100 Books That Defined the Decade
For good, for bad, for ugly.
This is not a list of the best books of the decade. (This is, if you're interested.) This is a list of books that, whether bad or good, were in one way or another defining for the last decade in American culture. (A global list would be nearly impossible, for obvious reasons. Accordingly, I've hewed to English-language and/or US publication dates, when relevant.) This is a list for general readers and followers of literary culture; it includes both major bestsellers and literary standouts, books that have become pop culture phenomenons, and books whose influence has been quieter and/or localized in literary circles. Obviously, it would not suffice for specialist purposes—I imagine a scientist would have selected a very different list of 100 books. (Or 100 books give or take: on a case by case basis, I have counted series as single books, or let the first book in a series stand in for the whole.)
Some of you may wonder if there's been enough time and/or distance to really evaluate the last ten years in literature, or in culture for that matter. And the answer is probably . . .  no! Or at least, our assessment of the last decade will certainly continue to change and harden as time goes on (if in fact it does—let's cross our fingers and also vote). But even if hindsight is 20/20, there's something to be said for a contemporary assessment, an in-miasma reading, if you will. So to that end, here are the 100 books that the members of the Literary Hub staff consider to be the most defining, important, transformative, and/or illustrative of the decade that was.
*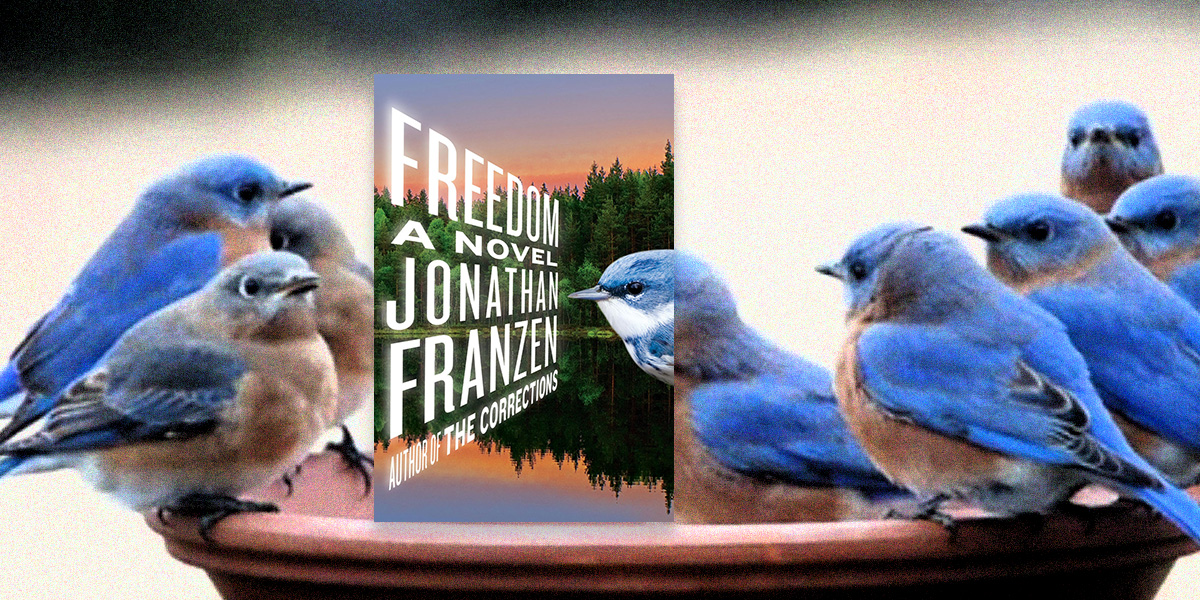 Jonathan Franzen, Freedom (2010)
There is, after all, a kind of happiness in unhappiness, if it's the right unhappiness.
*
Essential stats: Franzen's follow up to The Corrections was a #1 bestseller; sold almost 100,000 copies before Oprah called it a masterpiece and picked it for her book club; won the John Gardner fiction prize and was a finalist for the LA Times book prize and the National Book Critics Circle Award.
What did the critics say? They were torn. Here's Michiko Kakutani in The New York Times:
Jonathan Franzen's galvanic new novel, Freedom, showcases his impressive literary toolkit—every essential storytelling skill, plus plenty of bells and whistles—and his ability to throw open a big, Updikean picture window on American middle-class life. With this book, he's not only created an unforgettable family, he's also completed his own transformation from a sharp-elbowed, apocalyptic satirist focused on sending up the socio-economic-political plight of this country into a kind of 19th-century realist concerned with the public and private lives of his characters.
But here's Ron Charles in The Washington Post:
So what is it about Jonathan Franzen and poo? In 2001, his wonderful breakthrough novel, The Corrections, was momentarily stunk up by a scene in which a senile old man imagines his feces talking back to him. A decade later, Franzen's more staid, more mature, but all around less exciting Freedom reaches its comic zenith when a young man searches through his own excrement with a fork. What seemed like a sophomoric indulgence in that earlier tour de force now smells stale.
Behind the title: "But since we're all friends here," Franzen once explained, "I will mention that I think the reason I slapped the word on the book proposal I sold three years ago without any clear idea of what kind of book it was going to be is that I wanted to write a book that would free me in some way.
And I will say this about the abstract concept of 'freedom'; it's possible you are freer if you accept what you are and just get on with being the person you are, than if you maintain this kind of uncommitted I'm free-to-be-this, free-to-be-that, faux freedom."
But is it a Great American Novel? If you believe TIME, then yes.
And to be perfectly fair, I took this book everywhere until I finished it: bars, birthday parties. But, yo J Franz, I'm really happy for you, and I'mma let you finish, but Jennifer Egan had one of the best novels of all time this year. One of the best novels of all time!
Franzen on Oprah:
Extra credit: Jonathan Franzen's 10 Rules for Novelists · Jonathan Franzen on Alice Munro's Runaway · Jonathan Franzen in conversation with Wyatt Mason
---