100 Books That Defined the Decade
For good, for bad, for ugly.

Rupi Kaur, Milk and Honey (2014)
i am a museum full of art
but you had your eyes shut
*
Essential stats: In this case, the most essential stat is 3.8 million—the number of Instagram followers Rupi Kaur had at last count. She's an Instapoet, and a wildly successful one. Milk and Honey, her first collection, has sold over 5 million copies (in 2016, it outsold The Odyssey by a factor of ten), spent 77 weeks on the New York Times Best Seller list, and spawned countless thinkpieces about whether Kaur's widely beloved, (very) simple poems were Good or Bad for poetry as a whole.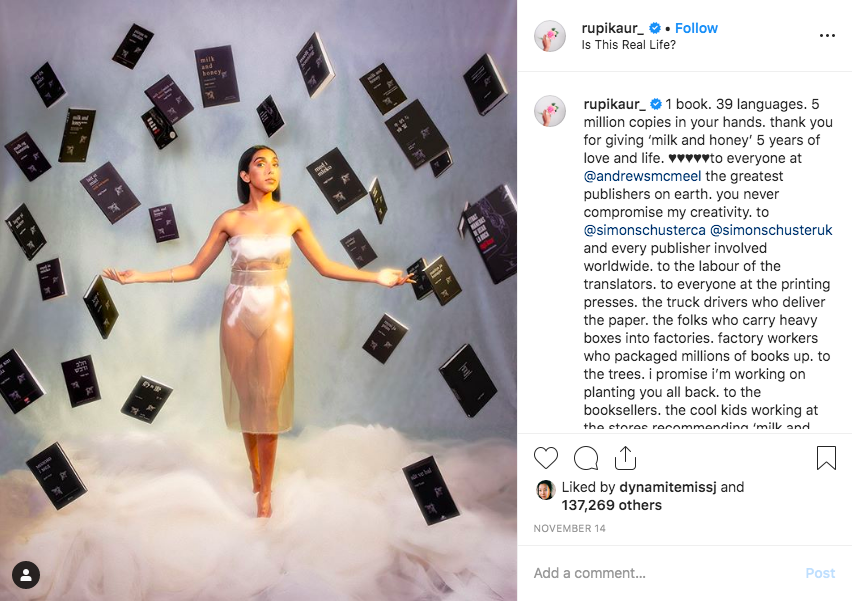 Did the critics like it? It's more difficult to find a review of Milk and Honey in a major publication than it is to find an unexpected metaphor in Milk and Honey. In the New York Times' "Inside the List" column, Gregory Cowles wrote "Much of Kaur's appeal comes from this artless vulnerability, like a cross between Charles Bukowski and Cat Power." A profile in The Guardian notes that "[h]er poetry does not need heavy analysis." Are these observations sexist? Depends who you ask!
And about those parodies… Two college students created a parody book called Milk and Vine, in which they added linebreaks and illustrations to the text from Vine videos. Yep, that one became an Amazon bestseller, too.
Did she save poetry?
Poetry can only save
itself from drowning
in the discourse.
Did she kill poetry?
Poetry is strong
like granite and
women.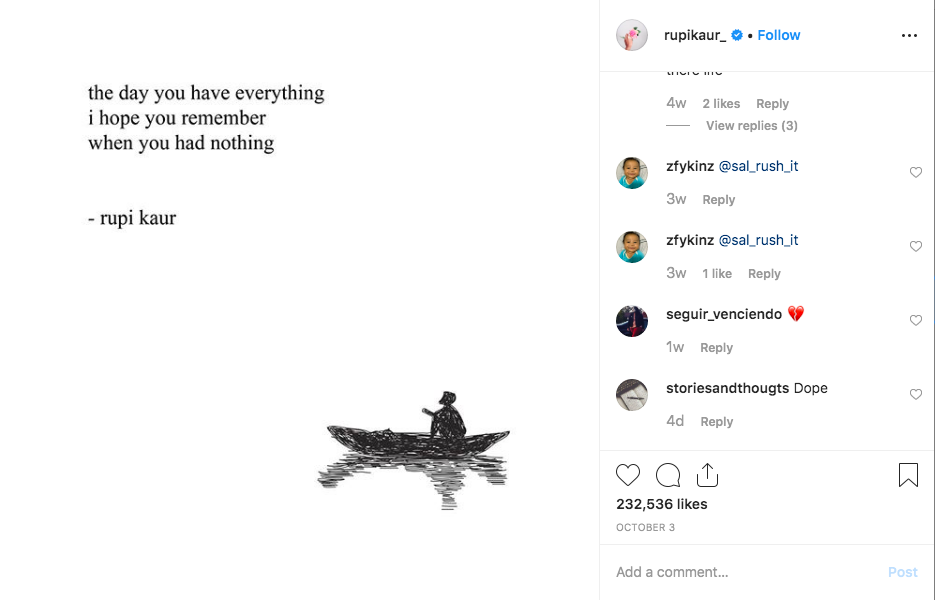 –JG
---