100 Books That Defined the Decade
For good, for bad, for ugly.

Chimamanda Ngozi Adichie, We Should All Be Feminists (2014)
My own definition of a feminist is a man or a woman who says, "Yes, there's a problem with gender as it is today and we must fix it, we must do better." All of us, women and men, must do better.
*
Essential Stats: This book-length essay by Chimamanda Ngozi Adichie, whom Barack Obama refers to as "one of the world's great contemporary writers," tries to define feminism for the 21st century. Adichie argues for the necessity of feminism by drawing on anecdotes from her experience of sexism at home in Nigeria and by showing why the constructs of masculinity ingrained in our society are harmful. The well-argued, colorful essay is an eloquent call to arms: We should all be feminists. It was a New York Times bestseller and was subsequently translated into 32 languages. You may have also heard of it from the eponymous TED talk, that took place at TEDx Euston in London, and went viral, garnering more than five million views.
What came first—the book or the TED Talk? The TED Talk did come first, in April 2013, and then after it went viral and became a fixture of twenty-first century discussions of feminism, the talk was adapted to book form. You can still watch the iconic TED talk here or if you like reading better, you can simply order the book.
What was its impact? Well, pretty gigantic, if we judge how it resonated across mediums and platforms of popular culture. Excerpts of it were featured on T-shirts at Dior's Paris Fashion Week in 2017 (though because we can't have nice things and this decade has been all about corporatizing feminism, the white cotton shirt cost $710, which prompted some backlash and a quick move by the brand to donate part of the profits to Rihanna's foundation). In response to having become a fashion icon, the literary author joked, "I think it's very important that brilliant women step up and be hot babes." If high fashion weren't enough, Beyoncé also included parts of Adichie's talk in her 2013 song, "***Flawless," and even credited her on the track. Adichie's talk has even made an impact on academia, influencing critical analyses of gender politics and feminist studies.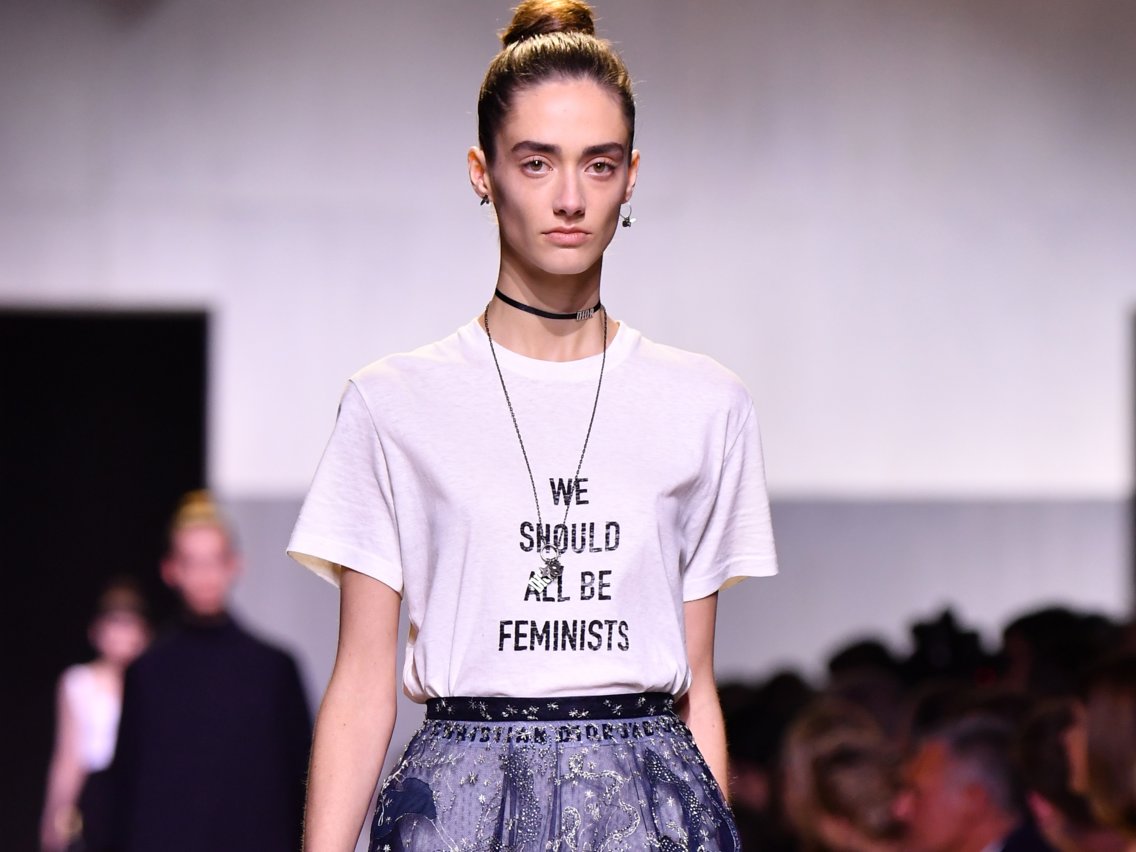 Also, Rihanna: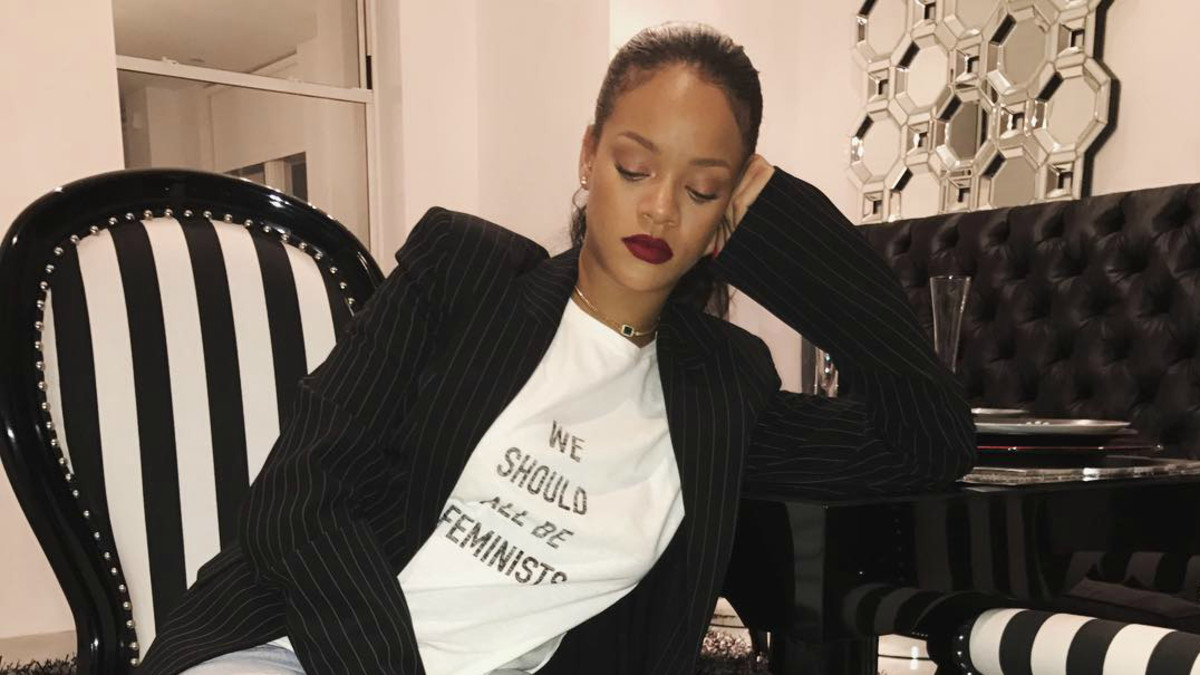 –CET
---