100 Books That Defined the Decade
For good, for bad, for ugly.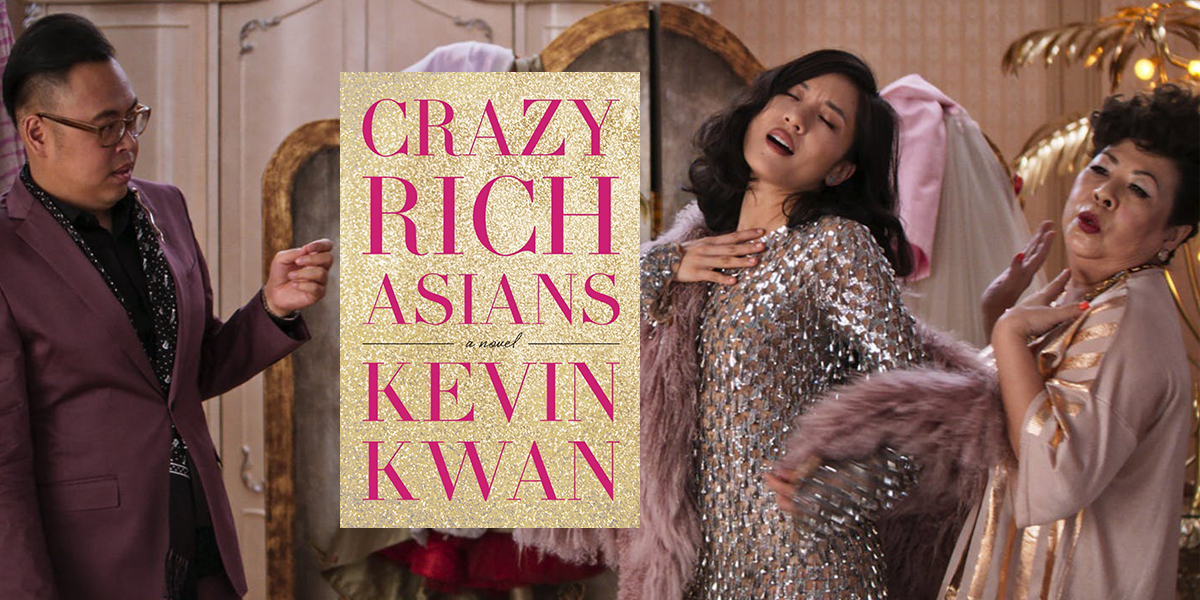 Aiyoooooh, finish everything on your plate, girls! Don't you know there are children starving in America?
*
Essential stats: Kwan's satirical romantic comedy was an international bestseller, and of course sales were plumped—to over 1.5 million copies—by the splashy, delightful 2018 film adaptation, which, not for nothing, made $238.5 million worldwide, against a $30 million budget—which made it the highest-grossing romantic comedy in a decade.
What was Kwan up to, writing this book? "I wanted to introduce a contemporary Asia to a North American audience," Kwan said of the novel, which was based on his own childhood in Singapore. "It's a world that actually exists, and if anything, it's toned down [in the book]."
What is its lasting legacy? Critics loved the book, but the way to American hearts is through the screen—and the screen adaptation was a very welcome cultural phenomenon in this country.  It was the first major American motion picture to feature a majority Asian and Asian-American cast in a contemporary setting since 1993's The Joy Luck Club (also a literary adaptation, of course). "For decades, Asian Americans working in the film and television industry have carried the impossible burden of fixing a system that has tended to punish, stereotype and ignore them," Karen K. Ho wrote in her TIME cover story called "Crazy Rich Asians Is Going To Change Hollywood."
After years of saying otherwise, Hollywood has finally realized that telling more inclusive stories is just good business. . . [and] there will be other definitions of success, beyond the numbers. [John M.] Chu dreams of this movie being repeatedly played on a television channel like TBS, and he has heard directly from fans about how it has changed the way they see themselves—including men who tell him they're "proud to be an Asian dude" and those who never would've watched a romantic comedy before. "I didn't know we would get that kind of reaction," he says.
Lots and lots of people wrote about how important the film was to them personally, and here's hoping it does in fact signal a shift in the kinds of stories we get to see represented in mass popular culture.
This is director Jon Chu's original casting call:
"We just didn't want to miss anybody," he told the Times. "I wanted this to be the Avengers of Asian actors."
And of course, the trailer:
---