Here's Your 2022 Literary Film and TV Preview
26 Titles We Hope to Stream This Year
Well, looks like we're all going to be staying inside a little while longer. Good thing we still have movies and television, and well-worn devices to beam them directly into our homes/eyeballs. This year promises a tantalizing array of adaptations and other literary-adjacent fare, from the Other Sally Rooney TV Series to the Film Formerly Known as Wheat Germ—but at of this writing, firm release dates remain scarce, so take the following with a (hopeful) grain of salt. We'll update you as we know more, but in the meantime, here's some of the literary film and TV to look forward to in this our third pandemic year.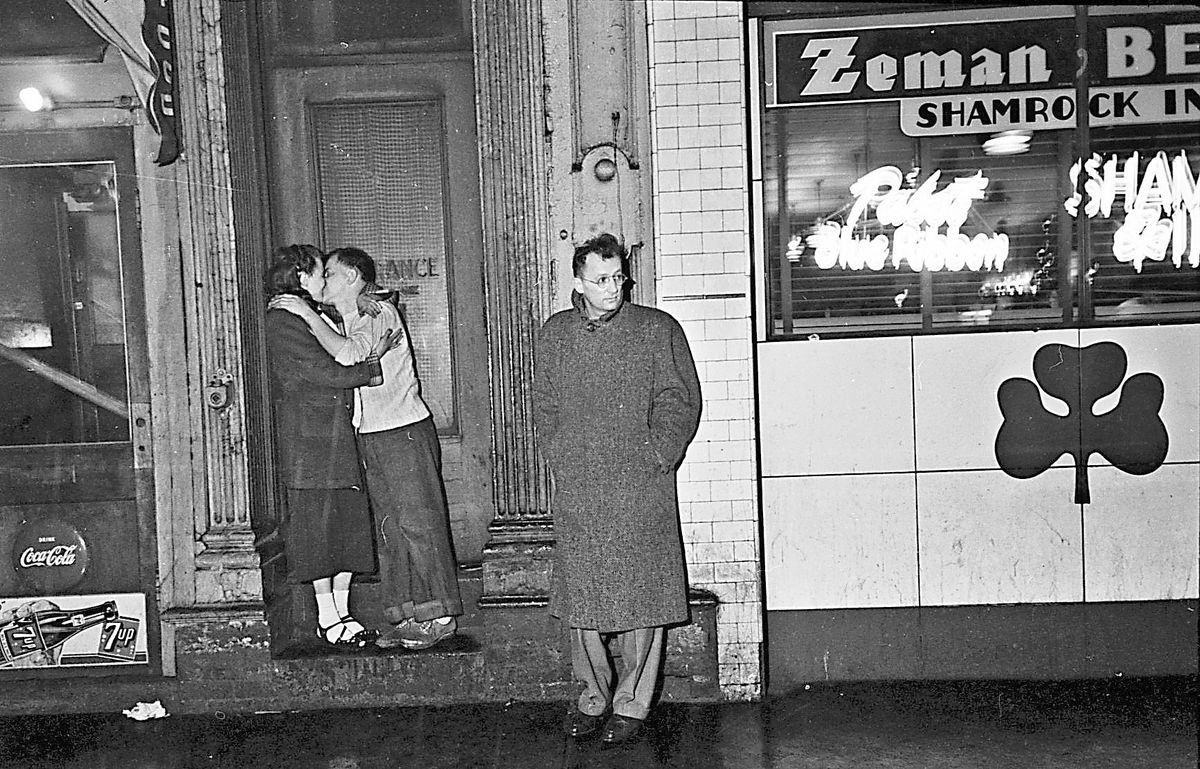 Algren (First Run Features/Apple TV, iTunes, Vimeo on Demand, January 11)
Based on: The life of Nelson Algren
Directed by: Michael Caplan
This new feature documentary about the life of Nelson Algren, author of the National Book Award winning novel The Man with the Golden Arm, promises "never-before-seen archival footage, newly uncovered audio recordings and his own rarely seen, personal photo collages" and features interviews with associates, experts and artists including William Friedkin, Russell Banks, Philip Kaufman, Billy Corgan and John Sayles.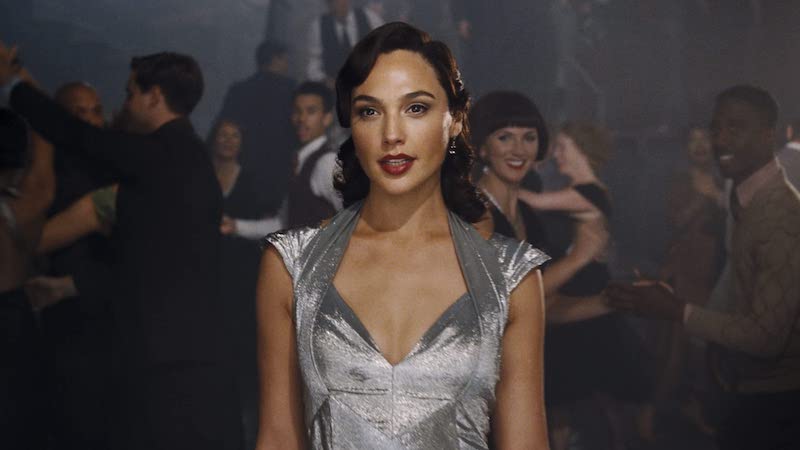 Death on the Nile (20th Century Studios, February 11)
Based on: Death on the Nile by Agatha Christie (1937)
Starring: Kenneth Branagh, Tom Bateman, Annette Bening, Russell Brand, Ali Fazal, Dawn French, Gal Gadot, Armie Hammer, Rose Leslie, Emma Mackey, Sophie Okonedo, Jennifer Saunders, and Letitia Wright
Branagh returns as Hercule Poirot after 2017's Murder on the Orient Express with another big 'ol cast of famos (including Armie Hammer, who has dropped out of pretty much every other project he was involved in after last year's rape allegations). It will probably be just as middle-of-the-road!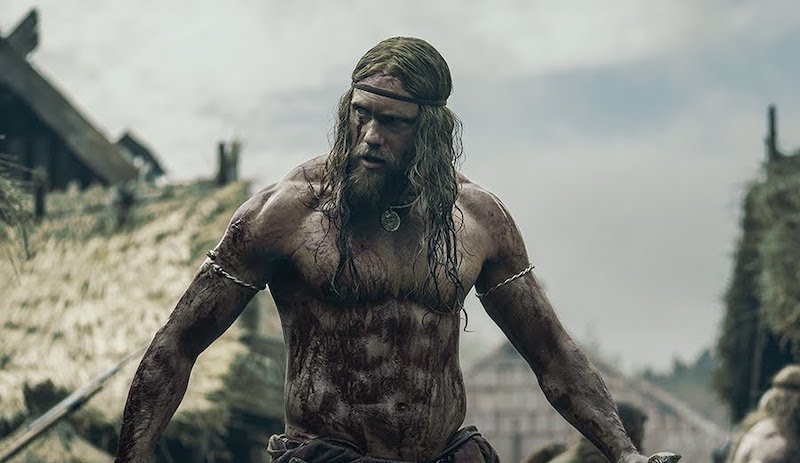 The Northman (Focus Features, April 22)
Based on: Just Viking sagas, probably—but it was co-written by Sjón
Starring: Alexander Skarsgård, Nicole Kidman, Claes Bang, Anya Taylor-Joy, Ethan Hawke, Björk, Willem Dafoe
As our editor in chief Jonny Diamond recently put it: "The Northman, directed by Robert Eggers and co-written with Icelandic literary hero Sjón, is the story of a 10th-century Viking (played by a shredded Alexander Skarsgård) dispossessed at a young age of his rightful place on the throne, who spends the next 25 years working out so he can (with the help of a wide-eyed Anya Taylor-Joy) reclaim his crown. I cannot overstate how much this movie is for me. Did I mention it also stars Björk and Willem Dafoe? Anyway, I look forward to streaming this alone at home during April's inevitable Epsilon wave."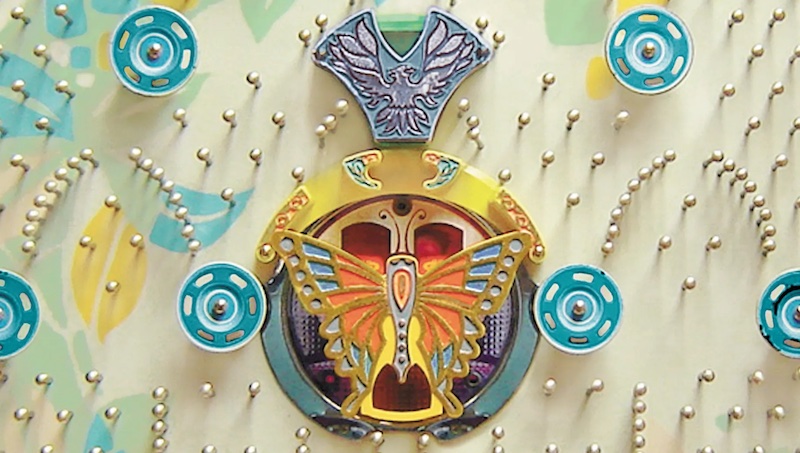 Pachinko (Apple TV+, Spring 2022)
Based on: Pachinko by Min Jin Lee (2017)
Starring: Youn Yuh-jung, Lee Min-ho, Jin Ha, Anna Sawai, Soji Arai, Kaho Minami, Steve Sanghyun, Jung Eun-chae, Jung Woong-in, Han Joon-woo
After filming in Korea, Japan, Canada, and the U.S., this big-budget, three-language adaptation of a beloved novel—a four-generation family saga—should be a major event.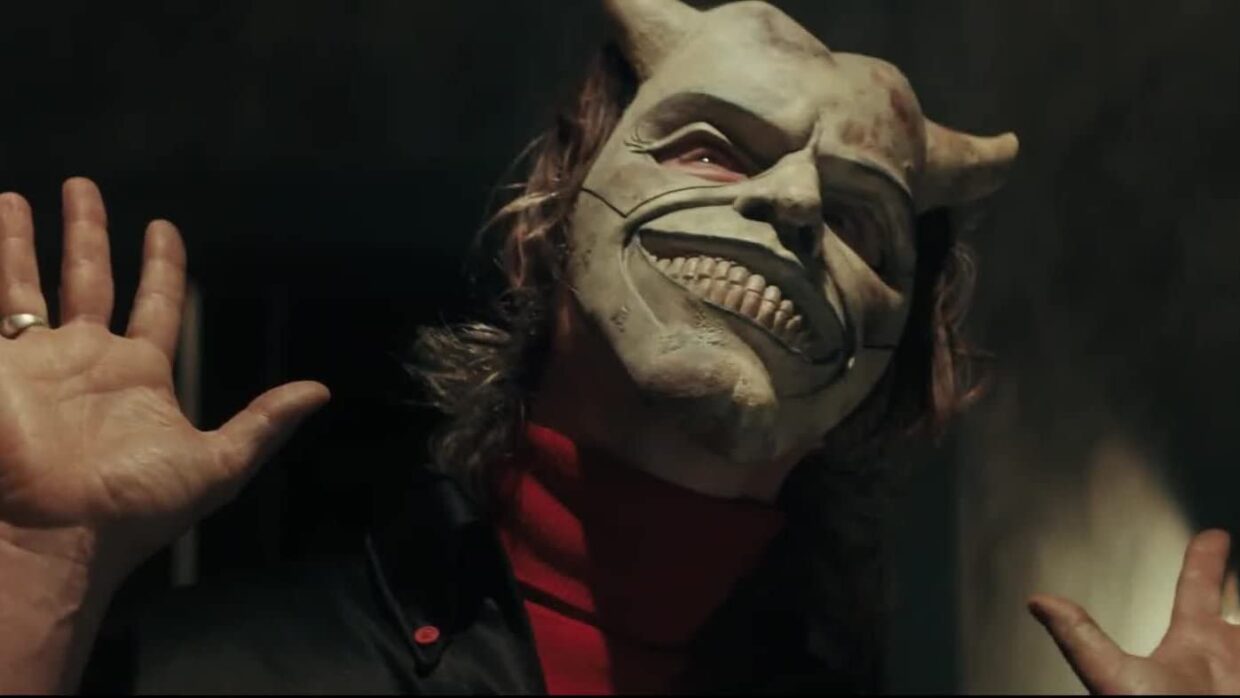 The Black Phone (Universal Pictures, June 24)
Based on: "The Black Phone" by Joe Hill (2004)
Starring: Ethan Hawke, Mason Thames, Madeleine McGraw, Jeremy Davies, James Ransone
Though it had its world premiere at Fantastic Fest in September and was originally scheduled for theatrical release late this month, Scott Derrickson's adaptation of Joe Hill's horror story—in which a kidnapped child realizes he can communicate with his abductor's past victims—has been pushed back to the summer. Early reviews are very good, if you think you'll be in the market for "a bleak yet entertaining reminder that horror is omnipresent" by then.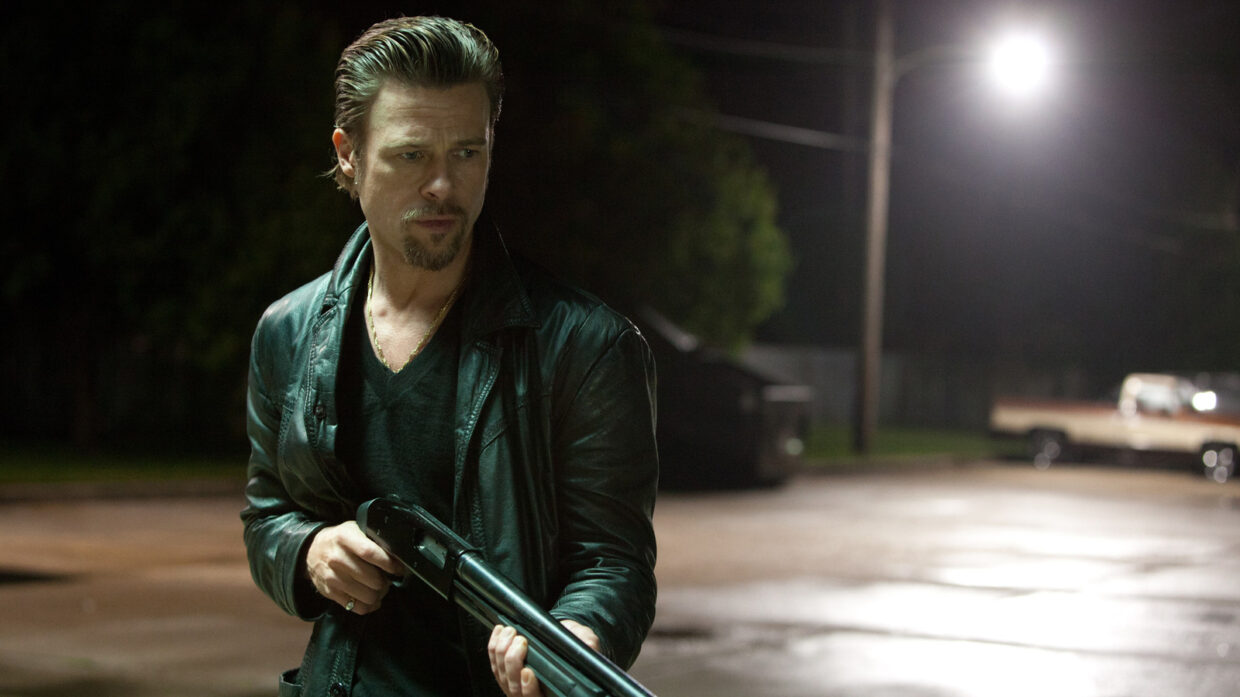 Bullet Train (Sony Pictures, July 15)
Based on: Bullet Train (original Japanese title: Maria Beetle), by Kōtarō Isaka, English translation by Sam Malissa (2021)
Starring: Brad Pitt, Joey King, Andrew Koji, Aaron Taylor-Johnson, Brian Tyree Henry, Zazie Beetz, Masi Oka, Michael Shannon, Logan Lerman, Hiroyuki Sanada, Karen Fukuhara, Bad Bunny, Sandra Bullock.
That's some cast for this adaptation, in which five assassins wind up on a train together. Should be, and I am so sorry about this, a hell of a ride.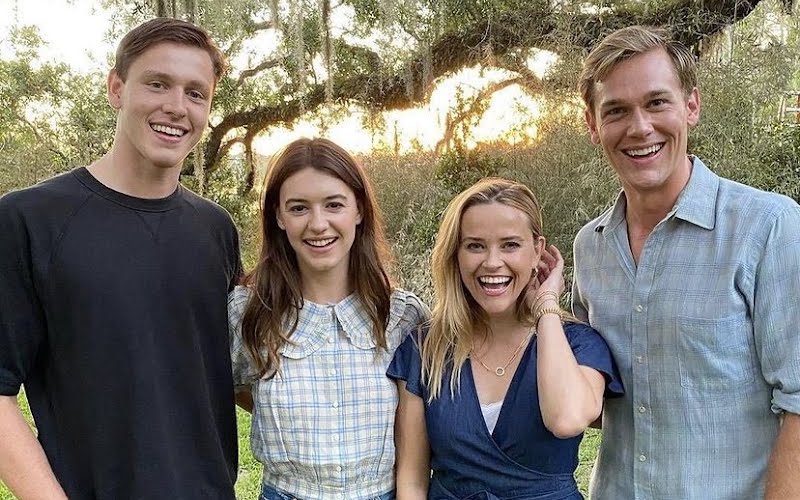 Where the Crawdads Sing (Sony Pictures, July 22)
Based on: Where the Crawdads Sing by Delia Owens (2018)
Starring: Daisy Edgar-Jones, Taylor John Smith, Harris Dickinson, David Strathairn, Jayson Warner Smith
The latest production from Reese Witherspoon's Hello Sunshine (which she sold in August for $900 million) is an adaptation of Delia Owens' mega-bestseller, starring the actress most readers probably know primarily as Marianne. It's all set up to make money, but will it be any good? Only time will tell.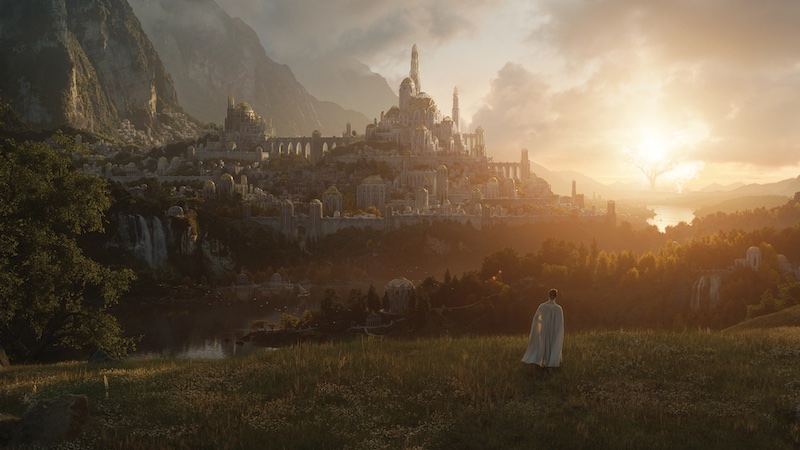 The Lord of the Rings (Amazon Studios, September 2)
Based on: The Lord of the Rings universe by J.R.R. Tolkien
Starring: Cynthia Addai-Robinson, Robert Aramayo, Owain Arthur, Maxim Baldry, Nazanin Boniadi, Morfydd Clark, Ismael Cruz Córdova, Charles Edwards, Trystan Gravelle, Sir Lenny Henry, Ema Horvath, Markella Kavenagh, Joseph Mawle, Tyroe Muhafidin, Sophia Nomvete, Lloyd Owen, Megan Richards, Dylan Smith, Charlie Vickers, Leon Wadham, Benjamin Walker, Daniel Weyman, Sara Zwangobani
You might think we already have enough hours of Tolkien adaptations, but apparently we do not. The first (maybe) of two major fantasy prequels coming out this year is an ensemble series set in the Middle-earth's Second Age, thousands of years before the events of The Hobbit. It probably won't be called The Lord of the Rings, though—apparently Amazon has yet to decide on a final title.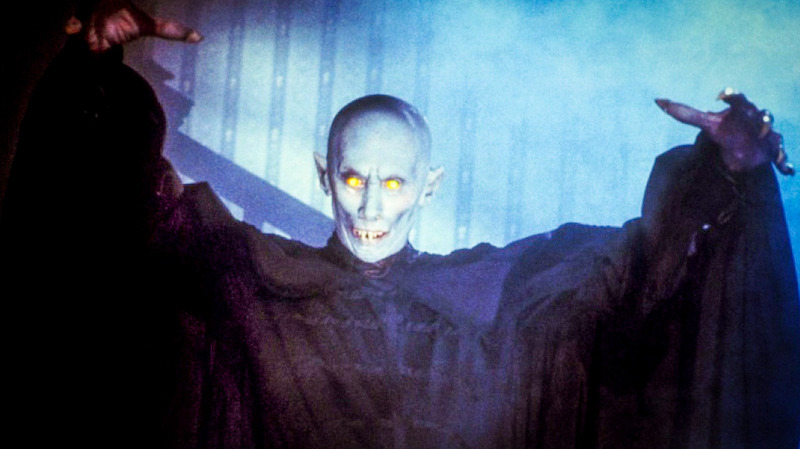 Salem's Lot (Warner Bros., September 9)
Based on: Salem's Lot by Stephen King (1975)
Starring: Lewis Pullman, Makenzie Leigh, Bill Camp, Spencer Treat Clark, Alfre Woodard, William Sadler, Pilou Asbæk, John Benjamin Hickey
Let's face it: it wouldn't be a . . . year of any kind without a new Stephen King adaptation, written again by Gary Dauberman, who wrote 2017's It remake. I have never read this book, nor seen the 1979 miniseries, but the simple description on IMDB is "A writer travels to a town where the people become vampires." Sounds terrifying—and I'm sure King knows allllllll about it.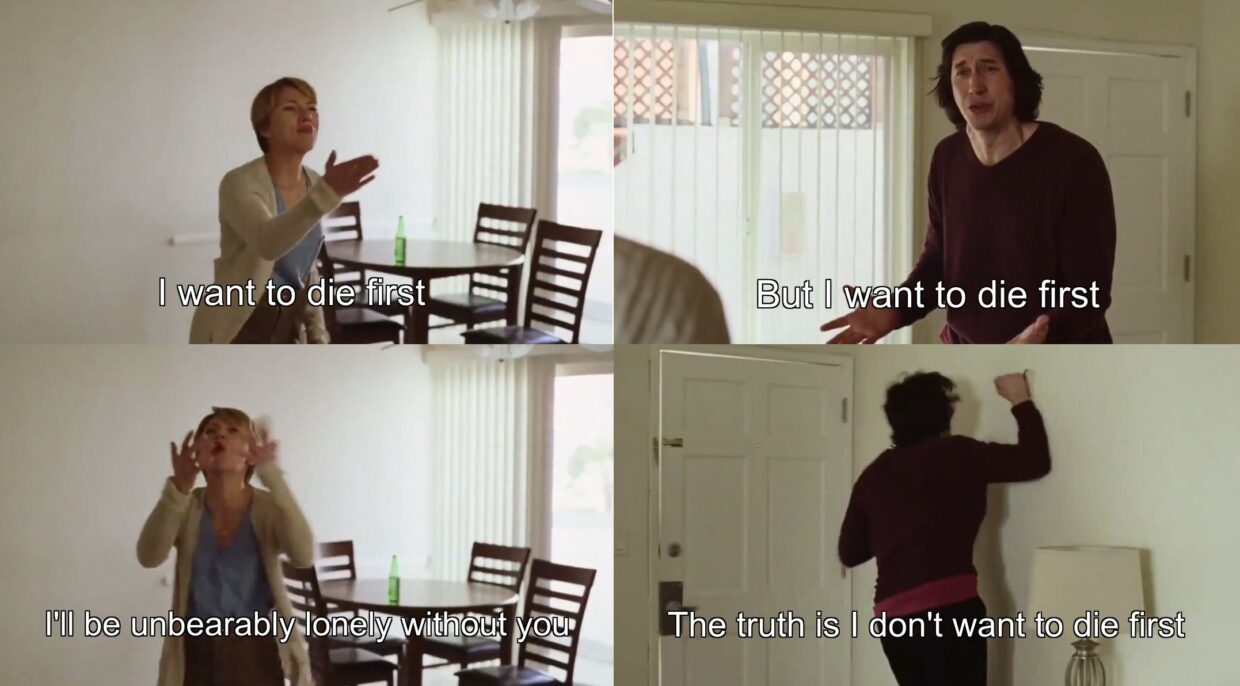 White Noise (Netflix, TBD)
Based on: White Noise by Don DeLillo (1985)
Starring: Adam Driver, Greta Gerwig, Raffey Cassidy, André Benjamin, Alessandro Nivola, Jodie Turner-Smith, Don Cheadle
I suspect Noah Baumbach is going to have a hard time pleasing the snotty White Noise fans with this adaptation, though I'm holding out hope it will be good. At least it looks like it's not actually going to be called Wheat Germ.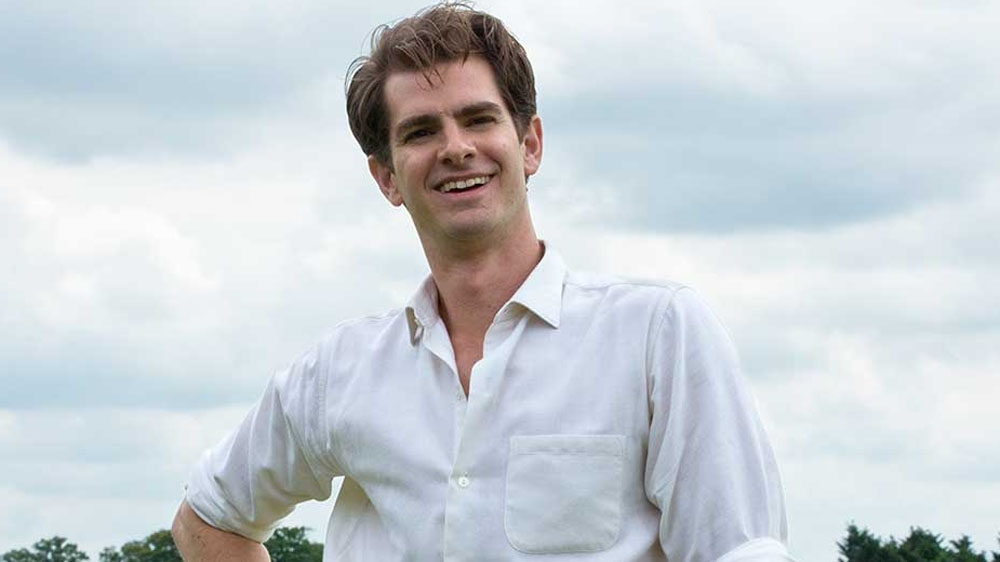 Brideshead Revisited (BBC, TBD)
Based on: Brideshead Revisited by Evelyn Waugh (1945)
Starring: Andrew Garfield, Joe Alwyn, Rooney Mara, Ralph Fiennes, Cate Blanchett
Whew. It seems a little pointless to remake the greatest literary TV adaptation ever made (did anyone actually watch the 2008 feature version?) . . . but then again, if anyone could do it, it's Luca Guadagnino, who after all knows a little something about sumptuous, sexy, moneyed men becoming obsessed with one another. I will watch.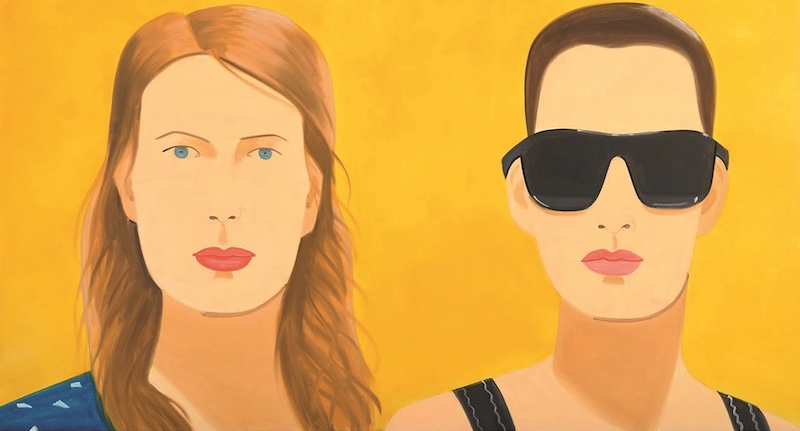 Conversations with Friends (Hulu, TBD)
Based on: Conversations with Friends by Sally Rooney (2017)
Starring: Alison Oliver, Sasha Lane, Joe Alwyn, Jemima Kirke
The second Sally Rooney adaptation is being produced by much of the same team as the first, including director Lenny Abrahamson and writer Alice Birch, so I have high hopes it will be just as good (they didn't go with any of our picks for the cast, but I guess that's fine). The only question is: what will be the Connell's Chain of 2022?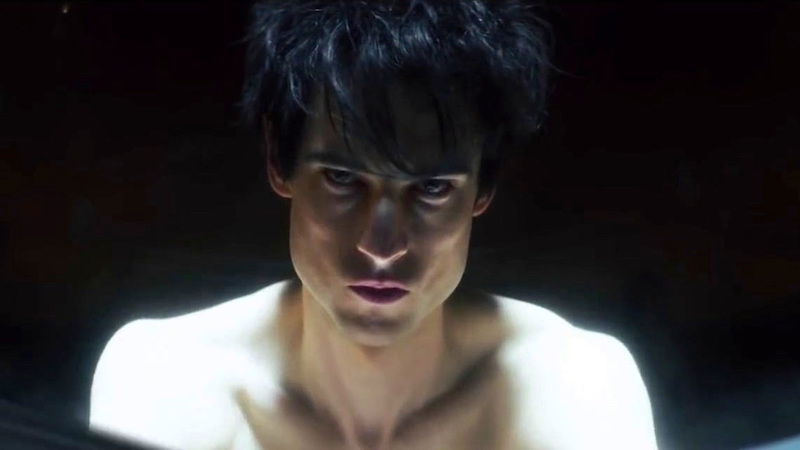 The Sandman (Netflix, TBD)
Based on: The Sandman by Neil Gaiman (1989-1996)
Starring: Tom Sturridge, Gwendoline Christie, Vivienne Acheampong, Boyd Holbrook, Charles Dance, Asim Chaudhry, Patton Oswalt, Jenna Coleman, Kirby Howell-Baptiste, David Thewlis, Joely Richardson, Stephen Fry, Mason Alexander Park, John Cameron Mitchell
Netflix has confirmed that filming of this long-awaited adaptation of Gaiman's cult comic series has wrapped, and we should see it this year. It's a huge, expensive project that looks to be fairly faithful to the original (except that Dream will be escaping into the 2020s instead of the 1980s), and considering Gaiman's close involvement, it's likely to be a hit. Besides: Gwendoline Christie as Lucifer!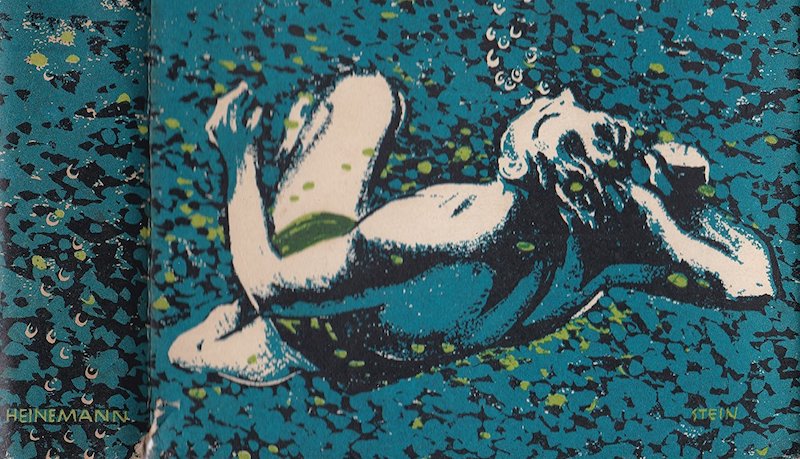 Deep Water (20th Century Studios, TBD)
Based on: Deep Water by Patricia Highsmith (1957)
Starring: Ben Affleck, Ana de Armas
Obviously I'm going to give a Patricia Highsmith adaptation from the director of Unfaithful (Adrian Lyne, who hasn't made a movie in the 20 years since, mind you) a shot. Added interest comes from the fact that this was supposed to come out in late 2020, during the Memeification of Ben Affleck, before being delayed until the middle of 2021, which would have been during the Triumphant Rejuvenation of Ben Affleck, except that it was pushed off again until January 14, 2022, when it would have emerged into the Shiny New Life of Ben Affleck—but it was recently taken off the release schedule entirely (and will probably wind up on Hulu).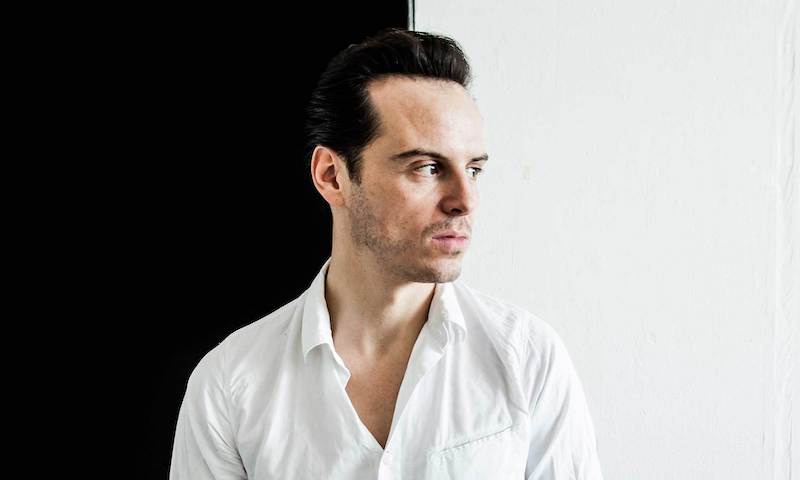 Ripley (Showtime, TBD)
Based on: The Talented Mr. Ripley by Patricia Highsmith (1955)
Starring: Andrew Scott, Dakota Fanning
Ah yes, the other Highsmith adaptation. In my view, the 1999 adaptation is perfect and needs nothing . . . but that doesn't mean I am not going to deign to watch the Hot Priest take on one of my favorite characters in all of literature. (I already know he can crush the charming psychopath role.) The first season of Showtime's version will be written and directed by Steven Zaillian (Schindler's List, The Night Of). To him I say: please include my favorite scene. Thank you.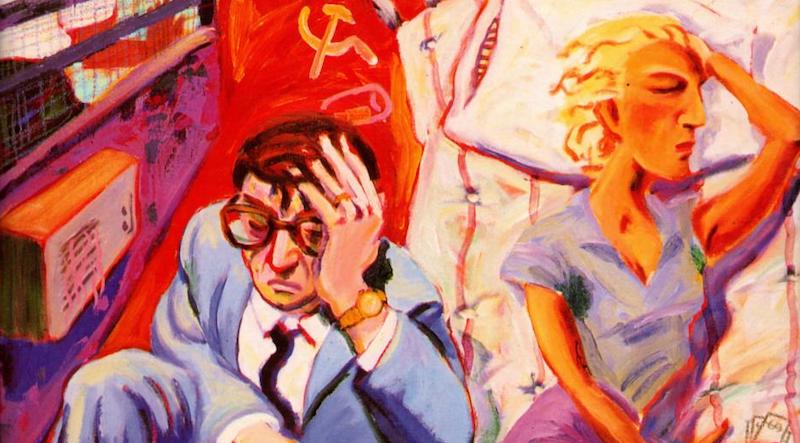 The Stars at Noon (A24, TBD)
Based on: The Stars at Noon by Denis Johnson (1986)
Starring: Margaret Qualley, Joe Alwyn
Welp, Claire Denis adapting a Denis Johnson novel—even one of his minor ones, in which an American journalist and an English businessman fall in love during the Sandinista Revolution in Nicaragua in 1984—for A24 is pretty much exactly what my pretentious little literary heart desires at all times.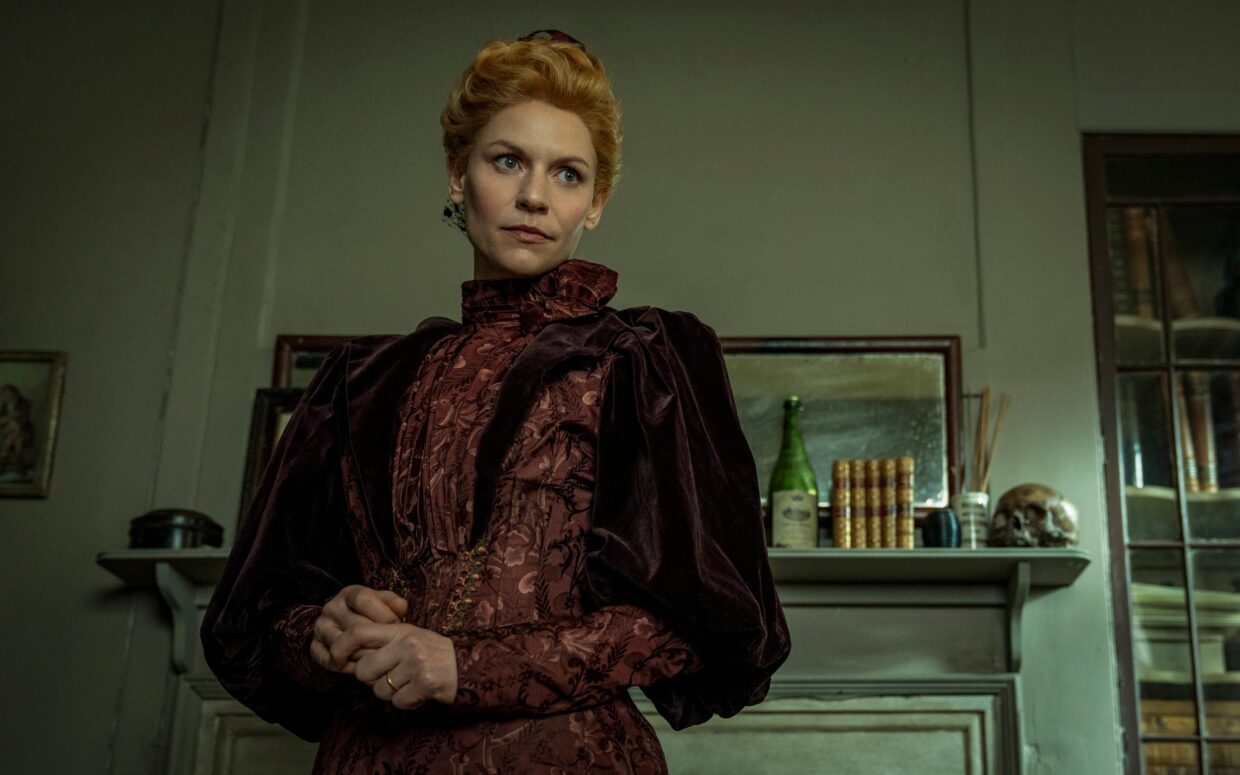 The Essex Serpent (Apple TV+, TBD)
Based on: The Essex Serpent by Sarah Perry (2016)
Starring: Claire Danes, Tom Hiddleston, Frank Dillane, Hayley Squires, Clémence Poésy, Jamael Westman
Set in 1893, The Essex Serpent follows Cora (Danes), who leaves London after her abusive husband dies and makes her way to a small Essex village that may or may not be troubled by a mythological serpent.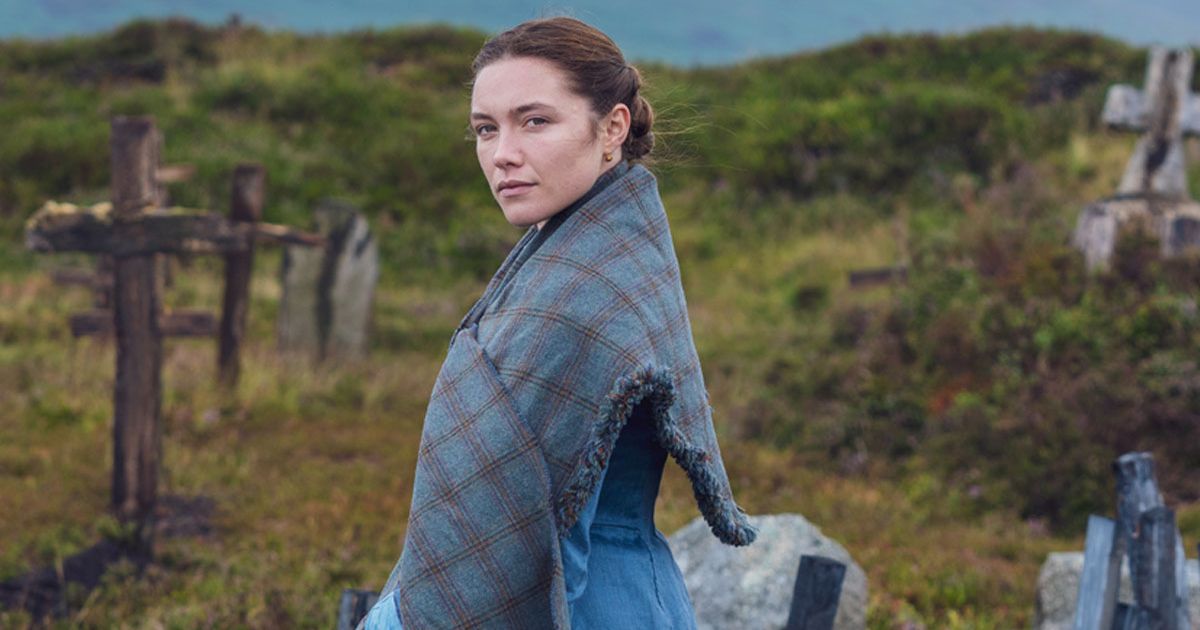 The Wonder (Netflix, TBD)
Based on: The Wonder by Emma Donoghue (2016)
Starring: Florence Pugh, Tom Burke, Niamh Algar, Elaine Cassidy, Kíla Lord Cassidy, Toby Jones, Dermot Crowley, Brían F. O'Byrne, Ciarán Hinds
Florence Pugh has a knack for starring in adaptations of psychological thrillers, and I'm looking forward to seeing her in this one, which is set in the Irish Midlands in 1862, and is inspired by the historical phenomenon of "fasting girls" who could supposedly live without eating for months.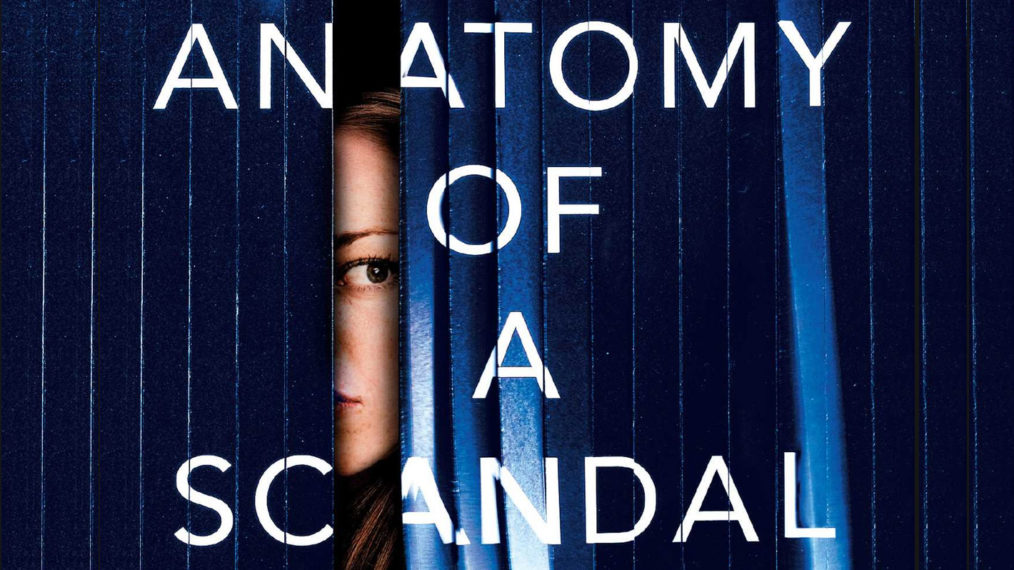 Anatomy of a Scandal (Netflix, TBD)
Based on: Anatomy of a Scandal by Sarah Vaughan (2017)
Starring: Sienna Miller, Michelle Dockery, Rupert Friend, Naomi Scott, Josette Simon, Ben Radcliffe
Vaughan's bestselling 2017 novel—about an English politician accused of rape and the consequences that ripple out afterward—is only the jumping off point for this show from creator of HBO's Big Little Lies David E. Kelley and former House of Cards showrunner Melissa James Gibson, which is being billed as an anthology series, each season focusing on a different public scandal. More scandals sounds good to me—and so does more Michelle Dockery.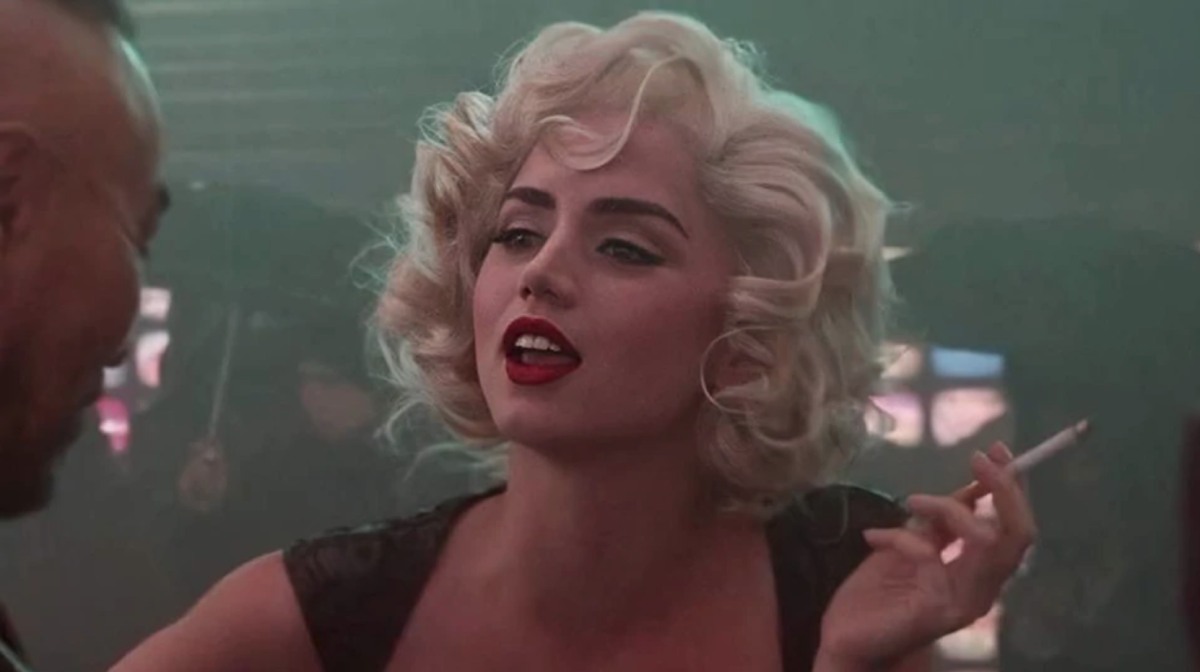 Blonde (Netflix, TBD)
Based on: Blonde by Joyce Carol Oates (2000)
Starring: Ana de Armas, Adrien Brody, Bobby Cannavale, Julianne Nicholson
Ana de Armas plays Marilyn Monroe in this adaptation of Joyce Carol Oates' fictionalization of her life, another much-delayed title that supposedly will grace us at last in 2022. Back in 2020, Oates tweeted, "I have seen the rough cut of Andrew Dominick's [sic] adaptation and it is startling, brilliant, very disturbing and perhaps most surprisingly an utterly 'feminist' interpretation. Not sure that any male director has ever achieved anything [like] this." Which begs the question . . . who will be brave enough to adapt JCO's tweets?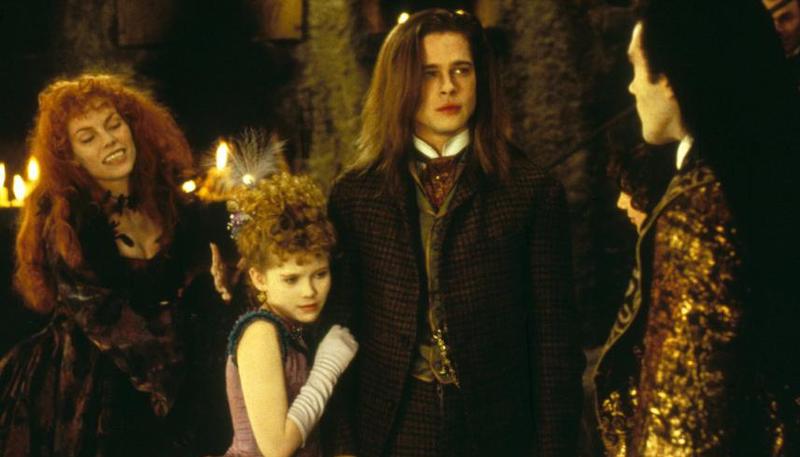 Interview With the Vampire (AMC, TBD)
Based on: Interview With the Vampire by Anne Rice (1976)
Starring: Sam Reid, Jacob Anderson, Bailey Bass, Kalyne Coleman
Yep, it's yet another remake of an already perfect adaptation. I hope it's good—AMC recently bought the rights to all of Anne Rice's works, so this is only the first of many we're likely to see.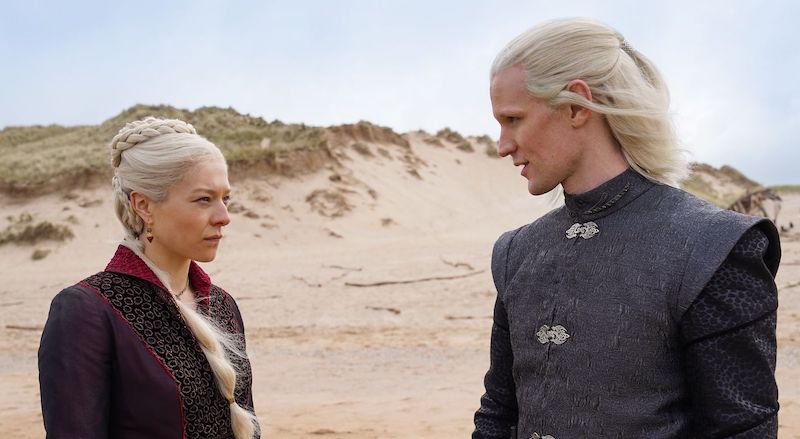 House of the Dragon (HBO, TBD)
Based on: Fire & Blood by George R. R. Martin (2018)
Starring: Paddy Considine, Olivia Cooke, Emma D'Arcy, Matt Smith, Steve Toussaint, Eve Best, Rhys Ifans, Sonoya Mizuno
The first Game of Thrones prequel (of four) to reach us will be this one centering on House Targaryen, which is set some 200 years before the events of the show that you all dressed up to watch for some reason. I kid, but what I mean to say it—you already know if you're going to watch this!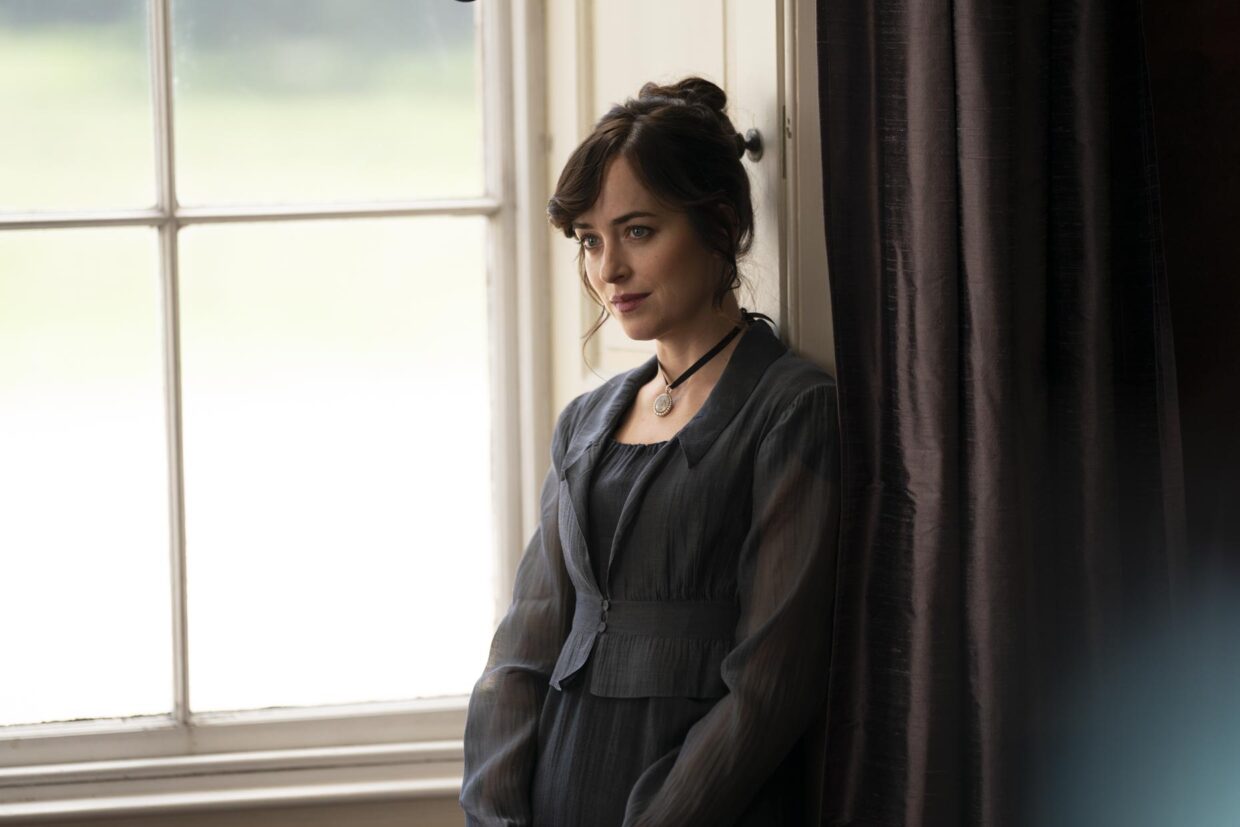 Persuasion (Netflix, TBD)
Based on: Persuasion by Jane Austen (1817)
Starring: Dakota Johnson, Cosmo Jarvis, Henry Golding, Richard E. Grant, Suki Waterhouse, Nikki Amuka-Bird
It's always a good time for an Austen adaptation. This one, directed by Carrie Cracknell, supposedly takes a "modern, witty approach"—though the clothes look Austen-y as ever.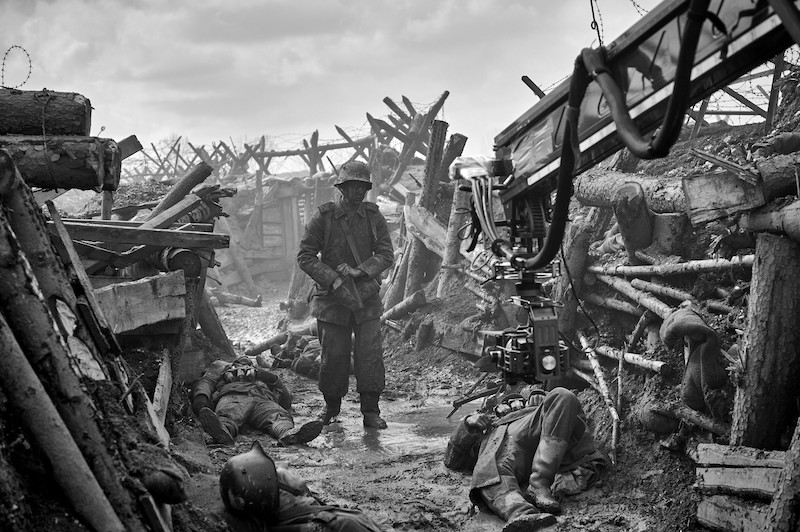 All Quiet on the Western Front (Netflix, TBD)
Based on: All Quiet on the Western Front by Erich Maria Remarque (1929)
Starring: Daniel Brühl, Albrecht Schuch, Sebastian Hülk, Felix Kammerer, Aaron Hilmer, Edin Hasanovic, Devid Striesow
The quintessential WWI novel is getting a fresh adaptation, directed by Edward Berger. (Yes, it's the book that Donald Trump pretends is his favorite, but we don't have to hold that against it.)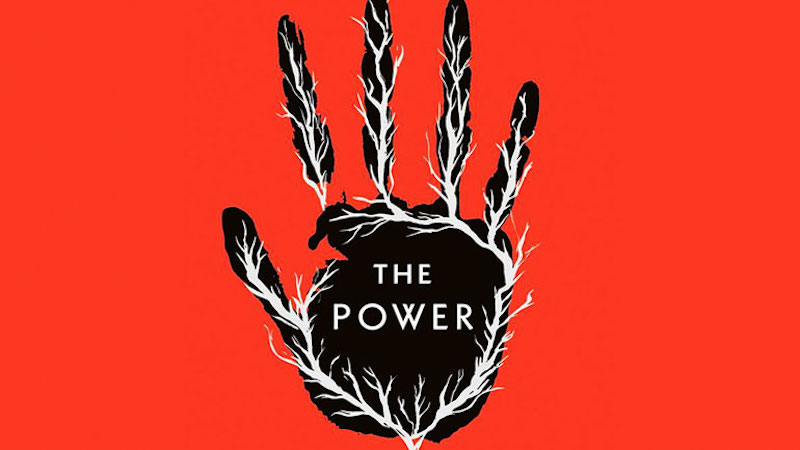 The Power (Amazon Prime Video, TBD)
Based on: The Power by Naomi Alderman (2016)
Starring: Leslie Mann, Auli'i Cravalho, John Leguizamo, Toheeb Jimoh, Alice Eve, Rob Delaney, Edwina Findley, Nico Hiraga
In which all teenage girls spontaneously gain the power to electrocute people at will. Are you ready, John Leguizamo?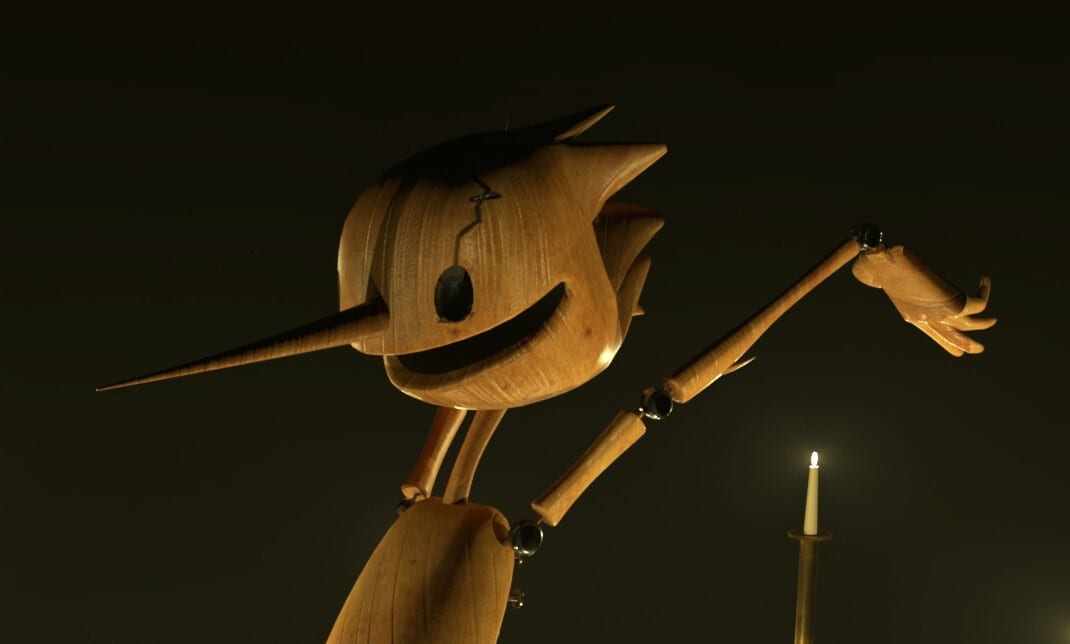 Pinocchio (Netflix, Late 2022)
Based on: The Adventures of Pinocchio by Carlo Collodi (1883)
Starring: Gregory Mann, Ewan McGregor, David Bradley, Ron Perlman, Tilda Swinton, Christoph Waltz, Cate Blanchett, Tim Blake Nelson, Finn Wolfhard, John Turturro, Burn Gorman
This dark, stop-motion animation, musical adaptation of the story of Pinocchio—based on the designs of Gris Grimly and set in Mussolini's Italy—is a passion project for director Guillermo del Toro. "No art form has influenced my life and my work more than animation and no single character in history has had as deep of a personal connection to me as Pinocchio," he has said. After a long development battle, the film was eventually scheduled for 2021, but has since been moved back to "the last quarter of 2022." Doesn't really sound like a family holiday film, though.
---