The 50 Greatest Literary TV Adaptations Ever, Ranked
You Can't Watch Too Much TV If It's Literary TV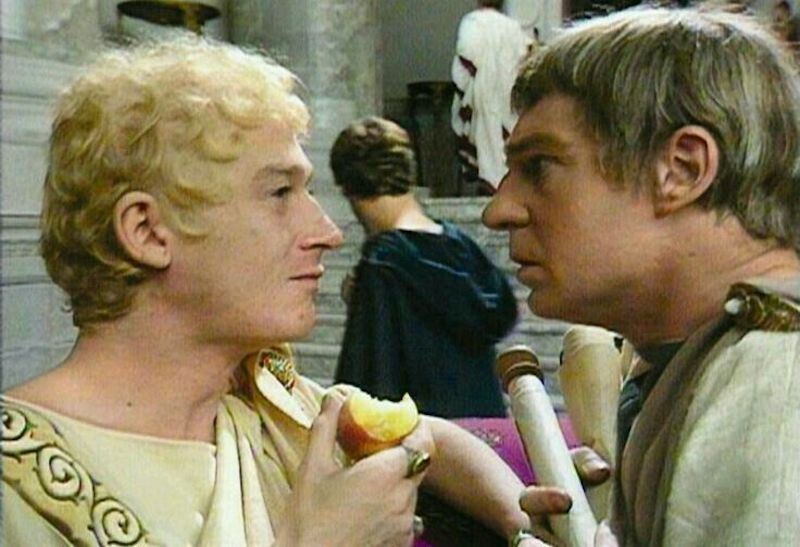 10. I, Claudius
BBC (1976)
Based on: I, Claudius and Claudius, The God by Robert Graves
I took Latin from sixth grade to twelfth grade, and every single one of those years we watched A Funny Thing Happened on the Way to the Forum. We didn't get to watch I, Claudius until we were in eighth grade, but that still means I've seen this 13-part miniseries five times. It's dated, to be sure, but it's also pretty great, and it set the stage for countless sweeping historical family and crime dramas with higher production values. But even without them, it's engaging, iconic, and vivid television.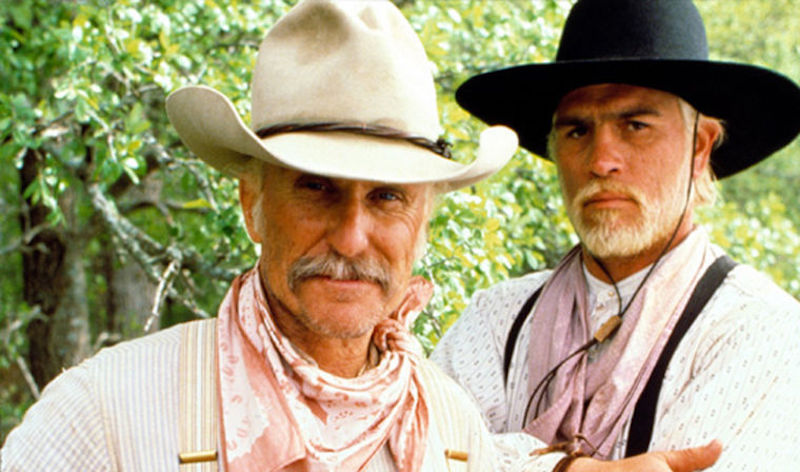 9. Lonesome Dove
CBS (1989)
Based on: Lonesome Dove by Larry McMurtry
The original Lonesome Dove miniseries is also the best, picking up seven Emmys and becoming instantly iconic. In fact, according to The New York Times, it was so well done and popular upon its release that it "revitalized both the miniseries and Western genres, both of which had been considered dead for several years." No sweat. Plus, um, Robert Duvall, Tommy Lee Jones, Anjelica Huston, Diane Lane, Danny Glover. I actually might be sweating a little now.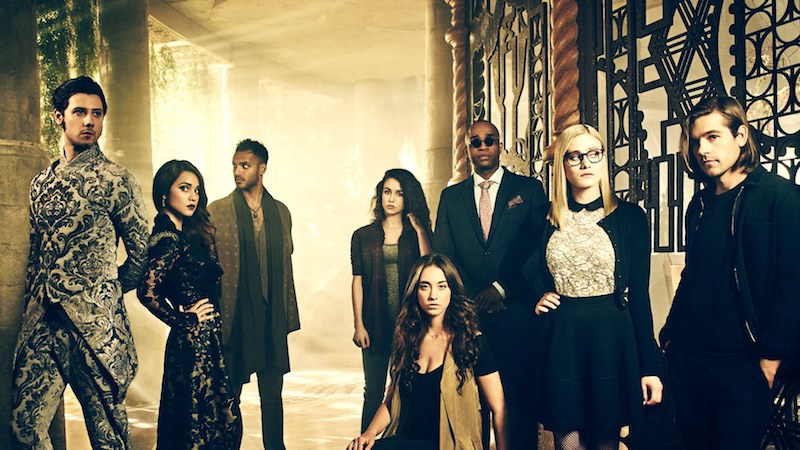 8. The Magicians
SYFY (2015-present)
Based on: The Magicians, The Magician King, and The Magician's Land by Lev Grossman
I have a serious emotional problem which is that I love The Magicians and no one else does or knows what I'm even talking about. But this is not, as you might expect, because I love the books. I read the first book when it came out in 2009, pitched as "Harry Potter at grad school with sex and drugs," and I remember enjoying it, but being underwhelmed. I am not underwhelmed by the show, which is hilarious, moving, and endlessly entertaining if you grew up reading fantasy. This may be the reason that not enough people watch or love this show: it rewards a lifetime of nerd-dom, and I see how it might be flatter without it.
For instance, one episode in the third season features a sequence in which two characters speak in code: the code being references from fantasy and science fiction. Another episode, in which two main characters spend their lives trying to solve a puzzle that could save the world, and die after many years spent together, is the most emotionally resonant thing I've seen on television in a long time.
Tonally, the show's closest analogue is Buffy the Vampire Slayer—it starts off fun and quirky and self-effacing, the characters punning along as they beat the monsters-of-the-week—and winds up dark as all fuck. Plus, like Buffy, the transformations are everything. It's worth watching this whole show just to see what happens to Margo. Don't @ me until you've done so.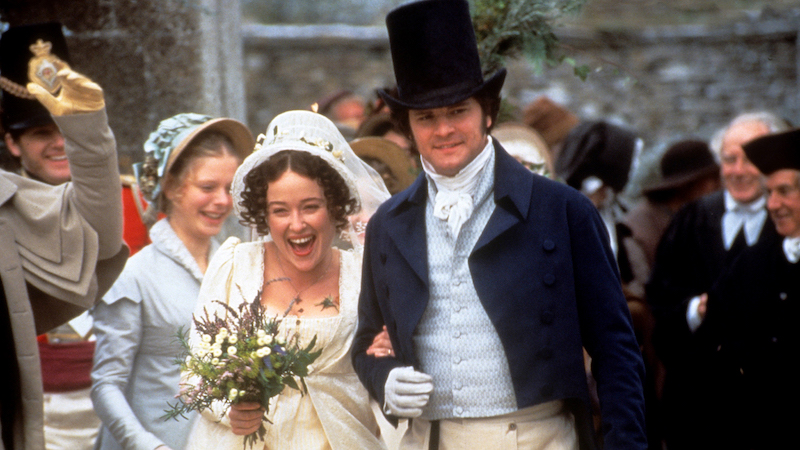 7. Pride and Prejudice
BBC (1995)
Based on: Pride and Prejudice by Jane Austen
Still the best Pride and Prejudice, and maybe the best Austen adaptation full stop (unless you count Clueless, which honestly I do, but it's a movie so let's not litigate that here). Witty, well-acted, and featuring that scene where Colin Firth comes out of the lake in his white shirt . . . swoon, etc. I mean, someone even made a statue out of it. I prefer the bath scene, though. All that copper.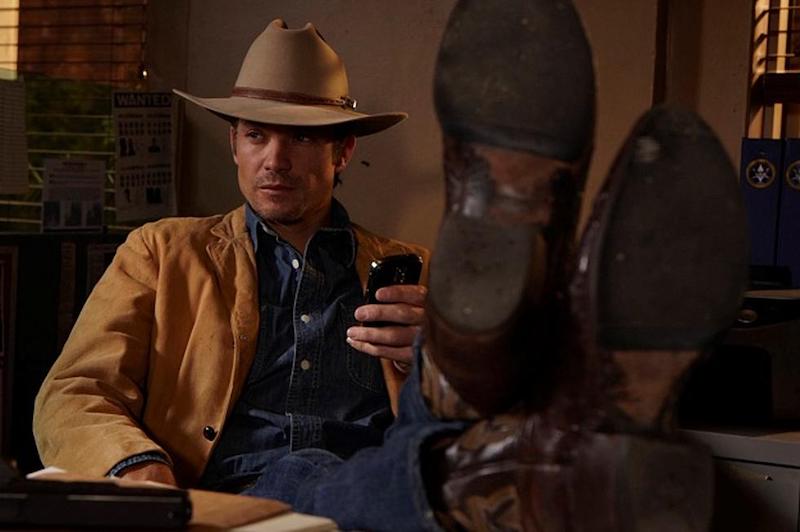 6. Justified
FX (2010-2015)
Based on: "Fire in the Hole" by Elmore Leonard
Points right at the start for being a good television show based on a short story—not even on a book, and not close to a series of them, as many of the shows listed here are. And it ran for six seasons! Six seasons of witty, irreverent storytelling, hard edges and some extremely fine acting: Timothy Olyphant is excellent here, and Walter Goggins isn't so bad either.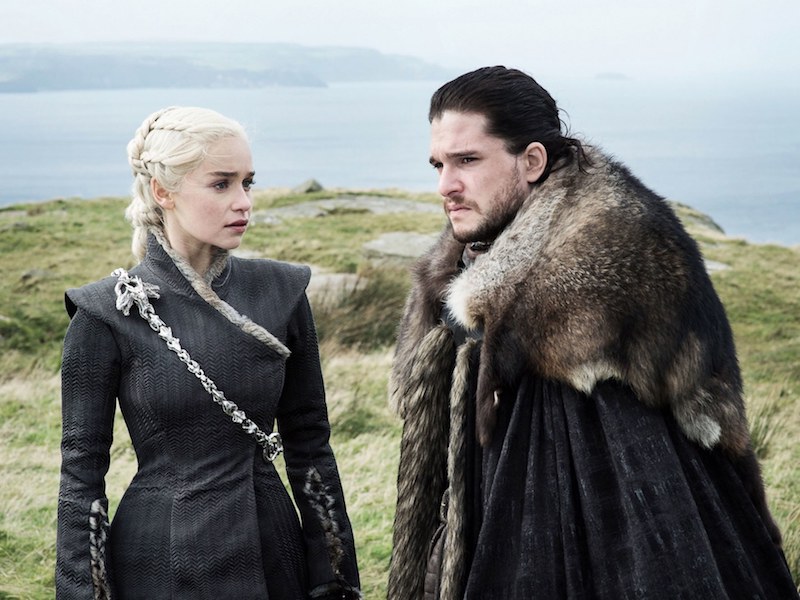 5. Game of Thrones
HBO (2011-present)
Based on: A Song of Ice and Fire by George R. R. Martin
I get it, I do. I used to be a fan of Game of Thrones. After the first season, I was obsessed. I read the first four books, and then my interest petered out. It was too grim, without enough payoff. I feel the same way about the show. (There's a whole separate litigation I could get into about why the show adds sexual violence where it's unnecessary, and how I feel about that, but I just won't.) I stopped watching when the Mountain crushed a man's skull on screen. I just don't need that kind of imagery in my life, no matter how badass Daenerys is.
Still, I can't ignore the sheer power and drama of this show, which has become a major cultural touchstone. When it's bad, it's ridiculous (or grisly and unpalatable), but when it's good, it's great.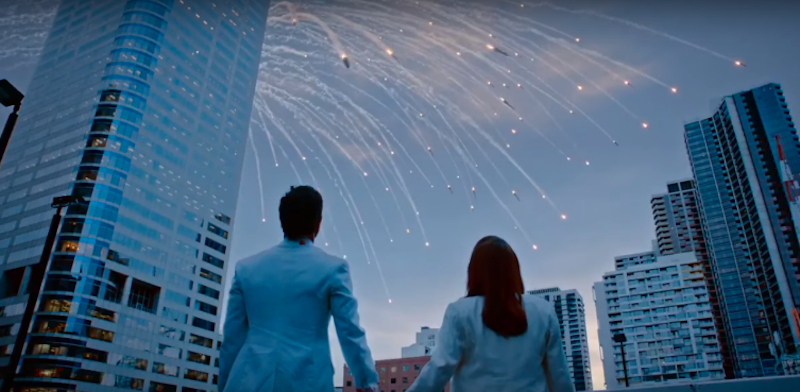 4. The Leftovers
HBO (2014-2017)
Based on: The Leftovers by Tom Perrotta
Rather unusually for an adaptation, The Leftovers was good when it was adhering to the source material, but great when it shook loose from it. The first season is more or less the novel, but after that, it's all invented—though, to be fair, Perrotta being on board the entire time probably has something to do with it, and blurs the line between adaptation and simple furtherance of the novel in a different medium. But regardless, the show is brilliant, taking on the biggest questions of existence in a way that stays entertaining, ambitious, and deftly told. Great performances all around don't hurt.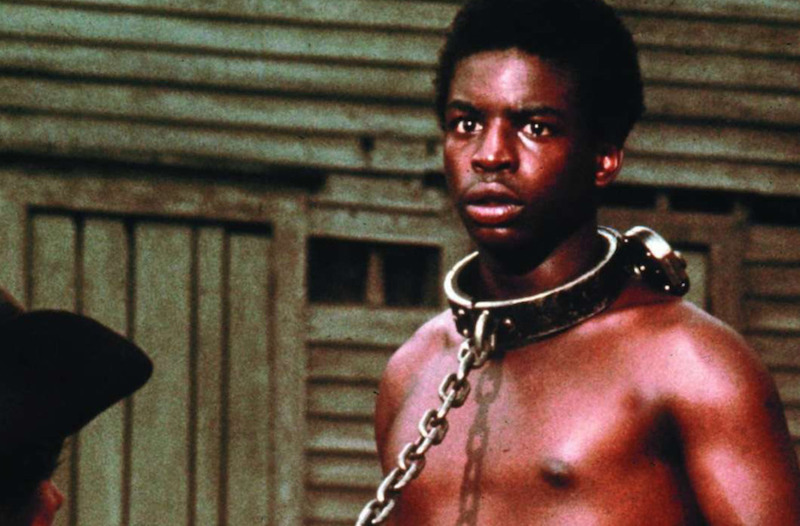 3. Roots
ABC (1977)
Based on: Roots: the Saga of an American Family by Alex Haley
It's hard to rank Roots. On the one hand, it was a verified phenomenon, with record-breaking viewership (over 100 million American viewers!) and acclaim. The finale was the most-watched episode of any kind of television ever—though the M*A*S*H finale beat it in 1983. It won a slew of Emmys and a Golden Globe for Best TV Series. Also: the making of LeVar Burton. Also: a serious show about the history of black Americans that forced many white people to recognize the horrors of slavery for the first time. On the other hand, that book it was adapted from? Some of it was plagiarized from a book called The African by Harold Courlander. And Haley's claim that the novel was based on his own family's history? Seriously called into question by researchers. Does any of that matter to this list? Well, yes. But there's no question that this was an important, trailblazing, and good show, and most importantly, it made people talk—and listen.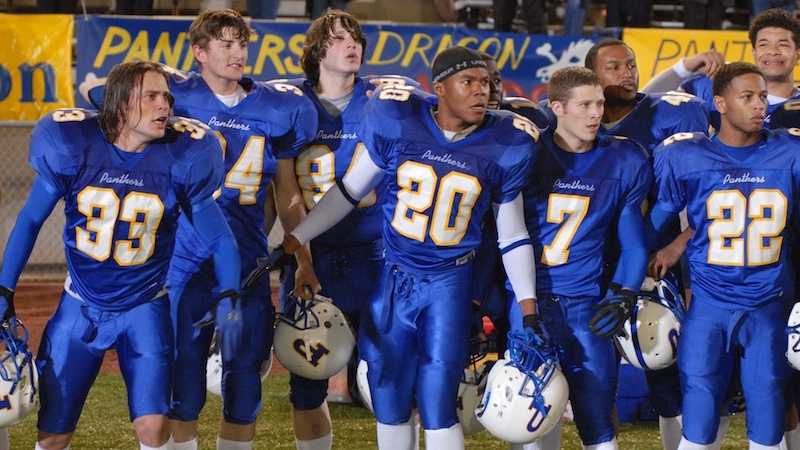 2. Friday Night Lights
NBC (2006-2011)
Based on: Friday Night Lights: A Town, a Team, and a Dream by H. G. Bissinger
Many people's choice for Best Show Ever, regardless of its literariness. And why not? It was a show about football that people who didn't care about football would watch, a realistic but twisty story of a small town in America and its many connected inhabitants, and a deeply absorbing drama. It made you care. That's about the best thing you can say about a show. There was just that one storyline that we don't talk about. And neither does Landry. Just doesn't come up again. It's fine. We've forgotten it.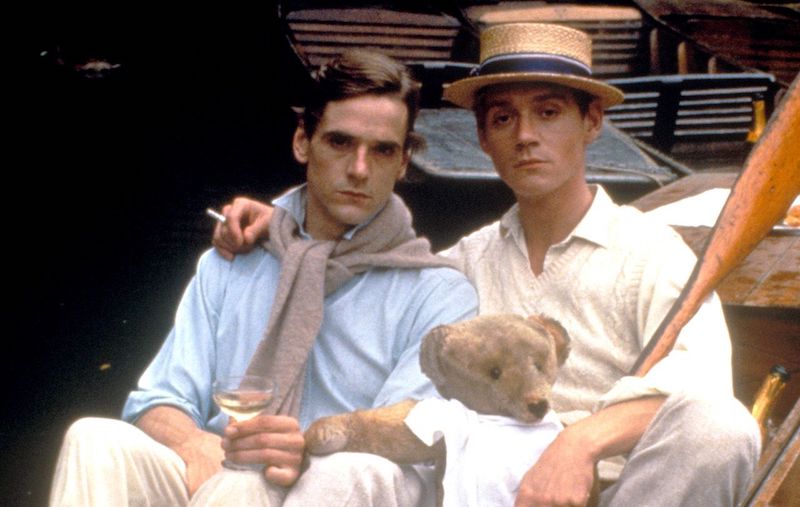 1. Brideshead Revisited
Granada Television/ITV (1981)
Based on: Brideshead Revisited by Evelyn Waugh
Controversial when it first aired (too much homoeroticism!), this sumptuous, dreamy 11-part adaptation of Evelyn Waugh's wonderful novel seems tame now, but no less wonderful: the best possible version of the period drama miniseries. More importantly, it's faithful to the book but also creates and maintains its own lush magic, which makes it the ideal literary adaptation. And honestly, speaking of magic, it doesn't get much better than young Jeremy Irons. "Perhaps no other television program or film has captured the experience of a place over time with such lyricism and sophistication," scholar Mark Broughton told The New York Times. "This lyricism is, however, tempered with a sense that the beauty fetishized by the protagonist, Charles Ryder, is a facade. The historical, cultural and personal forces that wear away at Ryder are unveiled at the same time as his self-deception becomes apparent."
---