The 50 Greatest Literary TV Adaptations Ever, Ranked
You Can't Watch Too Much TV If It's Literary TV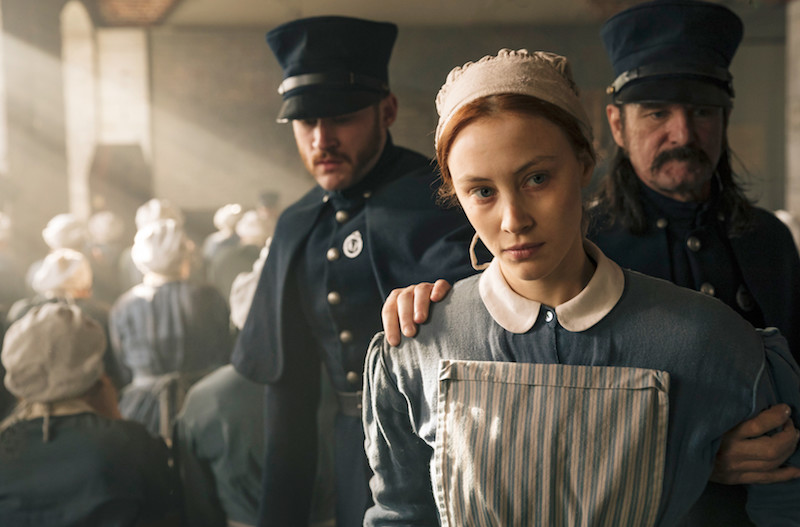 20. Alias Grace
CBC/Netflix (2017)
Based on: Alias Grace by Margaret Atwood
A truly riveting adaptation of Atwood's novel that was slightly undercut by the Atwood-glut we were going through at the time of its release. Sarah Gadon is hypnotic and unnerving; it was all over too soon.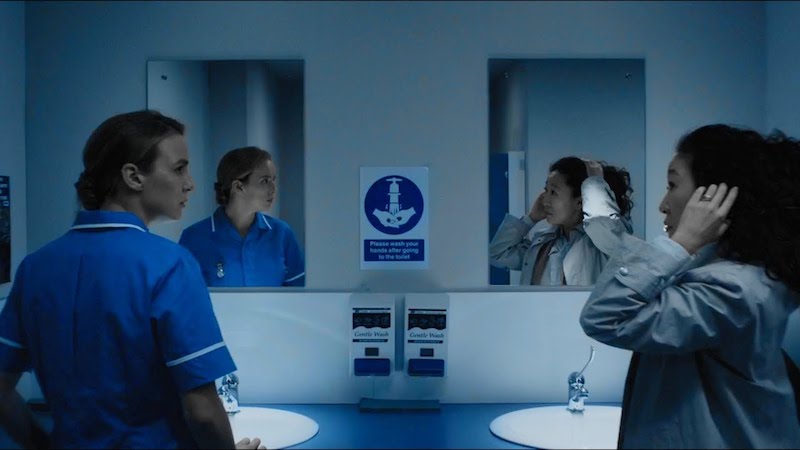 19. Killing Eve
BBC America (2018-present)
Based on: the Codename Villanelle series by Luke Jennings
It's hard to judge Killing Eve against some of the other entries on this list, considering that we've only gotten one season and eight measly episodes—but what episodes! What irreverent, charming, utter fun they are, thanks in large part to stellar performances by Sandra Oh and Jodie Corner (but definitely not discounting its creator, the wonderful Phoebe Waller-Bridge). Though there are a few early missteps, the tenor is fresh and appealing—not for nothing, I love that this is a crime show about smart women who get obsessed with each other—and it's one of the shows I'm most looking forward to seeing return.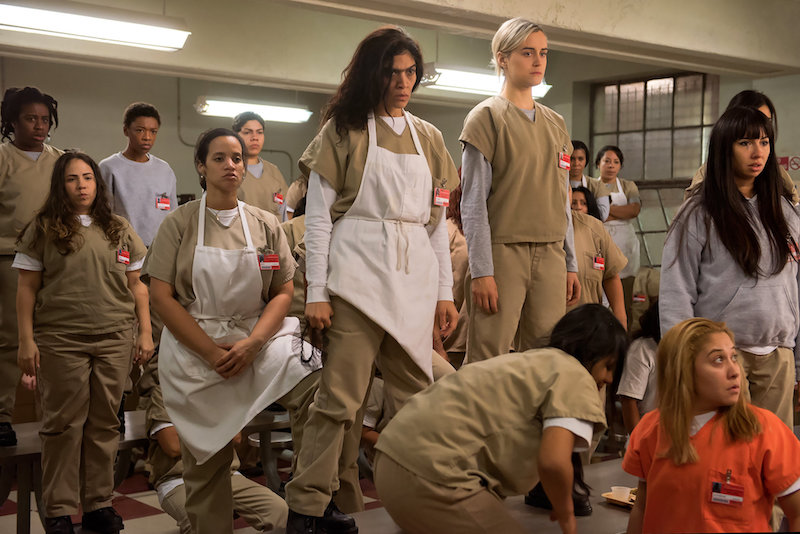 18. Orange is the New Black
Netflix (2013-present)
Based on: Orange is the New Black: My Year in a Women's Prison, by Piper Kerman
Though its power has dimmed in recent seasons, Orange is the New Black will still go down in history as a magnificent ensemble show, dramatic and funny, with a wealth of different characters and perspectives, as well as top-notch writing and acting.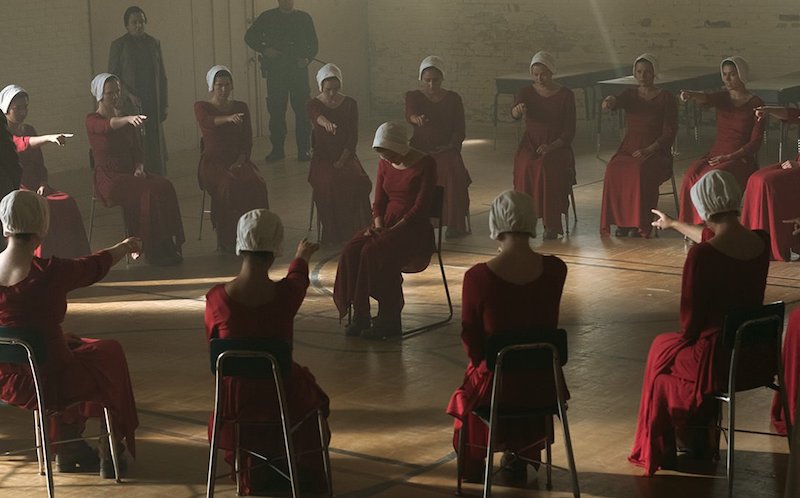 17. The Handmaid's Tale
Hulu (2017-present)
Based on: The Handmaid's Tale by Margaret Atwood
Despite its creepy branding efforts and unnecessary second season, the first season of The Handmaid's Tale is moving, chilling, and uncomfortably close to home. It also renewed everyone's interest in the original novel, which has its upsides (everyone reading or re-reading it) and downsides (the sequel is as unnecessary as the second season; both seem like money grabs). But for the first season alone, it belongs on this list.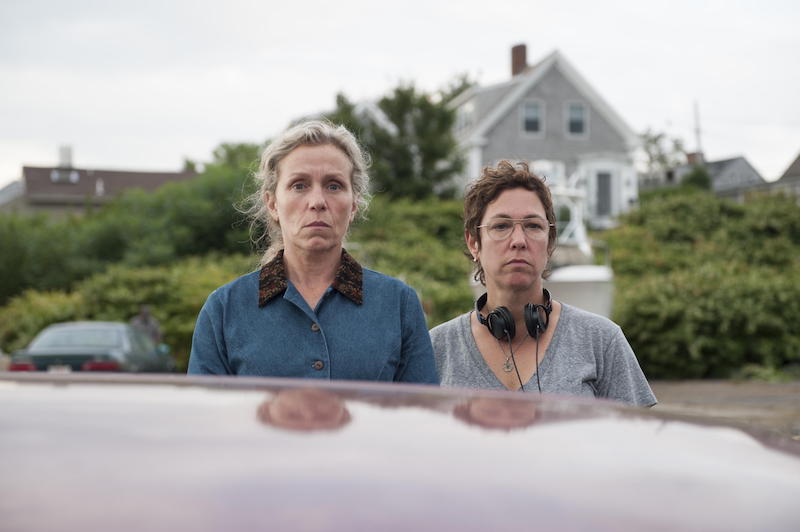 16. Olive Kitteridge
HBO (2014)
Based on: Olive Kitteridge by Elizabeth Strout
Not many people watched this adaptation of Strout's Pulitzer Prize-winning novel-in-stories, but the people who did know: it's great. I mean, it's Frances McDormand, so that's really all you need to know.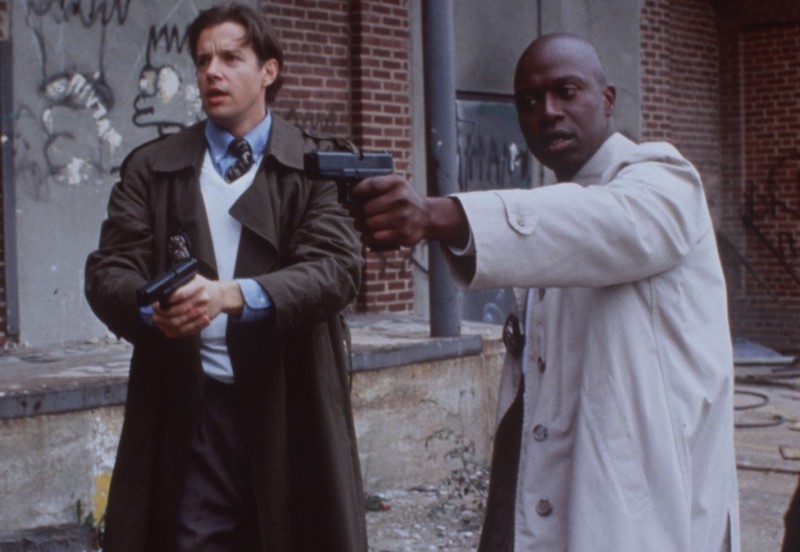 15. Homicide: Life on the Street
NBC (1993-1999)
Based on: Homicide: A Year on the Killing Streets by David Simon
David Simon, Baltimore, fictional stories based on real ones. It's basically the first draft of The Wire, and it's already better than tons of other shows. No wonder The Wire is one of the best shows ever made.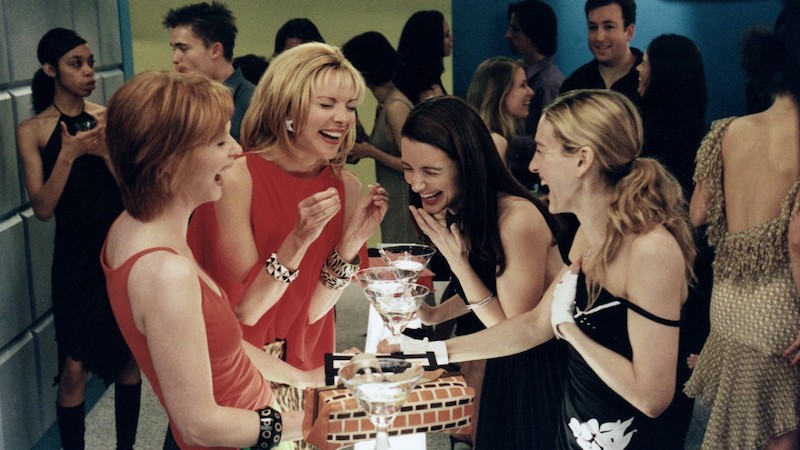 14. Sex and the City
HBO (1998-2004)
Based on: Sex and the City by Candace Bushnell
I'm not a huge fan of Sex and the City. I mostly missed it while it was on and it hasn't aged particularly well, so watching through some of it recently didn't exactly endear it to me. But I recognize that it is iconic and that a lot of people love it, and it has seven Emmys, eight Golden Globes, and three SAG awards, and hey, it's based on a book of essays, and so here we are.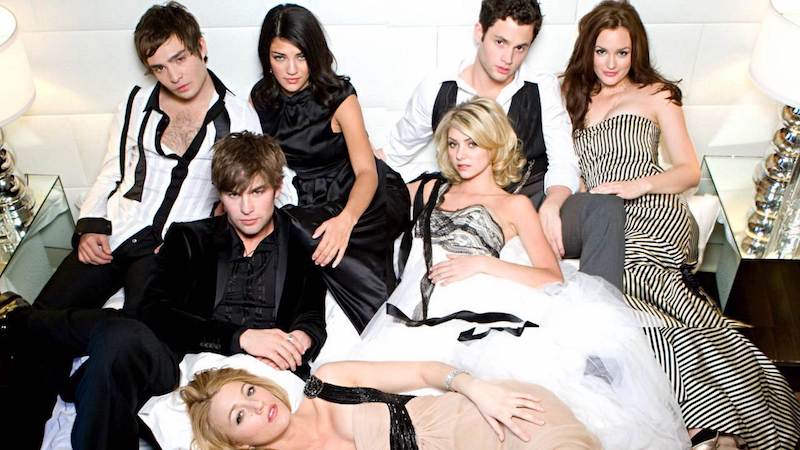 13. Gossip Girl
The CW (2007-2012)
Based on: the Gossip Girl series by Cecily von Ziegesar
Let's be frank: Gossip Girl is perfect. I mean that in the sense it does exactly what it sets out to do—whether or not you think it's "good" on a moral or aesthetic level is kind of besides the point. It's a rich-kid prep-school soap, and actually improves on the best-selling books. The early seasons are fun, taut, NYC catnip, and though (like many shows of its kind) it strains credulity and patience by the end, it's iconic for a reason.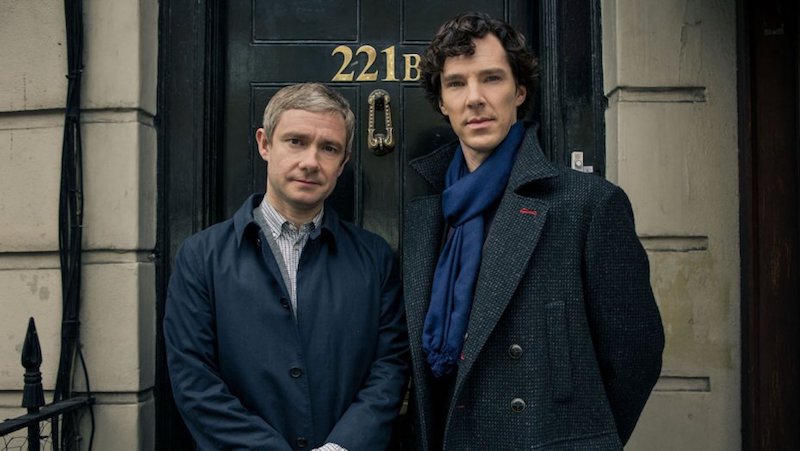 12. Sherlock
BBC (2010-2017)
Based on: The Adventures of Sherlock Holmes by Sir Arthur Conan Doyle
The most recent adaptation of Sir Arthur Conan Doyle's beloved stories may not be the purest version of Holmes (see below) but it makes for fine, entertaining television—with witty writing, great acting, and enough attitude to poison a small village.
Alternate Choice: Sherlock Holmes*
Granada Television (1984-1994)
Based on: The Adventures of Sherlock Holmes by Sir Arthur Conan Doyle
There have been many, many, iterations of Sherlock Holmes, so without breaking my rule I will also mention this one. Our resident Sherlock Holmes expert will tell you that the Jeremy Brett Sherlock Holmes is the truest and best Sherlock Holmes. Which is saying something.
*Styled as The Adventures of Sherlock Holmes (1984–1985), The Return of Sherlock Holmes (1986–1988), The Case-Book of Sherlock Holmes (1991–1993) and The Memoirs of Sherlock Holmes (1994)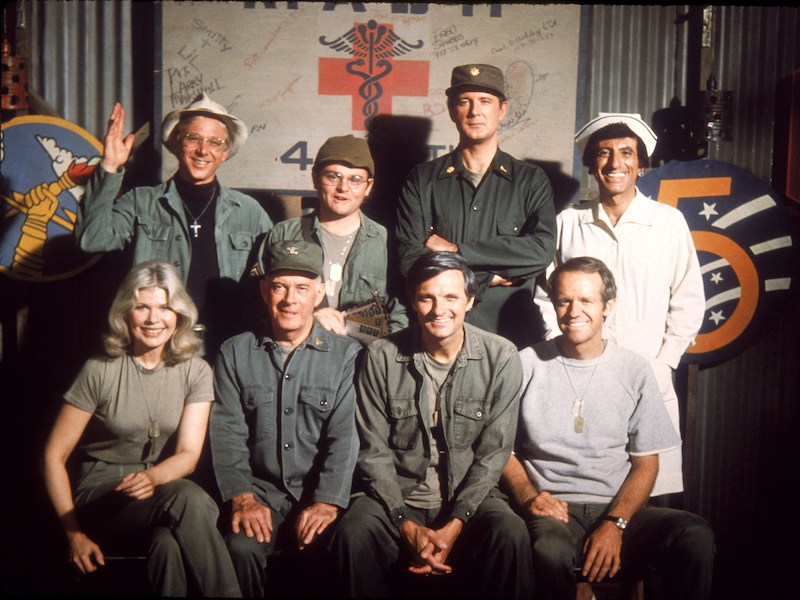 11. M*A*S*H
CBS (1972-1983)
Based on: MASH: A Novel About Three Army Doctors by Richard Hooker
Some of you will be angry that this isn't at the tippy top of the list, and that's okay. Lists are subjective. M*A*S*H is great. It's an American classic. It drags at the end, sure. And it's only sort of based on a book (the movie is based on the book and the show is based on the movie) but hey. No one is arguing.
---