The 50 Greatest Literary TV Adaptations Ever, Ranked
You Can't Watch Too Much TV If It's Literary TV
40. Birdsong
BBC (2012)
Based on: Birdsong by Sebastian Faulks
To be fair, this is barely a tv show—a two part miniseries is basically just a long movie you fell asleep in the middle of and had to pause. But it's great, and Eddie Redmayne and Clémence Poésy are lovely, it's technically television, so here you go.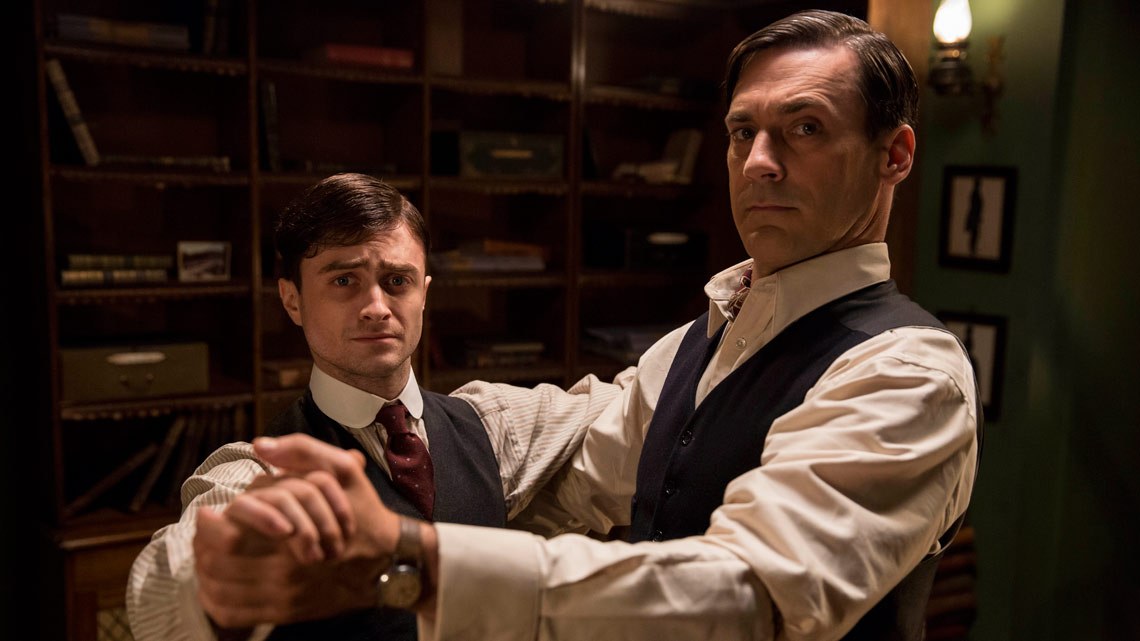 39. A Young Doctor's Notebook
Ovation (2013)
Based on: A Young Doctor's Notebook by Mikhail Bulgakov
As Mike Hale put it in The New York Times, A Young Doctor's Notebook "stands out on American television simply for being a serious adaptation of serious literature." That unfortunately high bar cleared, it's also wry and clever, and highly enjoyable if you can stomach the gruesome work of a Russian country doctor in 1916. Besides, it's Bulgakov.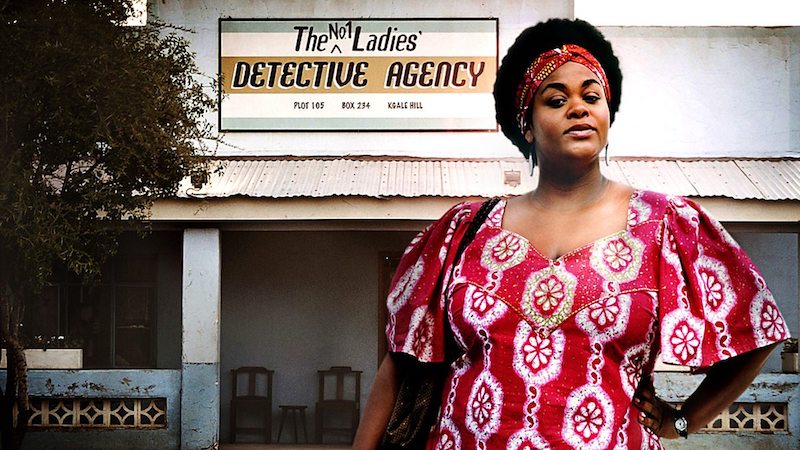 38. The No. 1 Ladies' Detective Agency
BBC/HBO (2008-2009)
Based on: The No. 1 Ladies' Detective Agency series by Alexander McCall-Smith
Totally delightful and unfairly cancelled.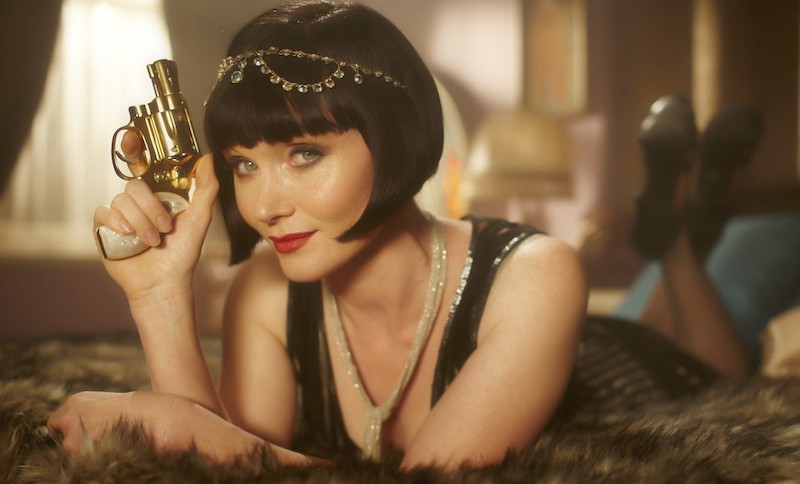 37. Miss Fisher's Murder Mysteries
ABC (2012-2015)
Based on: the Phyrne Fisher mystery series by Kerry Greenwood
Witty remarks, great clothes, and a very charming hero make this show, set in 1920s Melbourne, a welcome respite from all the usual gritty crime shows. Feminist, fresh, and a whole lot of fun.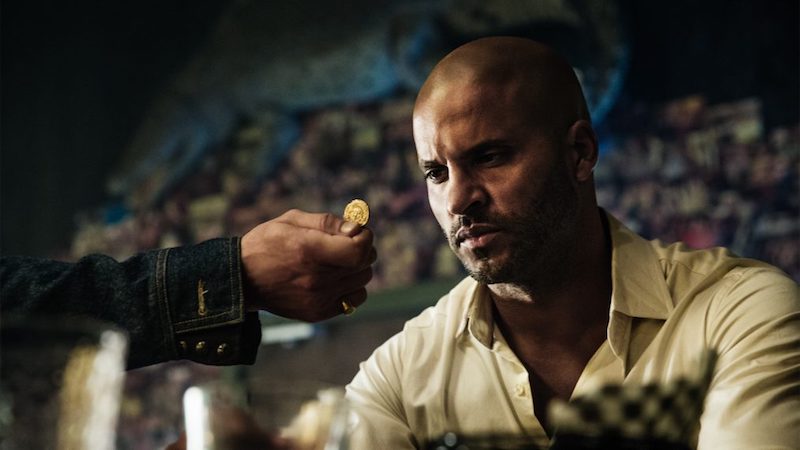 36. American Gods
Starz (2017-present)
Based on: American Gods by Neil Gaiman
The first season of American Gods looks great. Visually, it's rich and sensual and weird—which often makes for captivating television. The storyline—already a little watery in Gaiman's novel, if I'm remembering right—not so much. Which is great when you want to tune out and be awed by some godly behavior (so, often). We'll see what happens in the second season, but for now, it seems like the creators have chosen style over substance. Which is fine! Style is great! And at least you can always read the book to understand what's going on . . . sort of.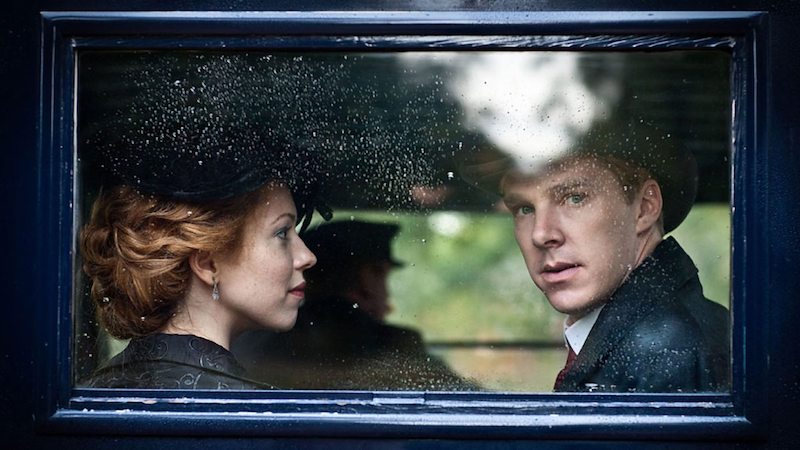 35. Parade's End
BBC (2012)
Based on: the Parade's End tetralogy by Ford Madox Ford
Another British adaptation of a British novel about upper class Brits—but written by Tom Stoppard, in his first work for TV in 30 years, and featuring standout performances from Rebecca Hall and Benedict Cumberbatch. It may be a tad dense and slow at times, which is why no one you know has seen it, but it's an emotionally complex, satisfying adaptation, and a fine tribute to the novels.
34. War & Peace
BBC (2016)
Based on: War and Peace by Leo Tolstoy
The most recent adaptation of many War and Peace adaptations is gorgeous, gossipy, and lots of fun to watch, if not as serious as it might be. Louis Menand wrote in The New Yorker:
Does the new series get the novel? Not really. It's a costume drama, "Downton Abbey" goes to Moscow, one of those "Masterpiece Theatre"-type shows that, despite the toniness and the high-end production values, is basically about the trials and tribulations of getting exceptionally attractive and ridiculously rich people properly paired off. Within the confines of that slightly soapy ambition, the series is credible and, at moments, quite moving. But it's much more interested in Anatole flirting at the opera than in Pierre eating the potato. It gives Tolstoy's big existential question—if we are only tiny bits of life being blown around in a great cosmic storm, and have no control over what happens to us, what can it possibly mean to live in the right way?—a pass.
Which honestly is fine by me. It's television, after all. It's meant to be enjoyable.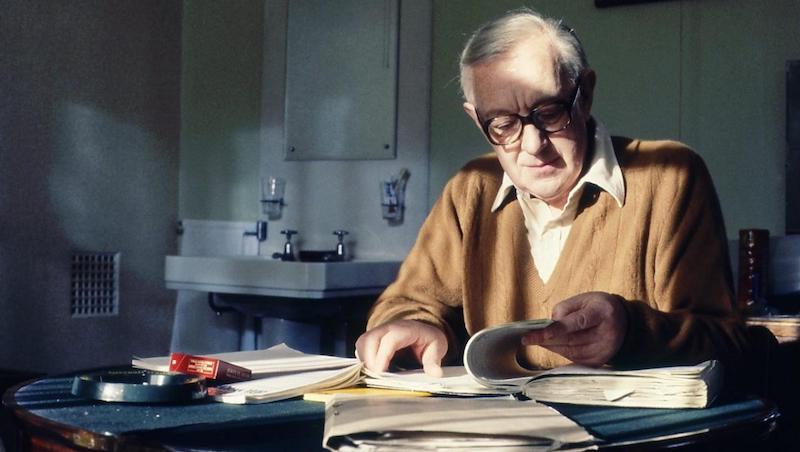 33. Tinker Tailor Soldier Spy
BBC (1979)
Based on: Tinker Tailor Soldier Spy by John le Carré
A languid, brilliant, and faithful spy series featuring one of the best performances of the era: Alec Guinness as a pitch-perfect George Smiley. Plus, this is John le Carré's favorite adaptation of his work, which is good enough for me.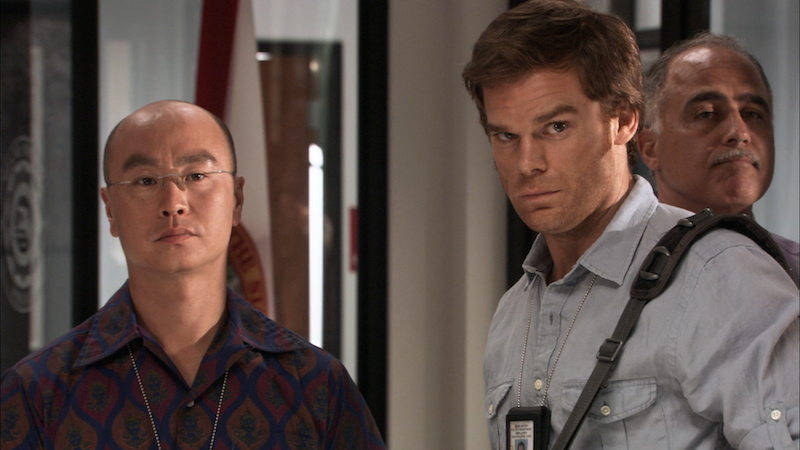 32. Dexter
Showtime (2006-2013)
Based on: Darkly Dreaming Dexter, and its sequels, by Jeff Lindsay
Oh, Dexter. When you were good you were very very good, but when you were bad you were horrid. For the record: two is best, fourth is John Lithgow, one is the most fun, five is Julia Stiles, three is totally forgettable, seven is a ray of hope, eight and six are both terrible, horrible, no good, very bad seasons.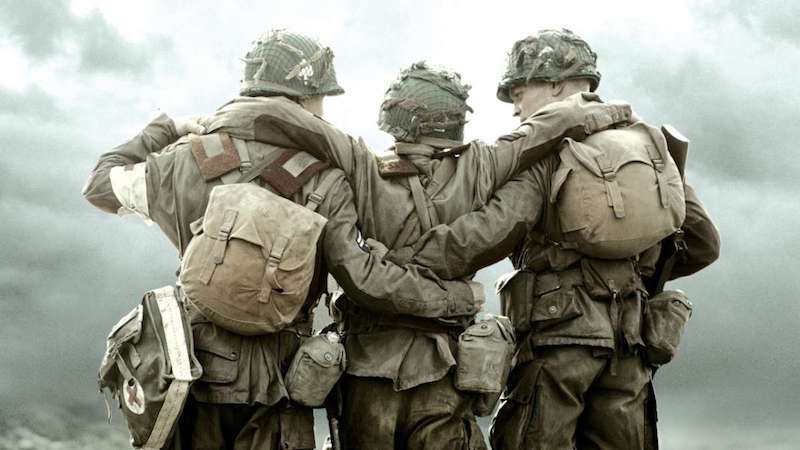 31. Band of Brothers
HBO (2001)
Based on: Band of Brothers by Stephen E. Ambrose
Steven Spielberg and Tom Hanks executive produced this war drama miniseries based on a nonfiction account of a WWII parachute infantry company in the 101st Airborne Division. It won an Emmy and a Golden Globe for best miniseries in the year of its airing and is generally considered to be a high water mark for WWII television.
---