The 50 Greatest Literary TV Adaptations Ever, Ranked
You Can't Watch Too Much TV If It's Literary TV
I don't know about you, but a lot of my favorite television shows used to be books. By now, it's a cliché (and definitely unnecessary) to point out how often great movies and television shows are based on literary properties, but I have to point it out to get on to the next, also obvious bit: the fact that some of them are better than others. Which is why, following several heated discussions in the Literary Hub office, I have decided to rank them. Of course, I couldn't rank them all. So below, you will find 50 of the best small-screen adaptations of literary works to date—according to me, with much input and argument from the rest of the Literary Hub editors, avid readers and television consumers all.
I will say that it was difficult—and maybe impossible—to rank all of these wildly different shows against each other. How to judge a three-part miniseries against a show with six seasons (and a movie)? How to judge comedies against high drama? How to adjust for shows revolutionary in their time but dated now? How to account for wildly uneven seasons? Well, just remember that I did my best. Also remember that all of these shows are good, which is why they're on the list in the first place. And finally, remember that I discounted adaptations of comics and graphic novels, because that's a whole different ball game, and I limited myself to a single adaptation of each work—so though there have been multiple War and Peaces, you will find only one on this list. I've undoubtedly forgotten many great shows, and I'm sure you will mention them in the comments.
Also, though they are not direct adaptations of specific books and therefore will not be listed below, I have to at least give a special mention to Shelley Duvall's Faerie Tale Theatre or Wishbone, two anthology adaptation shows, both of which are in my personal top 50.
And now, without any further ado, a definitely correct, current-as-of-this-moment, officially official ranking of the 50 greatest literary adaptations on television.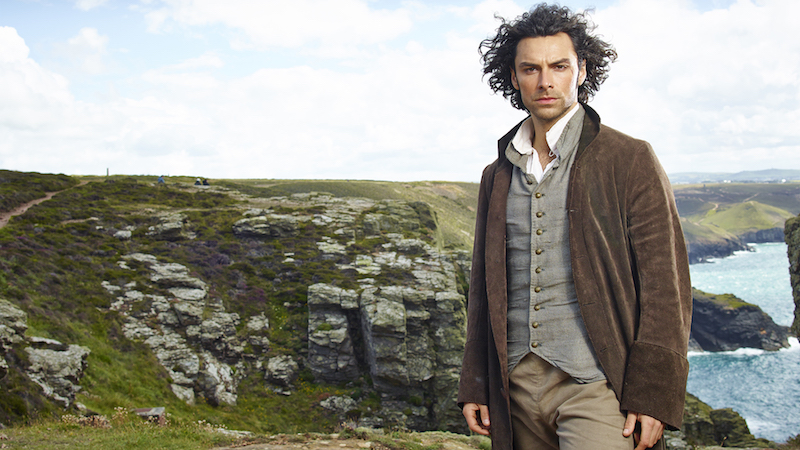 50. Poldark
BBC (2015-present)
Based on: the Poldark novels by Winston Graham
Soapy, sumptuous, and romantic, with plot twists, brooding looks, and well-timed heart attacks a-plenty. It's fun and diverting, if not much else.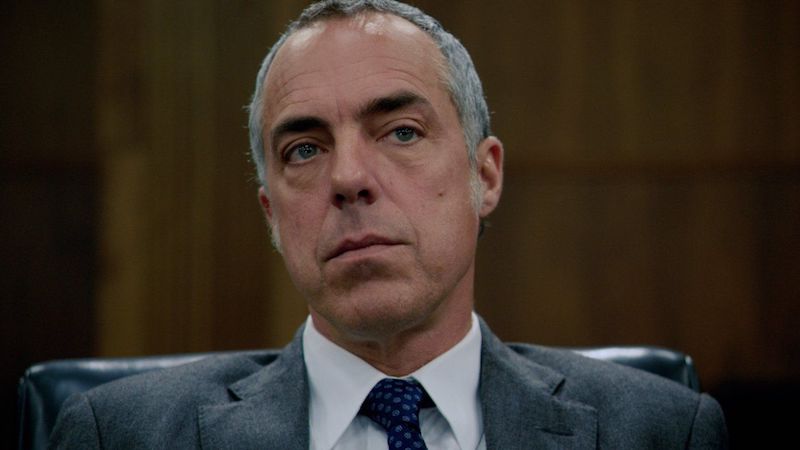 49. Bosch
Amazon Studios (2014-present)
Based on: City of Bones, Echo Park, and The Concrete Blonde by Michael Connelly
A solid if relatively uninspired police procedural, executive produced by Michael Connelly.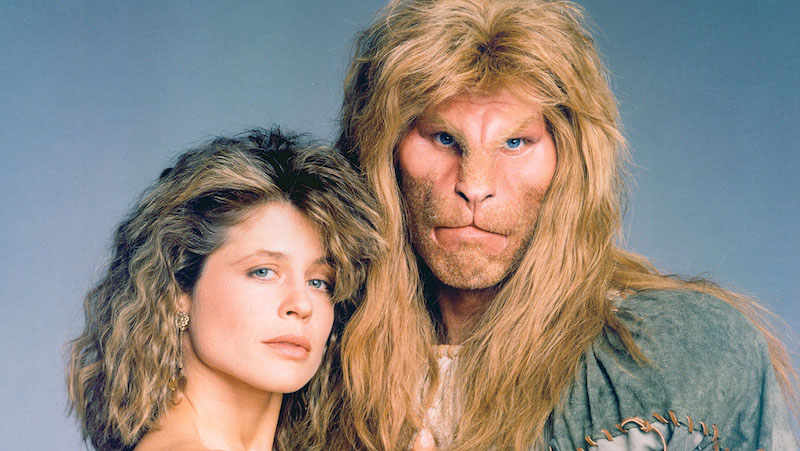 48. Beauty and the Beast
CBS (1987-1990)
Based on: Beauty and the Beast, by Jeanne-Marie Leprince de Beaumont
Oh, it's campy as all hell, but it's actually pretty well written, and yes, that's Rob Perlman and Linda Hamilton. And you know who liked it? Jack Zipes, fairy tale expert. "They're on to something very significant," Zipes told The New York Times. "They found the equivalents in contemporary society—the beast as outcast who lives with the homeless. I think it's a fascinating way to reinterpret a traditional fairy tale and make it very relevant with regard to social and political problems, the homeless, outcasts. It has a nice sense of justice. But it's a mixed bag. My complaint is that it also uses the worst aspects of criminal-adventure television."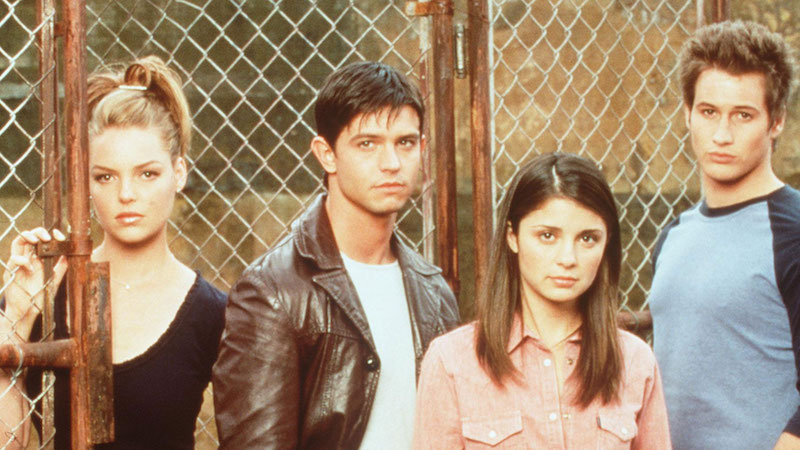 47. Roswell
The WB, UPN (1999-2002)
Based on: the Roswell High series by Melinda Metz
Listen, who doesn't like Roswell? Katherine Heigl, Shiri Appleby (who looks the exact same as she does now), and a bunch of other people who you would recognize if you went back and watched this show, which is about teenagers who make friends with aliens. It's campy and corny but consider it in context: it's one of the better teen shows of that time. Okay, it's no Buffy the Vampire Slayer or Veronica Mars, but it's pretty fun, and smart for what it is.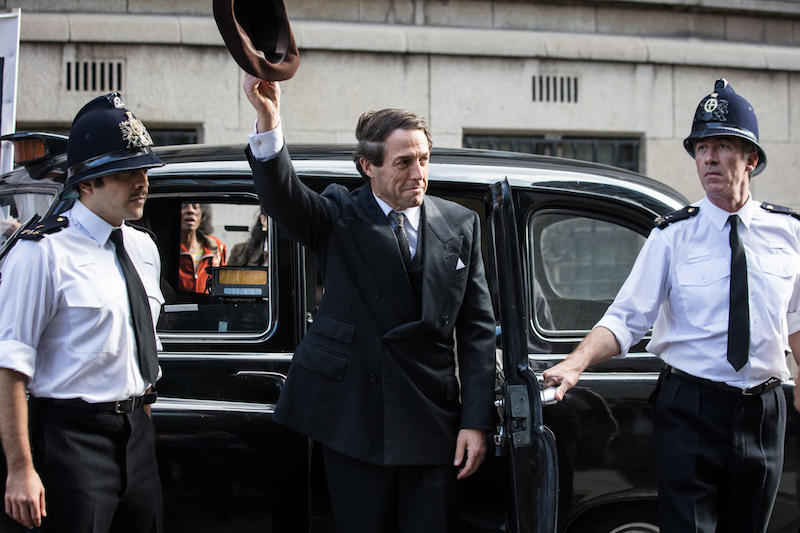 46. A Very English Scandal
BBC (2018)
Based on: A Very English Scandal by John Preston
Excellent performances (whatever else he's done, Hugh Grant kinda nails it here) and a riveting storyline make this three-part miniseries about the Jeremy Thorpe scandal fascinating television.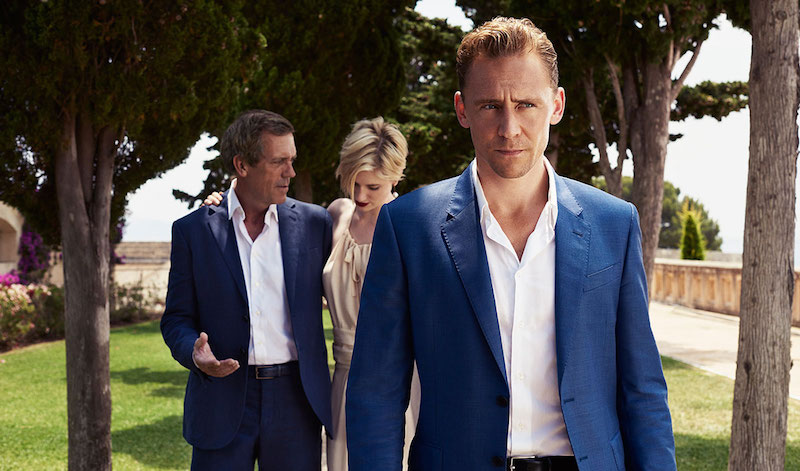 45. The Night Manager
AMC (2016)
Based on: The Night Manager by John le Carré
It's not exactly a faithful adaptation (though it isn't too far off), but you can't beat the cast—Tom Hiddleston and Hugh Laurie, plus Olivia Colman (always a delight), Elizabeth Debicki, and Tom Hollander—or the sumptuous production values (and scenery). It's not breaking any boundaries, but it sure is fun to watch.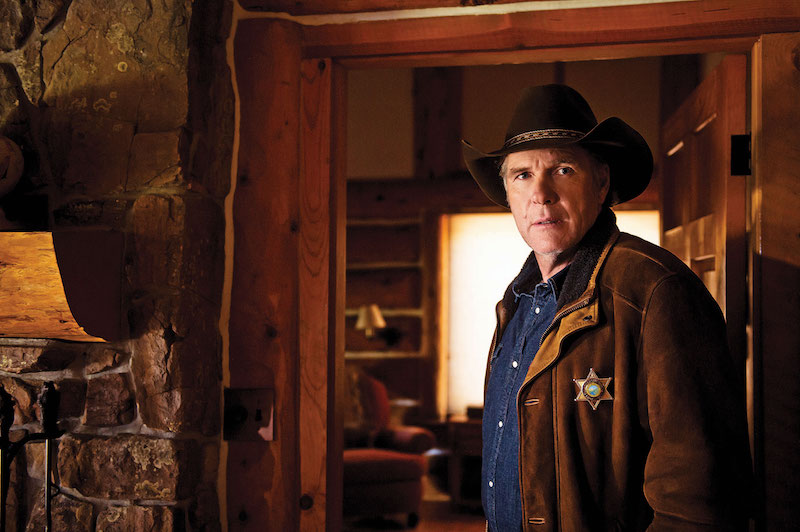 44. Longmire
A&E/Netflix (2012-2017)
Based on: the Walt Longmire Mysteries by Craig Johnson
Six seasons of dawdling, dusty mysteries solved by a stoic Wyoming sheriff.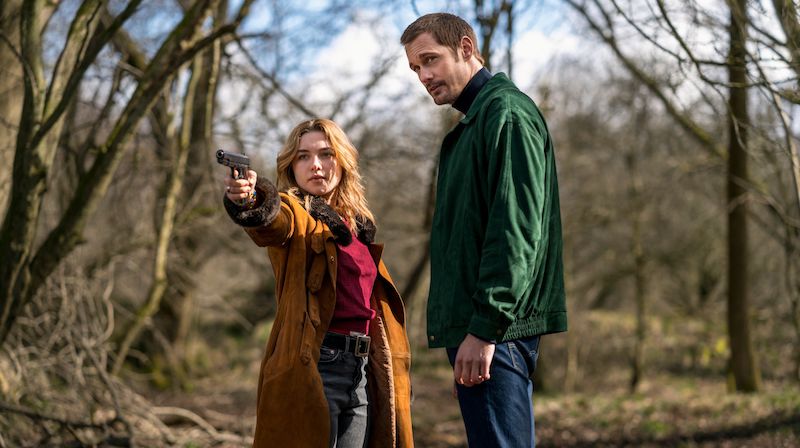 43. The Little Drummer Girl
BBC/AMC (2018)
Based on: The Little Drummer Girl by John le Carré
Confession: I will watch anything with Florence Pugh in it (for the sake of all that is good in this world, go rent Lady Macbeth). I will also watch anything directed by Park Chan-wook (ditto The Handmaiden). This six-part miniseries is blessed with both, and it's predictably gorgeous as a result—despite the fact that the story doesn't really make any sense.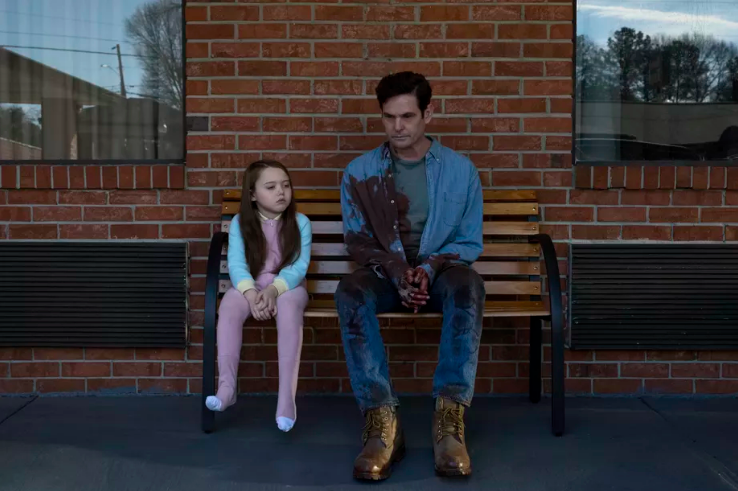 42. The Haunting of Hill House
Netflix (2018-present)
Based on: The Haunting of Hill House by Shirley Jackson
The show has very little to do with Jackson's iconic novel, but that's okay: it's part family drama, part horror story, and definitely scary, if a little slow.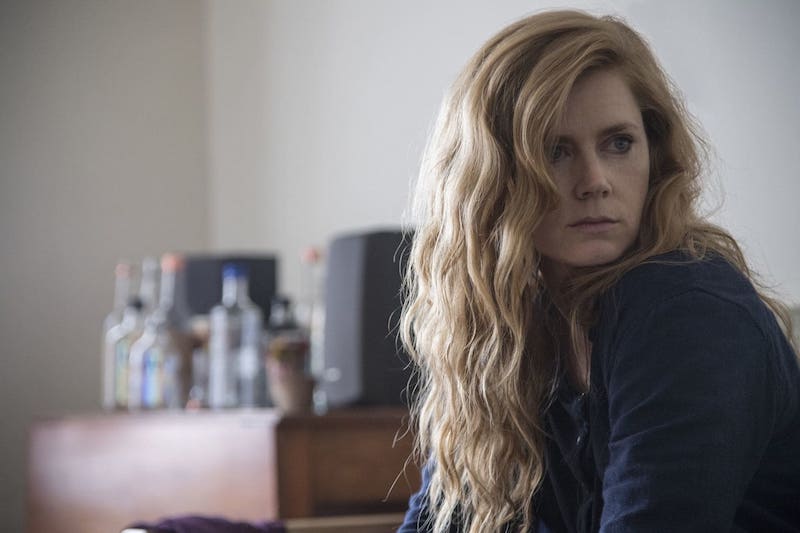 41. Sharp Objects
HBO (2018)
Based on: Sharp Objects by Gillian Flynn
This miniseries has everything a show needs to succeed: Gillian Flynn behind the story, Amy Adams in the starring role, Marti Noxon at the helm. And succeed it does: it's moody and atmospheric and frightening, if perhaps a little one-note at times.
---