The Best Literary Adaptations of the Year (And the 2016 Books That Should Be Movies)
The Handmaiden and Arrival Are Bright Spots of 2016
2016 may have been a truly terrible year, but it wasn't completely bereft of goodness. We got a lot of really incredible books, some great films, and hey, even a few good films adapted from books—always my personal favorite. And now that you (hopefully) have a break before the year turns over, you even have time to watch and read them. So to that end, please find below five of the best literary adaptations of the year, and five recent novels that I hope make it to the big screen in the (hopefully better) years to come.
Best Literary Adaptations of 2016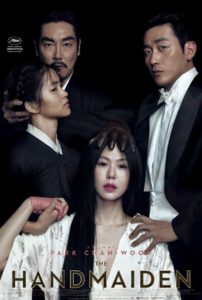 The Handmaiden, based on Fingersmith by Sarah Waters
It's rare, at least in my experience, for a film adaptation to be better than the book it's based on. Sure, films have the advantage of image and sound, but books can cover so much more ground. They connect, often, on a much deeper and more complex level. Plus, they're the original version—anything else is a mere copy. This film, though. Despite the fact that (and actually, perhaps because) it is a rather wild departure from the source material, Park Chan-wook's vision actually improves it. Now, don't get me wrong: I adored Fingersmith. But The Handmaiden is a gorgeous retelling of Fingersmith that excised everything I didn't like about the book (an over-complicated, fairly slow third act, for one thing) and replaced it with what I really wished for—the collaboration between these two strange, powerful women. The experience of watching the film reminded me of reading contemporary retellings of fairy tales—it's a deeply satisfying wish-fulfillment that takes something already good and vital and twists it until it's unbearably delicious, until it's exactly what you want. This felt like a feminist reimagining of an already feminist novel. Plus, it's the most beautiful film I saw all year.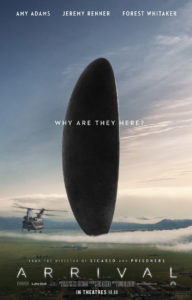 Arrival, based on "Story of Your Life" by Ted Chiang
Over the last few weeks, I've heard a number of people express the same sentiment that was summed up by Alyssa Rosenberg at The Washington Post—essentially this: "Arrival was the first thing that made me feel better after the election." It's not surprising, because the film is wonderful, intelligent, and nothing if not transporting, in more ways that one. But while there are some political elements here, the real power of this film is the emotional—it's about aliens, yes, but it's more importantly about humans: human connection, human choices, human love, human motherhood, human striving, human daring. These are all things we're going to need moving forward.
Love & Friendship, based on Lady Susan by Jane Austen
I don't know about you, but I didn't think there was any Jane Austen left out there to adapt. But thank goodness there was: an acerbic epistolary short novel called Lady Susan, thought to be the first one Austen wrote (but never tried to publish). Whit Stillman's adaptation is hilarious, witty and somehow bracing, with dumb suitors, money grubbing, and a delightfully modern-feeling anti-heroine. I think Austen—particularly the 18-year-old Austen who originally wrote the thing—would have deeply enjoyed it.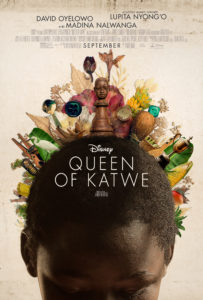 Queen of Katwe, based on The Queen of Katwe by Tim Crothers
I'm kind of a sucker for an underdog story. Who isn't, right? People with no souls, that's who. In 2012, Tim Crothers published a book telling the true story of Phiona Mutesi, a teenage chess prodigy from the Ugandan neighborhood of Katwe who transcended a million and one circumstances to follow her dreams. So, of course that has to be a movie—but director Mira Nair managed to make it a movie that wasn't just feel-good but also nuanced; a real portrait of a woman coming of age as well as the family and friends that surround her.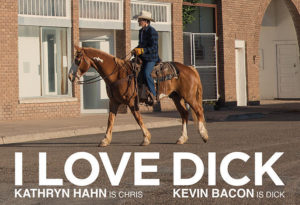 I Love Dick, based on I Love Dick by Chris Kraus
So, this is a television show, not a movie, and it's not even really a television show, because it's only the pilot. But that is all simply irrelevant, because this is by far the most exciting literary adaptation to come our way this year. Necessarily, the pilot is much different than the book, but it maintains the same spirit—not to mention the same horrible sexiness and the same sexy horribleness—and if this is any indication, I think the series (fingers crossed) is going to be phenomenal. TL;DR? Jill Soloway x Chris Kraus. Enough said.
2016 Books That Should Be Made Into Movies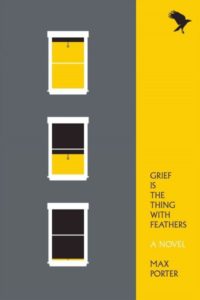 Max Porter, Grief Is The Thing With Feathers
To be fair, a film based on this book could be terrible—corny and obvious, or maybe with a big robotic bird. But it could also be an incredibly great, subtle piece of surrealism and magic that investigates the way we confront and experience grief (much like, well, the novel). Honestly, I just want to see how a really great production team would represent the shape-shifting, wise-talking Crow and the way he flits into the characters' world.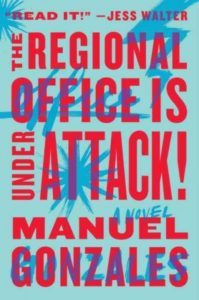 Manuel Gonzales, The Regional Office Is Under Attack!
Now this is the superhero movie we need: an adaptation of Gonzales's first novel, in which the Regional Office is the home base for a group of "superpowered warrior women" who do battle with Mud Slug and other evils. Which is fun. In fact, the whole book is fun. And I think 2017 is going to need some fun. But what's really great about the novel is the way it picks apart the familiar standards of genre, superhero and otherwise, turning these ideas around on themselves while investigating the real human concerns behind them—loneliness, doubt, teenage crushes. And satire is always ripe for the screen.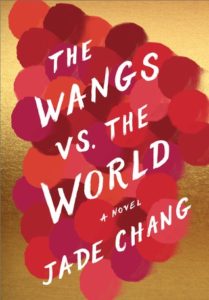 Jade Chang, The Wangs Vs. The World
So it would be exactly like Road Trip—you know, in that it's a road trip and in no other way. This novel tells the story of Charles Wang, a Chinese transplant to America, who, when he loses his cosmetics empire in the wake of the financial crisis, embarks with his family on a road trip from Bel Air to his oldest daughter's house in the Catskills—with madcap adventure and some deep insight about what it means to be a family (and a Chinese-American) along the way. Seems to me that it would make for a very funny way to spend a couple hours with your parents and some popcorn. You could just go home this holiday and read sections aloud to them, but some people don't like that.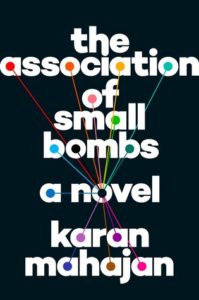 Karan Mahajan, The Association of Small Bombs
The American culture at large desperately needs to understand terrorism—not in terms of fear-mongering or political jargon, but in a complex way. As Fiona Maazel put it in The New York Times, this novel "a) ­forces us to care about just another terrorist attack in a market in Delhi and (b) insists that we consider—and possibly even like—the people for whom terrorism exerts its appeal." A good thing, too, because increasingly, both (a) and (b) are essential for continued life—at least life that makes some kind of sense—in this world. For an American audience, this message is perhaps best transmitted via film.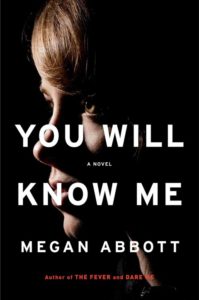 Megan Abbott, You Will Know Me
True story: one of my secret guilty pleasures is the film Stick It. As you've probably never heard of this movie, you should know that it's about teenage gymnasts and the tagline is "It's not called gymnicetics." Genius, right? Right? (Jeff Bridges is in this film, if it makes you feel better about me.) Anyway, this is only to say that teenage gymnasts are already fascinating film fodder, but give them the Abbott treatment—that is, make them dark, obsessed, warped—and wrap them around Abbott's compelling, sneaky murder mystery and I think you've got a brutal blockbuster hit.
---
Watch: Karan Mahajan talks to Lit Hub at the National Book Awards on the ongoing doubt he feels from his novel The Association of Small Bombs, a heart-wrenching tale of terrorism's effect on families and communities.
---