Oscars Best Picture Spotlight: What to Read (and Watch) If You Liked King Richard
Lit Hub's Literary Countdown to the 93rd Academy Awards
A biopic following the life of Richard Williams, father and coach of tennis stars Venus and Serena Williams, King Richard is up for six Academy Awards: Best Picture, Lead Actor (Will Smith), Supporting Actress (Aunjanue Ellis), Original Screenplay (Zach Baylin), Film Editing, and Original Song (Dixson and Beyoncé for "Be Alive"). While not a Best Picture favorite, all eyes are on Will Smith as he returns to the Oscars limelight for the first time in 15 years; it's his third nomination and would be his first win. Will he finally get his due? (And will we get a Beyoncé performance on Sunday?) Streaming on Amazon Prime. 
*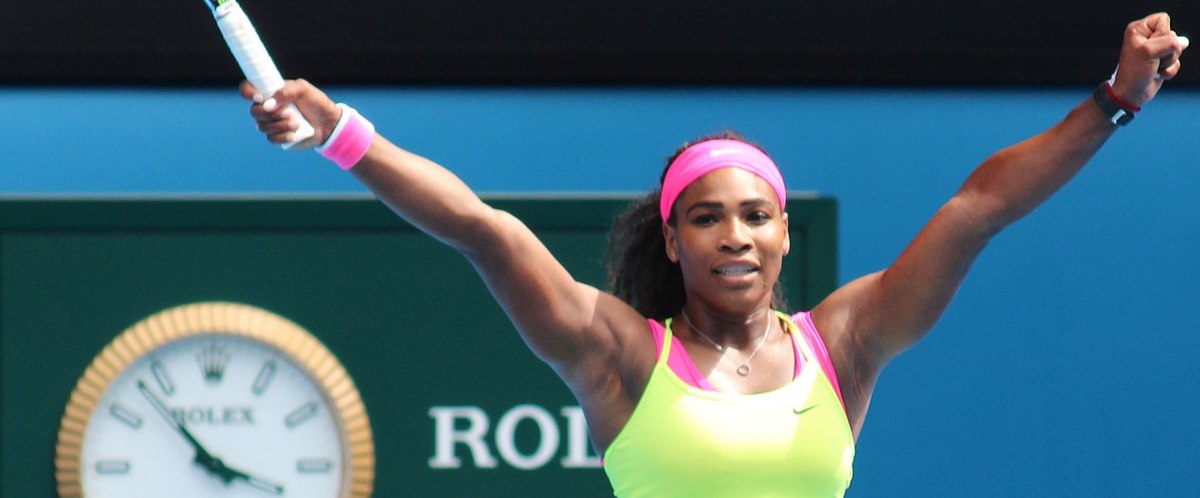 There is something miraculous about tennis, or rather, when watching tennis one feels as though the miraculous is rendered possible, inevitable. If you take a ball and throw it into the air, the ball will descend. But if you take a ball and throw it into the air one thousand times, will it descend at the place every time? That is the kind of miracle that tennis players are capable of rendering, the miracle of regularity, of the foreclosing of disparate fates and avenues of possibility, giving rise to a single, faultless line between what might be and what is.
It might seem a useless kind of miracle, one of minor importance, but I think it's like poetry in a way. I don't mean in that old cliché sense of poetry in motion… or maybe I do mean it in exactly that way, that when we say something is poetry in motion, what we mean is that among the 10,000 outcomes for a possible action, the tumbling toward one immovable fate seems a kind of miracle to us, is a kind of poetic invention.
The first miracle of tennis is the serve. You take the ball into your hand as if it were an offering, and you let your hand swing down, then up, like a pendulum. As your arm goes up, you let the ball roll and rise from your fingertips, leaving you behind, having absorbed the energy of the toss. You track the ball with your eyes, considering its miracle of flight, the way it rises and rises until at last, it stops, turns just so, presents itself to you. When the ball reaches its highest point, it floats there, suspended. Your racquet hand has been swinging too, in opposite but paired motion with the hand that's tossing the ball. You've been sinking too, your knees bending, all of it coordinated, so that when the ball reaches its peak, you're swinging up to it, catching it just as it pauses, with the racquet. You're pushing the ball up, not down, that's important, another trick, up and forward, driving it, turning your arm, rotating into the serve. And the ball shoots away from you to the other person awaiting its flight. There's magic in this. You hit up to hit down. You push to pull, you drive the ball away from you, though you know it will return. (Keep reading)
*
IF YOU LIKE KING RICHARD, TRY…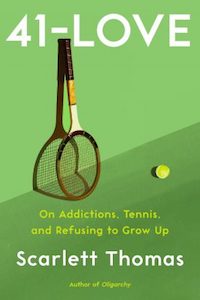 Scarlett Thomas, 41 Love
For another true story that features tennis, check out Scarlett Thomas's new memoir. At 41, the author discovered a newfound love for the game, and she went for it. "I think I told myself that tennis would be a good way to meet new people in this strange seaside town in which I have felt cold, exposed, and isolated, sometimes to the point of tears," she writes. "But I'd forgotten how competitive I am, and how much I want to win." Of course, winning doesn't always mean Wimbledon, but I applaud the effort!  –Eliza Smith, Special Topics Editor
Coach Carter, dir. Thomas Carter (2005)
Stream it on: Netflix, Amazon Prime
In Coach Carter, Samuel L. Jackson plays a tough love basketball coach who benches his entire undefeated team for underperforming academically. He's committed to ensuring his students, shine academically as well as athletically—trying to help them give themselves the best possible future, rather than the best possible present. Like King Richard, it's a film that celebrates Black excellence.  –Olivia Rutigliano, CrimeReads Associate Editor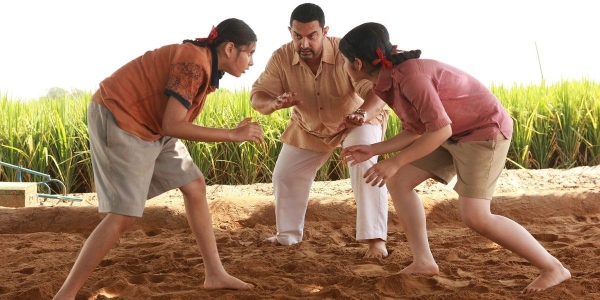 Dangal, dir. Nitesh Tiwari (2016)
Stream it on: Netflix
In King Richard, a loving father with prodigious athletic skills trains his two daughters to follow in his footsteps. Dangal tells a very similar story, only except tennis, it's about wrestling!  –OR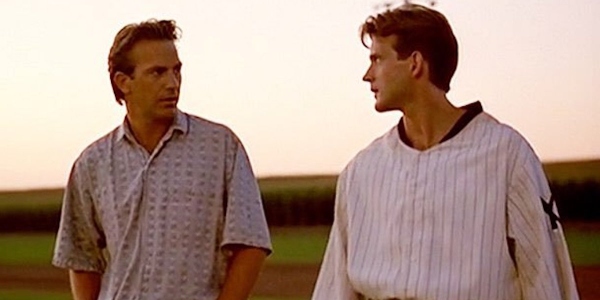 Field of Dreams, dir. Phil Alden Robinson (1989)
Stream in on: Amazon Prime
Ultimately, King Richard is about a dad communicating his love for his children via the language of sports, and there is literally no better film about this than Field of Dreams. You'll cry forever.  –OR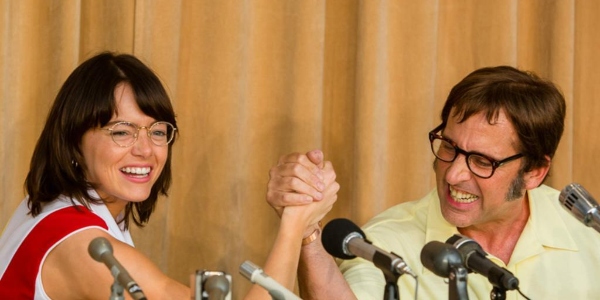 Battle of the Sexes, dir. Jonathan Dayton and Valerie Faris (2017)
Stream it on: Amazon Prime
I figure we should also recommend a tennis movie. There's Wimbledon with Kirsten Dunst and Paul Bettany, which is always a good time. Match Point, Pat and Mike, and to a (way) lesser extent, Strangers on a Train, The Royal Tenenbaums, and The Squid and the Whale. But if you want a movie about tennis and overcoming societal prejudices and adversities, check out 2017's Battle of the Sexes, about the media circus surrounding the 1973 match between World number one tennis player Billie Jean King (Emma Stone) and washed-up ex-champion Bobby Riggs (Steve Carrell). A nice movie about rooting for cool, barrier-breaking women.  –OR
*
FURTHER READING
Will Smith should've been our rom-com hero • 8 books that will make you love tennis • If you want to see who someone really is, get them on a tennis court • The rise of Arthur Ashe: tennis star, civil rights activist • When Andre Agassi made me a woman (and a writer) • How reading John McPhee's book on tennis helped me write about skateboarding.
---