Oscars Best Picture Spotlight: What to Read (and Watch) If You Liked Drive My Car
Lit Hub's Literary Countdown to the 94th Academy Awards
Based on Haruki Murakami's story of the same name (published in his 2014 collection, Men Without Women), Drive My Car tells the story of a forlorn director as he directs a multilingual production of Chekhov's Uncle Vanya in Hiroshima and grapples with the death of his wife. It's up for four Academy Awards—Best Picture, Directing (Ryusuke Hamaguchi), International Feature Film, and Adapted Screenplay (Ryusuke Hamaguchi and Takamasa Oe)—and is the first Japanese film ever to be nominated for Best Picture. Lauded by critics and audiences alike, Drive My Car is a strong contender for Best Picture—no complaints here. Streaming on HBO Max.
*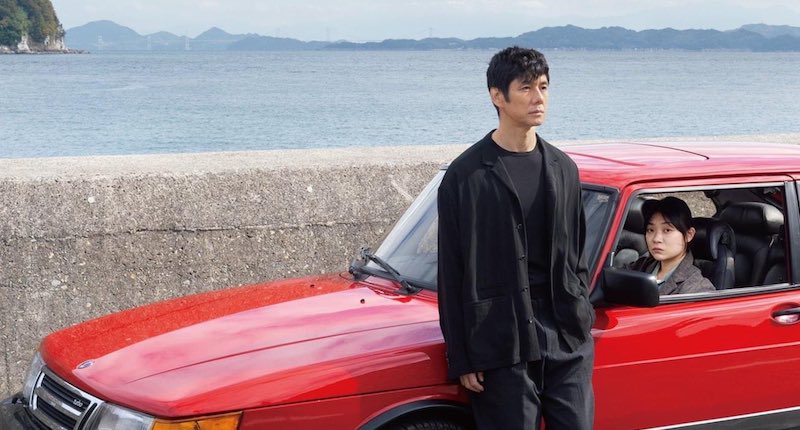 About halfway through Ryusuke Hamaguchi's three-hour film, someone asks Yūsuke Kafuku, an actor and theater director, why he didn't cast himself as the titular character in his production of Uncle Vanya. "Chekhov is terrifying," he replies. "When you say his lines, it drags out the real you."
Kafuku, played with unyielding stoicism by Hidetoshi Nishijima, has good reason to hide his real self. He's still grieving the loss of his young daughter, and his interlocutor in this scene is Kōji Takatsuki, a volatile young actor who had an affair with Kafuku's wife, Oto, shortly before her death. Takatsuki doesn't realize that Kafuku knows about the infidelity. What's more, Kafuku has cast him as Vanya—which the young hotshot is plainly unsuited for—in a multilingual stage production in Hiroshima. Is the cuckold tormenting his dead wife's lover? Using the play to interrogate something darker about his marriage?
If this sounds like melodrama, Hamaguchi has declared his love of the genre. But this isn't Douglas Sirk or Pedro Almodóvar. The plot machinations are subdued, stretched out—an acoustic cover of a pop earworm. For Hamaguchi, tone supersedes plot, and an actor's face always says more than a line of dialogue. (Keep reading)
*
IF YOU LIKE DRIVE MY CAR, TRY…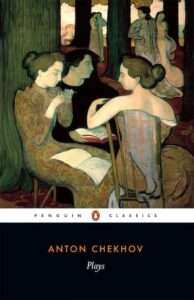 Anton Chekhov, Uncle Vanya
Drive My Car covers a lot of ground as a story about grief, intimacy, and connection, but it's also—in a really big way!—about Anton Chekhov's Uncle Vanya, as the story takes place over the course of a very unique production of the play, directed by protagonist Yūsuke Kafuku and performed by an incredible multilingual cast. The cast rehearses extensively; we see multiple scenes from their stage production of Uncle Vanya; Kafuku reflects, beautifully, on what performing Uncle Vanya over his long career has meant to him. I mean, it really made me want to re-read Uncle Vanya. So here I am, recommending that you do that, too. You will, unsurprisingly, find many of the same themes explored in Chekhov's masterpiece, which unfolds among a group of friends and family living on a 19th-century Russian estate, and is a landmark in theatrical (as well as storytelling) history.  –Corinne Segal, Senior Editor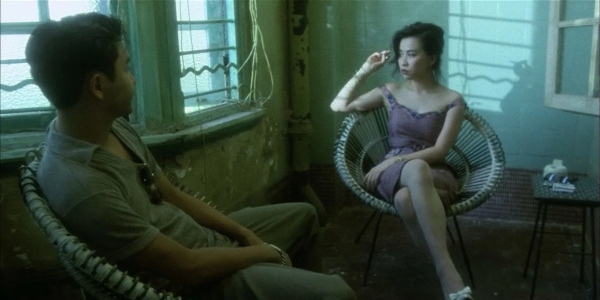 Days of Being Wild, dir. Wong Kar-wai (1990)
Fans of Drive My Car's thoughtful, measured approach to its larger themes might also want to see Days of Being Wild, which generally follows a man as he searches for his biological mother but also draws in the stories of other young adults in Hong Kong searching, in their own way, for connection and intimacy. The first film in what became known as Wong Kar-wai's Love Trilogy, the movie was a commercial failure when it came out, and even today, it's usually overshadowed by In the Mood for Love, the much more well-known entry in that trilogy (and an incredible film), but I love it: it's atmospheric, mysterious, and more thoroughly engrossing than most films I've seen, with cinematographer Christopher Doyle's stunning work also at the forefront.  –CS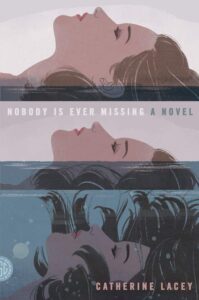 Catherine Lacey, Nobody Is Ever Missing
Drive My Car hooked onto this visceral fear I have about the way we can never really know another person. The people we love are, in some ways, the mysteries we will spend our whole lives trying to solve. If grasping at the human psyche is for you, might I recommend Nobody Is Ever Missing. It follows Elyria, who, one day, up and flees her life. She books a one-way ticket from New York to New Zealand, and she spends the book wandering. Meanwhile, her husband is trying desperately to understand what led to this unraveling. There is a moment in this book that I think about a lot. She's looking out onto the sea, and she's thinking about how everyone thinks it's so beautiful and peaceful, but there's all this carnage that we can't see happening just below the surface. And that's sort of what Catherine Lacey's novel is about: the way our perceptions of people—even people we think we know really well—are just the tip of the iceberg.  –Katie Yee, Book Marks Associate Editor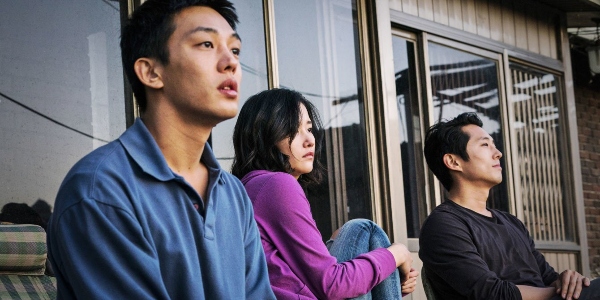 Burning, dir. Lee Chang-dong (2018)
Stream it on: Amazon Prime
Burning, which came out in 2018 and stars Oscar nominee Steven Yeun, is, like Drive My Car, a fascinating, elliptical film also adapted from a Haruki Murakami story. As my friend Katie noted above, Drive My Car is about the ultimate unknowability of other people, and so is Burning. It's about a young man who watches his friend's cat while the friend takes a trip to Africa. Upon her return, she introduces him to a strange man she met there, a man with a very strange hobby. One might call it… a thriller.  –Olivia Rutigliano, CrimeReads Assistant Editor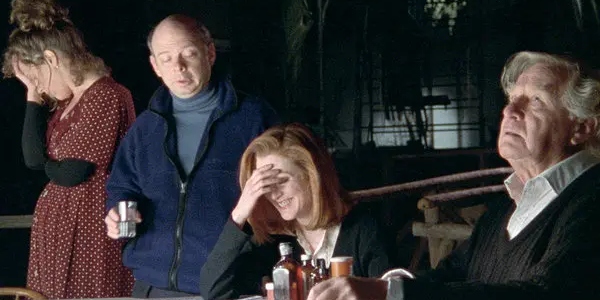 Vanya on 42nd Street, dir. Louis Malle (1994)
Stream it on: Amazon Prime

The original cinematic behind-the-scenes making of Uncle Vanya, Louis Malle's brilliant 1994 play-within-a-movie has one of the greatest credit sequences ever filmed: the camera moves through a soon-to-be-but-not-yet sanitized Times Square, lingering with increasing familiarity on a collection of actors making their way to a rehearsal of Chekhov's masterpiece. As the likes of Julianne Moore, Wallace Shawn, and André Gregory gather in a dilapidated old theater their amiable small talk very gradually begins to flow in the same direction… and then, with quiet grace, in what feels like a beautiful afterthought, the play begins. Basically a straight adaptation of its source material, Malle's Vanya employs its play-within-a-movie conceit to great effect, as the intimacy of our eavesdropping on the rehearsal transfers seamlessly to Chekhov's universal characters, trapped forever as they are in the high heat of long ago Russian summer.  –Jonny Diamond, Editor in Chief
*
FURTHER READING
"Potentially very difficult." Ryusuke Hamaguchi on adapting Haruki Murakami's Drive My Car • Here are Haruki Murakami's five favorite books • Inside the intricate translation process for a Murakami novel • Five Japanese authors share their favorite Murakami short stories • Here's a list of everything Haruki Murakami has ever compared to writing • How Chekhov cuts to the heart in Uncle Vanya • Writing advice from Haruki Murakami • Mieko Kawakami on the women characters of Haruki Murakami.
---