Lit Hub Staff Picks: Our Favorite Stories of the Month
The Best Writing at the Site This March
From essays to interviews, excerpts and reading lists, we publish around 150 features a month. And though we're proud of each week's offerings, we do have our personal favorites. Below are some of our favorite pieces of writing from the month at Lit Hub.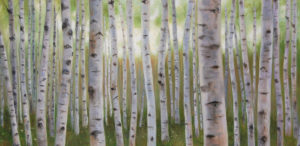 "Letter to an Emerging Indigenous Writer"
by Daniel Health Justice
Everyone should read this: all writers, all editors, all publishers, all people. It's of the moment and will feel urgent in a decade. We were honored to publish it.
–Jonny Diamond, Editor in Chief
*Honorable mention to Philip J. Metres incredible essay on the 15th anniversary of the Iraq War.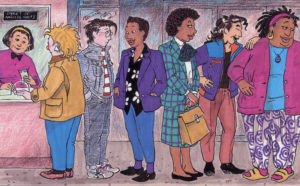 "On Finding a Hero in Alison Bechdel"
by Genevieve Hudson
As an art student reading Bitch magazine on a daily basis, I came to Alison Bechdel via the Bechdel Test. But it took me years to seek out the test's source: Dykes to Watch Out For. Genevieve Hudson frames Bechdel as a queer hero, and rightly so. With Dykes to Watch Out For, Bechdel said she wanted "to show that lesbians were humans… it's really hard to convey in this day and age just how… hated, despised, feared, mocked, ridiculed (lesbians were)." Hudson contextualizes Bechdel with other contemporary queer writers, including Eileen Myles, Dorothy Allison, and the punk band Le Tigre. This piece is an excellent introduction to the still-relevant political art and writing made by lesbians in the 1980s and 90s.
–Alicia Kroell, Editorial Fellow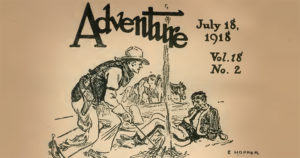 "The Unlikely Pulp Fiction Illustrations of Edward Hopper"
by Daniel Crown
Before I read Olivia Laing's The Lonely City, I considered myself a casual fan of Edward Hopper in the way that many people are, which is to say that I could recognize his sun-dappled exteriors or lonely office workers, and I enjoyed them. Where Laing's book illuminated a more personal side of the artist for me—his prickly capriciousness, his obsession with solitude, his early morning walks around a deserted New York—this piece by Daniel Crown revealed another aspect of Hopper's life that I'd known little about: the more sensational illustrations he created for various early 20th-century pulp magazines. While Hopper was eager to write off this era of his career as a kind of artistic lie undertaken for the sake of paying his bills, Crown and the historians he speaks with explain why these drawings are valuable as more than just curiosities.
–Jess Bergman, Features Editor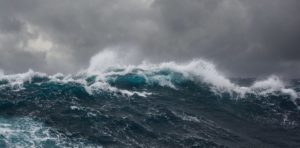 "The Transcendent Humanity of the Worst Cruise I Have Ever Taken"
by Ramona Ausubel
Ramona Ausubel's essay from early March recounts a miserable (and hysterical) 36-hour ferryboat ride across the Black Sea, where an entire boat full of seasick Ukrainians and Ausubel and her husband try not to die. There are some events that are so awful and bizarre that fiction won't do them justice, and thank god for that.
–Emily Firetog, Managing Editor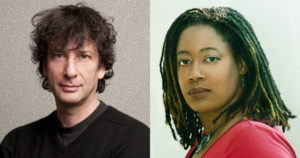 "On Writing the Comics—and Queer Characters—We Need"
Neil Gaiman and N.K. Jemisin in Conversation
For those of us interested in speculative fiction—literary or otherwise—the prospect of listening in on a conversation between N.K. Jemisin and Neil Gaiman is pretty exciting just as a starting point. (I am, in particular, a devoted Jemisin fan-girl.) But the conversation itself turns out to be as wonderful as you might have hoped, the topics ranging from comics as art, myth-making, the importance of cultural representation in their work (and how to hold onto it when the movie executives come calling), how it feels to listen to their own audiobooks, and what gives them hope.
–Emily Temple, Senior Editor
"Wilder Things: Modern Life Among the Foxes and Coyotes"
by Aminatta Forna
Wherever we live we share space with other living things, who are they and why are they here? This extraordinary essay crosses three zones and conjures three animals – the fox, the wolf, and deer –  which call it home, too, performing a kind of double consciousness with animals, one we'd be well served to use within our own species a lot more often, too.
–John Freeman, Executive Editor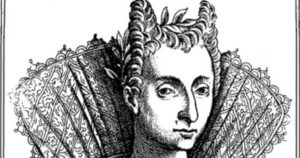 "On Moderata Fonte's Feminist Reimagining of 16th-Century Venice"
by Virginia Cox
I was incredibly pleased to discover that someone wrote the words "Do you really believe. . . that everything historians tell us about men—or about women—is actually true? You ought to consider the fact that these histories have been written by men, who never tell the truth except by accident…" in 1590! (Yes, men have always been awful and women have always known it!) So I was excited to run the introduction to a new translation of Moderata Fonte's The Merits of Women, a 16th-century text about female worth and friendship.
I'm also very excited about the three new columns we launched this month: Rosalie Knecht's Dear Book Therapist, Kristen Arnett's Tales of the Library, and, of course, Randon Rosenbohm's Writers of the Zodiac.
–Blair Beusman, Associate Editor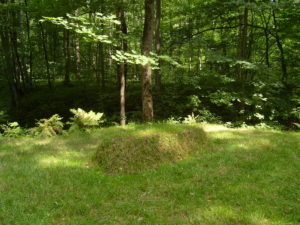 "How to Visit the Graves of 75 Famous Writers"
by Emily Temple
I like to think of myself as a casual tapophile, or "tombstone tourist," i.e. someone who enjoys visiting and spending time in cemeteries. This sounds macabre on first hearing, but I'm confident a lot of us are wired this way. I'm more about the general ambience of the bone orchard, but it's always interesting to seek out the individual plots of our dear departed icons. As our own Emily Temple writes in this excellent whistle-stop tour of 75 famous authors' graves, "It's nice to visit the grave of a favorite departed writer. Graveyards, in general, are peaceful places—good for writing, and for thinking about writing—and of course there is a long history of people making pilgrimages to the last resting places of those they loved, either in person or on paper."
–Dan Sheehan, Book Marks Editor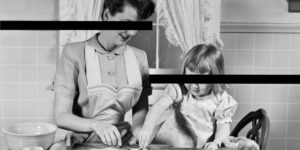 "Motherhood Does Not Kill Creativity"
by Natasha Bell
Horror fiction is sometimes described as a repository for damaged women, a place to glory in women's dysfunction, including complex attitudes towards parenting. I'd argue that mystery fiction fulfills the same role, in that ever-renamed genre of domestic suspense/romantic gothic/psychological suspense/gothic suspense/marriage thriller/grip lit/etc, hence my love for this essay on artists, "art monsters," domestic suspense and motherhood. With grace, nuance and a slow-burning righteous fury, Natasha Bell explores the double standards that lead to praise when women seriously question their attitude toward motherhood in fiction, especially genre fiction, yet turn to condemnations when women wrestle with complex questions of motherhood and creativity in memoir and other nonfiction.
–Molly Odintz, Associate CrimeReads Editor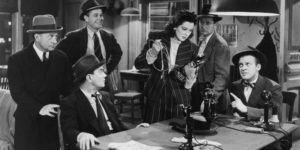 "A World of Cop Reporters"
by Sebastian Rotella
I'm a sucker for stories about hard-nosed journalists of any stripe, but especially when they're about scribes on the crime beat. In this story, Sebastian Rotella, a veteran international reporter now with ProPublica, recalls the many larger than life cop reporters he's known, starting with his earliest days as a copy clerk at the Chicago Sun-Times, where the reporters were straight out of His Girl Friday. Going city-by-city, from Chicago to Tijuana to Buenos Aires to Paris, Rotella paints a vivid portrait of the many press corps and cultures he's passed through. In particular, the snapshots of brave reporters who stood up to drug lords and corrupt politicians, and who paid the ultimate price, have stayed with me. This is a story for anyone who's ever believed in the power and necessity of a free, robust press.
–Dwyer Murphy, CrimeReads Senior Editor
---