Here's Your 2021 Literary Film and TV Preview
Something to Watch While You Wait for the Vaccine?
Like everything else, the film and television slate is a little up in the air this year. After all, why commit to a premiere date until you know with some degree of certainty whether movie theaters/democracy/the country/humanity itself will still exist by then? (I kid . . . sorta.) Practically, that means there's an abnormal number of scant details and "TBDs" on this year's list, and plenty of productions that were originally scheduled for 2020 and pushed back, perhaps not for the last time. All of this is subject to change. So the universe keeps reminding us. But hey, a girl can hope. In that spirit, here are the literary adaptations (and other literature-adjacent productions) I'm most looking forward to this year.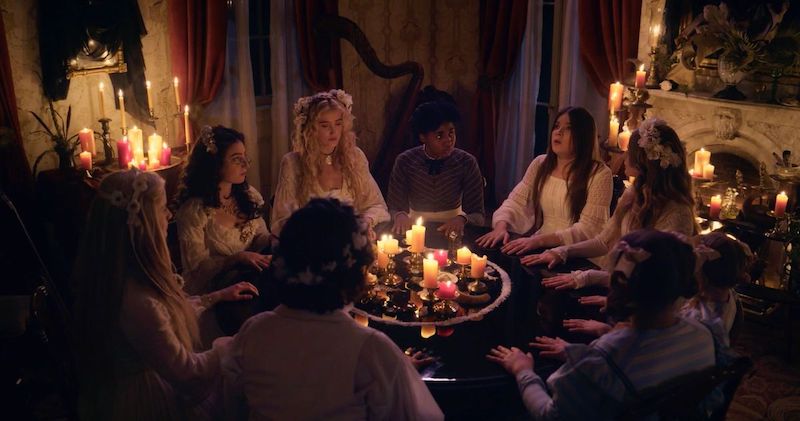 Dickinson, season two (Apple TV+, January 8)
Based on: the life of Emily Dickinson . . . but very, very loosely.
Starring: Haille Steinfeld, Toby Huss, Anna Baryshnikov, Ella Hunt, Adrian Enscoe, Jane Krakowski
I watched the first season of this only recently, and by the end of the first episode I wasn't entirely sure whether I liked it—but by the end of the second episode I was all in. Irreverent, witty, and weird as hell, so far this show is a fitting ode to Emily Dickinson, and I hope the second season will be just as good.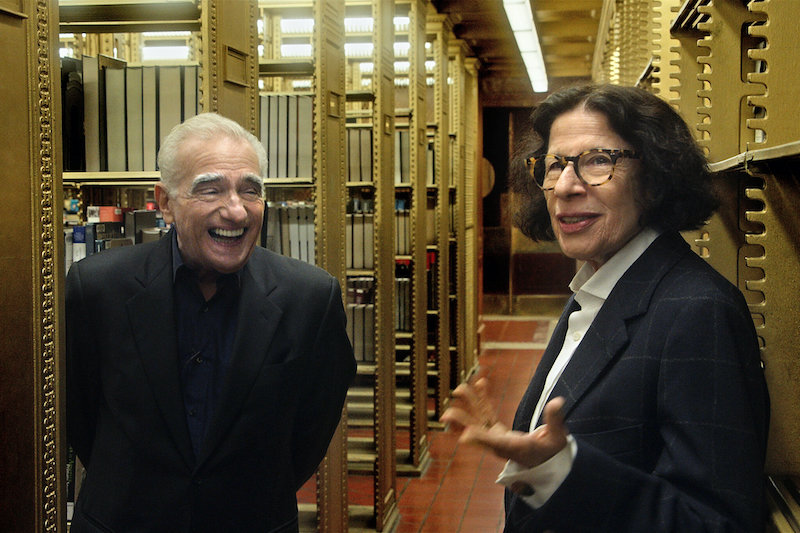 Pretend It's a City (Netflix, January 8)
Based on: the mind of Fran Lebowitz
Starring: Fran Leibowitz, Martin Scorsese
Look, she may not have published a book in a few decades, but anything Lebowitz does is still literary in my book—and pretty much everyone I know who loves to read also loves to hear her talk at length about whatever she pleases. So here you go.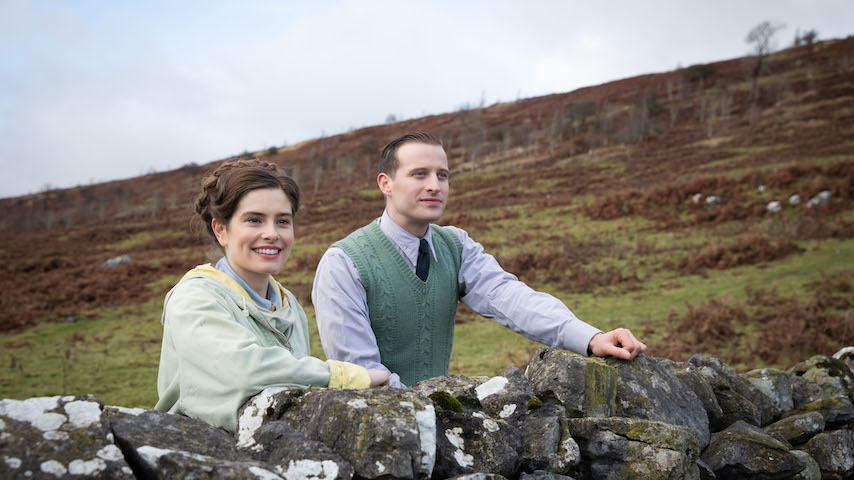 All Creatures Great and Small (PBS Masterpiece, January 10)
Based on: If Only They Could Talk (1970) and its sequels, by James Herriot
Starring: Nicholas Ralph, Samuel West, Anna Madeley
The latest adaptation of the autobiographical novels books of Yorkshire veterinarian James Herriot (pen name of Alf Wright) comes just at the right time: we need some Nice, Cozy Television. And we can always trust PBS Masterpiece to bring us just that.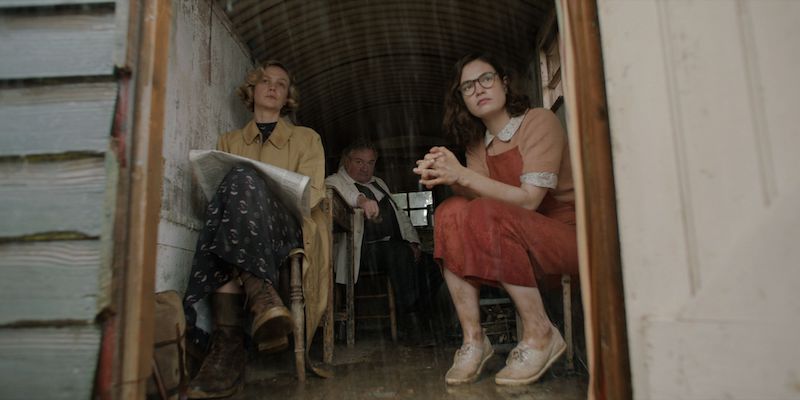 The Dig (limited release, January 15, Netflix, January 29)
Based on: The Dig (2007) by John Preston
Starring: Carey Mulligan, Ralph Fiennes, Lily James
For all your historical-romantic-drama and sexy-archeologist-Ralph-Fiennes needs comes this adaptation based on Preston's fictionalization of the 1939 excavation at Sutton Hoo, where an undisturbed Anglo-Saxon ship was found in an early medieval cemetery.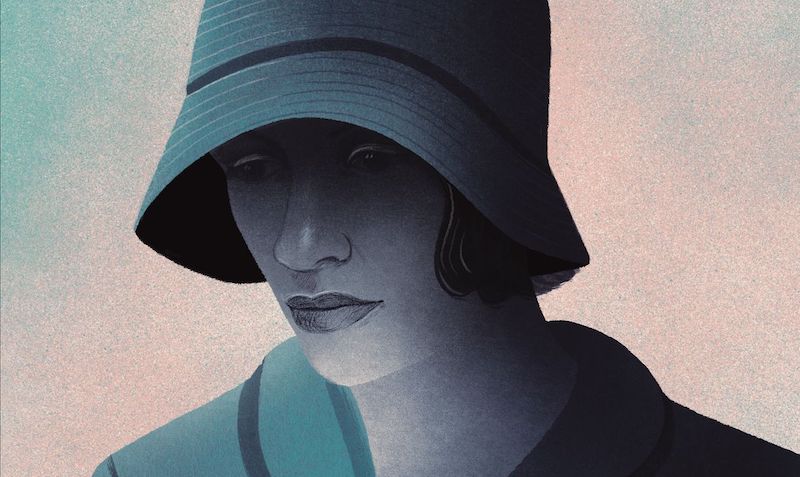 Passing (World Premiere January 30, Distribution TBD)
Based on: Passing (1929) by Nella Larsen
Starring: Tessa Thompson, Ruth Negga, André Holland, Alexander Skarsgård, Bill Camp
This is one of the most exciting adaptations of the year—the literary pedigree! the cast!—but while it is set to premiere at Sundance at the end of this month, there's no information yet on when the rest of us will be able to see it. All I know is that it was shot in black and white, it is Rebecca Hall's directorial debut, and I have the highest hopes.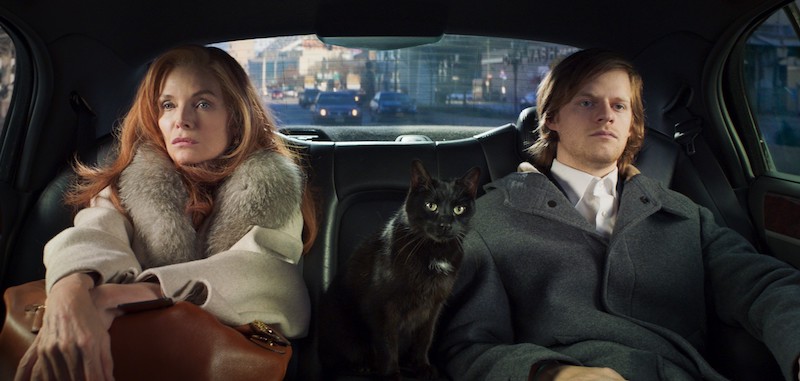 French Exit (Sony Pictures Classics, February 12)
Based on: French Exit (2018) by Patrick DeWitt
Starring: Michelle Pfeiffer, Lucas Hedges, Valerie Mahaffey, Susan Coyne, Imogen Poots
I have it on good authority that this is going to be a winner. As our critic wrote, "Like its characters, continuing to live not only in their own pasts as New York socialites but also in a bygone era (Malcolm, for instance, wears the uniform of a 19th-century poet-dandy), French Exit is an anachronism: a quirky, sophisticated fable about family of the sort that the American cinema would occasionally let loose in and around the 90s. . . . Fans of Patrick deWitt's novel, published by Ecco in 2018, will be pleased with this sly film version, which only slightly tones down the macabre notes of the original and translates its deadpan of ellipses into a surprising dance."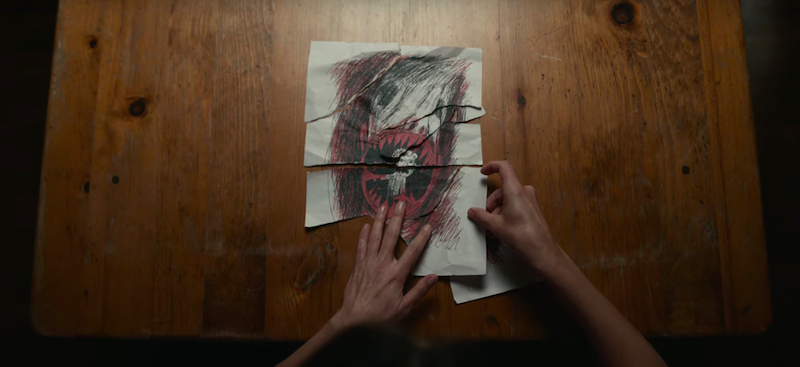 Antlers (Searchlight Pictures, February 19)
Based on: "The Quiet Boy" by Nick Antosca (2019)
Starring: Keri Russell, Jesse Plemons, Jeremy T. Thomas, Graham Greene, Rory Cochrane
Guillermo del Toro's next supernatural horror project—first expected in 2020—is based on a short story by screenwriter and novelist Nick Antosca. Scott Cooper directs, and you can read the original story at Guernica.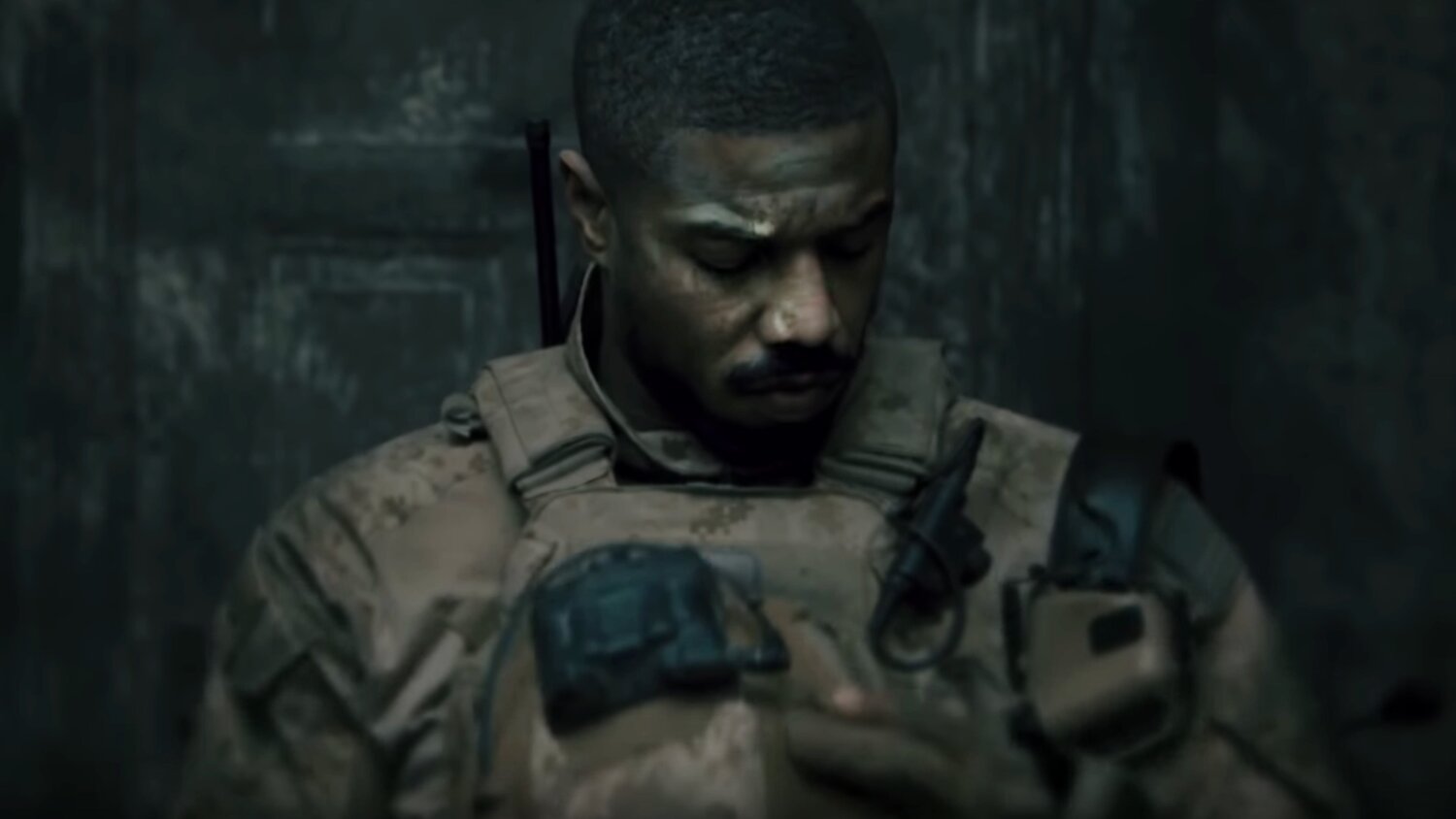 Without Remorse (Amazon, February 26)
Based on: Without Remorse (1993) by Tom Clancy
Starring: Michael B. Jordan, Jamie Bell, Jodie Turner-Smith, Luke Mitchell, Jack Kesy, Brett Gelman, Colman Domingo
Michael B. Jordan is the thinking person's action hero—also, he's Wallace—and I like him enough to give Tom Clancy another shot. This is another one we were expecting last year, which was pushed (and pivoted to streaming as opposed to theatrical release) for obvious reasons.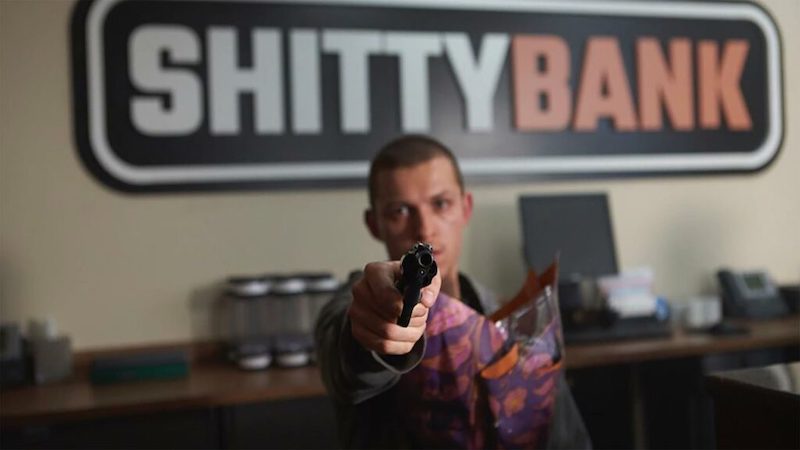 Cherry (theatrical release, February 26, Apple TV+, March 12)
Based on: Cherry (2018) by Nico Walker
Starring: Tom Holland, Ciara Bravo
One of the best books (and book covers) of 2018, an autobiographical novel which Walker wrote on a typewriter while in federal prison for bank robbery, is finally coming to our screens, both big and small, courtesy the Russo brothers.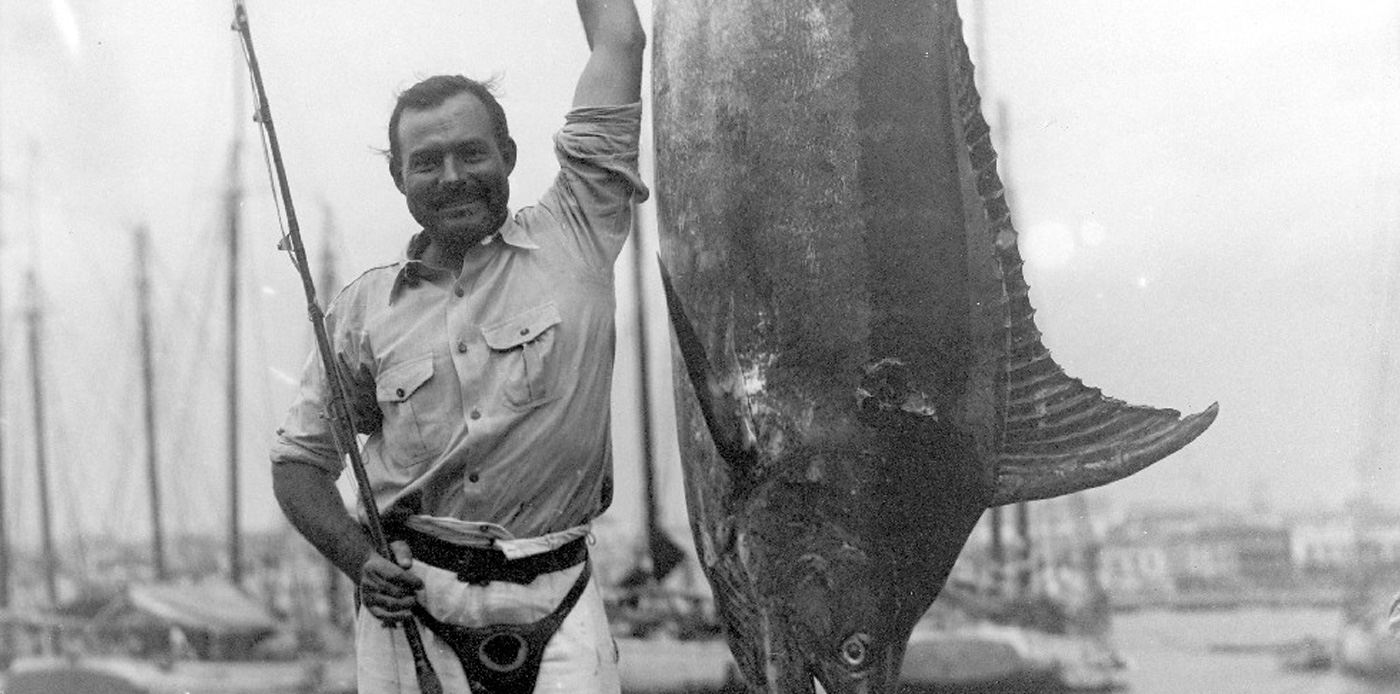 Hemingway (PBS, April 5)
Based on: the life of Ernest Hemingway
Starring: Papa, presumably
Ken Burns—the great documentary chronicler of things your dad is interested in—does Hemingway. Again, Burns directed and produced the three-part, six-hour documentary with Lynn Novick; they promise that "we will see beyond the façade of the public man, becoming intimately familiar with this brilliant, ambitious, charismatic, and egocentric genius."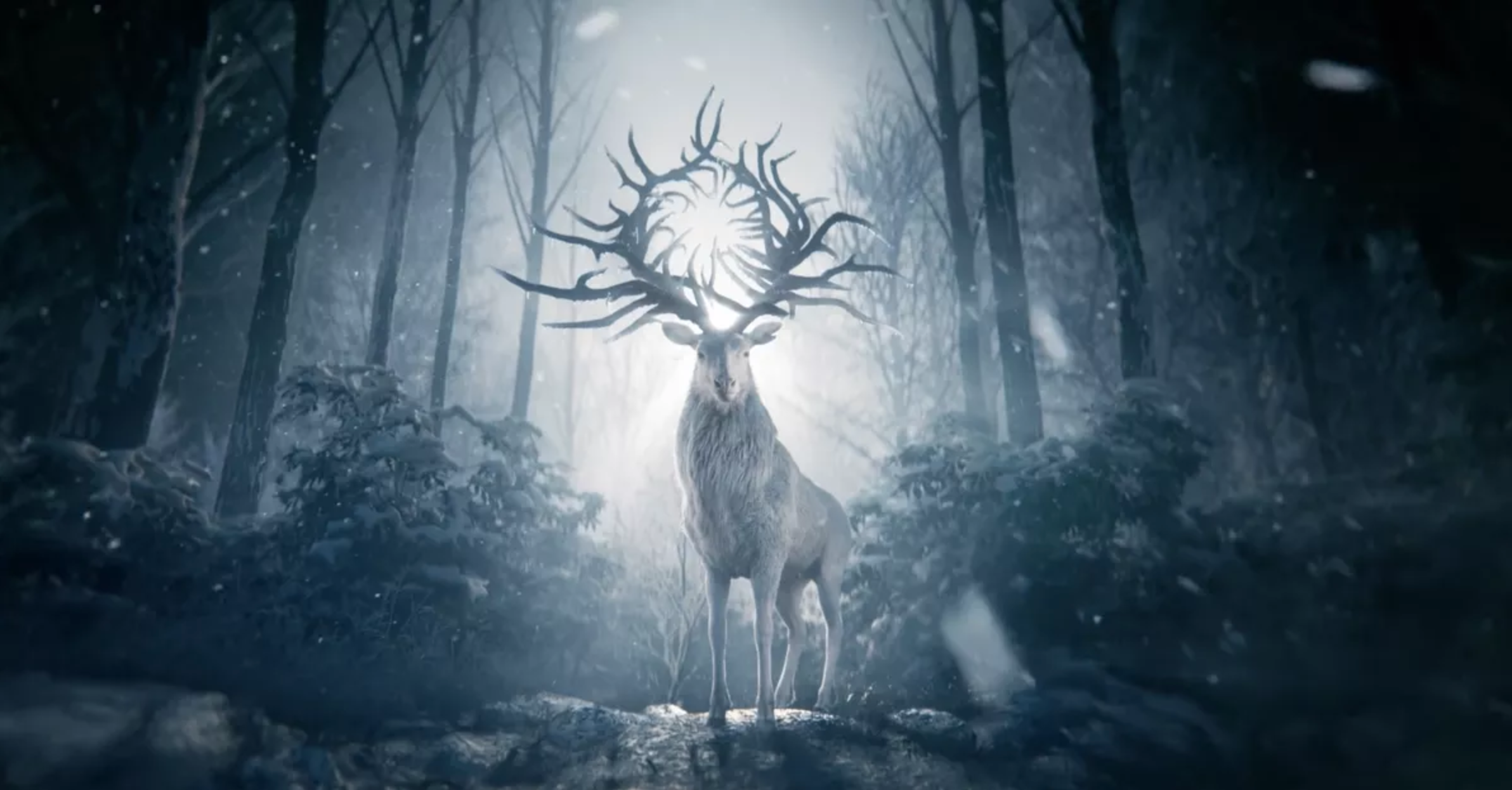 Shadow and Bone (Netflix, April)
Based on: The Grisha trilogy and the Six of Crows duology, by Leigh Bardugo
Starring: Jessie Mei Li, Ben Barnes, Freddy Carter, Amita Suman, Kit Young, Archie Renaux
This adaptation is taking a big bite, adapting not only Bardugo's YA trilogy that begins with Shadow and Bone, but also the related-but-separate Six of Crows, and rolling them all into one big story. "The books are all set chronologically, so we technically don't get to events in the Six of Crows books until after the Shadow and Bone books have ended," said showrunner Eric Heisserer in a statement. "So what Leigh and I had to do was essentially invent prequel stories for the key Six of Crows characters this season—Kaz, Inej, and Jesper—to fit alongside what is happening in the Shadow and Bone storyline. That's been the heavy lifting." Damn. Hopefully it works!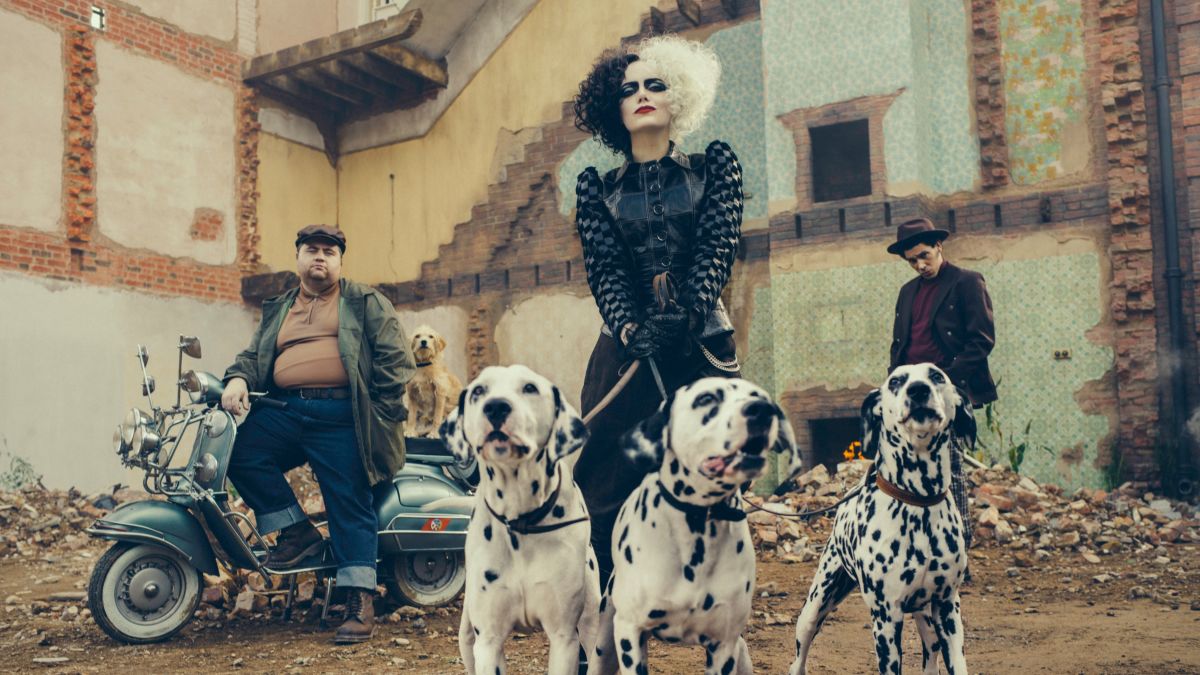 Cruella (May 28)
Based on: The Hundred and One Dalmatians (1956) by Dodie Smith, and One Hundred and One Dalmatians (1961) by Walt Disney
Starring: Emma Stone, Emma Thompson, Joel Fry, Paul Walter Hauser, Mark Strong
Look, Cruella de Vil may at this point be only technically a literary character, but she certainly figured into my childhood, and I think Emma Stone is going to crush it. Camp is back, baby.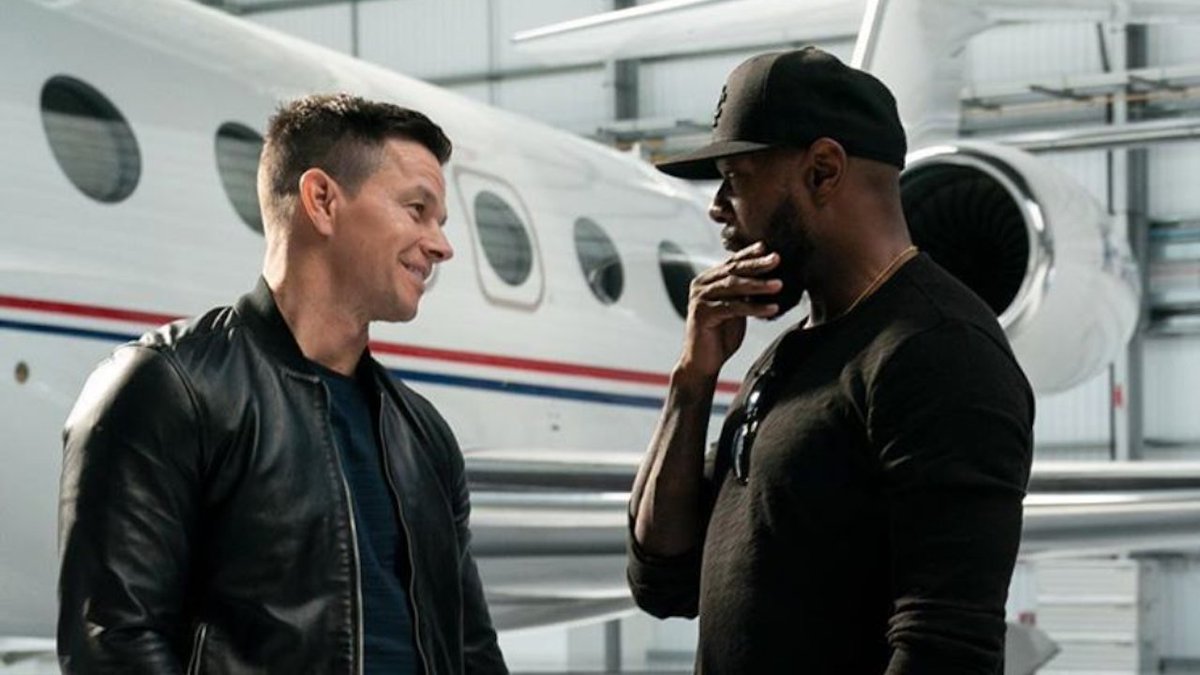 Infinite (Paramount Pictures, May 28)
Based on: The Reincarnationist Papers (2009) by D. Eric Maikranz
Starring: Mark Wahlberg, Dylan O'Brien, Chiwetel Ejiofor, Sophie Cookson, Jason Mantzoukas, Toby Jones
I have the feeling that by May, a little Mark Wahlberg in a deliciously preposterous SF thriller—concerning the Cognomina, "a secret society of people who possess total recall of their past lives"—will be just what we need. For some perspective, you know?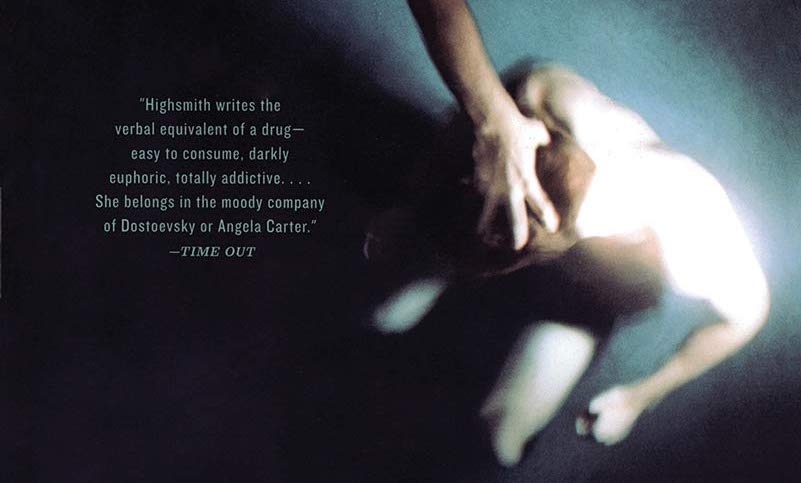 Deep Water (20th Century Studios, August 13)
Based on: Deep Water (1957) by Patricia Highsmith
Starring: Ben Affleck, Ana de Armas
This is the project that brought these two crazy kids together, which is neither here nor there. But it's an adaptation of a Highsmith novel, albeit a lesser one, which means I'm going to at least give it a chance, no matter how many depressing pictures of Ben Affleck I've seen lately. Ana de Armas doesn't hurt either.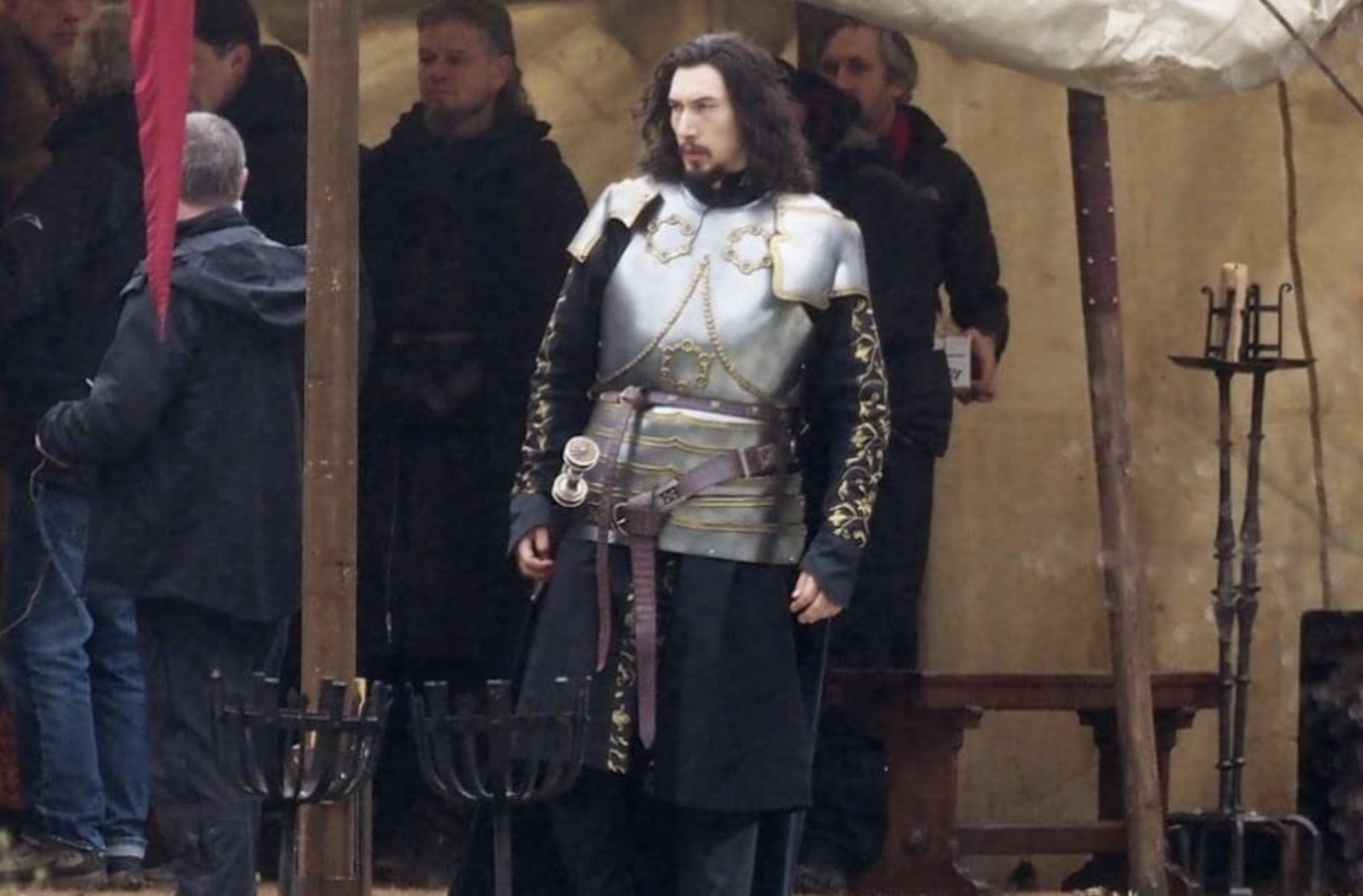 The Last Duel (20th Century Studios, October 15)
Based on: The Last Duel: A True Story of Trial by Combat in Medieval France (2004) by Eric Jager
Starring: Matt Damon, Adam Driver, Jodie Comer, Ben Affleck
Look, a nonfiction book about a 1386 rape accusation settled by a trial-by-combat isn't an . . . obvious choice for a big budget film adaptation directed by Ridley Scott, but like, I'll take it. Here's what I've learned: Matt Damon and Adam Driver will be fighting, presumably not with lightsabers. Matt Damon's haircut will be so bad. Ben Affleck will be King Charles VI, and blond. Plus, the screenplay was written by Ben Affleck, Matt Damon, and Nicole Holofcener, which makes me feel nice. It's like the 90s again, you guys! Only better, because Adam Driver and Jodie Comer are there.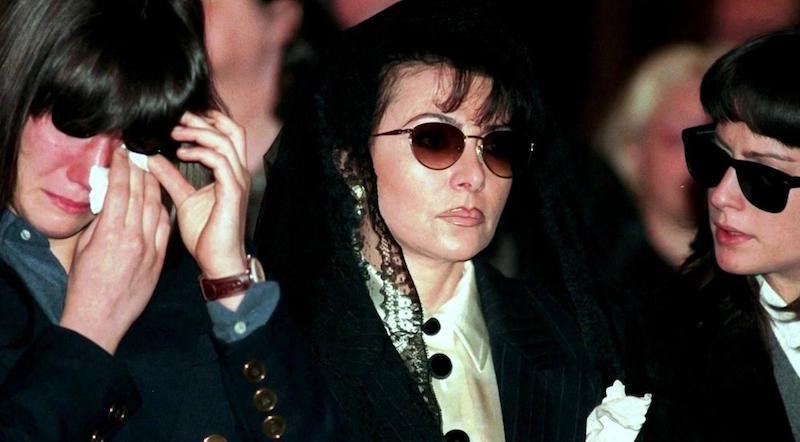 Gucci (MGM, November 24)
Based on: The House of Gucci: A Sensational Story of Murder, Madness, Glamour, and Greed (2000) by Sara Gay Forden
Starring: Lady Gaga, Jeremy Irons, Adam Driver, Jared Leto, Al Pacino, Jack Huston, Reeve Carney
In 1995, Maurizio Gucci, grandson of the founder of the Gucci fashion house (that would be Guccio Gucci), was murdered by a hitman. In 1998, his ex-wife Patrizia Reggiani was convicted of hiring the killer. This adaptation of Forden's account of the whole business has Ridley Scott directing a top notch cast, including Lady Gaga as Patrizia, Driver as Maurizio, and Irons as Maurizio's father, Rodolfo. Bring out the baubles.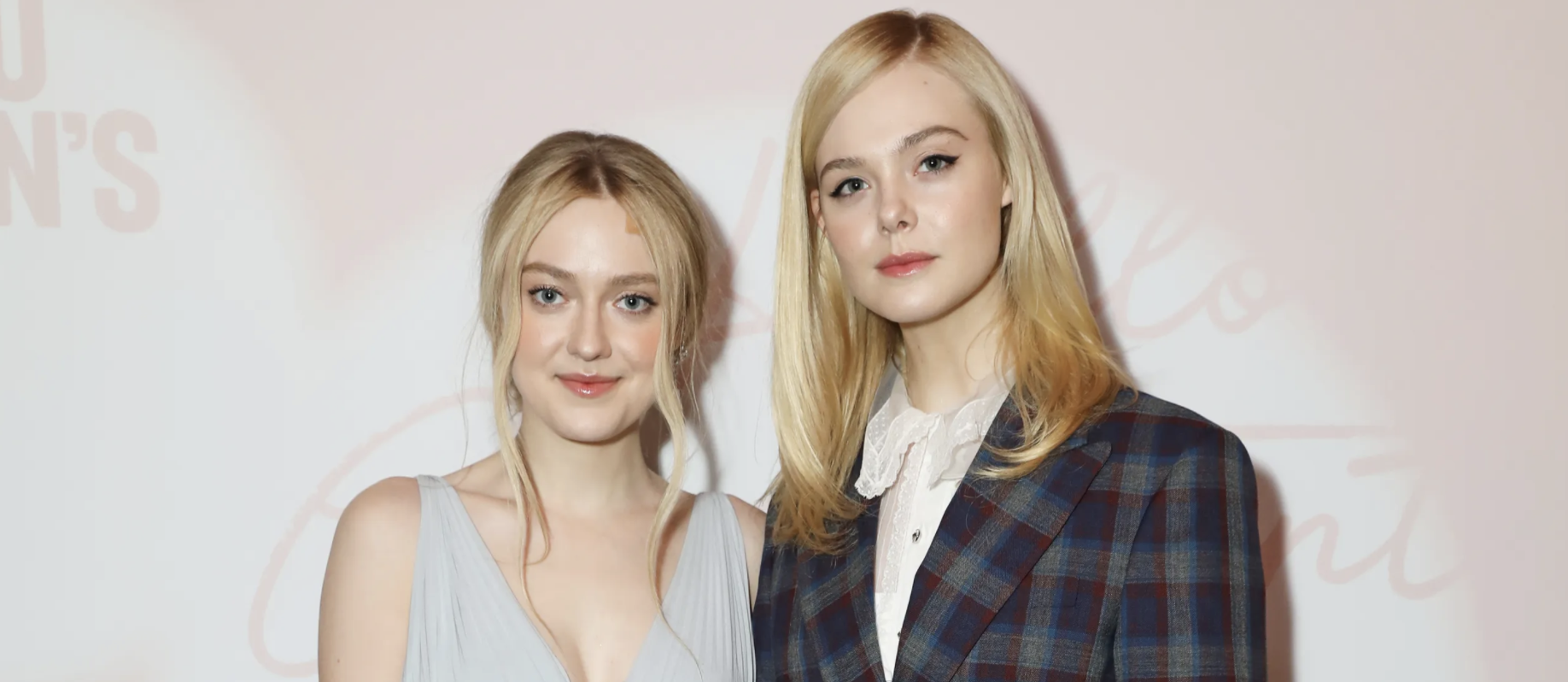 The Nightingale (Sony Pictures, December 22)
Based on: The Nightingale (2015) by Kristin Hannah
Starring: Dakota Fanning and Elle Fanning
This is actually the second Kristin Hannah adaptation scheduled to be released this year (Firefly Lane, starring Katherine Heigl and Sarah Chalke, premieres on Netflix in February) but it's the more interesting one: Actual sisters Dakota Fanning and Elle Fanning (to whom I am devoted after The Great) are slated to play fictional sisters resisting the Germans in France during WWII. The book was a huge bestseller; this should at the very least be a major spectacle.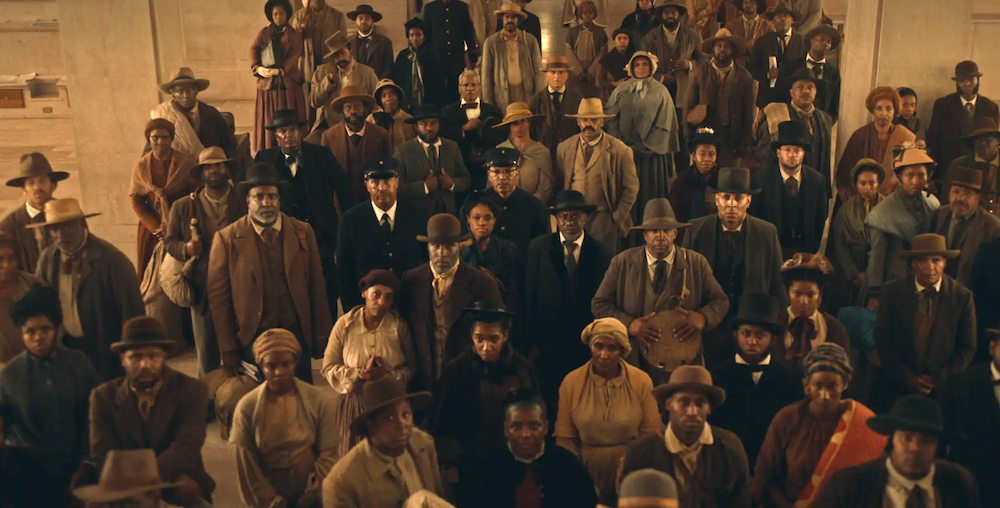 The Underground Railroad (Amazon Prime, TBD)
Based on: The Underground Railroad (2017) by Colson Whitehead
Starring: Thuso Mbedu, Chase W. Dillon, Aaron Pierre, Joel Edgerton, Damon Herriman, William Jackson Harper
Barry Jenkins didn't take any of our casting requests, but he did get close with Herriman. Plus, surprising no one, this looks . . . extremely good. Hopefully it will actually come out this year (we know production has wrapped), but no concrete details yet.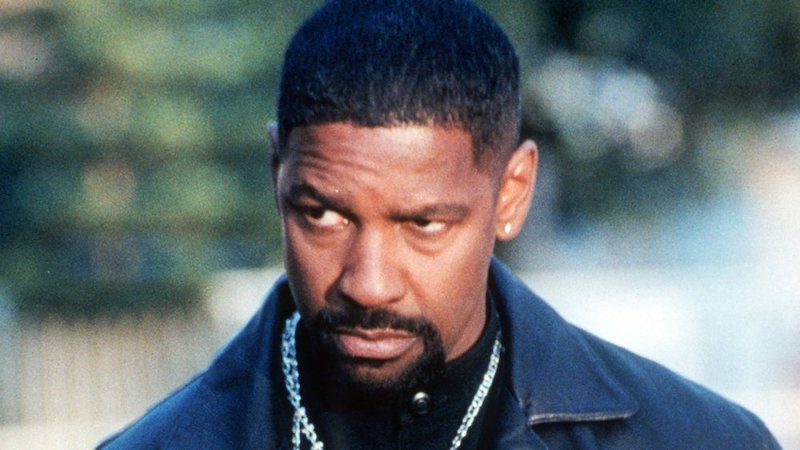 The Tragedy of Macbeth (A24, TBD)
Based on: The Tragedy of Macbeth (1623) by William Shakespeare
Starring: Denzel Washington, Frances McDormand, Brendan Gleeson, Corey Hawkins, Sean Patrick Thomas
Excuse me. Denzel Washington as Macbeth? Frances McDormand as Lady Macbeth? Brendan Gleeson as King Duncan? Give this to me right now. What does it mean that this is a solo Cohen (Joel) production? I don't know and I don't care. Give it. Hasn't this year been hard enough already? Please give it.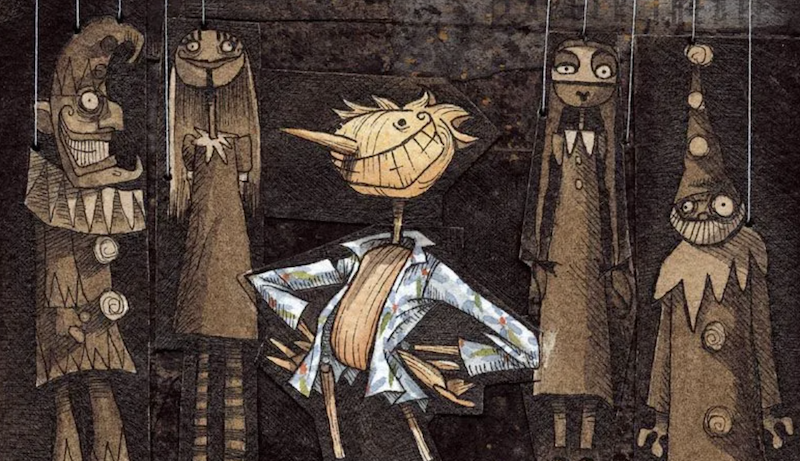 Pinocchio (TBD)
Based on: The Adventures of Pinocchio (1883) by Carlo Collodi
Starring: Gregory Mann, Ewan McGregor, David Bradley, Ron Perlman, Tilda Swinton, Christoph Waltz, Cate Blanchett, Tim Blake Nelson, Finn Wolfhard, Burn Gorman, John Turturro
Of course Guillermo del Toro's first animated feature is a stop-motion musical adaptation of Pinocchio. With art based on Gris Grimly's 2002 vision, it promises to be very dark indeed. Which isn't even to mention that voice cast—McGregor, of course, is the cricket.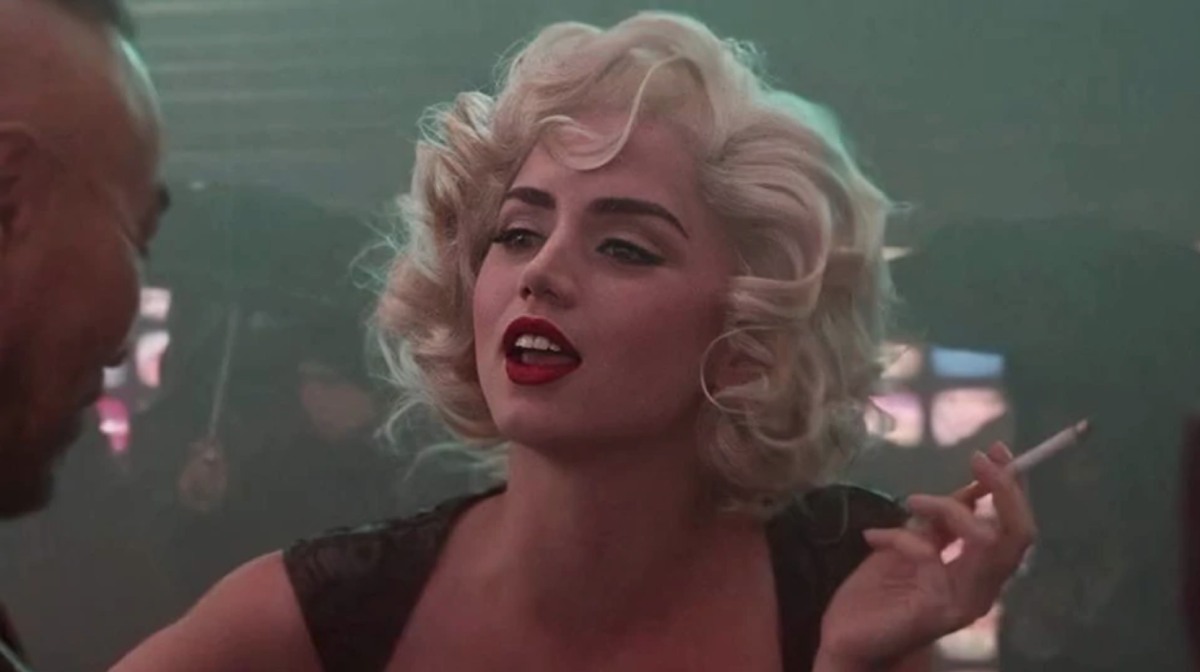 Blonde (Netflix, TBD)
Based on: Blonde (2000) by Joyce Carol Oates
Starring: Ana de Armas, Adrien Brody, Bobby Cannavale, Julianne Nicholson
We'll probably never stop being fascinated by Marilyn Monroe. This take on her life—and of course, her marriages to The Playwright (Brody as Arthur Miller) and The Ex-Athlete (Cannavale as Joe DiMaggio) is based on Joyce Carol Oates' historical novel, which was a finalist for both the Pulitzer Prize and the National Book Award. On Twitter, Oates wrote "I have seen the rough cut of Andrew Dominick's adaptation & it is startling, brilliant, very disturbing & [perhaps most surprisingly] an utterly 'feminist' interpretation… not sure that any male director has ever achieved anything [like] this." Whatever you think of any of it, you have to admit that Ana de Armas looks the part.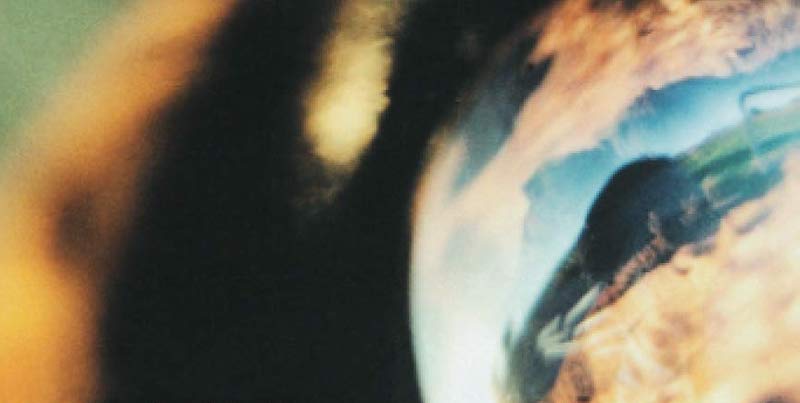 The Power of the Dog (Netflix, TBD)
Based on: The Power of the Dog (1967) by Thomas Savage
Starring: Benedict Cumberbatch, Kirsten Dunst, Jesse Plemons
This was written and directed by Jane Campion, which would be reason enough to pay attention, even if it didn't have three of my favorite weird people starring. The novel it's based on is a domestic Western set in 1920s Montana, written by Thomas Savage—maybe this film will bring him the recognition he deserves.
True Things (TBD)
Based on: True Things About Me (2010) by Deborah Kay Davies
Starring: Ruth Wilson, Tom Burke
A psychological drama about a chance romantic encounter that becomes an obsession, or "an intoxicating car crash," as director Harry Wootliff put it. The UK production wrapped in October, so there's a fair chance we'll see this one before the year is out.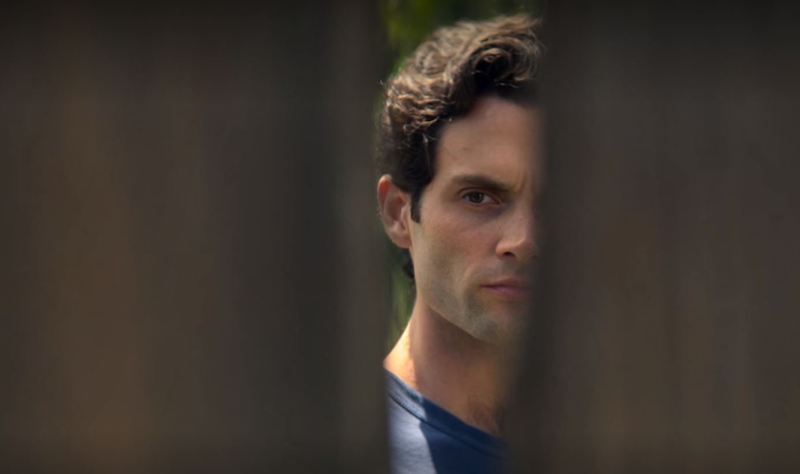 You, season three (Netflix, TBD)
Based on: You Love Me (2020) by Caroline Kepnes
Starring: Penn Badgley, Victoria Pedretti
According to Netflix, we are going to get to see the next season of our favorite terrible amazing show this year. No telling when, exactly, but we do know that the book it's based on will be hitting stands on April 6. Pick your poison.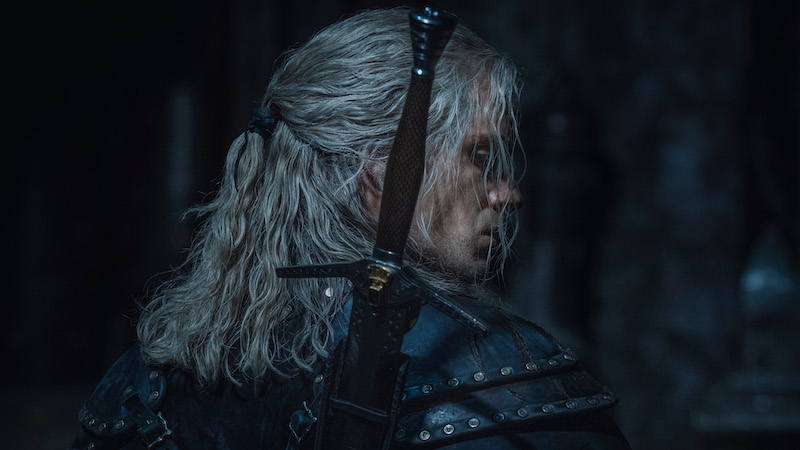 The Witcher, season two (Netflix, TBD)
Based on: The Witcher series (1993-2013) by Andrzej Sapowski
Starring: Henry Cavill, Freya Allan, Anya Chalotra
Hey, Henry. That's a nice sword you got there. Where's your other one? (…because Witchers carry two swords, a silver one for fighting monsters and a steel one for fighting humans, why, what did you think I was talking about?)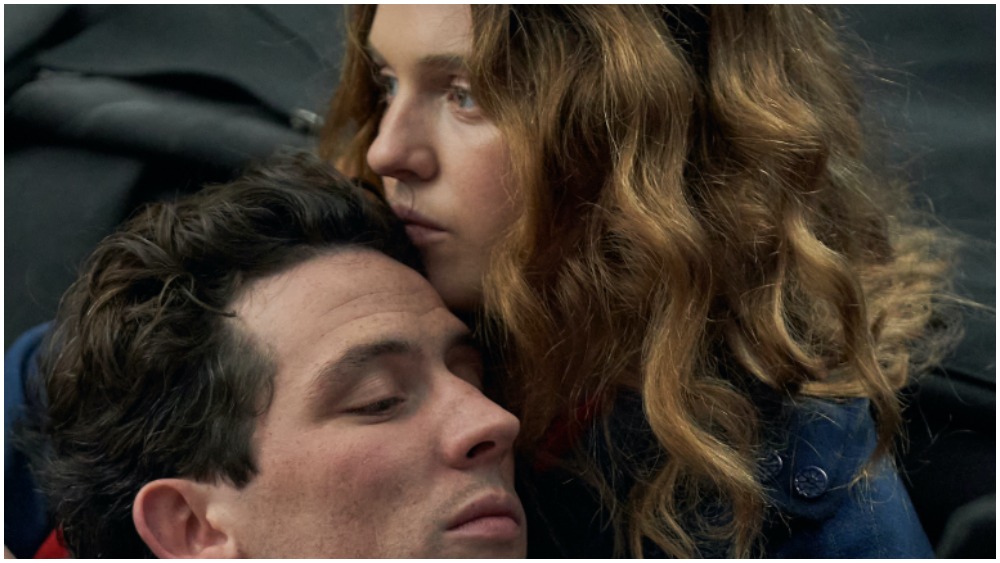 Mothering Sunday (Lionsgate/Sony Pictures Classics, TBD)
Based on: Mothering Sunday (2016) by Graham Swift
Starring: Odessa Young, John O'Connor, Oliva Colman, Colin Firth, Sope Dirisu
Olivia Colman is worth a ticket to anything, but Olivia Colman and Colin Firth? It's unfair to other movies, really.

Dopesick (Hulu, TBD)
Based on: Dopesick: Dealers, Doctors and the Drug Company that Addicted America (2018) by Beth Macy
Starring: Michael Keaton, Peter Sarsgaard, Kaitlyn Denver, Will Poulter, John Hoogenakker, Rosario Dawson
Danny Strong has given Macy's groundbreaking account of the American opioid epidemic the miniseries treatment. I have a feeling this one will be hard to watch, but I'll be watching it anyway.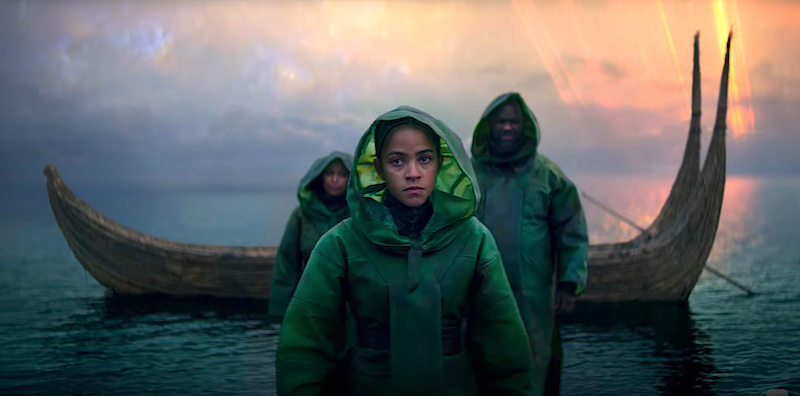 Foundation (Apple TV+, TBD)
Based on: the Foundation series (1942-1993) by Isaac Asimov
Starring: Jared Harris, Lee Pace, Lou Llobell, Leah Harvey, Laura Birn
It feels like we've been waiting for this one forever. But this adaptation has been inching forward in recent years, and despite a seven month Covid-related filming hiatus, it looks like it just might actually come out this year. I wouldn't bet the farm on it though. Just in case.
And a few other exciting adaptations that we may or may not see this year:
The Shining Girls (Apple TV); Daisy Jones & the Six (Amazon Video); The Hitchhiker's Guide to the Galaxy (Hulu); Anatomy of a Scandal (Netflix); Conversations with Friends (Hulu); The Lord of the Rings (Amazon Video); Nine Perfect Strangers (Hulu); Station Eleven (HBO Max); The Wheel of Time (Amazon Video)
---