Well, you may not have asked for this, but I've gone and done it anyway. But with good reason. Taylor Swift has long been hailed for her lyricism and storytelling. And especially since the release of her two surprise 2020 albums (folklore and evermore), the internet has bloomed with the Taylor Swift/literary world crossover content: it's not hard to find literary and rhetorical analyses of her songs,  literature modules based on her work, and a general slew of English teachers on Youtube reacting and responding to her writing. But what if you're a literary vet and a Taylor Swift newbie? You need a little initiation, in the form of this list of Swift album recommendations, tailored to your favorite authors. You're welcome.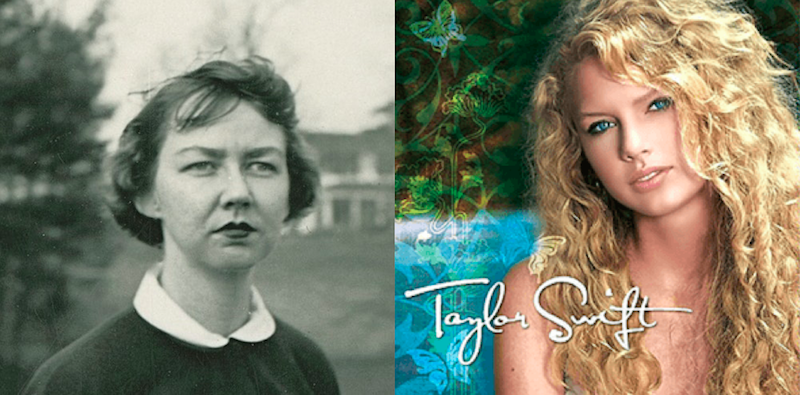 Flannery O'Connor → Taylor Swift
O'Connor grew up in Georgia; Swift begins the track on her eponymous debut with "He said the way my blue eyes shined/ Put those Georgia stars to shame that night." Need I say more? It's the ubiquitous, ever-pulsing placeness of the South that bridges them together. The landscapes, the middle class-ness, the preoccupation with God—it's "Christ-haunted" as O'Connor would say. 

Angela Carter → Fearless
Carter is renowned for her magical realism, her play with and bending of the fairytale form. Fearless is fascinated with the idea of fairytales, of fantasy and magic; it  grapples with these ideas as they interface with the heartbreak and let-down of youth. If you love entering a familiar form, a familiar idea, and following the writer as they make their twists and turns with it, then this is the album for you.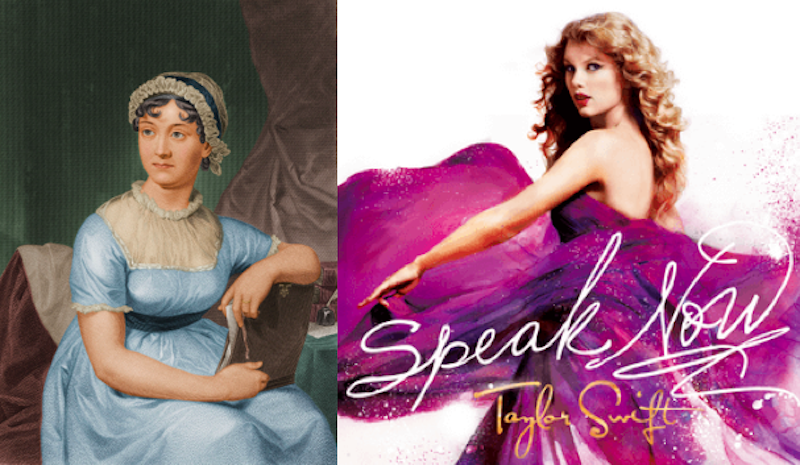 Jane Austen → Speak Now
I see Speak Now as the big sister of Fearless—cheekier, funnier, but still enamored with the idea of the fairytale and romance and magic. Like Austen's romantic leads and poignant sarcastic commentary on the structures and patterns of romance (both the internal/personal and external/social and cultural), Speak Now pokes fun at everything from ostentatious weddings (the title track) to the breakdown of a fickle relationship ("The Story of Us").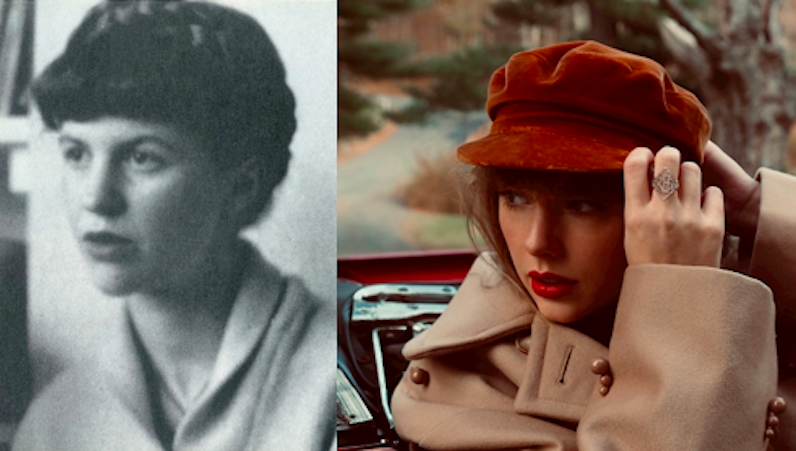 Sylvia Plath → Red
Arguably (argument put forth by me) one of Swift's most emotionally- and lyrically-searing records, and one robbed of Album of the Year at the Grammys in 2013. So of course—of course—if you're a Plath aficionado, this is the album for you. Themes most associated with Plath—loneliness, isolation, painful heartbreak, the true colors of grandeur and glamour—all show up in this album. And they show up with the same detailed attention to sense and image you find in Plath's work.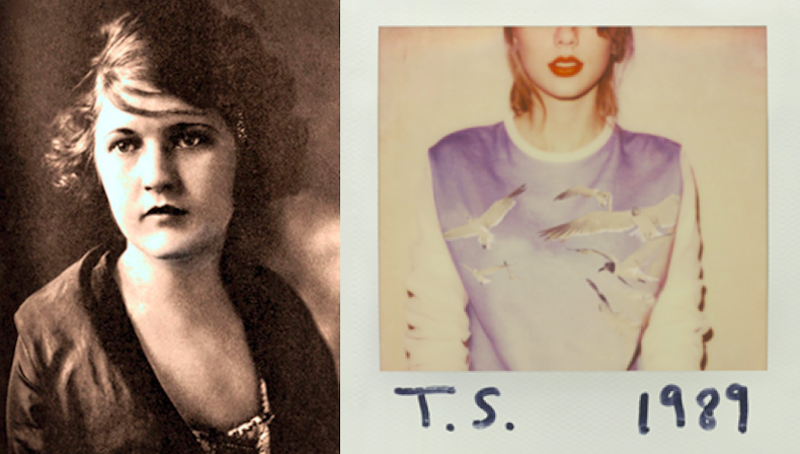 Zelda Fitzgerald → 1989
Firstly, 1989, Swift's first full pop record, is perhaps her most celebratory album. It dives into the excitement of exuberant, excessive parties and love affairs, playing very much with the popularized images of the Roaring 20s. Hence Zelda Fitzgerald. Secondly, both 1989 and Fitzgerald's only published novel Save Me the Last Waltz play with the feeling of—and troubles with—departure. Swift's pop celebration is very much tied to moving to New York from the South. Fitzgerald's protagonist moves from the South to the French Riviera with her husband, and seeks fame and fortune as a ballerina. There's the heady desire and then the heady tumult.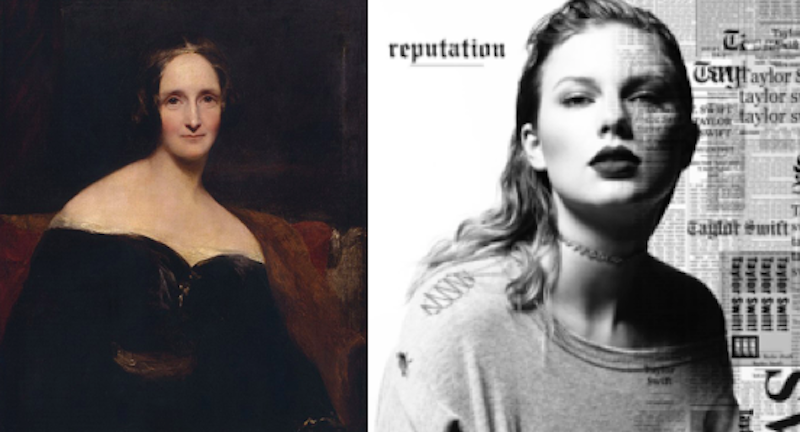 Mary Shelley → Reputation
This is purely based on the imagery that Swift produced during her Reputation era. Dark, gothic, broody—how can you not think of Mary Shelley? Speaking out from a rubble, speaking while feeling like you're not being heard. Again, how can you not think of Mary Shelley? Listen away.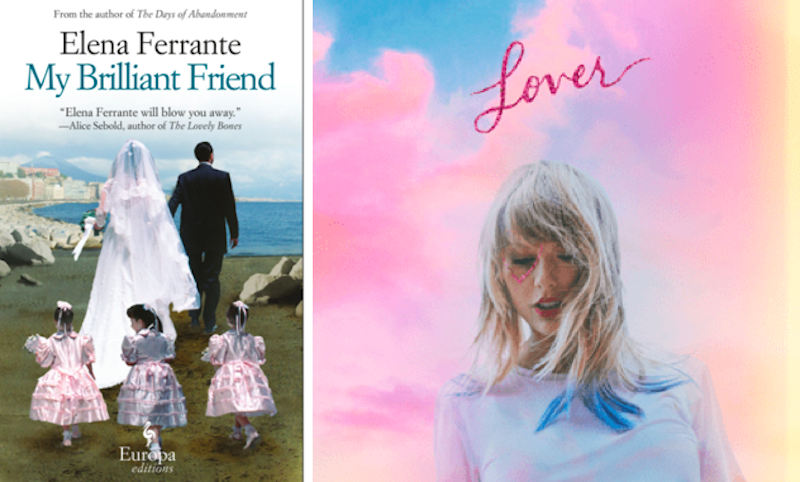 Elena Ferrante → Lover
Ferrante writes about all kinds and all degrees of love—the dark seedy under-bits and the golden light that shines over them. We see this from her early novels like Troubling Love and Days of Abandonment to her Neapolitan Quartet, exploring relationships between lovers, friends, mothers and daughters. Likewise, Swift's Lover (aptly titled) aims to do just that. A departure from her early days of fairytale rumination, Swift enters into a similar tangle-webbed landscape of relationships. Ferrante readers, gather 'round.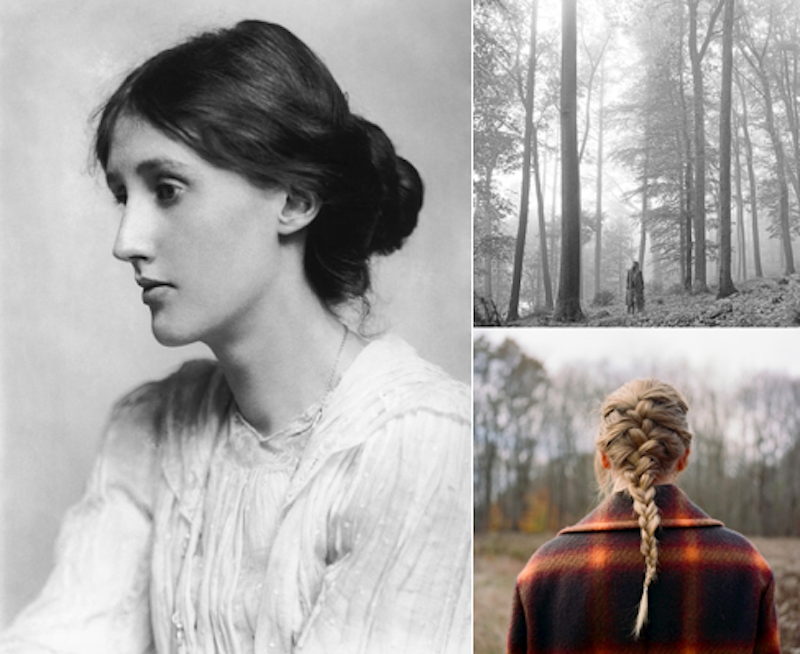 Virginia Woolf → folklore and evermore
My favorite suggestion so far. Very Woolfian of Swift to bend time, circle together narratives, bringing them together and  breaking them apart in these sister albums. Filled with characters that sing to each other or about each other, lyrics that prod at the minutia to illuminate the big questions, and just a general sense of mysticism, you've got over 30 tracks to delve into here.