Some Baffling Omissions From the NY Times' 100 Notable Books List
What, Exactly, Counts as Notable?
Earlier this week, the New York Times unveiled its annual list of 100 Notable Books. As was the case last year, some clearly notable books have been left off this list—in particular, the following titles, which all seem pretty noteworthy to us. (Please feel free to mention in the comments any baffling omissions from our list of baffling omissions.) CORRECTION: Per the note on their methodology, the Times' 100 Notable Books are chosen from titles reviewed at the New York Times Book Review over the past 12 months, and does not include reviews from daily Times' critics. We've put the ineligible books at the bottom of the post (in the interest of not penalizing them for our error—we just want people to read good books!).
Fiction & Poetry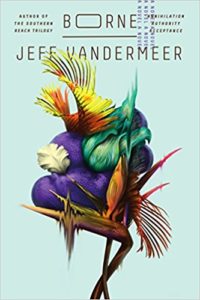 Jeff VanderMeer, Borne
Vandermeer is certainly having what most would consider a notable year. The big-screen adaptation of his 2014 novel, Annihilation, is soon to hit theaters (starring Mars Attacks!' Natalie Portman) and his follow-up to the much-heralded Southern Reach trilogy was released in April to wide acclaim. The New York Times chimed in with its own plaudits, calling his latest novel, Borne, a "wilder, more reckless and more breathtaking" form of eco-fiction than previously seen. (The Times' reviewer also acknowledged that Vandermeer, a Floridian, "knows as well as anyone that bears have a formidable precedent in American literature." That's yet another notch in the author's belt: writer, bear connoisseur.) Borne defies easy description and plot summary—shape-shifting creatures, shadowy corporations, lost children, and yes, bears are involved—but represents a high-water mark in an ascendant strand of science fiction, one that looks with a sharp eye toward a near-future of ecological calamity, chaos, and monumental ethical battles.
· Read an excerpt from Borne here ·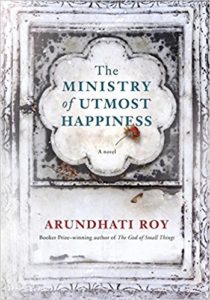 Arundhati Roy, The Ministry of Utmost Happiness
The Ministry of Utmost Happiness is notable for the mere fact of being Arundhati Roy's first work of fiction in 20 years. This highly anticipated second novel, an intimate journey of many years across the Indian subcontinent, was nominated for the Man Booker Prize and met with mostly glowing reviews (although, perhaps tellingly, not from the Times, which negged it with the descriptor "ambitious").
· Read a poem from the collection here ·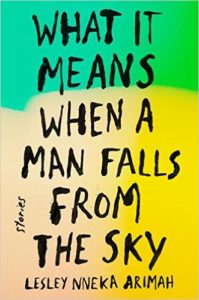 Lesley Nneka Arimah, What it Means When a Man Falls From the Sky
Lesley Nneka Arimah's debut collection elicited rave reviews across the country, including from the NYTBR where she was compared to Ben Okri and Margaret Atwood, noting " . . . but it would be wrong not to hail Arimah's exhilarating originality." Not only did WIMWAMFFTS win the Kirkus Prize, but Arimah was a National Book Foundation's "5 Under 35" honoree. These are immaculate short stories that got our attention.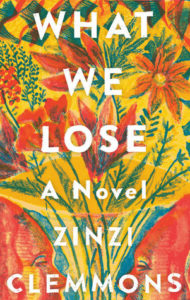 Zinzi Clemmons, What We Lose 
It would seem that a National Book Foundation 5 under 35 award, a John Williams profile in the Times' own book section, and uniformly positive (often glowing) reviews should be more than enough to land Zinzi Clemmons' debut, semi-autobiographical novel of grief What We Lose on the Notable list. Clemmons was also profiled in the L.A. Times, and What We Lose was written up again more recently by The New Yorker's Doreen St. Felix, who said, of her narrator Thandi's voice, "it's so clear that she, and her grief, feel immediately tangible." Add to that the fact that Clemmons made headlines again earlier this month when her statement about no longer writing for Lena Dunham's Lenny Letter went viral, and the omission feels especially glaring.
· Read an interview with Zinzi Clemmons here ·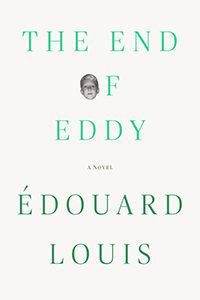 Édouard Louis, The End of Eddy 
Edouard Louis is a bona fide rock star in his native France, having sold well over 300,000 copies of his debut novel, The End of Eddy (as it appears in English, translated by Michael Lucey). Referred to as a "literary boy wonder" by the Guardian, Louis's book seems tailor-made for the current moment, not just in America, but worldwide (it's been published in 20 languages), grappling as it does with class, disenfranchisement, race, and homophobia—truly, a notable book for grim times.
· Read an interview with  Édouard Louis here ·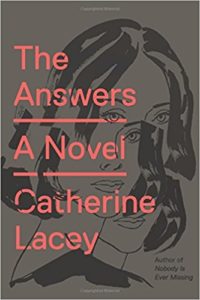 Catherine Lacey, The Answers 
Lacey's eerily brilliant second novel serves as both a disquieting, high-concept cautionary tale, and a dark satire about fame, love, abuse and alienation. If that doesn't speak to 2017, we don't not what does. The Answers has earned Lacey (who was also named one of Granta's Best Young American Novelists this year) rave reviews from the New York Times, The New Republic, The Wall Street Journal, and more, as well as comparisons to Don DeLillo, Tom McCarthy, and Margaret Atwood.
· Read a curated book list by Catherine Lacey here ·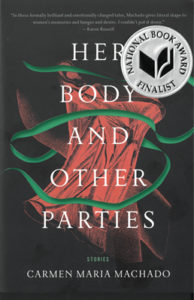 Carmen Maria Machado, Her Body and Other Parties 
Carmen Maria Machado's highly anticipated debut came out to great acclaim, earning rave reviews from genre and literary outlets alike. A genre-denying collection that blends tenderness and horror, pop culture and folklore, Her Bodies and Other Parties grapples with issues of gender, sexuality, and identity. Machado—who has been nominated for the Nebula and Shirley Jackson Awards, among others—was also a finalist for both the Kirkus Prize and the National Book Award this year.
· Read a short story from the collection here ·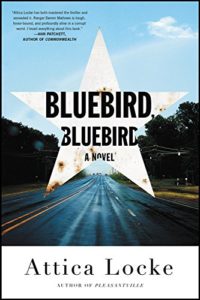 Attica Locke, Bluebird, Bluebird
The omission of Attica Locke's latest is surprising, even considering the New York Times' failure to include much genre fiction on this year's notable 100 list. Locke, who's also gained fame as a writer for the TV show Empire, has garnered rave reviews for every one of her mysteries, including her latest, called "mesmerizing" by The Guardian, praised for its subtleties by The Washington Post, and lauded for her "blues-infused idiom" and "lyrical style" by Marilyn Stasio for The New York Times.
· Read an interview with Attica Locke here ·

Nonfiction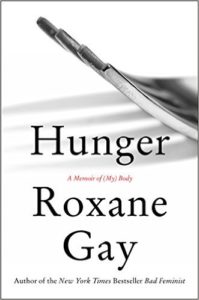 Roxane Gay, Hunger
Roxane Gay's much-anticipated memoir Hunger was rapturously reviewed in the NYTBR back in July, when Carina Chocano called it "an intellectually rigorous and deeply moving exploration of the ways in which trauma, stories, desire, language and metaphor shape our experiences and construct our reality." Elsewhere, the book received upwards of 25 overwhelmingly positive reviews. Gay, already a veteran of the New York Times bestsellers list, saw Hunger debut at No. 8 for hardcover nonfiction (it eventually climbed to the top spot). That's quite an accomplishment for a memoir as complicated and at times brutal as Hunger, which intimately tracks Gay's decades-long struggle to control her body and weight after a violent sexual assault.
· Read a piece by Roxane Gay here ·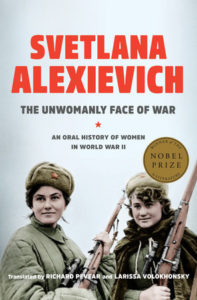 Svetlana Alexievich, The Unwomanly Face of War
She's a Nobel Prize winner, for crying out loud. Also, perhaps not the best year to ignore women's oral history.
· Read an excerpt from The Unwomanly Face of War here ·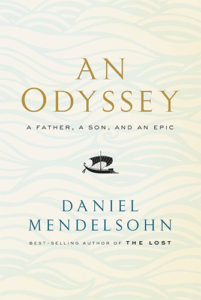 Daniel Mendelsohn, An Odyssey
This one was a bit of a sleeper critical darling. Like Penelope, Mendelson's memoir—an elegant, moving journey through memory, Greek myth, and filial love—had its own crowd of admirers, falling over one another to sing its praises. Among them The Boston Globe, which called An Odyssey "a remarkable intergenerational bromance," and The New York Times Book Review, which earlier this month hailed it as a work of "shimmering, beautiful, dapple-skilled intelligence." Apparently not shimmery enough to make their Notable list . . .
· Read an interview with Daniel Mendelsohn here ·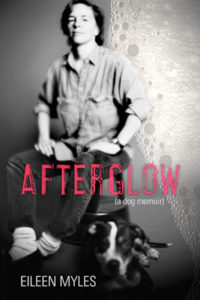 Eileen Myles, Afterglow
Another experimental memoir which received a cascade of raves upon its release this year was legendary New York poet Eileen Myles kaleidoscopic portrait of their relationship with their beloved late pooch, Rosie. Afterglow pretty much ran the critical board in the Fall, with reviewers delighting in its heart, psychological depth, and poignant humor. To quote The New Yorker's Jia Tolentino, "Afterglow is like the Just Kids of dog books: a punk devotional, shot through with a sort of divine attention to material reality and a poet's associative leaps."
· Read Lisa Levy on The Road to Jonestown here ·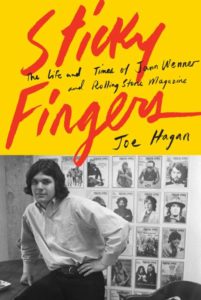 Joe Hagan, Sticky Fingers
In its own right, Sticky Fingers—Joe Hagan's probing new biography of Rolling Stone bigwig Jann Wenner—is notable for its fully lit snapshot of one of the most important artifacts of 20th-century Boomer culture. BUT. Upon its publication, Wenner—who'd approached Hagan in the first place to write the thing—was not happy, in the kind of public way that one might expect from a legendarily outspoken editor-in-chief. The heated conversation around this post-pub fallout has only served to make Sticky Fingers that much more notable.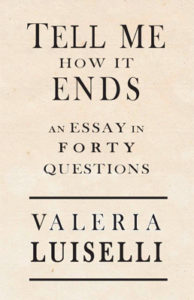 Valeria Luiselli, Tell Me How It Ends
Described by the Texas Observer as the "first must-read book of the Trump era," Tell Me How It Ends draws from Luiselli's experience working as an interpreter for child migrants and is structured around the questionnaire she would guide them through. The contrast between the intimacy of their experiences and the impersonality of the system they've been thrown into illuminates the horrors of our immigration system. The result is, as Publishers Weekly notes, a "vital document for understanding the crisis that immigrants to the U.S. are facing, and a call to action for those who find this situation appalling."
· Read an excerpt from Tell Me How It Ends here ·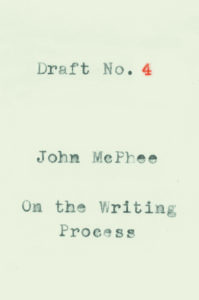 John McPhee, Draft No. 4
This year, beloved New Yorker writer and Princeton professor John McPhee let us into his classroom (and his structure-obsessed mind) with Draft No. 4, a collection of essays on craft and the writing life. Sure, it's 89-year-old McPhee's 32nd book—but it garnered enough coverage both within the Times (especially within the Times . . . ) and elsewhere that its failure to make the Notable list feels downright confusing. Draft No. 4 was reviewed twice in the NYTBR: Corby Kummer wrote that McPhee delivers "the greatest gift any writer can give another: the infinitely empathetic sense that it really will get easier the longer you stick with it"; Parul Seghal called it "an intimate book . . . a sunny tribute to the gloomy side of the writing life." And in late September, The New York Times Magazine published a 5,000-word profile of McPhee pegged to the release of Draft No. 4. Our take: ¯\_(ツ)_/¯
· Read a profile of John McPhee here ·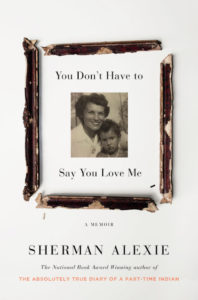 Sherman Alexie, You Don't Have to Say You Love Me 
Alexie's wrenching memoir of his relationship with his troubled Spokane Indian mother had already raised eyebrows earlier this year due to its unusual hybrid style (a blending of poetry, prose, and painfully candid reminiscence) even before the author cancelled the book's tour, citing depression and a belief that his mother's ghost has been haunting him since the book's publication. Reviews were overwhelming positive, however, with The Boston Globe calling it "a fierce howl of pain and a dark hymn . . . a searching, concealing, by turns hilarious and wrenching, vibrantly alive book." (Not reviewed in the NYTBR)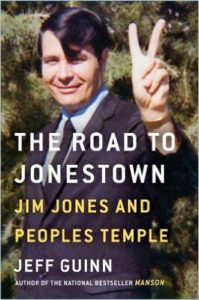 Jeff Guinn, The Road to Jonestown 
Are you intrigued by infamous American cults and the deranged demagogues who led them? Of course you are. Literally everyone is. Jeff Guinn's in-depth investigatory account of Peoples Temple leader Jim Jones and the tragic events at Jonestown, the largest murder-suicide in American history—which received rave reviews from USA Today, GQ, The Seattle Times, and The Minneapolis Star Tribune—was featured on NPR's Fresh Air with Terry Gross and hailed by The San Francisco Chronicle called "a disturbing portrait of evil—and a compassionate memorial to those taken in by Jones' malign charisma." (Not reviewed by the New York Times)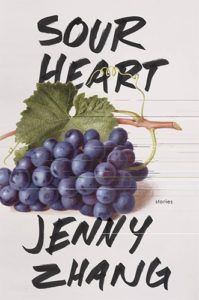 Jenny Zhang, Sour Heart 
Poet and writer Jenny Zhang's debut fiction collection Sour Heart, in addition to launching Lena Dunham's new imprint at Penguin Random House, received rave reviews from The New Yorker, New York Magazine, The Guardian, Slate, The New Republic, and numerous other outlets. A collection of linked stories, Sour Heart explores the first-generation Chinese-American immigrant experience in inventive prose by turns beautiful, scatological, and everything in between. It has already landed on a couple of Best of 2017 lists, including Esquire's. And beyond the ecstatic critical reception, Zhang was interviewed and profiled all over the place following Sour Heart's release, from The Fader to Vanity Fair. Sounds pretty notable to us! (Not reviewed in the NYTBR)
· Read an interview with Jenny Zhang here ·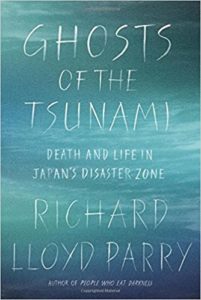 Richard Lloyd Parry, Ghosts of the Tsunami 
Half of the Lit Hub office cannot shut up about this book (or stop crying at the mention of tsunamis, mud, or itte kimasu), but to ignore this masterful piece of journalism is basically criminal. As Rachel Cooke says in The Guardian, "Every time I think of it, I'm filled with wonderment (and, I suppose, professional envy). Lloyd Parry is such a good reporter: discreet yet unsentimental; ever-present . . . " In focusing his story on Okawa, the community where an entire school washed away in the 2011 Japanese tsunami, Lloyd Parry gives a voice to the survivors that shows the painfully individual fallout of a national tragedy. It is notable and unmissable. (Not reviewed in the NYTBR)
· Read an excerpt from Ghosts of the Tsunami here ·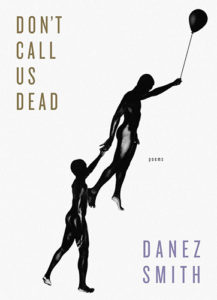 Danez Smith, Don't Call Us Dead 
Heralded by Publishers Weekly as "arguably the year's most powerful and affecting collection" (a generally agreed-upon sentiment), Don't Call Us Dead grapples with violence, desire, and mortality on levels both personal and political. Smith was awarded the Lambda Literary Award in 2015 and was a finalist for this year's National Book Award, and their work has been featured in Best American Poetry, on the Late Show with Stephen Colbert, and in The New York Times itself. (Not reviewed in the NYTBR)
---