Baffling Omissions from the NY Times' 100 Notable Books List
Seriously, Guys, You Left Off a National Book Award Winner
Just before Thanksgiving, The New York Times Book Review published its list of the 100 Notable Books of 2016. This happens every year, of course, and usually, the choices aren't particularly surprising. After all, 100 is a lot, and so the list is basically a series of nods. Nod nod nod. No real fanfare until the list of 10 comes out. But I have to say that this year's list is a little perplexing—which is not to say it's all bad. It's lovely, for instance, to see great books from smaller presses—like Max Porter's Grief is the Thing With Feathers and Melanie Finn's The Gloaming—on there. But there are quite a few surprising exclusions—a few great books that somehow didn't make the cut, and a few that were hyped so much that it just feels a little weird to see a list without them.
This all leads me to ask the obvious question: what does "notable" mean? The Book Review gives no hint. The scant information on the Notable Books page suggests that all books reviewed since December 6, 2015—which probably means that only books actually covered in the Book Review as opposed to the books section of the Times (but I'll just roll my complaints about that into this other complaint)—are eligible, but past that it seems to be a matter of opinion and wizardry. Of course, I've nothing against opinion and wizardry; it's how I live. But still—I have questions. A few notable exclusions from the list follow.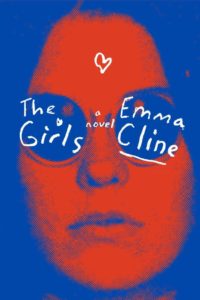 Emma Cline, The Girls
That's some serious shade right there. I mean, this was a huge, sexy bestseller with massive crossover appeal. Everyone you know was talking about it for about four months there. And it's the first image that pops up on my browser when I Google "best books 2016." Surely that makes it notable—again, depending, I guess, on what "notable" means. I suppose I understand—after all, you can't really walk back a headline like 'The Girls' Has a Great Start. Too Bad About the Rest. Yikes, Dwight…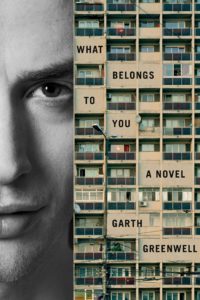 Garth Greenwell, What Belongs to You
I am not pleased by this exclusion. I know What Belongs to You came out in January, which is a long time ago, and everyone has already exhausted themselves talking about how great it is, and so it's not that sexy to have it on your list in November. But this is a luminous, important, wonderful book that came out in 2016! 2016 has been bad enough, people. Don't forget that it gave us this book.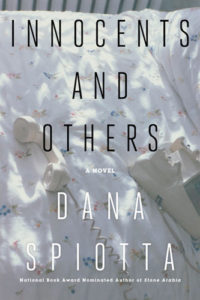 Dana Spiotta, Innocents and Others
This one's another headscratcher for me. Anecdotal evidence would suggest that the Notables list is weighted towards books by established names, even if they aren't particularly good—but this book is good (all right, Michiko Kakutani didn't like it, but Joshua Cohen did), and Spiotta is a big deal (at least a big enough deal for the New York Times Magazine to do a big profile on her around the novel's release). The novel isn't perfect, but it is a highly compelling portrait of an intellectual female friendship, of a kind you rarely see. So, you know, notable.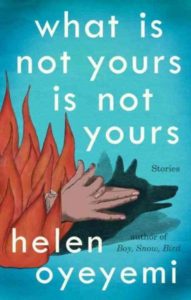 Helen Oyeyemi, What Is Not Yours Is Not Yours
I'm an Oyeyemi loyalist, so I noticed the exclusion of her first collection, which Laura Van Den Berg called "transcendent" in the Book Review, right away. To be quite fair, the collection is not as good as some of her novels. But it's weird and singular, and like Spiotta, I think at this point Oyeyemi should have enough clout that even her lesser miracles get their due nods.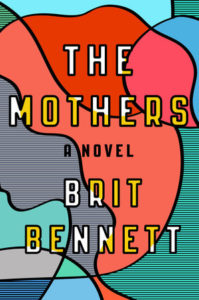 Brit Bennett, The Mothers
If I were to pick one book that got the most buzz in 2016, it would have to be Brit Bennett's debut—that or Colson Whitehead's The Underground Railroad, which did make the list. This snub feels strange after all the positive attention the Times gave the novel—maybe this is another case of not wanting to pile on to an already lauded book? Seems questionable to me, though.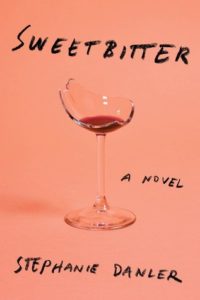 Stephanie Danler, Sweetbitter
This is another book that experienced almost unrelenting buzz, not to mention great reviews. Maybe it was just a little too salacious for the Grey Lady?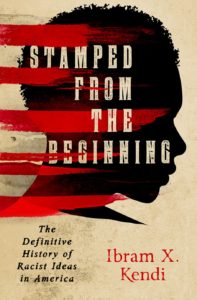 Ibram X. Kendi, Stamped from the Beginning
It won the National Book Award for Nonfiction, but no love from the New York Times—in fact, unlike most of the other longlisted books, they didn't even review it. Since reviewing the book seems to be a prerequisite for inclusion on this list, I guess I can't complain—but it does beg the obvious question.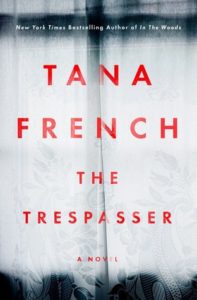 Tana French, The Trespasser
I will admit that this novel isn't French's best. (Her best is The Likeness, in case you were wondering, with The Secret Place coming in as a close second.) But that said, it's still great, smart, and a wicked page turner—and has to at least be one of the best literary crime novels published this year.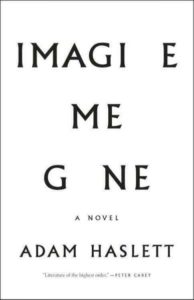 Adam Haslett, Imagine Me Gone
This is another book that got a glowing write-up in the Book Review—a write-up so glowing, in fact, that its author couldn't stop quoting from the text—and has already landed itself on a number of 2016 Best Of lists. No guesses as to why it's been snubbed here.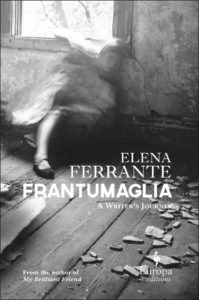 Elena Ferrante, Frantumaglia
Turns out Ferrante can do wrong—but even if this book is no good, surely the avid and far-reaching conversation it inadvertently sparked in the literary world renders it notable?
Other Very Notable Un-Notables!
Paulette Jiles, News of the World · Emma Straub, Modern Lovers · Jade Chang, The Wangs vs. The World · Ramona Ausubel, Sons and Daughters of Ease and Plenty · Olivia Laing, The Lonely City · Alexander Chee, Queen of the Night · Pamela Erens, Eleven Hours · Rumaan Alam, Rich and Pretty · Samantha Hunt, Mr. Splitfoot · Elizabeth McKenzie, The Portable Veblen · Darryl Pinckney, Black Deutschland · Amie Barrodale, You Are Having A Good Time
---
Watch: Ibram X. Kendi talks to Lit Hub at the National Book Awards on letting the writing speak for itself.
---