Oscars Best Picture Spotlight: What to Read (and Watch) If You Liked The Power of the Dog
Lit Hub's Literary Countdown to the 94th Academy Awards
Jane Campion's The Power of the Dog (produced by and streaming on Netflix) racked in the most Oscar nominations of this year's contenders (12!): Best Picture, Original Score, Film Editing, Sound, Production Design, Cinematography, Supporting Actor (Kodi Smit-McPhee), Supporting Actress (Kirsten Dunst), Actor (Benedict Cumberbatch), and Screenplay and Director (Jane Campion). The story of a charismatic, sexually repressed rancher who torments his new sister-in-law and her son (and maybe falls in love), Power rejects tidy descriptions in favor of a storyline as sweeping as its vistas. Will The Power of the Dog sweep the night? You never know until that final card is read—and sometimes not even then!
*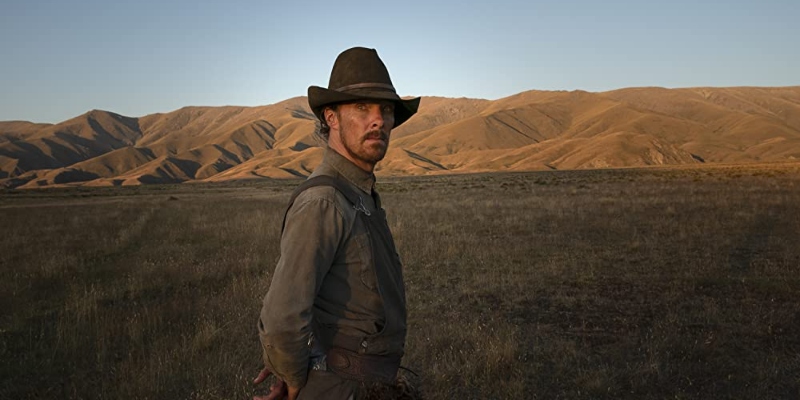 Though published to critical acclaim, Thomas Savage's 1967 novel, The Power of the Dog, sold poorly and was largely forgotten until its republication in 2001, after which it began to be appreciated as a regional classic. Now, over a half-century after its debut, it may finally get the wider attention it deserves, thanks to Jane Campion's new film adaptation, which premiered this week on Netflix and in theaters nationwide.
Traditions of disrupting Western genre conventions are almost as old as the genre itself—look no further than Oklahoma! for subversive subtext—but Savage's novel, which takes place in 1920s Montana, eviscerates the genre more precisely, and fearlessly, than any other work I know. Phil Burbank, the novel's dominating central character, is a wealthy ranch owner who displays all the accepted markers of Western manhood: grace in the saddle, wit in the saloon, and an apparently unlimited tolerance for pain and discomfort. Phil is also a man in terrified flight from himself, and by the time the reader meets him, he's buried his vulnerabilities under thick strata of sweat, chaps, and cruelty.
When his brother George, with whom he co-owns the family ranch, marries a young widow named Rose, Phil feels his defenses shaken by the unwitting intruder. He begins to systematically humiliate Rose, a crafty, brutal campaign that leads to a showdown between Phil and Rose's teenage son Peter. The joke—and the tragedy—is that the willowy, studious Peter proves to be a far more formidable antagonist than Phil himself. In The Power of the Dog, the masculinity so tirelessly defined and celebrated by the Western genre is not a cure for weakness, but a cover for it. (Keep reading)
*
IF YOU LIKE THE POWER OF THE DOG, TRY…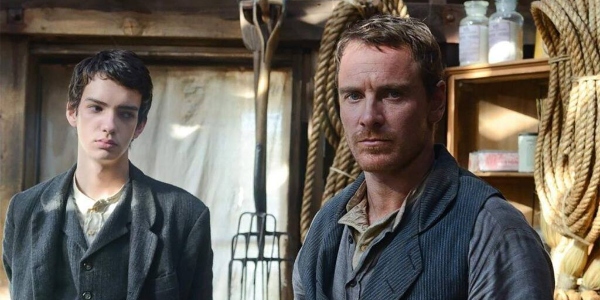 Slow West, dir. John MaClean (2015)
Stream it on: Showtime, Amazon Prime
Slow West is a short, strange, beguiling little Western (think Coens, not Ford) released to little fanfare in 2015, and (despite strong reviews) seen by almost no one—which is a shame, because it's really very good. Like The Power of the Dog, it was filmed in New Zealand (here standing in for 1870s Colorado rather than 1920s Montana) and stars eldritch slenderman Kodi Smit-McPhee as a green-as-all-hell youth who forms an unlikely alliance with a grizzled frontiersman. Smit-McPhee plays Jay Cavendish, a naïve teenager from a wealthy family who travels "from the cold shoulder of Scotland to the baking heart of America" in search of his exiled beloved. Michael Fassbender plays Silas Selleck, a cynical Irish bounty hunter who saves Jay's life and appoints himself the boy's bodyguard. Ben Mendehlson plays Payne, a villainous, fur coat-clad former acquaintance of Silas. The whole thing looks gorgeous, has a wonderfully sardonic sensibility, and is chock-full of violent oddballs muttering koans at one another. –Dan Sheehan, Book Marks Editor in Chief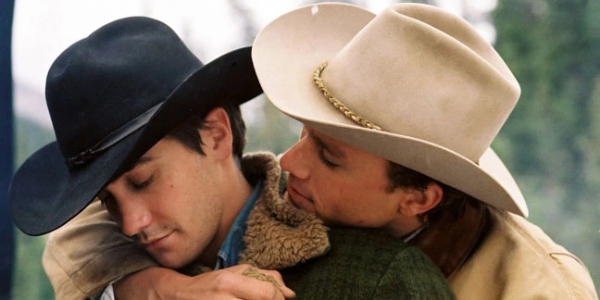 Brokeback Mountain, dir. Ang Lee (2005)
Stream it on: Amazon Prime
The Power of the Dog interrogates the characteristic masculinity long ascribed to the cowboy figure, revealing it to be a complex performance rooted in many things, including deep repression. In this film's case, the repression involves Phil Burbank's adamant fulmination of his own homoerotic desires, a theme which dovetails with Ang Lee's Brokeback Mountain, a film adaptation in which two lovers are caught in between the cowboy archetype of masculinity dictated by Western culture and their own sexuality. –Olivia Rutigliano, CrimeReads Associate Editor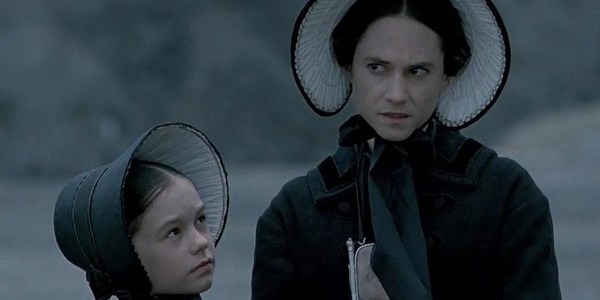 The Piano, dir. Jane Campion (1993)
Stream it on: Showtime, Amazon Prime
Not to be super obvious (again), but if you liked The Power of the Dog, you should watch/rewatch the film that put Campion on the map, The Piano. Aside from the two films' clear narrative similarities (New Zealand, pianos, bullying patriarchs, remarried widows, male frontal nudity, mansions on farms with a surprising abundance of servants, kids who are best friends with their mothers, etc.), both films are centered thematically around being a newcomer in a foreign place, and the loneliness of integrating oneself into a household and family with long-established rules. –OR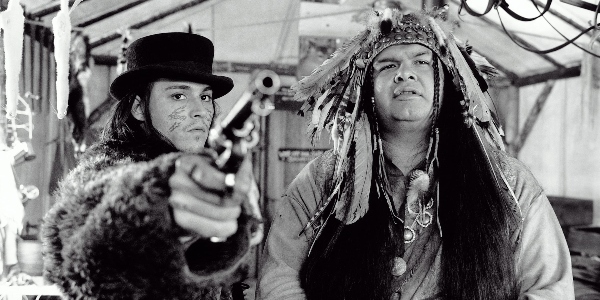 Dead Man, dir. Jim Jarmusch (1995)
Stream it on: HBO Max
There are more than a few cinematic westerns before Dead Man that call into question the hyper-masculine, settler-colonial supremacist narrative of the classic Western (McCabe & Mrs. Miller glances in that direction), but Jim Jarmusch's beautifully scored (Neil Young!) grunge classic goes all in. It's hard to fit the absurd, the nihilistic, and the deeply humane all around the same campfire at the same time, but somehow Dead Man pulls it off. Jane Campion would approve, Sam Elliott would not.  –Jonny Diamond, Editor in Chief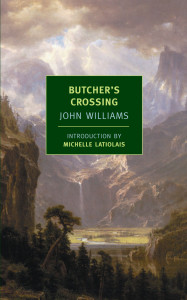 John Williams, Butcher's Crossing
John Williams is best known for Stoner and Augustus, but don't sleep on Butcher's Crossing. In some ways, Will Anderson is an amalgamation of Power's Phil and Peter: like the former, he's an Ivy League guy inspired by literature (specifically Emerson); like the latter, he's a bit out of place in hyper-masculine cowboy culture—at least at first. Taking the lead from a new friend, he embarks on a buffalo hunting expedition and things… get dark. The New York Times Book Review called it "perhaps the first and best revisionist western." Also like Power, it's getting its own film adaptation, minus Jane Campion and plus Nicolas Cage. Expectations are… mixed. –Eliza Smith, Special Topics Editor
*
FURTHER READING
A very particular risk: Aimee Bender on Jane Campion and Kazuo Ishiguro • Reimagining the limitless potential of the literary western • Let's celebrate Jesse Plemons' finest "Vaguely Sinister Weirdo" performances • Larry Watson talks film adaptations, the modern western, and writerly superstition • On the anti-western genre set in America's surreal borderlands • The best crime movies of 2021 • All is fair in love and noir: 10 destructive romances for Valentine's Day • Mystery in the mountains: 10 novels set in the high country of the American West.
---