Oscars Best Picture Spotlight: What to Read (and Watch) If You Liked Nightmare Alley
Lit Hub's Literary Countdown to the 93rd Academy Awards
Nightmare Alley reunited (though only briefly) Cate Blanchett and Rooney Mara, and for that we're eternally grateful. Guillermo del Toro's adaptation of William Gresham's 1946 novel about the shadowy world of carnivals and grifters is up for four Oscars: Best Picture, Cinematography, Production Design, and Costume Design—indicating just how visually appealing the film is, a trademark of del Toro's. (Notably, the star-studded cast didn't turn up any acting nods.) How it will fare on Sunday night is anybody's guess, but more importantly: did Lilith and Molly run away together?
*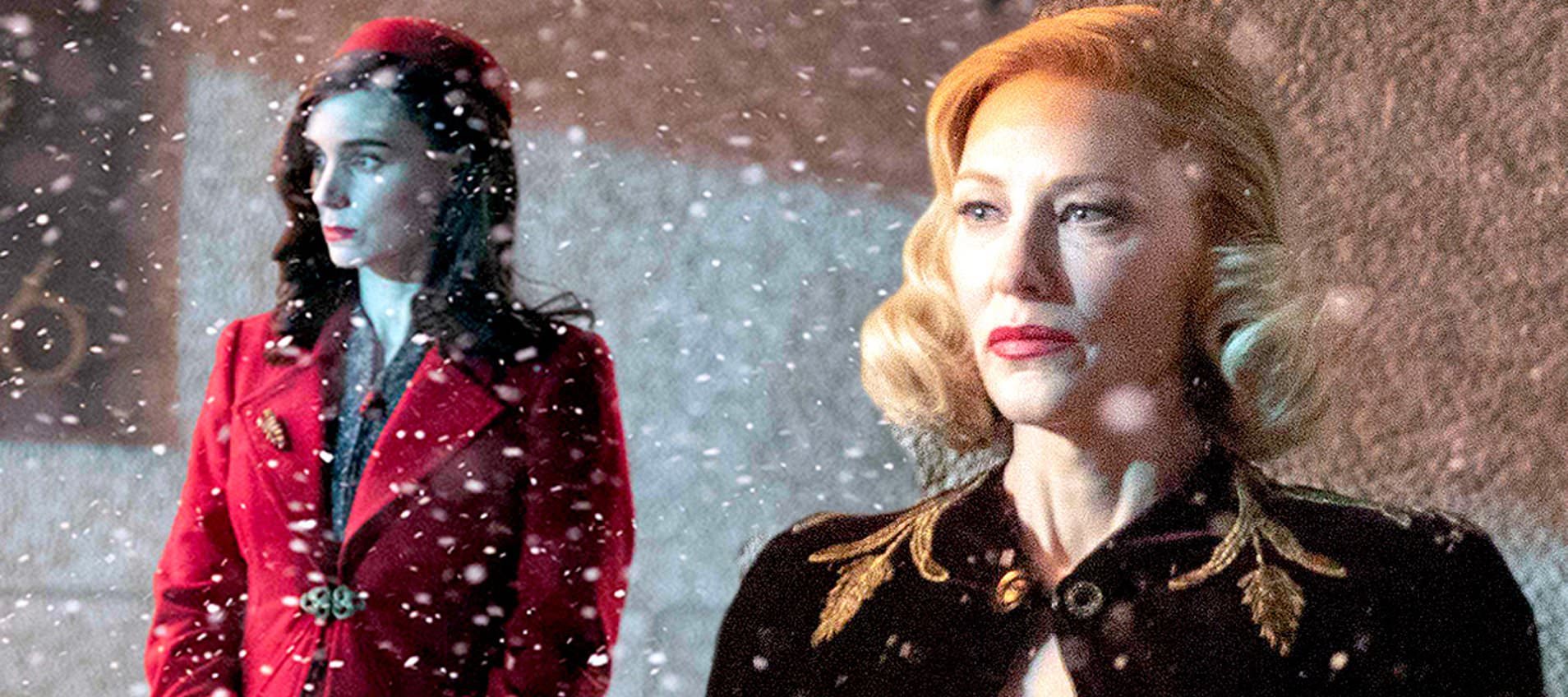 The key to pulling off a good con is to keep things moving briskly—pause for too long to collect your thoughts or give extra information and you'll end up showing your marks exactly how you're playing them. Nightmare Alley, Guillermo del Toro's splashy new film about a shifty carnival huckster-turned-famed mentalist, doesn't follow its own guidelines about pacing or economy; it is too slow and too long—clocking in at 150 minutes—and by the end of the film, you'll have counted enough of its seams to confuse it with a striped big-top tent.
But this isn't so grave a sin, because the film isn't trying to trick its audience into thinking it's something it's not; ultimately, the story's about harboring the self-sabotaging desire to show one's hand. "People are desperate to tell you who they are," says a fake psychic character, about how it's easy to "read" participating audience members during an act. As such, rather than pull any tricks, Nightmare Alley spends its time watching as its main character stokes the contradiction between wanting to grift everyone and also wanting to be seen for the grifter he truly is.
It's easy to see why Nightmare Alley ended up so long; who can resist this source material? Based on the riveting 1946 novel of the same name by William Lindsay Gresham (which was adapted into a superb noir starring Tyrone Power the following year), del Toro's version, which he co-wrote with Kim Morgan, steeps in the seedy, sleazy world of carney life for a first act that is almost the length of a feature film. (Keep reading)
*
IF YOU LIKE NIGHTMARE ALLEY, TRY…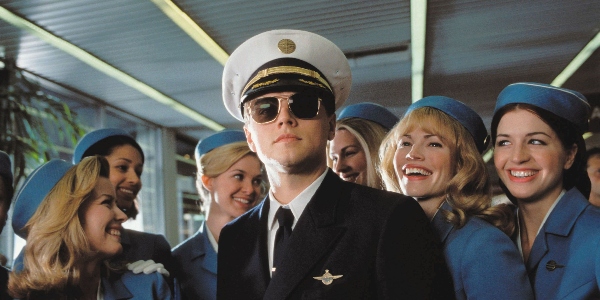 Catch Me if You Can, dir. Steven Spielberg (2002)
Stream it on: Amazon Prime
I'll just come out and say that I hated Nightmare Alley, even if it featured a 1940s era-styled Cate Blanchett—and that's some kind of accomplishment. It did, though, make me think of a masterpiece of the old timey scammer genre, which is Catch Me If You Can, directed by Steven Spielberg and based on the true story of Frank Abagnale, Jr. Featuring a very winsome Leonardo Dicaprio, Tom Hanks on a mission to catch him, Christopher Walken as the father you can't help but love, and a (gorgeously stylized) vision of life before air travel was torture, it's one of the most engaging, fun movies I've ever seen. If you found Nightmare Alley's suspense-driven plot engaging, you may like this one even more. –Corinne Segal, Senior Editor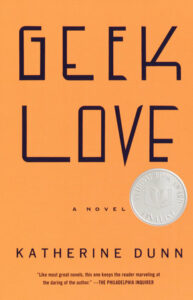 Katherine Dunn, Geek Love
Anyone with even a passing interest in megalomaniacs, gothic Americana, and the familial grotesqueries of the Dust Bowl-era traveling carnival circuit should put down that poor chicken and pick up a copy of Geek Love. Katherine Dunn's brilliant, batshit 1989 novel is the story of Olympia "Oly" Binewski, a hunchbacked albino dwarf whose, eh, eccentric parents decided to breed their own freak show using various drugs and radiation to alter the genes of their children. Oly's siblings include beautiful conjoined twins Elly and Iphy, sweet-natured psychic Chick, and despotic "Aqua Boy" Arty, whose amputation-based cult of "Artuism" threatens to devour his family's unheimlich Eden. However weird you think this all sounds, believe me, it's weirder. People have been trying to adapt this for the screen for 30 years, and it might well be impossible. –Dan Sheehan, Book Marks Editor in Chief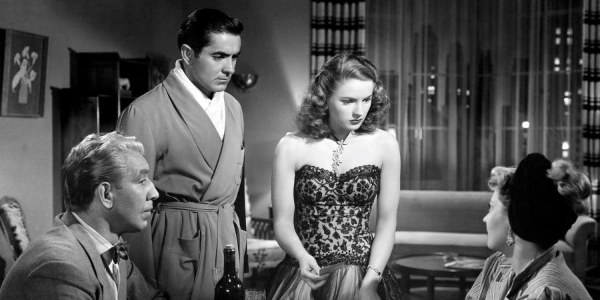 Nightmare Alley, dir. Edmund Goulding (1947)
Maybe this entry seems a little obvious, but my whole deal is asking people to watch original versions of remade movies, so I'm going to suggest it anyway. If you haven't seen the Edmund Goulding noir, I urge you to do so. –Olivia Rutigliano, CrimeReads Associate Editor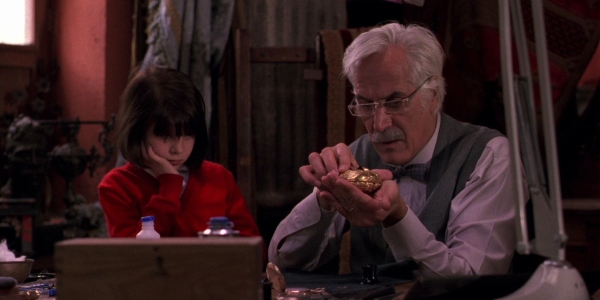 Cronos, dir. Guillermo del Toro (1993)
Stream it on: HBO Max, Amazon Prime
What Nightmare Alley lacks in surprise, del Toro's first feature film (as both writer and director) delivers in spades. The story of an affable, antiques dealing grandpa who inadvertently becomes a vampire, Cronos is taut, macabre, charmingly low-budget, and host of excellent performances from two del Toro favorites, Federico Luppi and Ron Perlman, and the watchful young granddaughter. It's set at Christmastime to get the most of its religious overtones, so keep it in mind for an unconventional holiday watch. –Eliza Smith, Special Projects Editor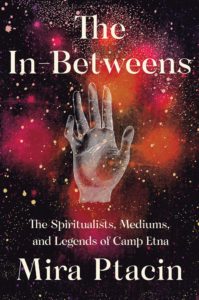 Mira Ptacin, The In-Betweens: The Spiritualists, Mediums, and Legends of Camp Etna
If you liked Nightmare Alley for the occult aspects, check out Mira Ptacin's The In-Betweens, an engrossing exploration of Camp Etna—a long-standing spiritualist community in Maine—and a history of spiritualism's roots in America. The In-Betweens isn't about grifters but the nature of belief, and how phenomena like mediumship gave women the opportunity to speak (which is especially ironic, given who does most of the talking in Nightmare Alley). –ES
*
FURTHER READING
The underappreciated genius of William Lindsay Gresham's Nightmare Alley • The fake spiritualist medium, the Scientific American editor, and his wife • For decades, carnival sideshows were a real "nightmare alley" • The grifters and con artists of Nightmare Alley • Why spiritualism persists in our fictions and culture • Sideshows and circuses: six novels that define the carnival genre.
---