Lit Hub Staff Picks: Our Favorite
Stories This Month
The Best Writing at the Site in July
From essays to interviews, excerpts and reading lists, we publish around 150 features a month. And though we're proud of each week's offerings, we do have our personal favorites. Below are some of our favorite pieces of writing from the month at Lit Hub.

Article continues after advertisement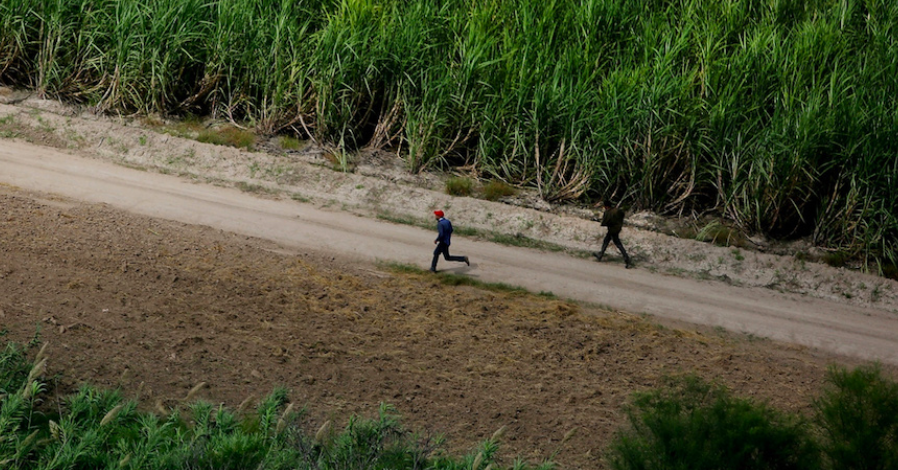 Inside the Slow-Motion Disaster on the Southern Border by Laura Tillman
We sent Laura Tillman to the southern border to report on the ongoing immigration crisis—in particular, the separation of children from their parents—and she filed two dispatches that bring the voices of the central actors to the top of the mix. From terrified parents to exhausted activists and aid workers, along with the perspective of border agents and immigration attorneys, Tillman's reporting captures the complexity of the issue without abdicating the moral imperative to call something wrong, when it is wrong.
–Jonny Diamond, Editor in Chief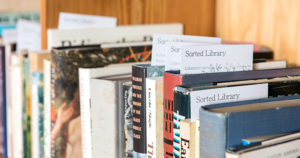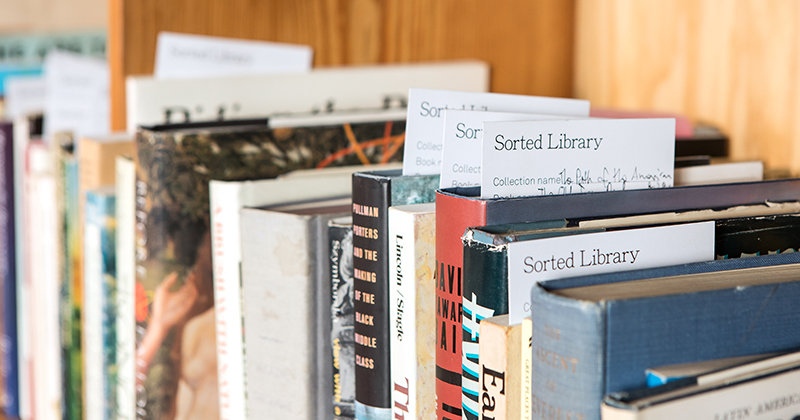 Visiting an Experimental, Do-it-Yourself Library in Brooklyn by Phillip Pantuso
Earlier this year, Phillip Pantuso had the opportunity to visit a fascinating new space in Brooklyn: the Sorted Library, where visitors are invited to curate their own miniature libraries from a selection of more than 3,000 books collected by founder Dev Aujla. His writeup of the experience—and how the Sorted Library fits in alongside other experimental book projects like Switzerland's robot-organized Sitterwerk—is a celebration of physical library spaces, an ode to the serendipitous pleasure of browsing, and a meditation on what we can communicate about ourselves to the world through collecting.
–Jess Bergman, Features Editor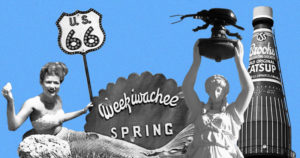 The Wild Weird Word of American Roadside Attractions by Richard Ratay
I'm a sucker for American roadside attractions. Whether it's the abandoned cabin made of fossilized dinosaur bones east of Medicine Bow, Wyoming; the Guardian Lions of Route 66, outside Amboy, California; or the UFO Watchtower on Colorado's Cosmic Highway; kitschy, out-of-the-way oddities of Americana are an endless source of fascination to me, which is why I was so tickled by Richard Ratay's piece. Each bizarre example will put a smile on your face, but his descriptions of the colossal fiberglass "people-attractors" which sprung up along the highways, the country's only Boll Weevil monument, and the decades-long battle for the title of World's Largest Ball of Twine, are particularly delightful.
–Dan Sheehan, Book Marks Editor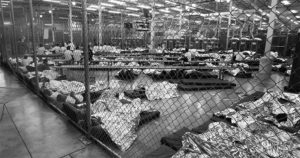 A Literal Hell Constructed For Children: Dina Nayeri on Family Separation by Dina Nayeri
While having a young child is not a prerequisite to thinking that the act of separating children from their parents at the border is a horrific crime, seeing children the same age as your own is a particularly mind-numbing thing, becoming an attack on your own sense of reality. In her essay, Dina Nayeri introduces readers to her daughter Elena and her world, her struggles to sleep alone, her idiosyncratic language, and its steadfast rules ("The steps of girlhood development go: baby, little girl, big girl, ballerina. Ballerinas are tall women who protect her, like fairy godmothers (they include mommy, nursery workers, a certain aunt) but aren't the severe grownups out in the scary world, which she calls 'America' because I travel there for work.") And it is here that Nayeri begins to associate Elena with the children stuck in border cages. "I wonder how long it would take for a stranger to decipher each unique toddler tongue. What if the stranger isn't allowed even to offer a cuddle or a kiss?" She remembers her own childhood escaping Iran, then visiting refugee camps in Greece, in the end trying to decipher what has happened to America's inner world. It is a devastating, beautiful piece.
–Emily Firetog, Managing Editor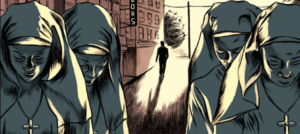 A Preacher, a Scam, and a Massacre in Brooklyn by Sarah Weinman
Sarah Weinman's new CrimeReads article, "A Preacher, a Scam, and a Massacre in Brooklyn" is everything I want from a true crime investigation: taking a piece of recent history, shining a line on it, and in the process fundamentally altering how I see a familiar piece of the city and its history. In this case, Weinman looks at a townhouse in Crown Heights and tells the story of a charismatic, self-styled 'preacher' who for years ran a donations scam out of it, scooping up vulnerable women and sending them out dressed as nuns to collect donations. Then the women began to disappear, and the real secrets of the 'church' were found out. This story comes from the 1970s, but is continuing to unfold today. I pass by the townhouse regularly, and I'm sure from now on a deep shudder is going to run down my spine every time I do.
–Dwyer Murphy, CrimeReads Editor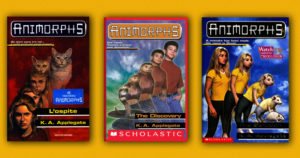 Believing in the Animorphs Taught Me I Could Cope With Anything by Jean Guerrero
As a fellow one-time Animorphs obsessive, I found this essay to be a delightful reminder of many hours spent among the shape-shifting teens, Ax and the Yeerks on the edges. But more moving was Guerrero's story of the magical thinking that informed her childhood, and the way she actively believed in the stories she loved; going to so far as to hunt for the characters. I love to imagine that kind of engagement with the written word—and it's fascinating to see the way it can shape your life. Also, those books rule.
–Emily Temple, Senior Editor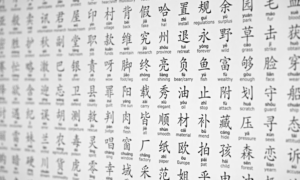 On Falling in Love With The Language I've Spoken My Entire Life  by Lucy Tan
"It was in English that I said I love you to a boy for the first time, English in which I cursed out loud. In books written in English, the intricacies of feeling and mysteries of human existence were explored." In this essay, Lucy Tan talks about living between languages and the process of shedding one of them, initially thinking it was necessary to become a writer. She tells us that her family doesn't express love through words, the American way. Neither does mine. As a child of Chinese-American immigrants, I saw so much of my own family in this piece (it reads like conversations I've had with friends), and I thank her for her recommendation of Eileen Chang and for her representation of small, silent daily rituals as saying more than I love you.
–Katie Yee, Book Marks Assistant Editor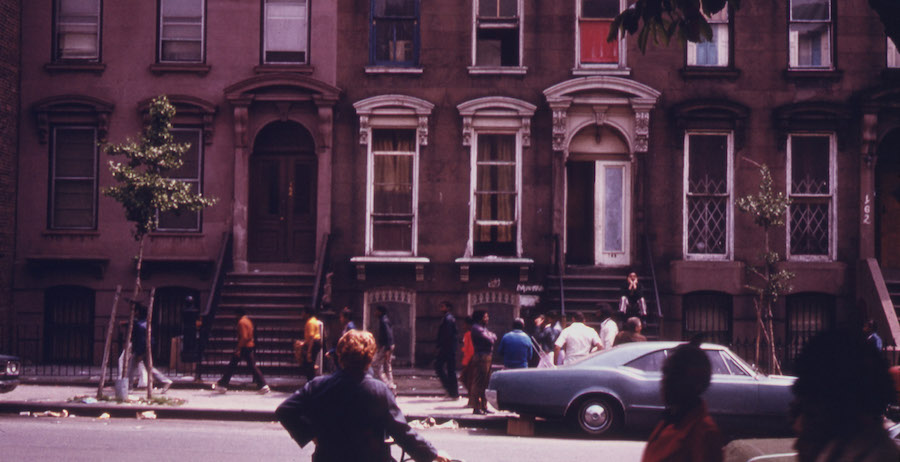 Samantha Hunt: Ghosts of Brooklyn Past by Samantha Hunt
I don't think I've ever read anything by Samantha Hunt that didn't involve a haunting of some kind, which is precisely why I love her work. I love this piece in particular because the things that do the haunting here are so specific and odd but do such a great job of capturing the ways that neighborhoods (especially in Brooklyn) change. I found Ghosts of Brooklyn Past beguiling, funny, and wistful in equal measure.
–Miriam Kumaradoss, Editorial Fellow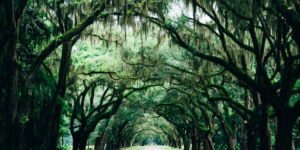 Where Southern Gothic Meets Crime by Lori Roy
In a book club I once belonged to, members would get consistently annoyed with me for picking books to read that stretched the definition of crime and mystery, a charge I happily accept and declare myself guilty of. Virtually any book can be seen in some way as a mystery, but Southern Gothic literature has more of a natural resonance with crime fiction and noir than most, chock-full of sinister landscapes, hidden family secrets, and devastating acts of violence. With this reading list, two-time Edgar Winner Lori Roy highlights some of the best Southern Gothic literature verging into crime territory, with plenty of more recent releases scattered among the old favorites.
–Molly Odintz, Associate CrimeReads Editor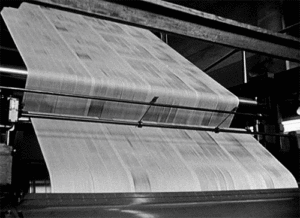 Don't Take A Free Press For Granted: The Best Journalism in Latin America by Valeria Luiselli
This is yes, more a list than a piece, but I think we desperately need the stories and context Valeria points out as available to us in these publications. Especially in the U.S., where as citizens our salvation lies in approaching our issues hemispherically, rather than nationally. Here's a dozen or so places that make this possible–ways to get outside that loop of reporting that circles back to, what does this mean for America?
–John Freeman, Executive Editor
---