[Rod Serling Voice]You are about to enter the realm between light and dark, the nebulous space between silver screen and written word. Here, weary traveler, you find yourself with your back to the closed door of the Twilight Zone. In front of you now there are thirteen doors with unknown horrors and unsolved mysteries that await. It is, like the land you have come from, a realm of shadow and substance both, fueled by imagination. You have entered a world where people will come alive from the page, where their stories will trod behind you for the rest of your days. You have entered the Lit Hub Blog.[/Rod Serling Voice]
*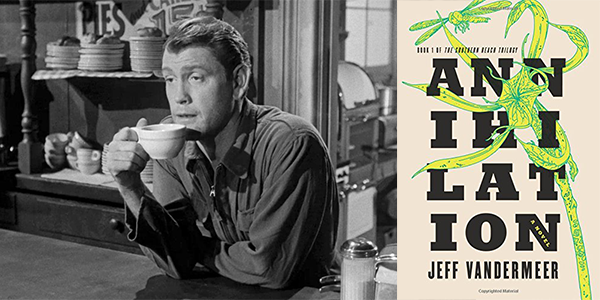 "Where Is Everybody?" → Jeff VanderMeer, Annihilation
At the start of "Where Is Everybody?" (the iconic first episode of The Twilight Zone), we meet a man wandering aimlessly through an abandoned town. He has no memory of his past; he doesn't even recall his own name. He appears to be the last person on Earth. He runs through a diner, a bookstore, a movie theatre, a mannequin supply outlet (yikes!)—there is not a single soul to be found. The loneliness and confusion drive him mad. As the episode draws to a close, the camera pans out and reveals that he is actually in a lab. The U.S. government is trying to find people fit for the dizzying confinement of a spaceship and for the solitude of space. If you enjoyed being dropped in a strange world, having to feel around the edges for what's really going on, you will undoubtedly enjoy Jeff VanderMeer's Annihilation, the first book in a trilogy about a strange land, reclaimed by nature (or other mysterious forces) known only as Area X. The government has been dispatching small teams of experts (scientists, topographers, psychologists, linguists, etc.) to the nebulous space. Every mission returns with a different result: some report Edenic landscapes, others commit mass suicide. The whole novel pulses with the unsettling feeling that crucial information is being kept from you and that you are not as alone as you may think you are.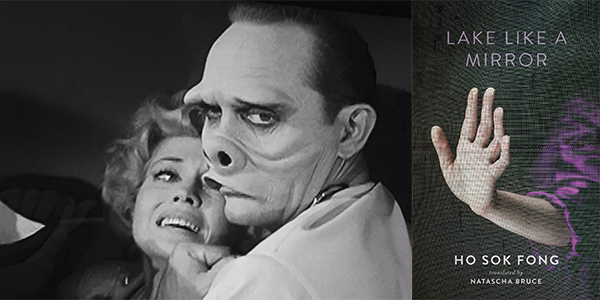 "Eye of the Beholder" → Ho Sok Fong, tr. Natascha Bruce, Lake Like a Mirror 
In "Eye of the Beholder," a woman undergoes a litany of treatments to become beautiful. The puzzling thing for the viewer is that once her bandages are removed, we can see that she is, by conventional beauty standards, absolutely gorgeous. Then the camera pulls back, and we see that what is considered normal in this alternate society is, well, hideous by our standards. If you enjoyed the twist of the scalpel here, the commentary on the way our society judges women, then you should check out Ho Sok Fong's Lake Like a Mirror, a collection of nine surreal, disturbing stories that explores the way women are repressed.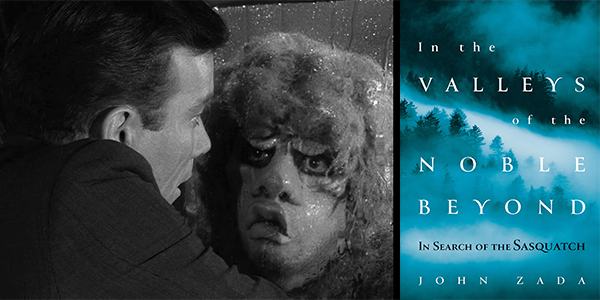 "Nightmare at 20,000 Feet" → John Zada, In the Valleys of the Noble Beyond
A man recovering from a nervous breakdown (hello, William Shatner) becomes absolutely convinced that there is a creature on the wing of the plane he is on. It's a delightfully claustrophobic episode, taking place entirely in the cabin of an airplane. (He doesn't even get the aisle seat!) If you were taken in by his obsession with this beast, you will find equal enjoyment in John Zada's In the Valleys of the Noble Beyond—or, one man's search for Sasquatch. In both cases, the fixation on a mysterious being unravels into so much more.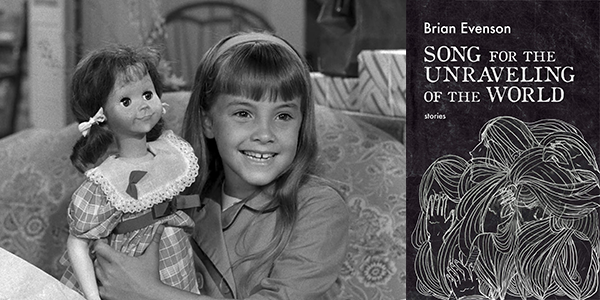 "Living Doll" → Brian Evenson, Song for the Unraveling of the World
Talky Tina actually haunts all of my dreams. A doll that comes to life?! No thank you! Then again, if she comes to life to exact revenge on a Bad Man, as she does in this episode, perhaps she's not all evil. Then again, that's kind of the brilliance of "Living Doll"—the way it makes you complicit in cheering on a haunted thing, the way it makes you unsure where to place your empathy. Such is also true in Brian Evenson's stories of horror, Song for the Unraveling of the World. These tales are not for the faint of heart. They are gruesome. (A misplaced newborn's face, a silent filmmaker, a man with a missing daughter and a suppressed secret.) You are entering an echo chamber of delusion. But if your favorite episode of The Twilight Zone is the one with the doll that comes to life (!!), this is probably right up your alley.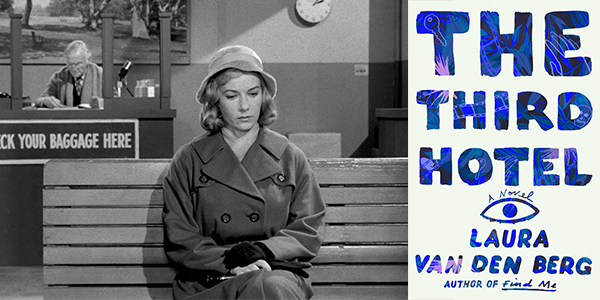 "Mirror Image" → Laura van den Berg, The Third Hotel
There is nothing more unsettling than seeing yourself. In "Mirror Image," a woman is waiting at the bus stop and initially thinks she's being pranked when her luggage keeps getting moved around. As always, eerie events ensue and it becomes clear to her that some rip in the fabric of reality has unleashed her doppelgänger. Laura van den Berg's novel may as well be the doppelgänger of this Twilight Zone episode. A widow attends a film festival in Havana, in place of her late husband, a horror film scholar. Then she begins to see him everywhere. Did he really die? Is this his doppelgänger? Is she going mad? Aren't we all?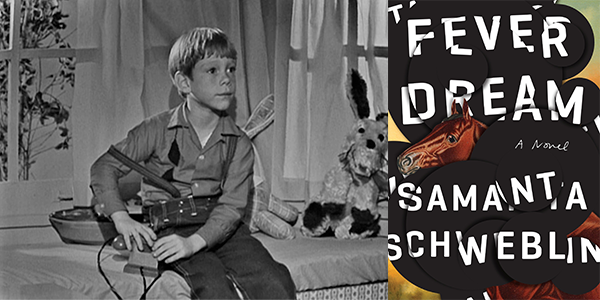 "Long Distance Call" → Samanta Schweblin, tr. Megan McDowell, Fever Dream
The bond between a little boy and his grandmother cannot be broken—not even by death. When Billy's grandmother dies, he's able to communicate with her through this toy phone she gifted him on his birthday. It would be sweet… if she weren't trying to coax him to the other side. If you were enthralled by Billy and his boundless love for his grandmother, you need to read Samanta Schweblin's gorgeously translated Fever Dream, which tells the story of a woman laying in a hospital bed with a boy at her side who is not her son. What, exactly, are the things that bind us to one another?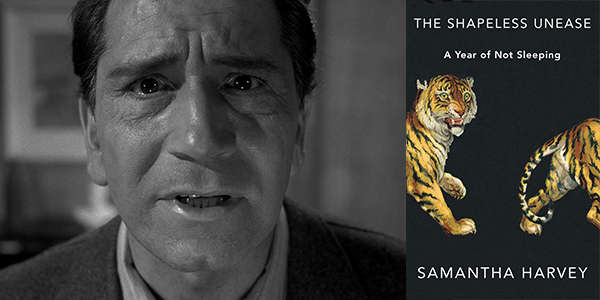 "Perchance to Dream" → Samantha Harvey, The Shapeless Unease
He can't sleep! He can't sleep because he keeps having this dream (nightmare, really) that a woman is going to kill him. And he believes that if he dies in his dream, he will die in real life. Maddening, isn't it? Samantha Harvey knows a little something about this particular kind of torment. She spent a year not sleeping, and The Shapeless Unease is her beautiful chronicle of this difficult time. But insomnia is about more than not sleeping, right? In this hybrid memoir, she probes at the things we are most afraid of.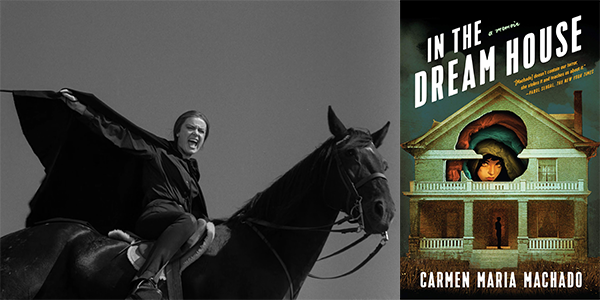 "Spur of the Moment" → Carmen Maria Machado,cIn the Dream House
A woman on a horse is being chased by another woman on a horse who turns out to be her from the future, trying to warn her about her doomed relationship. More than anything, I think this is a story about the ways we splinter off from our younger selves—the ways our wants and needs change as we grow. Carmen Maria Machado's heartbreaking, earth-shattering memoir In the Dream House is about an abusive relationship. She tells the story from a myriad of different angles, playing with genre and using myth and folklore and queer theory to try to talk about something we don't really have the language for. As much as it is a brave retelling of a personal trauma, it is also very much about time and storytelling, the start of a roadmap for those who come next.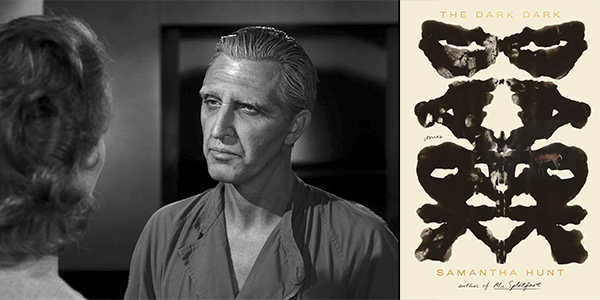 "The Long Morrow" → Samantha Hunt, The Dark Dark
It's a classic love story: boy meets girl, boy goes into space in a cryogenics freezer, boy takes himself out of cryogenics freezer so that he may spend his last days on earth with girl, meanwhile girl puts herself into a cryogenics freezer (where does one get access to this? I'd rather not see the rest of 2020) so that she may be with the boy when he returns. If anything, this is a cautionary tale about how important communication is in a relationship. But I digress: if you got chills thinking about the way sometimes two people can be in love but completely disjointed at the same time, I recommend Samantha Hunt's The Dark Dark, a dark (yes) collection of stories in which everything is slightly unhinged, in which people seem to talk past one another.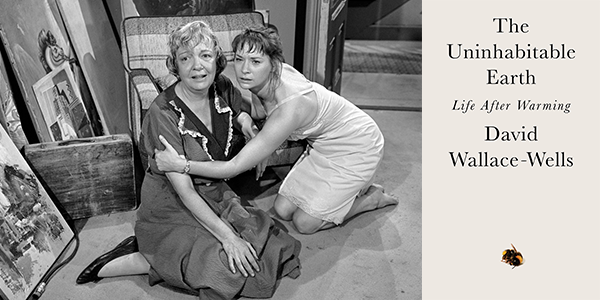 "The Midnight Sun" → David Wallace-Wells, The Uninhabitable Earth
It's oppressively hot. It's so hot that people have fled the city. Water becomes a scarce resource everywhere. You feel like you're melting into the floorboards with these characters. What has caused this catastrophe, you ask? The Earth is plummeting into the sun. In our very real world, though, global warming is causing similar effects and you can read about them in David Wallace-Wells' depressing and incredibly informative The Uninhabitable Earth.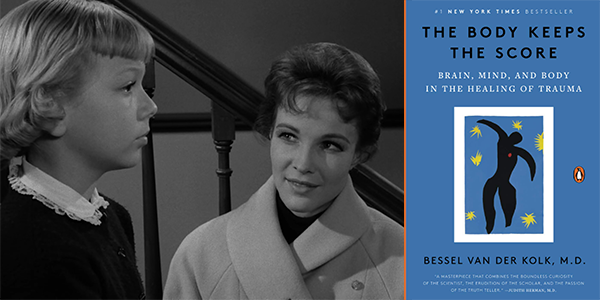 "Nightmare as a Child" → Bessel van der Kolk, The Body Keeps the Score
In what I personally think is one of the scariest episodes of The Twilight Zone, a woman comes home to find a little girl sitting at her doorstep. The little girl is very creepy (as most little girls are). The woman is sure they've never met, and yet the little girl somehow knows everything about her. I mean everything—not only her name, but the specific location of a scar on her body, too. And she keeps warning the woman that something bad is going to happen. It is revealed at the end of the episode that the little girl is a physical manifestation of the woman's subconscious. The woman has been repressing the memory that the man who murdered her mother is about to be released from prison; her subconscious materializes to save her. (Surprise, surprise: this one is sort of an upper!) If you are interested in the ways that trauma shapes our lives, I suggest reading The Body Keeps Score. I warn you: it is not by any means light reading, but it is a vital look at how trauma affects the body and brain and manifests in everyday life.
"The Monsters Are Due on Maple Street" → Rumaan Alam, Leave the World Behind
If the apocalypse is coming, what would you be more afraid of: the unknown dread knocking at your door or the inevitable horribleness of human nature? (We all saw the great toilet paper shortage of 2020!) "The Monsters Are Due on Maple Street" starts in a sweet suburban neighborhood that experiences a strange shadow flying overhead, followed by a blackout. Sure, aliens may be invading, but what is more haunting is the way neighbors turn on each other. Similarly, in Rumaan Alam's thrilling new novel, Leave the World Behind, a couple leaves the city for a relaxing weekend—only to have the couple who owns the house they're renting show up in a panic. Something strange is happening in the city, and now they're all stuck. But who can you really trust in times like these?
"Time Enough At Last" → Susan Orlean, The Library Book
Meet Henry Bemis. He's just like you. He has a day job and a shitty relationship and all he wants to do is read—if only he had the time!! (Relatable, no?) Then a bomb goes off while he's in the bank vault, eviscerating society and leaving him utterly alone (a real theme in this series). But honestly? He's not mad about it. In fact, he's downright stoked. He plans out his reading for the next few months and years with the giddiness of a true book nerd. Unfortunately, fate steps in and he breaks his glasses. "But there was time now!" he says, in what is arguably the most depressing ending of an episode this show has ever produced. If this speaks to you on a visceral level, might I recommend The Library Book, in which Susan Orlean revisits the case of a catastrophic fire that engulfed the Los Angeles Public Library? It's history, it's mystery, it's a tribute to libraries everywhere—it's a book lover's dream! Henry Bemis would've loved it.