Who Are the Mean Girls
in Literature?
Ellie Eaton Names Caroline Bingely, Vittoria, and Many More
A pupil at an all-girls boarding school in the 90s, I attended the kind of crumbling British institution that appealed to upper-crust types and army brats without much academic ambition. An elitist bubble, utterly detached from the real world, governed by a kind of snobbish tribalism. My teenage years were spent in the shadow of a handful of girls, a clique who strutted around our campus like demigods, flicking long manes of hair, untouchable, I believed, utterly impervious. They wore biker or cowboy boots and large, oversized men's cardigans with sleeves voluminous enough to hide cigarettes and tampons. On Sundays they strode down the aisle to receive Holy Communion—chins high, arms swinging—as if it was a Paris catwalk.
More than two decades after leaving school, the names of teachers and housemistresses long forgotten, the memory of those "mean girls" remains indelible. To put it another way, if I saw them on the streets of London, I'd duck and run for cover. When it comes to my reading tastes, that's a different matter. Give me a heroine who's sharp tongued and salty—a Becky Sharp, a Lady Macbeth—compared to whom other, more agreeable protagonists, start to feel like warm porridge.
To that end, the books on this list have claws. They are an acknowledgement of that little flash of nastiness that surfaces in us every now and again (the time you laughed when your dad broke his chair in a restaurant, the colleague you left smiling with spinach in their teeth). Though we might not want them as our best friend, there's something undeniably alluring, awe-inspiring even, about that most uncompromising of characters—the mean girl.
*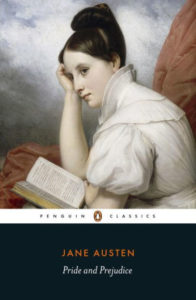 Caroline Bingley
Jane Austen, Pride and Prejudice
Snobbish, meddling, and two-faced, Caroline Bingley is the original mean girl. In Austen's beloved novel of manners, when Caroline—an elegant, well-educated woman with a fortune of twenty thousand pounds—finds herself in danger of being sidelined by Elizabeth Bennett, she does what any villainess would do, freeze her out. Patronizingly cordial to Elizabeth in person, as soon as the eldest Bennett's back is turned Caroline sticks the knife in. "She had no conversation, no style, no taste, no beauty," she snaps, the 19th Century equivalent of trash-talking. Though Caroline's snubbing of the Bennett sisters ultimately fails to keep Elizabeth and Darcy apart you have to admire her back-stabbing ambition.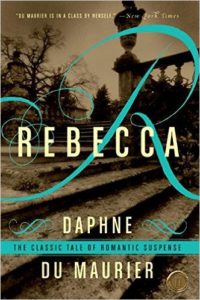 Rebecca
Daphne du Maurier, Rebecca
In du Maurier's gothic classic a young bride marries a widower and is transported to a Cornish mansion where she attempts to fill the shoes of her glamorous predecessor. Even from the grave the eponymous Rebecca manages to outshine du Maurier's meek narrator (only ever referred to as the second Mrs. Maxim de Winter). Hedonistic, irreverent, licentious, Rebecca's ghostly presence snakes menacingly around the novel, slowly tightening her grip.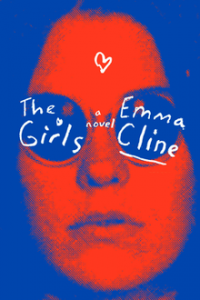 Suzanne
Emma Cline, The Girls
While Emma Cline's debut is loosely based on the Manson family, the real danger in this book comes not from cult leader, Russell, but his raven haired second in command, Suzanne. At nineteen, Suzanne, his "little hellhound," has a talismanic hold over the gang of younger teenage girls who follow in her wake. She weaponizes this power, manipulating her proselytes into stealing money from their parents, breaking into houses, having sex with older men, and finally, committing a gruesome murder. The Girls is a lesson in the bewildering influence teenagers have over one other, mean ones in particular, and the lengths they will go to to win each other's affections.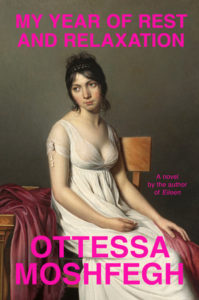 Narrator
Ottessa Moshfegh, My Year of Rest and Relaxation
Ottessa Moshfegh specialises in awkward women. They're prickly, contemptuous, self-involved, and in the case of My Year of Rest and Relaxation, brilliantly mean. In this story of a young woman's attempt to sedate herself into a better future, the unnamed narrator's doggedly reliable best friend, Reva, plays punching bag to a barrage of verbal jabs and cruel belittlements. Reva's mother is dying and fears being left alone. "We're all alone, Reva," snaps Moshfegh's narrator. "Don't be a spaz," she says, when cancer spreads to the mother's brain.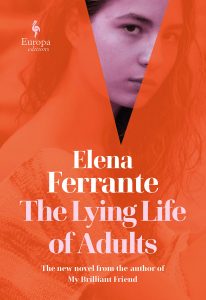 Vittoria
Elena Ferrante, The Lying Life of Adults
In Ferrante's coming of age novel the name Aunt Vittoria is byword for "a monstrous being who taints and infects anyone who touches her." After Giovanna—Ferrante's adolescent heroine—overhears her father comparing her to his estranged sister, the teenager convinces herself she has inherited Aunt Vittoria's mean-spirited ugliness. All attempts by Giovanna's parents to expel this bogeywoman from their lives only makes Aunt Vittoria all the more alluring. In person she is as vindictive, petit and manipulative as we expect, gloriously vulgar and brimming with spite.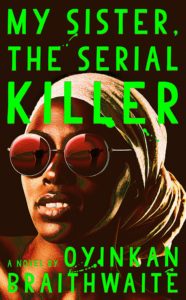 Ayoola
Oyinkan Braithwaite, My Sister, the Serial Killer
The title of Braithwaite's deadpan debut is something of a giveaway. Casually sadistic Ayoola swats down lovers like flies, leaving her sister, Korede, to clean up the bloody mess. Ayoola is as self-absorbed and vein as her sister is practical. She spends her days lazing around their house, scrolling through Instagram and seducing men, while Korede grafts as a nurse in a Lagos hospital. Despite the trail of corpses left in her wake, in the end it's not Ayoola's sociopathic instincts that make her so compellingly cruel, but how casually she poaches Korede's only love interest, a doctor at the hospital. "If you want him for yourself, just say so," Ayoola taunts, dangling him in front of her sister, before snatching him for herself.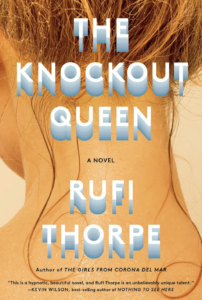 Bunny Lampert
Rufi Thorpe, The Knockout Queen
Nobody writes about the messy lives of adolescents better than Rufi Thorpe and, let's face it, there are few things more terrifying than a teenage girl. At six foot three, Bunny Lampert looms large in this story about a rich Californian volleyball player and her gay best friend Michael. A self-described monster, Bunny bites a one boy's ear so hard she makes him bleed, before going on to pound a female team mate's head into a locker room door so hard it sounded "like celery wrapped in meat, like, just crunching." Despite torching a building and bedding her coach, there's something uniquely forgivable about Bunny's capacity for destruction and violence. Her unwieldy body, her loyalty to her friend, her twisted insecurities, all serve to remind us of the horrors of being a teenage girl.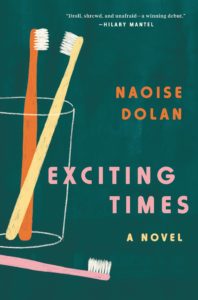 Eva
Naoise Dolan, Exciting Times
Eva, the 22-year-old narrator of Dolan's exceptional debut, wears her meanness like an aegis, using it to deflect the barbs and backhanded compliments thrown at her by her lover, Julian, an emotionally withholding British banker." I don't have any friends," Eva announces early on in the book, with a frankness that is typical of a loner who avoids her flatmates at all costs and shuns her fellow teachers at the English language school where she tutors the progeny of affluent Hong Kongese. While enjoying the perks of Julian's credit card and rent-free apartment, Eva fantasizes about him being secretly married. "It would make me a powerful person who could ruin his life." It's only when she falls for Edith, a poised young lawyer, that we recognize that Eva's power games and caustic one-liners are a panoply, a well honed defense mechanism, shielding her from the ramifications of gender and class.
__________________________________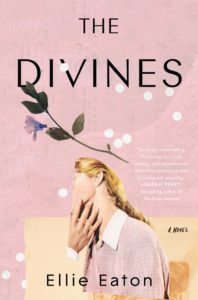 The Divines by Ellie Eaton is available now via William Morrow & Company.
---