What is the Right Poetry Collection for You?
More Accurate Than Astrology
Want to get into poetry but not sure where to start? Prefer to read a whole book of poems straight through instead of dipping into random single servings online (or—gasp—on Instagram), but have no idea which collection you might like best? Well, as ever, you've come to the right place. Find yourself among the descriptors below and you'll also find your perfect read. Or two or three perfect reads, because if you're anything like old Walt, the patron saint of American poets, you probably contain multitudes. Besides, all of the collections below are pretty great, so you really can't go wrong.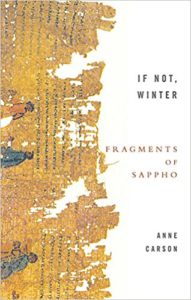 Minimalists
Sappho, If not, Winter, tr. Anne Carson
Most of Sappho's poetry has long been lost. Only scraps remain; some of them have been translated and collected here by the brilliant Anne Carson. She uses brackets to show where the papyrus was torn or the word obscured. The result is a volume of tantalizing fragments with a lot of empty space—some of these poems are barely even poems anymore!—but it is exactly that empty space that gives them their ecstatic beauty.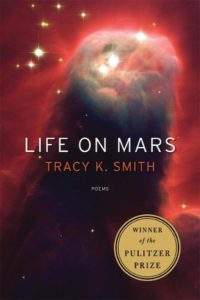 Cool Nerds
Tracy K. Smith, Life on Mars
David Bowie, outer space, science fiction, interplanetary travel, the universe and everything: that's what you'll find in Smith's Pulitzer Prize-winning elegy for her father, who worked on the Hubble space telescope. You'll also find his drink, and what his eyes were like, and what it feels like to be a human in the world, both with and without him. It's about as wide a spatial attention span as you're likely to find in literature.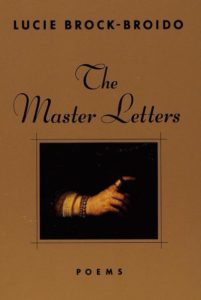 Good Witches Who Also Happen to be Emily Dickinson Stans
Lucie Brock-Broido, The Master Letters
Don't act like you don't have at least one friend who fits this description, okay? If you think you don't, it's probably you. This collection by Our Lady of the Unicorn Hair Lucie Brock-Broido is based on the letters Emily Dickinson wrote to her unidentified "dear Master," and were discovered after her death. The work inside is bizarre and lush and full, each poem as close to a real spell as poems can get (pretty damn close). At least the final poem, a tribute to Georg Trakl, works some kind of magic on me every time I read it.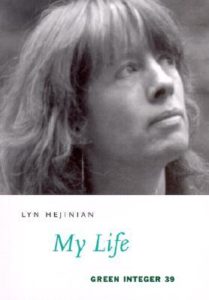 Social Media Addicts
Lyn Hejinian, My Life
If you think you're adept at building a life and/or persona out of a stream of artful and semi-meaningul but essentially unconnected sentences and sentiments, well—check out Lyn Hejinian. If for no other reason than it will be endless fodder for your Twitter feed and Instagram captions.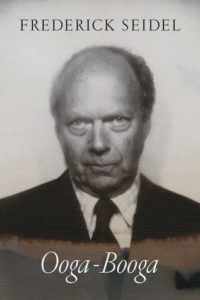 Class Clowns
Frederick Seidel, Ooga-Booga
Like the best class clowns, Seidel's poetry is darkly funny, savage and unprecious, tackling serious themes with oft-offensive glee. These poems are not particularly beautiful! But they are pretty unforgettable. Also a good volume for anyone who thinks they are like, much too cool for all that nice poetry.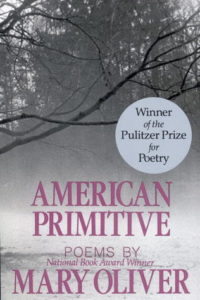 Outdoorsy Types
Mary Oliver, American Primitive
Nature is sort of an old-fashioned topic for poetry—long treatises on sunsets and intricate descriptions of clouds are what give it a bad name. And though what Mary Oliver does is take nature and elevate it into the sublime, she still isn't "cool"—she's really too popular for that (imagine). But her Pulitzer Prize-winning American Primitive is worth it, even if you're a snob.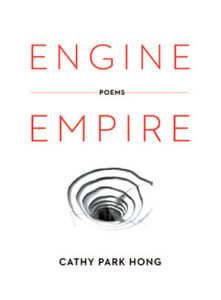 History Buffs and/or Luddites
Cathy Park Hong, Engine Empire
There's a reason this book has a plumb blurb from David Mitchell: it recalls Cloud Atlas in its arc, if not in its scope. Engine Empire is a triptych, with the first part set in the Old West, the middle section in contemporary China, and the third in an almost fully-virtual future, where "smart snow" connects us all instantly. It is much about myth-making, of our past, present, and future, but also the way we see ourselves. I'd recommend it for anyone with one foot in the past and the other dangling off the precipice of the future—so, you know, everyone.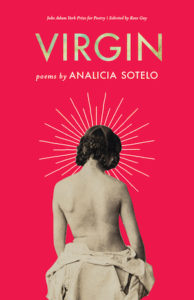 Girls Who Grew Up on D'Aulaires
Analicia Sotelo, Virgin
Case in point: I personally grew up on the D'Aulaires' Book of Greek Myths, and I personally am a girl/woman, and I personally love this sexy, magical volume of poetry, in which Ariadne and Theseus and Persephone appear to reflect and refract notions of contemporary American girlhood in the most scintillating manner possible. These poems make me short of breath.
Failed Romantics
Paige Ackerson-Kiely, My Love is a Dead Arctic Explorer
To explain, I will simply quote from one of my favorite prose poems in this book, "The Meteorite."
Imagine that we are finally together. I am drawing my finger under the waistband of your pants. Then a black vapor leaches out of my eyes and everything I gaze upon shrivels and dies. Don't make a joke about how it is a good thing I haven't gotten your pants off yet because this vapor also kills everything I rest my mind on. This is how a night goes insane. It is brutal and you will surely die even though you are strong and beautiful and I love you so much. There is no way around it.
I know.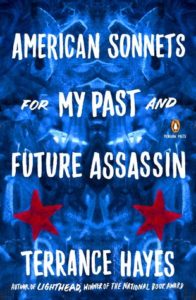 Registered Voters
Terrance Hayes, American Sonnets for My Past and Future Assassin
Each of the poems in MacArthur Fellow Hayes's latest collection has the same title: "American Sonnet for My Past and Future Assassin." Each one was written in the 200 days following Donald Trump's election. Which makes this collection the sound of a certified genius wrestling with our present—and as you might expect, it is sometimes funny, sometimes gorgeous, sometimes despairing. This one isn't a personality type, you say? Most people are registered voters in addition to whatever else, you say? Well, good. Most people should be reading Terrance Hayes.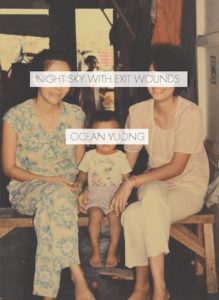 Ugly Criers
Ocean Vuong, Night Sky With Exit Wounds
If you aren't ugly crying, you aren't doing it right. And if you aren't ugly crying, you probably also aren't reading this book—or maybe you just don't have a soul!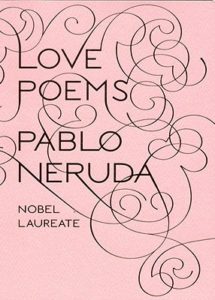 Frequent Wedding Toasters
Pablo Neruda, Love Poems
Because you must be just like, overflowing with love and loved ones! Or more likely you are simply too nice for your own good and could really use some quotable material. (Though officially I am against the use of Neruda at weddings, I know that I am in the minority.)
Incurable Wanderers
Ada Limón, Bright Dead Things
In one of the earliest poems in this collection, Limón writes: "If you walk long enough, your crowded head clears." Which is exactly how it feels to read this collection, which wanders from Montana, to New York, to Kentucky, across wild open spaces, beneath "some blur of a bird," through airports, lighthouses, orange groves, and "all this blank sky." This is a collection that will make you want to explore the world, and also know it. Good for wanderers of the mind, too.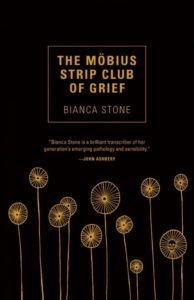 Intellectual Goths
Bianca Stone, The Möbius Strip Club of Grief
In this volume, the dead put on shows for the living—or hold hands with them, for the right price—a cacophony of voices speak, in and out of the underworld; there is grief, of course, and ennui, but there is also humor (goths, contrary to popular belief, are often funny) and real emotional impact. For gothic credentials, consider, for instance, this stanza from the collection's situating poem "A Brief Topography of the MSCOG" (or better yet, go read the whole thing):
Let go and there is nothing
tethering you to the stake
that is always driven
into the soft center
of your vampiric world.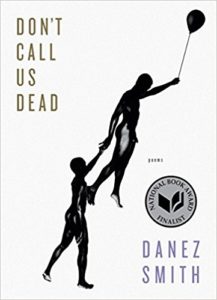 People Who Don't Think They Like Poetry
Danez Smith, Don't Call Us Dead
I mean, I think everyone in America should read this book, and most people in America probably don't think they like poetry. But they do. I recommend this not because it is "easy" poetry or "gateway" in any way, but just because I think it is so compelling I couldn't stop reading once I'd started, and powerful enough to burn holes in the preconceived notions of anyone with the good fortune or foresight to pick it up.
---