The New Class: 15 Great Campus Novels Published in the Last 10 Years
Possibly the Only Safe Campuses You'll Find This Year
As you may or may not have noticed, I love a good campus novel. This is the time of year—the tail end of summer, counting the days until the relief of autumn—when I always want to read about cliques and classes and charismatic professors. But this year, as colleges and universities struggle to effectively deal with the coronavirus pandemic, my yearly campus novel binge has been imbued with a particular sadness and significance—and I've also felt the urge to read and return to more recent examples of the form, many of which push against the old tropes in interesting ways. Still, I can't help wondering: After all this, what will the next decade of campus novels look like? Until then, here are my favorites from the last one.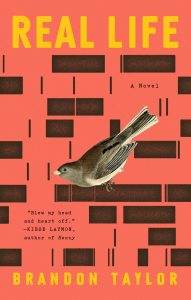 Brandon Taylor, Real Life (2020)
Taylor's celebrated (and Booker Prize-longlisted) debut takes place over a single weekend at a Midwestern university, which makes it an outlier in the traditional campus novel genre, which usually can't help but show off at least a semester or two. Another thing that makes this novel an outlier: its protagonist, Wallace, is a Black, gay biochemistry PhD candidate, navigating a white cohort and a growing sense of unease. Taylor is himself a fan of the campus novel, and wrote the novel in part to expand on those old (and usually white) characters and tropes. "What I wanted to do was to take this genre and this milieu that I really respond to as a reader and to sort of write myself into it," he told The New York Times. The genre, it's safe to say, is better for it.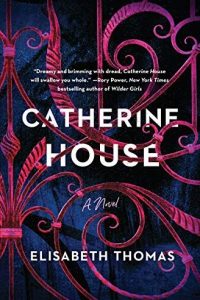 Elisabeth Thomas, Catherine House (2020)
Thomas's debut is what I'm going to call nu-campus-Gothic: a riveting, atmospheric novel about a young woman in an exclusive, secluded, secretive school, whose graduates go on to do spectacular things—if they make it through. And most of them do! But not the ones who ask too many questions. Ines comes in desperate to escape the outside world, but finds that the world inside isn't as hospitable as she hoped. The novel is as hypnotic as the house.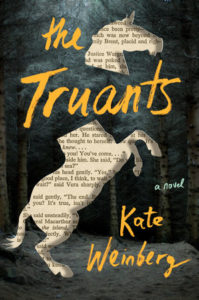 Kate Weinberg, The Truants (2020)
A mesmerizing professor, a close-knit clique, and secrets and betrayals galore: if it sounds like The Secret History, well, all right, but add a little Agatha Christie to the mix and you'll get closer to the core of this evocative, delicious thriller.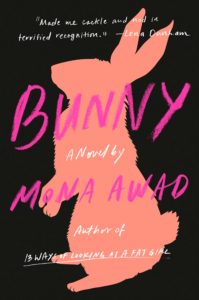 Mona Awad, Bunny (2019)
If you like your campus novels weird as hell, and especially if you already (think you) know how bizarre those tiny MFA cohorts can be, you've come to the right place. I'll put it like this: Bunny reads like what might have happened if Kelly Link rewrote Heathers. Yes, I know. But it's actually that good.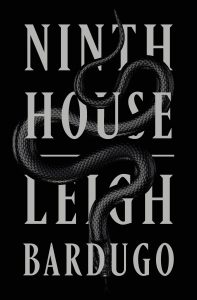 Leigh Bardugo, Ninth House (2019)
Apparently, 2019 was the year of the dark, bloody, magical campus novel, because it also gave us Ninth House, Bardugo's adult debut, which is set at Yale—a Yale that has much more going on beneath the surface (literally) than we've been led to believe. Delicious and horrifying in equal measure, it's not for the faint of heart, but will reward those it sucks into its terrible world handsomely.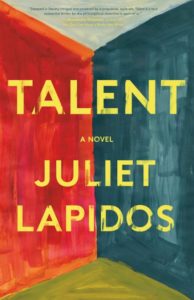 Juliet Lapidos, Talent (2019)
Sometimes you have to poke fun at the things you love, and Lapidos does that with edgy, witty aplomb in this novel, which includes a literary mystery and a love triangle and which absolutely no PhD candidate who has been ABD for years should read. Or miss? Depends on your perspective, I suppose.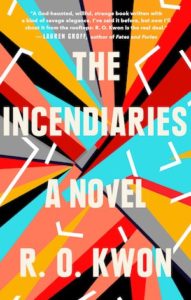 R.O. Kwon, The Incendiaries (2018)
A campus novel-cum-cult novel: what more could you ask for? A thoughtful examination of religious faith and fervor and how it can grow and ebb and shape young minds? A moving book about grief? A love story? You got it. This novel fits what feels like . . . everything into its 240 pages, again pushing at the boundaries of what a campus novel is, or should be.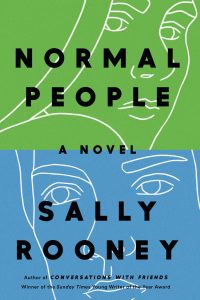 Sally Rooney, Normal People (2018)
Would we say that Normal People is a campus novel? In some ways it's too small (too much about the relationship, the wrong words said between two people) and in some way it's too big, sprawling away from the campus in multiple directions. But still, the central part of the action ("action") takes place while the characters are at Trinity, and while we don't see them going to class that much, they do care about their studies, and judge themselves (and each other) by their achievement. Plus, if we're ticking off tropes, you have the heightened discourse, the privilege issues, the campus parties—I'm counting it.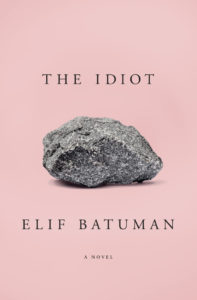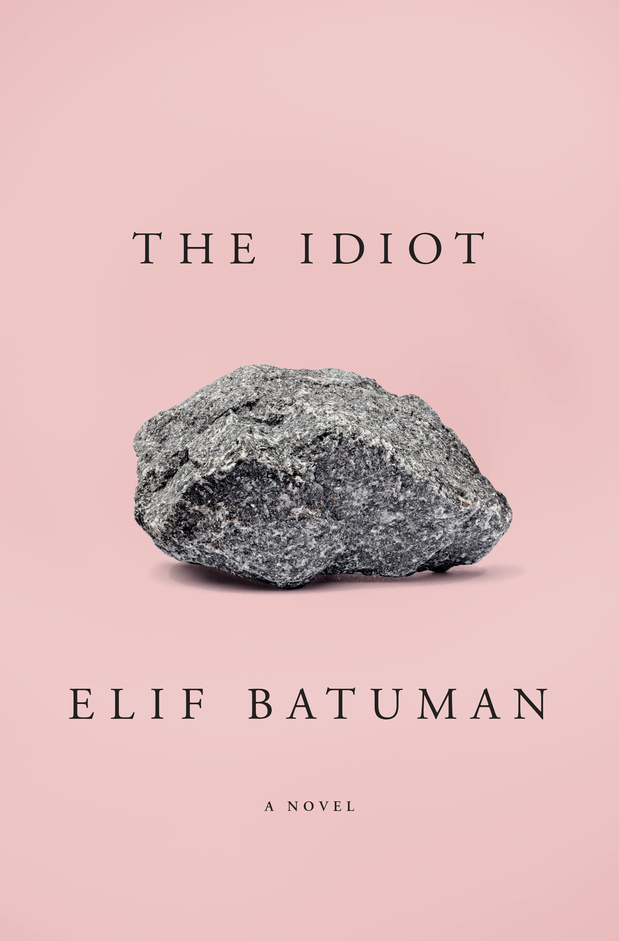 Elif Batuman, The Idiot (2017)
There's no real point in summarizing this deliciously sprawling, appealing shaggy dog of a campus novel, but if I did, I might do it like this: Selin is a freshman at Harvard who emails, and sometimes spends time with, an older guy named Ivan. So yes, the plot is minimal. What you come for here is the quality of mind: the thoughts, observations, and mood of this novel, the sly humor and obvious intelligence. It's like the most interesting person you knew in college wrote a novel about you.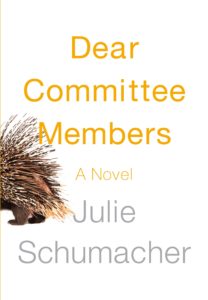 Julie Schumacher, Dear Committee Members (2014)
A very funny, very cranky novel-in-recommendation letters: the academic's version of the epistolary novel. See also: The Shakespeare Requirement (2018).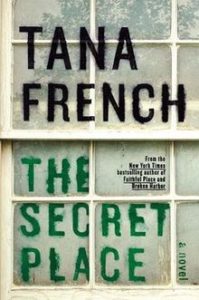 Tana French, The Secret Place (2014)
The girls of St. Kilda's have a secret—but which girls, and how much do they really know? Split between the investigation, led by Stephen Moran, and one of the students, Holly Mackey (daughter of Frank), it's a chummy thriller with a touch of magic. Which reminds me: I miss the Dublin Murder Squad series.
Susan Choi, My Education (2013)
A delicious, sexy novel that takes an old trope—young, searching student falls into an affair with gruff, alluring professor—and queers it. Literally, in this case, because just when you think it's going to go that way, that student starts making out with the professor's wife instead. The novel is mostly a deep dive into their relationship, and into the ways it changes them both—the result is a moving, glorious book that everyone should read. I will also make note of Choi's latest, Trust Exercise, which is the best high school novel I've read in recent memory, but isn't quite enough of a campus novel to make this list.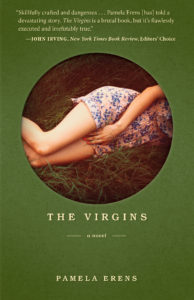 Pamela Erens, The Virgins (2013)
Erens pulls off more than a few tricks in her second novel, the most impressive of which is her very unlikeable, very unreliable narrator, a villain jealously imagining the love affair (and sexual practices) of a couple at their shared boarding school—almost as if the narrator of Salter's A Sport and a Pastime was sinister, and involved. The novel itself is a brutal delight, and surely a contemporary classic of the genre.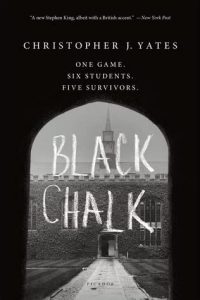 Christopher J. Yates, Black Chalk (2013)
Traditional campus novel (hello Oxford) meets game theory. It's not a perfect novel, but it is a hell of a lot of fun.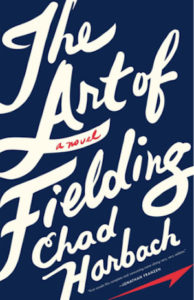 Chad Harbach, The Art of Fielding (2011)
Just making the cut is Harbach's bestselling, much-discussed debut, which manages to be a great campus novel and a great sports novel—if you need proof, this reader, who finds baseball intolerably boring, happily zoomed through all 544 pages, and even got invested in some of the sports talk. (But really it was the romance I liked.) An indication of how quickly things change: Though it was published in 2011, The Art of Fielding already feels like a novel of a different age, one of the last big literary heirs of Jonathan Franzen and David Foster Wallace, certainly the last one on this list.
---