The 20 Best Campus Novels, Ranked
The Dean's Listicle
It's finally starting to feel like fall (at least this moment, at least in New York), and even if the weather wasn't cooling, one could easily be tricked by all of the Back! To! School! discourse and new, alluring boots for sale. And as someone who thinks back fondly on college and even high school (sorry, I love to learn?), fall always puts me in the mood for a good campus novel. Luckily, there are many to choose from, so in case you feel a similar urge this season, I've put together the following suggestions.
For the record, I've limited the books here to those set on or around college campuses or in boarding schools—I excluded novels set largely in regular high schools (which unhappily leaves out Susan Choi's spectacular latest, Trust Exercise) because there's too much available world outside the campus proper. For me, a true campus novel has a sense of enclosure, almost like a locked room mystery or an off-world fantasy; campuses develop their own systems, hierarchies, and mythologies that are distinct from the world at large.
I've also omitted some books that are frequently listed as campus novels but don't have quite enough campus for me, like J. M. Coetzee's Disgrace and Don DeLillo's White Noise and Zadie Smith's On Beauty and even A. S. Byatt's Possession (which certainly has enough academics, but that's not quite the same)—all of these are particular favorites of mine that would otherwise rank high on this list, all solid choices for autumn reading if you're not making a strict ranking on a literary website.
Finally, this is fair warning that, as with all lists of its ilk, this ranking is subjective and incomplete. I've left off countless novels and probably snubbed your favorite. It's not lost on me that this list is pretty white—in this case, it mirrors the genre itself. (Consider this a call for more people to write more kinds of campus novels.) And as always, please feel free to add and argue in the infinite list that is the comments. But now, without further ado, my ranking of my favorite campus novels: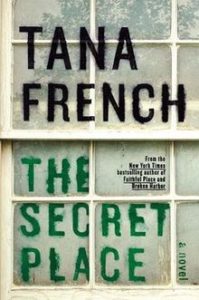 20. Tana French, The Secret Place
My second favorite Tana French novel (The Likeness forever) takes place at a girls' boarding school in the suburbs of Dublin with one notable feature: an anonymous message board (kind of like the one you used if you were in college circa 2007, only analog and with murder clues). But the real joy in the book is in the swirling allegiances, stories, and secret abilities of the girls who populate it—what is a campus without its denizens?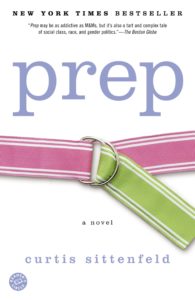 19. Curtis Sittenfeld, Prep
A prep school cult classic beloved by those in the know.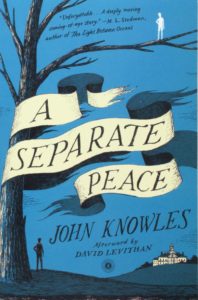 18. John Knowles, A Separate Peace
The most important, and most beloved, WWII campus novel—I admit I found it a little oblique when I first encountered it as a teenager, but maybe that's because I didn't pick up on the underlying "emotion." It's probably a little bit outdated now, but I feel it must be included to get a rounded sense of what's good in the genre.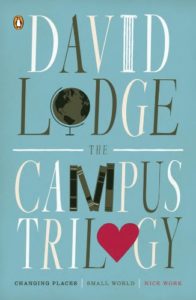 17. David Lodge, The Campus Trilogy
Now, you see, I've already cheated, and snuck in three of Lodge's classic campus novels—Changing Places, Small World, and Nice Work—for the price of one. Well, look, this is not a democracy, and I am king of this list.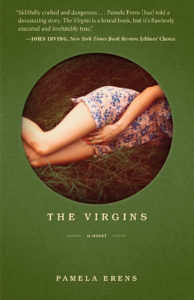 16. Pamela Erens, The Virgins
Imagine a more restrained, more feminist version of A Sport and a Pastime, set at a boarding school. Sensual, strange, and structurally compelling, it should also go down in the history books as having one of the best, most deliciously unreliable narrators of all time.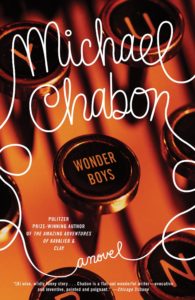 15. Michael Chabon, Wonder Boys
Always a delight, and as Robert Ward famously put it in his Times review, "the ultimate writing-program novel. If that sounds insulting, I don't mean it to be. But anyone who has ever served time in a writing program and gone to the "writing festivals" at various universities will instantly recognize the milieu and the characters." It loses some points for its limited scope, and focus on a festival rather than regular academic programming, and maybe I'm a little influenced by the very fine film, whose characters have somewhat overwritten those I imagined, but I still love it.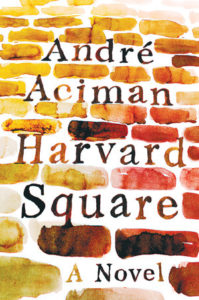 14. André Aciman, Harvard Square
This one too breaks my rules a little bit—it concerns a PhD candidate at Harvard over a summer ("Cambridge was a desert" is how the novel opens) and his relationship with a cabdriver named Kalaj, which thrives in the heat but begins to wane when the semester starts up again. I might not include it, except for the fact that Cambridge is so frequently used interchangeably with Harvard; at least in my imagination, the city counts as campus. Certainly the enclosure aspect is felt here—an outsider's view, to be sure, but all I have.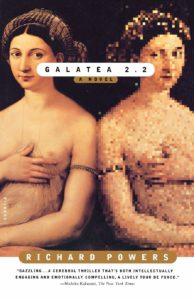 13. Richard Powers, Galatea 2.2
Powers' retelling of the Pygmalion myth would have been called autofiction had the term been in wide usage in 1995—in it, a writer named Richard Powers returns to his alma mater to be its writer-in-residence for a year. He meets a computer scientist working on developing artificial intelligence (in particular, one that can analyze a work of literature as well as, say, Richard Powers), and much consideration of the nature of consciousness and humanity ensues.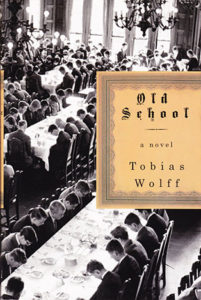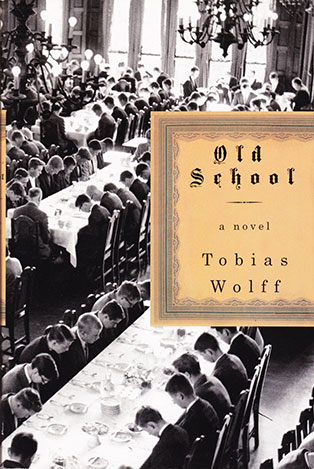 12. Tobias Wolff, Old School
It's hard, as a writer, not to have special affection for this novel, in which an unnamed senior at an unnamed boarding school in the early 60s hopes, via one of the school's writing contests, to meet some of their very much named judges: Robert Frost, Ernest Hemingway, and Ayn Rand. "My aspirations were mystical," he tells us. "I wanted to receive the laying on of hands that had written living stories or poems, hands that had touched the hands of other writers. I wanted to be anointed." It's a subtle, lovely novel, about digging for the truth, which I know sounds extremely corny but somehow, in Wolff's hands, just isn't.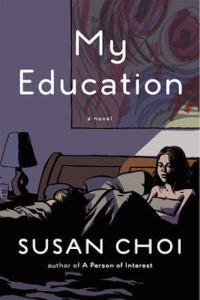 11. Susan Choi, My Education
In which the young female graduate student is sucked into the orbit of her sexy professor—and falls for his wife instead. What I love most about this novel is how thoroughly it sees its plot through—no one gets off the hook, and a leap forward in time comes at the most satisfying moment, making it not only a brilliant campus novel but also a profound meditation on the long reverberations and repercussions of early, ferocious love.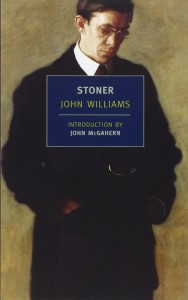 10. John Williams, Stoner
Everyone's favorite forgotten-but-not-forgotten novel is also everyone's favorite forgotten-but-not-forgotten campus novel, which all hangs on the beauty of Shakespeare's Sonnet 73.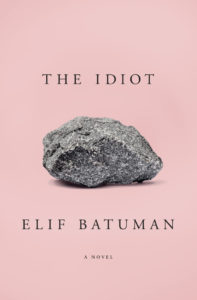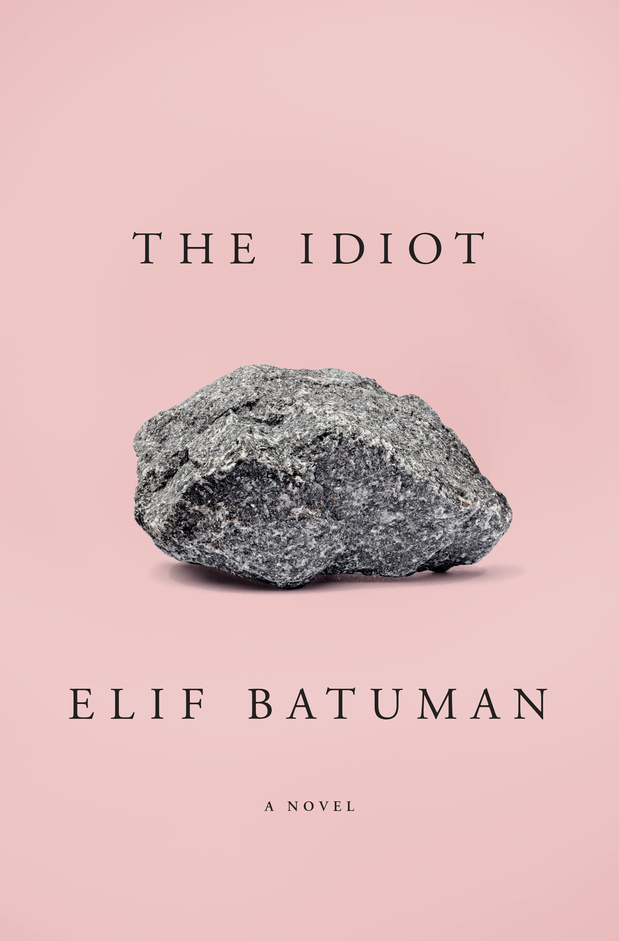 9. Elif Batuman, The Idiot
I loved Batuman's digressive, baggy, intellectual novel about a young woman named Selin, who flirts awkwardly, emails furiously, muses elaborately, and reads extensively in her first year of college at Harvard. Relatable!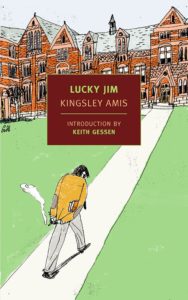 8. Kingsley Amis, Lucky Jim
An obligatory inclusion on a list like this—but unlike many of my colleagues in the Literary Hub office, I actually do genuinely like this novel, and find it amusing, though I admit that as I age I have less and less sympathy for people who so routinely, resolutely, and stubbornly get in their own way.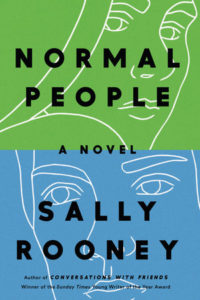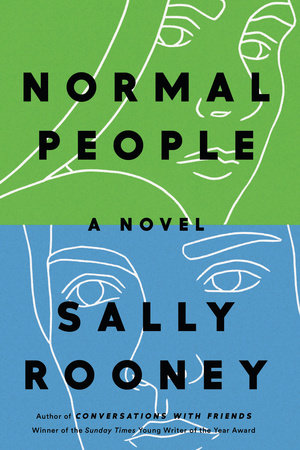 7. Sally Rooney, Normal People
The rare novel that covers both high school and college—necessary, in this case, so we can see Connell and Marianne's roles shift and reverse over the years. To be fair, the Irish college experience is a little different than the American—students are much more connected to home—but I'd say it still counts. I probably don't have to say too much more about this novel here, but I will say that it is engrossing in ways that are not totally clear on casual read; Rooney is brilliant in writing about love, class, capitalism, and the wretched ways we talk to ourselves and one another.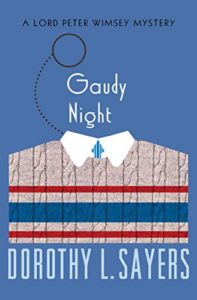 6. Dorothy L. Sayers, Gaudy Night
Lots of campus novels are also mysteries, and Sayers wrote some of the best—including this one, in which Harriet Vane attempts to discover who is behind the destructive, abusive behavior at her alma mater. A resolutely feminist, highly entertaining, actually pretty murder-free affair.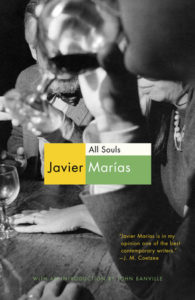 5. Javier Marías, tr. Margaret Jull Costa, All Souls
"All campus novels are, at a certain level, acts of revenge—on institutions, on colleagues, on students, even on set texts," wrote John Banville in his introduction to a reissue of Marías's contribution to the genre. "All Souls is as stylishly vengeful as the most embittered and rancorous junior lecturer could wish for; it is also fond, profound, moving, delightfully strange and wonderfully funny." In my experience, you either love Marías or you're bored by him; if you find yourself in the former camp (this would be the cool and correct camp), this is the campus novel for you.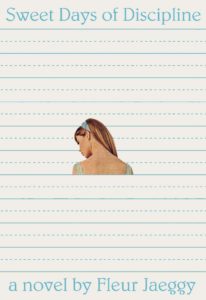 4. Fleur Jaeggy, tr. Tim Parks, Sweet Days of Discipline
Jaeggy's boarding school novel is scarcely a hundred pages long, but each one of them is thrilling and intense, especially if you've ever been a teenage girl. It's a distilled portrait of isolation and obsession: a captive in her school in the Appenzell, our narrator falls hard for the worldly-seeming new girl, Frédérique: "She spoke to no one. Her looks were those of an idol, disdainful. Perhaps that was why I wanted to conquer her. She had no humanity." The whole thing is magic: one of the coldest, most penetrating books I've ever read, and yet absolutely brimming with desire. I don't know quite how she does it.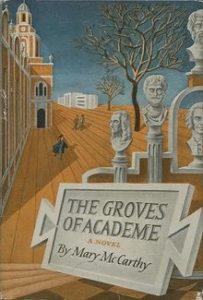 3. Mary McCarthy, The Groves of Academe
A classic of the genre, and one of its early greats, this is an academic novel in the purest sense: a scalpel-sharp rendering of the political machinations of the faculty at Jocelyn College (which is a sort of Sarah Lawrence-cum-Bennington-cum-Bard)—or those of one Joycean in particular, Henry Mulcahy, who responds to news of his budget cut-driven termination with something rather other than calm and grace.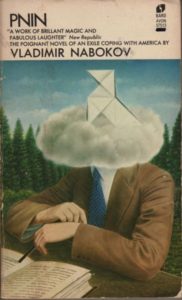 2. Vladimir Nabokov, Pnin
Oh, it's a campus classic, one of the earliest and best examples of the form (at least as we understand it today), so we really can't do without it—but why would we ever want to do without our bumbling, hapless émigré Professor Timofey Pnin, who struggles through a series of academic struggles and foibles in high comedic fashion? It's not the greatest novel Nabokov ever wrote, but it may be his most charming—his Orlando, if you will.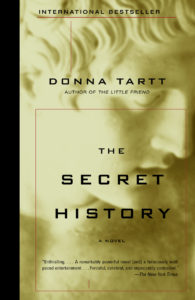 1. Donna Tartt, The Secret History
Surprise, surprise. I mean, look, I know it has its detractors, but from where I'm standing, campus novels don't get much better than this. Tartt's debut has everything: snotty classics students, alluring and mysterious professors, convoluted social hierarchies, bad rich kids, good rich kids, murder, Bacchic rites, class warfare, allusions to the ancients, and some of the most intelligent, gorgeous writing going. You just can't beat it.
---