The Lit Hub Staff's Favorite Summer (Re-)Reads
Or, the Books at the Bottoms of our Beach Bags
Summer reading is in full swing, and with it, plenty of tantalizing new books hitting our shelves and beach towels. But maybe you, like some of us, want to stop reading new books. Maybe for you, summer is about catching up on the books you might have missed—in the last year, or the last decade, or the last century. Well, not to fret: here at Literary Hub, we have reading recommendations for you, too. This year, I asked the Lit Hub staff to write about their favorite summer re-reads—the books they return to in hot weather, the books they first read on a boat (or something), and the books they love that just feel like summer to them. They came back with a few suggestions. Here are the books we think you should read this summer (and every summer, if you want).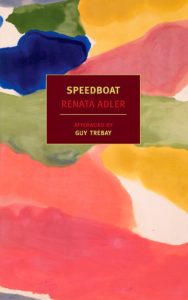 Renata Adler, Speedboat
In 2013, NYRB reissued Renata Adler's 1976 novel Speedboat, and everyone was talking about it. It was modernist, told in vignettes, full of aphorisms; there was no plot; the characters were privileged and smart and caustic and did boring things like go to parties and speak about the essence of life. Cumulatively, the book somehow exposed the horrible reality of a bourgeois life you hate yourself for aspiring to. Jean Fein, our protagonist, is a reporter for a tabloid paper. She travels, has advanced degrees, teaches, takes Valium, sleeps with men, gets pregnant. There is therapy, there are cabdrivers, and the greatest little section about running away from rats. Which is all to say, this is a very New York novel, perhaps the most New York novel. And for me, the summer is always about New York.
I am a native Brooklynite, and therefore better than you. I have always made certain to spend the summer here, when the city is hot and horrible. Even as a kid, I'd look forward to August when all the rich people left for their cooler, bigger houses in the country or at the beach or some other unbelievable place, when my parents would delight in the availability of parking spots and the chance for us to eat together in empty restaurants. My summer read is not an escape, but a bedding in. Speedboat is the type of book you can read on the subway, each short section timed almost perfectly to last from Dekalb to West 4th; or you can read it in its entirety one perfect afternoon, sitting at a terrible aluminum patio table, switching chairs to stay out of the direct sun.
–Emily Firetog, Deputy Editor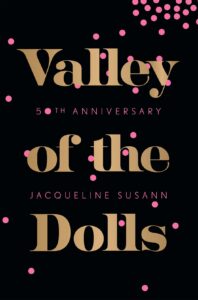 Jacqueline Susann, Valley of the Dolls
Who gets to decide the definition of a "summer read"? For me, summer reading isn't so much a chance to shut off my brain, but an opportunity to lose myself in another world. When I pick a book to read at the beach, I want to be entertained by the storytelling as much as I want to dive into the depths of the human condition. Jacqueline Susann's best-selling 1966 novel, Valley of the Dolls, has it all: sex, scandal, a dashing English playboy who (I imagine) looks like Cary Grant, glamour, stardom, and DRAMA. Susann's debut centers on three young women who are hoping to make it on their own terms. Anne Welles is a Radcliffe-educated beauty from Massachusetts who moves to New York City to escape her judgmental hometown. Seventeen-year-old Neely O'Hara (birth name: Ethel Agnes O'Neill) is a lifelong vaudeville performer aching for Broadway acclaim. Jennifer North is an up-and-coming blonde bombshell whose looks rival Marilyn Monroe. The three women have very little in common, but their professional and social circles collide, resulting in a bond born from the shared understanding of what it means to exist as a woman under patriarchal rule. Each woman seems to simultaneously play into and revolt against their archetype: Anne is a bookish "good girl" who, like Belle in Beauty and the Beast, craves adventure, excitement, independence, and true love. Neely, supposedly modeled after Judy Garland, is the child star who grew up too fast and dreams in dollar signs and bright lights. Jennifer, echoing the tragic legacy of Monroe, battles against the stereotype of the "dumb blonde," but ultimately succumbs to defeat.
I know most people of discerning literary taste probably dismiss the novel as "chick lit" or a "low-brow soap opera," but to reduce Susann's work to such one-dimensional labels trivializes its cultural impact. Before we were wondering if women could truly have it all, Susann offered a satirical yet recognizable portrait of heterosexual womanhood. Perhaps not in the sense that the three women were "relatable," but they deal with the same issues that impact women today: body image, gender roles, sexism, the pressures of aging, and misogyny. This isn't to say Susann was focused on redemption arcs. Most of the men in Valley of the Dolls are cheaters, liars, or both—damaged goods who wholly subscribe to the Madonna/Whore complex. Many of the women are status-obsessed and needy, quick to backstab other women to reach the top.
Dolls, which celebrated its 50th anniversary in 2016, was never meant to be a feminist awakening. According to Susann, the book "showed that a woman in a ranch house with three kids had a better life than what happened up there at the top." Critics panned the book; Gloria Steinem notably titled her New York Herald Tribune review "A Massive Overdose." Regardless of the novel's positioning as a now-dated cautionary tale, its campiness is irresistible. The 1967 film adaptation is just as campy and features Sharon Tate as Jennifer. Patty Duke provides an unforgettable turn as Neely (truly iconic scenes: flushing Helen Lawson's (Susan Hayward) wig down the toilet; screaming her own name in a deserted alley).
Both the film and source material are first-rate escapism, eschewing the notion of "likeability" for memorable characters who would rather die than beg for empathy.
–Vanessa Willoughby, Assistant Editor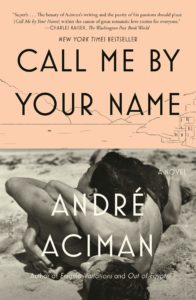 André Aciman, Call Me By Your Name
Nothing says summer like intense romantic obsession, gut-wrenching interiority, languid afternoons and . . . yes, juicy peaches. Anyone who has ever been a teenager with too much time on their hands will recognizing the racing mind of Elio, who is spending the summer with his parents at their Italian villa (like you do) when he meets the older Oliver, who is so alluring that the beginning of the novel is mostly taken up with Elio's frantic attempts to put a finger on him (metaphorically and literally), obsessing over the tiniest details, like the color of his palms ("almost a light pink, as glistening and smooth as the underside of a lizard's belly. Private, chaste, unfledged, like a blush on an athlete's face or an instance of dawn on a stormy night"). The novel is all like that—repeated ecstatic descriptions of minute ecstatic moments, all of it infused with the knowledge that it will end all too soon. Again: nothing says summer.
–Emily Temple, Managing Editor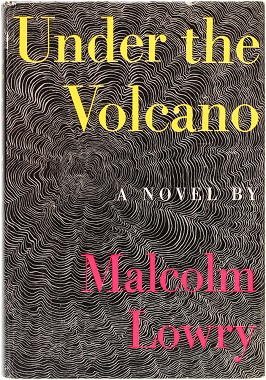 Malcolm Lowry, Under the Volcano
I first read Under the Volcano during the darkest part of a Montreal winter, snowed into the fourth floor of a tiny walk-up apartment that seemed to deny even the possibility of natural light; Lowry's dizzying, elliptical account of fallen British diplomat Geoffrey Firmin's day-long mezcal bender, in the bright and blurry streets of Oaxaca City, was about as close as I got to sun for a week. A decade later, I took the same fat and pulpy paperback copy with me to the Yucatan and read it all again; and though I as in a very different part of Mexico I was at least able to feel the same kind of sun, drink the same kind of mezcal as Firmin, if somewhat less burdened by thoughts of mortality and infidelity.
Under the Volcano was written to be reread: Lowry, whose booze-sodden, allusive modernism blossomed in the isolation of his own alcoholism, wrote the book so you could start reading at any point, the "story" built around not much more than the tidal pull of Firmin's sadly compelling consciousness. And if there is sunshine in the book, it is there to render the shadows that much darker: the nearby mountain, the Second World War, the end of a marriage, the nearness of death, the oblivions of alcohol… Obviously, it's the perfect beach read! (Look, my son's middle name is Lowry.)
–Jonny Diamond, Editor-in-Chief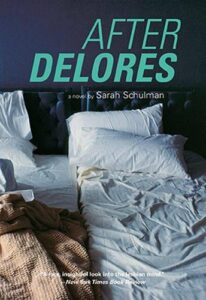 Sarah Schulman, After Delores
As far as summer reads go, Sarah Schulman's 1988 novel After Delores, the gripping, fast-paced story of a lesbian woman on a revenge mission against the girlfriend who betrayed her, might be a bit of an unusual pick—but it's a book I associate with the season. Maybe it's the way the narrator moves at a fevered pace around New York City's Lower East Side, plotting and flirting, heartbroken and enraged, at a level of intensity best matched by the heat of summer—that is, when she's not drinking from the corner of some forgotten bar, lost in daydreams and memories, a mood to fit the energy crash of a summer afternoon fading away. When it was published, After Delores brought readers into the emotionally anarchic world of a community that was invisible, disregarded, and disrespected by the mainstream, showing the consequences that this abandonment had for its members. It is as revealing now as it was then, in addition to being a suspenseful, thoroughly engrossing read for summer.
–Corinne Segal, Senior Editor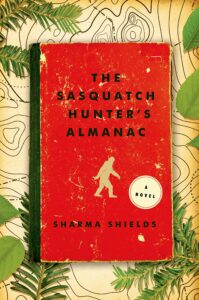 Sharma Shields, The Sasquatch Hunter's Almanac 
I went through a pretty intense Sasquatch phase the summer when I was ten (what, you didn't?), so when I stumbled on The Sasquatch Hunter's Almanac as an adult, I bought it on the title alone—and can I just say that I've never had less of a clue of what I was getting into with a book, and never been more pleased about it? The novel opens with nine-year-old Eli Roebuck watching his mom walk off in the woods with Mr. Krantz, a large, hairy man who sure seems like he might be Bigfoot—and then it spirals out over sixty years and four generations, as Eli's obsession with finding Mr. Krantz/Sasquatch affects every relationship for the rest of his life—most notably, with his two wives and two daughters. Each character gets their own parable, or fairy tale, or horror story, because they all have their own supernatural forces to contend with, from tentacled lake monsters to ghosts to Elusive Dads, which creates a structure that's both propulsive and conveniently suited to breaking between chapters for a swim or a nap or whatever it is people do on vacation. Beyond being weird in the best of ways (a perfectly suitable metric, but only one on which this novel succeeds!), it's also a deeply moving portrait of family and abandonment and the chaos we create from being, well, all too human.
–Eliza Smith, Audience Development Editor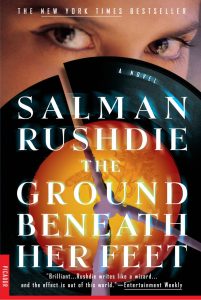 Salman Rushdie, The Ground Beneath Her Feet 
Maybe ten or eleven years ago I booked a cheap, weeklong holiday to a small tourist town in Spain with my brother and two of our friends. It was at the tail end of a summer in which we had done nothing, achieved nothing, enjoyed nothing, and we were trying desperately to salvage some joy from the watery dregs of the season. By the time we arrived, however, the town had pretty much shut down for the year. There were no potential love interests left in the bars, nobody offered to rent us jet skis or take us water skiing, and the sun refused to shine on our pale Irish bodies. Everyone was miserable. Everyone, that is, but me. Why? Because I had my copy of Salman Rushdie's 1999 novel The Ground Beneath Her Feet with me, of course. While three-quarters of our party stomped around the rented apartment moaning about the trip being "a complete waste of time and money," "the worst, most embarrassing holiday ever," and "a load of shite," I lay on the sand and read the entirety of Rushdie's epic, sprawling, big-hearted 20th century rock n' roll reimagining of the Orpheus and Eurydice myth. It was delightful.
–Dan Sheehan, Book Marks Editor in Chief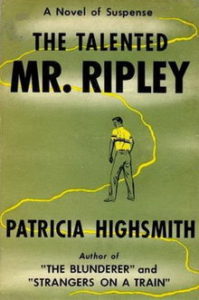 Patricia Highsmith, The Talented Mr. Ripley
It's no secret that I'm obsessed with The Talented Mr. Ripley. It's a book that reminds you how easily beautiful exteriors can hide deteriorating insides. But really, it has everything you could ever want in a summer novel: steamy Italian beaches, complex love triangles, travel, boating excursions, murder, impersonation, murder, escaping by the skin of your teeth and feeling pretty good about it, actually. But more importantly, it is compelling in the best way: Ripley is an intoxicating character, even (especially) in his amorality, and you find yourself wanting him to succeed, no matter what he does—and more than anything else, wanting to keep reading, no matter what's going on around you. And not for nothing, I think of it every time I'm squirming around on the floor of my apartment, trying to catch the sunlight on my body, so that my stomach isn't too pale when I meet my friends on the beach. That's a normal thing to do, right?
–Emily Temple, Managing Editor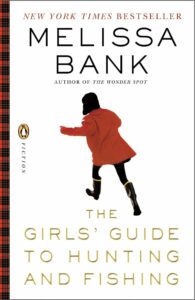 Melissa Bank, The Girls' Guide to Hunting and Fishing
I first read Melissa Bank's collection of linked short stories the summer after seventh grade, because I saw it advertised in a women's magazine I read on the floor in Barnes & Noble, and carrying it up to the cashier at the same Barnes & Noble made me feel impossibly sophisticated. I'd say, conservatively, that about 75 percent of the references—to literature, to sex, to The Rules, to working in publishing—went right over my head, but I when I got one, (like when Jane, the protagonist, threatens to report her boyfriend for "work harassment in a sexual place" when he badgers her about her job search in bed), I felt like I was in on something glamorous and grown up and exciting. Which is what I remember most about those early teenage summers: getting to try on adulthood, with none of the responsibilities. I recently re-read The Girls' Guide to Hunting and Fishing after many years, and was delighted to discover that it retains much of the magic, even as I reside full-time in adultworld (and get all the references). It has the feel of a smart rom-com—sharp, spare, and breezy—and it takes place entirely over summers. In short, it's seasonal perfection, whether you're a disaffected youth or a disaffected geriatric millennial.
–Jessie Gaynor, Lit Hub Senior Editor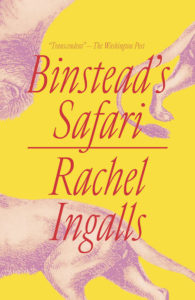 Rachel Ingalls, Binstead's Safari
Reader, meet Millie. She's the too-often-ignored wife of a boring, egocentric academic. His studies bring them on a safari through Africa, in search of lion myths. While he's off doing research for his stupid book, Millie is having the time of her life. Sometimes a woman needs a vacation! She gets a haircut, she buys some new clothes, and she struts down the streets with a brand new attitude, charming everyone she encounters. Much to the dismay of her husband, she's even caught the eye of someone better. ("The sound of his voice came to her hardly as part of the exterior world, but as though inspired within herself, like the beat of a second heart.") Essentially, Rachel Ingalls was the first one to say Hot Girl Summer.
–Katie Yee, Book Marks Associate Editor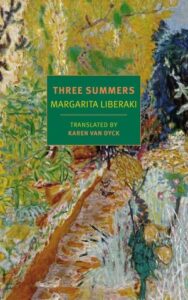 Margarita Liberaki, Three Summers
Along with the bright and fevered rush of summer, the season for me has always been tinged with the knowledge that it will end: it will come again, but you will be older, things will have changed, you will never be as young as you were. This is so sad, this cannot be, but this is life. Reading Three Summers is a relief to know someone else feels the same as I do: the translated Greek novel follows three sisters through three summers, as they love and lose and adapt to adulthood, the come down that is the loss of innocence. It's funny, insightful, and a perfect summer book to balance out the beach reads and murder mysteries. I can't recommend it enough.
–Julia Hass, Contributing Editor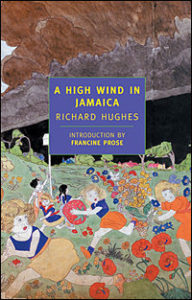 Richard Hughes, A High Wind in Jamaica
In which the children of an English family living in the heat of post-Emancipation Jamaica ("not a naked fish would willingly move his tail") are sent, after a hurricane destroys their home, on a merchant ship back to England—a ship that is soon captured by pirates, which is not entirely unpleasant for (most of) the children. In fact, the whole thing soon takes on a distinctly surrealist air, especially in the prose, which is a constant delight (despite some outdated language and attitudes), but its wackiness is frequently pinned to the deck by moments of violence, sadness, and profound truths about the nature of experience. It's the kind of book that makes me remember how much I liked reading before I did it for a living.
–Emily Temple, Managing Editor
---