The Ultimate Summer 2021 Reading List
All the Big Books From All the Big Lists
It's June, the summer reading lists are out in full force, and so are our newly vaccinated knees (and chins), which can only mean that it's that time of year again.
If you're new, here's how it works:
1. I read all of the Most Anticipated and Best Summer Reading lists that flood the internet this time of year.
2. I count how many times each book is included.
3. I collate them for you in this handy list.
This year, I read 38 lists, which recommended a grand total of 522 individual books. As always, I avoided narrowly themed or genre-specific lists (like "thrillers" or "business books" or "Hallmark novels"); when publications had multiple lists, I made sure to include them all. (The full list of lists is at the end of this post.) I have included those books recommended at least three times below, in descending order of frequency.
So if you want to Read the Book That Everyone is Reading (or at least recommending) this summer, here's where you should start:
21 lists: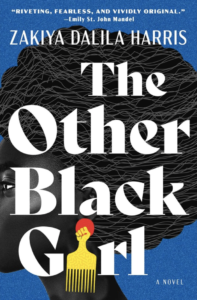 Zakiya Dalila Harris, The Other Black Girl
20 lists: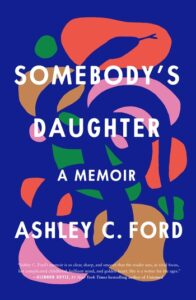 Ashley C. Ford, Somebody's Daughter

15 lists: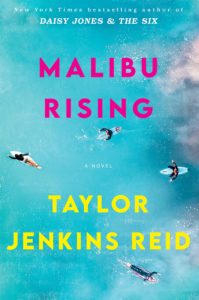 Taylor Jenkins Reid, Malibu Rising
13 lists: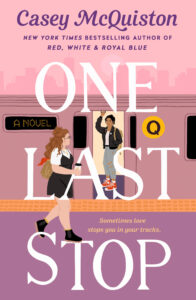 Casey McQuiston, One Last Stop
Alex Michaelides, The Maidens

12 lists: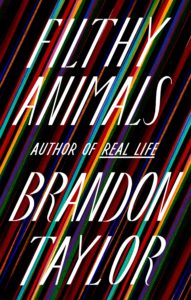 Brandon Taylor, Filthy Animals
11 lists: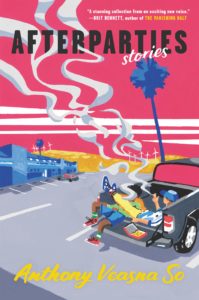 Anthony Veasna So, Afterparties: Stories

10 lists: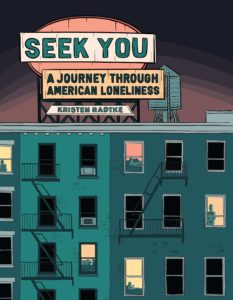 Kristen Radtke, Seek You
9 lists: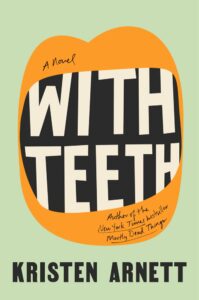 Kristen Arnett, With Teeth
Elin Hilderbrand, Golden Girl
8 lists: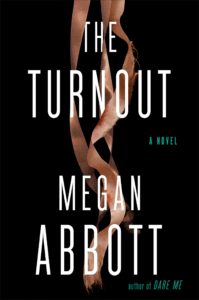 Megan Abbott, The Turnout
Rivka Galchen, Everyone Knows Your Mother Is a Witch
Jasmine Guillory, While We Were Dating
Paula Hawkins, A Slow Fire Burning
Lisa Taddeo, Animal
Nghi Vo, The Chosen and the Beautiful
7 lists: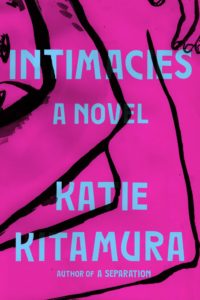 Katie Kitamura, Intimacies
Jean Hanff Korelitz, The Plot
Riley Sager, Survive the Night
Clint Smith, How the Word is Passed: A Reckoning with the History of Slavery Across America
Tia Williams, Seven Days in June
6 lists: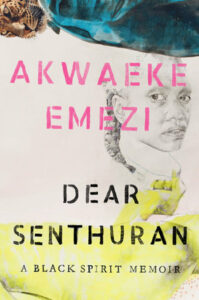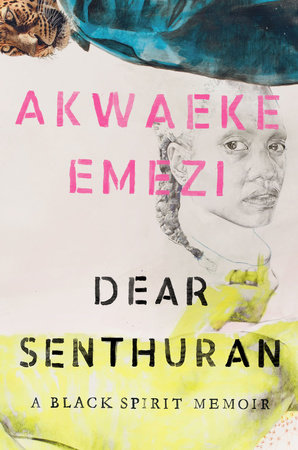 Akwaeke Emezi, Dear Senthuran: A Black Spirit Memoir
Pik-Shuen Fung, Ghost Forest
Alexandra Kleeman, Something New Under the Sun
Sylvia Moreno-Garcia, Velvet Was the Night
5 lists: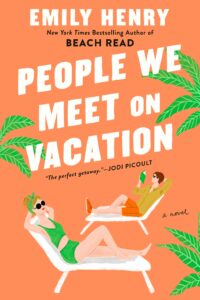 Emily Henry, People We Meet on Vacation
Stephen King, Billy Summers
Beth Morgan, A Touch of Jen
Catherine Raven, Fox & I: An Uncommon Friendship
Leila Slimani, In the Country of Others
Azareen van der Vliet Oloomi, Savage Tongues
Jennifer Weiner, That Summer
4 lists: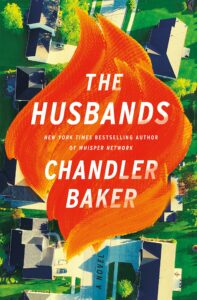 Chandler Baker, The Husbands
Bill Clinton and James Patterson, The President's Daughter
Marianne Cronin, The One Hundred Years of Lenni and Margot
Ash Davidson, Damnation Spring
Katherine Dykstra, What Happened to Paula: On the Death of an American Girl
Honorée Fanonne Jeffers, The Love Songs of W.E.B. DuBois
Helen Hoang, The Heart Principle
Hermione Hoby, Virtue
Jonathan Lee, The Great Mistake
Nana Nkweti, Walking on Cowrie Shells
Steven Rowley, The Guncle
Clare Sestanovich, Objects of Desire: Stories
Katherine St. John, The Siren
Lawrence Wright, The Plague Year: America in the Time of Covid
Kathy Wang, Impostor Syndrome
Rachel Yoder, Nightbitch
Nicola Yoon, Instructions for Dancing
3 lists: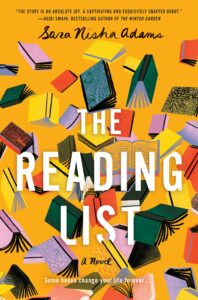 Sara Nisha Adams, The Reading List
Mona Awad, All's Well
Matt Bell, Appleseed
Eliot Brown and Maureen Farrell, The Cult of We: WeWork, Adam Neumann, and the Great Startup Delusion
Anna Caritj, Leda and the Swan
P. Djèlí Clark, A Master of Djinn
Chanel Cleeton, The Most Beautiful Girl in Cuba
Laura Dave, The Last Thing He Told Me
Lizzy Dent, The Summer Job
Jamie Ducharme, Big Vape: The Incendiary Rise of Juul
Carolyn Ferrell, Dear Miss Metropolitan
Dorieann Ní Ghríofa, A Ghost in the Throat
Laura Hankin, A Special Place for Women
Grady Hendrix, The Final Girl Support Group
Sunny Hostin, Summer on the Bluffs
Natsuko Imamura, tr. Lucy North, The Woman in the Purple Skirt
Elizabeth Gonzales James, Mona at Sea
Dean Jobb, The Case of The Murderous Dr. Cream: The Hunt for a Victorian Era Serial Killer
Sandie Jones, The Guilt Trip
Alka Joshi, The Secret Keeper of Jaipur
Joss Lake, Future Feeling
Claire Luchette, Agatha of Little Neon
Brian Moylan, The Housewives: The Real Story Behind the Real Housewives
Sinead O'Connor, Rememberings
Shelley Parker-Chan, She Who Became the Sun
Michael Pollan, This Is Your Mind on Plants
Geoff Manaugh and Nicola Twilley, Until Proven Safe: The History and Future of Quarantine
Christine Mangan, Palace of the Drowned
Charlotte McConaghy, Once There Were Wolves
Amanda Montell, Cultish: The Language of Fanaticism
Sara Flannery Murphy, Girl One
T.J. Newman, Falling
Anna Qu, Made in China: A Memoir of Love and Labor
Maurice Carlos Ruffin, The Ones Who Don't Say They Love You: Stories
Sunjeev Sahota, China Room
Jonathan Santlofer, The Last Mona Lisa
Helen Scales, The Brilliant Abyss: Exploring the Majestic Hidden Life of the Deep Ocean, and the Looming Threat That Imperils It
Edward St. Aubyn, Double Blind
Danny Trejo, Trejo: My Life of Crime, Redemption, and Hollywood
P.J. Vernon, Bath Haus
Monica West, Revival Season
Beatriz Williams, Our Woman in Moscow
_______________________________
The full list of lists surveyed:
Vulture's 35 Books We Can't Wait to Read This Summer • TIME's 36 New Books You Need to Read This Summer • The New York Times' Summer Is Coming. Bring a Book. • Publishers Weekly's Summer Reads 2021 • Newsweek's 21 Enticing Books to Take Along This Summer • BuzzFeed's 28 New Books To Add To Your Summer Reading List ASAP • The Week's 9 beach reads for your 2021 summer vaxcation • Alma's Favorite Books for Summer 2021 • WIRED's Picks for the 9 Books You Need to Read This Summer • Vogue's Best Books to Read This Summer • New York Post's 30 best books on our summer reading list in 2021 • People's 20 Best Books to Read This Summer • Literary Hub's 38 Novels You Need to Read This Summer and 75 Nonfiction Books You Should Read This Summer and 10 Short Story Collections to Read This Summer • Good Housekeeping's 20 Best Beach Reads to Add to Your Summer Reading List • Travel + Leisure's 20 Most Anticipated Books of Summer 2021 • Cosmopolitan's These Are the 20 Books You're Going To Want To Read This Summer • Parade's 25 Books You'll Want to Read This Sizzling Season • Bustle's 20 Best Beach Reads Of 2021 • Palm Beach Daily News' 2021 summer reading list • Forbes' These Are The Books You'll See All Over The Beach This Summer • BookRiot's 24 Must-Read Books of Spring and Summer 2021 • Refinery29's 38 Books You'll Want To Read This Summer • St. Louis Post-Dispatch's 25 upcoming summer books to help you escape • Scary Mommy's The Most Anticipated Books Of Summer 2021 • SheReads' Most Anticipated Books of Summer 2021 • StyleBlueprint's Your 2021 Summer Reading List • Kirkus' Summer Books 2021 and Hottest Summer Reads of 2021 • Southern Living's Beach Reads Perfect for Summer 2021 • The Daily Beast's Best Summer Reads of 2021 • PopSugar's 45 Best Summer Reads of 2021 • The Observer's Best New Summer Reads • The New York Times Book Review's 73 Books to Put On Your Summer Reading List • Harper's Bazaar's Best Summer Books to Read in 2021 • Esquire's 20 Best Books of Summer 2021 • Thrillist's 24 Books We Can't Wait to Take to the Beach This Summer
---