The 36 Best One-Star Amazon Reviews of Mrs. Dalloway
"Let us listen to an old farty woman stream her consciousness to us."
Feature image courtesy of Yelena Bryksenkova
Ninety-four years ago today, Virginia Woolf published Mrs. Dalloway, a landmark work of modernist literature and, incidentally, my father's favorite novel. (Mine is To the Lighthouse; yes, we are a staunch Woolf family.) It was well received at the time, and has been read, taught, and cherished by readers ever since.
But not all readers, of course. So for the book's birthday, I went to find its dissenters, in the place where literary dissenters live and thrive: the Amazon reviews. (See also: the best one-star reviews of The Great Gatsby, The Cather in the Rye, and Wuthering Heights.) Many of these commenters found Mrs. Dalloway to be boring. Very boring. Murderously boring. Masochistically boring. Someone said it was "as bad as Faulkner," a sentiment with which these people might or might not agree. Semi-colons are an issue. Farts are a theme. That's all I'll say about that.
However: into (nearly) every one-star Amazon reviews section, a hero is born. A defender, who seeks only to defend the book in question against its nasty, illiterate reviewers. For Mrs. Dalloway, that hero is "deez." (As in, I suppose, "deez nuts.") Our friend deez knows what's up. Mrs. Dalloway is only bad, deez might say, if you yourself are bad. Or at least lazy.
Happy Birthday, Mrs. Dalloway.
[Click to enlarge.]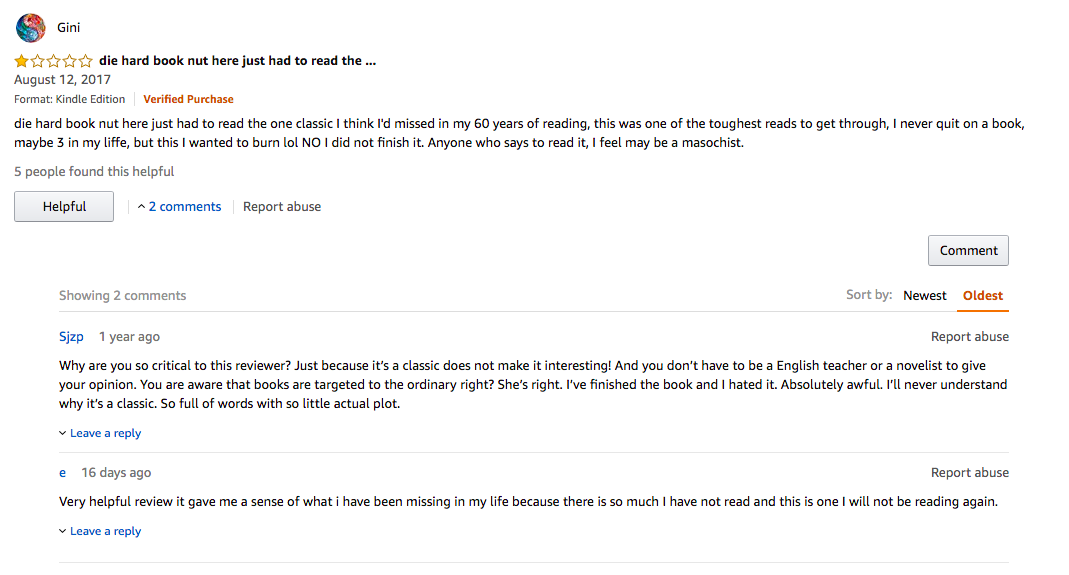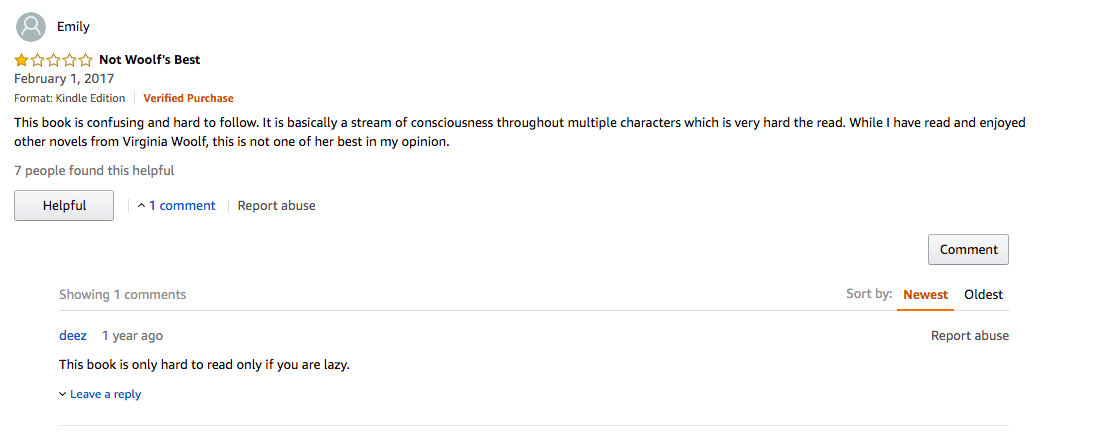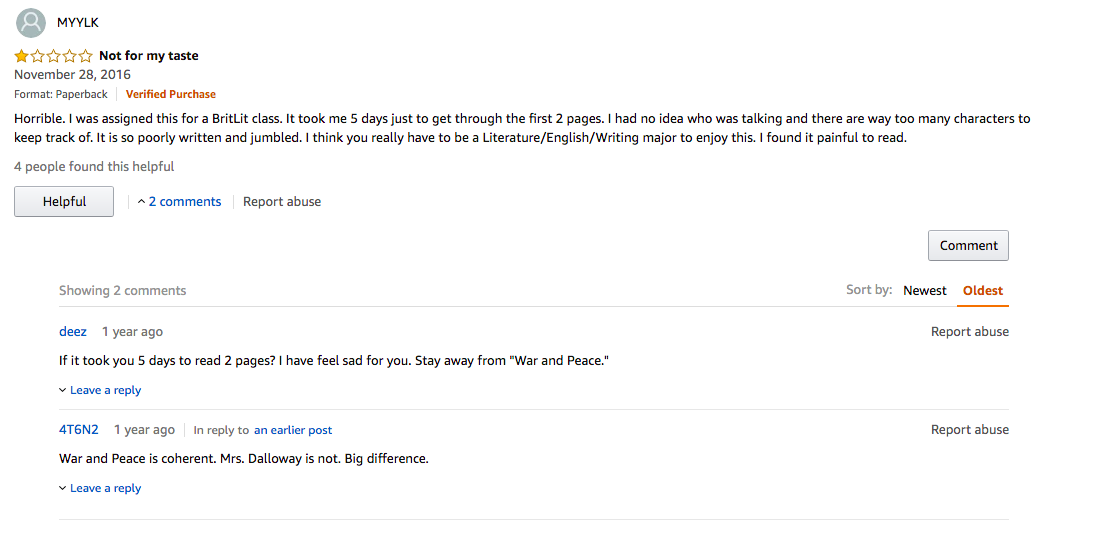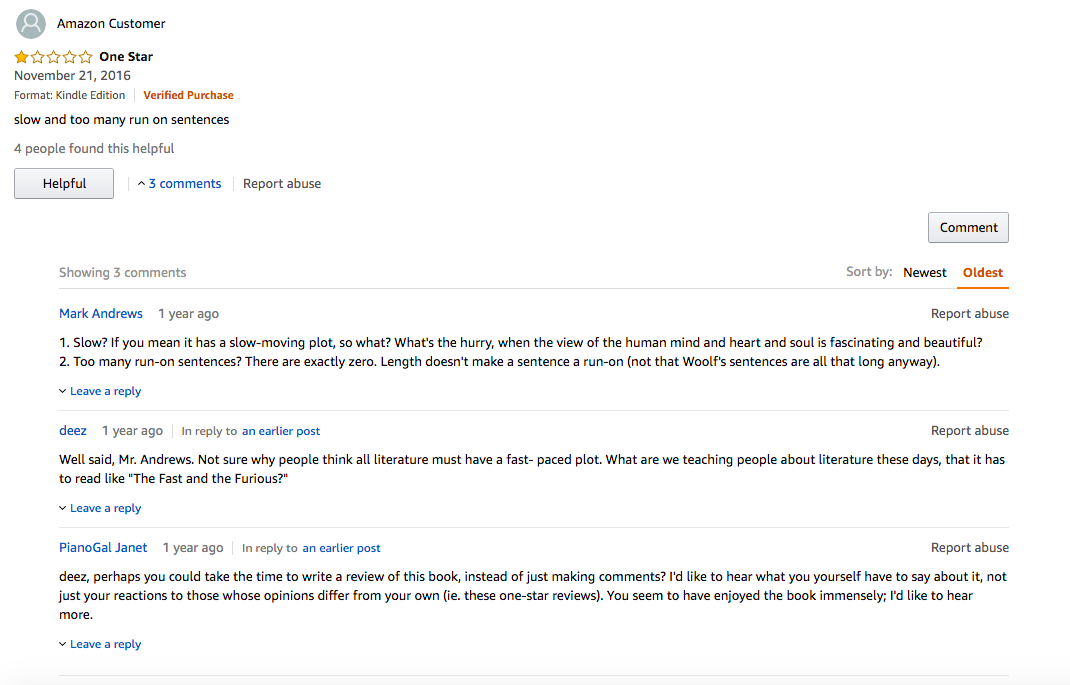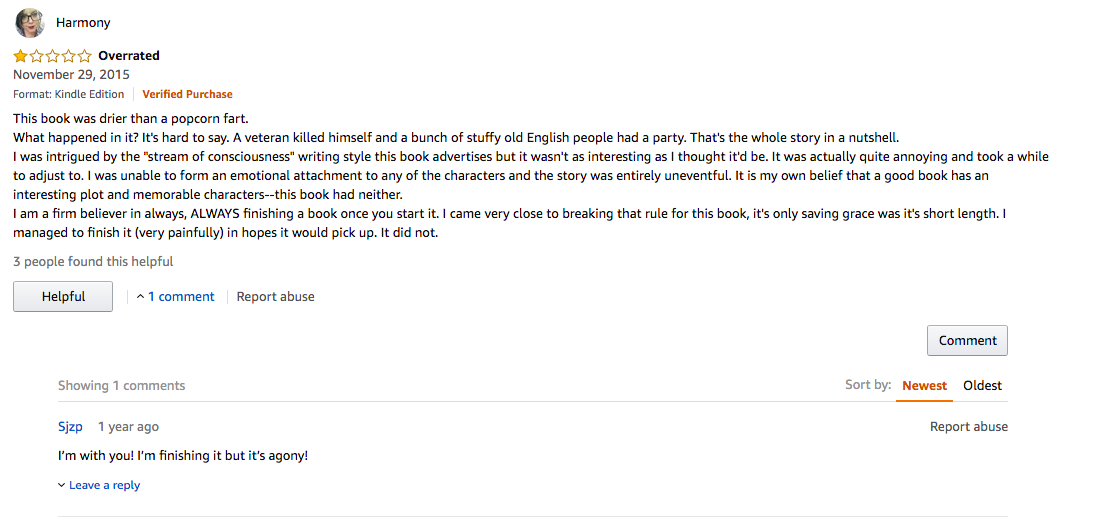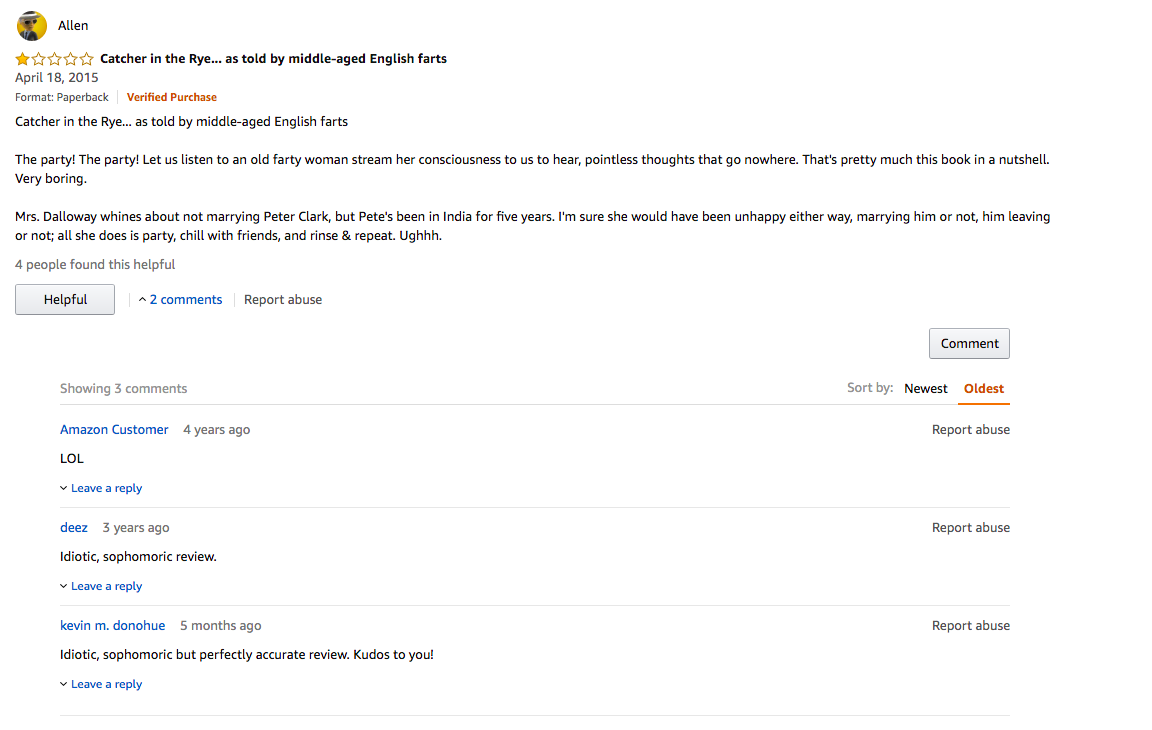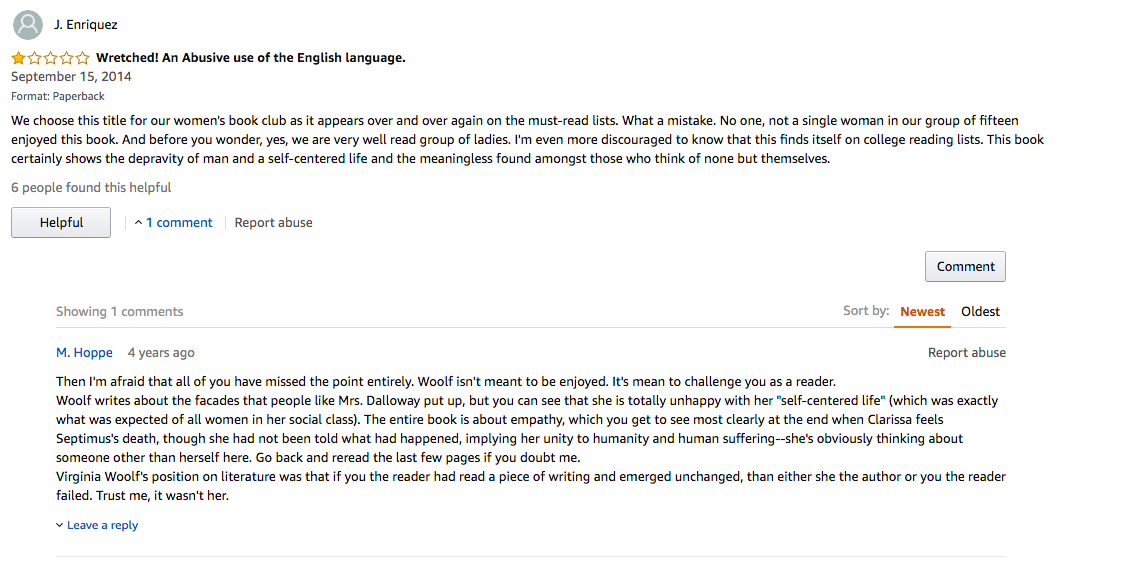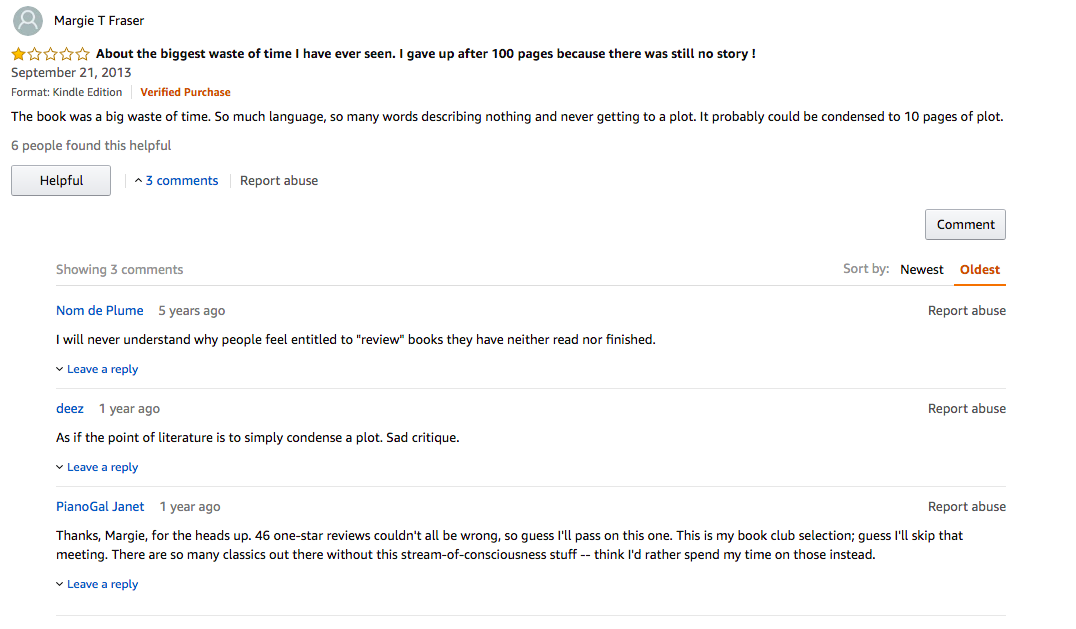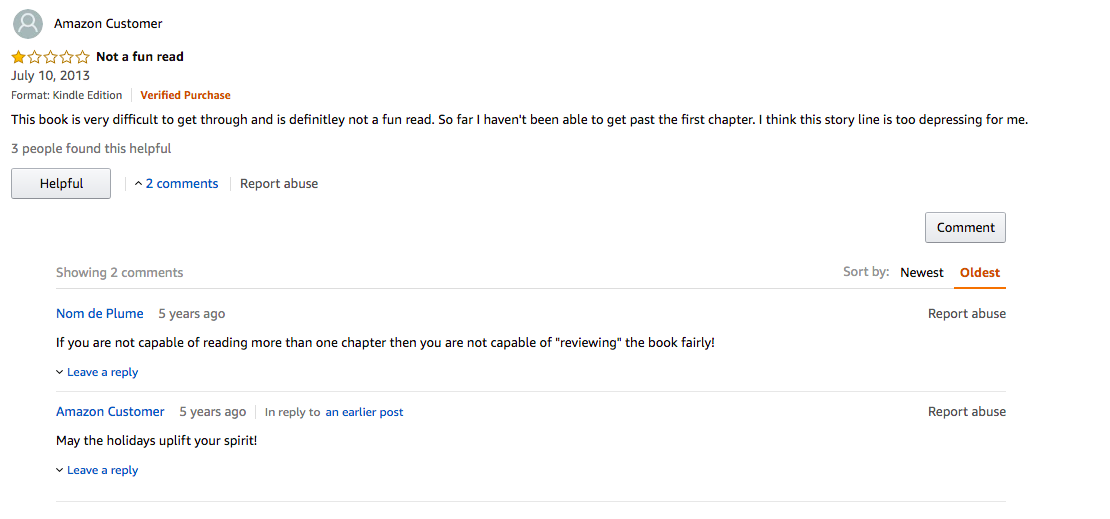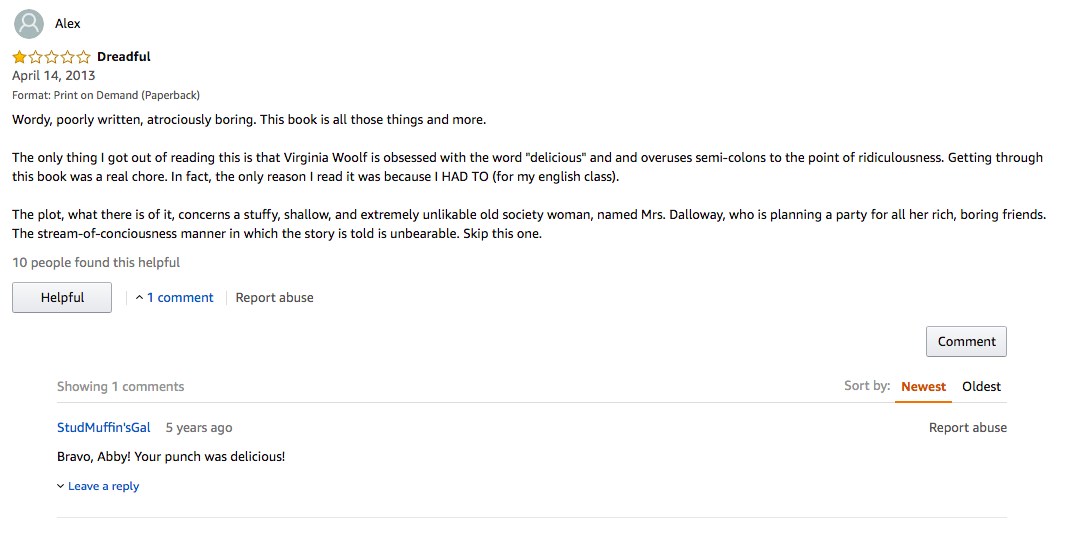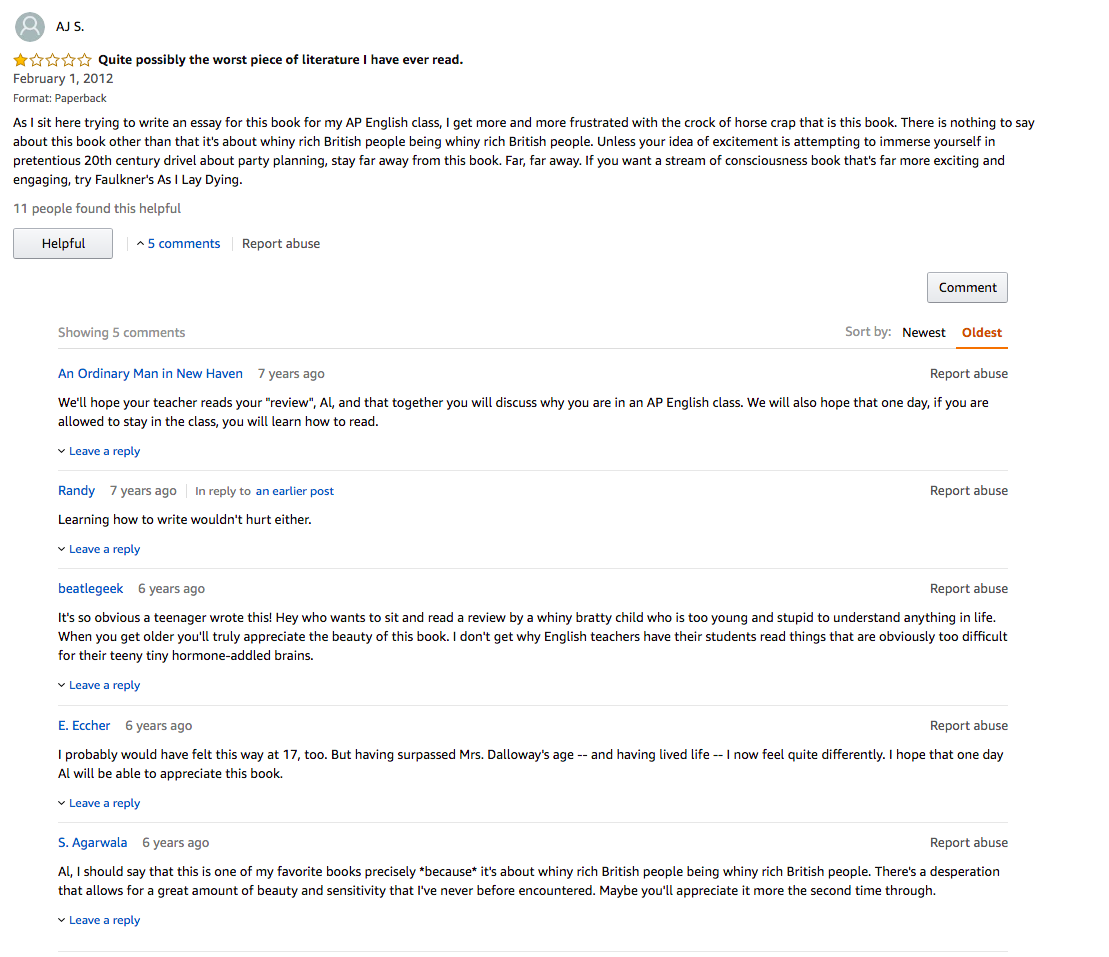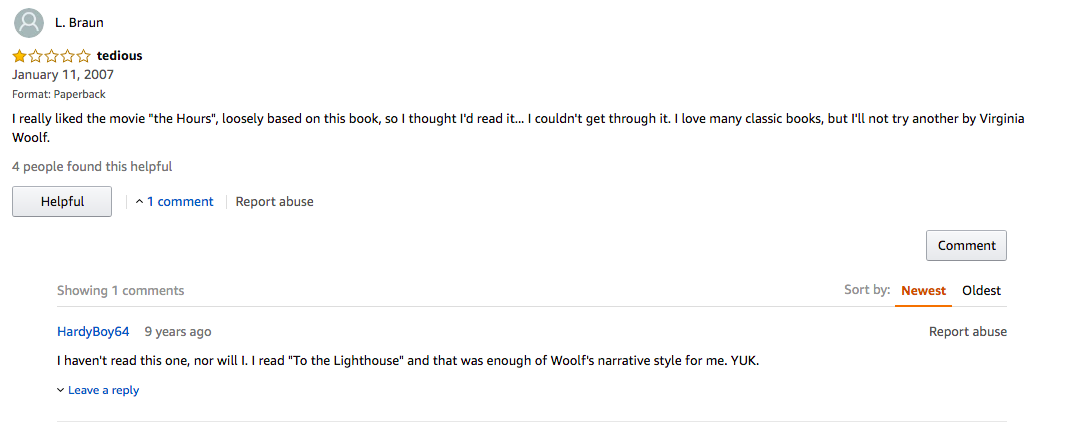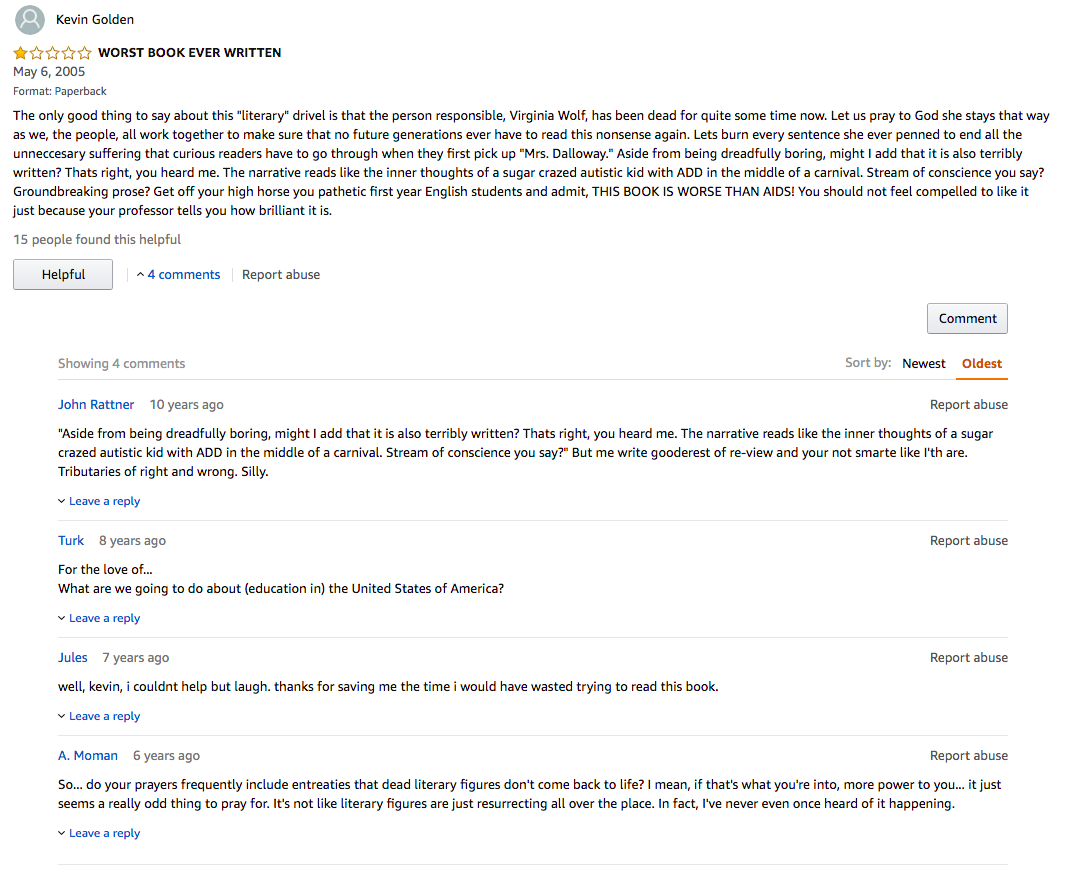 ---