The 50 Best One-Star Amazon Reviews of Faulkner's The Sound and the Fury
"This isn't Harry Potter, you know?"
William Faulkner's The Sound and the Fury is not a particularly easy book to read. This doesn't mean that it's bad, or that books that are easier to read are bad. It is just a fact—it demands extra attention from most readers, myself very much included. It's a literary classic for a reason, but I would never fault anyone for not being interested in devoting that attention. However, as it turns out, many people reviewing books on Amazon . . . would.
This week, on a Faulkner kick, I took a little stroll through the online one-star reviews of The Sound and the Fury, and found a raging battle of wit, will, and name-calling. There were those who hated the book, of course. And then, there were the book's defenders. This isn't unusual in the Amazon comments; for Ulysses, it was Leatherbags Reynolds. For The Sound and the Fury, it's primarily someone who goes by the somewhat misleading handle Good Morning America. Unfortunately, GMA is kind of a jerk. Other commenters notice this. Arguments ensue. I guess this is why some people watch sports. (Or reality television.)
In addition to mean fighting, which is always amusing to read, this particular crop of one-star reviews seems to have an unusual number of references to "The Emperor's New Clothes" and digs about Harry Potter. Neither are particularly clever. One commenter thought it made Mississippi look bad. One commenter wanted to use a time machine to kick Faulkner in a sensitive area. But then again, one commenter apologizes for being rude, and resumes civilized discourse! And one commenter brings up a valid point about Faulkner's racism! It's not all bad out there in the review comment sections. But I'll let you see for yourself:
[Click to enlarge]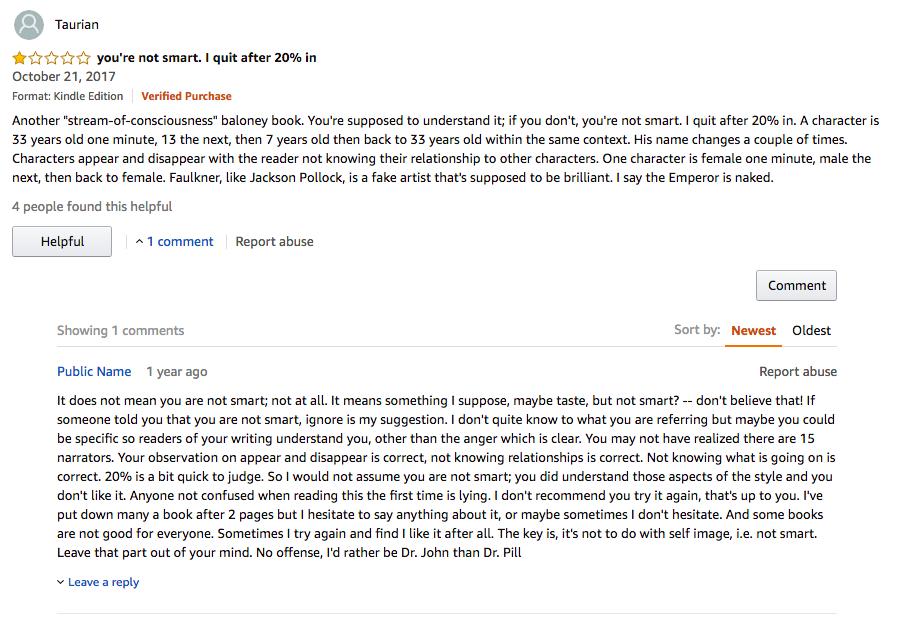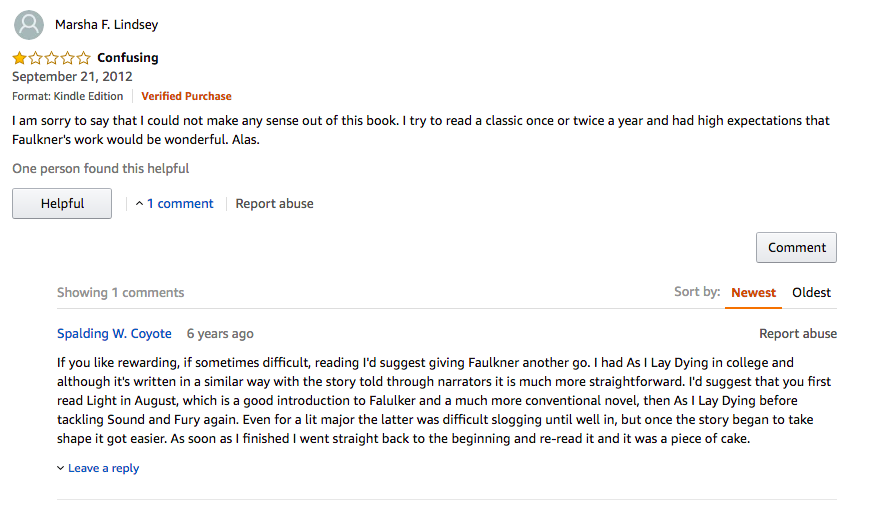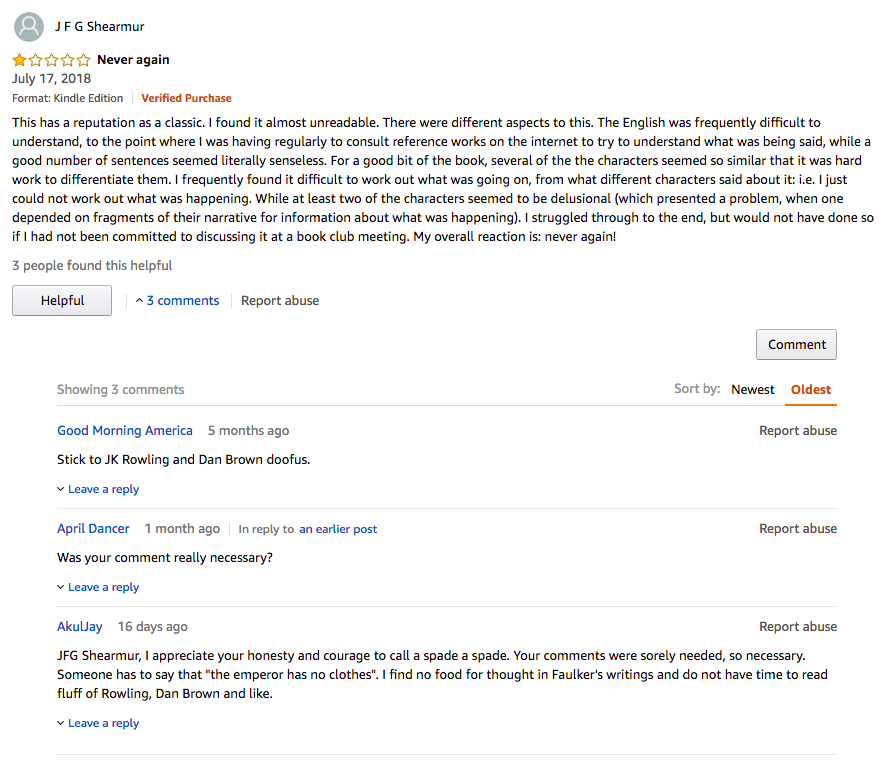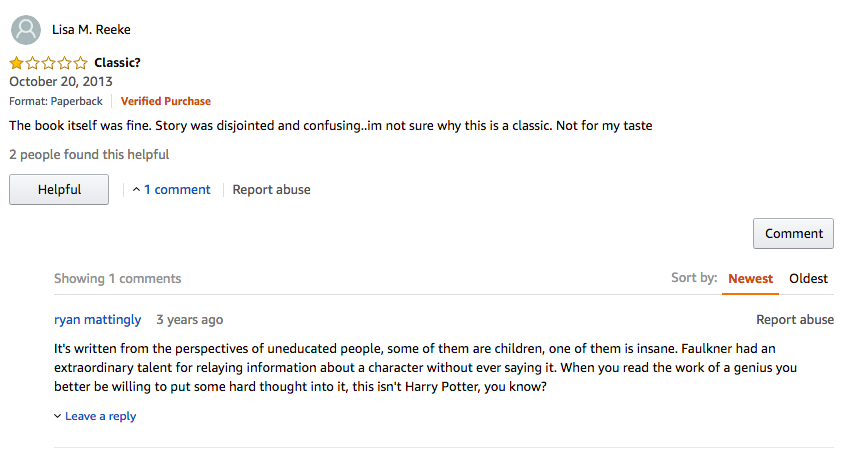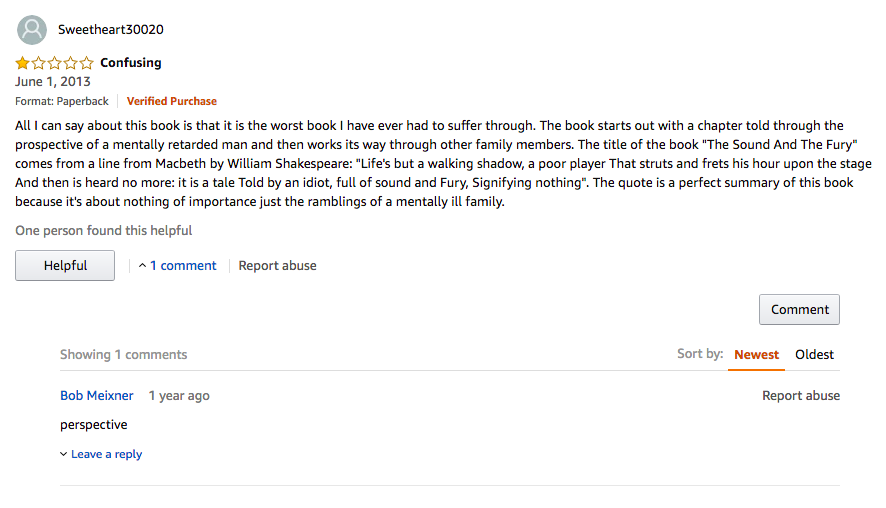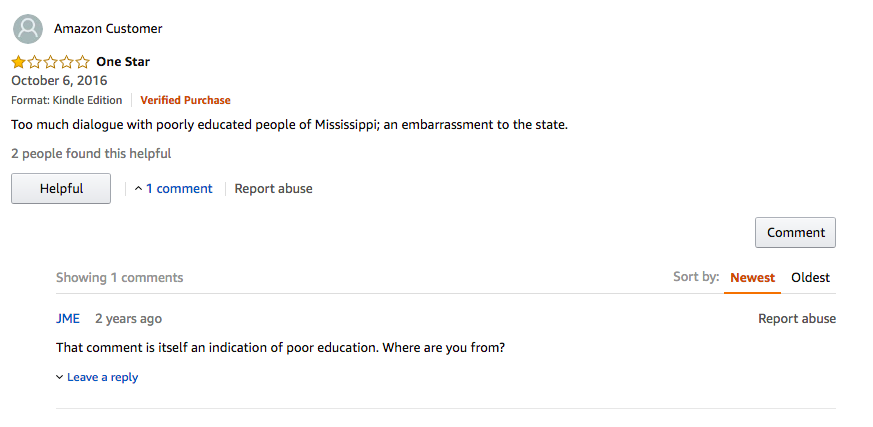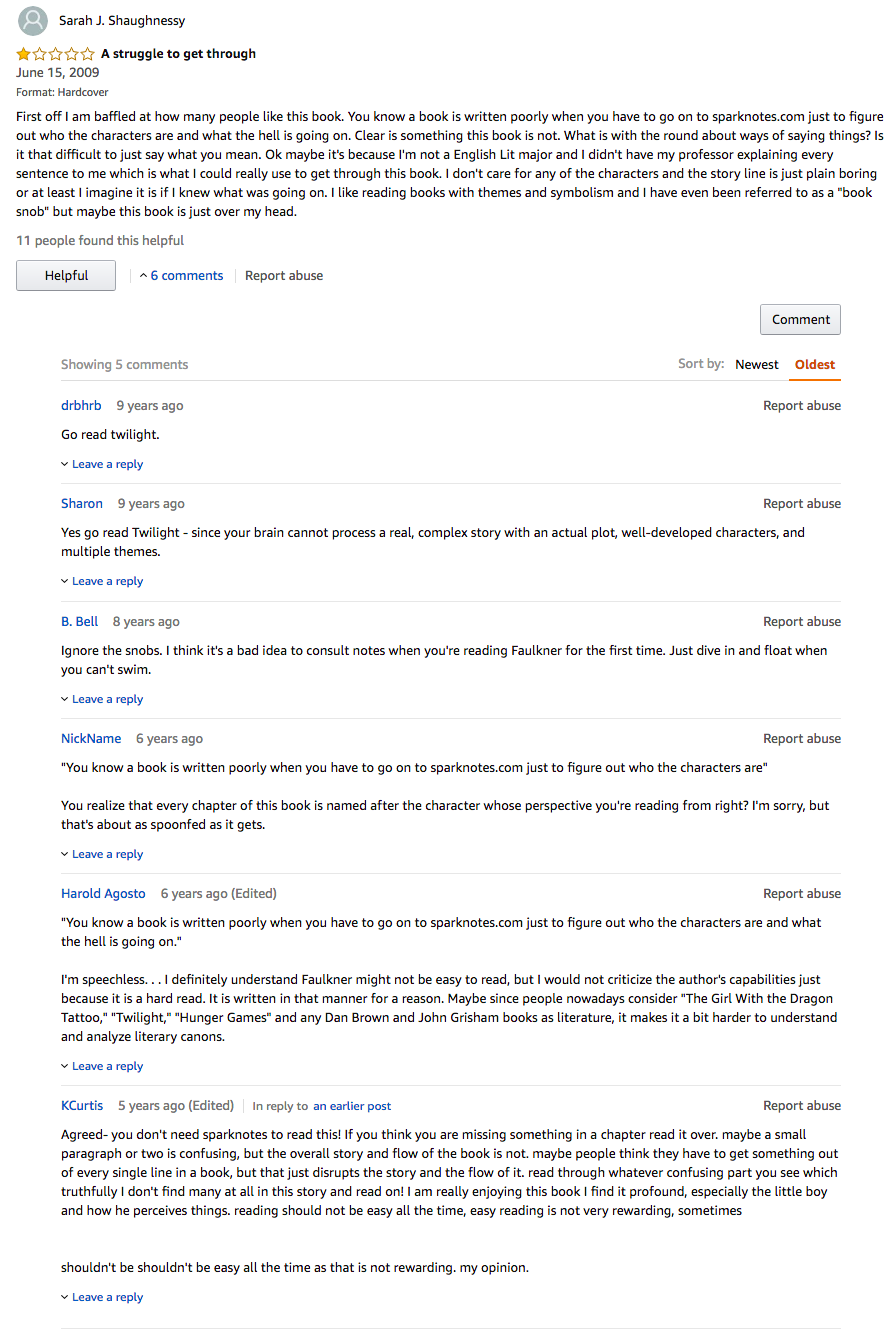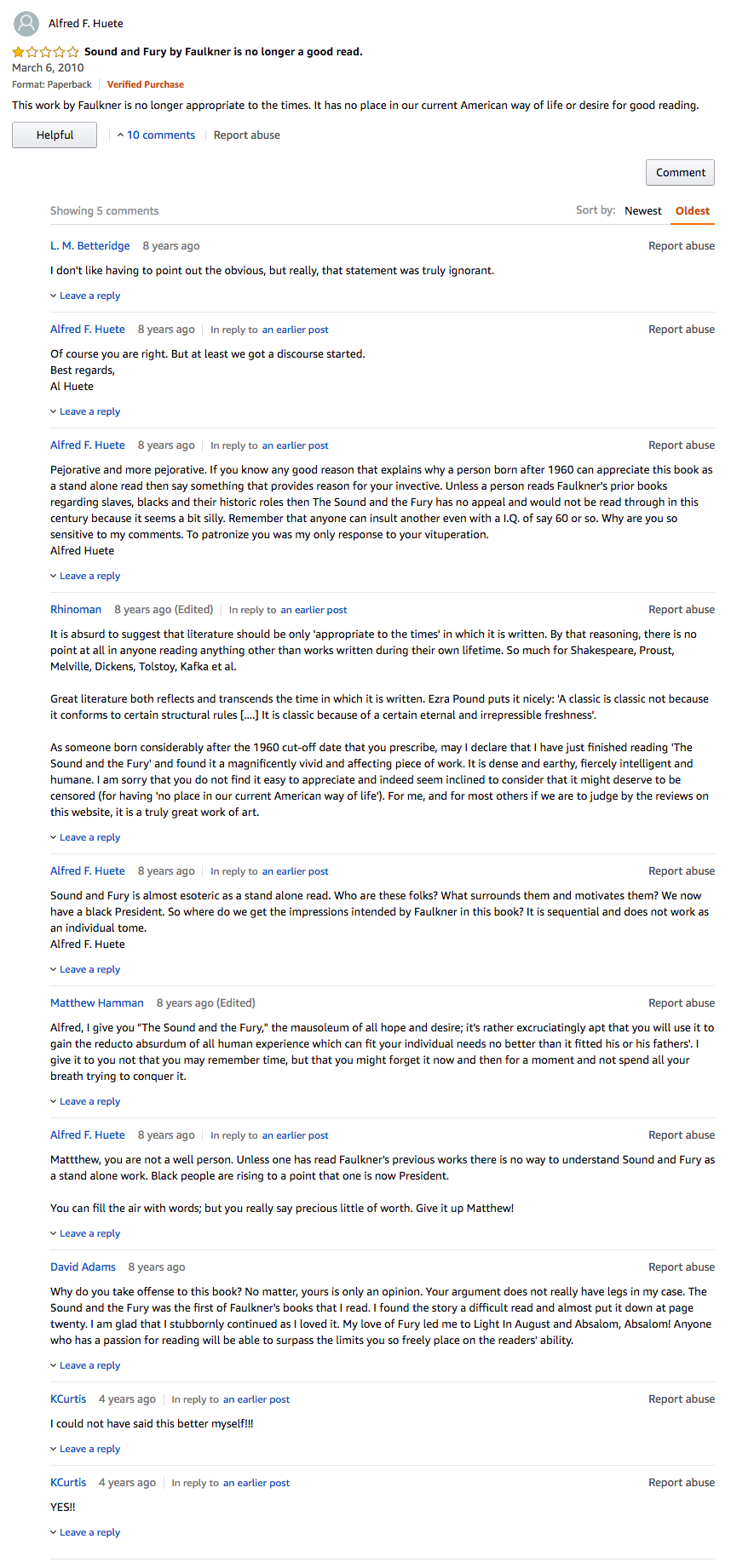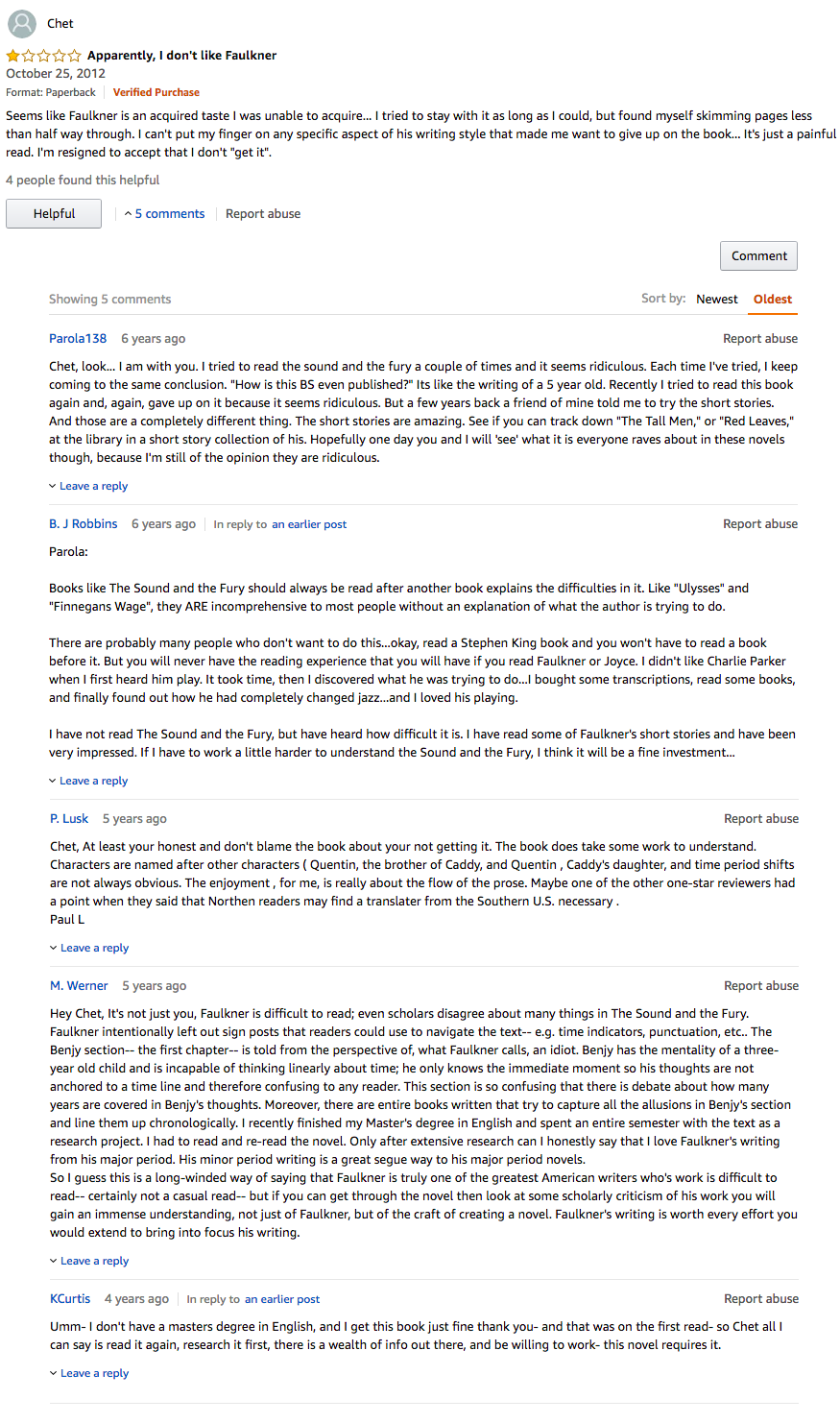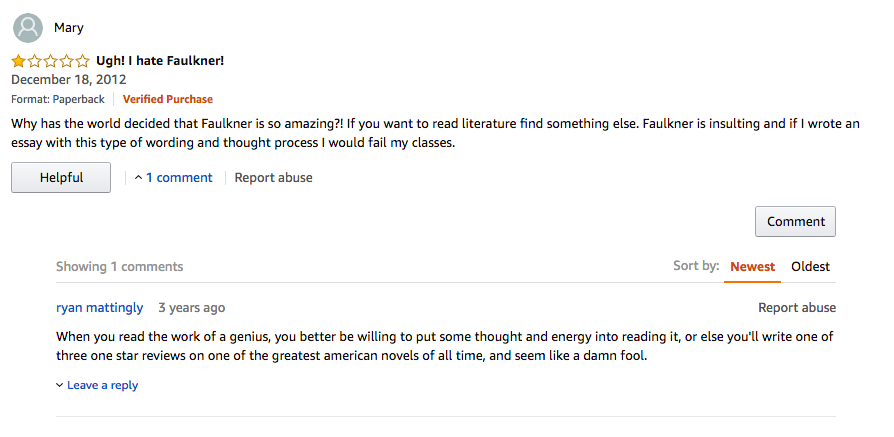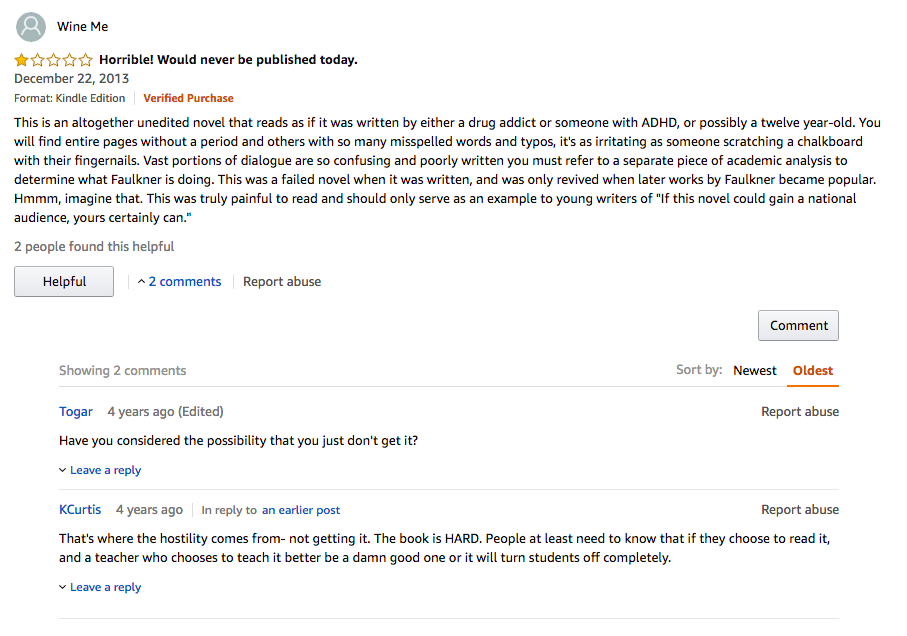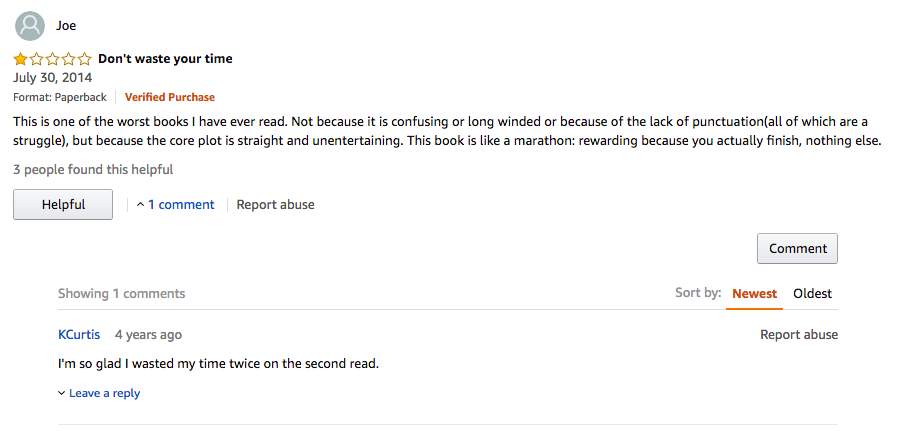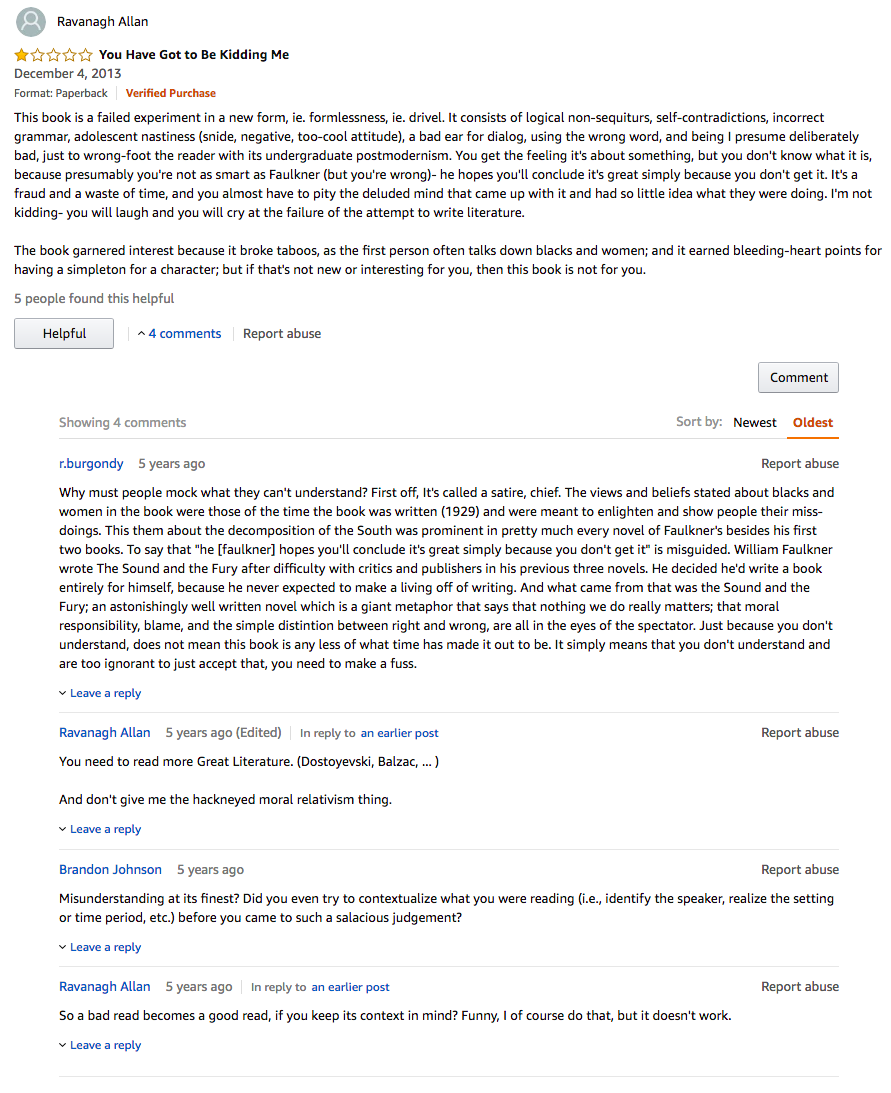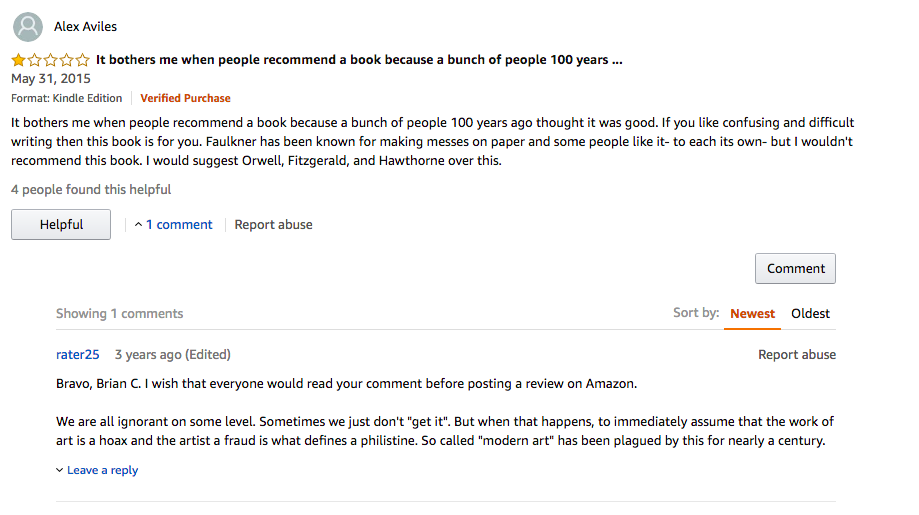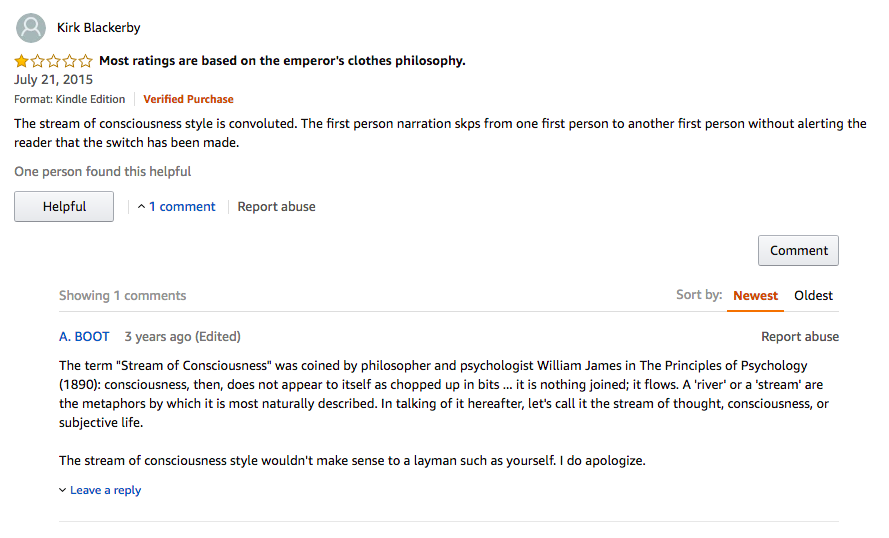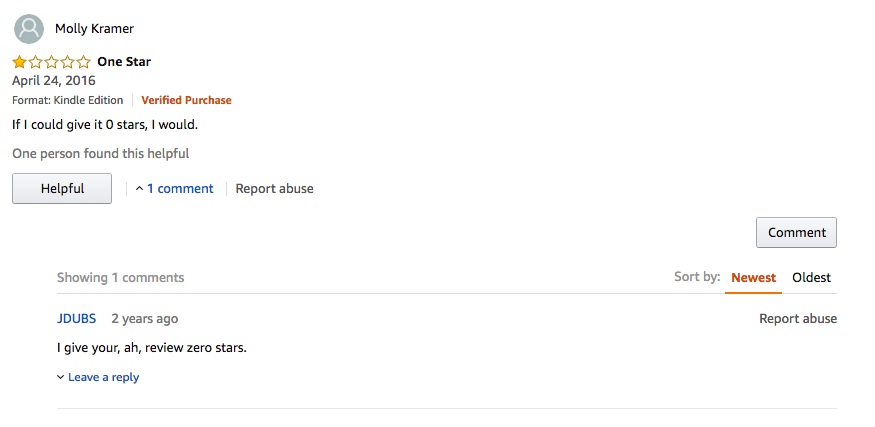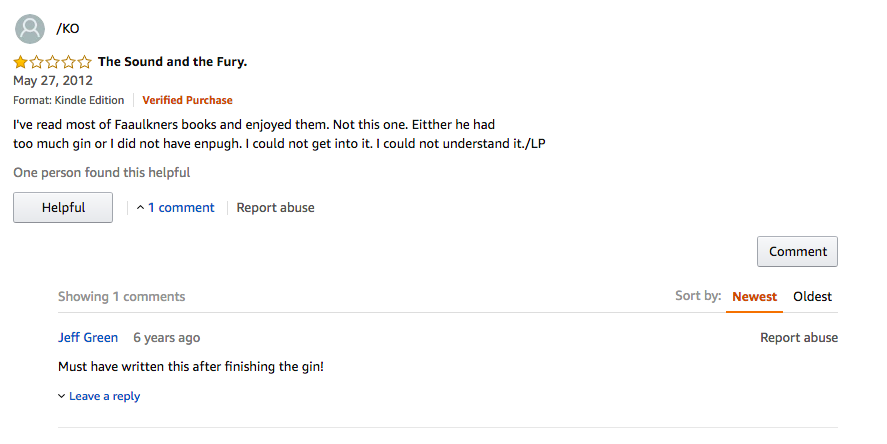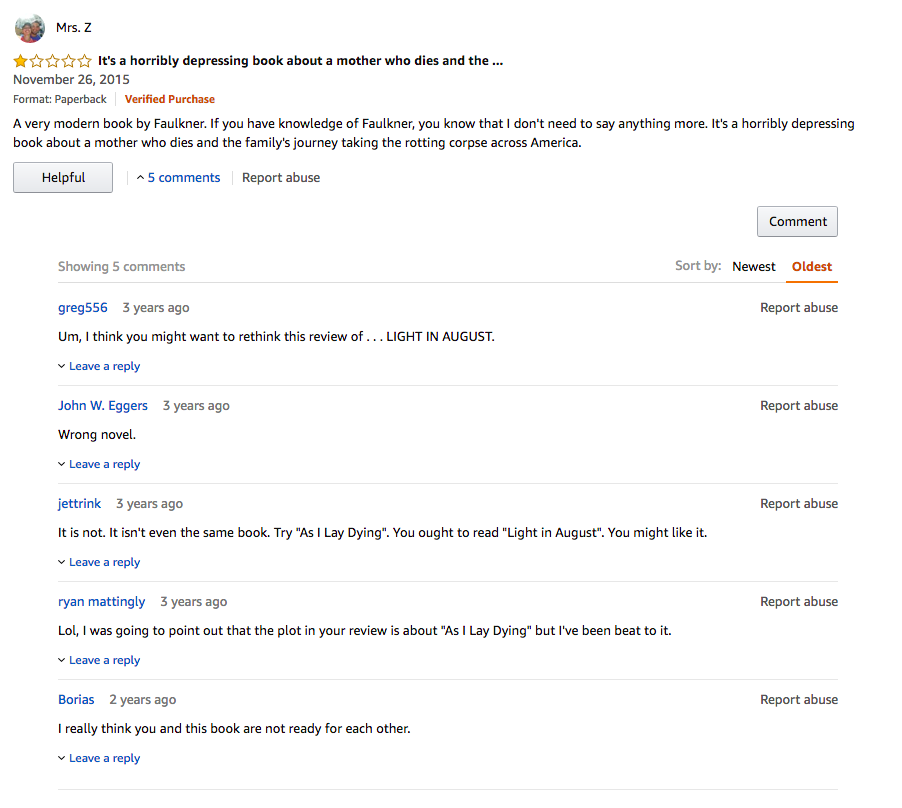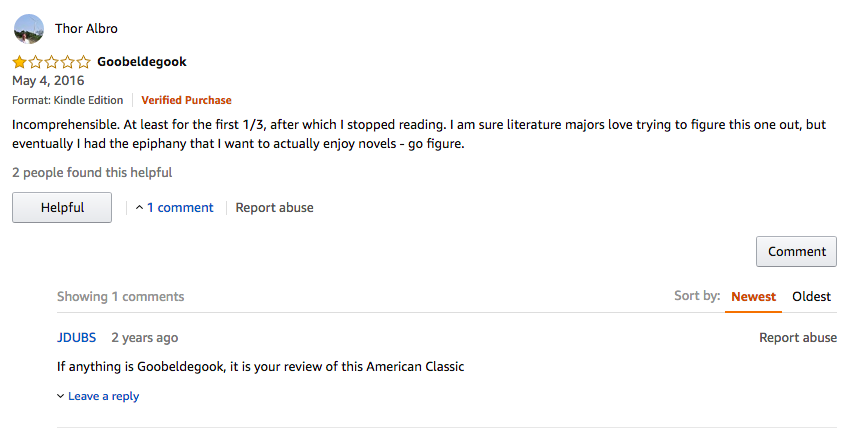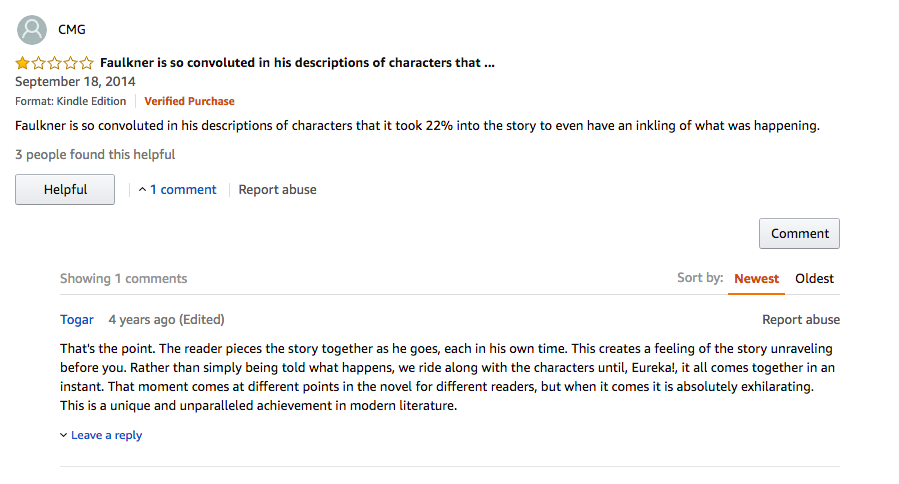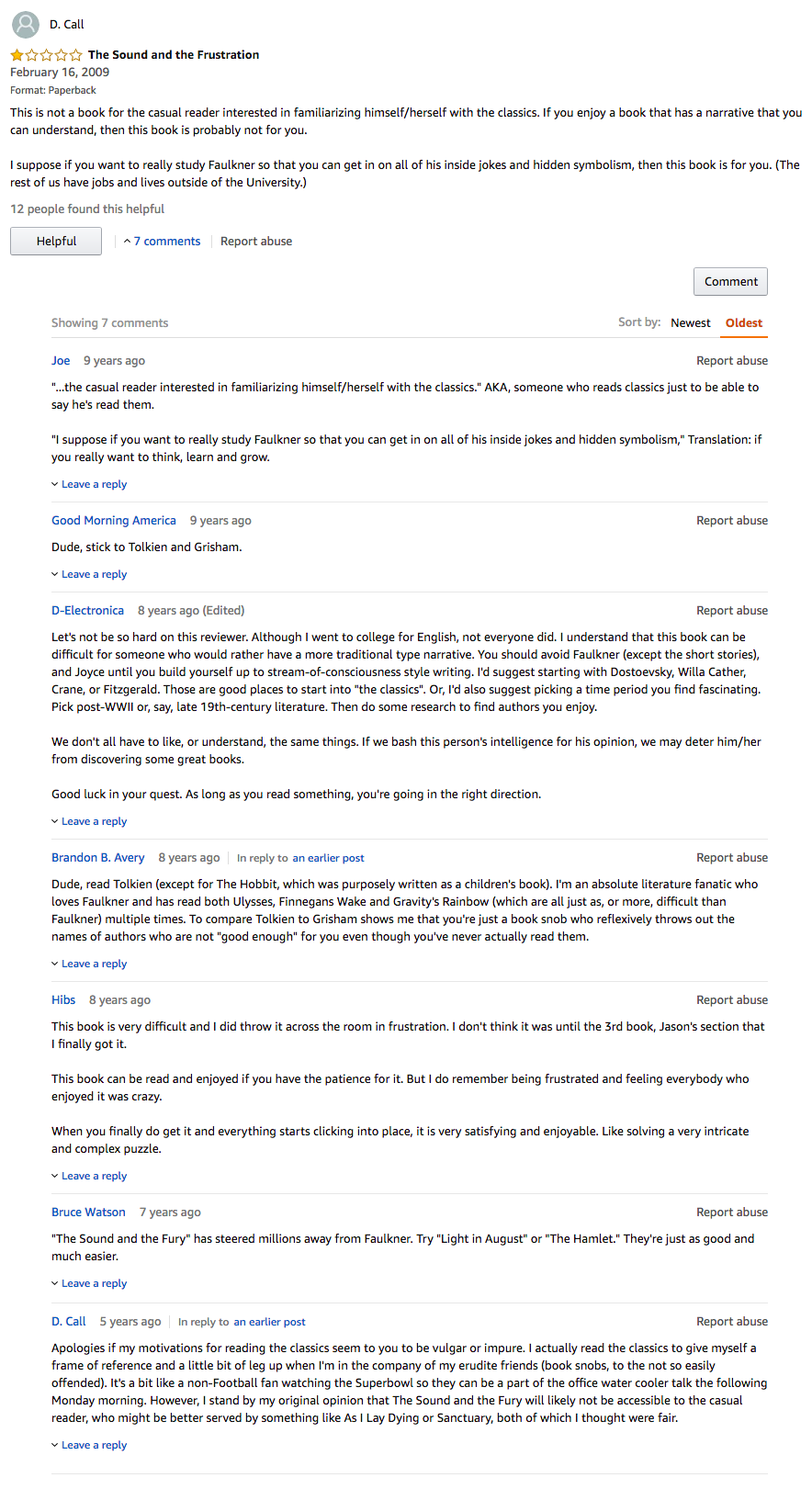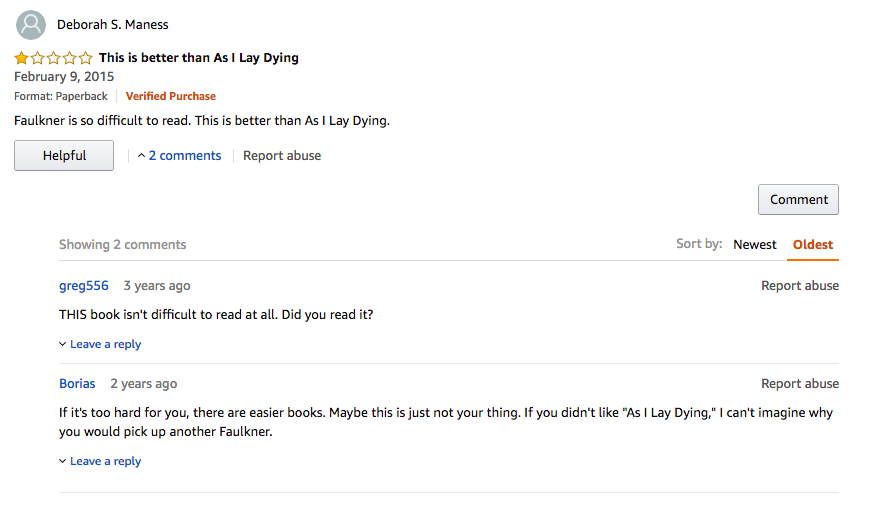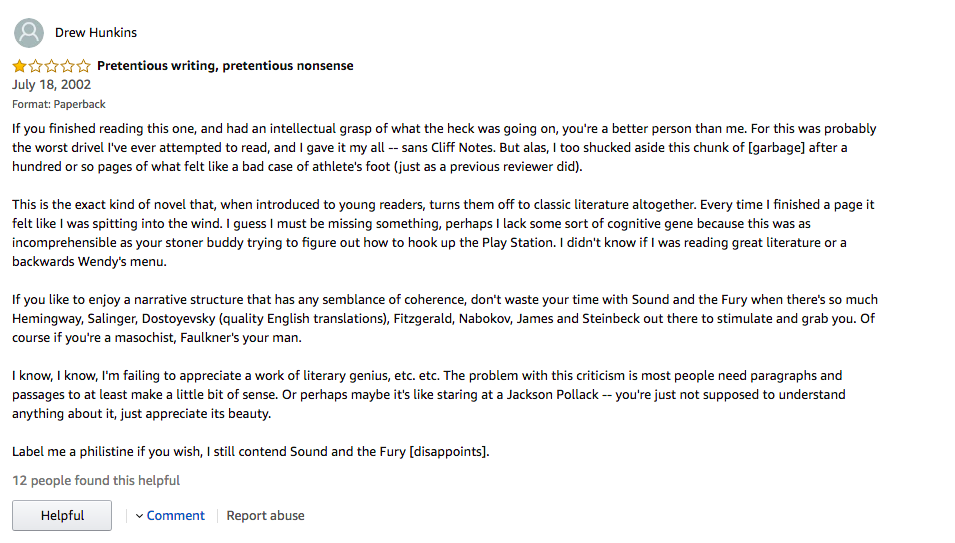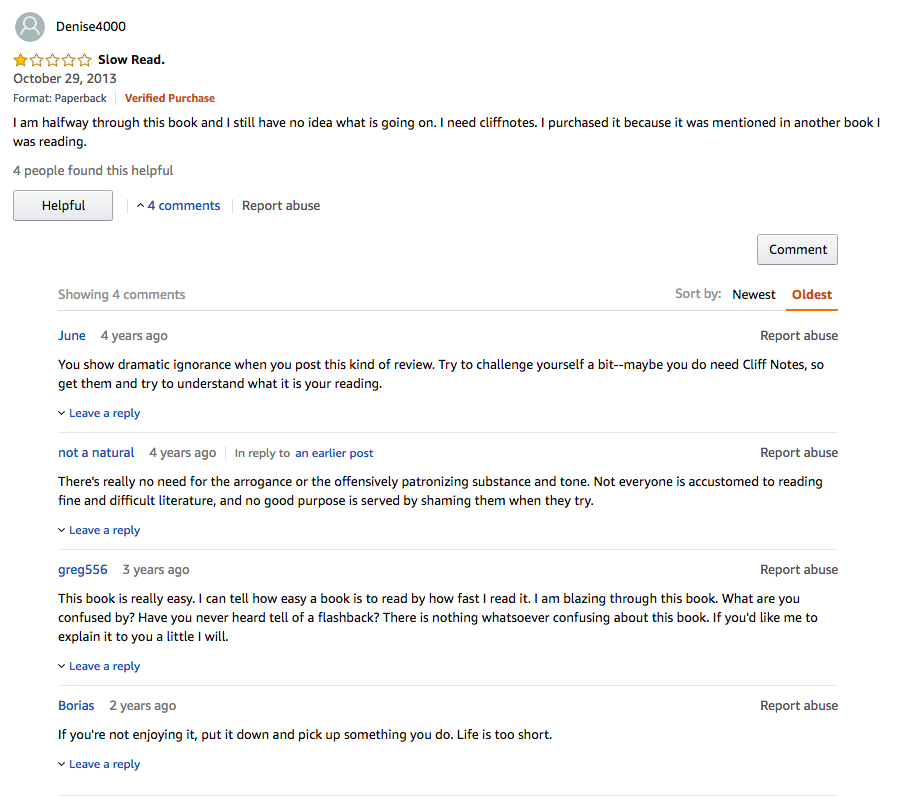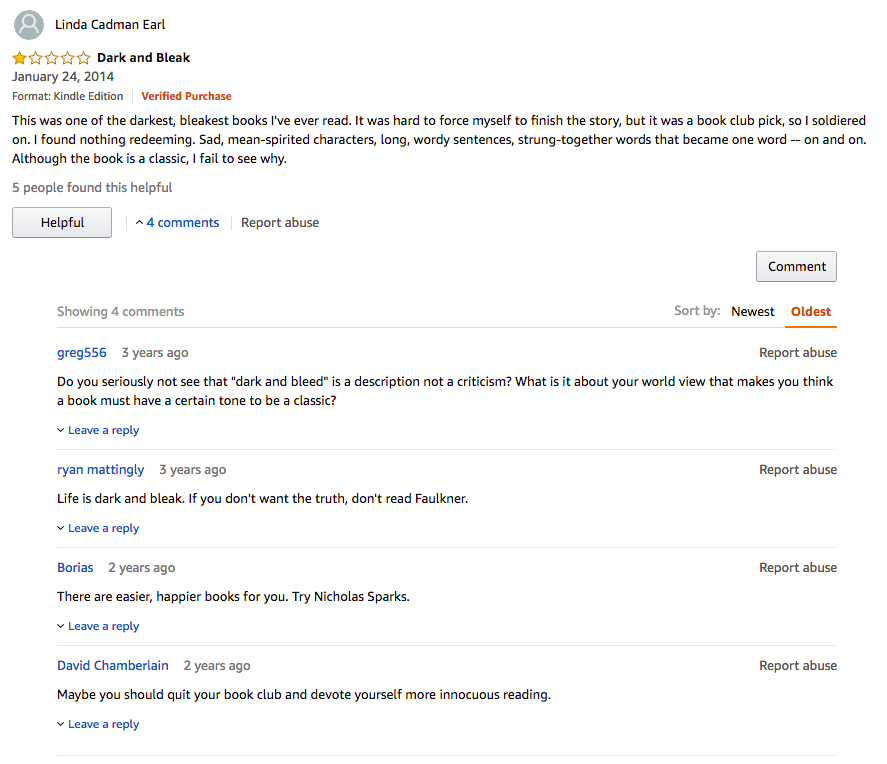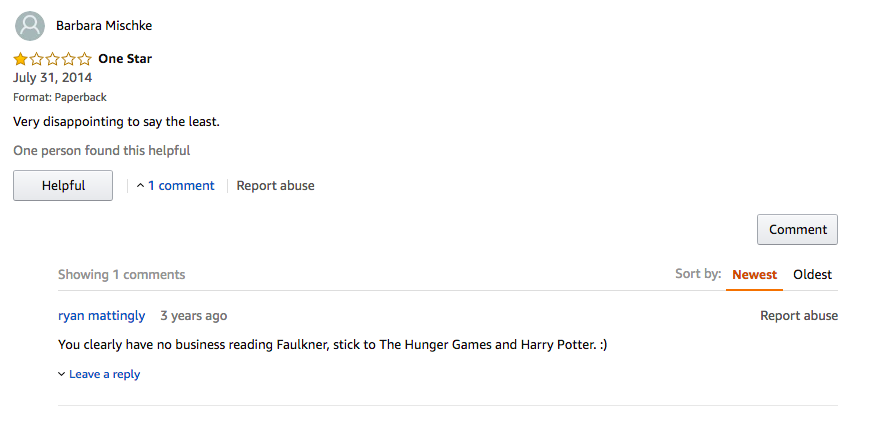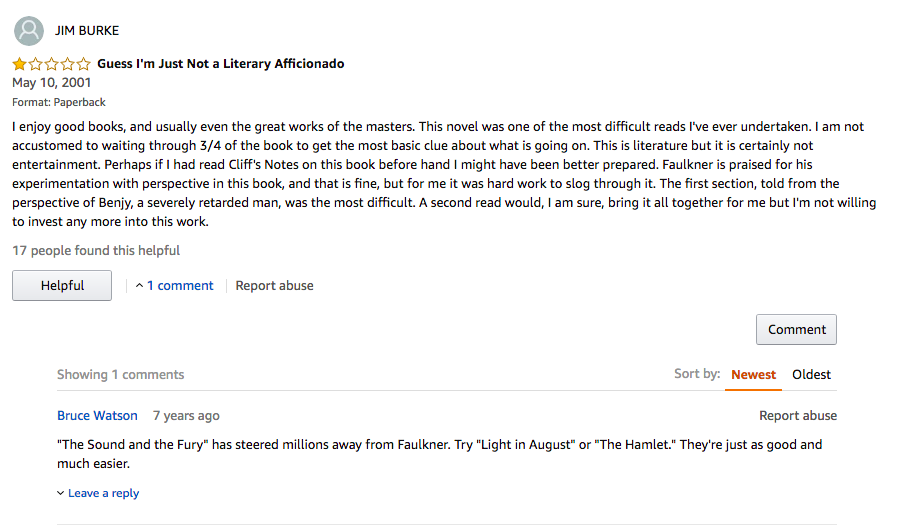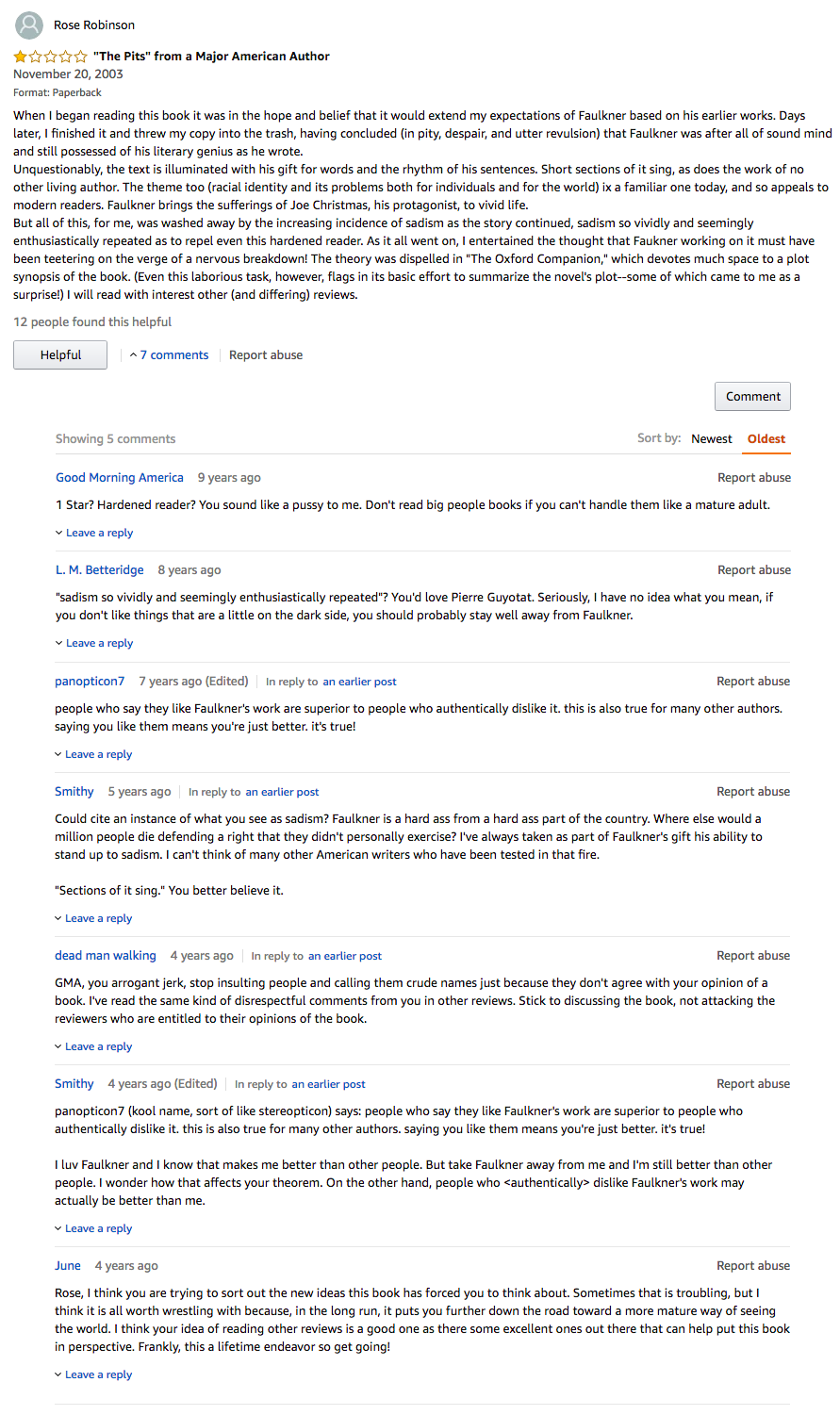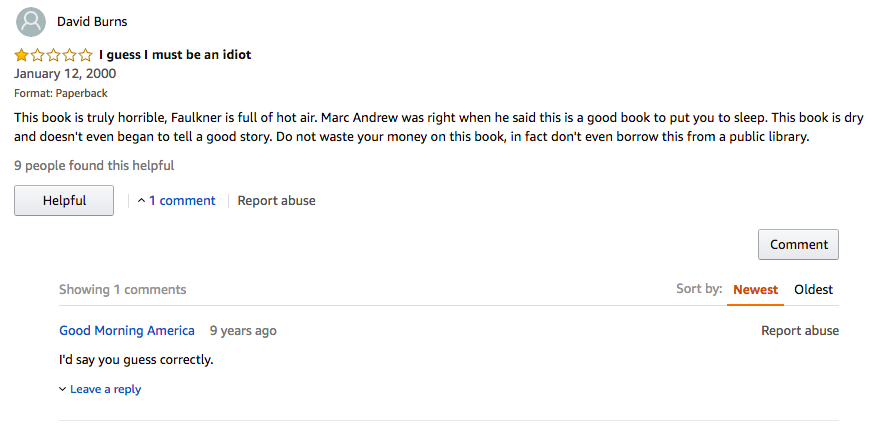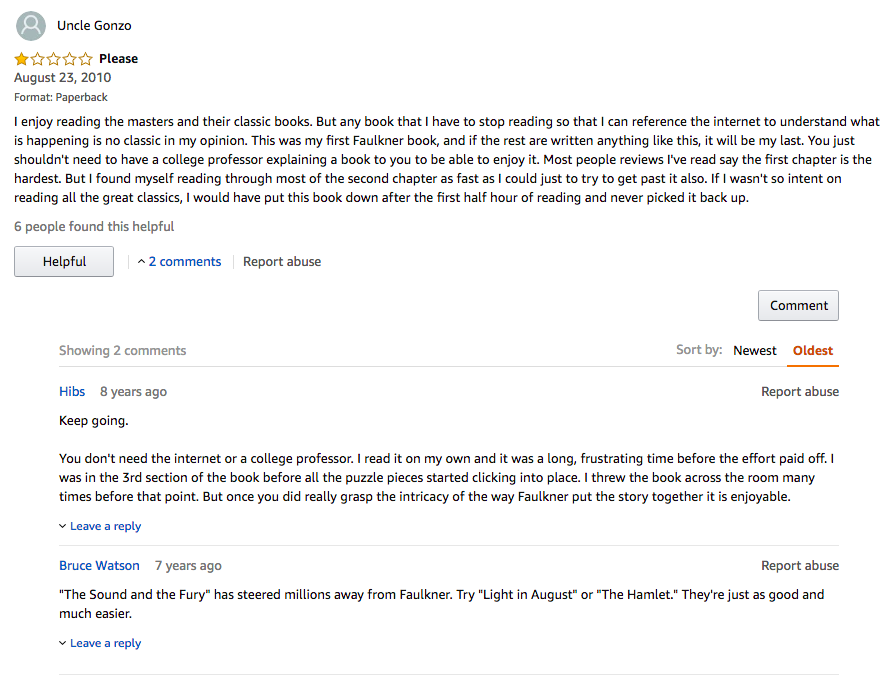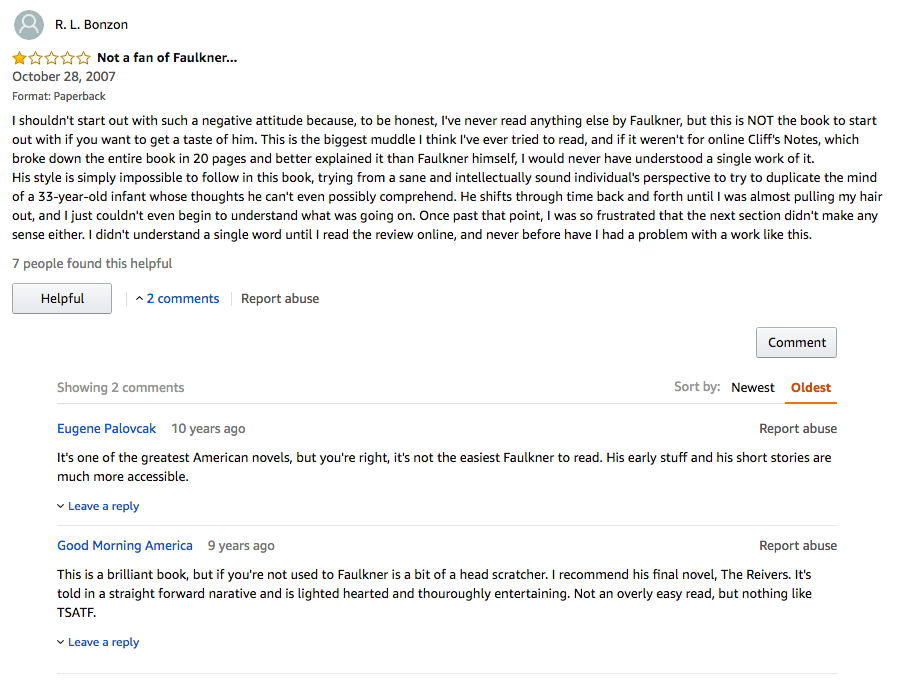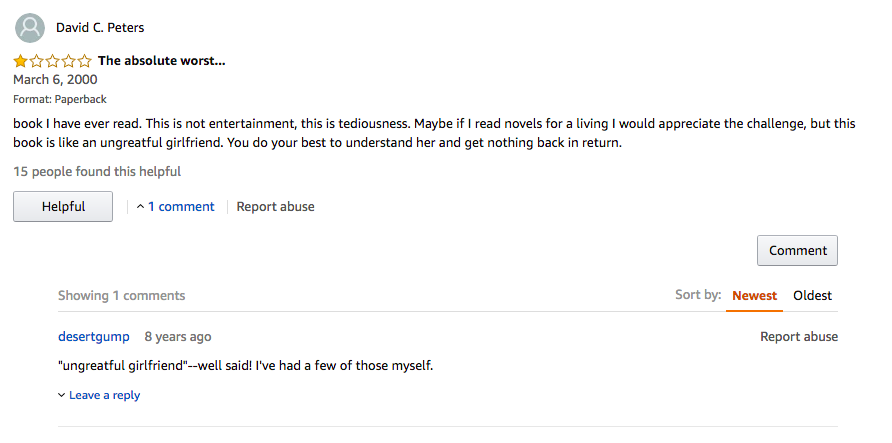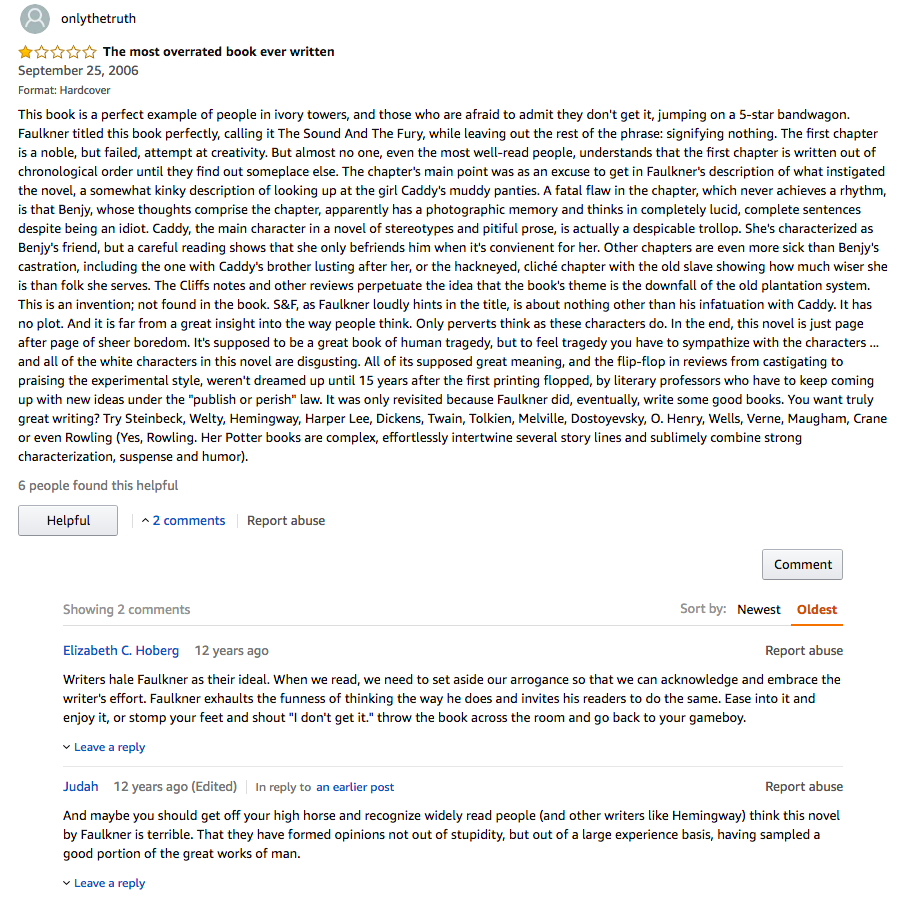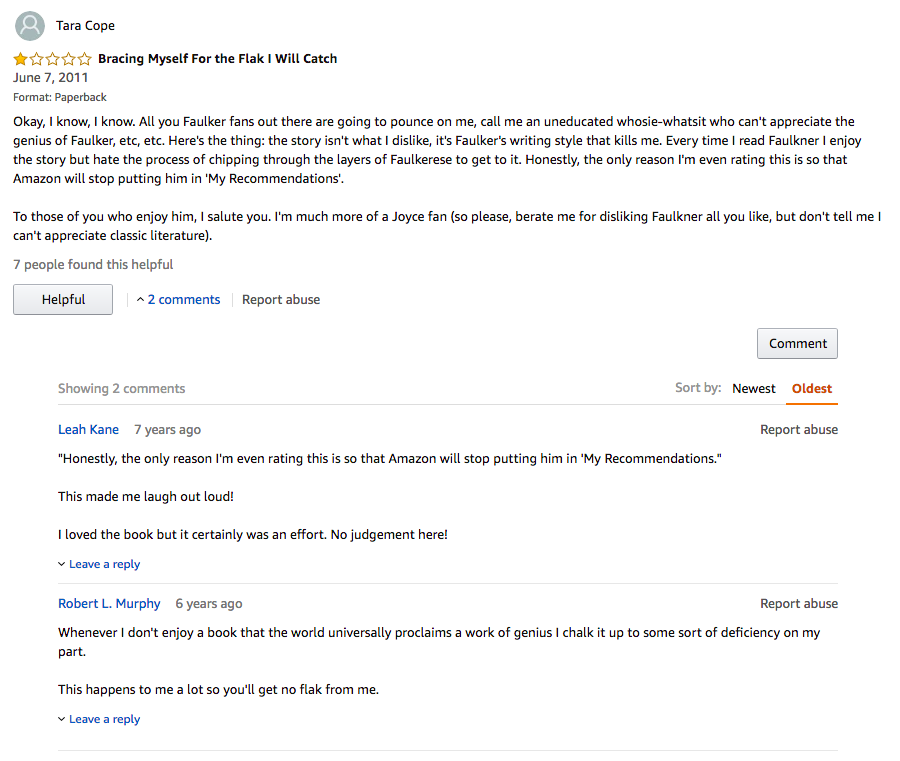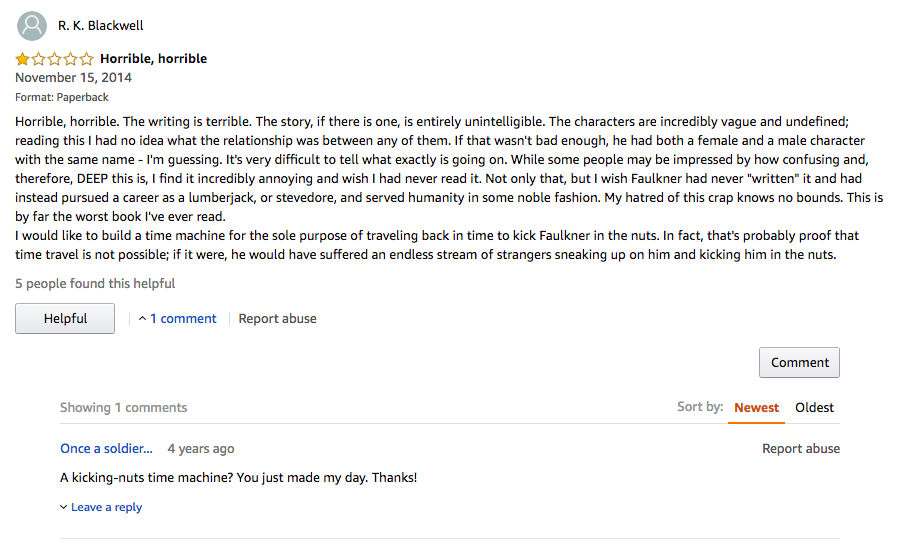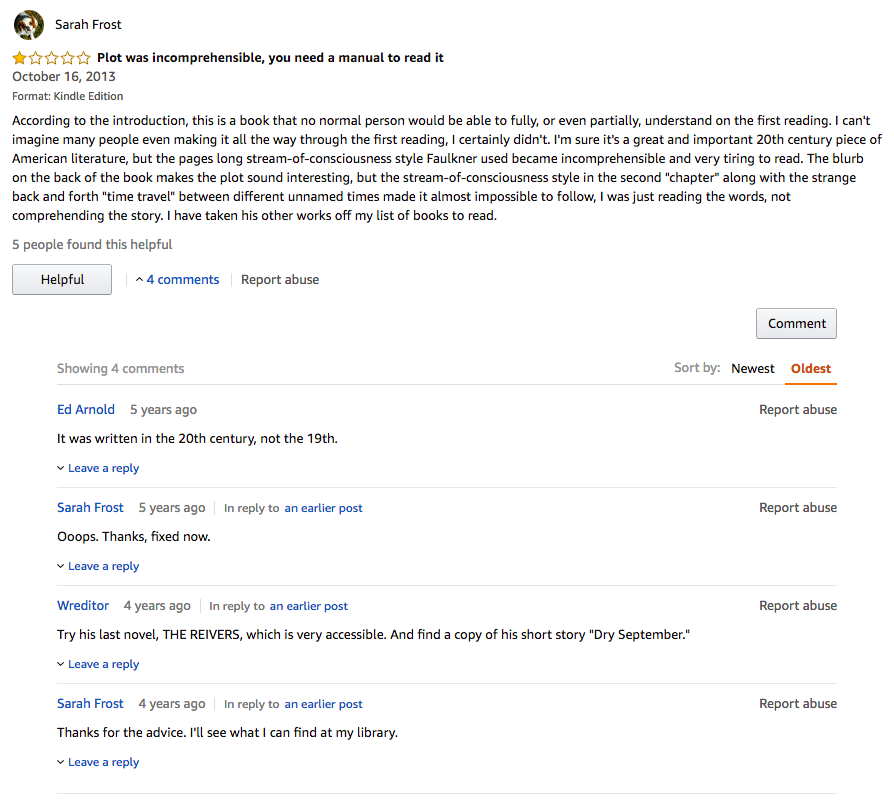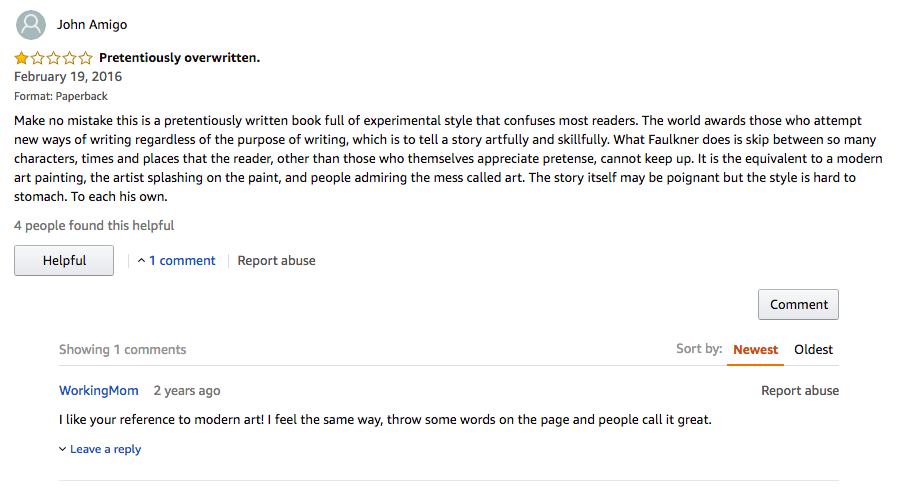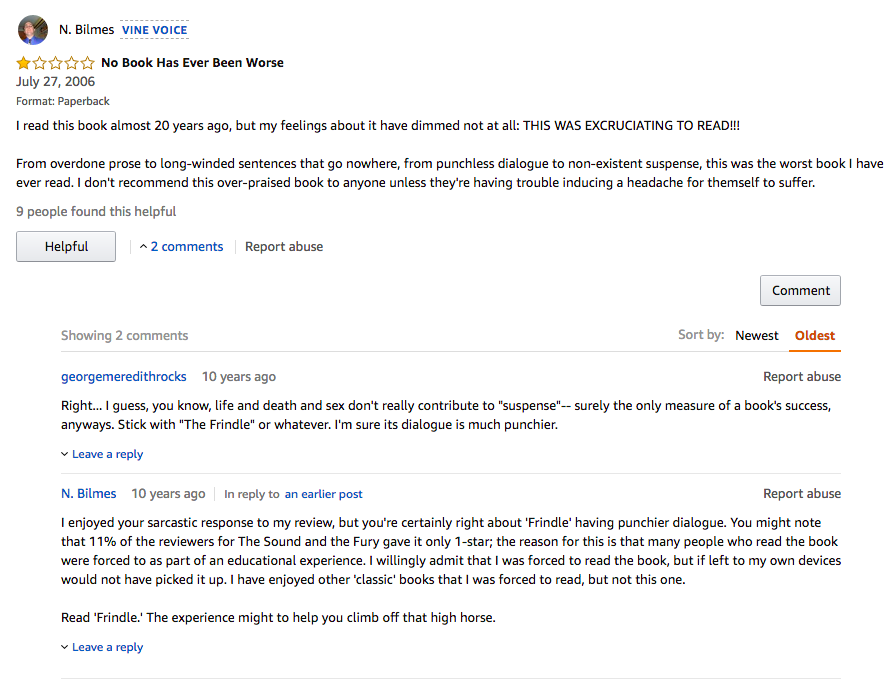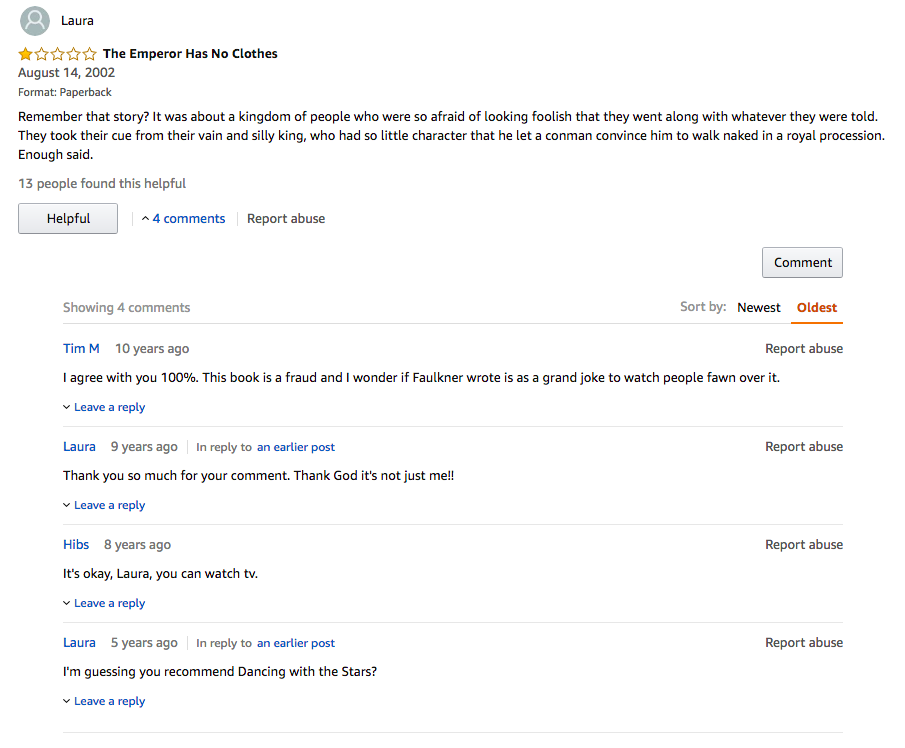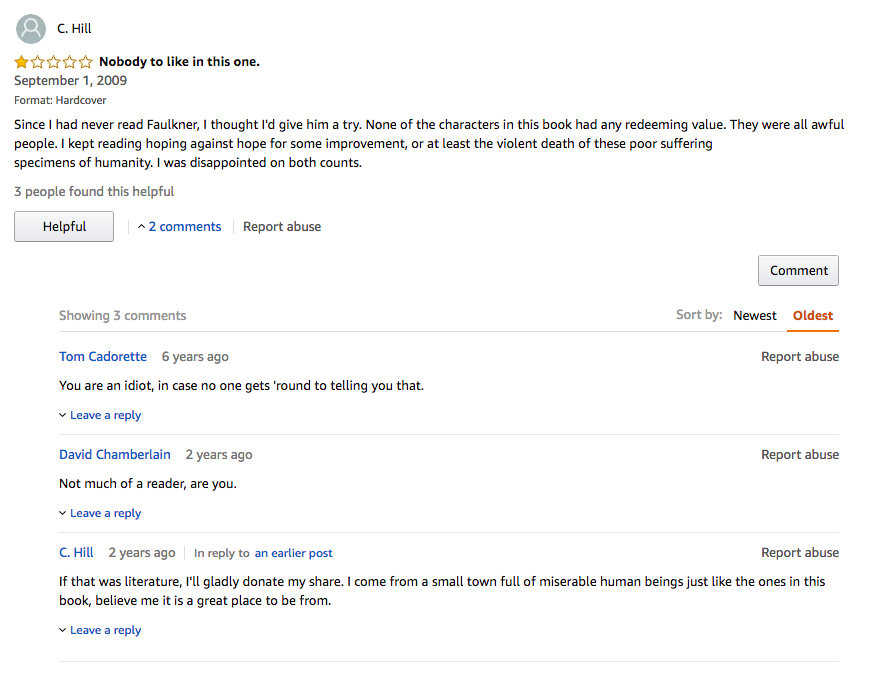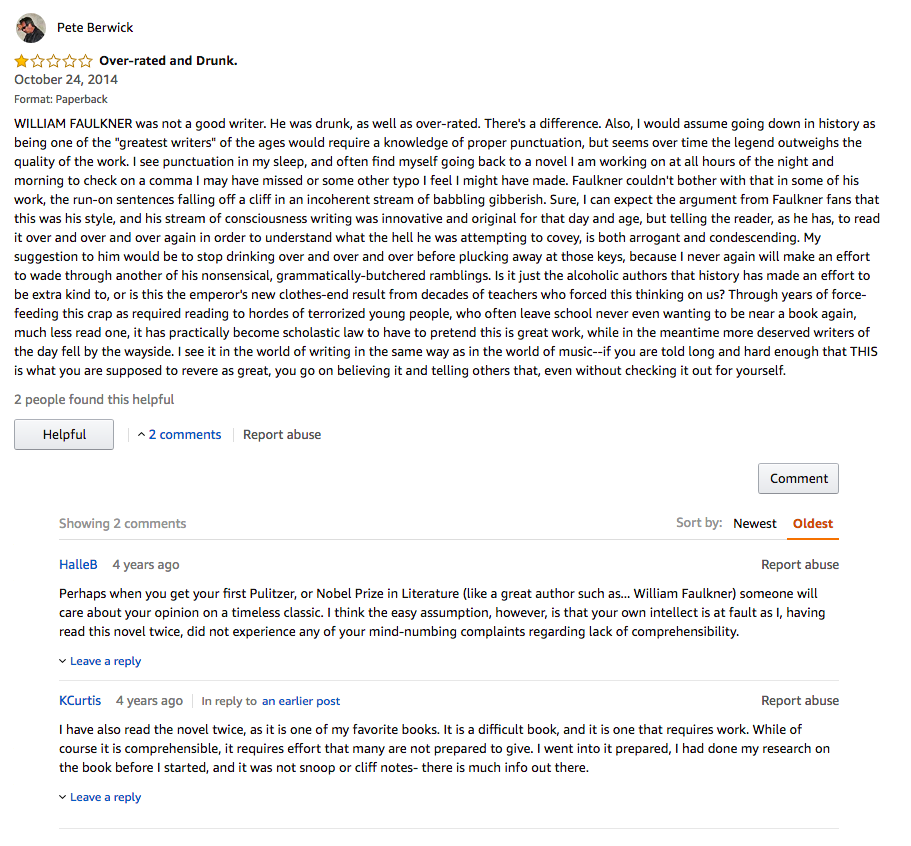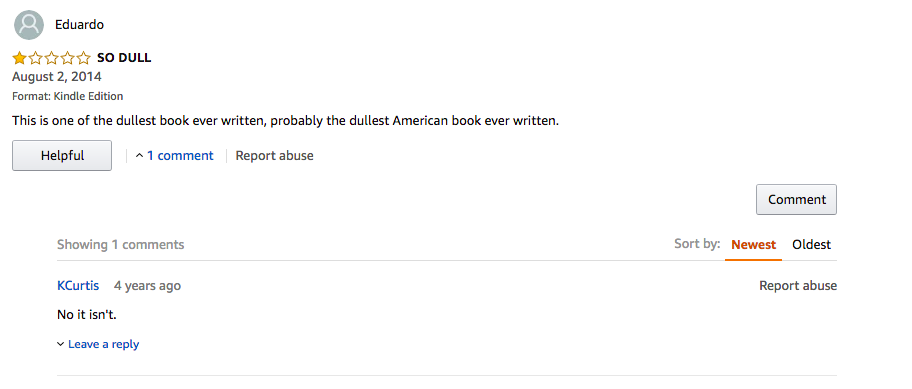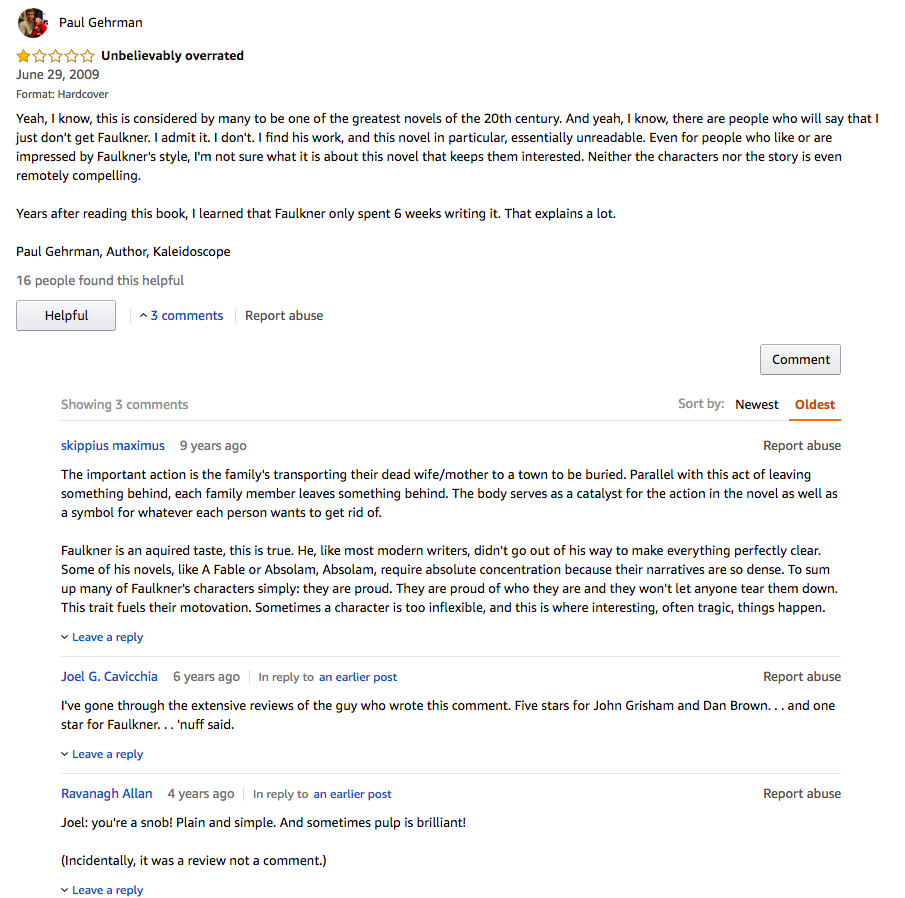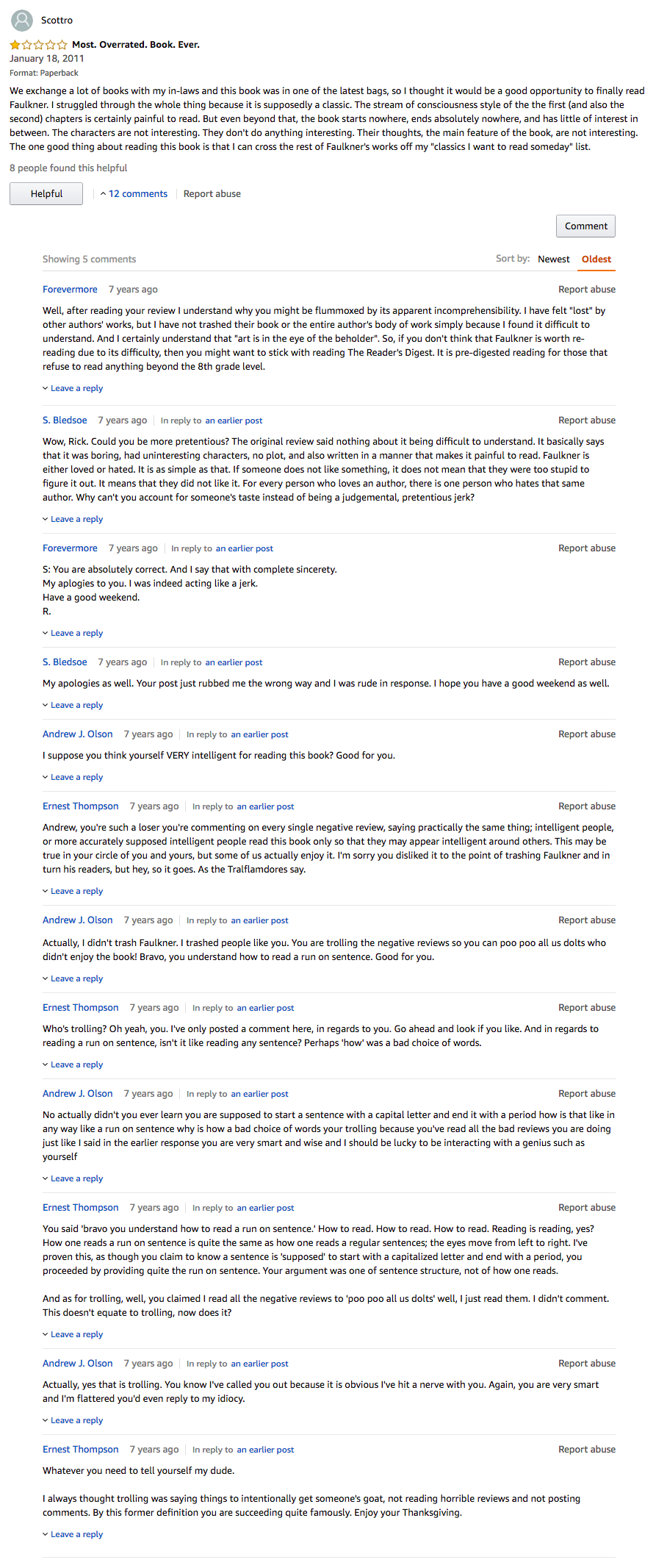 ---