The 100 Best One-Star Amazon Reviews of The Great Gatsby
Nothing Great About It . . . Amirite?
F. Scott Fitzgerald's The Great Gatsby was first published on April 10, 1925 to mixed reviews and tepid sales. It was only after Fitzgerald's death that the book began to get a reputation as a great American novel—in large part due to the fact that it was chosen as one of the books printed and sent to entertain American soldiers during World War II—so by 1945, more than 123,000 copies had been distributed and there had been renewed critical attention for both Fitzgerald and his magnum opus. By 1960, The Great Gatsby was selling 500,000 copies a year, and now it is widely considered to be one of the greatest American novels ever written, if not the Great American Novel itself.
But not everybody likes it—Blake Butler sure doesn't—and those made to read it in school (almost all American children) often really don't like it. To find out why, and also to amuse myself (and anyone else who feels comfortable with schadenfreude at the expense of long-dead authors and disgruntled readers), I looked through all of the one-star reviews for the book on Amazon. The main complaints seem to be that it is a) too boring and b) filled with abominable people doing amoral things—sentiments that, to me, rather contradict one another. Perhaps these two issues are best synthesized by the third most frequent complaint: c) way too much whining. These are only the most common problems, of course. One reader was upset about the lack of Jay-Z. Another wished that more of the characters had died, since they obviously deserved it. More than one reader expressed happiness that Fitzgerald himself had already died. Several dinged him for "trying too hard," others thought he really didn't try hard enough.
As we saw with both Ulysses and Gravity's Rainbow, the comments on these reviews contain quite a lot of name-calling and finger-pointing—those who liked the book think those who didn't must be very stupid; those who didn't like the book think those who did must be dangerously hoodwinked, and also, well, very stupid. So if you aren't already traumatized by your day-to-day usage of the Internet to enjoy them, here are 100 of the best, funniest, and most contentious one-star reviews of the book currently on Amazon.
[Click on reviews to enlarge]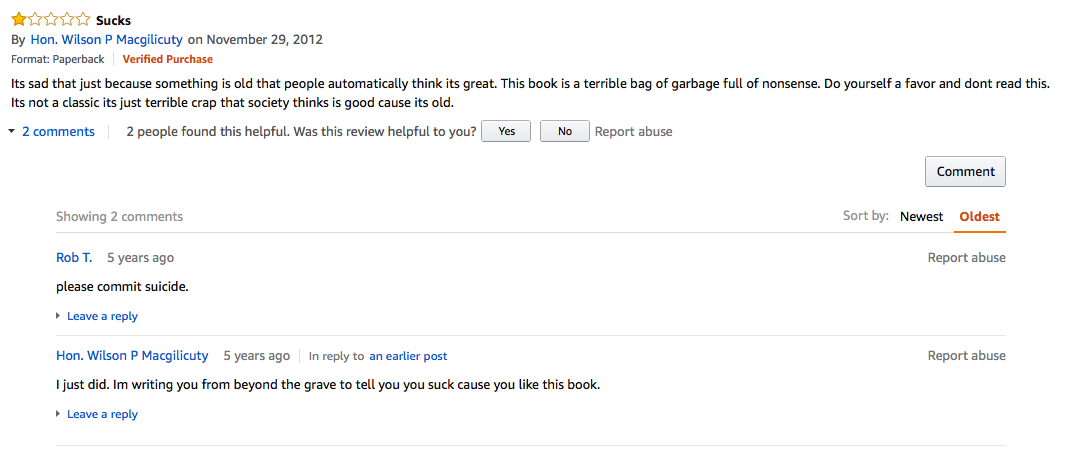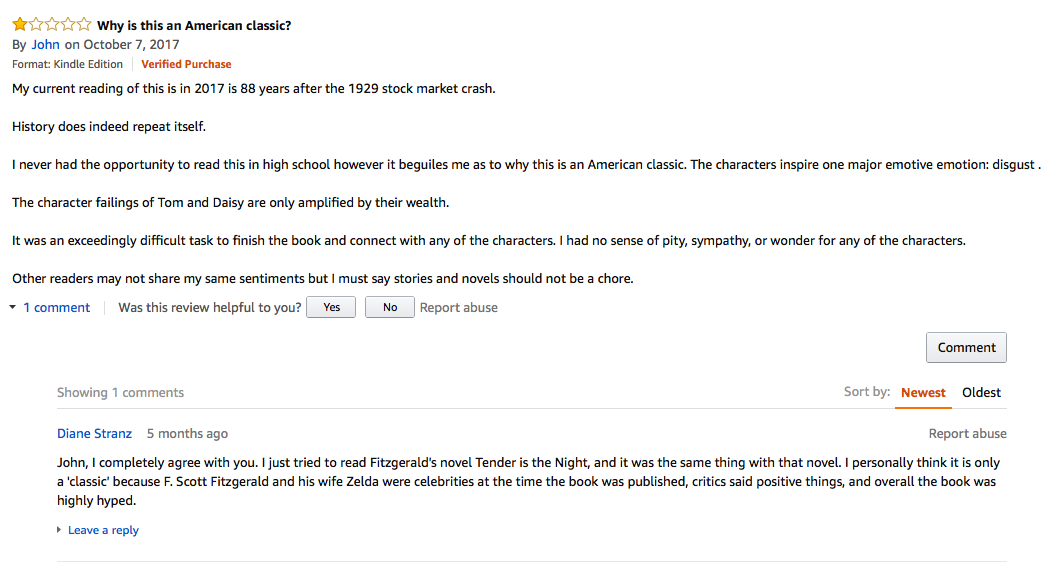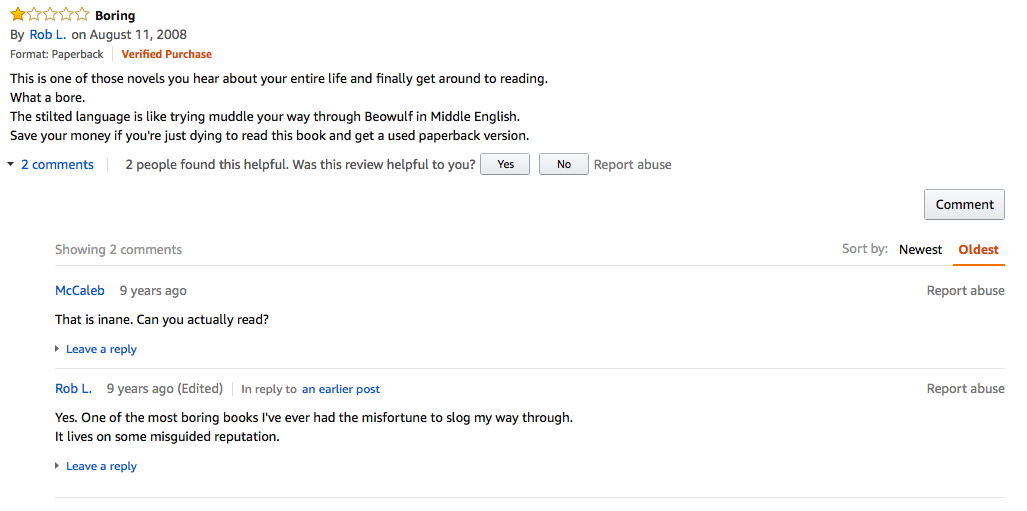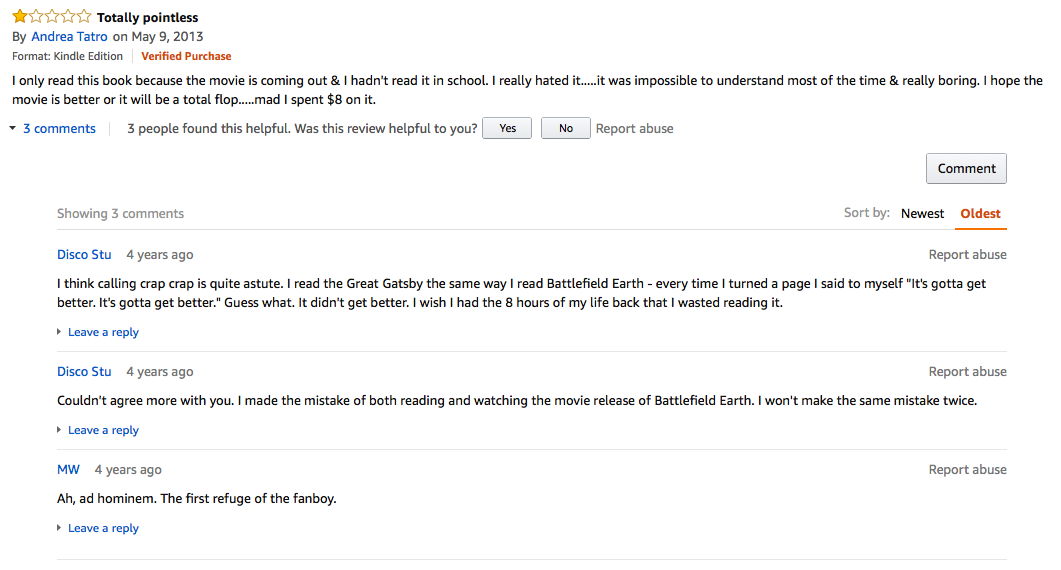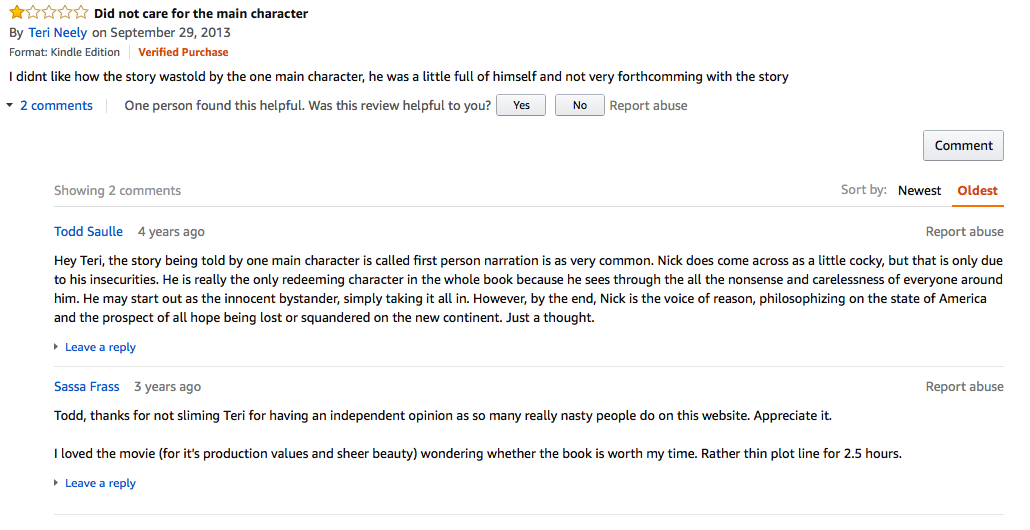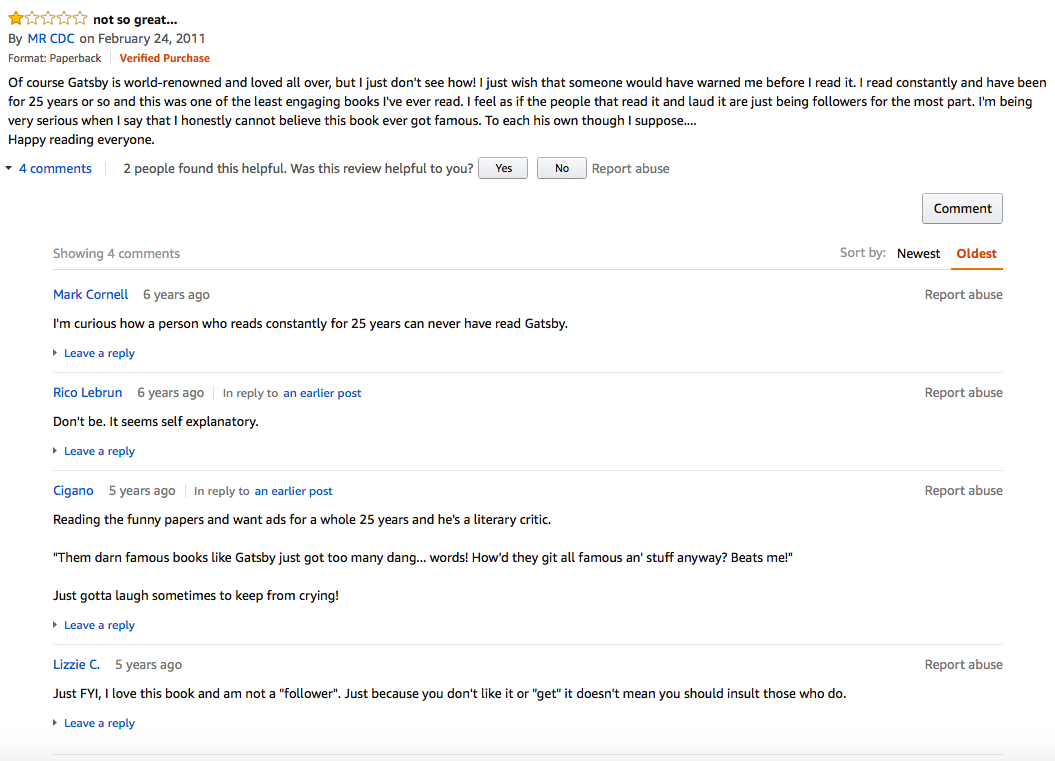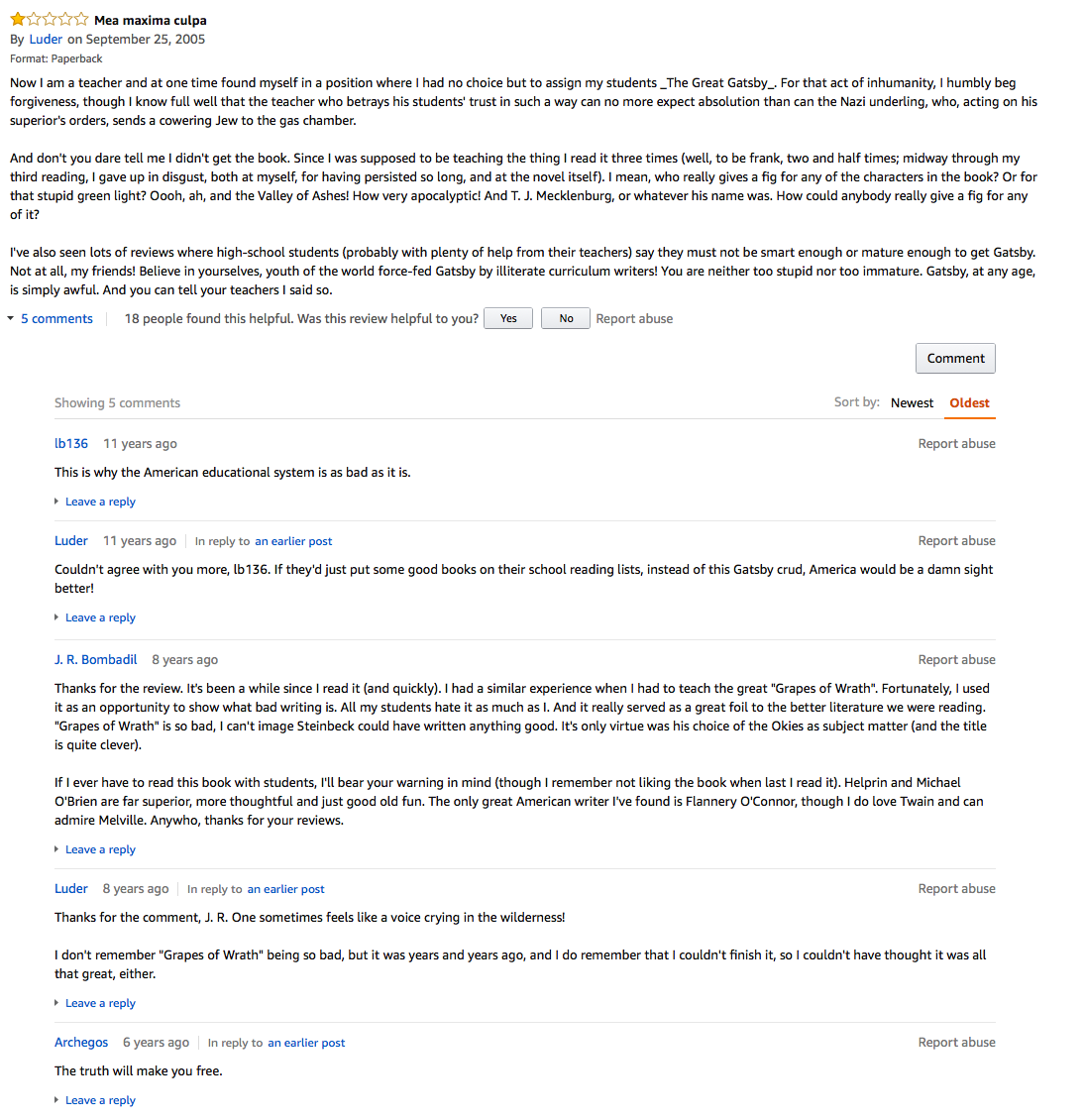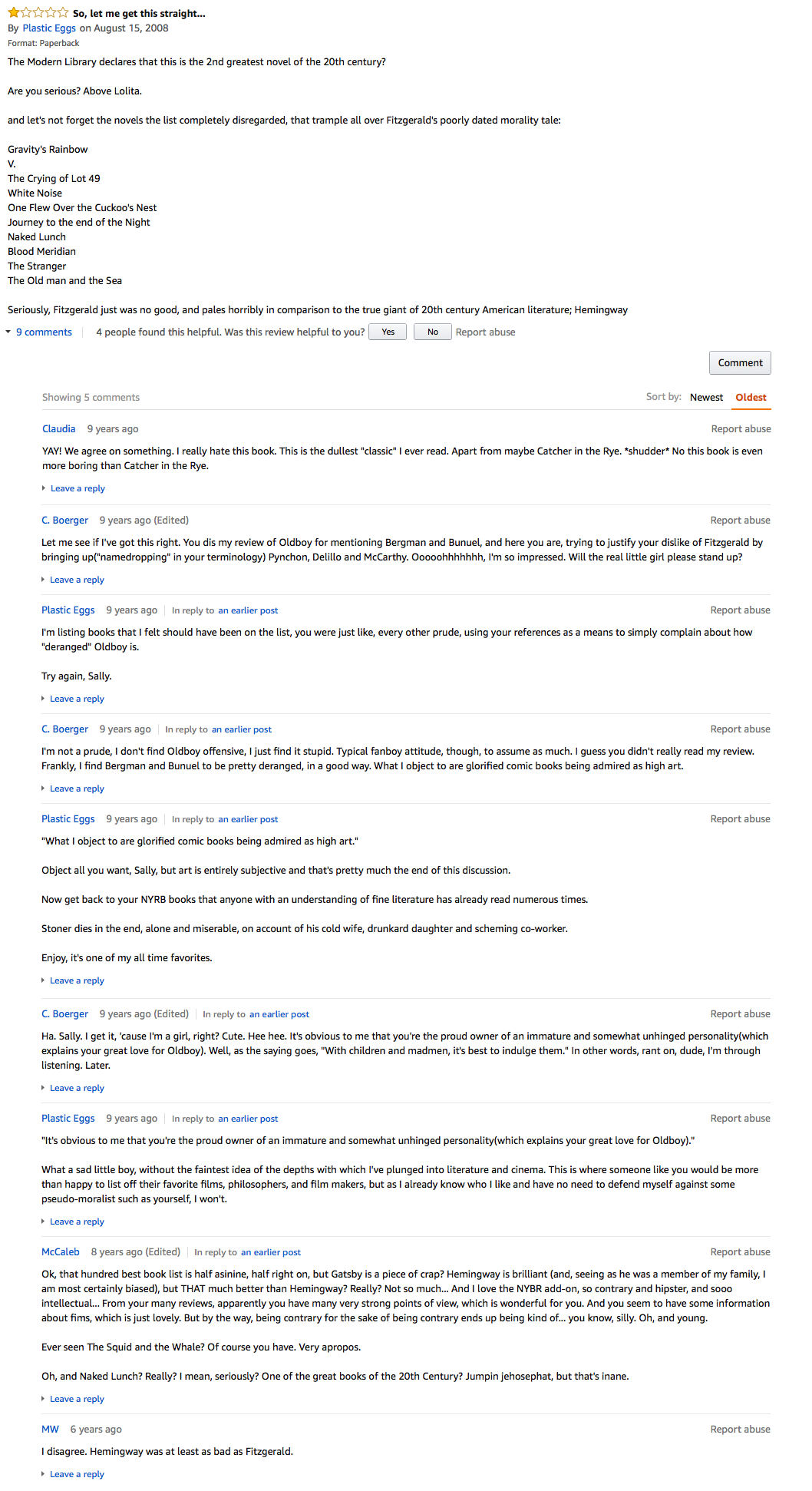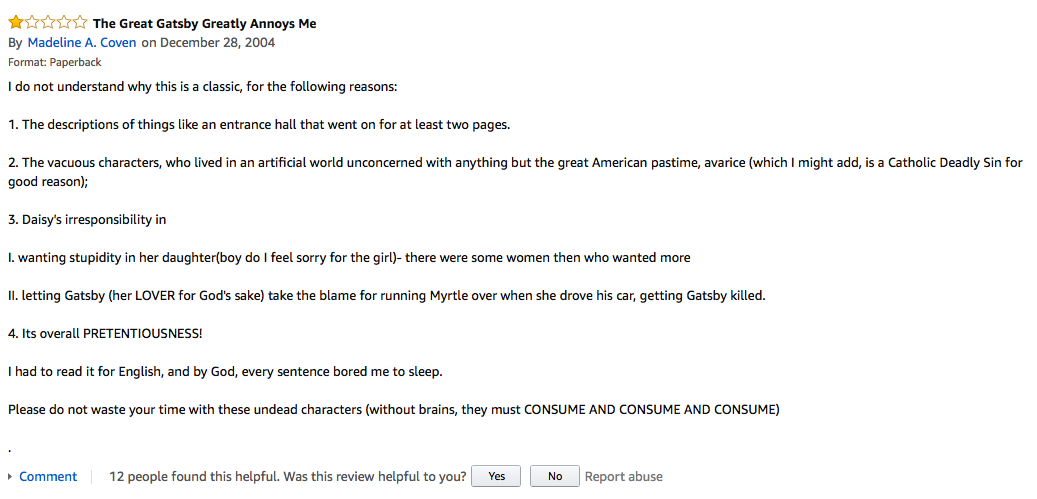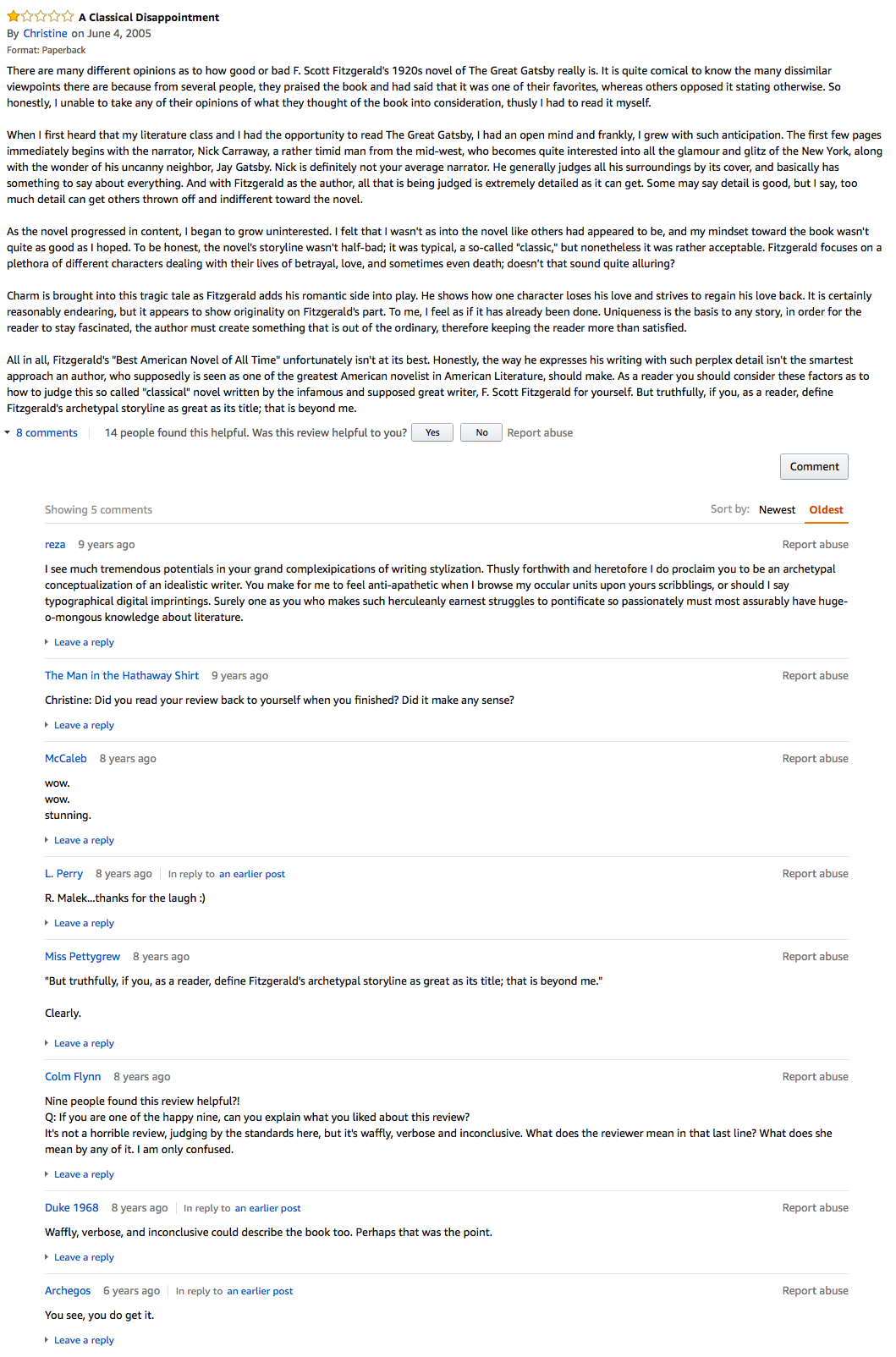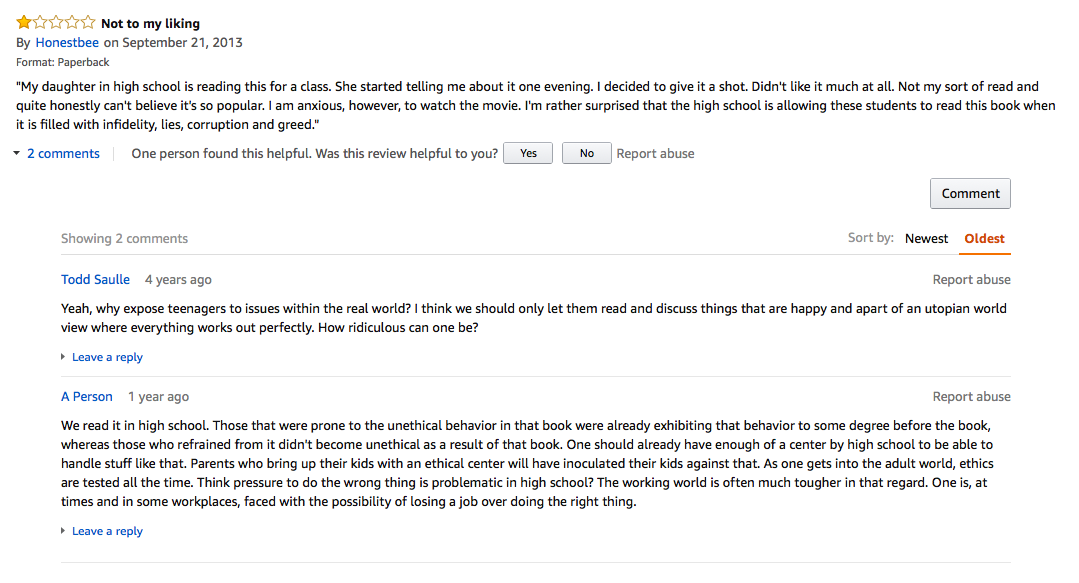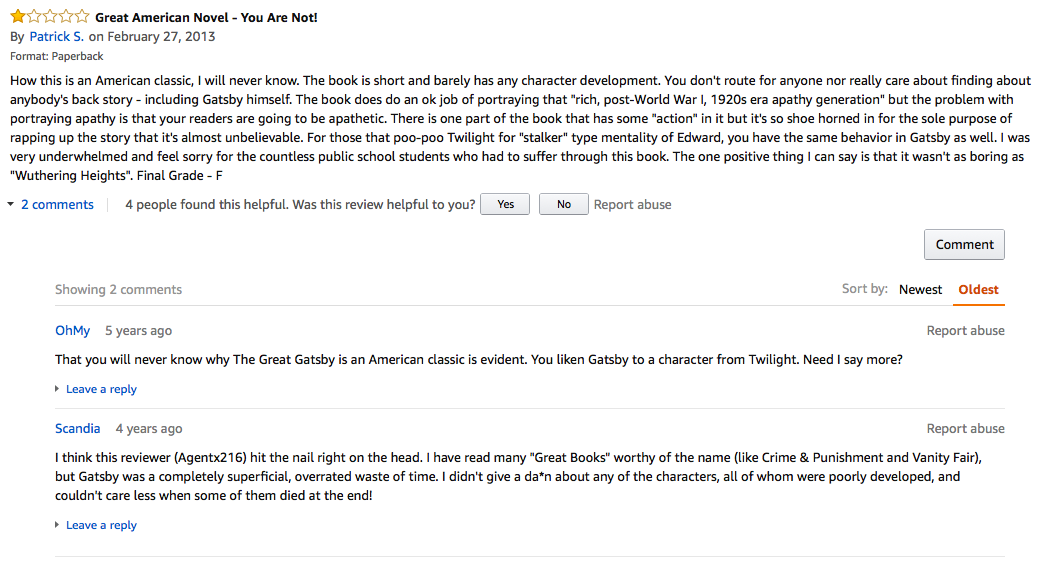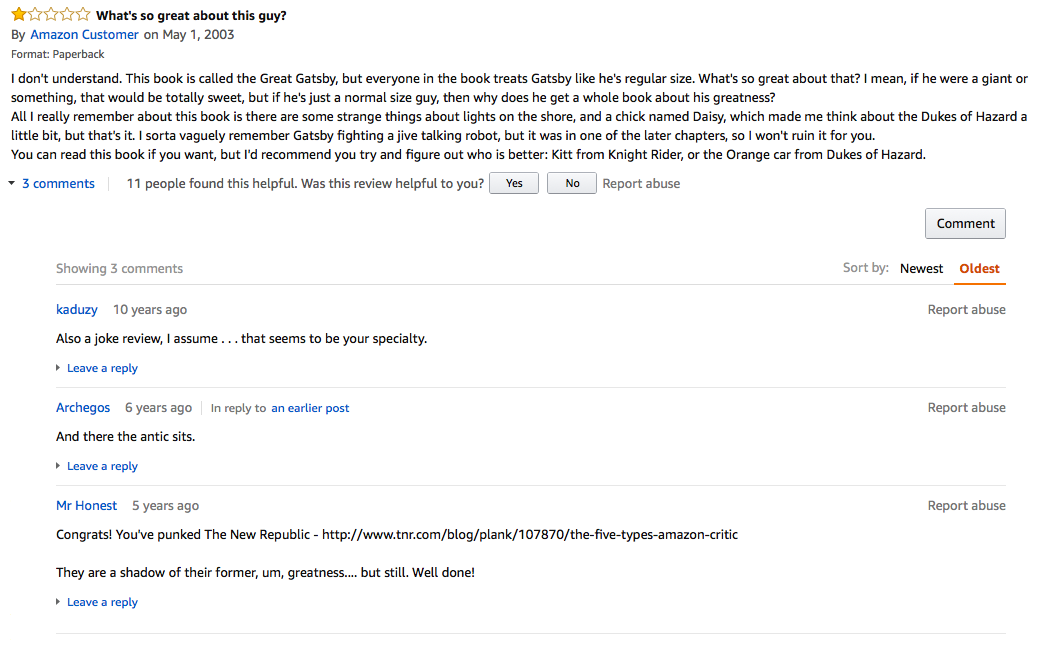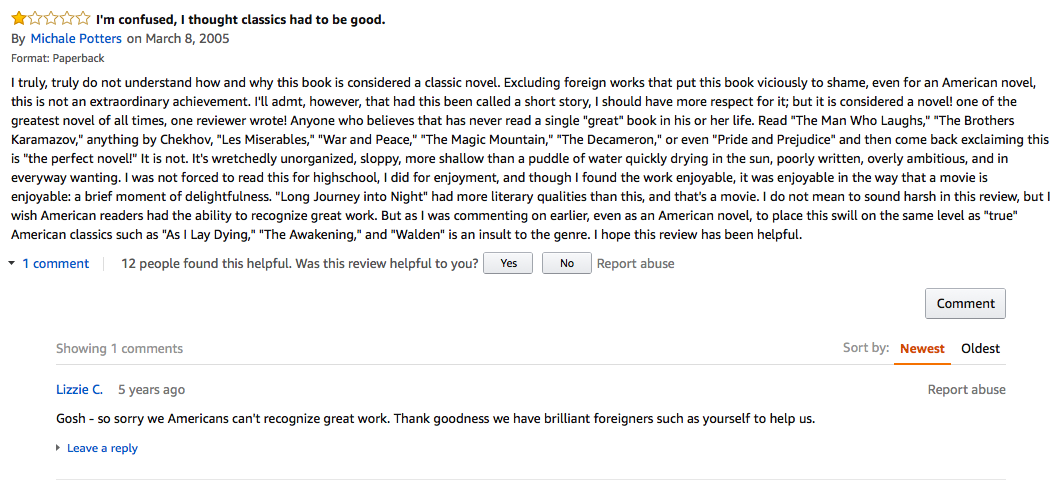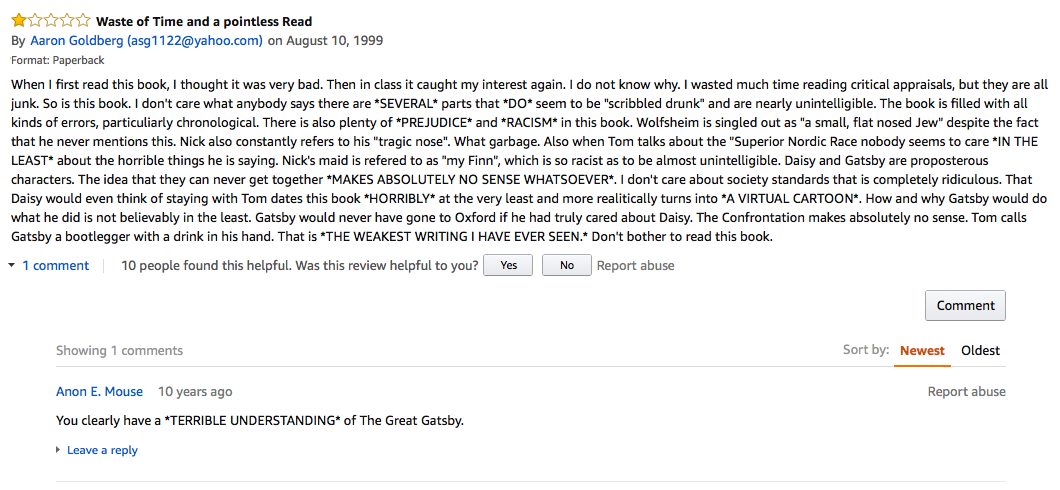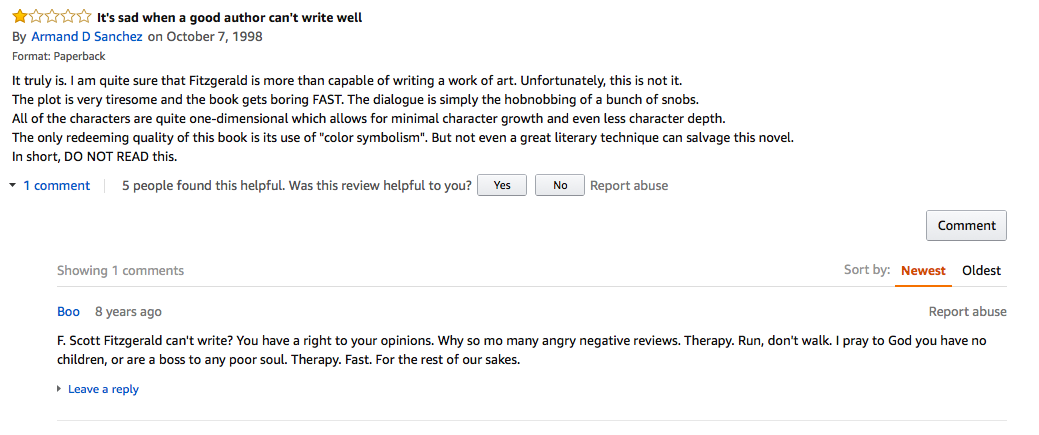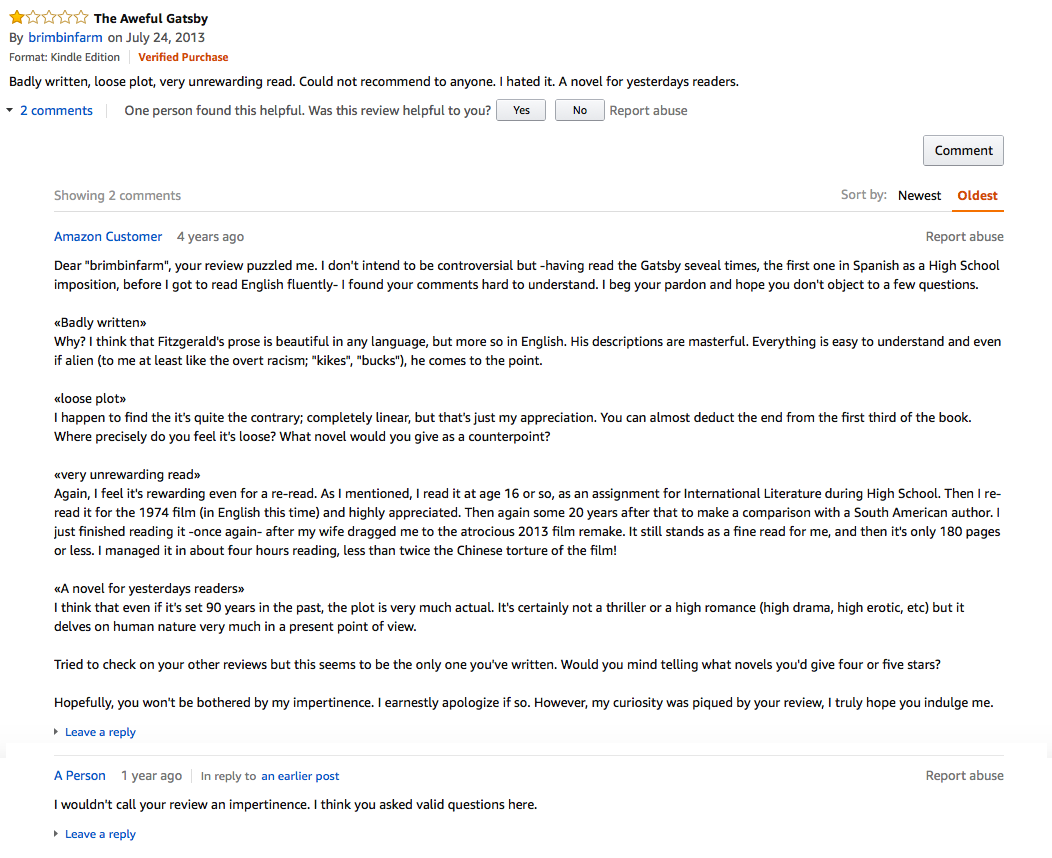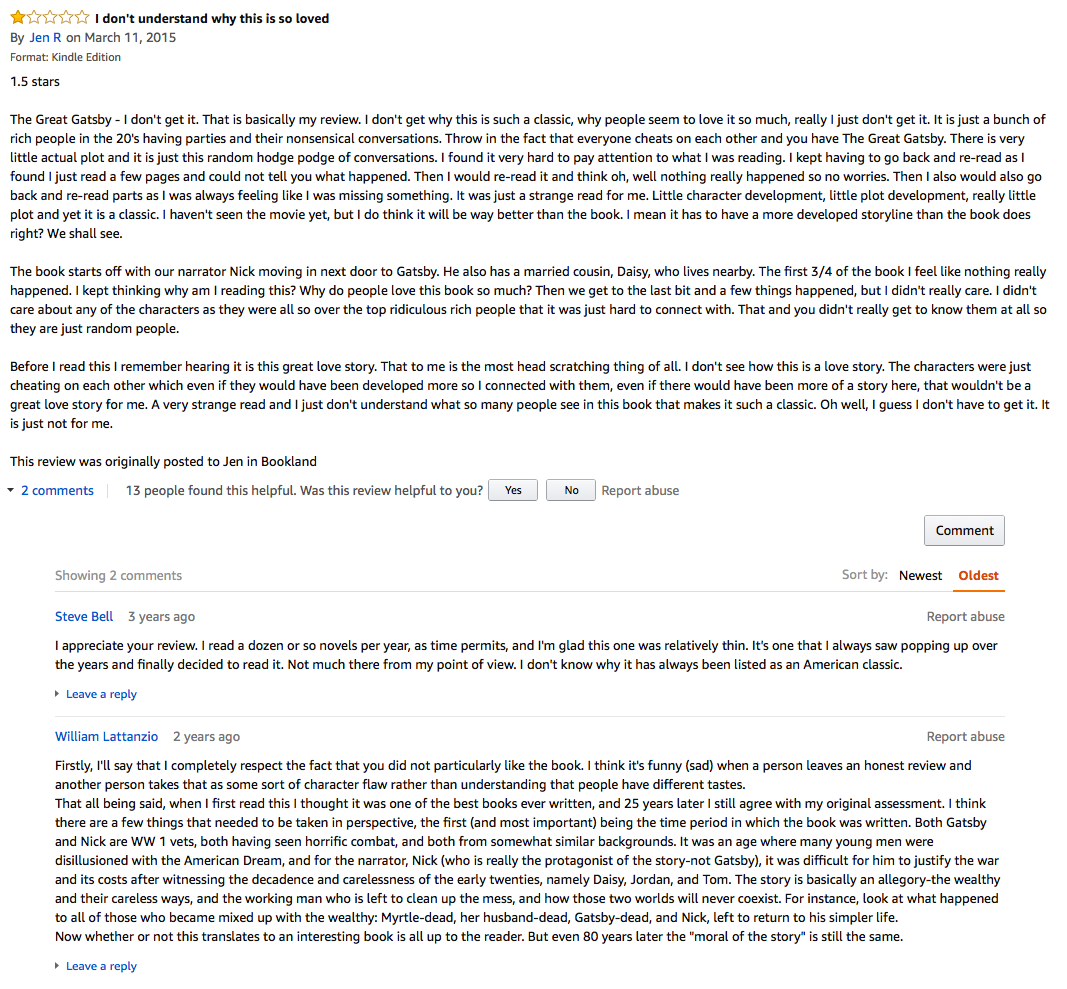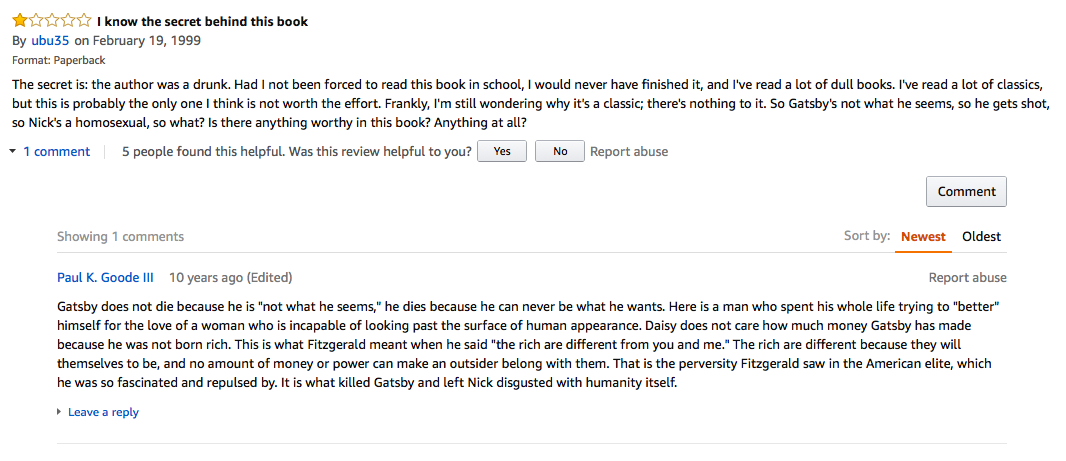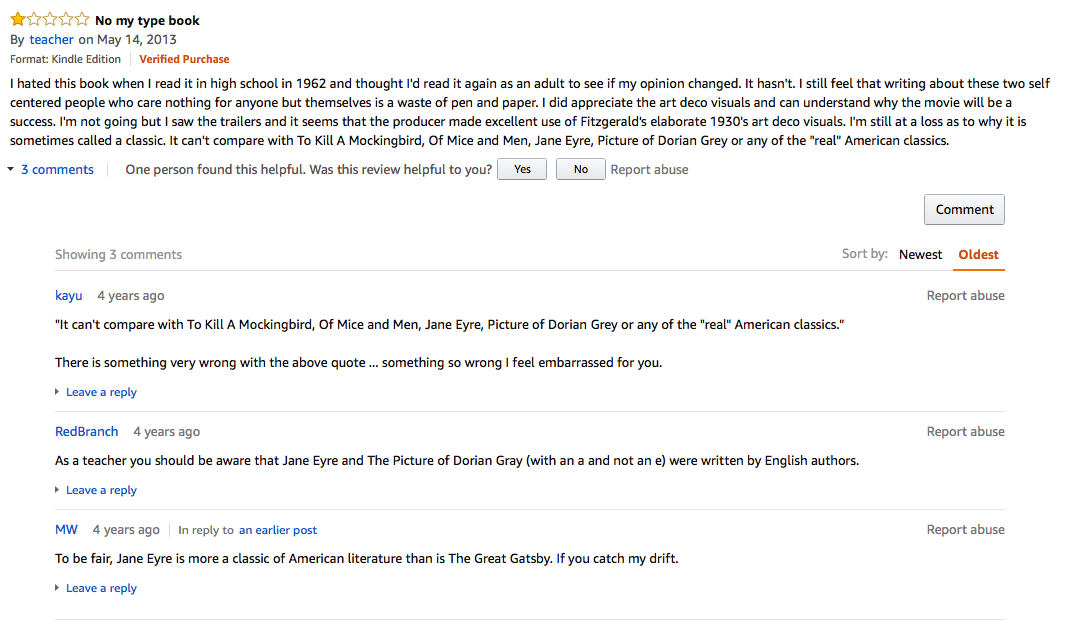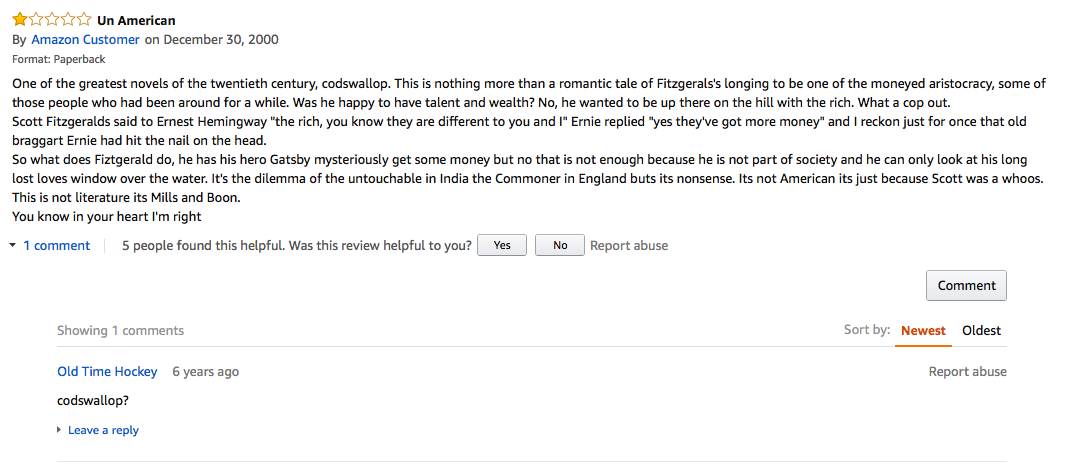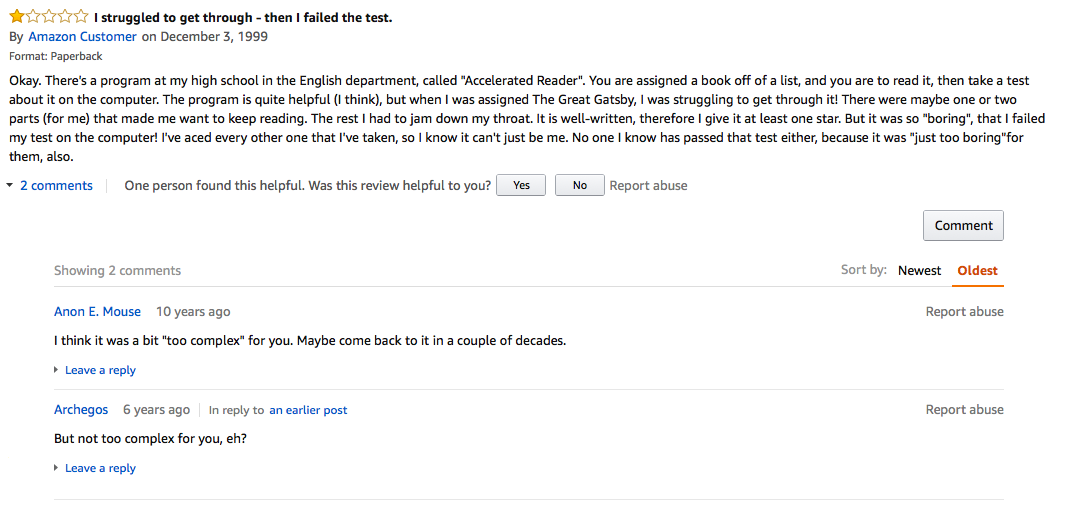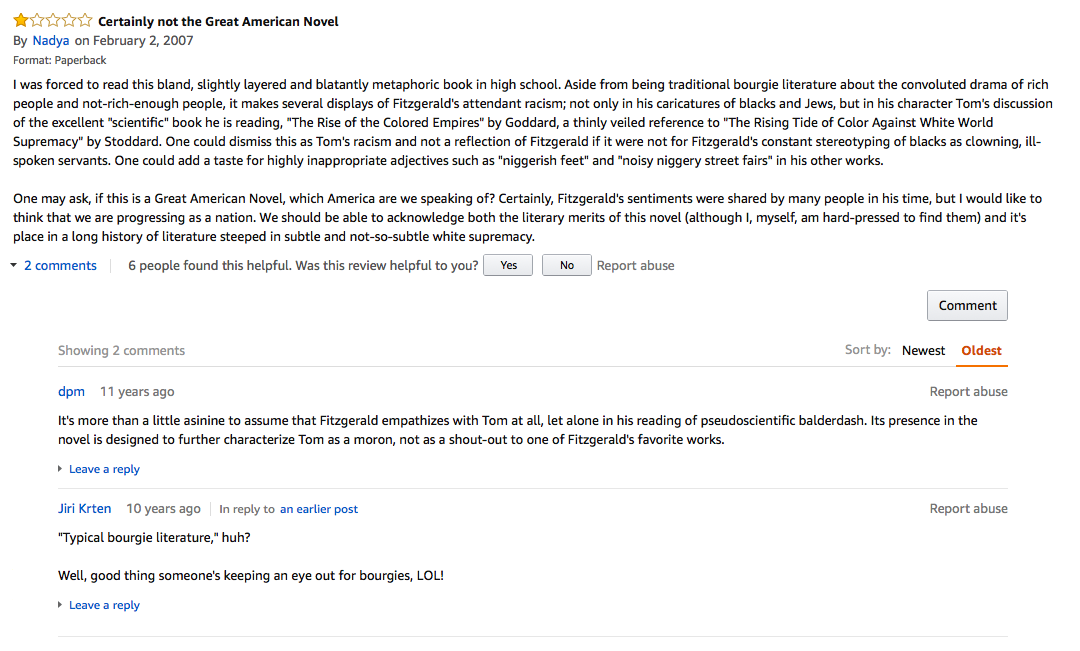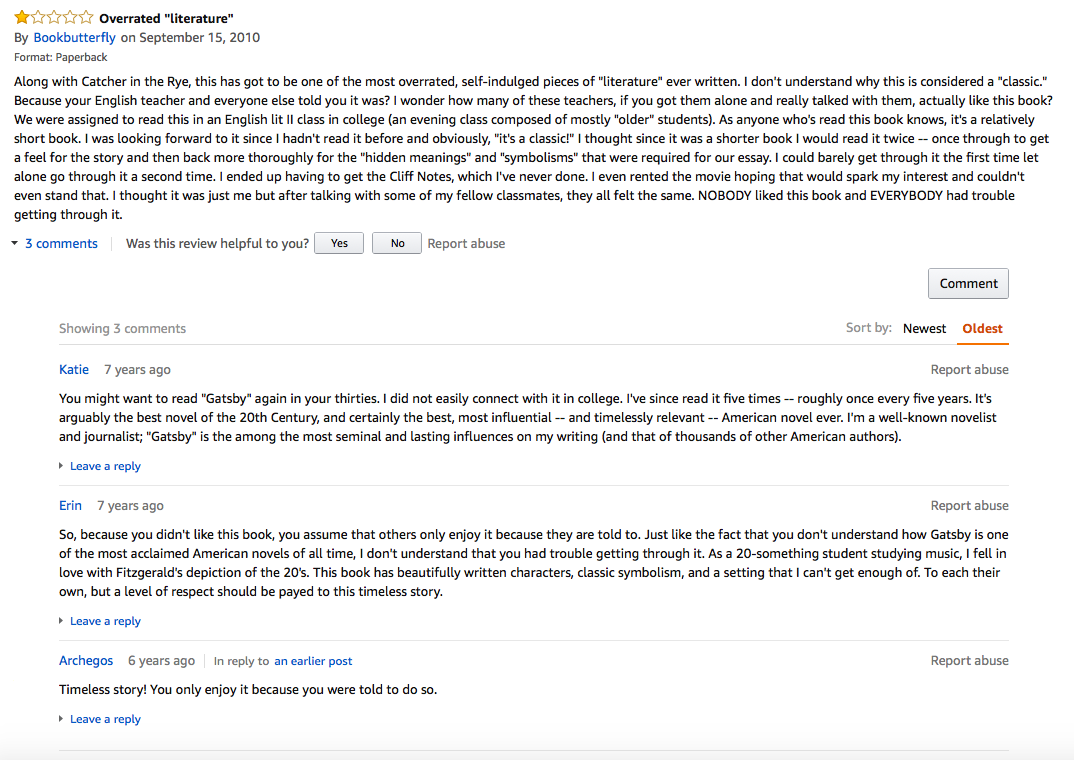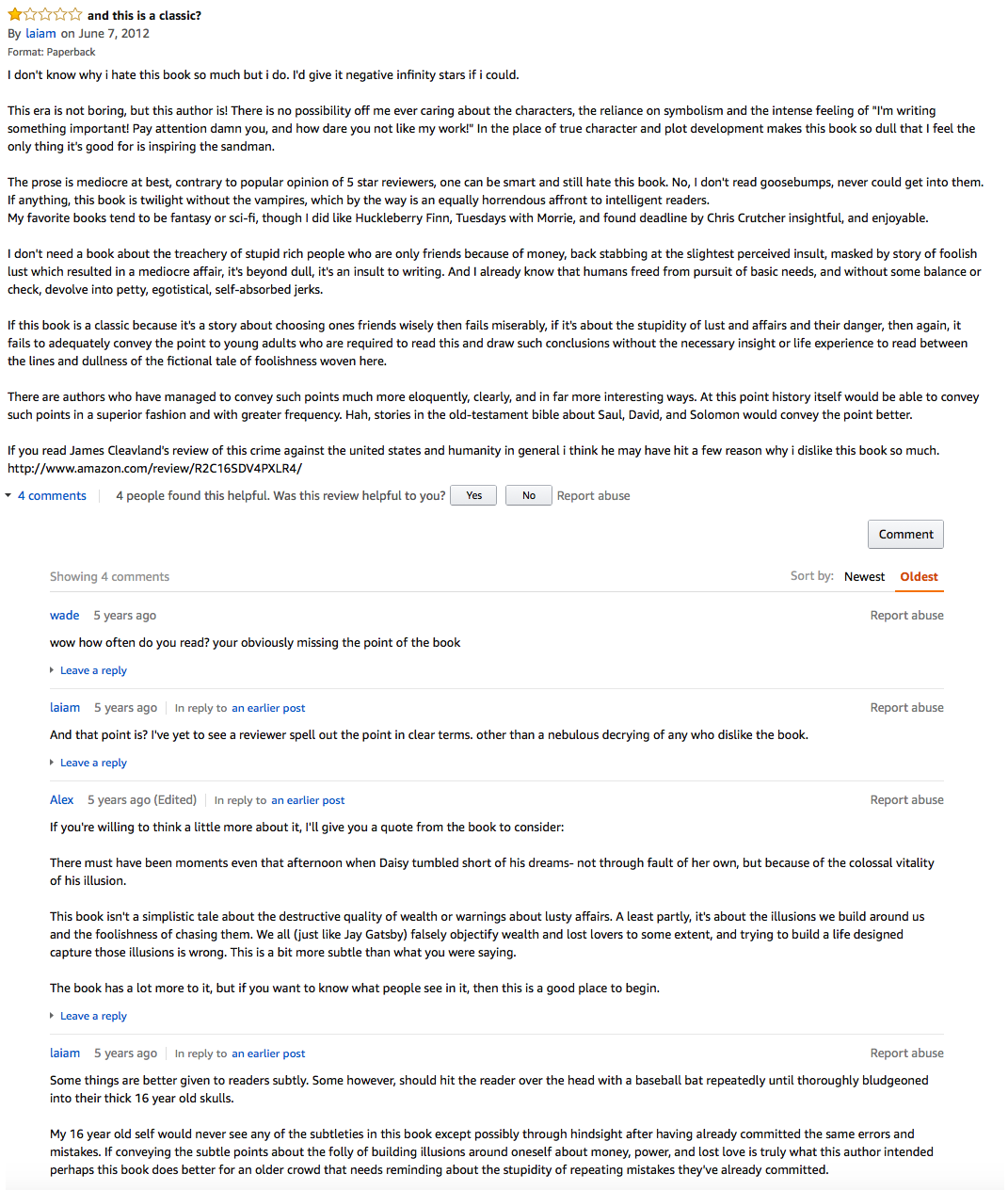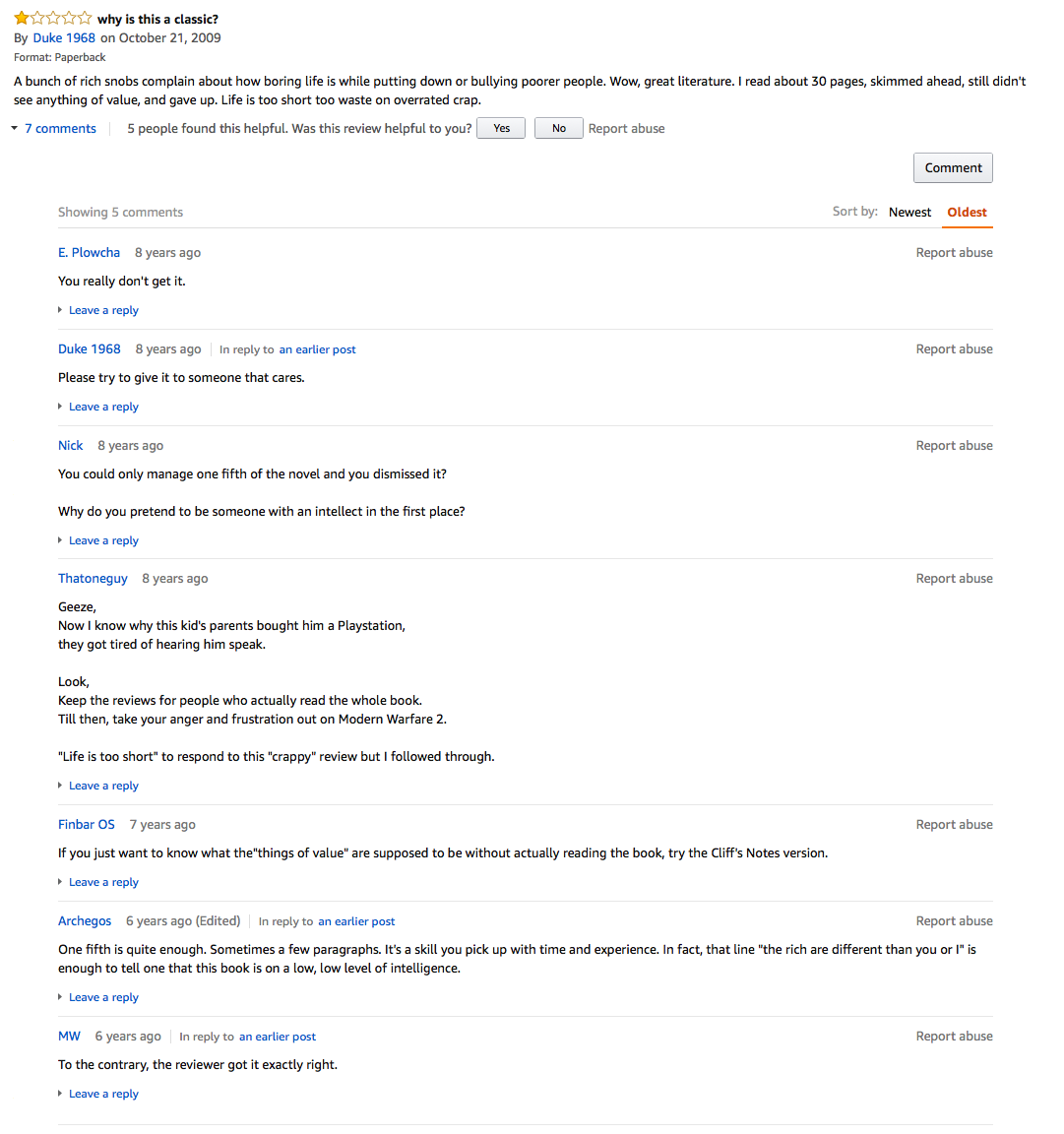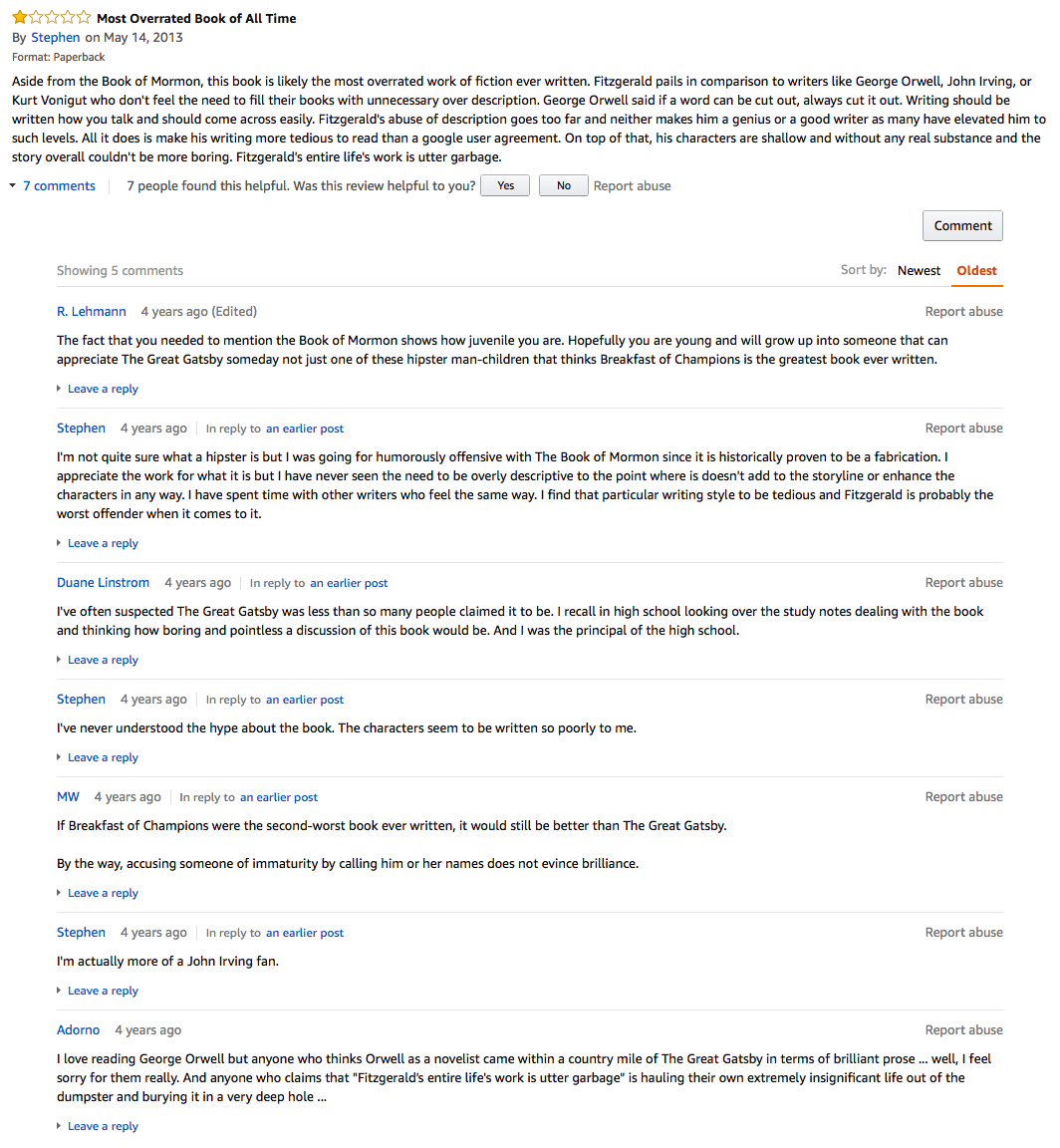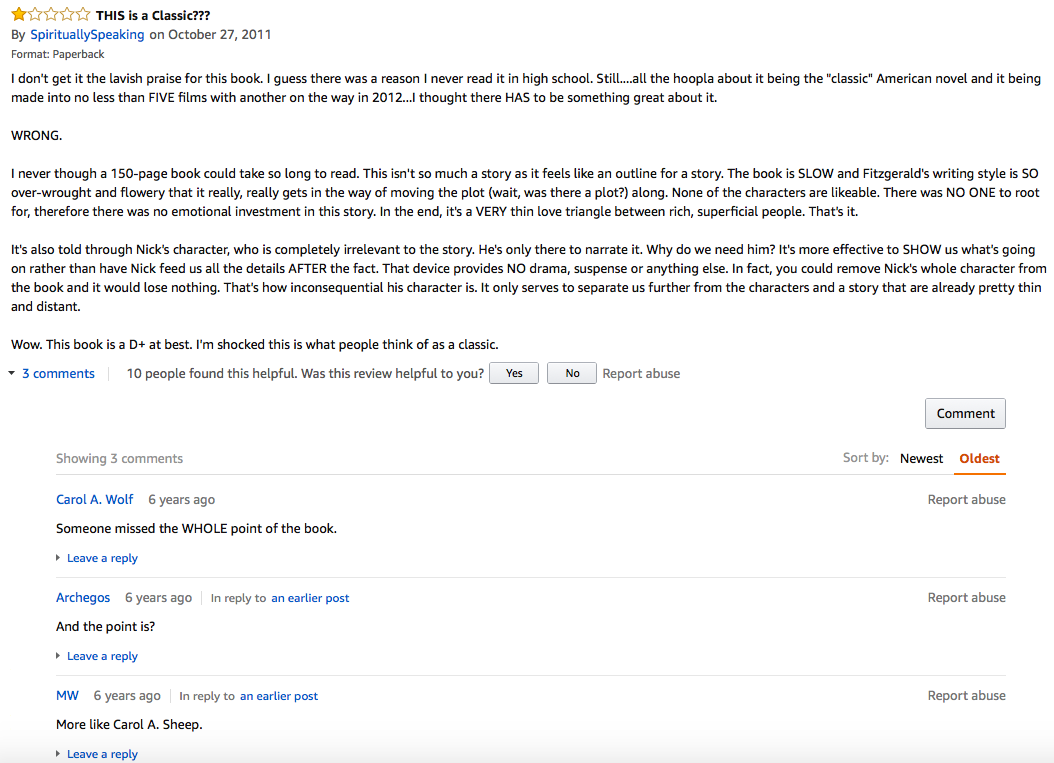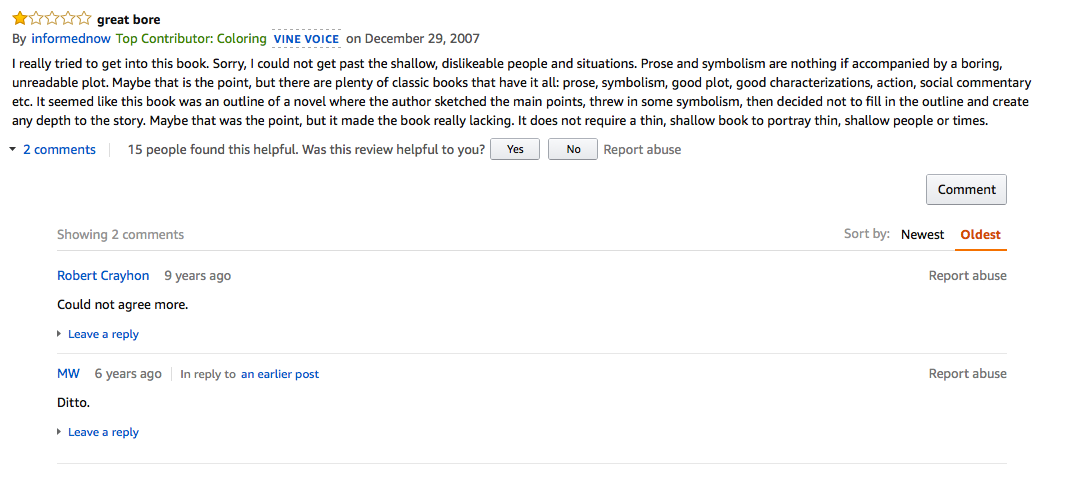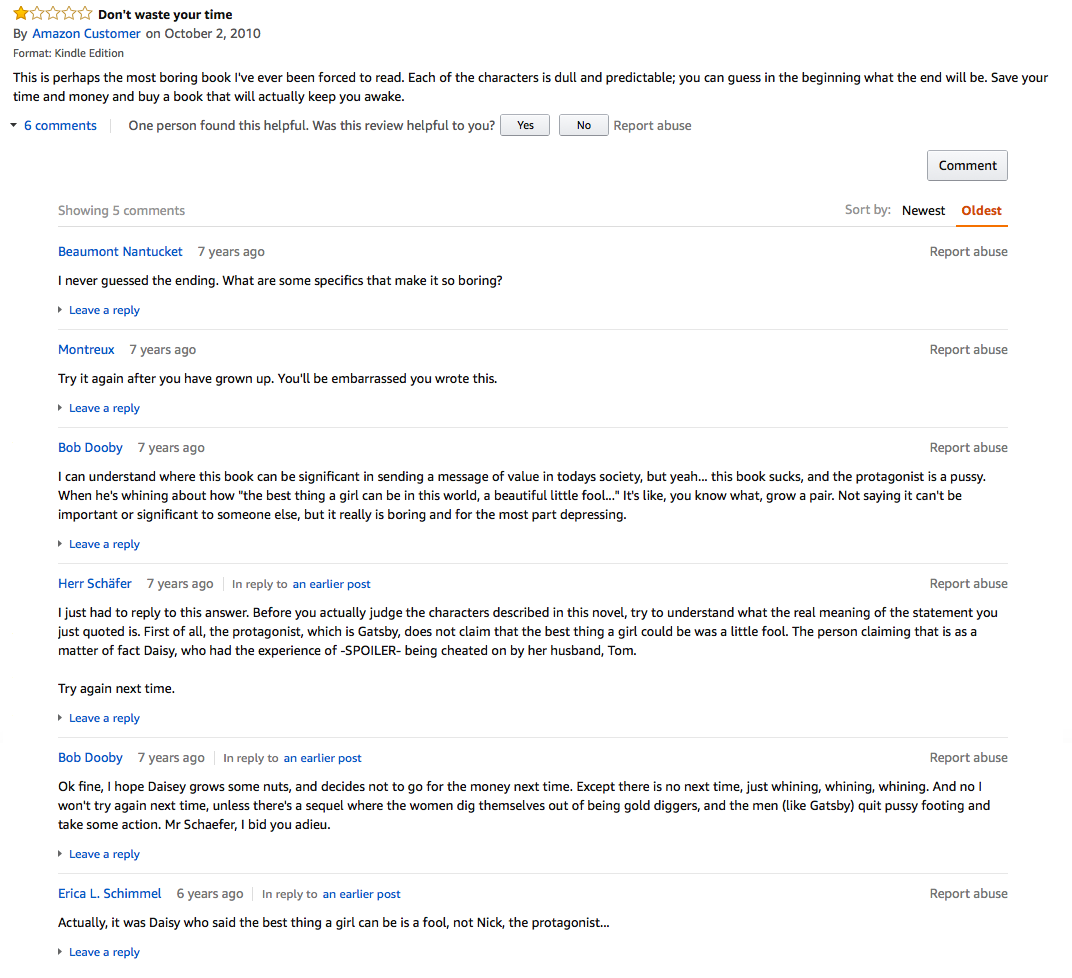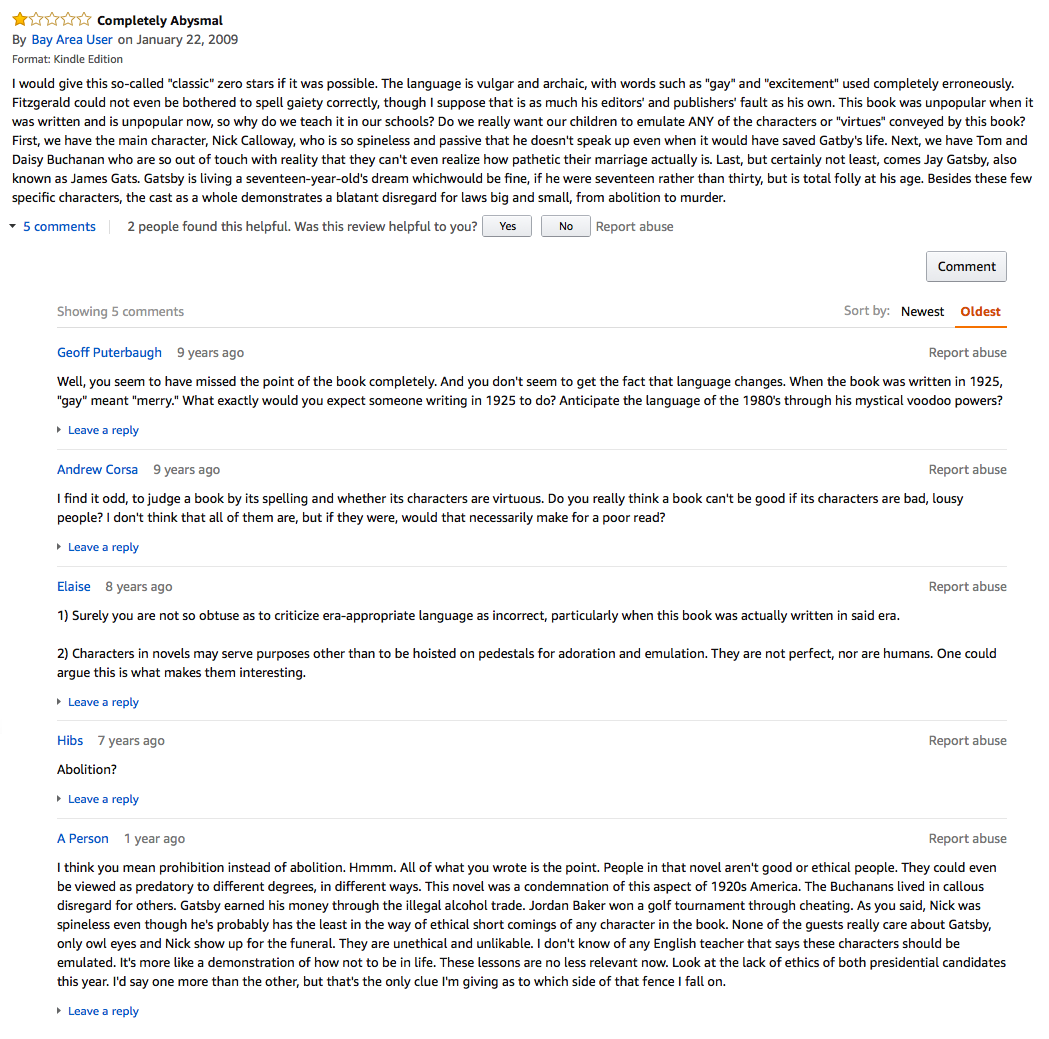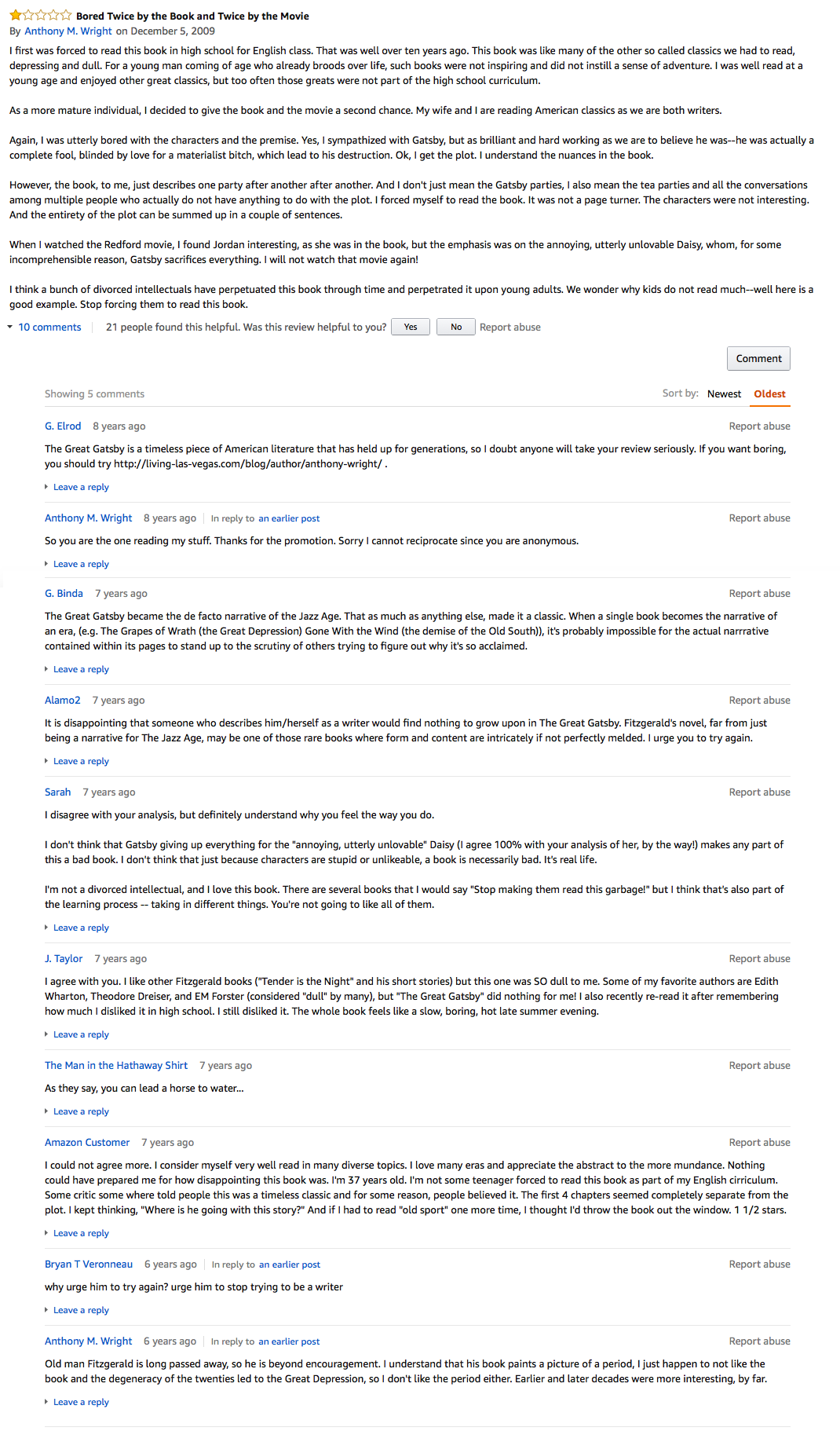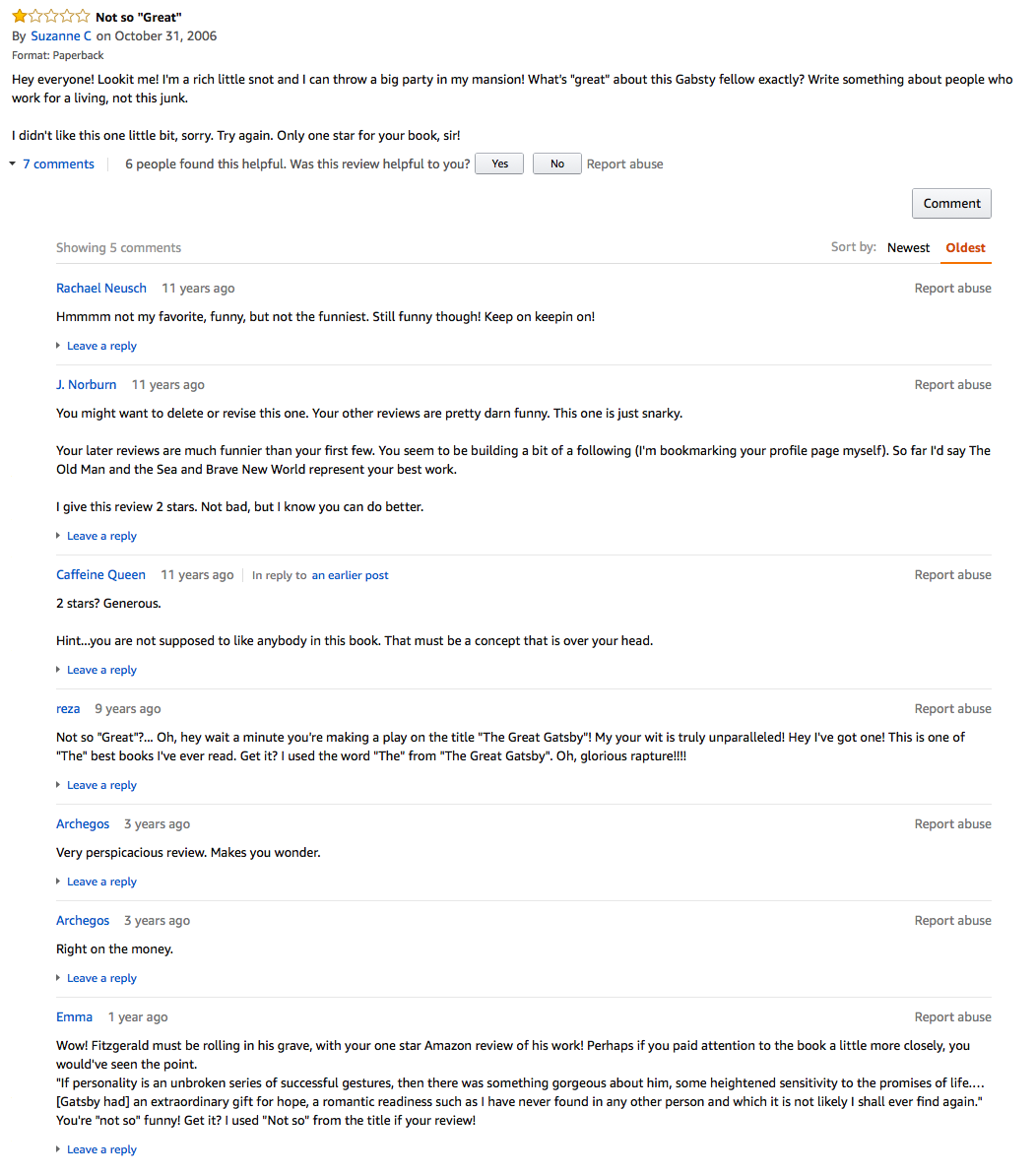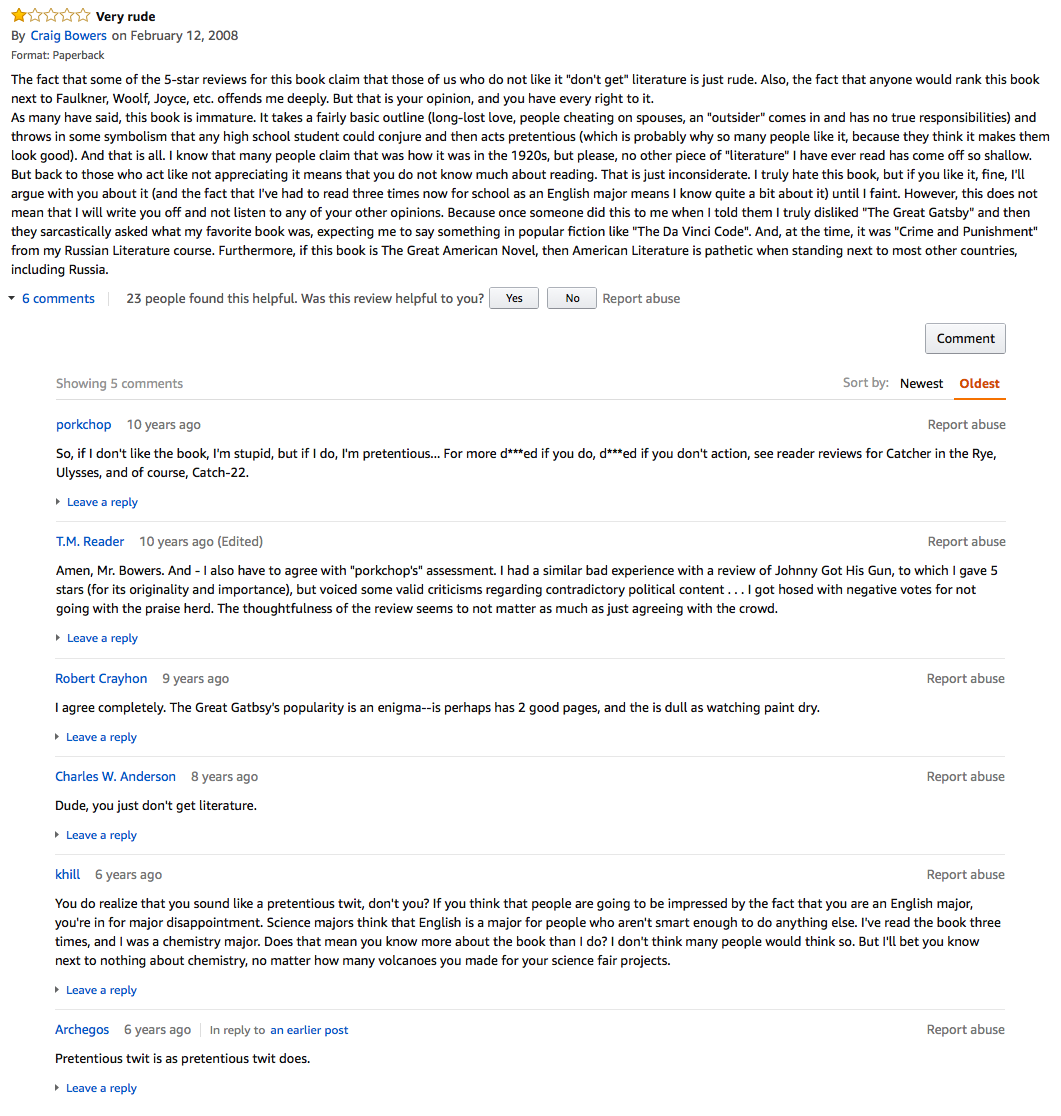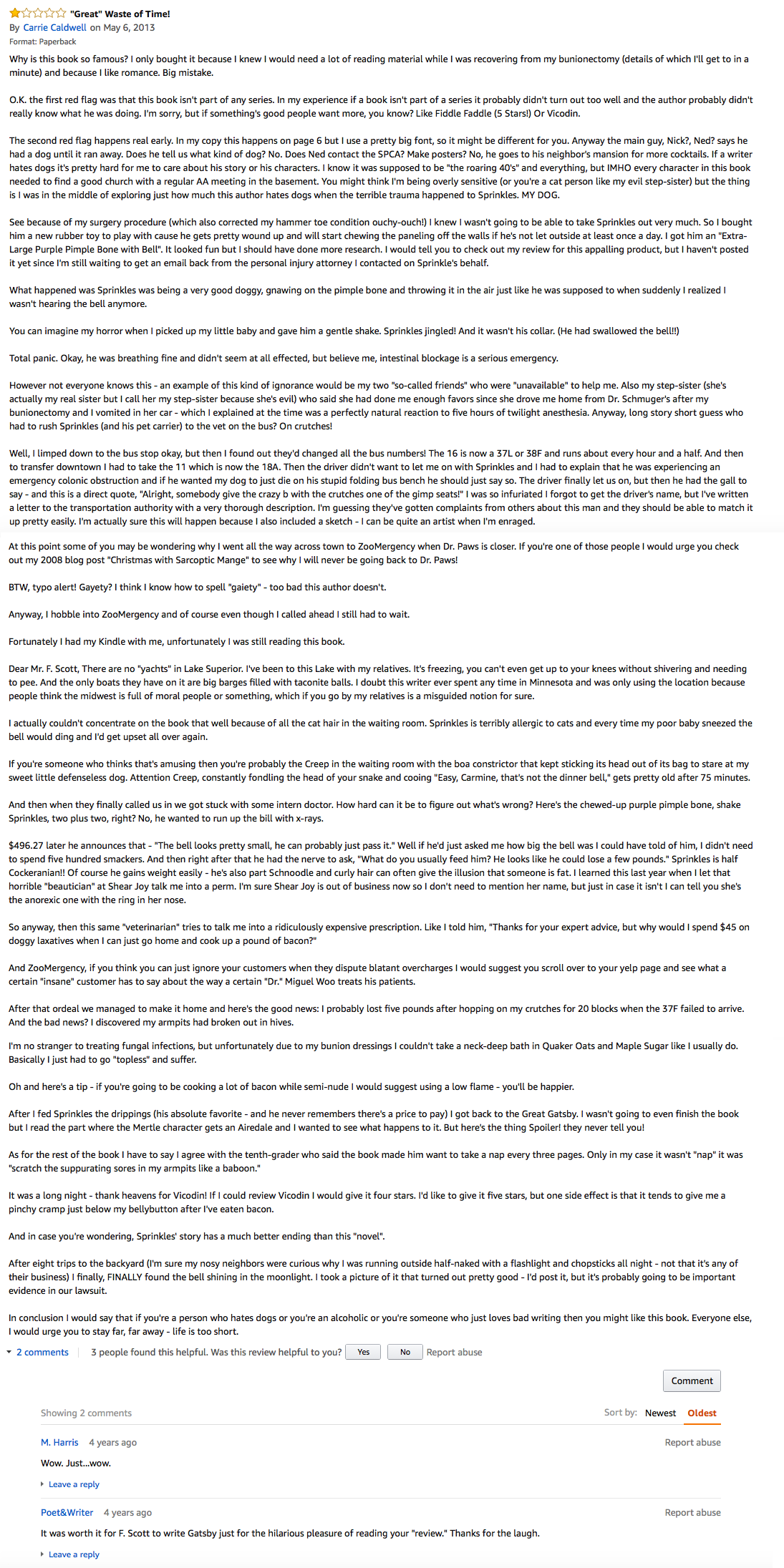 ---