The 2017 MacArthur "Genius" Grant Winners in Literature
Viet Thanh Nguyen, Jesmyn Ward, and Annie Baker: Now Official Geniuses
The MacArthur Foundation has announced its 2017 Fellows: 24 artists, writers, scientists, musicians, and leaders who have "shown extraordinary originality and dedication in their creative pursuits and a marked capacity for self-direction." Oh, and according to general consensus, they're now officially geniuses—though the term "genius grant" is not one that the MacArthur Foundation ever actually uses. The Foundation specifies three criteria for its Fellows:
1. Exceptional creativity
2. Promise for important future advances based on a track record of significant accomplishments
3. Potential for the Fellowship to facilitate subsequent creative work.
Fellows receive a "no strings attached" grant of $625,000, spread out over five years.
Be sure to check out the full list of 2017 Fellows, but here I've highlighted the year's three newly-official geniuses from the literary world.
Annie Baker, playwright
Of Baker, the MacArthur Foundation said:
Annie Baker is a playwright exploring the complexities of human behavior and the ways in which language is often inadequate to build true understanding between people. With a keen ear for the subtleties of everyday speech, a masterful command of dramatic structure, and a willingness to allow silences to linger on stage (often to a point of discomfort), she brings to life the erratic rhythms of human interaction. . . In mining the minutiae of how we speak, act, and relate to one another, Baker captures the humor, absurdity, and tragedy that result from the limitations of language and our fraught search for more meaningful human connections.
Baker is the author of eight plays, including The Flick, for which she won the 2014 Pulitzer Prize. Plus, I've heard her play John can be read just like a novel.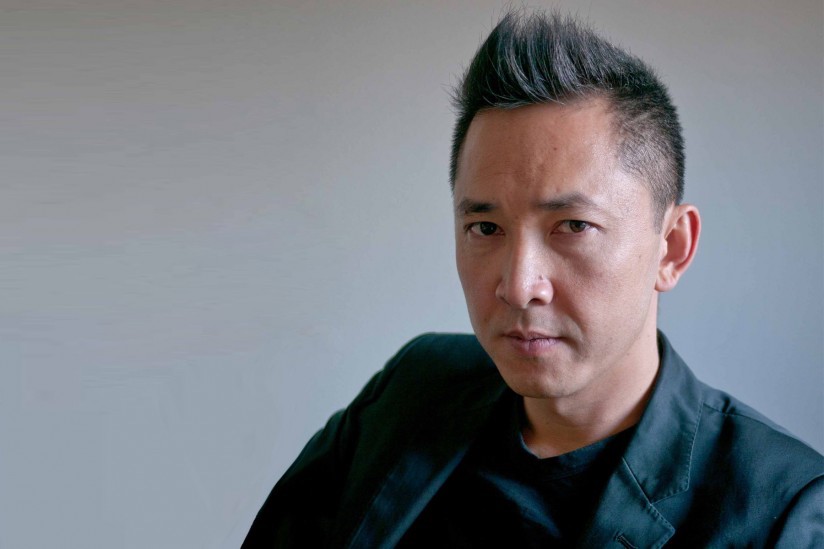 Viet Thanh Nguyen, fiction writer and critic
Of Nguyen, the MacArthur Foundation said:
Viet Thanh Nguyen is a literary scholar and fiction writer crafting a more nuanced portrait of the Vietnam War and exploring the myriad ways that war lives on in representation and collective memory. In fiction and nonfiction works that serve as complements to one another, Nguyen reveals how depictions of the Vietnam War, and of the refugees it displaced, often fail to capture the full humanity and inhumanity, the sacrifices and savagery, of participants on opposing sides of the conflict. . . With his recently published collection of short stories, The Refugees (2017), he continues his exploration of the tensions, traumas and conflicting loyalties that endure far beyond a war's end. Nguyen's body of work not only offers insight into the experiences of refugees past and present, but also poses profound questions about how we might more accurately and conscientiously portray victims and adversaries of other wars.
Nguyen's 2016 debut novel, The Sympathizer, won the Pulitzer Prize, the Center for Fiction First Novel Prize, the Dayton Literary Peace Prize, and the Carnegie Medal for Excellence in Fiction, among other honors. He is a Professor of English and American Studies and Ethnicity at USC. Read Nguyen's primer on Vietnamese and Vietnamese-American literature, or just discover his favorite cocktail. Or read him in conversation with John Freeman or David Abrams.
Jesmyn Ward, fiction writer
Of Ward, the MacArthur Foundation said:
Jesmyn Ward is a fiction writer exploring the bonds of community and familial love among poor African Americans in the rural South. She is the author of three novels and a memoir, all set in the Gulf Coast region of her native Mississippi and centered on marginalized black communities. In prose that is simultaneously luminous and achingly honest, Ward captures moments of beauty, tenderness, and resilience against a bleak landscape of crushing poverty, racism, addiction, and incarceration. . . In her novels and nonfiction accounts of her own experiences with loss and injustice, Ward is offering a raw and powerful portrayal of the circumscribed possibilities and lost potential faced by many African Americans after generations of racial and economic inequality.
Ward won the National Book Award for her 2011 novel Salvage the Bones. Her most recent novel, 2017's Sing, Unburied, Sing, is excellent, and I predict it too will win some prizes. Read her introduction to The Fire This Time, or her conversations with Michele Filgate and Paul Holdengraber.
---