Our Personalized Quarantine Book Recommendations, Round 9
Stacks on Stacks
At the beginning of our now apparently unending isolation, we put out a call asking that those of you who need something good to read in this trying, frightening time, might send us a few of your favorite books (and other things) so we could recommend a good book for you to read. And turns out quite a lot of you are looking for something new to read! We've gotten hundreds of requests, from everywhere from Belgium to Rome to Cape Town to Ireland to Tasmania to Singapore. So firstly: thank you. We are all reading together in solidarity!
You can find our first round of 50 answers, pulled from email, Facebook, and Twitter, here. Our second round is here. Our third round is here. Our fourth round is here. Our fifth round is here. Our sixth round is here. Our seventh round is here. Our eighth round is here. While we (still and forever) haven't been able to get to every request, and while we've had to slow down a bit (from rounds of 50 to rounds of 10), we're hoping that these recommendations might be useful to more than just the readers who sent them in, which is why we are continuing to publish as many as we can for all to see. Read on, everyone.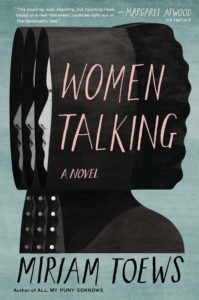 Emily S. loves:
Jeannette Winterson, The Passion
Patti Smith, Just Kids
Joy Williams, The Quick and the Dead
John Steinbeck, East of Eden
Charlotte Brontë, Jane Eyre
Anthony Doerr, The Shell Collector
Brian Vaughan and Fiona Staples, Saga
Jo Ann Beard, The Boys of My Youth
Amal El-Mohtar and Max Gladstone, This is How You Lose the Time War
Ray Bradbury, Fahrenheit 451
James Baldwin, Another Country
Ocean Vuong, On Earth We're Briefly Gorgeous
Bernardine Evaristo, Girl, Woman, Other
I love classics, complex stories about complex people, strong female characters, anything weird and dark, sci-fi and fantasy, and gorgeous writing that makes my heart swell.
Lit Hub recommends: This is . . . more than three, Emily. But that's okay. I understand. For complex characters and gorgeous writing and more than a bit of darkness (but more than a bit of light, too), I recommend Women Talking, by Miriam Toews, in which eight Mennonite women gather to discuss what they should do in response to the "demons" sneaking into their bedrooms and attacking them at night. I also think you'd dig Megan Campisi's recent Sin Eater, a weirdly compelling novel in which a young woman must hear the final sins—and eat the corresponding ritual food—of the dying, not to mention solve a murder in the process, while being unable to speak to anyone. And oh, how about Chelsea Bieker's Godshot, which also has just about everything you're after—don't let the glitter fool you, this is one dark, terrifying book. In the best way. –Emily Temple, Managing Editor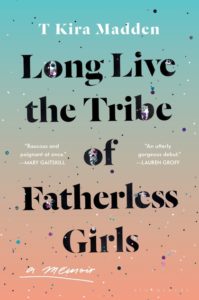 Bailey F. loves:
Hanya Yanagihara, A Little Life 
Maggie Nelson, The Argonauts 
Leslie Jamison, The Empathy Exams
I'm an academic, so fiction is preferable (I need a break from high theory or my eyeballs will fall out).
Lit Hub recommends: Your selections tell me that you're interested in the intricacies of the body, in sex and gender, in how we move in the world when the world seems not to fit us exactly right. Your selections also tell me that you love lush, evocative writing, and so I feel confident in suggesting Garth Greenwell's latest novel, Cleanness, which is beautiful and heartrending and sexy and hits every one of these marks. So too does Akwaeke Emezi's Freshwater, and it has the added layer of being unlike any novel you've ever read. Finally, it's not fiction, but it's not high theory, either: I have a feeling you'd absolutely love T Kira Madden's debut memoir Long Live the Tribe of Fatherless Girls. –Emily Temple, Managing Editor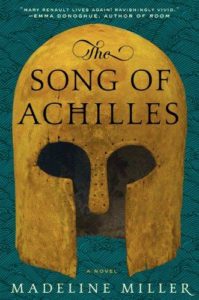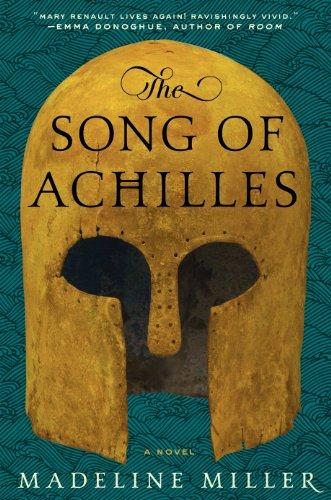 Jackie M. loves:
Anne Carson, Autobiography of Red
Robin Wall Kimmerer, Braiding Sweetgrass
Ocean Vuong, On Earth We're Briefly Gorgeous
Hoping for a sprawling saga of a book or books like the Neapolitan quartet! I also loved Pachinko and The Idiot (Batuman).
Lit Hub recommends: Since you obviously have a penchant for the mythic, I think you'd really be into Madeline Miller: both Song of Achilles and her more recent Circe. For another kind of mythic saga altogether—and especially if you're in the mood for a series—you should also pick up Edward St. Aubyn's Patrick Melrose novels, which are harrowing and beautiful in equal measure. –Emily Temple, Managing Editor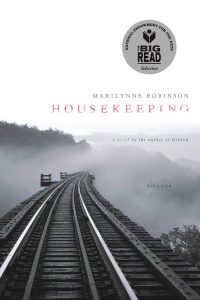 Sue T. loves:
Jon McGregor, Reservoir 13
Max Porter, Grief is the Thing with Feathers
Hilary Mantel, The Mirror and the Light
Lit Hub recommends: Definitely feeling the mood here, Sue. I'll give you one short and one long. For another sneakily moving quotidian novel about the travails of normal people in a small town, I can't recommend Mike McCormack's Solar Bones enough. If you're open to Americans, I also think you'd love Marilynne Robinson's novels, particularly Housekeeping and Gilead. Or, for another historical saga that's also become a cult classic, try Nobel laureate Sigrid Undset's Kristin Lavransdatter, translated by Tiina Nunnally. Either way, you can't go wrong. –Emily Temple, Managing Editor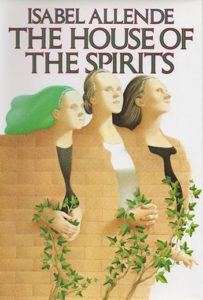 Erin P. loves:
Richard Powers, The Overstory
Mohsin Hamid, Exit West
Yaa Gyasi, Homegoing
I like books that span years/generations/epic journeys that will also make me cry.
Lit Hub recommends: So many good books in this category, Erin, but looking at your list, here's my top three: for strong-willed daughters and power and a dash of magic, try Isabelle Allende's The House of the Spirits, for the best epic journey I've read in recent memory, try Min Jin Lee's Pachinko; for an absorbing modern classic that's a love letter to both Detroit and finding your true self, try Jeffrey Eugenides's Middlesex. –Emily Temple, Managing Editor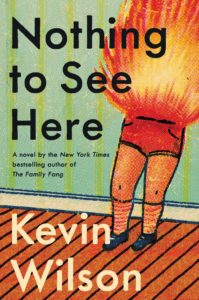 Alex D. loves:
Bruce Holsinger, The Gifted School
Margaret Atwood, The Testaments
Joanna Ramos, The Farm
Lit Hub recommends: Definitely getting a sense of what you like, Alex: a little dystopia, a little cheek. My first thought is Kevin Wilson's latest, Nothing to See Here, which is funny and surprisingly poignant; next up, The Power, by Naomi Alderman, to scratch that Atwood itch. –Emily Temple, Managing Editor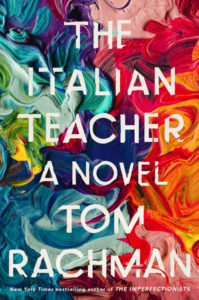 Jordan T. loves:
Hanya Yanagihara, A Little Life 
Barbara Kingsolver, Animal Dreams
John Irving, A Prayer for Owen Meany 
(But also The House of Spirits by Isabel Allende & Gone With the Wind by Margaret Mitchell)
I'm an art history super fan who loves making (and abiding by) lists.
Lit Hub recommends: An art history super fan, eh? Interesting. And I also see you like big, juicy, compulsively readable novels that may or may not include many characters and many years. With that in mind, here's a list to abide by: 1. Donna Tartt's The Goldfinch: I never recommend this one because I imagine everyone who is going to read it already has, but it seems so up your alley that I think it deserves a mention. 2. Tom Rachman's underrated The Italian Teacher, in which the child of a famous painter tries to extend his father's legacy by somewhat immoral means. It's a book I thought I would forget about and haven't. 3. I realize I've really latched onto the art history thing, but what about Siri Hustvedt's The Blazing World, which is a Nabokovian art world novel. –Emily Temple, Managing Editor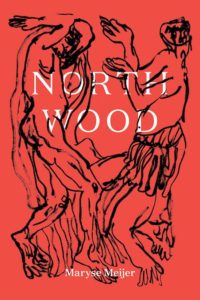 Holly B. loves:
Olga Tokarczuk, tr. Antonia Lloyd-Jones, Drive Your Plow Over the Bones of the Dead
Amal El-Mohtar and Max Gladstone, This is How You Lose the Time War
Max Porter, Lanny
Novellas with experimental prose structures and/or redeeming characters
Lit Hub recommends: If you love a good novella, let me first direct you to this list of great contemporary novels under 200 pages, where you'll certainly find a book or ten. But considering your list of favorites, I would point you specifically to Maryse Meiijer's Northwood and Han Kang's The Vegetarian, translated by Deborah Smith, both short, fabulist (or quasi-fabulist) books that will suck you right in. –Emily Temple, Managing Editor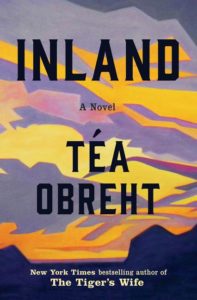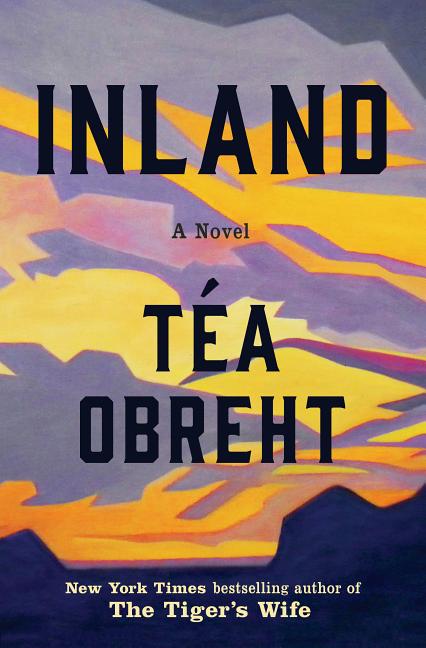 Caitlin G. loves:
Most of my favorites are old classics, but I've well-exhausted the 18th and 19th centuries. I really need help picking out more contemporary novels. These are my favorites I've read so far (I've read pretty much everything by these authors, also):
John Steinbeck, East of Eden
Kurt Vonnegut, Slaughterhouse-Five
Cormac McCarthy, The Road
Kazuo Ishiguro, Never Let Me Go
Lit Hub recommends: The most obvious contemporary descendants of the bottom 3/4 of your list are Emily St. John Mandel's Station Eleven and Ling Ma's Severance, both of which I can heartily recommend (though Severance might kind of freak you out right now). Once you add in the Steinbeck, though, I start thinking that you might really like Téa Obreht's Inland, which has that huge, satisfying scope (not to mention the hot weather)—it's a book that feels like it could be a 19th century classic, except with modern sensibilities in all the right places. –Emily Temple, Managing Editor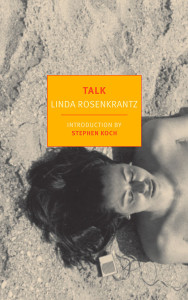 Kourtney P. loves:
My best friend, Erica, and I share everything—including our books. Until a year ago, we were longtime roommates but we've been separated during lockdown and I'd love to surprise her with a BFF book rec from you as a little quarantine treat. Here are some of the media artifacts we love and reference most.
Ling Ma, Severance
Ben Lerner, The Topeka School
Catherine Lacey, Nobody is Ever Missing
Gone Girl, directed by David Fincher
Fleabag (I swear we liked it during season one!)
Buffy the Vampire Slayer (the show)
Lit Hub recommends: Firstly, can I be best friends with you guys too? I love all of these things. Secondly, I assume you must have both read Ottessa Moshfegh's My Year of Rest and Relaxation, but if not, run don't walk. You'd also fall in love with Alexandra Kleeman's You Too Can Have a Body Like Mine, for its incisive commentary on the modern condition of young woman-dom, as well as its high-octane weirdness. Same goes for Patricia Lockwood's hilarious Priestdaddy. For something a little older, I also recommend Linda Rosenkrantz's sharp-edged, irreverent Talk, the result of a summer of conversations between best friends, recorded at the beach. Finally, I have never done this before in this column because it's kind of gauche, but after reading this list of favorites, I can't help but recommend my own novel, which comes out in June—mostly because of the number of Buffy references in it (at least three, and I had to cut some). Now that we're best friends, I hope you will forgive me for this shameless plug. –Emily Temple, Managing Editor
---