Our Personalized Quarantine Book Recommendations, Round 5
For Your Continuing Isolation Reading
About a month ago ago, we put out a call asking that those of you who need something good to read in this trying, frightening time, might send us a few of your favorite books (and other things) so we could recommend a good book for you to read. And turns out quite a lot of you are looking for something new to read! We got hundreds of requests, from everywhere from Belgium to Rome to Cape Town to Ireland to Tasmania to Singapore. So firstly: thank you. We are all reading together in solidarity!
You can find our first round of 50 answers, pulled from email, Facebook, and Twitter, here. Our second round is here. Our third round is here. Our fourth round is here. Our fifth round is below. While we (still) haven't been able to get to every request, we're hoping that these recommendations might be useful to more than just the readers who sent them in, which is why we have published as many as we could for you all online. Read on, everyone.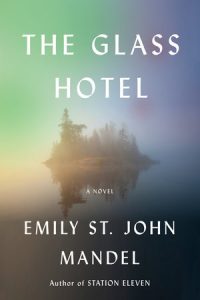 Lindsey H. loves:
I live far away from my mom and sister; so, as a way to feel more connected we often try to read the same book at the same time (about once every other month). Could you recommend a book for our next distance group read? Below is a bit about each of us.
Tammy
A book she loves: Anthony Doerr, All the Light We Cannot See
A favorite group read: Tana French, The Likeness
Lacey
A book she loves: Zadie Smith, White Teeth and Katherine Dunn, Geek Love
A favorite group read: Erin Morgenstern, The Starless Sea
Lindsey
A book she loves: Kazuo Ishiguro, Never Let Me Go
A favorite group read: John Boyne, The Heart's Invisible Furies
Lit Hub recommends: 
You guys. I love this. Obviously you all have slightly different tastes, but I am noticing a group interest in juicy, immersive novels—often with dystopian or slightly fantastical elements. (And who could blame you?) If you're looking for a newer book, I was recently captivated by Emily St. John Mandel's latest novel, The Glass Hotel, an atmospheric, layered tale of Ponzi schemes and missing persons. If you're not so concerned with timeliness—have you guys read Téa Obreht's The Tiger's Wife? It is magical and emotional and philosophical and will blow you away. And for something in between: I think you'd all love Chloe Benjamin's The Immortalists, which begins when four siblings visit a fortune teller and are each told the exact day they're going to die. –Emily Temple, Senior Editor
Article continues after advertisement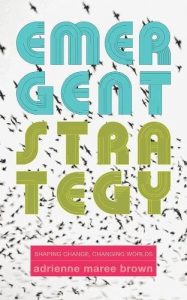 Chelsey A. loves:
Rebecca Solnit, The Faraway Nearby
Tim Robbins, Jitterbug Perfume
Ursula K. Le Guin, The Dispossessed 
Bonus: The Neapolitan Series and anything by Federici
Also, very into speculative fiction, Marxist-feminism, and better world building. 
Lit Hub recommends: 
The Detroit-based writer adrienne maree brown is the intellectual love-child of Octavia Butler and Grace Lee Boggs. Before she became a better-known name with her book Pleasure Activism, brown came out with Emergent Strategy, which has been described as a book of "radical self-help, society-help" that takes explicit cues from science fiction. brown, who works as a healer, doula, and social justice workshop facilitator is, in other words, the closest thing we're likely to get to an actual Le Guin protagonist. –Aaron Robertson, Assistant Editor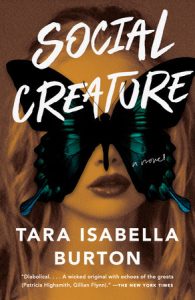 Audrey S. loves:
Marisha Pessl's novels
Hilary Thayer Hamann, Anthropology of an American Girl
Donna Tartt, The Secret History
Lit Hub recommends:
If you're looking for something to whisk you entirely away from the current state of affairs, pick up Tara Isabella Burton's Social Creature, a deliciously fun novel that reads like The Talented Mr. Ripley mashed up with Gossip Girl. It's got that Tartt menace and Pessl edge in spades. –Emily Temple, Senior Editor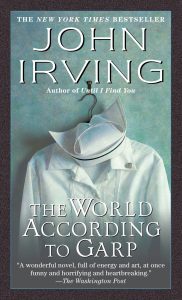 Ava H. loves:
Sylvia Plath, The Bell Jar
Donna Tartt, The Goldfinch
Hanya Yanagihara, A Little Life
Lisa Brennan-Jobs, Small Fry
Lit Hub recommends: 
Some marvelous literary coming of age stories you've chosen there, Ava. In this vein, might I recommend John Irving's wondrous, sprawling, bittersweet 1978 novel The World According to Garp? The story of the meandering life of T. S. Garp, the illegitimate writer/wrestler son of a WWII nurse turned feminist icon, it's perhaps the masterwork of America's most Dickensian living writer. –Dan Sheehan, Book Marks editor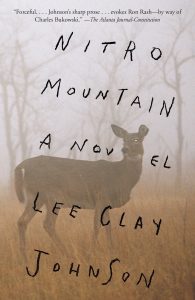 David E. loves:
Denis Johnson, Jesus's Son
Cormac McCarthy, Blood Meridian
William Gass, Omensetter's Luck
Lit Hub recommends: 
David, I think you want Lee Clay Johnson's criminally underread Nitro Mountain—it's set in a Virginia mining town and populated by characters who make bad choices because no good choices are available to them. Like Faulkner with a bleaker sense of humor. –Emily Temple, Senior Editor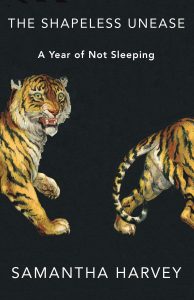 Liz K. loves:
Tembi Locke, From Scratch
Lily King, Writers & Lovers
Michele Filgate, ed. What My Mother and I Don't Talk About
Candle light
New England
Social science
Lit Hub recommends: 
If I may recommend to you a book that comes out next month (I'm sorry; it's something to look forward to!), you're going to love Samantha Harvey's The Shapeless Unease, which is a chronicle of insomnia. It could be categorized as a memoir, but in my personal opinion, the most compelling parts read more like social science, ruminating on the way language affects our experience or time and exploring a culture of anxiety and fear. (There are also familial anecdotes that, since you're a fan of Writers & Lovers and What My Mother and I Don't Talk About, I think you'll really get into.) The whole book is candle light. –Katie Yee, Book Marks Assistant Editor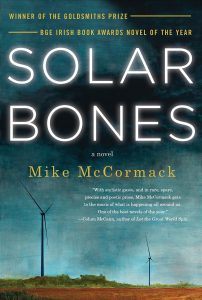 Dana B. loves:
Jon McGregor, Reservoir 13
Ben Lerner, The Topeka School
Magda Szabó, tr. Len Rix, The Door
Lit Hub recommends:
I can't quite explain this recommendation to you, except that I love all of the books you listed and I love this one too, and I think they're somehow all of a certain mood. Have you read Mike McCormack's Solar Bones? Don't be put off by the fact that it's billed as a single sentence—you won't notice. You will notice that it's weirdly gripping, despite being "about" very little, and strikes the same melancholy, nostalgic note as your favorites above. –Emily Temple, Senior Editor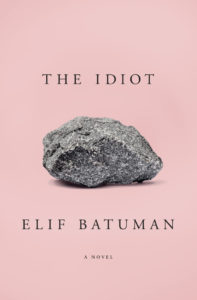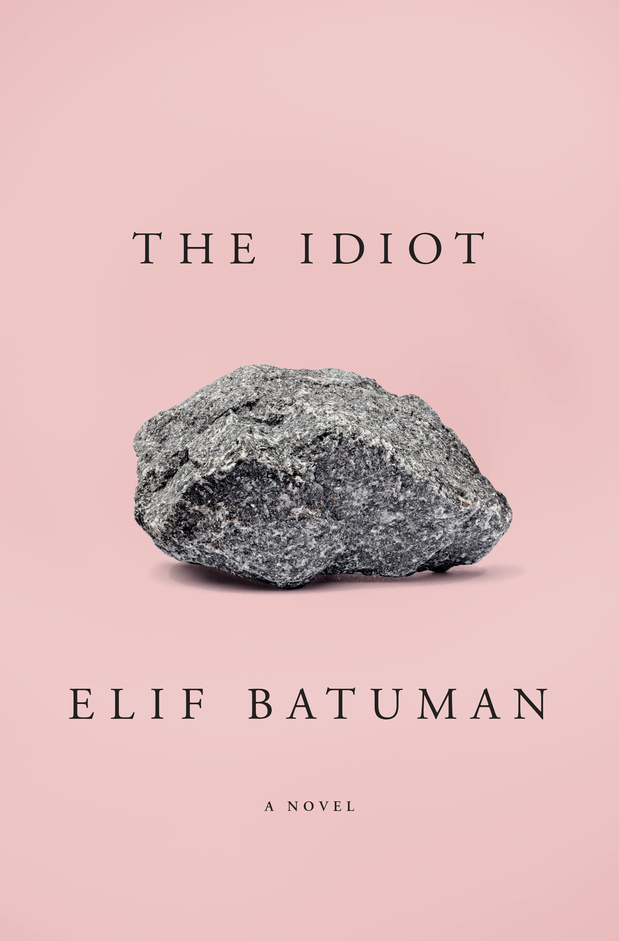 Rebecca W. loves:
Curtis Sittenfeld, Prep
Ottessa Moshfegh, My Year of Rest and Relaxation
Jennifer Egan, A Visit from the Goon Squad (usually not a fan of multiple perspectives but this was an exception – loved how emotionally powerful it was.)
I guess I'm looking for a really great page turner to be totally immersed in—a substitution for the next Donna Tartt if you will… 
Lit Hub recommends:
You have described the book for which I am perpetually searching (and also listed some of my favorites), so I have no hesitation in recommending you Elif Batuman's The Idiot, a great, quietly hilariously campus novel that manages to be utterly absorbing without any real plot pyrotechnics. In case you've already read it, I'd add Sandra Newman's The Heavens, which is heavier on the pyrotechnics (time travel! topias both U and Dys!) and an excellent psychic minibreak. –Jessie Gaynor, Social Media Editor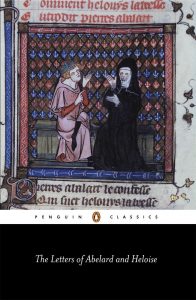 Kim J. loves:
Curtis Sittenfeld, American Wife
Lori Gottlieb, Maybe You Should Talk to Someone
Meg Wolitzer, The Wife
Lit Hub recommends: 
A nice pairing there of the Wolitzer and Sittenfeld books, Kim. When I think of archetypal stories about women whose sense of loyalty to vain men warred with their own ideals and identity, I end up going pretty old-school. I'm talking 12th-century old-school, like, The Letters of Abelard and Heloise. Abelard was one of the most famous philosophers of his time, a teacher in Paris, and Heloise was his pupil. A love affair between them ended dramatically, after which Heloise became a nun, Abeland a monk. Their letters are gripping records of conflicting allegiances–pure faith versus pleasures of the flesh–and Abelard famously offers "letters of direction" for Heloise to teach women the Rule of Benedict. Quite appropriately (I'm thinking of Wolitzer's The Wife…), after Abelard was out of the picture, Heloise became the abbess of the convent he founded, going on to receive great acclaim for her leadership and wisdom. –Aaron Robertson, Assistant Editor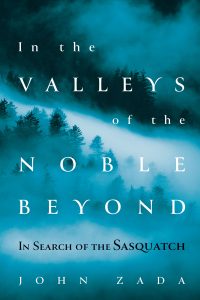 Zoe D. loves:
books about books (bookshops, writers, collectors, binders)
pastoral/naturalist novels
plotty adventure novels
Gabrielle Zevin, The Storied Life of A.J. Fikry
H. E. Bates, Through the Woods
Donna Tartt, The Goldfinch
Esi Edugyan, Washington Black
Anne Fadiman, Ex Libris
Lit Hub recommends: 
Zoe, I love this list, and I've thought long and hard about a book that can encompass all of these things. Instead, I have many books to recommend to you. I hope that is okay. First up: Mr. Penumbra's 24-Hour Bookstore by Robin Sloan is about, you guessed it, a bookstore. It also contains: cryptography, conspiracy theories, and a secret society. I think this is the closest to the perfect book to recommend to you at this time. Second: Lily King's Writers & Lovers is about struggling to cling to literary aspirations in your thirties, while all your friends have given up and moved on with their lives. I wouldn't call it a plotty adventure novel, but the narrator is a delight to spend time with. And on the nonfiction side, we've got Susan Orlean's The Library Book, which is an investigative delve into the catastrophic library fire in America. It's a love letter to books and libraries and it reads like a plotty adventure. And for your dose of nature: John Zada's In the Valleys of the Noble Beyond, which plops you right in the Great Bear Rainforest of British Columbia (seriously one of the best books for armchair travel) and explores the mystery that is Sasquatch. (Again, adventure!!) –Katie Yee, Book Marks Assistant Editor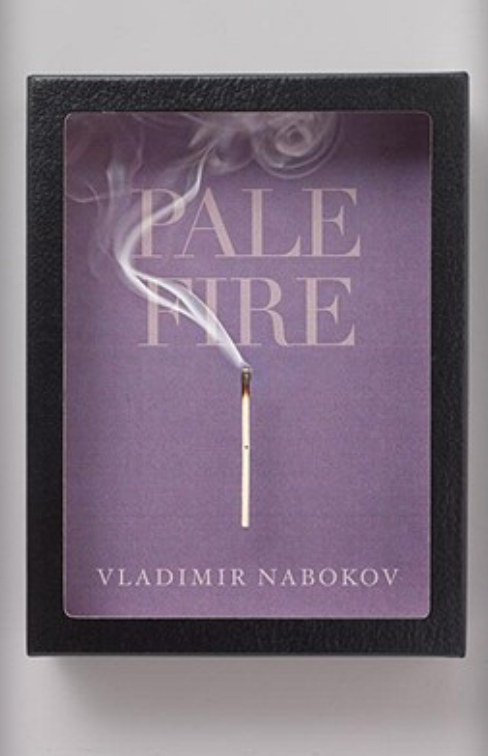 Frank G. loves:
Charles Bukoski, Factotum
Tim O'Brien, Tomcat in Love
Lit Hub recommends:
You like, unreliable narrators, huh, Frank? Look even the biggest Bukowski fans must admit that despite his pretensions to gritty lyric realism, he was really a self-deluded fantasist (as any decent poet must be), the unreliable main character of his own lousy life. And what to say about O'Brien's Professor Chippering whose crack-up is impossible to turn away from, except that we may have somehow found the missing link between Bukowski and… Nabokov? It's hard to think of two writers further apart, but fuck it, I'm going to recommend Pale Fire, the ultimate metafictional descent into unreliability, and a deeply entertaining tale of broken men.  –Jonny Diamond, Editor in Chief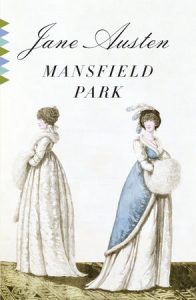 E. A. loves:
Jane Austen, Pride and Prejudice
Malcolm Gladwell, Outliers
Susan Cain, Quiet
Lit Hub recommends:
Check out one of Austen's slightly lesser-read works in Mansfield Park, whose heroine is among her least personable—Fanny Price is no Elizabeth Bennet, and in fact she's so unpopular that she's inspired several published defenses of her character, but in my opinion she's more interesting, and I'd be curious to see what you think of her. Something tells me that a fan of Quiet might see her as more sympathetic than the rest. –Corinne Segal, Lit Hub senior editor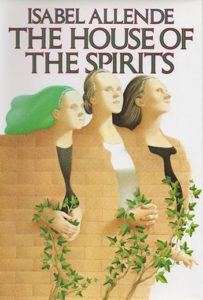 Ashley C. loves:
Amanda Lee Koe, Delayed Rays of A Star
Gabriel Garcia Marquez, One Hundred Years Of Solitude
Angela Carter, The Bloody Chamber
I love when the craziest stories are told in the most compelling ways possible, when fantasy is being pushed to me as reality. 
Lit Hub recommends:
Hi Ashley! I'm a fan of this as well, and I have a lot of ideas for you. Have you read anything by Samantha Hunt, Karen Russell, or Kelly Link? I recommend everything by these women. And Isabel Allende, of course—have you read The House of the Spirits? I'd also recommend The Intuitionist or Zone One by Colson Whitehead. And Mark Helprin's Winter's Tale. And Kawai Strong Washburn's Sharks in the Time of Saviors. And Haruki Murakami's The Elephant Vanishes. Okay, that was a lot. I'm way too excited. Happy reading! –Olivia Rutigliano, Lit Hub & CrimeReads staff writer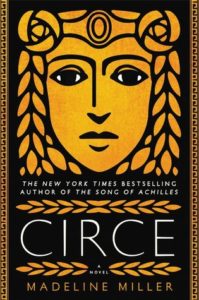 Jared W. loves:
Donna Tartt, The Secret History (I enjoyed her other novels as well)
Nearly anything by Bill Bryson
Archaeology/ The history of ancient civilizations/cultures
Lit Hub recommends:
It is my pleasure to recommend Madeleine Miller's Circe, an absolutely beautiful novel told from the perspective of the titular goddess. I would (and have) press it onto anyone with an interest in good books, but as a lapsed Classics nerd, I can confirm that it casts a special spell over anyone with a love of the ancient. Oh, and Song of Achilles, Miller's first novel, is also fantastic. –Jessie Gaynor, Social Media Editor
Lee P. loves:
Annie Dillard, Pilgrim at Tinker Creek
Robin Wall Kimmerer, Gathering Moss
Brian Doyle, Martin Marten and One Long River of Song
Lit Hub recommends: 
Dear Lee, I love these books. I don't believe in God but if I did I'm pretty sure I've encountered Him/Her/It out in the wild, alone. As someone as readily moved by the inhuman grandeur of an ancient massif as I am by the universe reconstituted in the heartwood of a dying tree, I find great comfort in the ecstatic curiosity of the writers you cite here—which is why I think you'll love Nan Shepherd's The Living Mountain. Part memoir, part meditation, part field study, The Living Mountain captures, as if by remote, motion-sensor camera, Shepherd's time in the Scottish Highlands, among the Cairngorm mountains. Somewhere between romance and elegy (as most good nature writing is), this tale of a woman and the place she loves is an under-read classic of the genre (at least on this continent).  –Jonny Diamond, Editor in Chief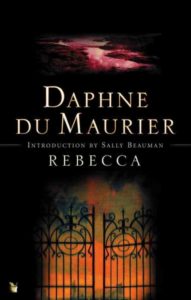 Zena A. loves:
Robert Louis Stevenson, Strange Case of Dr Jekyll and Mr Hyde
Harper Lee, To Kill a Mockingbird
Oscar Wilde, The Picture of Dorian Gray
Lit Hub recommends:
Three classic morality plays you've brought us there, Zena. I wonder if you've ever dipped your toe into the chilly waters of Daphne Du Maurier's Rebecca. Du Maurier's iconic 1938 gothic mystery novel is the tale of an unnamed woman who impulsivity marries a wealthy English widower, only to discover that the memory of his dead wife haunts every aspect of their new life. Once you're done reading, you can check out the brilliant (thought maddeningly difficult to souce) Alfred Hitchcock film adaptation. –Dan Sheehan, Book Marks editor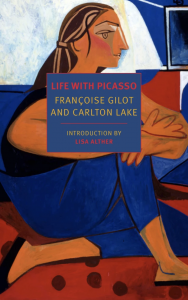 Vienna C. loves:
Anne with an E TV series (based on Lucy Maud Montgomery's Anne of Green Gables)
Fruits Basket manga by Natsuki Takaya
Ask Polly (weekly advice column by Heather Havrilesky for New York magazine's The Cut)
I am a sucker for character development through portrayals of sincere relationships between family and friends. 
Lit Hub recommends:
As a fellow sucker, I'm going to go out on a limb and recommend a bunch of memoirs by women. To start: around the time I fell in love with Anne of Green Gables, I was also reading Please Don't Kill the Freshman, a memoir written by a young woman in the Pacific northwest under the pseudonym Zoe Trope. It's an awkward, nostalgic, wonderful book. Slightly more adult reading: Francoise Gilot's Life with Picasso has a ton of insight (and gossip, for that matter) on the artist and his circle, and leaping forward in time, Hunger Makes Me a Modern Girl follows Carrie Brownstein's path through adolescence and life with Sleater-Kinney. I hope you enjoy them! –Corinne Segal, Lit Hub senior editor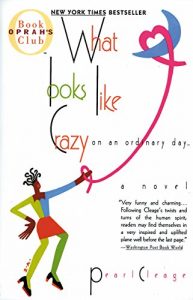 Mary H. loves:
John Ironmonger, Coincidence
Tayari Jones, An American Marriage
Claire Lombardo, The Most Fun We Ever Had
Lit Hub recommends: 
Either before or after watching this brilliant, funny discussion between Tayari Jones and her friend/mentor Pearl Cleage, I'd suggest picking up Cleage's 1997 debut novel What Looks Like Crazy on an Ordinary Day (ah, harking back to a time when Oprah Book Club picks were received with such relative lightness of spirit). The story is about Ava Johnson, a young black woman in Atlanta who must take stock of her life after being diagnosed with HIV. Ava loses her community as a result of stigma surrounding the disease and relocates to her childhood home in Michigan, where she works to find another place of belonging. In a similar spirit as Jones and Lombardo's works, What Looks Like Crazy has a lot on its mind, romantic relationships being just one of them. It's also about alternative communities and the slow unwinding of the past. Cleage is of a generation of writers who deftly addressed major social topics of the Reagan and Clinton years. –Aaron Robertson, Assistant Editor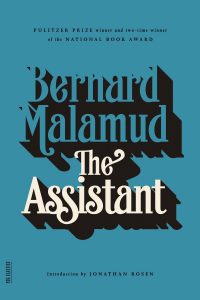 Jeff O. loves:
Chad Harbach, The Art of Fielding
Hanya Yanagihara, A Little Life
Nathan Hill, The Nix
Lit Hub recommends:
Hi Jeff! Well, whenever someone tells me they liked The Art of Fielding, my first response is to ask if they've read Emily Nemens' new novel The Cactus League, as well as The Natural by Bernard Malamud (though honestly I liked the movie better) or Shoeless Joe by W.P. Kinsella (same deal). But I really want to recommend Malmund's novel The Assistant, which reminds me of The Nix in that it's about excavating people's true selves from their ossified roles, brought into urgency in light of a crime. Have you read There There by Tommy Orange or An American Marriage by Tayari Jones? I also wonder if you'll like Jhumpa Lahiri's The Namesake. I think it might appeal to you. –Olivia Rutigliano, Lit Hub & CrimeReads staff writer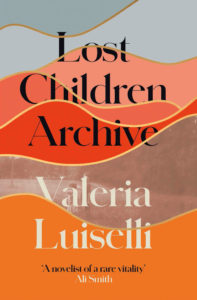 Megan S. loves:
Colson Whitehead, The Underground Railroad
Tommy Orange, There There
Rachel Kushner, The Mars Room
Lit Hub recommends:
Exquisitely-written, socially conscious novels concerning the brutality of certain American institutions, eh? If you haven't picked it up already, Megan, I would recommend checking out Valeria Luiselli's Lost Children Archive. Luiselli's thoughtful, harrowing, and I dare say necessary 2019 novel, which was partly inspired by the ongoing American policy of separating children from their parents at the Mexican-American border, is the story of a fracturing family whose trip across the United States collides with the current immigration crisis. –Dan Sheehan, Book Marks editor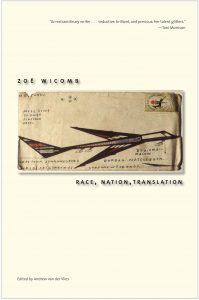 Imola T. loves:
Zadie Smith, White Teeth
Jack Kerouac, On the Road
Junot Díaz, The Brief Wondrous Life of Oscar Wao 
I basically just enjoy reading about different perspectives on race and identity. 
Lit Hub recommends: 
Not too long ago, a selection of Zoë Wicomb's nonfiction from 1990-2013 was published as Race, Nation, Translation. Wicomb, once a prominent voice in South Africa's anti-apartheid movement, is best known as a fiction writer and here glosses on the work and legacies of other South Africans like Nadine Gordimer, J.M. Coetzee and Nelson Mandela, while also talking all things gender and sexuality, race, nationalism, and more. –Aaron Robertson, Assistant Editor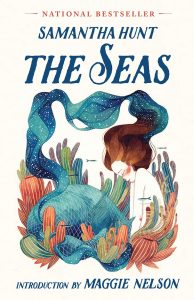 Joseph S. loves:
Susanna Clarke, Jonathan Strange & Mr. Norrell
Virginia Woolf, The Waves
Ursula K. Le Guin, The Dispossessed
Lit Hub recommends:
Joseph, as soon as I saw these three books together, there was no way I wasn't going to jump to recommend The Seas by Samantha Hunt, which is coastal, slightly fantastical, and basically a giant soliloquy. Not to go too far back, but I'm wondering if you've ever read Gulliver's Travels by Jonathan Swift or News from Nowhere by William Morris, which are both semi-utopian thought experiments from back in the day. But, to get back to the relative present, have you read The City & the City by China Miéville or Winter's Tale by Mark Helprin, or The Snow Collectors by Tina May Hall? With the ways they play with space, time, and history, I'm wondering if they might be up your alley? And Cloud Atlas, by David Mitchell! How could I almost have forgotten Cloud Atlas? –Olivia Rutigliano, Lit Hub & CrimeReads staff writer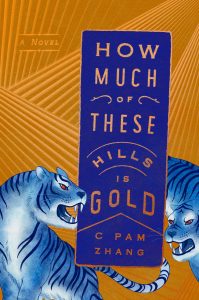 Katie M. loves:
Katherine Dunn, Geek Love
Haruki Murakami, The Wind Up Bird Chronicle
Michael Crummey, The Innocents
Lit Hub recommends:
Interesting twist you threw in there with the Crummey—it makes me think you'd love C Pam Zhang's just-released debut How Much of These Hills is Gold, a sibling story that vibrates with lyric strangeness. I also feel moved to suggest In the Distance, by Hernán Diaz, which is a good deal more open, in a spacial, experiential sense, than the books you've mentioned here, but which I feel somehow you will like. –Emily Temple, Senior Editor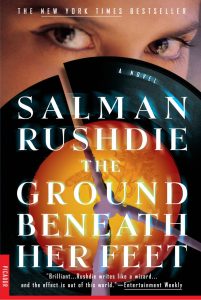 Nathan B. loves:
David Mitchell, The Thousand Autumns of Jacob de Zoet
Jennifer Egan, A Visit From The Goon Squad
Neil Gaiman, The Ocean at The End Of The Lane
Lit Hub recommends:
You might enjoy Salman Rushdie's bulging, joyful, decades-spanning 1999 fantasia, The Ground Beneath Her Feet. A globetrotting work of alternate 20th century history, it's an epic reimagining of the myth of Orpheus and Eurydice which tracks the trajectories of two lovers amid the birth and development of rock n'roll. Full of heart and sweet sorrow, it's a vibrant delight of a novel. –Dan Sheehan, Book Marks editor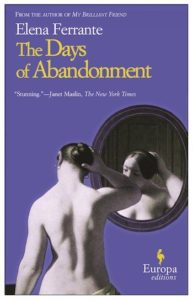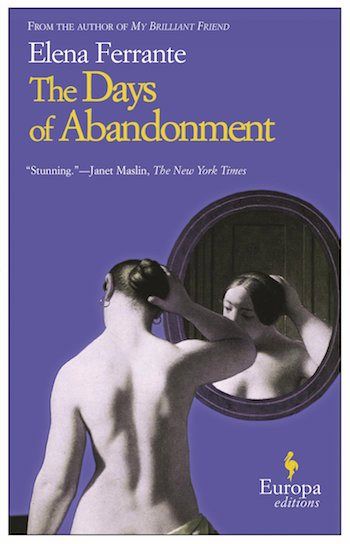 April U. loves:
Short stories by Alice Munro, Joy Williams, and Deborah Eisenberg
Jeffrey Eugenides, The Virgin Suicides
Marilynne Robinson, Housekeeping
Rachel Cusk, Outline
Lit Hub recommends:
Look, I'm going to recommend Elena Ferrante to you, but don't roll your eyes yet: you don't need the Neapolitan books, you need her much slimmer, much stranger, much better novel The Days of Abandonment. It has that edged luminosity and domestic strangeness that you obviously love. –Emily Temple, Senior Editor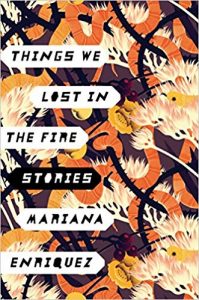 Michiel K. loves:
Julio Cortázar, Hopscotch
Gabriel García Marquez, Love in Time of Cholera
Yiyun Li, Where Reasons End
Lit Hub recommends:
Hi Michiel, Because you mentioned the great GGM, I'm first going to recommend some great contemporary Colombian authors you might like. Check out Santiago Gamboa's Necropolis, and then pick up a copy of Ingrid Rojas Contrera's Fruit of the Drunken Tree. Then, heading south for some contemporary Argentine fiction, see what you think about Mariana Enriquez's Things We Lost in the Fire. –Dwyer Murphy, CrimeReads Managing Editor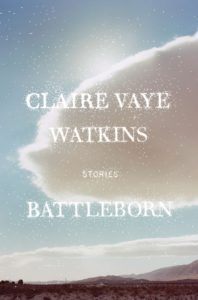 John P. loves:
Joy Williams, The Visiting Privilege
Barry Hannah, Airships
Padgett Powell, Cries for Help, Various
A short story lover, eh? From your list I'd assume you've already explored Alice Munro, but if not, you should do that first—you can actually start anywhere because she's infallible but my personal favorite collection is Too Much Happiness. Considering your love of grit as well as charm, you should also pick up Claire Vaye Watkins's Battleborn and Lucia Berlin's A Manual for Cleaning Women and Deborah Eisenberg's Twilight of the Superheroes, modern classics all. –Emily Temple, Senior Editor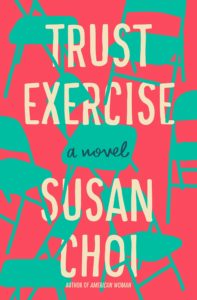 Siobhan C. loves:
Raymond Carver, "So Much Water So Close to Home"
Jennifer Down, Our Magic Hour
Donna Tartt, The Secret History
Lit Hub recommends:
You may well have picked this one up already, Siobhan, especially since it won the National Book Award for Fiction less than six months ago, but if you've yet to crack the spine on Trust Exercise—Susan Choi's structurally daring, devilishly layered, and utterly engrossing tale of a group of students at an elite performing arts school in the 1980s—I strongly advise you to do so immediately. –Dan Sheehan, Book Marks editor
J. T. loves:
Anita Diamant, The Red Tent
David McCullough, 1776
Margaret George, Memoirs of Cleopatra
Lit Hub recommends: 
You, my friend, seem to really enjoy retellings with a twist. The next thing you read should definitely be Sarah Blake's Naamah, which tells the story of the Great Flood and Noah's Ark through the eyes of his wife, the matriarch responsible for everyone's survival. It is a story of temptation and expectation, feminist rage and sacrifice. Plus, with the world kind of crumbling around us, it's only fitting to spend some time on the Ark.  –Katie Yee, Book Marks Assistant Editor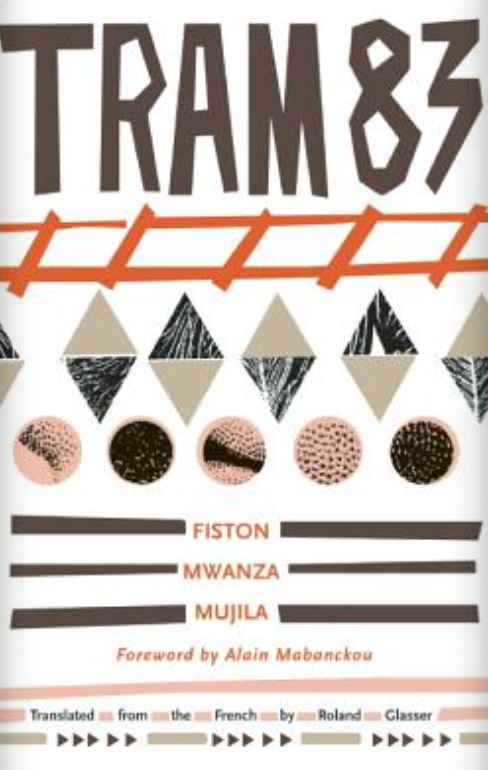 Kerstin S. loves:
Io Tillett Wright, Darling Days
Janos Szekely, Temptation
Milan Kundera, The Unbearable Lightness of Being
Lit Hub recommends:  
Kerstin, my first thought for this to recommend two of my favorite Czech classics, I Served the King of England by Bohumil Hrabal and The Good Soldier Svejk by Jaroslav Hasek, darkly comic novels that capture the subjectivized absurdity of history as its happening, and subvert the idea that there's anything remotely mythic about the past. But they don't quite square with Io Tillett Wright's memoir, so instead I'm going with Tram 83, by Fiston Mwanza Mujila (translated into English by Roland Glasser), which captures all the rough and bawdy life of a Congolese mining town—specifically, as it happens in the eponymous bar. Rebels, poets, nihilists, smugglers, ideologues, idlers, all wander through this hedonistic purgatory, entering and exiting the narrative like soloists in a jazz band. Dark entertainment for a quarantine.  –Jonny Diamond, Editor in Chief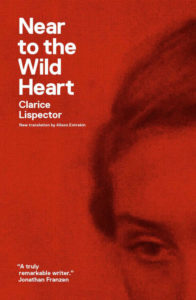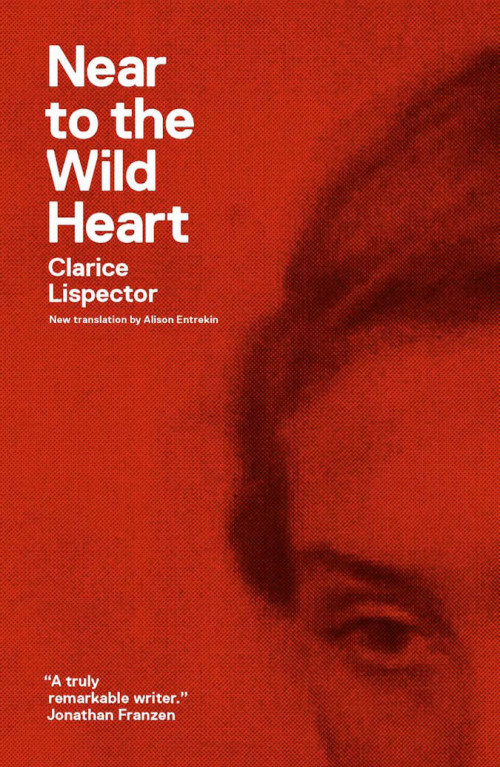 Kristen B. loves:
Han Kang, tr. Deborah Smith, The Vegetarian
Virginia Woolf, To the Lighthouse
Anne Carson, The Glass Essay
Lit Hub recommends:
Damn, Kristen. Good choices. For me, what really ties these selections together is that they all come fairly close to recreating the actual feeling of consciousness on the page, as opposed to just telling a story about it. There are few other books that do this for me, honestly. Maggie Nelson's Bluets is one. Lucie Brock-Broido's The Master Letters is another. Clarice Lispector's Near to the Wild Heart comes close. And again I'll have to recommend Claire-Louise Bennet's Pond. Also: let's be friends? –Emily Temple, Senior Editor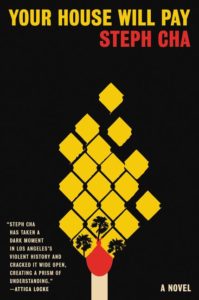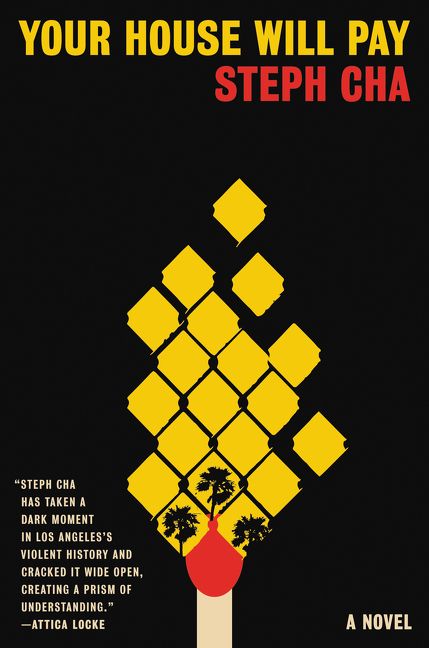 Tara D. loves:
F. Scott Fitzgerald, The Great Gatsby
Mildred Cram, Forever
Jane Austen, Pride and Prejudice
Lit Hub recommends:
Hi Tara, Somewhere in between The Great Gatsby and Pride and Prejudice is Nina Revoyr's recent novel, A Student of History. Granted, that's a wide gulf between those books, but I think you might enjoy Revoyr's take. I think you might also enjoy reading Steph Cha's Your House Will Pay, as well as Laila Lalami's The Other Americans. –Dwyer Murphy, CrimeReads Managing Editor
Nic E. loves:
Denis Johnson, Jesus' Son
Donna Tartt, The Secret History
Kurt Vonnegut, Slaughterhouse-Five
Álvaro Enrigue, Sudden Death
Téa Obreht, The Tiger's Wife
I see you have an interest in extraordinary, tensile prose and stories that stand just a foot or two to the left of everyday reality. Me too. Another book in this category is Javier Marías's A Heart So White, translated by Margaret Jull Costa, a subtle and cerebral unpicking of family secrets. I think you might also like Miriam Toews' Women Talking, but now that I think about it more, I have to add that if you haven't read Italo Calvino's If on a winter's night a traveler you'll just have to start there. –Emily Temple, Senior Editor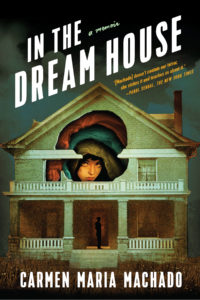 Zoe J. loves:
Ocean Vuong, On Earth We're Briefly Gorgeous
David Sedaris, Calypso
Jia Tolentino, Trick Mirror
Lit Hub recommends:
Hi Zoe. Have you read In the Dream House, Carmen Maria Machado's propulsive, aching, and ingeniously-structured memoir of her time spent trying to come to terms with being the victim of domestic abuse? It's a raw and heartbreaking work, difficult to read but impossible to turn away from, and full of fascinating insights into the nature of abuse within queer relationships. It has deservedly become one of the most acclaimed memoirs of recent years. –Dan Sheehan, Book Marks editor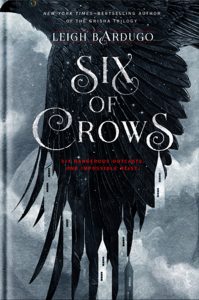 Elizabeth A. loves:
Patrick Rothfuss, The Name of the Wind
Donna Tartt, The Secret History
Scott Hawkins, The Library at Mount Char
Lit Hub recommends:
If you haven't discovered the evil gospel that is Leigh Bardugo, you need to do that right away. Six of Crows leans toward the Rothfuss side of things, Ninth House towards the Tartt side of things, but both have that Hawkins darkness about them. –Emily Temple, Senior Editor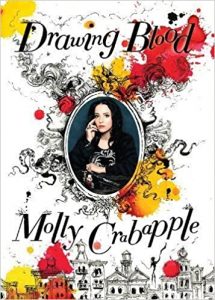 Monica M. loves:
Having loud, heated, accusatory, laughter-filled exchanges in the late nights with strangers at hostel kitchen tables in foreign countries–not understanding a single word of what each other was saying
The elegance of pole dancing and the physical strength of women it can display
The Brief Wondrous Life of Oscar Wao—my bible before Junot Díaz's controversies arose.
Lit Hub recommends: 
Monica, you seem cool. Read Drawing Blood by Molly Crabapple, a memoir of her life in New York's artistic circles, nightlife (remember when we still did that?), and protest movements, particularly Occupy Wall Street. Best of luck with filling your time until the day we can shout at strangers in bars again. –Corinne Segal, Lit Hub senior editor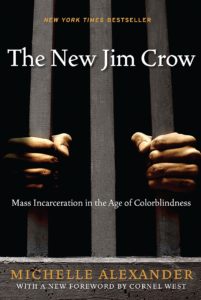 Arista K. loves:
Isabel Wilkerson, The Warmth of Other Suns
Alan Bennett, The Uncommon Reader
Tana French, The Likeness
Lit Hub recommends:
If you enjoyed The Warmth of Other Suns, I recommend you pick up Michelle Alexander's The New Jim Crow, a meticulous and riveting account of how mass incarceration became the norm in the US. It's concerned with much of the same history and inspired a wave of racial justice activists when it was published in 2010. –Corinne Segal, Lit Hub senior editor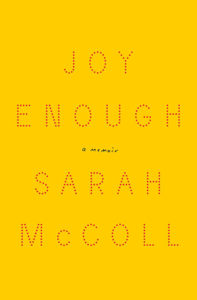 Ryan M. loves:
Marina Keegan, The Opposite of Loneliness: Essays & Stories
Beck Dorey-Stein, From the Corner of the Oval
André Aciman, Call Me By Your Name
Honestly any book that feels like you are gently, warmly sinking into it.
Lit Hub recommends: 
A small yet mighty book that recently blew me away was Joy Enough by Sarah McColl. It's a slim memoir dedicated to her mother about caring for her as her mother was dying, but the result isn't maudlin, it only provides a singular affirmation for life itself. In terms of fiction, I'd recommend Commonwealth by Ann Patchett. She paints stories with such warmth and ease that often I remember passages as though they're my own memories—recently I was thinking about a party revolving around a harvest of oranges from someone's backyard tree, and wondered when or where that was, before realizing it was from this book. Commonwealth is easy to sink into, but hard to extricate from, and I mean that only in the best way. –Julia Hass, Lit Hub Editorial Fellow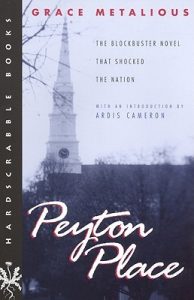 Abby S. loves:
J.D. Salinger, Franny and Zooey
Edith Wharton, The Age of Innocence
Donna Tartt, The Secret History
Lit Hub recommends:
Hi Abby. These three novels together suggest to me that you're interested in stories about legacy and institutions of privilege, and social or psychological torment in stifling, elite spaces. I want to take your three givens and build them into a syllabus. With that in mind, my recs are really going to appear to jump around in space and time, but I swear they are thematically unified, so forgive me but: Have you read Grace Metalious's Peyton Place? And Mary McCarthy's The Group? Elif Batuman's The Idiot? What about Evelyn Waugh's Brideshead Revisited? E.M. Forster's A Room with a View or Howard's End? My buzzwords here are "Yale," "New York City," "Ivy League," "high society," "old money." I'm picturing the inside of a Jack Wills store. Actually, what about The Talented Mr. Ripley by Patricia Highsmith? –Olivia Rutigliano, Lit Hub & CrimeReads staff writer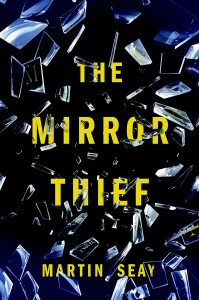 Heather B. loves:
David Mitchell, Cloud Atlas
Louise Erdrich, Love Medicine
Steven Price, By Gaslight
Kevin S. loves:
David Mitchell, Cloud Atlas
Haruki Murakami, 1Q84
Alexandre Dumas, The Count of Monte Cristo
Lit Hub recommends:
Yep, both of you are getting the same recommendation, in part because I can't believe more people didn't read this book when it came out and I'm trying to fix it as quickly as possible: give Martin Seay's The Mirror Thief a shot. It's big in every way, spanning the centuries and the globe (hitting three Venices, which is fairly brilliant), formally inventive (like Mitchell), wonderfully written (like Erdrich) moody (like Price), concerned with parallel realities (like Murakami) and a wildly entertaining adventure (like Dumas). You won't regret it. –Emily Temple, Senior Editor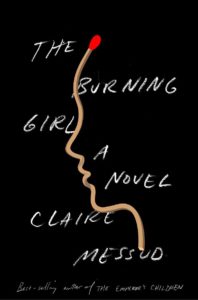 Jamie P. loves:
Mary McCarthy, The Group
Sándor Márai, Embers
Daphne du Maurier, Rebecca
I'd love something that won't make me cry.
Lit Hub recommends:
Hi Jaime! Okay, I will definitely make sure nothing I suggest will be too sad or sentimental. Based on your love of the McCarthy novel, my first instinct is to ask you if you've read Elena Ferrante's My Brilliant Friend. But also, if you like Rebecca, have you tried Claire Messud's The Burning Girl? It's a little gothic, but I think it might work. Margaret Atwood's Cat's Eye also plays with the more twisted sides of female friendship, while I always recommend The Joy Luck Club by Amy Tan for the opposite effect. I also want to recommend My Name Is Lucy Barton by Elizabeth Strout because its themes of generational imparting and memory remind me of Embers, but it might make you cry, so take that as fair warning as you proceed! –Olivia Rutigliano, Lit Hub & CrimeReads staff writer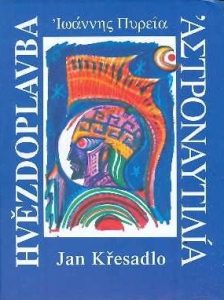 Autry J. loves:
John Milton, Paradise Lost
Philip K. Dick, Do Androids Dream of Electric Sheep?
Walker Percy, The Moviegoer
Lit Hub recommends: 
Hi Autry. Honestly, I wanted to see if I could suggest some kind of unlikely Milton/Dick hybrid and, well, I think I both succeeded and failed, depending on how you look at it. Have you heard of the Czech writer and polymath Jan Křesadlo? His magnum opus, written just before his death in 1995, is Astronautilia (the original Greek title comes out to something like, "An unknown poet's Starvoyage, or Small Cosmic Odyssey"). It's an epic sci-fi poem originally written with nearly 6,600 verses in Greek, and a facing-page translation in Czech. The premise of the story is that things can't exist unless they're observed, and the great "Watcher" of all things is, in an unbelievable coincidence for us, some kind of sheep. Allusions to Jules Verne's work and Star Trek stand right alongside the more expected references to Homer. The only downside? Unless you can read Homeric Greek or Czech, you're mostly out of luck. Only 377 verses seem to be available in English. Read them over about 17 times and that's, you know, kind of the same. –Aaron Robertson, Assistant Editor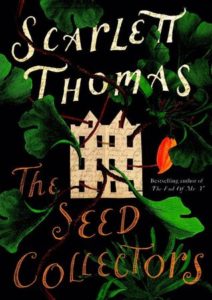 Lourdes M. loves:
Donna Tartt, The Goldfinch
Italo Calvino, The Baron in the Trees
Jonathan Franzen, Freedom
Lit Hub recommends:
One of these things is not like the others, Lourdes. But I take this list to mean you want a big, absorbing novel with a bunch of crazy characters that also has some fabulist (and perhaps botanical) whimsy to it. In that case, may I direct you to The Seed Collectors, by Scarlett Thomas, a baroque, funny book about an eccentric family of botanists, at least some of whom have disappeared on the hunt for a seed pod that bestows enlightenment on anyone who eats it. If you can tolerate the disjointed style (personally I love it) you're in for a great ride. –Emily Temple, Senior Editor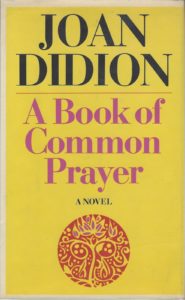 Ainsly L. loves:
J. D. Salinger, Raise High the Roof Beam, Carpenters and Seymour: An Introduction
Patti Smith, Year of the Monkey
Sylvia Plath, The Bell Jar
Lit Hub recommends:
I'll recommend to you A Book of Common Prayer by Joan Didion. One of her lesser known novels, (I only recently read it after a lifetime of loving Didion), it's the story of two women in Central America. It's almost Rachel Cusk-esque the way the first person narrator so fully erases herself in the storytelling, she exists mainly to bear witness to her friend. She tells her friend's story, the story of her past, her crimes, her innocence, how she got where she is now; our storyteller wishes the story were different, but she can't do anything to make it so. She watches her friends undoing with no power to stop it, all she can do is tell of it. –Julia Hass, Lit Hub Editorial Fellow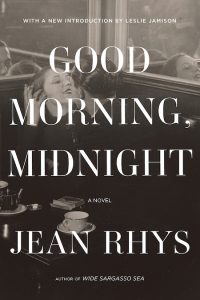 Laura Jo H. loves:
James Baldwin, Giovanni's Room
Elizabeth Hardwick, Sleepless Nights
Anne Garréta, Not One Day
Jenny Offill, Dept. of Speculation
Kate Zambreno, Heroines
Lit Hub recommends:
Have you ever read Jean Rhys's Good Morning, Midnight? I would snuggle it right in with the Baldwin and the Hardwick. Perhaps you'd like Renata Adler's Pitch Dark as well. I'm assuming you have in fact read Maggie Nelson's The Argonauts, but if not, that will slot nicely in between the Garréta and the Zambreno.  –Emily Temple, Senior Editor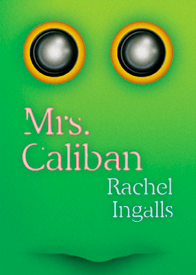 Jonathan W. loves:
Clarice Lispector, Collected Stories
Yuri Herrera, Signs Preceding the End of the World
Cathy Park Hong, Engine Empire
Thomas Pynchon, Gravity's Rainbow
my main man Micky C, Don Quixote
spotify playlists that jump from Death Grips to Debussy
my classes are boutta start up, so stories or poems preferable?
Lit Hub recommends:
Would you accept a novella? If so, I recommend Rachel Ingalls' Mrs. Caliban, a brief, perfect book about a lonely housewife who falls in love with a sea monster named Larry. It's deeply weird but in the most understated way. It's also a rare, deft combination of wit, romance, and deep pathos. Of course, if nothing but short stories will do, you can't go wrong with Taeko Kono's Toddler Hunting. –Jessie Gaynor, Social Media Editor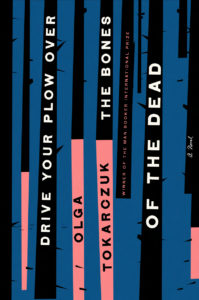 Soumini M. loves:
Agatha Christie
Feminism
Rural/ town settings 
Lit Hub recommends:
Have I got just the thing for you, Soumini. Nobel Prize-winner Olga Tokarczuk's darkly comic and wholly unconventional 2019 detective novel Drive Your Plow Over the Bones of the Dead. Set in a remote Polish village on the Czech border, it's the story of a reclusive English teacher who prefers the company of animals to humans and who, when a neighbor turns up dead, inserts herself into the middle of the murder investigation. –Dan Sheehan, Book Marks editor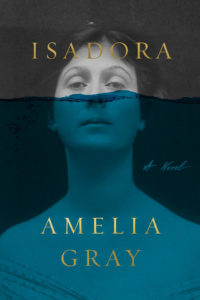 Cassie B. loves:
Fiction featuring characters in solitude (some favorite examples: Severance by Ling Ma, Annihilation by Jeff VanderMeer, A Line Made By Walking by Sara Baume, All the Birds Singing by Evie Wyld, The Dictionary of Animal Languages by Heidi Sopinka, The Bone People by Keri Hulme) Needless to say, I really loved this article.
Eco-dystopias and can't wait for all the new ones this year, like Diane Cook's.
Wim Wenders films. All of them.
Lit Hub recommends:
Firstly, I've read an advance copy of Diane Cook's The New Wilderness and you are right to be excited. It's so good. You're going to love it.
Secondly: have you read Claire-Louise Bennet's Pond? It's a collection of 20 short stories but it reads like one long fever dream about being alone, in this case on the west coast of Ireland. Fair warning that there is almost no plot: it's all about quality of mind. And it's very good, if you're into that kind of thing. (Which obviously I suspect you are.) Especially because you liked The Dictionary of Animal Languages, I think you'd be very into Amelia Gray's Isadora, a novel about the life of Isadora Duncan—written, of course, with Gray's unique high weirdness. And oh, maybe try Optic Nerve, by Maria Gainza and translated by Thomas Bunstead—another one that's all about the mind of the narrator. Finally, speaking of fever dreams, the inclusion of Annihilation on your list makes me think you'd like Samanta Schweblin's Fever Dream, translated by Megan McDowell, but I also suspect you've already read it. And wait, Sue Rainsford's Follow Me to Ground! And also Katie Kitamura's A Separation, and Laura van den Berg's The Third Hotel, and Rabih Alameddine's An Unnecessary Woman, okay they're pulling me offstage with a hook now, bye.  –Emily Temple, Senior Editor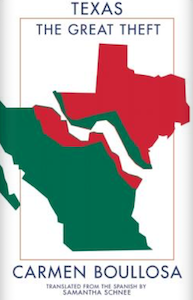 Kip K. loves:
Rob Currie Jr., Everything Matters!
Patrick deWitt, Undermajordomo Minor
Anna Burns, Milkman
Hernan Diaz, In the Distance
Lit Hub recommends:
Oddballs and outlaws thrown together with dream-like logic punctuated by shocking bursts of violence and tenderness and just the right amount of gallows humor? Have I got the book for you, Kip… Carmen Boullosa's Texas: The Great Theft is that particular genre I love, which some call the postmodern Western but is better labled the anti-Western (in its deliberate dismantling of those colonial narratives we rely on for mapping our conquered territory). Set in 1859 and loosely based on the "invasion" of Brownsville, Texas by a dispossessed Mexican named Juan Nepomuceno Cortina, The Great Theft moves with manic energy through a bordertown filled with all manner of roguish archetype, without a stereotype in sight. Sprawling and comic, this is a great world to be immersed in during a quarantine.  –Jonny Diamond, Editor in Chief
---