Our Personalized Quarantine Book Recommendations, Round 4
Has It Only Been A Week?
Three weeks ago, we put out a call asking that those of you who need something good to read in this trying, frightening time, might send us a few of your favorite books (and other things) so we could recommend a good book for you to read. And turns out quite a lot of you are looking for something new to read! We got hundreds of requests, from everywhere from Belgium to Rome to Cape Town to Ireland to Tasmania to Singapore. So firstly: thank you. We are all reading together in solidarity!
You can find our first round of 50 answers, pulled from email, Facebook, and Twitter, here. Our second round is here. Our third round is here. Our fourth round (!) is below. While we (still) haven't been able to get to every request, we're hoping that these recommendations might be useful to more than just the readers who sent them in, which is why we are publishing them as a column here. Read on, everyone.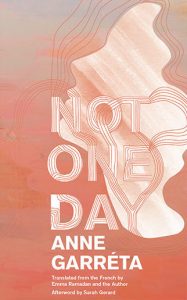 Katarina J. loves:
Sally Rooney, Conversations with Friends and Normal People
Esmé Weijun Wang, The Collected Schizophrenias
Andrea Lawlor, Paul Takes the Form of a Mortal Girl
Lit Hub recommends: 
Anne Garréta's Not One Day was recommended to me by a delightful, insightful bookseller at the Center for Fiction in Brooklyn. The lesson there: listen to booksellers. Not One Day is a beautiful, sexy, experimental queer feminist story from the author who also wrote Sphinx. It's a walk down memory lane of past lovers, passing ships, and sinking Titanics. Like the books you referenced, it is very much about intimate connections and the imprints they leave on us. –Katie Yee, Book Marks Assistant Editor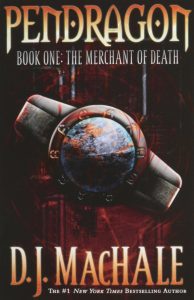 Samantha W. loves:
I am mainly attracted to two genres: sci fi and teenage romance. My favorite series is the trilogy The Testing but I am also a huge fan of The Hunger Games as well as Divergent. My favorite teen romances are My Life Next Door and What I Thought Was True. 
Lit Hub recommends: 
Finally, the day has come when I can recommend D.J. MacHale's incredible ten-book series Pendragon: Journal of an Adventure Through Time and Space. I was that kid who didn't read the Harry Potter books growing up and, instead, came across these YA sci-fi/fantasy novels about the journeys of Bobby Pendragon, a plain American kid who gets sucked into an inter-dimensional battle against a shapeshifting demon named Saint Dane. Each book is set in a different "territory," some as familiar as Earth, others as foreign as an underwater city, a world with three suns, a world with basically walking panthers, even the mind itself. Like a lot of great YA series, the books get darker as the story rolls on, but rest assured, there is plenty of sweet, complicated adolescent romance throughout. (And not that anyone asked, but I think The Hunger Games was a little, uh, inspired by the seventh Pendragon book, The Quillan Games. Read it and find out). I personally wouldn't be the reader that I am had I not read this series. –Aaron Robertson, Assistant Editor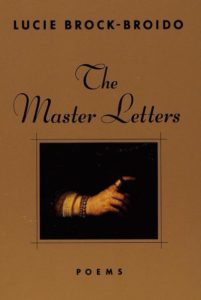 Liz H. loves:
Vladimir Nabokov, Lolita
Sylvia Plath's bee poems
Angela Carter, "The Erl-King"
Karen Russell, Swamplandia!
I love poetry, but I'm woefully under-read in the genre and I don't know where to begin. Could you help, please?
Lit Hub recommends:
Hey, Liz. Your favorite things are my favorite things too (fancy prose forever) so I think we might have the same taste in poetry too. For baroque, magic-tinged, and heart-stopping poems (and for a mix of classic and contemporary), try Analicia Sotelo's Virgin, Lucie Brock-Broido's The Master Letters, and Brittany Cavallaro's Girl-King. And honestly you might love Anne Carson's translations of Sappho's poetic fragments, If Not, Winter. Have fun. –Emily Temple, Senior Editor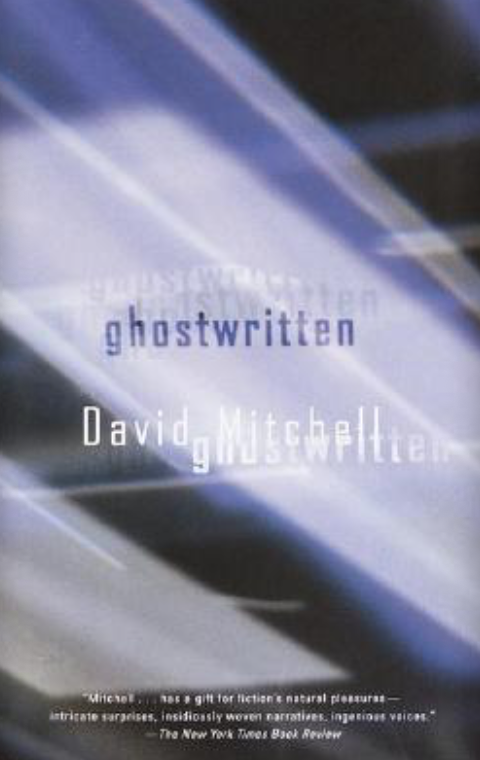 Matthew H. loves:
Roberto Calasso, The Marriage of Cadmus and Harmony
Italo Calvino, Six Memos for The Next Millennium
John Irving, A Prayer for Owen Meany
Lit Hub recommends:
Panoramic multi-character epics that hinge on precisely orchestrated plotting, all of it shot through with a certain whimsical erudition that reaches beyond the political and into the realm of the—dare I say it—cosmological? You, my friend, ought to read David Mitchell's dress rehearsal for Cloud Atlas, Ghostwritten, which takes readers on an engrossing global journey that somehow remains on an intimate human scale… (through a device I will not spoil for you!) Just read it.  –Jonny Diamond, Lit Hub editor-in-chief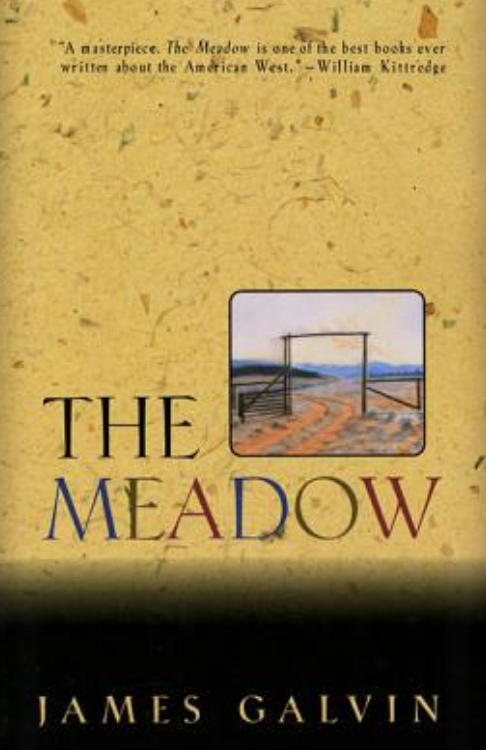 Michele M. loves:
Jim Harrison, Returning to Earth
Fyodor Dostoyevsky, Crime and Punishment
Sarah Broom, The Yellow House
Lit Hub recommends:
I tend to recommend James Galvin's The Meadow an awful lot, but if you like hardscrabble philosophical ruminations on how families become the places they inhabit over time (and I suspect you do), this is the book for you. Less a traditional novel than a series of memories set out to dry in the late summer sun, The Meadow is a poet's book, rich in the imagery of a landscape just a little too big for people (the high valleys of the Colorado-Wyoming border), and cruelly tender in its refusal to insist on meaning when it just ain't there.  –Jonny Diamond, Lit Hub editor-in-chief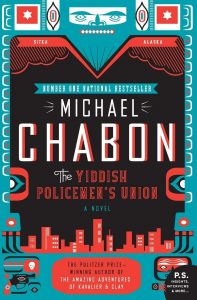 Mariya T. loves:
Mikhail Bulgakov, The Master and Margarita
Gabriel Garcia Marquez, One Hundred Years of Solitude
Milorad Pavic, Dictionary of the Khazars
Lit Hub recommends:
Glorious choices, Mariya. Wild, strange beasts of books that play with history in ingenious ways. How about trying Michael Chabon's The Yiddish Policemen's Union? It's a hard-boiled detective story set in an alternative version of the present day, based on the premise that Alaska, not Israel, had become the homeland for the Jews after World War II. –Dan Sheehan, Book Marks editor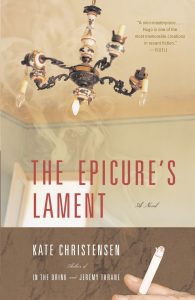 Nancy F. loves:
Rabih Alameddine, An Unnecessary Woman
Halldor Laxness, Independent People
Charles Portis, True Grit
Lit Hub recommends:
Like a querulous narrator, do you, Nancy? Me too. One of my favorites is Hugo, from Kate Christensen's The Epicure's Lament, but I think you want a little more adventure than that—or at least a little more travel. So for you, I'll recommend John Lanchester's sinister and delightful debut The Debt to Pleasure, which is woefully underread in the US and involves quite a bit of the French countryside. –Emily Temple, Senior Editor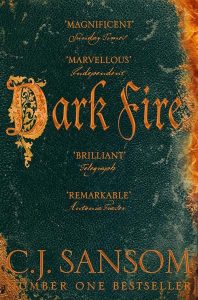 Sharon D. loves:
F. Scott Fitzgerald, The Great Gatsby
Geraldine Brooks, Year Of Wonders
Herman Melville, Moby-Dick
Lit Hub recommends:
Do you know C.J. Ransom's work? He's a British crime novelist, and one of the best novelists on how a historical period—and a place—creates a set of norms and rules, a wedge of possibility. He's also just a clean and energetic writer, like all of your choices above. This novel, the second in the Matthew Shardlake series, is set during the reign of Henry VIII, when a hunch-backed lawyer is investigating the mysterious substance called Greek Fire, which was used by the Byzantines to squash the Arab states in the 7th century. –John Freeman, Executive Editor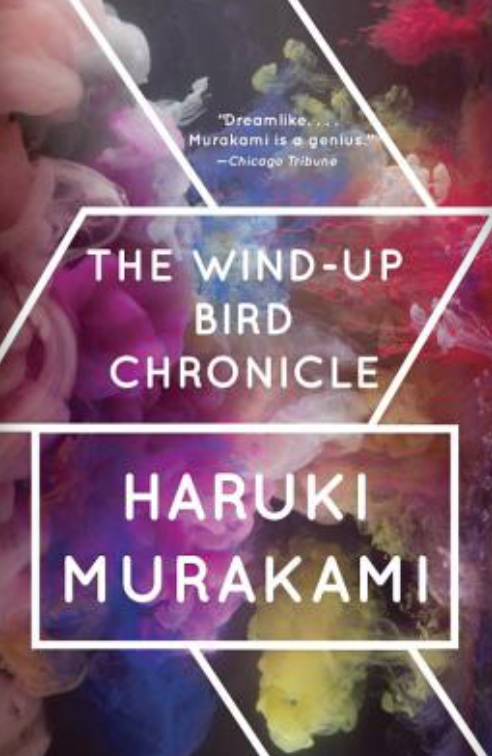 Bradley W. loves:
Douglas Adams, The Hitchhiker's Guide to the Galaxy
Neil Gaiman, Neverwhere
John Fowles, The Magus
Jorge Luis Borges, Labyrinths
Lit Hub recommends:
Adams and Gaiman can be pretty damn funny; Borges and Fowles (especially Fowles) not so much, and usually by accident; all of them are weird and imaginative and not particularly concerned with internal narrative coherence… Which is why I think Haruki Murakami's The Wind-Up Bird Chronicle is the exact book to complete this full house.  –Jonny Diamond, Lit Hub editor-in-chief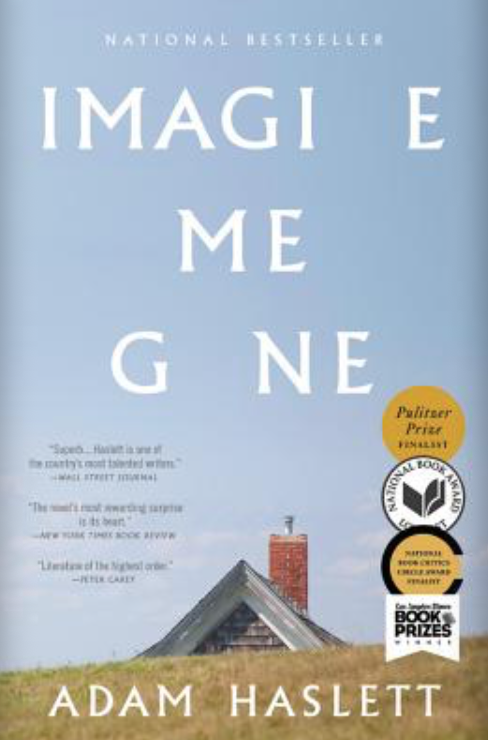 Dimitri A. loves:
Stephen King, 11/22/63
Jonathan Franzen, The Corrections
Edward St. Aubyn, The Patrick Melrose series
Lit Hub recommends: 
All happy families are actually just as different as all sad families, but if you like reading about the dysfunction that inheres in almost all them, Adam Haslett's Imagine Me Gone is heartrendingly perfect. I don't think it's all that important to get into the details here so I'll just say two things: New England, the inevitability of tragedy.  –Jonny Diamond, Lit Hub editor-in-chief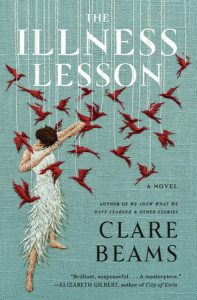 JeDawn J. loves:
Simon St. James, The Broken Girls
Joanna Goodman, The Home for Unwanted Girls
Gail Honeyman, Eleanor Oliphant is Completely Fine
Lit Hub recommends: 
A recent novel that will strike your fancy is The Illness Lesson by Clare Beams. It's a story about a girls boarding school (I promise it's different from The Broken Girls), started by a man named Samuel and his daughter in 19th century New England. When the girls at the school start showing symptoms of a mysterious illness, Samuel calls in a sinister physician to "heal" them, against their wishes. In parts shocking, magical, and uplifting, it's a clear depiction of abuse of power by men, but also of the strength that can arise from being forced into action, in this case by the students in desperation to save themselves and each other. –Julia Hass, Lit Hub Editorial Fellow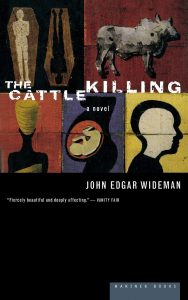 Alexandra D. loves:
Emily St. John Mandel, Station Eleven–not for the post-apocalyptica (especially now!), but for the way the author subtly made you deeply grateful for the unnoticed things in life.
Anthony Doerr, All the Light We Cannot See–not exactly for the setting or the story itself, but for the writing style. One of few books where I got so sucked in by lyricism I genuinely forgot about the world around me.
Toni Morrison, Beloved–again for the writing style more than the story itself. Morrison has an amazing way of writing like she's singing a lullaby even while her books speak of themes that are not, and should not be, in any way comforting.
Lit Hub recommends:
Alexandra, I've recently been returning to the work of John Edgar Wideman, and I think you might find something worth keeping in his 1996 novel The Cattle Killing, set primarily during the 1793 yellow fever epidemic in Philadelphia. The story follows an itinerant preacher and former slave whose faith wobbles when his congregation is decimated by mob violence. A lyrical novel if there ever was one, Wideman's story abounds with beautiful and disturbing images of the effects of plague and ghostly figures (at one point, a desolate-eyed woman walks fully into a body of water holding a child in her hands, dead from illness). The plot is there, sort of, but circuitous. You read this for the language and Wideman's reflections on fables and prophecies gone terribly wrong. –Aaron Robertson, Assistant Editor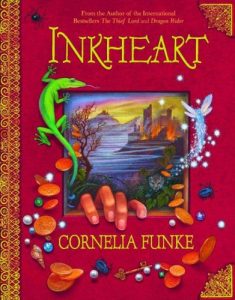 Monique B. loves:
For my 13-year-old son:
J. K. Rowling, the Harry Potter series
Rick Riordan, Heroes of Olympus
Christopher Paolini, the Eragon series
Lit Hub recommends: 
Hello Monique! Has your son read Inkheart by Cornelia Funke? One of the most wonderful books I read as a preteen and a bestseller when it was released in the US in 2003, it is about a man who possesses the skill to bring characters from books to life, by reading aloud. In doing so, he once accidentally released a terrible villain from a fantasy book into the real world. On the run with his daughter since that fateful moment, his past catches up with him in a surprising way when sheltering with a crotchety book collector. It's a beautiful, wonderful, very creative story. Anything by Cornelia Funke is fantastic, though (has he read The Thief Lord? It's exquisite and magical. And she has another called Dragon Rider that I remember enjoying, though not as much as the others.) I also recommend The Mysterious Benedict Society by Trenton Lee Stewart (also a trilogy). The story is very fun, but the writing is especially snappy. And although it's not fantasy, I heartily recommend Ellen Raskin's The Westing Game. I hope these are winners! –Olivia Rutigliano, Lit Hub & CrimeReads staff writer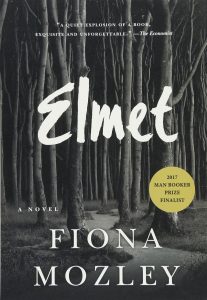 Lindsey M. loves:
Eleanor Catton, The Luminaries
Kazuo Ishiguro, The Remains of the Day
Katherine Dunn, Geek Love
Erin Morgenstern, The Starless Sea
David Mitchell, Cloud Atlas
Olga Tokarczuk, Drive Your Plow Over the Bones of the Dead
Larry McMurtry, Lonesome Dove
Mikhail Bulgakov, The Master and Margarita
Philip Pullman, His Dark Materials
Emily Ruskovich, Idaho
Lit Hub recommends:
You're covering quite a bit of ground here, Lindsey, but I think I know where you're coming from—many of these are my favorites too. My gut says you'd like Fiona Mozley's Elmet, a mesmerizing novel that seems like it's going to be quiet but then, suddenly, isn't—it's much weirder and scarier than it seems. It concerns a family living in the woods in Yorkshire, happily unbothered and mostly untethered to civilization, until Mr. Price, the landowner, comes to call. –Emily Temple, Senior Editor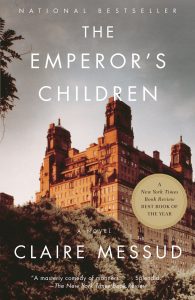 Roxann B. loves:
Richard Russo, Empire Falls
Wallace Stegner, Crossing to Safety
Liz Moore, Long Bright River
Claire Lombardo, The Most Fun We Ever Had
Khalid Hosseini, The Kite Runner
I would love a great New York City family saga right now!
Lit Hub recommends:
I love a New York City family saga, in part because you get to peek at the inevitable familial brownstone or sprawling wood-paneled full-floor apartment at the Dakota (who cares if it's fictional!). I recommend Claire Messud's The Emperor's Children, which manages the tricky combination of sharp and sprawling, with plenty of knotty family ties and cultural satire. I'd also add Nell Zink's Doxology to your list, though I would warn you that the 2016 election does come up, unsparingly, so if you're looking for escapism (fair enough!), it might not be for right now. –Jessie Gaynor, Social Media Editor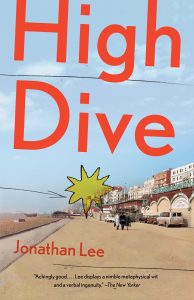 Josiah H. loves:
Gillian Flynn, Gone Girl
Donna Tartt, The Goldfinch
Don DeLillo, Cosmopolis
Lit Hub recommends:
Hi Josiah, I like your choices; each one very different and excellent. How about trying Jonathan Lee's High Dive, then following it up with Patrick Hoffman's The White Van? If you're enjoying the progression of this strange little mixtape, you could then read some Tana French, maybe her most recent standalone, The Witch Elm. A strange combination, but I think it might work.  –Dwyer Murphy, CrimeReads Managing Editor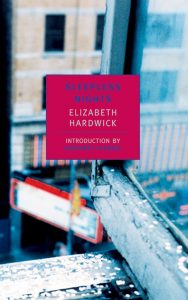 Holly R. loves:
Jean Rhys, Good Morning, Midnight
Djuna Barnes, Nightwood
Toni Morrison, Song of Solomon
Lit Hub recommends:
Oh, you obviously need Elizabeth Hardwick's Sleepless Nights. No question. Also, just throwing this out there, but maybe you also need Claire-Louise Bennett's Pond. –Emily Temple, Senior Editor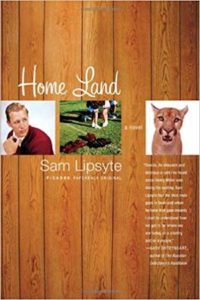 Chad L. loves:
My favorite novel is the first half and last quarter of Saul Bellow's The Adventures of Augie March. (The chapters about falconry in Mexico are a little boring outside of Trotsky's assassination.) My favorite writer is probably Lorrie Moore, who can bat my emotions around to every corner of the room over the course of a page. Let's use her Anagrams as #2, although her entire output is a delight. I probably care about music too much, as an inordinate amount of my shelf space is dedicated to rock bios. I think Trouble Boys, Bob Mehr's bio on my hometown heroes the Replacements, is probably the best of that genre. 
My three favorite things to ever be on TV are The Sopranos, Peep Show and High Maintenance. 
Heh. I like melancholic stories about the flawed and the failures.
Lit Hub recommends:
I gravitate toward the melancholic and love Peep Show, it is my great pleasure to recommend to you Sam Lipsyte's Home Land, one of the funniest books I have ever read. It's protagonist is a failure by any measure (specifically his own, as he writes brutally honest updates to his high school alumni newsletter), albeit a fascinating and strangely loveable one. The novel is a profane pleasure all the way through. –Jessie Gaynor, Social Media Editor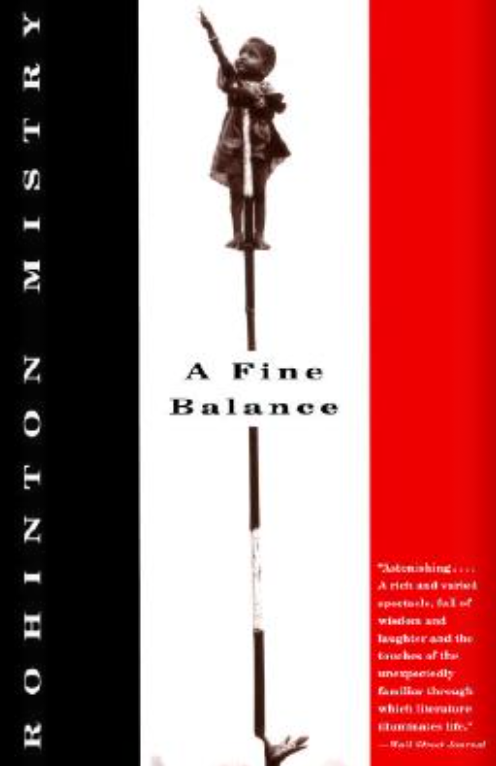 Rhonda W. loves:
Vikram Seth, A Suitable Boy
Sheri S. Tepper, The Gate to Women's Country
Ellis Peters, The Cadfael Chronicles
L.M. Montgomery, Anne of Green Gables
Anything by Daniel De Silva or Tom Clancy or John Grisham or Agatha Christie
Lit Hub recommends:
Though not quite so soothing and companionable as Montgomery's tales of Anne on Prince Edward Island, or Peters' gentle herbalist monk solving crimes in the Welsh borderlands, Rohinton Mistry's Dickensian epic, A Fine Balance, is as tenderly engrossing and historically thorough as Vikram Seth's classic aforementioned doorstop. Multiple generations, dozens of characters, twists and turns and tragedies… I haven't read A Fine Balance in 20 years but can remember its unexpected heartbreaks as if it were yesterday.  –Jonny Diamond, Lit Hub editor-in-chief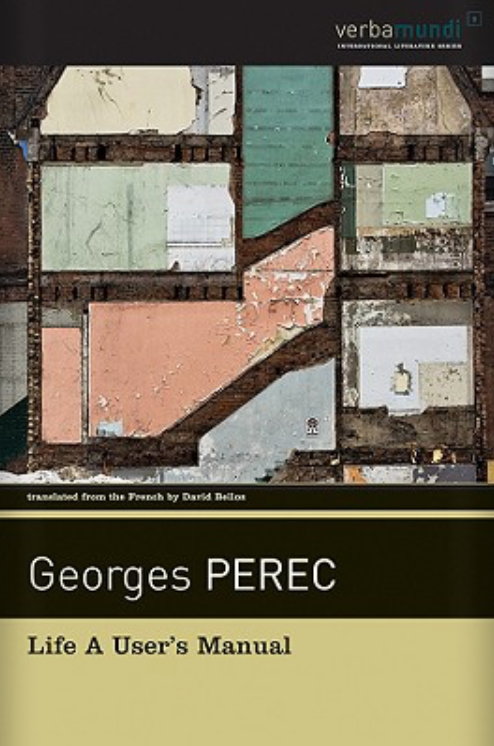 Jake H. loves:
I really enjoy Roberto Bolaño, specifically 2666, but really I have read most everything he's written at this point. As well, I've been a big fan of László Krasznahorkai over the last year and a half and am currently finishing up Baron Wenckheim's Homecoming. Finally, in 2020 I've recently begun reading George Simenon's Inspector Maigret series while going to bed. My cherry on top would be to mention that Helen DeWitt's The Last Samurai was the best thing I read last year. 
Lit Hub recommends:
Jake, buddy, lighten up! Ok, I'm just messing, but if you're after massively ambitious, formally engrossing, uniquely BIG BOOKS that can only have been written by one writer and one writer alone, you should dive into Georges Perec's Life, A User's Manual. Unlike his fellow oulipians, Perec actually had a pretty good sense of humor, and even if this novel of interlinking Parisian lives wasn't constructed from an intricate set of formal constraints, it would be as entertaining as it is impressive.  –Jonny Diamond, Lit Hub editor-in-chief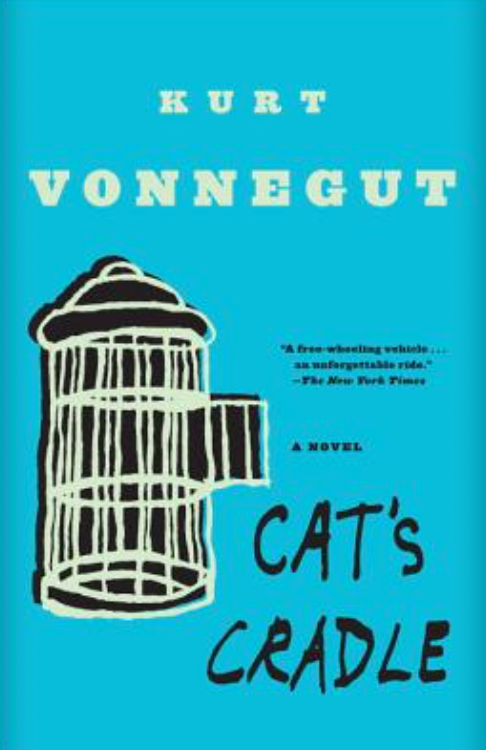 Doug S. loves:
Thomas Pynchon, Gravity's Rainbow
Joseph Heller, Catch-22
George Saunders, Tenth of December
Lit Hub recommends:
At the risk of recommending a book you've likely read, I'm just going to throw Kurt Vonnegut's Cat's Cradle out there for your consideration. Unlike most people around this office I avoided Vonnegut until my late twenties and fell in love with him not as a misunderstood teen, but as a boring old grown-up. I think this is his most underrated book, and that everyone should read it!  –Jonny Diamond, Lit Hub editor-in-chief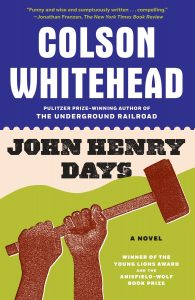 Chelsea C. loves:
Ann Petry, The Street
Octavia Butler, Kindred
Vladimir Nabokov, Lolita
Lit Hub recommends: 
"Song done? Not yet. He knows that. Like a dollar bill it changes hands. Others will hear it and add a verse, goose the rhythm, slow it down to fit their mood, temperament, to fit the resonance set up in them by the arrangement of plates on the kitchen table that morning." Well before Colson Whitehead was the superstar that he is today, he was still writing sentences like these. This one is from his 2001 novel John Henry Days, a book about many things but above all how cultural properties–in this case the legend of the folk figure John Henry–manifest differently across time, in different hands. Though this isn't one of Whitehead's speculative fictions (Zone One and The Intuitionist are good examples of those), John Henry Days feels like a time-travel story, tonally lighter than The Street but similarly concerned with the shortcomings of American dreams.  –Aaron Robertson, Assistant Editor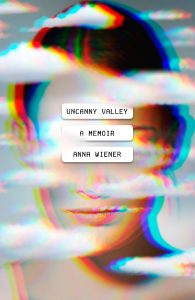 Mallory S. loves: 
Dominick Dunne
Mary Gaitskill, especially Bad Behavior
Tama Janowitz's Slaves of New York
Jay McInerney's Story of My Life
The journalism of Vanessa Grigoriadis, Mike Sager, and Robert Kolker
But like, occasionally blunted with the comfort of a
Barbara Pym
Nora Ephron
Anita Brookner
Tom Perrotta 
Also enjoy the comedic musings of Emily Heller and Julie Klausner, the podcast Nightcall, and Susan Seidelman's filmography.
Lit Hub recommends:
We read a lot of the same things, Mallory! I think you would enjoy Anna Wiener's Uncanny Valley for its sharp look at Silicon Valley; it combines the social criticism of the journalism you enjoy with some of the wit and humor of the authors that, like you say, blunt some of that reading. (I assume you've already checked out Robert Kolker's new book, Hidden Valley Road, but if not, Oprah and I both recommend you do so, too.) –Corinne Segal, Lit Hub senior editor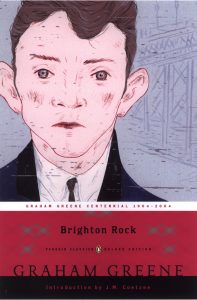 Robert B. loves:
Chuck Palahniuk, Fight Club
J. D. Salinger, Catcher in the Rye
The Clash, London Calling
Lit Hub recommends:
Hell of an Angry Young Man trio you've got there, Robert. Might I suggest one of the 20th century's most infamous and acclaimed Angry Young Man novels? Graham Greene's Brighton Rock is an underworld thriller, set in an English seaside town, about a sociopathic gangster named Pinkie—truly one of the most chilling, remorseless, and compelling teenage protagonists you're ever likely to encounter. –Dan Sheehan, Book Marks editor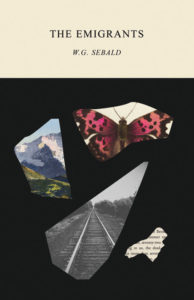 Morgan H. loves:
William Gaddis, J R
David Markson, This is Not a Novel
Jennifer Egan, A Visit From the Goon Squad
Lit Hub recommends:
Hmm. Are you a Sebald fan? Your love of disarticulated narratives tells me you should be, if you aren't—try The Emigrants as a starting place. Or for a brief dash of a novel that has a similar sensibility to J R without being absurdly long, try Nicholson Baker's The Mezzanine. Can't go wrong there. –Emily Temple, Senior Editor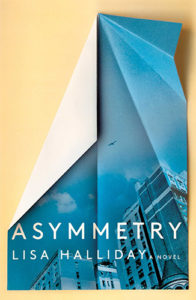 Anastasia E. loves:
Yoko Ogawa, The Memory Police
Rachel Cusk, Outline
Susan Choi, Trust Exercise
Lit Hub recommends: 
Anastasia, something tells me you are interested in stories that are aware of their framework. (Did Trust Exercise make you scream at the break, too?) For this reason, you might like Lisa Halliday's Asymmetry, which explores imbalance in human relationships through three different stories. If you're in the mood for nonfiction in a similar vein, you might want to check out Jane Alison's Meander, Spiral, Explode, which is a lovely exploration of the structure of stories. –Katie Yee, Book Marks Assistant Editor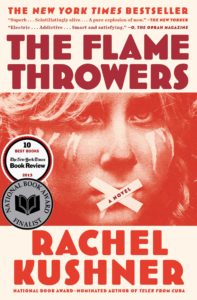 Brian O. loves:
John Fowles, The Magus
Ernest Hemingway, The Sun Also Rises
John Steinbeck, The Grapes of Wrath
Lit Hub recommends:
Hi Brian, I'm going to take this in a slightly different direction, hoping I can find you some contemporary books you might like. The titles you named are favorites of mine, too, so I'm hoping our tastes might be aligned. Consider checking out Rachel Kushner's The Flamethrowers, or maybe her earlier Telex from Cuba. Also, while we're talking about Cuba, have you ever read any Leonardo Padura? Check out Adiós, Hemingway, or The Man Who Loved Dogs. –Dwyer Murphy, CrimeReads Managing Editor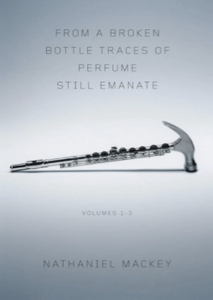 Samuel M. loves:
Urban culture. From hip hop music to clothing going through slang and so on.
Intertextuality, when a piece of art refers to another piece of art, is my thing. A Spanish author called Enrique Vila-Matas is a true master at doing this. I recommend you to read it if you haven't done it yet. I think you'll like it.
The hidden poetry in novels delights me. The works of Cormac McCarthy or Gabriel Garcia Marquez are the best examples to understand what I am talking about. Both have the power to say more with fewer words. By finding the truth of the existence behind the mundanest situations rather than getting lost in pompous stories they reach my heart. 
Lit Hub recommends: 
Samuel, brother, you've got to pick up something by Nathaniel Mackey. How about From a Broken Bottle Traces of Perfume Still Emanate? Mackey, a National Book Award-winning poet, is also a music critic who has thought about the resonances of jazz in American writing. The three volumes that make up this epistolary trilogy contain plenty of reflections on the musical avant-garde world of the protagonist, a multi-instrumentalist called N. It is all about music: the minutiae of performances, arguments between band members, concerts, rehearsals. Admittedly, there's nothing quite "hidden" about the poetry in these books. They are nothing but songs disguised as novels. –Aaron Robertson, Assistant Editor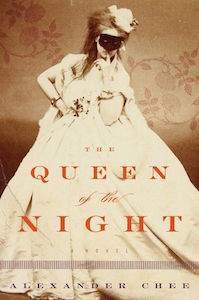 Nora H. loves:
Helen Oyeyemi, Mr. Fox
Octavia Butler, Kindred
Edith Wharton, The House of Mirth
Lit Hub recommends:
Damn, three of my very favorites—but nothing else is really like them so it's kind of a headscratcher. Assuming you've already read N.K. Jemisin and Kelly Link and Geek Love, I will direct you to Alexander Chee's The Queen of the Night, a winking, opulent extravaganza that should delight anyone with a pulse. I'm also going to recommend Iris Murdoch's The Sea, The Sea, which is admittedly leaning heavily towards the Wharton on this list, but with a strong dash of Oyeyemi's irreverence. –Emily Temple, Senior Editor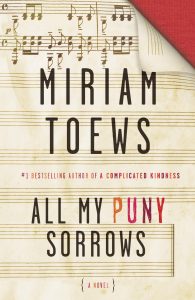 Tanya P. loves:
Anything written by Margaret Atwood
Yoko Ogawa, The Memory Police
Miriam Toews, A Complicated Kindness
Jeanette Winterson, Frankissstein
Lit Hub recommends: 
Tanya, a reader after my own heart! First of all, it's very important to me that you've also read Miriam Toews' All My Puny Sorrows. (Seriously, I have given my copy of this book to every single one of my friends and they have all come back crying.) It's a look at sisterhood and expectation and how hard it is to love someone who doesn't want to be alive. (But, it's also very funny! There's a perfect balance of dark spots and witty, sisterly banter.) For a more dystopian feel, you should also read Women Talking, which focuses on eight women living in a Mennonite colony and the horrors they face there. And once you've become quite well-acquainted with Miriam Toews, I recommend Nona Ferández's Space Invaders, which tells the story of a group of adults wondering what happened to a childhood friend whose father was a government officer and who was pulled suddenly from their lives. Like a lot of the novels you mentioned, it hits on questions of collective memory and who controls it. –Katie Yee, Book Marks Assistant Editor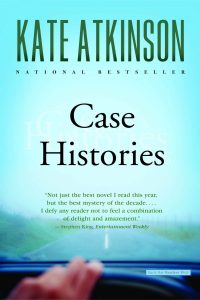 Dominick M. loves:
Gregory David Roberts, Shantaram
Chimamanda Ngozi Adichie, Purple Hibiscus
Jeffrey Eugenides, Middlesex
My Favorite Murder podcast
Lit Hub recommends:
Oh, I have wonderful news for you: Kate Atkinson's Jackson Brodie novels! This is the perfect series for someone who appreciates both a great sentence and a great(?) murder. Read them chronologically (the first, Case Histories, is my favorite, though I recently finished Big Sky, the fifth, and found it to be the perfect flavor of absorbing). –Jessie Gaynor, Social Media Editor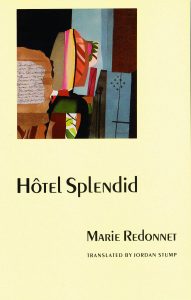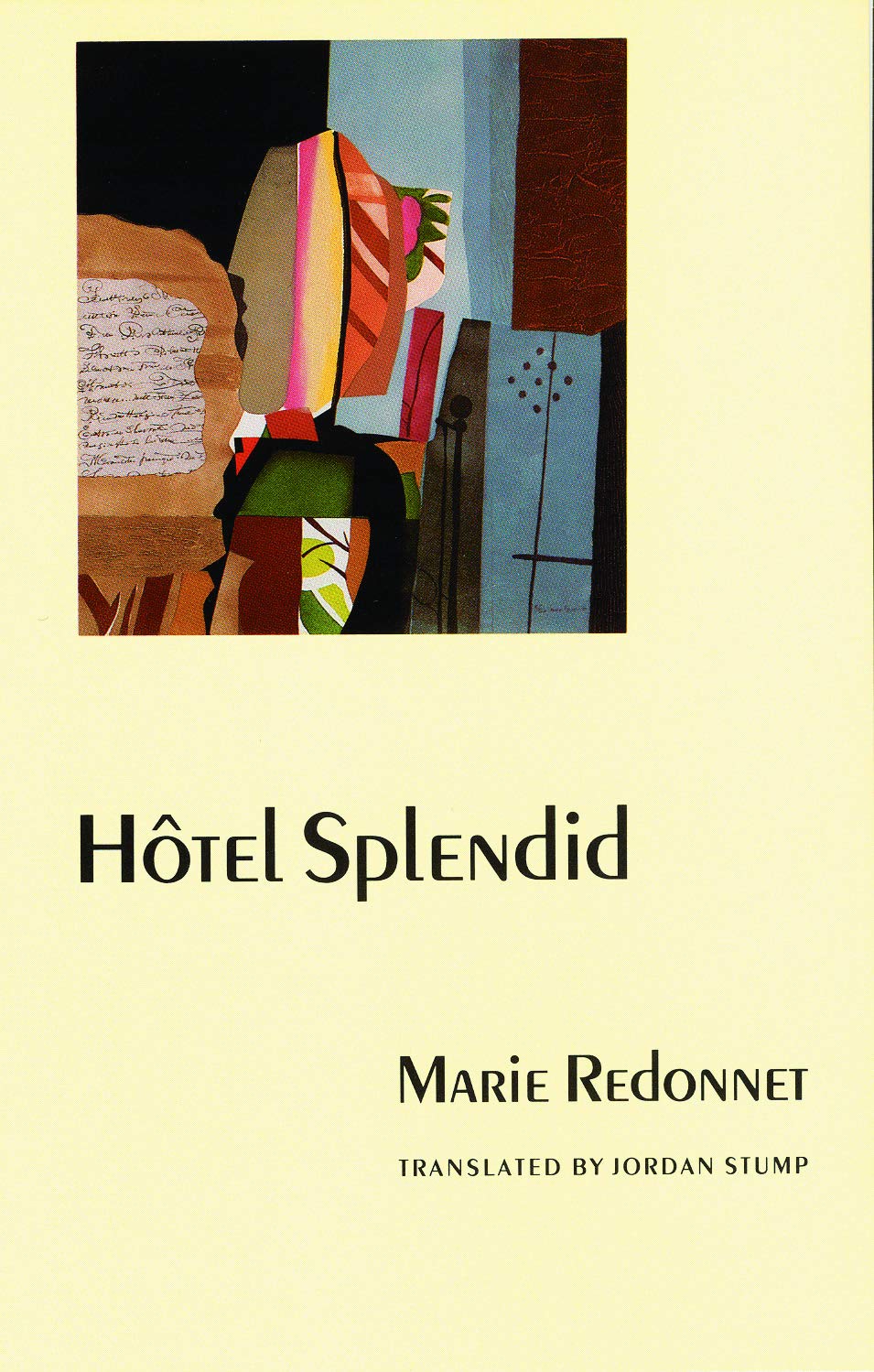 Javi P. loves:
Samuel Beckett, the Trilogy (Molloy, Malone Does & The Unnamable)
Julio Cortazar, Blow-Up & Other Stories
Fyodor Dostoevsky, Crime & Punishment
Lit Hub recommends: 
Here's another trilogy I think you'd enjoy, Javi: Marie Redonnet's Hotel Splendid, Forever Valley, and Rose Mellie Rose, as translated by Jordan Stump. They don't connect, exactly, or have any of the same characters, but as Stump tells it, the author "sees three novels as a triptych: each panel stands alone, and yet all coalesce to form a whole." More important to your interests, the Beckett lineage is strong with this one. –Emily Temple, Senior Editor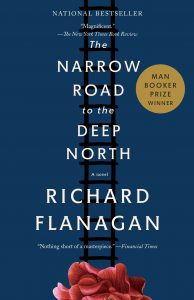 Richard P. loves:
John Irving, A Prayer for Owen Meany
Anthony Doerr, All the Light We Cannot See
Bernhard Schlink, The Reader
Lit Hub recommends:
Hello Richard! You seem to gravitate towards very elegant, reflective stories about loss and coming-of-age. I wonder if you also particularly like novels which reflect on World War II, or if that is incidental to your list. May I recommend Kazuo Ishiguro's Never Let Me Go (or, actually The Remains of the Day, if you haven't read it, and A Pale View of the Hills)? I'm also thinking of Richard Flanagan's The Narrow Road to the Deep North and of course Ian McEwan's Atonement. Just wondering, and this might be a leap . . . have you read Angela's Ashes? I hope these are successful! –Olivia Rutigliano, Lit Hub & CrimeReads staff writer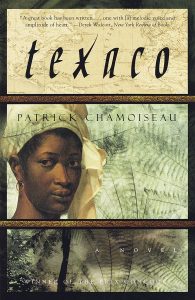 Macy R. loves: 
Anna Burns, Milkman
Gina Apostol, Insurrecto
Novuyo Tshuma, House of Stone
Lit Hub recommends: 
I knew nothing about Patrick Chamoiseau before I read his 1992 novel Texaco (translated wonderfully from the French and Creole by Rose-Myriam Réjouis and Val Vinokurov). You might like this one since you're drawn to stories about the revision of troubled political histories, particularly of the colonial sort. Mixing letters, poetry and folktales in a kind of Caribbean epic, Texaco tells the tales of black migrations in Martinique, from the age of slavery in the 19th century through the postcolonial era. The book won the Prix Goncourt, France's top literary prize, and it's pretty clear why. Chamoiseau is a master of voice, somehow able to juggle dozens of them at a time. As I've indicated elsewhere on this site, I tend to be a forgetful reader; this is one of the books that lingers. –Aaron Robertson, Assistant Editor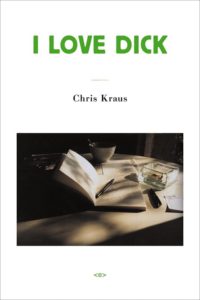 Madeline K. loves:
Maggie Nelson, The Red Parts
Eve Babitz, Slow Days, Fast Company
Lidia Yuknavitch, The Chronology of Water
Lit Hub recommends:
I would say that both Chris Kraus and Eileen Myles would be excellent additions to this library of memoirs — I'll recommend I Love Dick by Kraus and Chelsea Girls by Myles. Both authors, and lo, their memoirs, are irreverent, ferociously smart, and have carved new paths in terms of what women and non-binary authors can create. Chelsea Girls could perhaps be considered the New York parallel to Babitz's essays (though you would be hard pressed to find two more opposite characters than Babitz and Myles). It's a nostalgic and grungy look at New York in the 90s: fast living, grungy poets sleeping on mattresses on the ground, sleeping with each other, never working, and writing, always writing. I Love Dick, meanwhile, is one of the most persuasive and interesting accounts of female desire I have ever read; if you've watched the show, still read the book. It's dense, weighty, stirring, and completely worth it. –Julia Hass, Lit Hub Editorial Fellow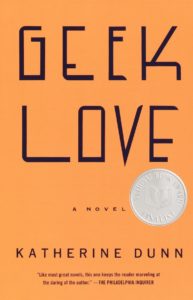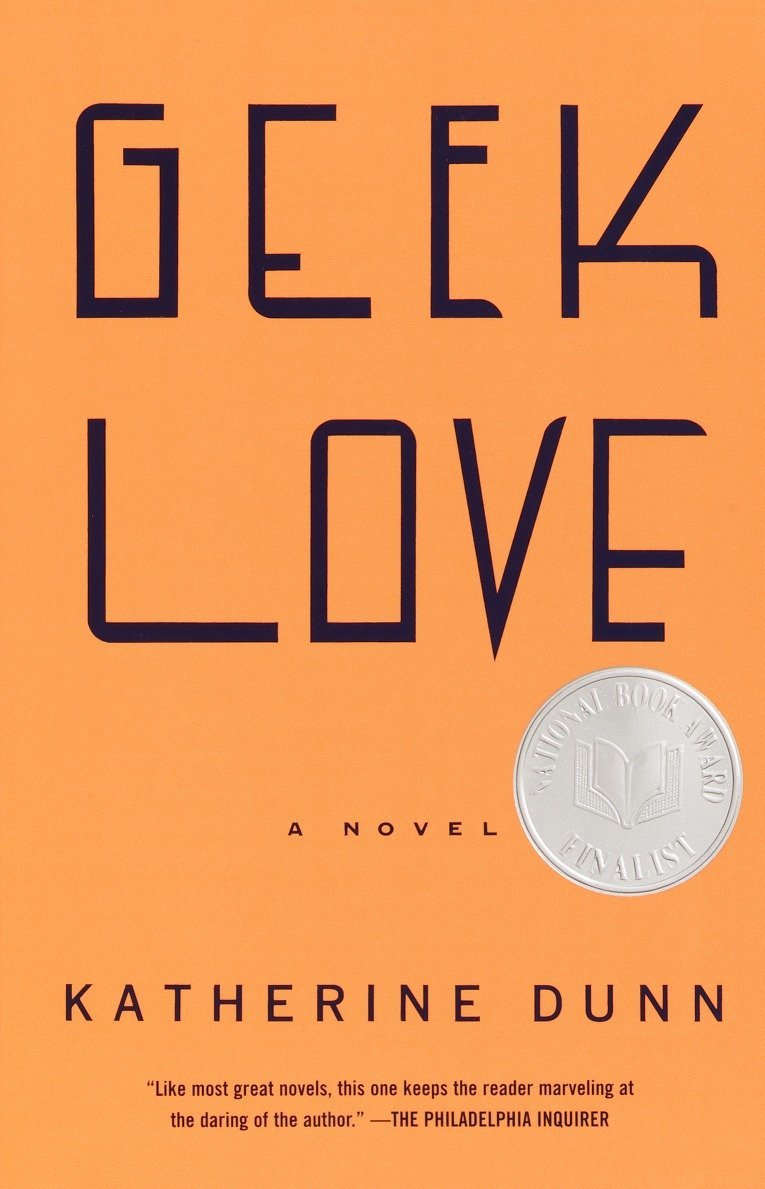 Anastasija P. loves:
Mikhail Bulgakov, The Master and Margarita
Haruki Murakami, Kafka on the Shore
Paul Auster, The New York Trilogy
Lit Hub recommends:
Oh Anastasija, these are some of my favorite books, the weird enchanters. Have you read Geek Love, Katherine Dunn's fabulous novel about a family of genetically altered kids in a traveling carnival. I know, I know, circus novels—carnivals. This is one of the most absorbing and touching novels about family and love and acceptance you'll ever read. –John Freeman, Executive Editor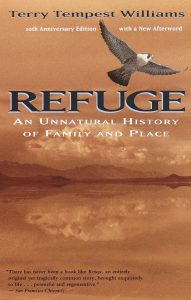 Madeline R. loves:
Helen Macdonald, H is for Hawk
Anita Diamant, The Red Tent
Donna Tartt, The Secret History
Lit Hub recommends: 
I know that just because you read H is for Hawk that doesn't necessarily make you a bird aficionado, but, oh well, I'm recommending another bird book: Refuge by Terry Tempest Williams. Just like in Macdonald's book, Williams uses birds, as well as the overlying symbol of the Great Salt Lake in Utah, to understand her own grief and lineage. The birds' patterns of sheltering, of flight, of nesting, along with the rise and falls of the Lake's water levels, all mirror William's attempts at coming to terms with her mother's decline with cancer. This book made me come to understand my own grief in a larger and more complex way, and most importantly, helped to make me feel better, which I would say is the highest compliment I can give a book. –Julia Hass, Lit Hub Editorial Fellow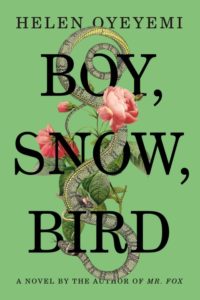 Casey R. loves:
Toni Morrison, Beloved
Arundhati Roy, God of Small Things
Margaret Atwood, The Testaments
Lit Hub recommends:
Hi Casey! Have you read Boy, Snow, Bird by Helen Oyeyemi? It's a sort-of retelling of Snow White (that borrows heavily from Nella Larsen's Passing), set in America and about a young woman who realizes after the birth of her child that her baby's father is a white-passing African American man. I also think you might want to try Emily St. John Mandel's Station Eleven, which is apocalyptic but not in a way you'd expect, since it's all about the Arts at the end of the world. I also recommend The Intuitionist by Colson Whitehead, which is one of the rare futuristic-y novels that deals with race. I also wonder if you might like The Namesake by Jhumpa Lahiri, which is one of my absolute favorites. –Olivia Rutigliano, Lit Hub & CrimeReads staff writer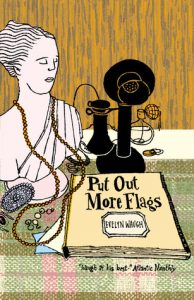 Megan O. loves:
George Saunders, Lincoln in the Bardo
Emily St. John Mandel, Station Eleven
John Irving, The Cider House Rules
30 Rock, Fleabag, My Crazy Ex-Girlfriend, Mad Men
Lit Hub recommends:
I'm going out on a limb and basing this one more on the TV than the books, but I'd suggest Evelyn Waugh's Put Out More Flags, a laugh-out-loud funny political and social satire that highlights incompetence and bureaucracy at the highest in a time of crisis (but in England). Your love of Crazy Ex-Girlfriend tells me you appreciate tragedy-as-madcap-comedy, and I suspect this one will scratch that itch. –Jessie Gaynor, Social Media Editor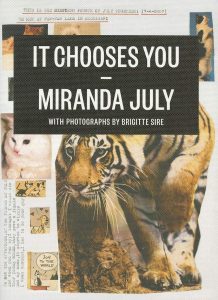 Amy F. loves:
Lily King, Writers & Lovers
Rebecca Makkai, The Great Believers
Lidia Yuknavitch, Verge: Stories
Lit Hub recommends:  
There's something about your interest in the writer's journey and also your willingness to go down the weird rabbit hole of life that makes me think you'll like Miranda July's It Chooses You. Instead of writing her screenplay, Miranda July spends her time reading the classified ads in PennySaver. And then, to procrastinate even further, she sets out to meet them all. Also, have you met Karen Russell? I recommend you start with St. Lucy's Home for Girls Raised by Wolves, which is an amazing short story collection that takes place in the mystical realm of the Florida Everglades. (If you liked the surreal, oddball situations thrown at you in Verge, you'll love this.) Trust me, you'll barely be able to keep your head above water. –Katie Yee, Book Marks Assistant Editor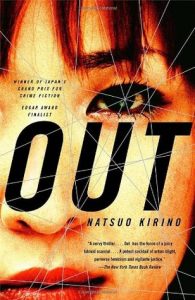 Gary S. loves:
Haruki Murakami, Norwegian Wood
Han Kang, The Vegetarian
Stieg Larsson, The Girl Who Kicked The Hornet's Nest
Lit Hub recommends:
Gary, I think you'd love Natsuo Kirino's Out, a novel in which four women who work in a factory making bento boxes conspire to cover up the murder of one of their spouses—while something even more mysterious and menacing lurks in the shadows. It's not quite as weird as The Vegetarian, but it's much weirder than Norwegian Wood, and it won Japan's biggest prize for crime fiction. –Emily Temple, Senior Editor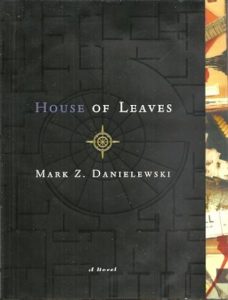 Samya K. loves:
Joy Division
Alice in Wonderland
Fyodor Dostoevsky's short stories
Lit Hub recommends:
You must, must, read House of Leaves, Mark Z. Danielewski's relentlessly eerie, game-changing fever dream of a novel. To try and explain the trippy, labyrinthine nature of Danielewski's 2000 opus would require more space than I have here, but especially now, while locked away in your own (possibly haunted?) house, you should take the plunge down this wholly unique literary rabbithole. –Dan Sheehan, Book Marks editor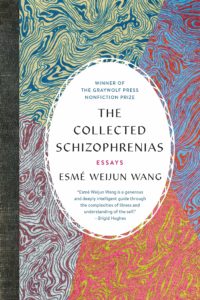 Roe M. loves:
Leslie Jamison, The Empathy Exams
Kiese Laymon, Heavy
Ocean Vuong, On Earth We're Briefly Gorgeous
I love essays, creative nonfiction and memoir, with focus on the body, illness, trauma, empathy.
Lit Hub recommends: 
Two great books immediately spring to my mind: the first is Esmé Weijun Wang's The Collected Schizophrenias, which is a beautiful collection of essays that details living with psychosis and the way it infringes on aspects of a life in ways you might not have otherwise considered (feelings towards motherhood, for example). The other book is Bessel Van Der Kolk's The Body Keeps the Score. Perhaps the subtitle will entice you: Brain, Mind, and Body in the Healing of Trauma. It's right up your alley! –Katie Yee, Book Marks Assistant Editor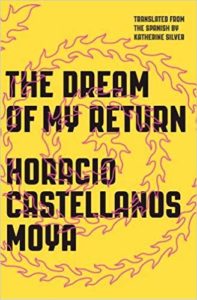 Adam M. loves:
Jorges Luis Borges, Complete Fictions
Kingsley Amis, Lucky Jim
Samanta Schweblin, Fever Dream
The Lobster
Johann Sebastian Bach
Ingmar Bergman, Shame (which feels more relevant each day)
Lit Hub recommends:
Hi Adam, Great choices, and I'm going to try to search around here for something you may be into but haven't yet come across. Have you read Horacio Castellnos Moya's The Dream of My Return? It's easily one of the best, strangest books of the last decade, and genuinely brilliant and mystifying. You might also like Eduardo Halfon's The Polish Boxer. –Dwyer Murphy, CrimeReads Managing Editor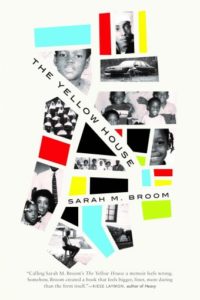 E. O. loves:
Madeline Miller, Circe
Kiese Laymon, Heavy
Ottessa Moshfegh, My Year of Rest and Relaxation
Interested in essay collections, writers' journals, memoirs.
Lit Hub recommends:
I'm surely not the first person to recommend Sarah M. Broom's The Yellow House (it won the National Book Award last year, so secret's out!), but if you haven't picked it up, I recommend you do so immediately. It's a gorgeous memoir that seamlessly weaves together family, social, and geographic history into one unforgettable narrative. In case you're way ahead of me, I'll also throw in an enthusiastic plug for Ann Patchett's Truth & Beauty. –Jessie Gaynor, Social Media Editor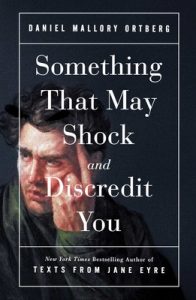 Morgan B. loves:
Phil Klay, Redeployment
Maggie Nelson, Bluets
Rick Bragg's memoirs of life in the south/tourism volumes
Lit Hub recommends:
Morgan, Bluets is one of my favorite books, too! I think you would enjoy Daniel Lavery's new book of essays, Something That May Shock and Discredit You, published under the name Daniel Mallory Ortberg. His writing is inventive and constantly surprising in a way that reminds me of Maggie Nelson, with insights on gender, spirituality, and culture. –Corinne Segal, Lit Hub senior editor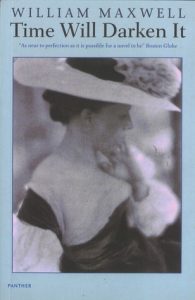 Leland S. loves:
James Salter, Light Years
Colm Toibin, The Master
Colum McCann, Let the Great World Spin
Lit Hub recommends:
If you love Light Years, I have no doubt you'll love William Maxwell's Time Will Darken It. Maxwell was, in addition to being a novelist, an editor at The New Yorker, where he worked with the Johns Cheever and Updike, among many others. All this to say, the man knows his sentences. The novel isn't especially action-packed, but it's a work of quiet brilliance and great emotion. –Jessie Gaynor, Social Media Editor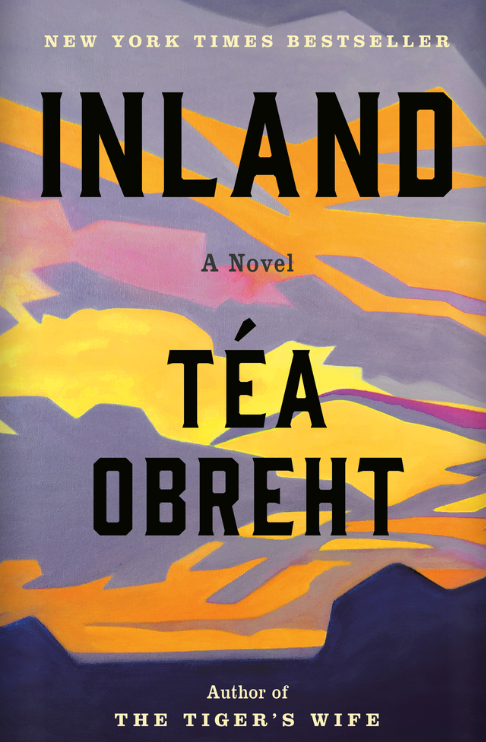 Molly R. loves:
Kevin Wilson, Nothing to See Here
Carolina de Robertis, Cantoras
Julia Phillips, Disappearing Earth
Richard Powers, The Overstory
Any recommendations that you have that are literary, engrossing/engaging, and ultimately uplifting would be great. 
Lit Hub recommends: 
Simply based on your desire for the literary/engrossing one/two, I can happily recommend Téa Obreht's wonderful novel, Inland, a sprawling and twisty western adventure that nonetheless privileges the close-up over the panorama, with characters so fully born you can hear their sweat evaporate off the cast-iron stove. And if you liked Powers's magisterial elegy for the natural world, and Philips's bracingly taut literary thriller, you will definitely love this book.  –Jonny Diamond, Lit Hub editor-in-chief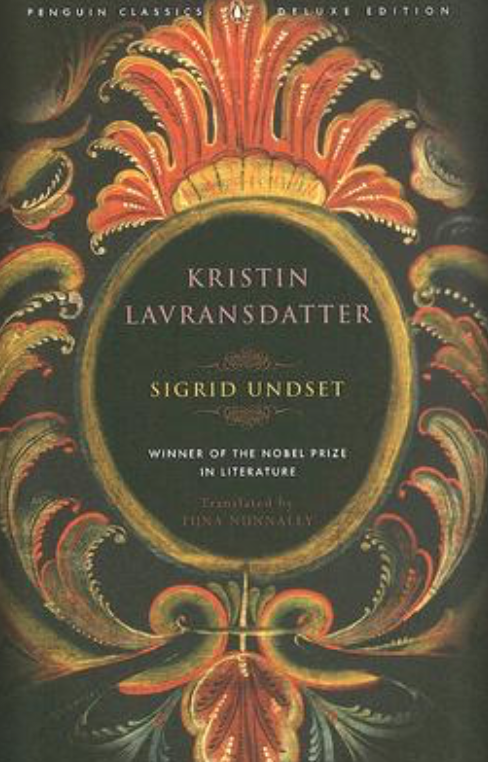 Belle P. loves:
Leo Tolstoy, War and Peace
Fyodor Dostoevsky, The Idiot
Victor Hugo, Les Misérables
Lit Hub recommends:
You want scores of characters described wearing obsolete garments caught in unimaginably complex situations proscribed by societal mores that seem bafflingly distant from our own? I get it, I want that too most of the time… Which is why I love Sigrid Undset's remarkable historical trilogy, Kristin Lavransdatter, the epic tale of a minor noblewoman in 14th-century Norway forced to confront all the typical choices of a woman of her station: love vs. duty, honor vs. pleasure, family vs. country… But this is much more than period detail and high drama: Lavransdatter is the first serious existential novel of 20th-century Europe.  –Jonny Diamond, Lit Hub editor-in-chief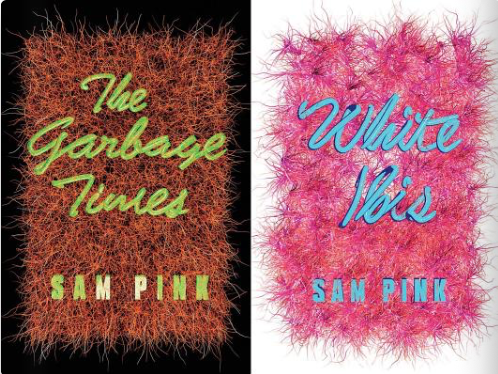 Grant B. loves:
Just three? There might not be a Venn Diagram of these other than my one off.
Charles Wright, Oblivion Banjo
Sinan Antoon, The Corpse Washer (really a toss up between this and his most recent, The Book of Collateral Damage)
At least 1/3 of songs of Frightened Rabbit
I could just as easily chosen, William Shakespeare, The Tempest
R. Ammons' Collected Poems
Indigo Girls
And geez, just a whole lot more… like current quest for blue tourmaline. I thought Paisley Rekdal's Nightingale was criminally ignored by list makers from last year. Reading Wycliffe's translation of the Bible—out loud helps—wonderfully weird at times.
OK, I'll stop. (uhm, coffee, chocolate….)
Lit Hub recommends:
Grant, I love how energetically all over the map this is… Are you… trying to date us? So, I'm just going to focus on your mention of Frightened Rabbit (sigh), and recommend Sam Pink's strange weirdo double novel The Garbage Times/White Ibis, which is big-hearted and sweaty and grimy and sad and tender and not altogether hopeful, really. Man, I just can't help but root for the guy. (For Sam? For the main characters in Sam's books? Why not both.) I also think The Garbage Times would've made for a good Frightened Rabbit album title.  –Jonny Diamond, Lit Hub editor-in-chief
---