Our Personalized Quarantine Book Recommendations, Round 7
There Are Always More Books
At the beginning of our now apparently unending isolation, we put out a call asking that those of you who need something good to read in this trying, frightening time, might send us a few of your favorite books (and other things) so we could recommend a good book for you to read. And turns out quite a lot of you are looking for something new to read! We've gotten hundreds of requests, from everywhere from Belgium to Rome to Cape Town to Ireland to Tasmania to Singapore. So firstly: thank you. We are all reading together in solidarity!
You can find our first round of 50 answers, pulled from email, Facebook, and Twitter, here. Our second round is here. Our third round is here. Our fourth round is here. Our fifth round is here. Our sixth round is here. While we (still and forever) haven't been able to get to every request, and while we've had to slow down a bit (from rounds of 50 to rounds of 10), we're hoping that these recommendations might be useful to more than just the readers who sent them in, which is why we are continuing to publish as many as we can for all to see. Read on, everyone.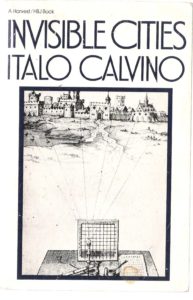 Anna D. loves:
Oscar Wilde, The Picture of Dorian Gray
Howard Zinn, A People's History of the United States
Voltaire, Candide
Jenny Offill, Weather
Richard Powers, The Overstory
Claudia Rankine, Citizen
Lit Hub recommends:
Forgive me, Anna, but the fact that you're an architecture student who likes classics and poetry and playful literary forms means that I must, on the chance you haven't read it, suggest you pick up Italo Calvino's Invisible Cities. It is truly wonderful; the first time I read it I saw fireworks. If that's too easy, well, I see that you like both history books and fiction and poetry that take a strong stance on some of the biggest social and environmental issues in the world we know; for that reason I think you'll like both Barbara Kingsolver's Flight Behavior and Octavia Butler's The Parable of the Sower, modern classics both, and influential across the spectrum. –Emily Temple, Senior Editor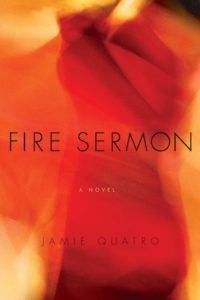 Susan E. loves:
Anthony Doerr, All The Light We Cannot See
Christine Schutt, Florida
Jeanette Winterson, The Passion
Joan Frank, All The News I Need
Max Porter, Grief Is The Thing With Feathers
Tim O'Brien, The Things They Carried
Denis Johnson, Tree of Smoke
Lit Hub recommends:
Very interesting mix you've got here, Susan: you like both long and short, lyrical and straightforward, edgy and more commercial. What I can glean though is that you have a romantic soul, and a love for books that draw you in completely, either with language or story or both. For that reason, I think you'll inhale Jamie Quatro's Fire Sermon, which is all of the above and then some. –Emily Temple, Senior Editor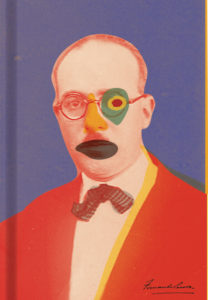 Elijah T. loves:
Clarice Lispector, Agua Viva
Anne Carson, Autobiography of Red
Thomas James, Letters to a Stranger
Lit Hub recommends:
I initially thought of Lucie Brock-Broido, and then I realized she had written the introduction to James' book, so let's discount that one as a gimme. Going (very slightly) further afield, if you're willing to commit to a longer text than any of the above, I can highly recommend Fernando Pessoa's luminous The Book of Disquiet. –Emily Temple, Senior Editor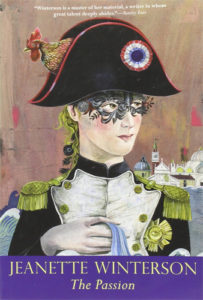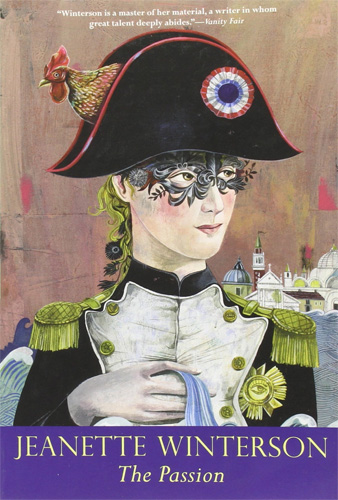 James T. loves:
Hello, we are a couple stuck in isolation looking for BOOKS.
On the one side, we have a love for:
Sally Rooney, Normal People
Milan Kundera, Slowness
Jedediah Berry, The Manual of Detection
And on the other side we have:
Virginia Woolf, Mrs. Dalloway
Tobias Wolff, Old School
Chaim Potok, The Chosen
Lit Hub recommends:
Well, you guys are all over the place, but I love this idea (and you both have great taste). How about Jeanette Winterson's The Passion, which has highbrow romance and magic for the Kundera fan, and an indelible quality of mind and classic sensibility for the Woolf/Wolff fan? I also think you guys might like Susan Choi's My Education, a campus novel with a compelling love story and an interesting structure (kind of like her latest, Trust Exercise, which I will also recommend to everyone forever). Finally, if you haven't read it, Lauren Groff's Fates and Furies would make a very interesting read for a couple—particularly for the Rooney fan, but as a Woolf obsessive myself, I think you'll both love it. –Emily Temple, Senior Editor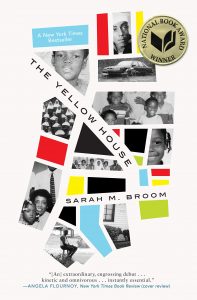 Katrina W. loves:
Anne Patchett, The Dutch House (I love stories about family relationships)
Patrick Radden Keefe, Say Nothing (gripping because the story was told from individual perspectives)
Nina Riggs, The Bright Hour (I sobbed!)
Lit Hub recommends:
Since you're open to up-to-the-minute contemporary nonfiction and like stories about families, I think you should check out Sarah M. Broom's truly exceptional memoir The Yellow House, one of the best and biggest (in every sense of the word) family stories I've read in recent memory. And hey, if you don't believe me, ask the National Book Award committee.  –Emily Temple, Senior Editor
Amelia M. loves:
Yuri Herrera, Signs Preceding the End of the World
Julio Cortázar, Hopscotch
Garth Greenwell, What Belongs to You
Octavio Paz, The Labyrinth I of Solitude
Alan Hollinghurst, The Sparsholt Affair
Samanta Schweblin, Fever Dream
James Baldwin, Giovanni's Room
Lit Hub recommends:
Firstly, I feel forced to inquire if you've read Valeria Luiselli's Faces in the Crowd and Daniel Saldaña París's Among Strange Victims—both of which were translated by Christina MacSweeney, and both of which fit in perfectly with your list here. Considering the crossovers at play among your favorites—Latinx writers, LGBTQ love stories, surrealist narratives, formal play—you've probably read John Rechy's classic City of Night. But if you haven't, give that a try too. –Emily Temple, Senior Editor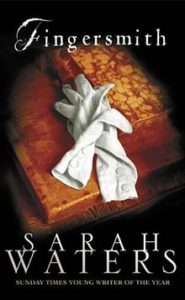 Sean M. loves:
John Steinbeck, East of Eden
Hanya Yanagihara, A Little Life
Fyodor Dostoyevsky, The Idiot
running
cinema of the Eastern Bloc
bluesy folk/rock music
I'm responding to your book recommendation series in search of something grand and consuming. I really want a novel that will plunge deep into the social lives of a great group of people. Anything someone might call Dickensian or Dostoyevskyan would be great.
Lit Hub recommends:
As luck would have it, I happen to have a list of books someone might call Dickensian on hand. Every one of these is grand and consuming in its own way, but my personal favorite of the bunch is Sarah Waters' Fingersmith. –Emily Temple, Senior Editor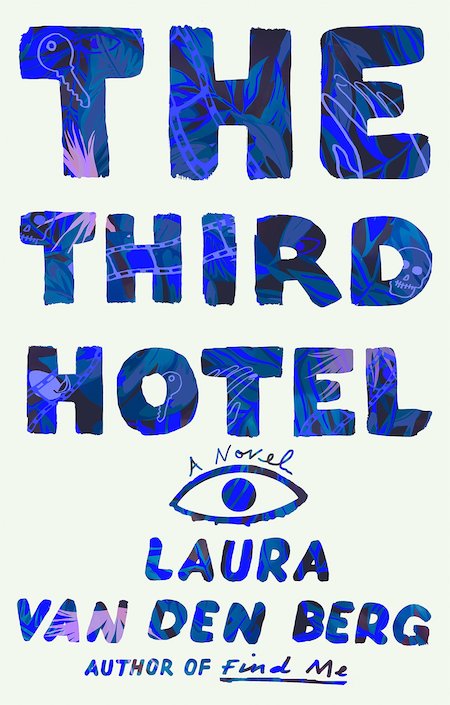 Ashley W. loves:
Kazuo Ishiguro, Never Let Me Go (or any Kazuo Ishiguro)
Richard Adams, Watership Down
Madeline Miller, Circe
Jean Rhys, Wide Sargasso Sea
Books where the setting is sometimes more memorable than the actual story
Lit Hub recommends:
The last novel I read with a setting I can't get out of my mind is Laura van den Berg's The Third Hotel: it's like she poured a somewhat surrealist version of Havana directly into my skull, and it lives there now, forever. I'm not mad about it, and you won't be either. –Emily Temple, Senior Editor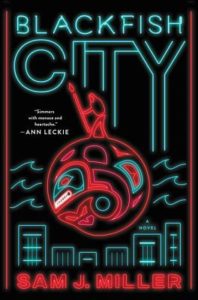 Werner V. loves:
Neil Gaiman, American Gods (My favorite author)
RA Salvatore, The Legend of Drizzt Series (Especially the Dark Elf Trilogy)
Blake Crouch, Dark Matter (Read it after watching the adaptation of his Wayward Pines series of novels)
Lit Hub recommends:
Hey Werner. You're a D&D fan, I take it. Are you a desktop gaming fan too? If so, you probably know all about Baldur's Gate, but I'm just going to leave this (admittedly non-book) recommendation here in case some other Gaiman fans want to while away the hours having the time of their life. Okay, but seriously, books. For you, I recommend Chandler Klang Smith's The Sky is Yours—a totally immersive epic with a large helping of Gaiman's trademark whimsical darkness—and Sam J. Miller's Blackfish City, which should scratch a similar itch. –Emily Temple, Senior Editor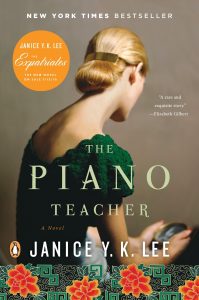 Simone G. loves:
Khaled Hosseini, The Kite Runner
Chimamanda Ngozi Adichie, Americanah
Rod Nordland, The Lovers
Lit Hub recommends:
Star-crossed lovers are kind of your thing, I take it. In that case, I think you'd enjoy Janice Y. K. Lee's The Piano Teacher, a truly transporting novel of war and intrigue and (oh yes) a very twisty love affair, set in Hong Kong in the 40s and 50s. –Emily Temple, Senior Editor
---