Our Personalized Quarantine Book Recommendations,
Round 6
We're Back, Baby.
At the beginning of our now apparently unending isolation, we put out a call asking that those of you who need something good to read in this trying, frightening time, might send us a few of your favorite books (and other things) so we could recommend a good book for you to read. And turns out quite a lot of you are looking for something new to read! We've gotten hundreds of requests, from everywhere from Belgium to Rome to Cape Town to Ireland to Tasmania to Singapore. So firstly: thank you. We are all reading together in solidarity!
You can find our first round of 50 answers, pulled from email, Facebook, and Twitter, here. Our second round is here. Our third round is here. Our fourth round is here. Our fifth round is here. Our sixth round is below. While we (still) haven't been able to get to every request, and while we've had to slow down a bit (you'll see this installment is quite a bit shorter than those previous), we're hoping that these recommendations might be useful to more than just the readers who sent them in, which is why we have published as many as we could for you all online. Read on, everyone.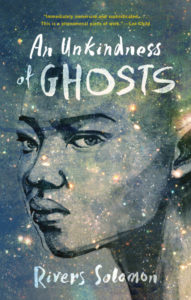 Clarissa J. loves:
I'm autistic and my attention span can evaporate under extreme stress, like during a global pandemic. I haven't been able to get past the first chapter of a novel in weeks. However, I am finding I am absolutely devouring short stories. I'll list some tastes in short form and longform narrative, but I need short story collection recs, please.
Short form:
The Twilight Zone (original run)
Chine Miéville, Three Moments of an Explosion
Carmen Maria Machado, Her Body And Other Parties
Ray Bradbury, The Illustrated Man
Novels:
Richard Adams, Watership Down
Sue Rainsford, Follow Me To Ground
Shirley Jackson, We Have Always Lived In The Castle
Ursula K. Le Guin, The Left Hand of Darkness
Two last notes: My tastes tend towards the genre, sci-fi, fantasy, and horror flavored things. And: this is a little bit hard mode, so please disregard if needed, but if you know of a novel written for adults (not YA) about an autistic character who is an adult, and not from the perspective of that character's parent, sibling, or caretaker, I would be interested in hearing about it. I know these must be out there, but they are extremely difficult to find, and every time I google or ask on social media I'm directed to books for children.
Lit Hub recommends:
I got you, Clarissa. So you need good, weird, genre short stories. My favorite. My first thought, looking at your list of favorites, is that you'd get a kick out of Amelia Gray's Gutshot, which doesn't really have a genre except that it's extremely weird, in the best way. And I'm sure you've heard this before, but I really think you'd like Kelly Link's Magic for Beginners and Ken Liu's The Paper Menagerie. Oh, and what about Ted Chiang's Exhalation? He's the guy who wrote the short story they turned into Arrival.
As for your second question: have you read An Unkindness of Ghosts, by Rivers Solomon? It's not a first person perspective, but the central character is autistic (I don't think it is stated explicitly in the text, but Solomon has said that's what they intended) and an adult. Also it's SF, so right up your alley! Another SF novel with an autistic protagonist (first person this time) is The Speed of Dark, by Elizabeth Moon—it won a Nebula in 2003. Finally, the writer Naoise Dolan, whose excellent first novel Exciting Times comes out in the US June 2nd, is autistic herself—the novel is definitely more Sally Rooney than it is Sue Rainsford, but it's sharp and good and might interest you anyway.  –Emily Temple, Senior Editor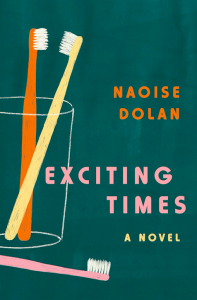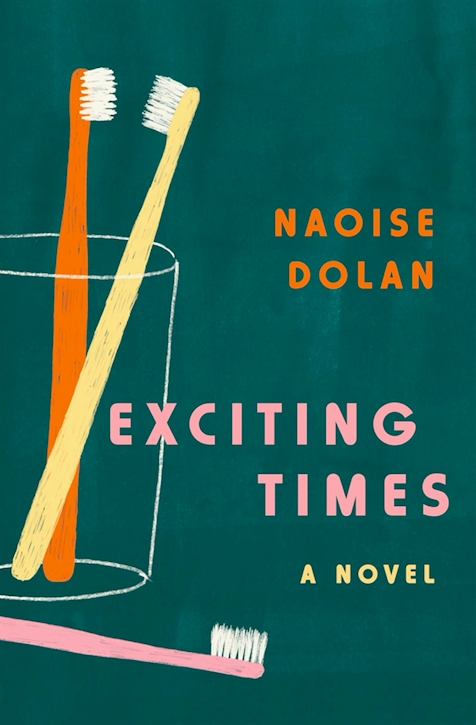 Annie R. loves:
Anna Burns, Milkman
Sally Rooney, Conversations with Friends
Emily St. John Mandel, Station Eleven
Lit Hub recommends:
I'm going to reiterate what I said above and nudge you towards Naoise Dolan's Exciting Times for the Rooney comp, especially along with your other favorites here—but I also think you'd be a huge fan of two of my favorite Booker Prize finalists: Fiona Mozley's Elmet, a brooding, dangerous book, and Daisy Johnson's Everything Under, a reimagining of the Oedipus myth set in Oxford.  –Emily Temple, Senior Editor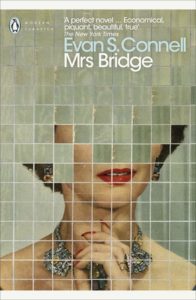 Jaclyn M. loves:
I have a perhaps unique recommendation request for a term instead of a book:
My favorite novels are those that follow characters over multiple decades (within one lifetime). Love In The Time of Cholera, The Amazing Adventures of Kavalier and Clay, The Goldfinch, Americanah, The World According to Garp, The Ensemble, The Interestings, etc. I don't know what the term is for that sort of novel; it's not really bildungsroman nor is it family saga. If you know of the term for a novel that follows character(s) over multiple decades, that would be a world of a recommendation instead of just recommending one novel; you know, teach a man to fish and all that.
Lit Hub recommends:
Well, Jaclyn, I put this query to the whole office, and . . . we are pretty confident that there is no specific term for what you're describing. But I thought I'd also stick it here in case another one of our readers knows something we don't—if you can help Jaclyn, take to the comments! In the meantime, have you read Evan S. Connell's Mrs. Bridge?  –Emily Temple, Senior Editor
Joe J. loves:
W. G. Sebald, Austerlitz
Cole Swensen, Gravesend
Virginia Woolf, The Waves
William Faulkner, The Sound and the Fury
Tomas Gonzalez, The Storm
Maybe, more books to get lost: on their walks, in their waves, in their ghosts and perspective changes.
Lit Hub recommends:
A moody, wandering list you've got there, Joe—very good choices, all. I'd recommend Jenny Erpenbeck's Visitation for its sense of history, space and language; I also think you'd love Hernan Díaz's In the Distance, the story of a young Swedish immigrant making his way across America. Oh, and also, speaking of ghosts: give Mike McCormack's Solar Bones a try. I won't say anything else about it.  –Emily Temple, Senior Editor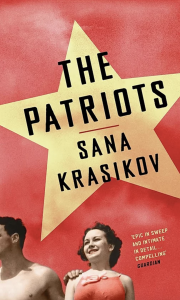 Carolyn Z. loves:
Richard Powers, The Overstory
Georgi Vladimov, Faithful Ruslan (really any fiction from the Soviet/post Soviet era—Anthony Marra, Olga Tokarczuk, etc)
Min Jin Lee, Pachinko (multigenerational family dramas, even better if there is an immigrant component—East of Eden, Red at the Bone, Commonwealth, Homegoing)
Lit Hub recommends:
To satisfy your interest in multigenerational family dramas and immigration stories with some Russian flavor, I recommend Sana Krasikov's The Patriots, which reverses the typical coming-to-America trope by sending three generations of an American family to Russia. It's a big book, chock full of stories and histories that span continents and decades—from 1933 Cleveland to 2008 Moscow—that you can really sink into.  –Emily Temple, Senior Editor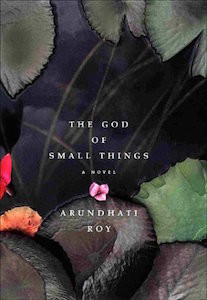 Michael L. loves:
Anthony Doerr, All the Light We Cannot See
Harper Lee, To Kill a Mockingbird
Min Jin Lee, Pachinko
Jesmyn Ward, Sing, Unburied, Sing
Khaled Hosseini, The Kite Runner/A Thousand Splendid Suns
Patrick Radden Keefe, Say Nothing (THE BEST)
Joseph Ellis, Founding Brothers
Sam Quinones, Dreamland
Bonus: I've started writing poetry and like to read as a warm-up before writing. Currently working through (and loving) Mark Doty and Jericho Brown.
Above all, I love writers who dazzle me with how they write (diction, syntax, imagery etc.)! Quality of the writing > plot, for the most part.
Lit Hub recommends:
Hey Michael. I think you'd love Arundhati Roy's The God of Small Things, which just about blew my mind when I read it at your age. It's all about the language. Also, at the risk of being rudimentary, if all you want is exceptionally dazzling sentences, might I suggest . . . Vladimir Nabokov? Reading him always reminds me how astounding single sentences can really be.  –Emily Temple, Senior Editor
Ben W. loves:
Thornton Wilder, The Bridge of San Luis Rey
Willa Cather, Death Comes for the Archbishop
Italo Calvino, The Baron in the Trees
They're all on the shorter side—and they each have this sort of whimsical (maybe fabulist?) tone to them. I struggle to find the right word—maybe quaint is better, but only in the least pejorative sense of the word. I'm curious to see what you suggest!
Lit Hub recommends: 
The Baron in the Trees is one of my all-time favorites. I'm glad it has some fans out there. For another whimsical, quaint-in-a-good way novel, I suggest Paula Fox's Desperate Characters, which begins when a woman is bitten by a cat that may or may not have rabies. The mid-century domestic drama that follows is made all the tenser as you worry about her fate. I'd also suggest Kobo Abe's The Woman in the Dunes, which is very Calvino-esque in its fabulism, and Richard Hughes' A High Wind in Jamaica, which is very violent in its quaintness. Finally, if you're looking something more modern, I have a hunch you might like Marianne Robinson's Gilead.  –Emily Temple, Senior Editor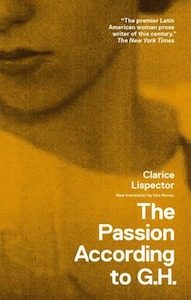 Richie loves:
Joseph Heller, Catch-22
Ottessa Moshfegh, Homesick for Another World
Kurt Vonnegut, Cat's Cradle
Lawrence Osborne, Hunters in the Dark
Ayelet Gundar-Goshen, Waking Lions
Ryszard Kapuściński, The Shadow of the Sun
I'm also a big film noir fan, so anything that's stylish, snappy, and existential is perfect.
Lit Hub recommends:
Stylish, snappy, and existential, eh? Assuming you've already read the hits, the next books on your pile should be Han Kang's The Vegetarian, in which a woman sinks into the strangest of fantasies after she decides to give up meat, and Clarice Lispector's The Passion According to G.H., a mind-bending novel in which a woman crushes a cockroach. (Lispector's Near to the Wild Heart would also fit in perfectly here.) Have fun.  –Emily Temple, Senior Editor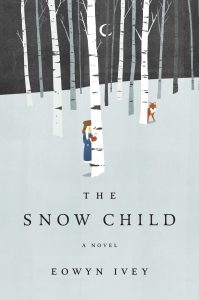 Jenna J. loves:
Tana French, The Trespasser
Bryn Greenwood, All the Ugly and Wonderful Things
The Decemberists' full discography (not a book, still amazing)
Lit Hub recommends:
This is just a hunch, based more on the mood of your list of favorites more than anything else, but: Eowyn Ivey's The Snow Child. Give it a shot.  –Emily Temple, Senior Editor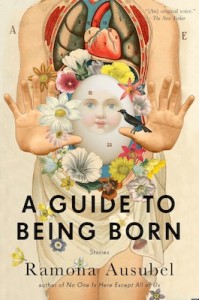 Kayla W. loves:
Karen Russell, Orange World
Raphael Bob-Waksberg, Someone Who Will Love You In All Your Damaged Glory
Charles Yu, Interior Chinatown
Lit Hub recommends:
Okay Kayla, I see you go in for books with a fantastical bent and a sense of humor. For stories, try Ramona Ausubel's excellent collection A Guide to Being Born, as well as pretty much anything by George Saunders. For novels, I kind of have a feeling you'd love Oyinkan Braithwaite's My Sister, the Serial Killer, which is one of the funniest books I've read in recent memory.  –Emily Temple, Senior Editor
---