Oscars Best Picture Spotlight: What to Read (and Watch) If You Liked Belfast
Lit Hub's Literary Countdown to the 94th Academy Awards
Kenneth Branagh's sentimental coming-of-age film set during The Troubles in Northern Ireland garnered him an Oscars record: he's now received seven nominations in seven different categories over the course of his career. (The previous record of six nominations in six different categories was held by George Clooney and Walt Disney—talk about a couple of heavyweights.) Warmly received by both audiences and critics, Belfast is up for six awards: Best Picture, Original Screenplay (Branagh), Supporting Actress (Dame Judi Dench), Supporting Actor (Ciarán Hinds), Director (Branagh), Sound, and Original Song (Van Morrison's "Down to Joy"). While not a literary adaptation per se, let's call this one a memoir.
*

Kenneth Branagh is a ham. He's a ham, it's what he is, he can't help himself. He loves attention, and he loves art, and he wants to put himself inside everything he enjoys. He wants to be all the heroes, and some of the very good villains. I don't blame him. I also find it fascinating how his entire oeuvre can be read through the lens of this (innocently) self-centered enthusiasm. Some people find him charming, others find him insufferable, but he is probably, like many of us, merely someone who wants to be recognized as genius and cute and delightful (all of which he is), so he gives himself numerous opportunities to be thought of in these ways.
His new film is Belfast, a period film set in 1969 during the Troubles in Northern Ireland—and although he does not appear in the film, he also appears in it everywhere. Branagh, who wrote and directed the film, was born in Belfast in 1960 in a working-class family. When he was nine, they had to relocate to London for safety. This film, the tale of a precocious nine-year-old who tries to understand his family's place in the changing social world around them, is the story of Branagh's early life. More than an autobiography, it feels rather like an origin story: a peek into the circumstances that made him into the man we all know. Is it any surprise that the young Branagh character, a freckled little boy called Buddy (the wonderful Jude Hill), is a winsome wunderkind who does well in school and gets into a little bit of trouble here and there? It is not.
At times, Belfast feels a bit like when someone you know wants to show you their own very cute baby pictures. But this isn't a problem—there is much to appreciate in this story of Branagh's life, much to find adorable and beautiful. Although the film's heart clearly beats for the Northern Irish citizens whose lives were upended (or simply ended) as a result of the upheaval, Belfast is not a film about the political situation at large: it's a sentimental, child's-eye view of a changing world. Most adult characters in the film don't even have formal names; they're just known as "Ma" and "Pa" and "Granny" and "Pop." Some of their circumstances and choices are mysterious, and their own histories and dreams can only be inferred. The adults are seen the way a child would see them, remembered the way an adult would remember them. (Keep reading)
*
IF YOU LIKE BELFAST, TRY…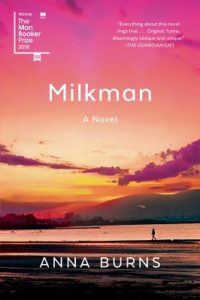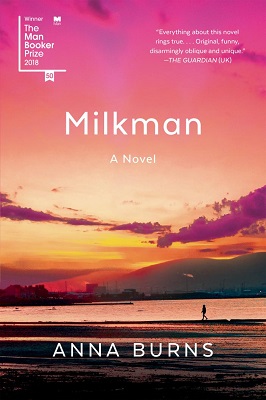 Anna Burns, Milkman
Milkman, Anna Burns's incredible (and unlikely?) Booker-winning 2018 novel takes place a few years after the action in Belfast, as the metaphysical borders between Catholic and Protestant in the eponymous city have metastasized into actual street-by-street barricades. The darkness in Milkman reflects the growing hopelessness of The Troubles, and one could even imagine its unnamed narrator is a teenaged version of Belfast's Catherine (who is Catholic), world-weary beyond her years as she tries to navigate a city rent in two by sectarian violence. Milkman can feel like a challenging piece of art at first, but it's well worth it. As I've written before: "Milkman asks of its readers that they be good listeners, that they might have the patience to let the novel's speech-driven rhythms carry them along, its endless clause-laden sentences tugging like a current toward some unknown but worthwhile destination."  –Jonny Diamond, Editor in Chief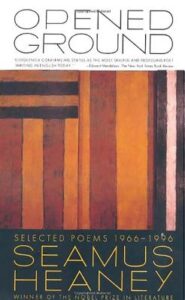 Seamus Heaney, "Mid-Term Break" (published in Opened Ground: Selected Poems, 1966-1996)

The innocence and openness of the childhood narrator is often the only way to get at the deeper meanings of real-life experience. So it is in Belfast, so it is in Seamus Heaney's heartbreakingly beautiful poem, "Mid-Term Break." Heaney—who grew up in County Derry, about 45 minutes from Belfast—was 13 when his younger brother died, an event captured with the poet's customary emotional compression in "Mid-Term Break"'s seven tidy stanzas. The poem builds itself from the smallest of details, the otherwise forgettable made eternal by grief's crucible: "At two o'clock our neighbours drove me home." "And Big Jim Evans saying it was a hard blow." "Snowdrops / And candles soothed the bedside." All building to an understated devastation, landed with grace in one of the finest final stanzas in this language or any other:
Wearing a poppy bruise on his left temple,
He lay in the four-foot box as in his cot.
No gaudy scars, the bumper knocked him clear.
A four-foot box, a foot for every year.
–JD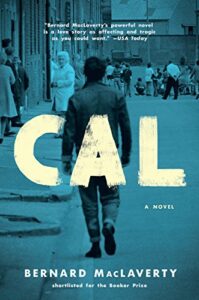 Bernard MacLaverty, Cal
Bernard MacLaverty's 1983 classic is not subtle. A psycho-sexual mini-epic centered on a young getaway driver implicated in a policeman's murder who falls in love with the dead man's wife while mourning his mother, evading horrendous sectarian violence, and recoiling from his only lawful job prospect slaughtering animals alongside his father in an abattoir, it's… a lot. But as a distillation of the dread and the guilt, the seeming futilities and momentary releases of life in Troubles-era Northern Ireland, it's indelible.  –Emily Firetog, Deputy Editor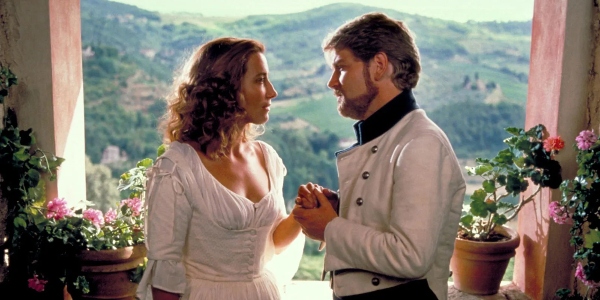 Much Ado About Nothing, dir. Kenneth Branagh (1993)
Stream it on: Amazon Prime
Turn to an earlier Branagh masterpiece with his 1993 Much Ado About Nothing. The cast alone is incredible (Denzel Washington rehearsing his iambic pentameter for Macbeth! a baby-faced Kate Beckinsale! Michael Keaton's malapropisms! moody Keanu Reeves! that guy from House!) and no one's ever accused Shakespeare of not knowing his way around a comedy. Branagh is irresistibly charming as Benedick (and believe me, I tried to resist), and Emma Thompson deserved a whole heap of Oscars for her two-for-one monologue in the chapel. Knowing that this real-life couple would fall apart just a year later brought an adds layer of bittersweetness to the whole affair, just as Shakespeare would have wanted it.  –Eliza Smith, Special Projects Editor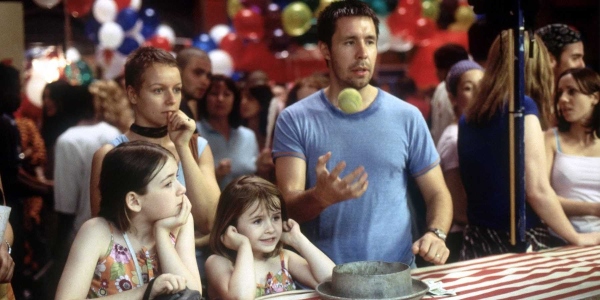 In America, dir. Jim Sheridan (2002)
Stream it on: STARZ, Amazon Prime
If you love child narrators, Irish accents, and Jamie Dornan, you're going to love In America. Okay, there's no Jamie Dornan, but don't sleep on young Paddy Considine, who plays the patriarch of an Irish family struggling to get by in New York City after the death of the family's youngest child. Simultaneously a coming-of-age story and an exploration of grief, the film deftly manages to completely skirt the saccharine (despite the extreme cuteness of its young protagonist/narrator, played by Sarah Bolger).  –Jessie Gaynor, Senior Editor
*
FURTHER READING
40 Hamlets, ranked • There is a made-for-TV movie version of To the Lighthouse starring a baby Kenneth Branagh and it's actually not that bad • Which (supposedly terrible) Frankenstein adaptation should you actually watch? • Class, race, and the case for genre fiction in the canon • Bruce Springsteen's "The River" spoke to my working-class Dublin • Remembering the poets who fought for Irish independence • Adrian McKinty: Working-class hero of Irish crime fiction • The elusive lure of peace and reconciliation in Northern Ireland.
---