Lit Hub Staff Picks: Our Favorite Stories This Month
The Best Writing at the Site in January
From essays to interviews, excerpts and reading lists, we publish around 200 features a month. And though we're proud of each week's offerings, we do have our personal favorites. Below are some of our favorite pieces of writing from the month at Lit Hub.
_____________________________________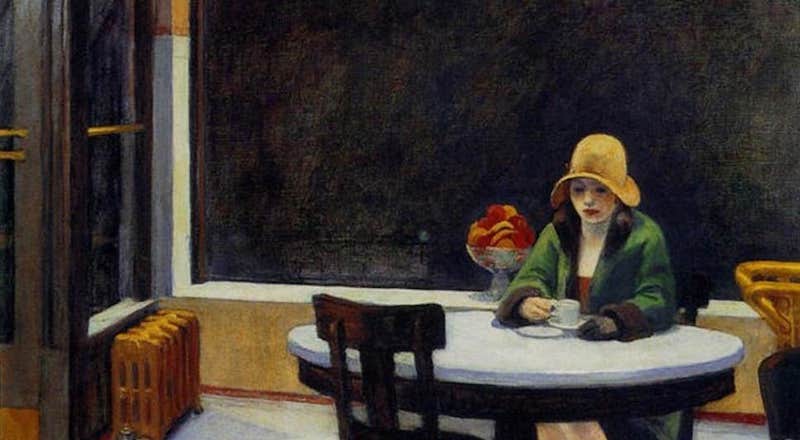 "Learning to Love the Loneliness of Writing After My MFA" by Sean Adams
This essay so perfectly captures the smallness of the world of an MFA (at least as I experienced it), that it was both a pleasure and a pain to read. Adams describes the search for a writing community that was the impetus for attending the Iowa Writers' Workshop as well as the nagging sense, once he got there, that maybe he didn't need quite so much of the community. If you've ever stood in a group of writers all talking about the magic of their processes, I recommend this lovely essay in praise of a slightly lonelier writing life. If you haven't, I envy you too much to give you any advice at all.
–Jessie Gaynor, Lit Hub social media editor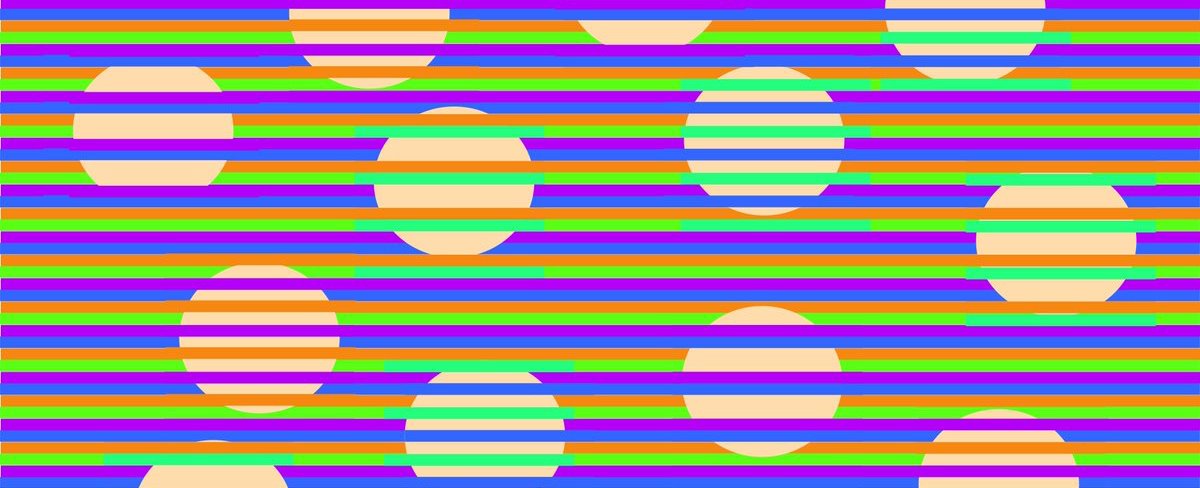 "How, Exactly, Does Neuroscience Account for the Way We See Color?" by Riccardo Manzotti and Tim Parks
Did you know that color does not exist, scientifically speaking, in the world around us? And did you know that scientists can't actually find it in the brain, either? (And no, it's not that thing you learned in school about different kinds of light bouncing off stuff) I did not, until reading this conversation between Riccardo Manzotti and Tim Parks, from their Dialogues on Consciousness, in which they suggest that our perception of color is as much a mystery as consciousness itself—not fully explained by either science or experience. Mind blown—and if nothing else, I'm looking at everything a bit more closely now.
–Emily Temple, Lit Hub senior editor
Article continues after advertisement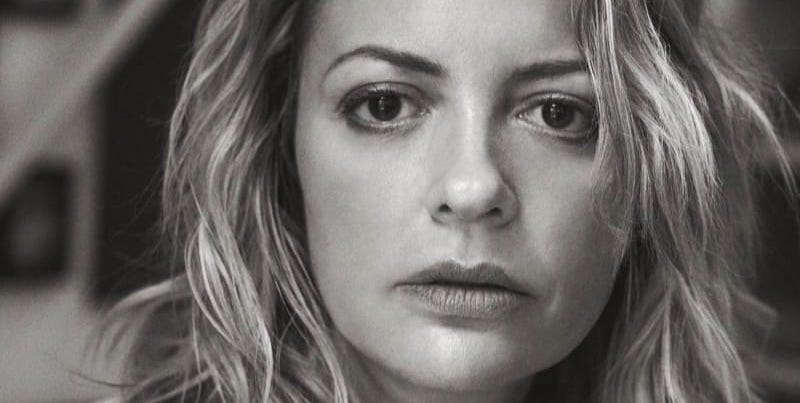 "How Did Elizabeth Wurtzel Survive Us?" by Lynn Steger Strong
Like Strong, I read Prozac Nation when I was young and had lots of preconceived notions about what writing should be — clean, tidy, maybe even a little emotionless. But Wurtzel was messy and a little crazy and had opinions that were likewise messay and a little crazy. "Here's the thing about messy opinionated women" Strong writes, "we like them now—we claim, at least, to have more patience for them—but nobody liked messy women then. None of what I was when I first read Elizabeth Wurtzel had ever felt allowed." Wurtzel, who died at age 52 of breast cancer, made more space for women to write in such a way that made others uncomfortable, and she'll be missed.
–Emily Firetog, deputy editor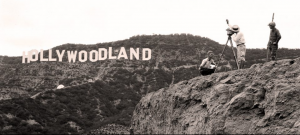 "Golden Age Hollywood Was Full of Ex-Cons" by Vince Keenan
In this fascinating deep dive into early Hollywood history, Vince Keenan introduces us to Ernest Booth and Robert Tasker, two former ex-cons who parlayed their experience in the big house into brief but glorious screenwriting careers, and lent authenticity to depictions of incarceration in several 1930s films. While both men found success and a calling in Tinseltown, Booth stayed employed and eventually published an autobiography, while Tasker ended up dead in a motel in Mexico in the mid-40s, most likely having committed suicide to avoid punishment for his part in a scandalous affair.
–Molly Odintz, CrimeReads associate editor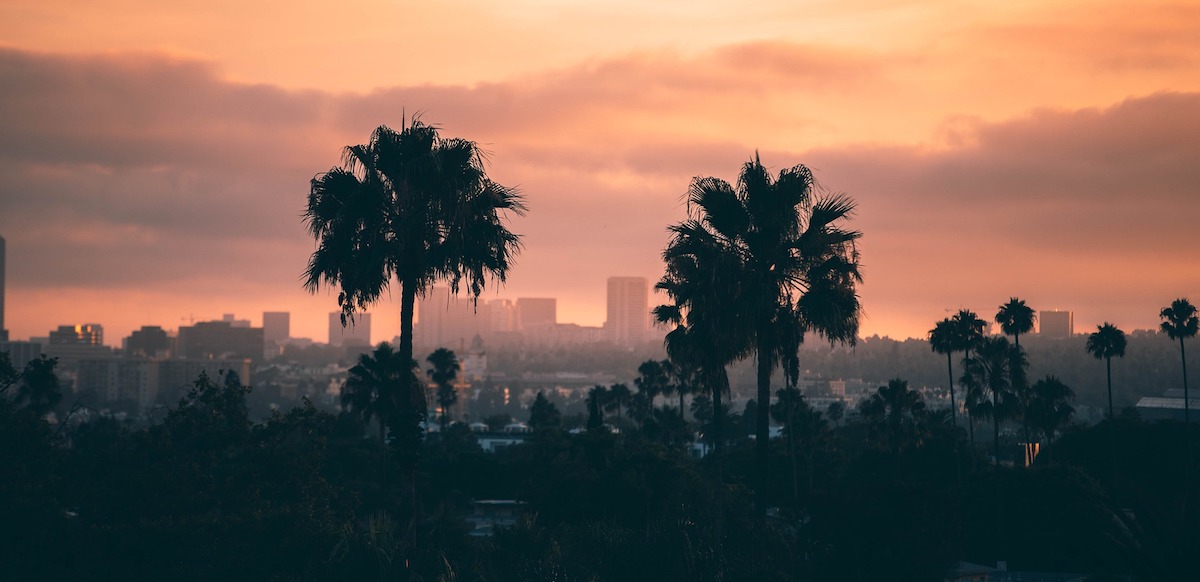 "In Search of Los Angeles Magic: Retracing Weetzie Bat's Steps with Francesca Lia Block" by Cynthia Drake
I grew up with a copy of Weetzie Bat never far from my side, falling in love over and over with Francesca Lia Block's lush descriptions of Los Angeles through the eyes of her freewheeling, independent young narrator. To read Cynthia Drake's profile of the author who created that world felt so gratifying to that younger self and revealed details I never knew about the city, and people, that inspired Block.
–Corinne Segal, Lit Hub senior editor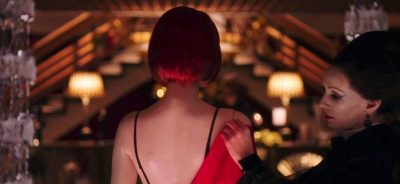 "On Bad Bosses and Killer Dresses" by Elizabeth Horkley
What if your favorite outfit wanted to kill you? The thought is as funny and ridiculous as it is unnerving, and it's the question at the heart of British filmmaker Peter Strickland's latest feature, In Fabric. Elizabeth Horkley writes sharply about the black comedy's treatment of harsh labor conditions, retail therapy, seductive department stores, and the bad things that happen when the line between one's personal and professional life is breached. "Dehumanization," Horkley writes, "is woven into the very fabric of the clothes we wear to work every day. In this way, perhaps all mass-produced items are cursed."
–Aaron Robertson, Lit Hub assistant editor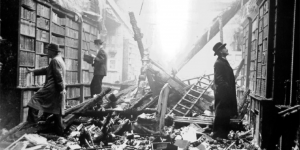 "Graham Green and Dorothy Glover's Amazing Collection of Victorian Detective Fiction" by Paul French
"Living in Bloomsbury, London's literary centre, and working at nights watching for fires during the Blitz, the couple were largely free to roam the city's book districts during the day." How could you resist a story that sets its scene this way? A literary legend, an illicit affair, a wartorn city, and endless afternoons spent wandering bookshops, stepping over the rubble to discover another gem. It's an intoxicating tale—romantic, dangerous, morally ambiguous—and French captures the details perfectly. He also places the bibliography produced from Greene and Glover's collection in the larger literary context and shows how it helped build the genre's growing reputation. French is himself a talented historian and collector of crime stories. His passion for the subject, as well as his kinship with a pair of forebears, shines through in the essay.
–Dwyer Murphy, CrimeReads managing editor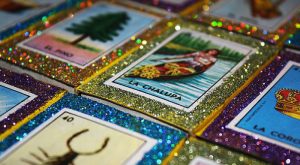 "What Lotería Means to Me—And My Writing" by Yvette Benavides
When you're at the point where you're sitting before your work in progress, just staring at the page, adding a comma and then deleting said comma, here's what you do: read Yvette Benavides' beautiful piece on Lotería, a popular Mexican game akin to bingo. In her essay, she introduces the rules of the game, gives us a warm glimpse of her childhood memories, and emphasizes the importance of improvisation. Yvette Benavides tells us of the small magic that unfolds when she brings the deck into her classroom, having students draw cards and encouraging them to free-write. She says: "Lotería cards are one more way to slap at the mental cobwebs of the past, to blow the dust off a box at the back of the closet of our minds and see what's inside."
–Katie Yee, Book Marks assistant editor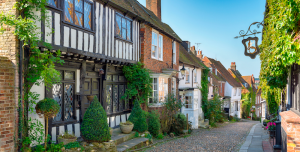 "Your Guide To Not Getting Murdered in a Quaint English Village" by Maureen Johnson
This hilarious piece by Maureen Johnson is so effective because it pinpoints one of the most preposterous, silliest things about crime fiction: the large volumes of grisly murders in quaint English countryside towns, the aggregate of which across the genre would surely constitute some sort of sinister epidemic. But instead of concentrating on this fact, which might be obvious, Johnson instead highlights countless clichés at work in this subgenre in the form of a pithy, witty guidebook. It's a piece which will in no time surely be considered a classic.
–Olivia Rutigliano, CrimeReads editorial fellow
---