Lit Hub Staff Picks: Our Favorite Stories This Month
The Best Writing at the Site in August
From essays to interviews, excerpts and reading lists, we publish around 150 features a month. And though we're proud of each week's offerings, we do have our personal favorites. Below are some of our favorite pieces of writing from the month at Lit Hub.

Article continues after advertisement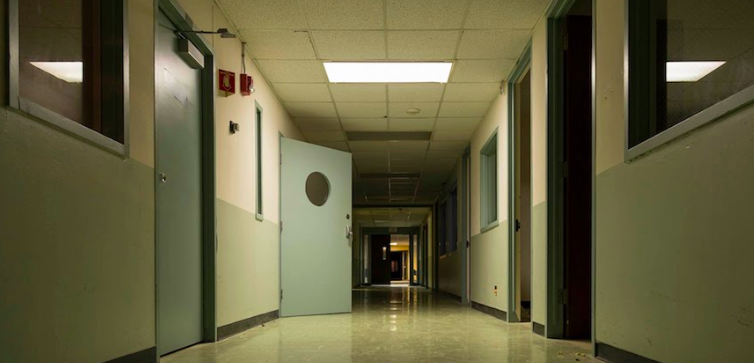 When Writing Is Your Job, Researching Trauma Can Be a Workplace Hazard, by Jennifer Down
This wonderfully deft essay examines the psychic weariness of a writer's daily labor, specifically Down's exhaustive study of abuse and neglect in the Australian hospital system. And though Down admits that "trying to write about writing about trauma feels absurd and esoteric and precious," this piece is anything but, and is, instead, an honest accounting of the hard and important work of achieving true empathy in art.
–Jonny Diamond, Editor in Chief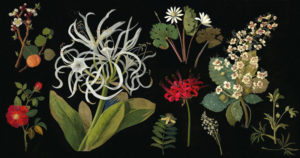 The Art of the Late Bloomer by Corinne Purtill
It is, these days, a too-infrequent pleasure to read an essay that reminds me of current political circumstances not at all, that has been hung on no news peg, and that has, essentially, no pressing reason to exist save for the passion and curiosity of its author. Corinne Purtill's piece on Mary Delany, an 18th-century Englishwoman who after the death of her beloved second husband began making floral collages so intricate they are still consulted by botanists today, is one such essay. In prose as light and precise as Delany's paper cutouts, she tells a story of love, history, art, and second chances, all in a tight 1,100 words. Reading it is an uncomplicated pleasure.
–Jess Bergman, Features Editor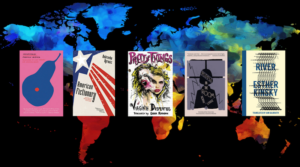 5 Book Recommendations for Women in Translation Month by Heather Cleary
To mark this year's Women in Translation Month, Book Marks' new Literature in Translation Columnist Heather Cleary (an acclaimed translator, critic, and founder of the Buenos Aires Review) recommended five recent recent literary marvels. They all sound vivid and wonderful, but I'm particularly excited to read Norah Lange's "macabre Argentinian classic," People in the Room—"the first book by the avant-garde Argentine author Norah Lange (too long overshadowed by the men in her literary circle, including Jorge Luis Borges and Oliverio Girondo) to be translated into English, nearly 75 years after its original publication."
–Dan Sheehan, Book Marks Editor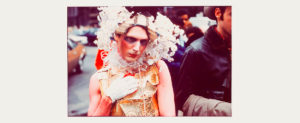 A 14-Year-Old Girl, A Genderqueer Performance Artist, and One of New York's Most Unlikely Friendships by Fernanda Eberstadt
Growing up in the 1990s in New York City was (obviously!) very different than growing up here in the 70s, but there's something about Fernanda Eberstadt's story about her friendship with Stephen Varble that feels uncannily familiar in its intensity, recklessness, and randomness. Eberstadt's essay, which appears in the new issue of Granta, is a completely captivating eulogy to Varble, old New York, and youth, and my favorite long read of the month.
–Emily Firetog, Managing Editor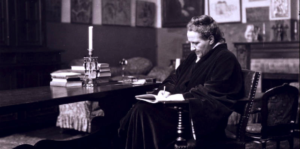 The Night Gertrude Stein Met Dashiell Hammett by Nathan Ward
This piece, from Nathan Ward, exists at the center of a fairly idiosyncratic Venn diagram that I share with a few other hardy souls, right at the point where early 20th century Parisian modernism overlaps with the birth of American noir and the bizarre cultural practice of writers going on ride-alongs with obliging law enforcement. Here, Ward tells the story of Gertrude Stein's triumphant and eventful American tour in 1934, when she went out cruising with the Chicago police, then made her way to Hollywood where a party was organized so that she could hang out with Dashiell Hammett and ask him questions about the devolution of male writers, while Charlie Chaplin danced in the background. This article is a pure joy: a madcap literary romp through all the places I want to be, with all the people I want to know.
–Dwyer Murphy, CrimeReads Editor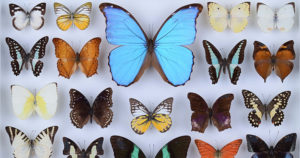 The Story Collector, or, How Not To Write A Novel by Aysegül Savas
To be fair, I was always going to choose this piece, having myself taken a class (not Russian, but a Nabokov seminar) with the professor Savas describes. (The epithet I was assigned, I heard from a third party after the fact, was "the girl with the hair.") But my personal connection to this piece aside, I love the way she writes about storytelling and mentorship and what it means (or doesn't mean, exactly) to be a writer.
–Emily Temple, Senior Editor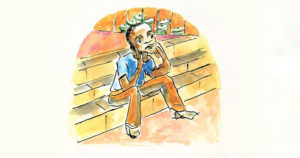 James Baldwin's Children's Book Will Help You See The World With Fresh Eyes by Nicholas Boggs
You know that scene in a movie where a character who disappeared earlier comes back and saves the day? James Baldwin's reissued children's book, Little Man, Little Man is like that. We all have Nicholas Boggs to thank for finding this forgotten gem and for writing this essay about this radical "children's book for adults." It's part-analysis (using Baldwin's assertion that language is a political tool as a way to understand Little Man, Little Man) and part-adventure (Boggs tracks down the original illustrator and discusses the collaborative process with him) and definitely worth a read.
–Katie Yee, Book Marks Assistant Editor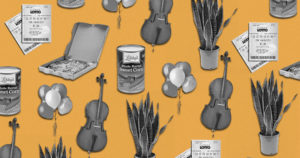 Buddy, The Library Isn't a 7/11 by Kristen Arnett
I also want to draw attention to the always delightful and witty column by our resident librarian, Kristen Arnett. This month, she shared with us a running tally of items people have asked for at the circulation desk, including canned corn, the gum out of her mouth, and ghost hunting detectors. Appreciate your local librarians! And don't ask them for weird stuff!
–Katie Yee, Book Marks Assistant Editor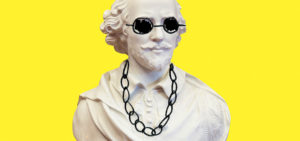 What if You Write a Comedy Award but Don't Think You're Funny? by Julie Schumacher
I regret that I have not yet read Dear Committee Members, the novel for which Julie Schumacher won the Thuber Prize, but I was so delighted by this piece that her book has moved to the top of my list. In a scab-picking kind of way, I never tire of accounts of the horrifying things people say to women in comedy (even if the women, like Schumacher consider themselves "in comedy," as such). Mainly because such accounts are invariably funny. Add a little painfully recognizable imposter syndrome and some female rage to the mix, and I'm sold.
–Jessie Gaynor, Social Media Editor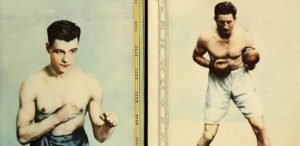 Stepping Into The Boxing Ring As A Transgender Man by Thomas Page McBee
It was hard picking one favorite piece this month, but this excerpt from Thomas Page McBee's Amateur ended up winning. Everything I've read by him so far has dripped with both intelligence and tenderness, and this is no exception. There's a self-awareness here that I admire hugely—even as he writes about boxing, he deftly lays out the simultaneous privilege that his whiteness and masculinity give him and the danger of being a trans man in a violently transphobic world. It's both an engaging narrative and an exploration of aggression, the nitty-gritty and socioeconomic dynamics of boxing gyms (something I didn't know I was curious about until I read this), and gender at large and masculinity in particular.
–Miriam Kumaradoss, Editorial Fellow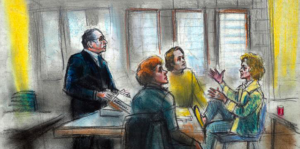 The Strange Case of Jean Harris by Gina Wohlsdorf
This bizarre true crime story is a great example of fact as stranger than fiction. In 1980, schoolmistress Jean Harris killed her lover for a whole set of understandable reasons: "Jean Harris was in a seriously embattled position at work, she was addicted to prescription meth, and her boyfriend of a decade and a half was slo-mo dumping her for a twinkie he had on the side." Then, she went ahead and told the court she shot him four times by accident while trying to kill herself. Crime writer Gina Wohlsdorf came across the case when she was working at an archive helping to catalogue the courtroom sketches of Ida Libby Dengrove, one of Harris' (only) friends.
–Molly Odintz, Associate CrimeReads Editor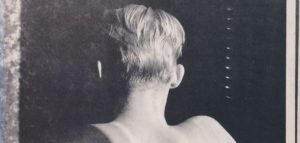 The Joy and Terror of Translating James Baldwin's Giovanni by Elena Marcu
I once spent two hours at a translation workshop trying to render just one couplet by Louise Bogan into Italian with another poet. "At midnight tears/Run into your ears." Every single decision we made altered the fabric of her verse. To preserve the rhyme ruined the rhythm; to use the correct word for run made no sense in Italian. It gave me a tiny sliver of a glimpse of what translators go through as they work, and this piece by Elena Marcu cranks that window wide open. The indecision, passion and doubt she describes here as she takes James Baldwin's classic (and until she worked on it, as yet untranslated) novel into Romanian are so often not a part of our discussions of translation. She also beautifully depicts the way a text can come to possess you when you are so deep inside of it. Like all the world becomes a shadowy bar at night in a bar smoky with new friends and love.
–John Freeman, Executive Editor
---