The Accumulate Art School for the Homeless, a London-based charity that provides creative education and workshops for young homeless people, has partnered with unhoused artists to create a new graphic novel called The Book of Homelessness.
The project began with a series of writing and illustration workshops hosted by Accumulate. After a round of crowdfunding, Accumulate invited unhoused people to take part in art sessions at London's Autograph Gallery. The work from those sessions grew into the finished graphic novel, which is divided into sections by author.
Amalia, one of the artists featured in The Book of Homelessness, commented, "The Accumulate workshops…helped me to tap into an energy of creation and to use my talents to create pieces of art and poetry for the book. The sessions helped me to grow and transform and heal…I have no destination, but I am blessed enough and happy to have the journey and to be on the path to my destiny and to achieve all my goals."
Alongside the work of currently unhoused artists, The Book of Homelessness features a comic strip by Skank Magazine artists Bob Joseph and Joe Samuels, and personal essays by actress Samantha Morton and author Sue Pickford Cheung about their experiences of homelessness.
Said actor Colin Firth, a supporter of Accumulate, in a statement: "This is a remarkable collection in any context. The fact that these beautiful, personal works are the expressions of our neighbors who are homeless makes it untenable to ignore them ever again."
The Book of Homelessness is currently available for purchase on Accumulate's website. All profits are split between the authors and Accumulate. Take a look at some of the artwork from the book below: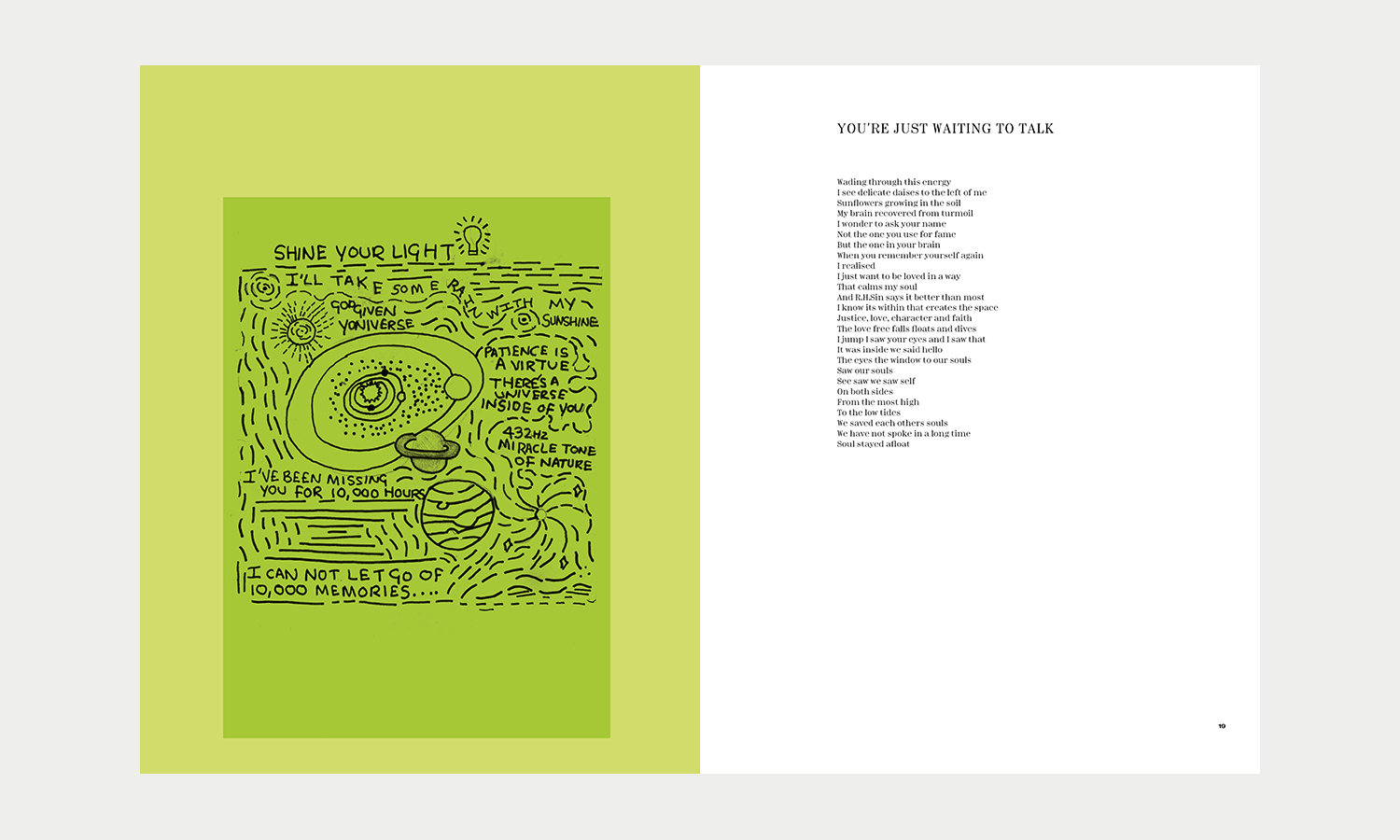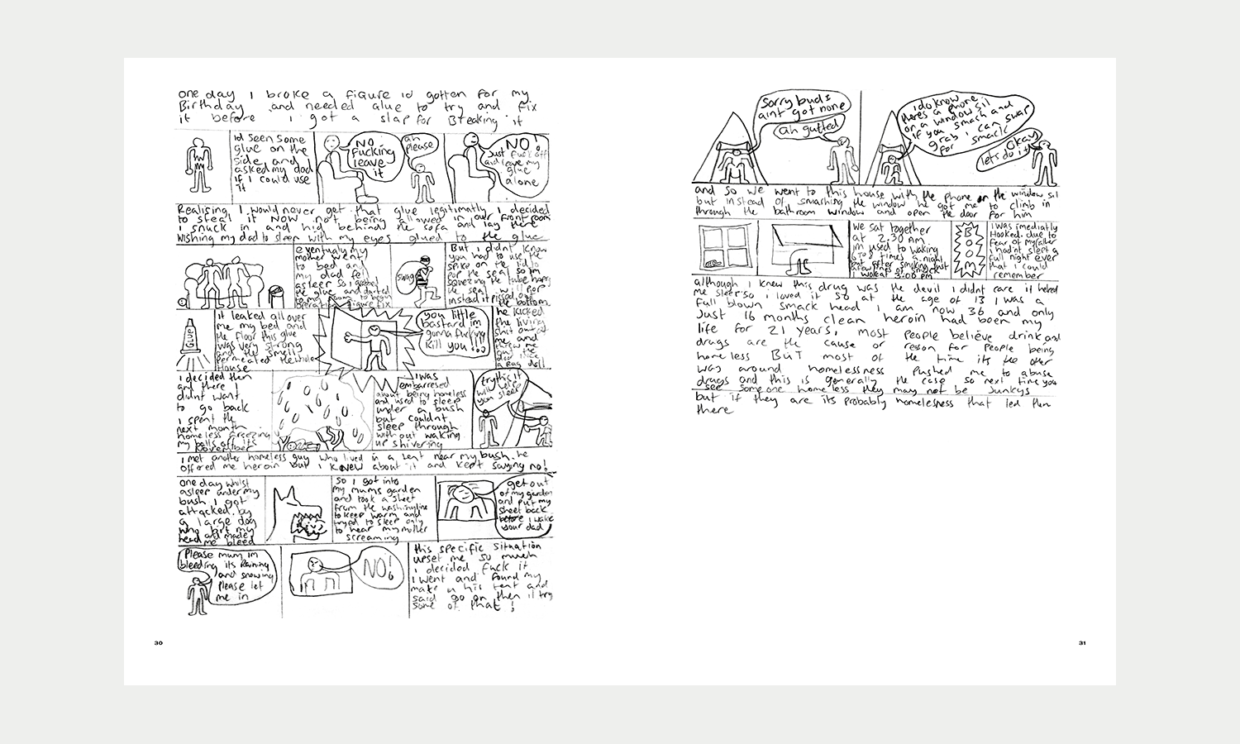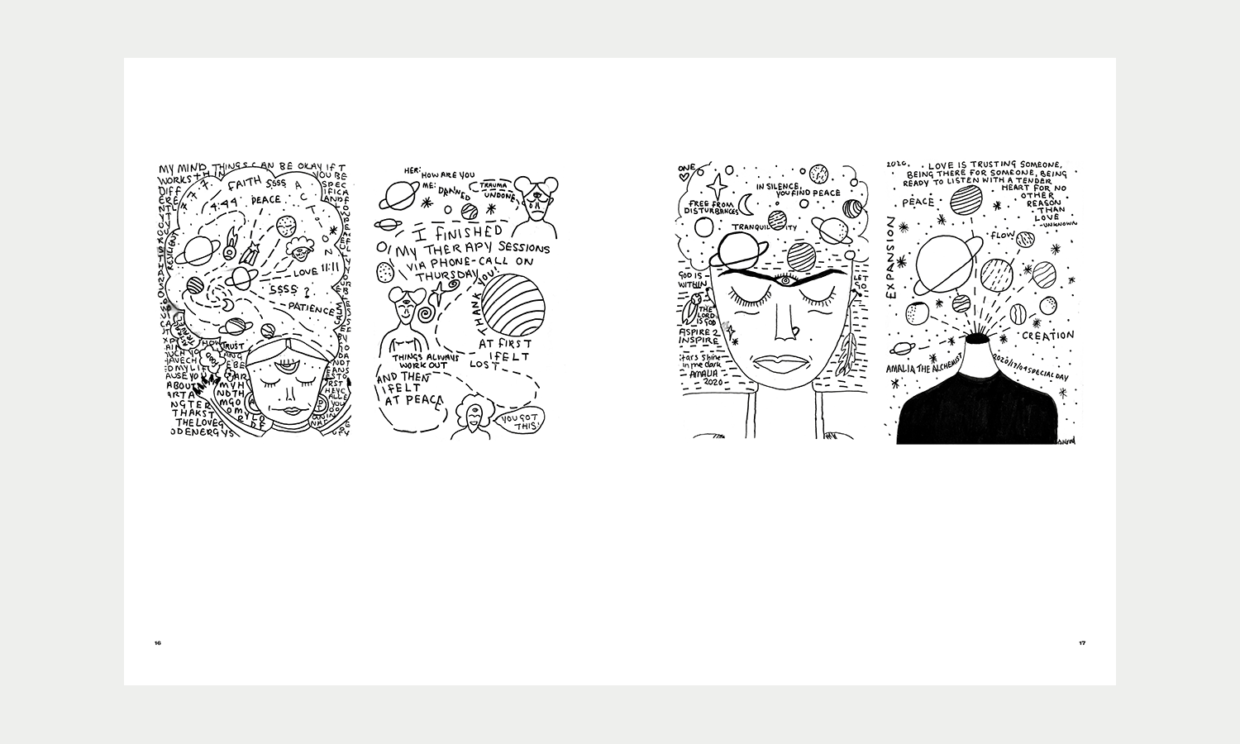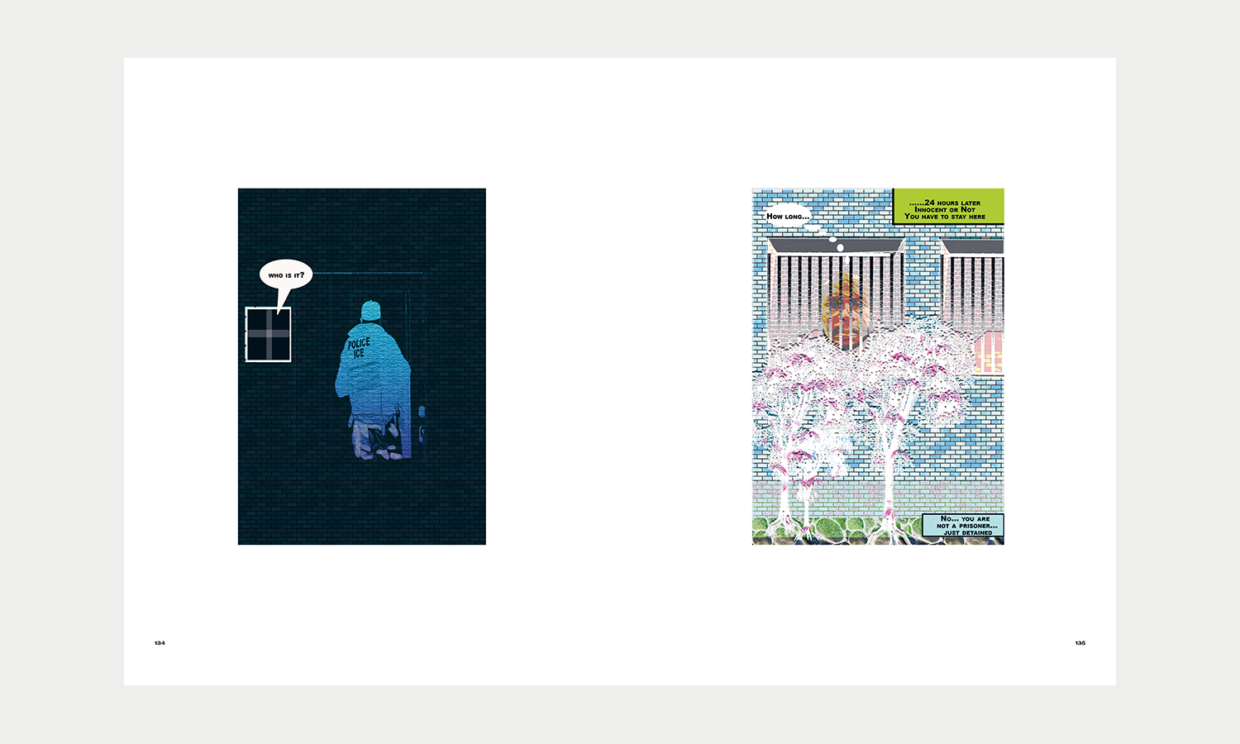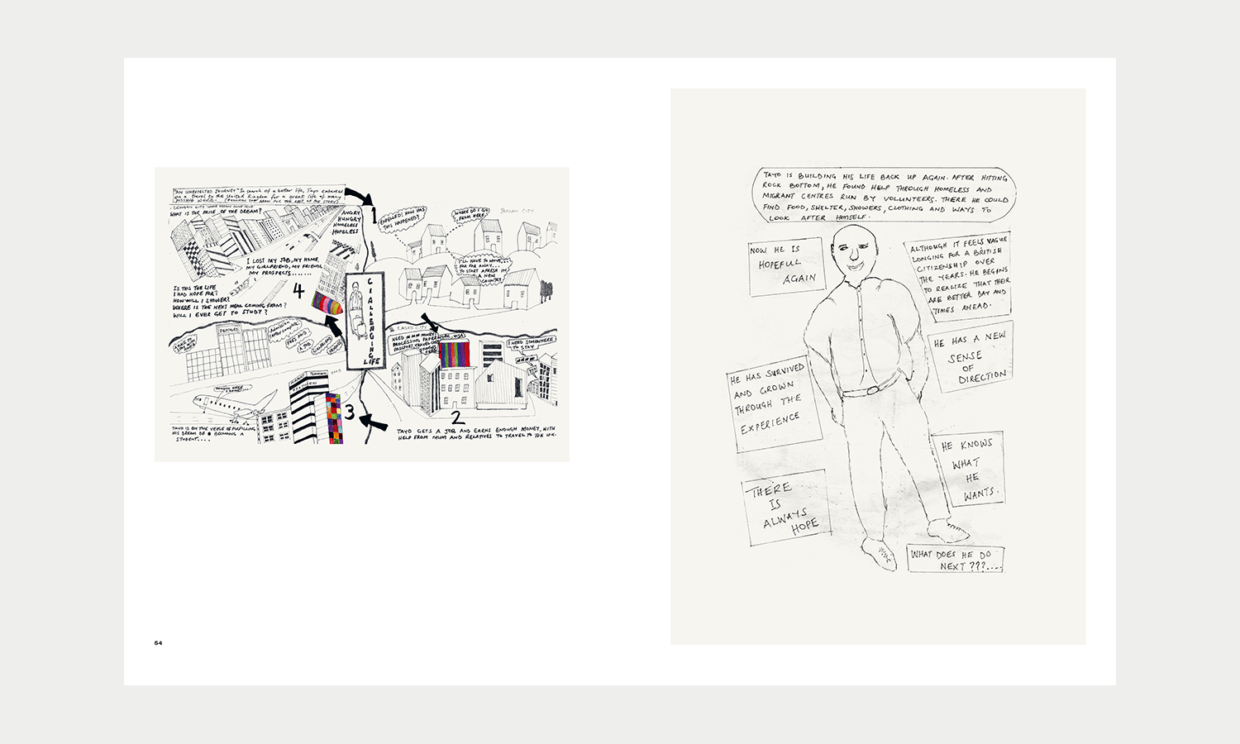 [via Creative Review and It's Nice That]