A Rare Look at Correspondence from Arthur Miller to His Wife, Mary
LitFilm, Brooklyn Public Library's New Literary Film Festival, Begins Next Week
A week or so after their wedding in early August 1940, Arthur Miller parted with his first wife, Mary, for a research trip to study life on ships and at sea, for work on his next play. From early on in his development as a writer, Miller's listening to and talking with people inspired his work, including his private conversations with loved ones. This exclusive letter from his archive offers a unique glimpse of a more tender side of the playwright, who took on McCarthyism by likening it to the Salem Witch Trials, helmed PEN during the height of the Cold War, and faced the conundrums of stardom after winning a Pulitzer Prize and marrying a Hollywood icon. Like the new documentary, Arthur Miller: Writer, directed by his daughter Rebecca and screening next week at LitFilm (Brooklyn Public Library's inaugural film festival about writers) the letter hints at the competing roles of family and art, and points to the hearth as the wellspring of creativity.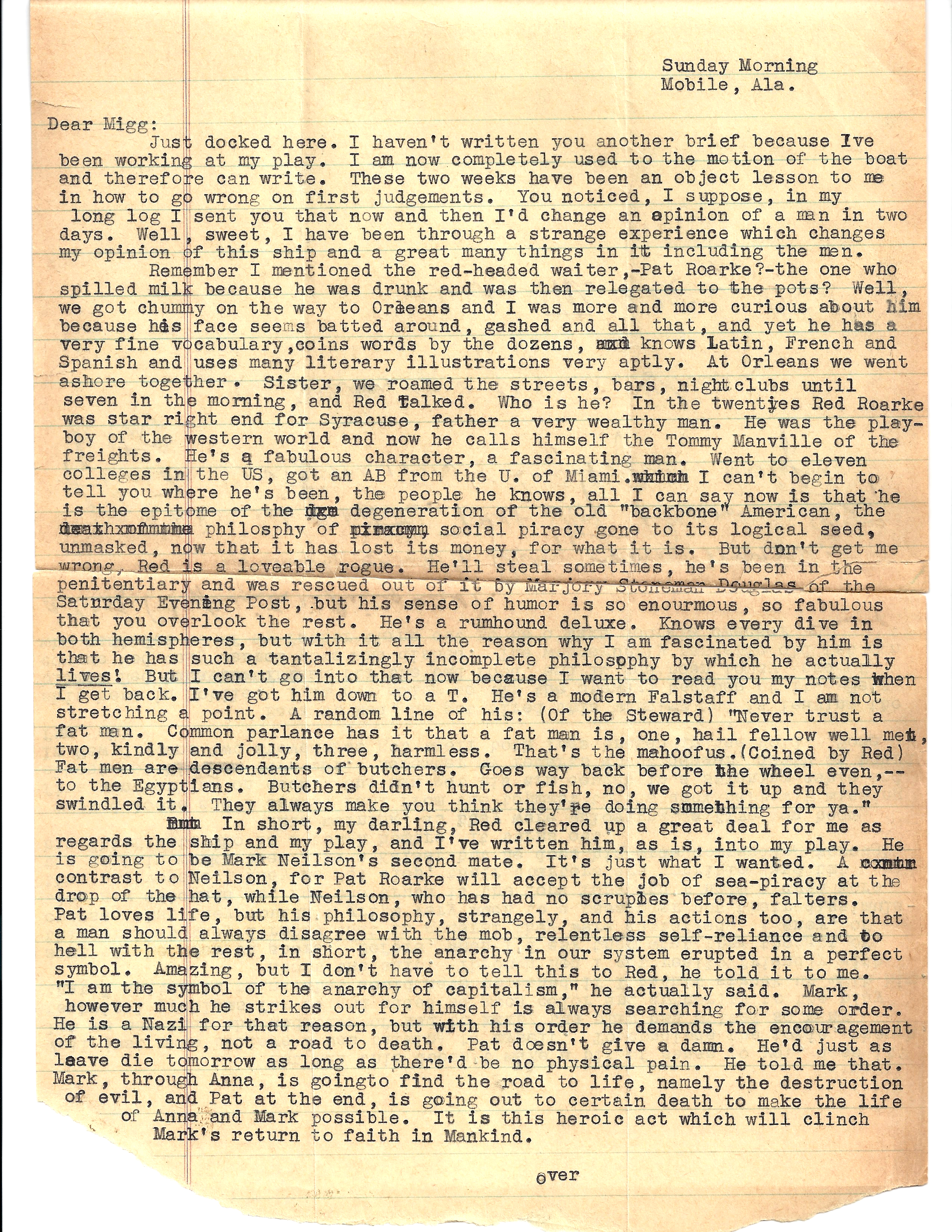 Courtesy of the Harry Ransom Center, University of Texas at Austin
*
Literary Hub is a proud media sponsor of LitFilm, which kicks off on Tuesday, February 20, with Rebecca Miller's keynote on Arthur Miller: Writer, which plays the following night and airs on HBO in March.
Full schedule for the festival here.
---