What We Loved This Week
The Lit Hub Staff on BlacKkKlansman, Deborah Eisenberg,
James Baldwin, and more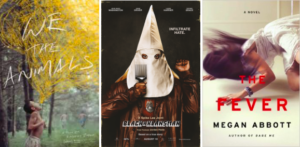 I had the pleasure this week of getting to see an advance screening of the new film adaptation of Justin Torres's We the Animals—it is wonderful and moving, and I wrote about it here. Plus, in preparation for the screening, I re-read the novel, which only doubled my enjoyment—literally, as it takes about as much time to read the book as it does to watch the movie. Speaking of movies, I also saw Spike Lee's BlacKkKlansman, which is moving in an entirely different way, especially at the end. I won't spoil it for you, but I had to sit still for a few minutes after the credits rolled, just to catch my breath. Lest you think I sat in front of screens all week, I will also report that I have begun Megan Abbott's 2014 novel The Fever. That has required some breath-catching too.
–Emily Temple, Senior Editor
Article continues after advertisement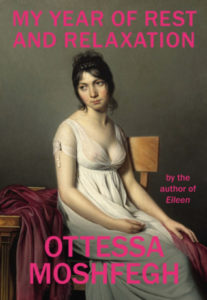 "Love" feels like a weird word to describe my feelings about this, but I finally got around to reading My Year of Rest and Relaxation. It was among the least restful and relaxing things I've read lately and I felt slightly sick throughout, so yes, it is every bit as good as everyone says. On a more wholesome note, I've been reading Thomas Page McBee's column, "Self-Made Man," and while I haven't made my way through all the mini-essays yet, I've read enough to say that I'm obsessed with these lyrical meditations on bodies, identity, and masculinity. I tried to read them in order but ended up cheating and finding one of my absolute favorites. Here it is.
–Miriam Kumaradoss, Editorial Fellow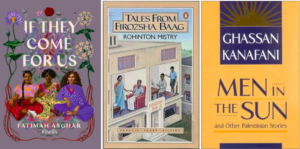 The range of emotions and forms Fatimah Asghar turns into music in her debut collection, If They Come For Us, is beyond impressive. From grief to hilarity; from rage to longing. In couplets and prose poems and even a crossword. Poem by poem, she shows how a voice can be made from capaciousness, and that in doing so a soloist can be symphonic, too. Lately, by luck, I've seen this across genres. On my way out of London I grabbed off the shelf Rohinton Mistry's debut collection of stories, Tales from Firozsha Baag—a high point of one of my favorite genres, the apartment block linked collection. This one's in Bombay and Mistry moves godlike through its residents like a modern Chekhov. I also reread Men in the Sun, the tiny, jeweled heartbreaking novel of Ghassan Kanafani, which tells the tale of three Palestinian men trying to smuggle themselves from Iraq to Kuwait inside an empty water tank truck. It contains some of the most painfully beautiful sentences I've ever read, like "The lorry, a small world, black as night, made its way across the desert like a heavy drop of oil on a burning sheet of tin."
–John Freeman, Executive Editor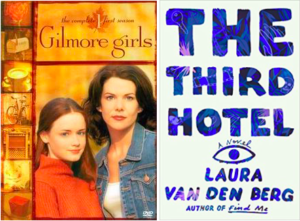 One of my roommates has never seen Gilmore Girls, so I've spent the week rewatching the first season, eating massive amounts of frosted strawberry PopTarts, and waiting for my dear friend to realize how terrible Dean is. (She'll get there.) When I wasn't in Stars Hollow, I was in The Third Hotel with Laura van den Berg. I'm usually not a very visual reader (long, scenic descriptions do nothing for me; my brain won't paint the picture) but she bakes mood into place in a way that makes it impossible to get Havana out of your head.
–Katie Yee, Book Marks Assistant Editor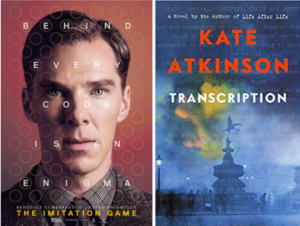 This week, I've been on a dreary wartime Britain spree. I finally watched The Imitation Game, and like everyone else who saw that movie, was emotionally devastated at the end. I also sped through Kate Atkinson's droll new espionage novel, Transcription, a tale of 5th columnists, surveillance, and strong cups of tea. Atkinson lovingly channels le Carre and Helen MacIness through her descriptions of drab spies, pathetic Nazi sympathizers, and secretaries who know far more than they're letting on.
–Molly Odintz, CrimeReads Associate Editor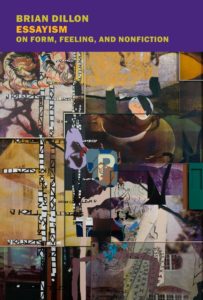 Though I tend to reflexively bristle at any pronouncement about what an essay is, isn't, or "should be," this week I've enjoyed grappling with Brian Dillon's forthcoming book Essayism. While he and I may disagree on certain fundamentals—Dillon, by his own admission, reveres style, while I hunger for arguments—this roving and fragmentary study of the essay offers something for any enthusiast of the form, regardless of what drives you to it. The book teems with allusions, but Dillon manages to wear his formidable reading history lightly. It's a pleasure to watch his mind at work.
–Jess Bergman, Features Editor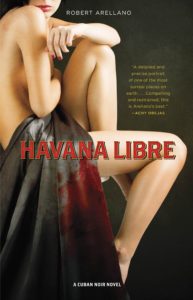 This week I finished Robert Arellano's Havana Libre and more or less told everyone who would listen how good it was, so here I am again, shouting into the ether about this book, about a doctor in 1990's Cuba, a first responder on the scene of a hotel bombing who soon finds himself, somewhat mysteriously, recruited to travel to Miami to infiltrate a supposed ring of defectors hell-bent on ruining the island's tourist industry. Arellano's world of clinic doctors, hotel hustlers, secret police, and neighborhood spies is as rich and vibrant a place as I've come across in fiction in a long while. His style has something of Bolaño's cynical, madcap energy, but with Graham Greene's eye for the small absurdities in life, the same absurdities that, under the right (or wrong) circumstances, spin out into an international catastrophe. I'll be going back to read everything Arellano has published with Akashic Books and hopefully can convince a few others to read along with me.
–Dwyer Murphy, CrimeReads Senior Editor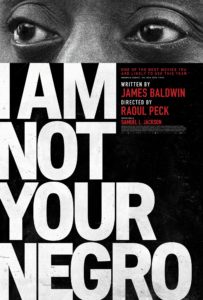 Only two years later than I had once planned, this week I finally sat down to watch Raoul Peck's remarkable James Baldwin documentary, I Am Not Your Negro. The film combines archival footage with lines from Baldwin's unfinished memoir of his personal recollections of civil rights leaders Medgar Evers, Malcolm X and Martin Luther King, Jr., to explore the history of racism in the United States and is an enthralling tribute to one of the greatest intellectual and moral lodestars of the 20th century. I also thoroughly enjoyed this 1974 New York Times piece (recommended to me by our own Jess Bergman), in which the mellifluously-voiced Welsh thespian Richard Burton spends 1500 words explaining why he despises Winston Churchill ("I remember once at Hyde Park Gate his beating the table with his ectomorphic, baby‐like, hairless, effeminate right hand, slowly slamming the table to some doomed rhythm known only to himself and saying again and again in that bizarre cadence of his curious voice, 'We were right to fight, we were right to fight.'"). It's glorious.
–Dan Sheehan, Book Marks Editor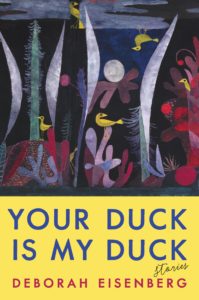 Deborah Eisenberg's short stories are something of a marvel–her characters feel intensely real, as if friends (albeit sad friends, usually kept from some self-understanding by some intractable fault of their own). More than a decade after I first read Twilight of the Superheroes, I can still conjure sentences word for word from my favorite story, "Some Other, Better Otto." So, this week, when the galley of her new collection Your Duck is My Duck appeared in the office, I snatched it. Five of the stories already appeared in the Paris Review, NYRB, and elsewhere, but they, of course, withstand rereading, especially one right after another.
–Emily Firetog, Managing Editor
---