11 Books (for Adults) Featuring Talking Animals
From George Orwell to Yoko Tawada
George Orwell's Animal Farm was first published in England on August 17, 1945, which makes it 73 years old today. Orwell has seen a resurgence of popularity recently, which makes sense considering that, just like your new boyfriend, he was a good democratic socialist but also sometimes problematic, and also that "just remember: what you're seeing and what you're reading is not what's happening" is a real sentence that came out of O'Brien our president's mouth recently. Animal Farm, of course, is an anti-Stalinist social allegory featuring a bunch of talking farm animals. You almost certainly read it in high school. On the anniversary of its publication, however, since we are already mired in horrifying reminders of totalitarian overreach and political corruption, instead of writing about that I will suggest a few more books—written for adults—in which the animals have something to say. It's much more fun. (PS: I know humans are animals. You know what the headline was meant to suggest.) Enjoy.
George Orwell, Animal Farm
In which, of course, "all animals are equal, but some animals are more equal than others." More equal than some: Old Major, "a majestic-looking pig, with a wise and benevolent appearance in spite of the fact that his tushes had never been cut" (Marx), Napoleon, "a large, rather fierce-looking Berkshire boar, the only Berkshire on the farm, not much of a talker, but with a reputation for getting his own way" (Stalin), and Snowball, "a more vivacious pig than Napoleon, quicker in speech and more inventive, but was not considered to have the same depth of character" (Trotsky). After all, "all the other male pigs on the farm were porkers."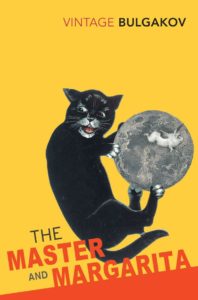 Mikhail Bulgakov, The Master and Margarita
Ah, Behemoth, hog-sized talking cat of my heart, lover of Dostoevsky and vodka, who sneers and snickers and entertains the Devil, pistol in paw, as they wreak havoc in Bulgakov's Moscow. This novel is not as directly allegorical as Animal Farm, but still counts as a blistering satire of modern Soviet life as Bulgakov's understood it.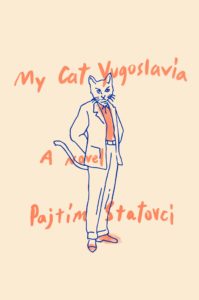 Pajtim Statovci, tr. David Hackston, My Cat Yugoslavia
Speaking of charismatic felines: at a certain point early on in this novel, the protagonist Bekim walks into a Finnish gay bar and meets a well dressed cat singing along to Cher. Despite this, the cat turns out to be fairly homophobic and generally bigoted, which doesn't stop Bekim from letting him move into his apartment. Cats, you know, are often ill-tempered and hateful, and this cat is no different, but he is also extremely fun to read about.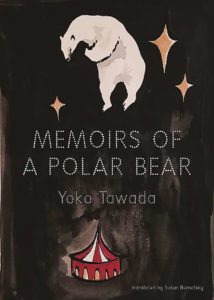 Yoko Tawada, tr. Susan Bernofsky, Memoirs of a Polar Bear
Three generations of polar bears tell the stories of their lives in this strange and enchanting novel. The grandmother is a circus performer and then a bestselling memoirist; her daughter will ply her trade, and so will her son Knut, who is based on the real-life polar bear born in a Berlin zoo in 2006—the first to do so and survive in decades—who rose to international fame and controversy. This book gives him—and his mother and grandmother—a voice.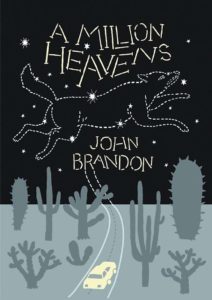 John Brandon, A Million Heavens
This novel is narrated through the perspectives of a rotating cast of characters, all of them revolving in some way around a young boy lying unconscious in a hospital bed on the outskirts of Albuquerque. One of these characters is a wolf. In fact, his perspective starts the novel, rooting us in its dreamlike atmosphere, circling the humans as they sit and worry in the night. The wolf's POV is presented in a close third, so I guess he doesn't actually talk, but the fact that it's his intelligent consciousness is enough for me in this case.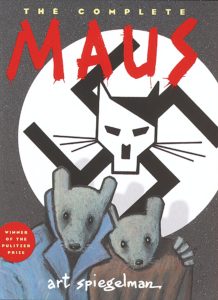 Art Spiegelman, Maus
I suppose this one could be a bit controversial, because the animals are clearly anthropomorphized in a way that wouldn't be nearly as effective in a non-graphic novel, and also clearly used as direct metaphors, but there's no denying it: the mice are telling their stories in Spiegelman's classic.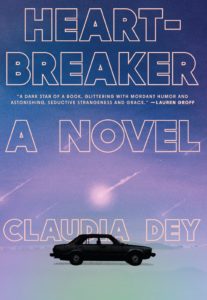 Claudia Dey, Heartbreaker
This novel has three narrators: Pony, a girl, Supernatural, a boy, and Gena Rowlands, Pony's dog. The three live in the Territory, a place no one leaves—until someone does. It is, as is also true in everyday life, the dog who knows the most about what's really going on.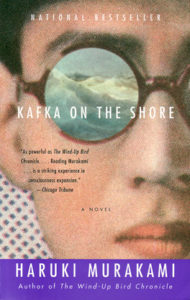 Haruki Murakami, Kafka on the Shore
There's no list of talking animals in literature without Haruki Murakami, king of the uncanny, intelligent cats. It's not that the cats in this novel can talk to just anyone; it's that Nakata can talk to them—though that's not to say they always entertain him, or that he can always understand them, not when they're telling him things like "it's a tuna, to the very end" and "Kawara's shouting tied." Or, let's put it this way: some cats are more intelligible than others. But for the reader, all you get is pure delight.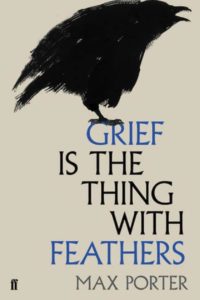 Max Porter, Grief is the Thing With Feathers
In Porter's poetic novel, almost a dream itself, the Crow is both POV character and hallucination, emblem of grief and dry reminder of life. Is he real? Is he imaginary? This is something everyone has to decide for themselves, as feathers collect around the pillow. Either way: he speaks.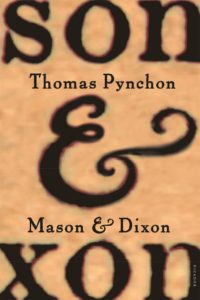 Thomas Pynchon, Mason & Dixon
Good old Fang, known more formally as the Learnèd English Dog, a "somewhat dishevel'd Norfolk Terrier with a raffish Gleam in its eye"), who sings a highly entertaining little ditty and also chats with our protagonists about his own nature ("Please do not come to the Learnèd English Dog if it's religious Comfort you're after. I may be praeternatural, but I am not supernatural. 'Tis the Age of Reason, rrrf? There is ever an Explanation at hand, and no such thing as a Talking Dog.") as well as the questionable delicacy known as "Dog in Palm Leaf."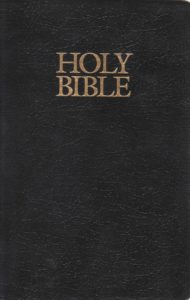 The Bible
I heard there was a talking snake in this one.
---