The Ultimate Summer 2022 Reading List
Math + Books = ???
It's June. We're barbecuing. We're sweating on the subway. We're building forts in the backyard, and we're building them out of our massive summer TBR piles (use a tarp). Yep, it's that time of year again—so let the list of lists commence.
If you're new here, here's how it works:
1. I read all of the Most Anticipated and Best Summer Reading lists that flood the internet this time of year (or at least as many as I can find).
2. I count how many times each book is included.
3. I collate them for you in this handy list.
This year, I read through 36 lists, which recommended a grand total of 514 books. As always, I avoided narrowly themed or genre-specific lists (like "thrillers" or "business books" or "Hallmark novels"), though I included those marked either fiction or nonfiction. (The full list of lists is at the end of this post.) I have included those books recommended at least three times below, in descending order of frequency. The recommendations this year are a little more diffuse than usual—I noticed more older books being thrown into the mix, and the top scoring book only got 13 nods (as opposed to 21 for last year's top scorer). Like everything else, it's probably because of the pandemic. Or inflation!
Still, if you want to Read the Book That Everyone is Reading (or at least recommending) this summer, or even if you'd just like to Judge Everyone For Their Taste in Books, Please, here's where you should start:
13 lists: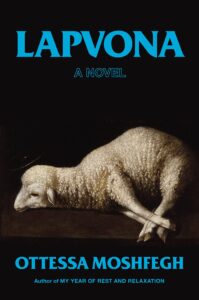 Ottessa Moshfegh, Lapvona
10 lists: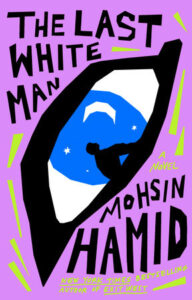 Mohsin Hamid, The Last White Man
Tom Perrotta, Tracy Flick Can't Win
9 lists: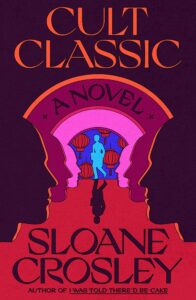 Sloane Crosley, Cult Classic
Akwaeke Emezi, You Made a Fool of Death With Your Beauty
8 lists: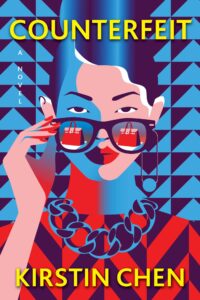 Kirstin Chen, Counterfeit
7 lists: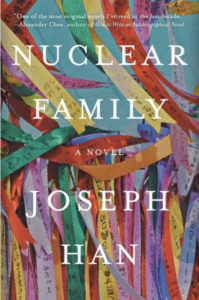 Joseph Han, Nuclear Family
Morgan Talty, Night of the Living Rez
6 lists: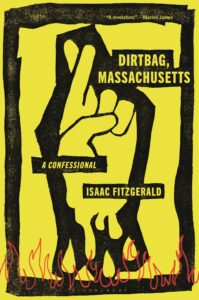 Isaac Fitzgerald, Dirtbag, Massachusetts
Abdulrazak Gurnah, Afterlives
Jean Hanff Korelitz, The Latecomer
Taylor Jenkins Reid, Carrie Soto Is Back
5 lists: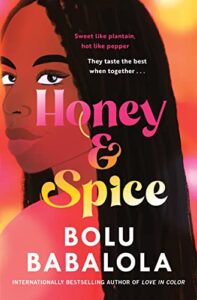 Bolu Babalola, Honey & Spice
Marcy Dermansky, Hurricane Girl
Hernan Diaz, Trust
Werner Herzog, tr. Michael Hofmann, The Twilight World
Elin Hilderbrand, The Hotel Nantucket
Patrick Radden Keefe, Rogues: True Stories of Grifters, Killers, Rebels and Crooks
Nina LaCour, Yerba Buena
Emma Straub, This Time Tomorrow
Ed Yong, An Immense World: How Animal Senses Reveal the Hidden Realms Around Us
4 lists: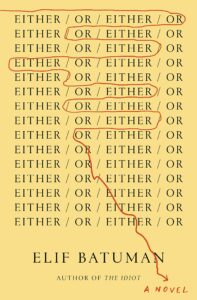 Elif Batuman, Either/Or
Geraldine Brooks, Horse
Viola Davis, Finding Me
Ada Calhoun, Also a Poet: Frank O'Hara, My Father, and Me
Adrian McKinty, The Island
J.M. Miro, Ordinary Monsters
Rasheed Newson, My Government Means to Kill Me
Jody Rosen, Two Wheels Good: The History and Mystery of the Bicycle
David Sedaris, Happy-Go-Lucky
Sarah Stodola, The Last Resort: A Chronicle of Paradise, Profit, and Peril at the Beach
Kaitlyn Tiffany, Everything I Need I Get from You: How Fangirls Created the Internet as We Know It
Jess Walter, The Angel of Rome and Other Stories
Lidia Yuknavitch, Thrust
3 lists: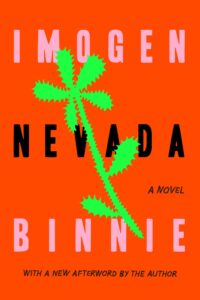 Imogen Binnie, Nevada
Howard Byrant, Rickey: The Life and Legend of an American Original
Elaine Castillo, How to Read Now
Lydia Conklin, Rainbow Rainbow
Ingrid Rojas Contreras, The Man Who Could Move Clouds
Maya Deane, Wrath Goddess Sing
Kali Fajardo-Anstine, Woman of Light
Jenna Fischer & Angela Kinsey, The Office BFFs: Tales of the Office from Two Best Friends Who Were There
Emily Henry, Book Lovers
R.F. Kuang, Babel: Or the Necessity of Violence: An Arcane History of the Oxford Translators' Revolution
Silvia Moreno-Garcia, The Daughter of Doctor Moreau
Chinelo Okparanta, Harry Sylvester Bird
Nicole Pasulka, How You Get Famous
Rebecca Rukeyser, The Seaplane on Final Approach
Riley Sager, The House Across the Lake
Erika L. Sanchez, Crying in the Bathroom
Emily St. John Mandel, Sea of Tranquility
Toya Wolfe, Last Summer on State Street
David Yoon, City of Orange
Gabrielle Zevin, Tomorrow, and Tomorrow, and Tomorrow
*
The list of lists:
The New York Times Book Review's 88 Books to Bring Your Summer Alive • The New York Times' What Should I Read This Summer? • The Washington Post's 21 Books to Read This Summer • The Atlantic's Summer Reading Guide • Publishers Weekly's Summer Reads: Staff Picks; Fiction; Mystery/Thriller; Romance; SF/Fantasy/Horror; Comics; Nonfiction • Vulture's 17 Books We Can't Wait to Read This Summer • BuzzFeed's 34 New Summer Books You Won't Be Able To Put Down • Thrillist's 27 Books We Can't Wait to Read This Summer • People's The 20 Best Books to Read This Summer • The Daily Beast's Best Summer Beach Reads of 2022 • Vogue's 7 of the Best New Beach Reads to Unwind With This Summer • TIME's 27 New Books You Need to Read This Summer • The Chicago Tribune's Books for Summer 2022 • EW's 16 Novels We're Excited For This Summer • Mother Jones' Nine New Books That Will Make You Smarter This Summer • CBS News' Best Summer Beach Reads for 2022 • Elle's 21 Must-Read Books To Pick Up This Summer • The Milwaukee Journal Sentinel's 45 New Books for Summer Reading in 2022 • Book Riot's 40 of the Best Summer Reads for 2022 • The Wall Street Journal's Guide to Summer Books • The Skimm's 20 Buzzy Books to Read at the Beach (or On Your Couch) This Summer • Fortune's 10 New Page-Turning Novels You Should Read This Summer • The New York Post's 27 Novels You'll Want to Pick Up This Summer • Esquire's The 20 Best Books of Summer 2022 • Five Books' Notable Novels of Summer 2022 • The Boston Globe's Summer Reading 2022 • Town & Country's 33 Must-Read Books of Summer 2022 • and of course, Literary Hub's 35 Novels You Need to Read This Summer; 29 Works of Nonfiction You Need to Read This Summer; and 9 Short Story Collections You Need to Read This Summer
---