Gothics, Whodunnits, Psychologicals, Historicals, and More: 19 Young Adult Reads for the Summer
It is hot out there, so why not read a YA mystery or thriller? Young adult crime and suspense is booming, and this list is the proof, with 19 riveting, thrilling, thought-provoking, new and upcoming YA novels. From summer camp slashers, to gothic romance, visceral horror to devastating psychological thrillers, powerful social issue dramas to crackling social parody, you'll find everything you're looking for on this list, and more.
Check out part one of this list, which ran back in January.
*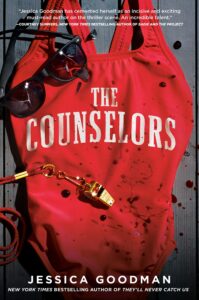 Jessica Goodman, The Counselors
(Razorbill, May 31)
Now, I am way more a fan of a good summer camp slasher than I ever was of actual summer camp, and Jessica Goodman's The Counselors delivers on all its promises of summer thrills. Goldie, Ava, and Imogen are psyched they're finally going to be counselors, but when one of their cohort turns up dead, it's the signal to start digging into everyone's secrets. The weather is hot, the campers are scared, the townspeople are resentful, and the lake is as creepy as…all other lakes.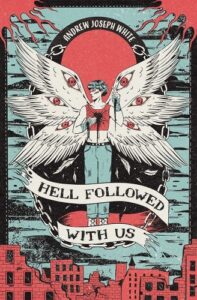 Andrew Joseph White, Hell Followed Us
(Peachtree Teen, June 7)
Body horror meets apocalypse noir meets queer love story in Andrew Joseph White's viscera-filled YA novel, Hell Followed With Us, perfect for those who appreciated Manhunt earlier this year but wished it came with more intestines. In White's debut, trans boy Benji is on the run from his fundamentalist mother and her apocalyptic cult when he finds shelter with the kind denizens of a LGBTQ Center, and budding romance with the mysterious and deadly Nick. He'd love to just be happy with his new friends, but his old community is in hot pursuit—they've injected him with a transformative virus that gives him control over the many monsters created by a deadly plague, and they're not about to let him go. In order to escape for good, Benji must embrace his terrible new powers, in a perfect metaphor for coming-of-age. A disgusting pile of blood and viscera (and I mean that in the best possible way).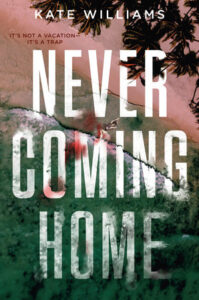 Kate Williams, Never Coming Home
(Delacorte Press, June 21)
And Then There Were None meets Fire Fest as 10 social media influencers find themselves trapped in a deadly vacation nightmare in which someone is determined to expose their misdeeds—and make each of them pay. The characters are complex, starting as people you love to hate and slowly morphing into the kind of characters you can root for (or at least, wish a quick death upon).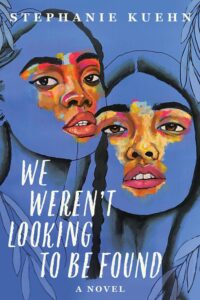 Stephanie Kuehn, We Weren't Looking to Be Found
(Disney-Hyperion, June 21)
We Weren't Looking To Be Found follows two teens, depressed dancer Camila and rebellious rich girl Dani, as they navigate their time in a treatment facility with echoes of Girl, Interrupted. When the two run away and are assigned to clear the lost and found, they find a stack of letters from a previous resident that just might provide them with a path towards healing and acceptance. This is noir for teen readers at its best (and most surprisingly hopeful).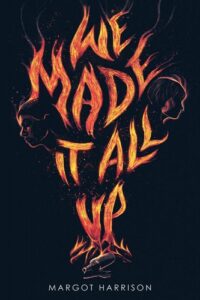 Margot Harrison, We Made It All Up
(Little Brown Books for Young Readers, July 12)
Unlike most of the books on this list, I have yet to dive into this one, but I'm including it because it looks great and because the publisher compared it to Mare of Easttown (but like, YA). Celeste and Vivvy have been fast friends ever since Celeste moved to Montreal from Montana, despite Vivvy's less-than-popular status. Together, they are the intense authors of fan fiction starring some of their fellow high-schoolers, but when they try to enact some of their fantasy in real life, the night ends with a corpse and a whole lot of questions. Did I mention this story has fanfic.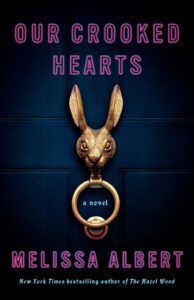 Melissa Albert, Our Crooked Hearts
(Flatiron, June 28)
Great title, and even better cover! I love a good creepy rabbit. Melissa Albert's Our Crooked Hearts lands squarely in the supernatural, as teenage girls in multiple timelines find themselves in possession of great powers, and even greater enemies.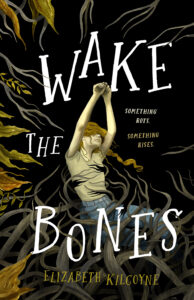 Elizabeth Kilcoyne, Wake The Bones
(Wednesday Books, July 12)
Wednesday Books has been publishing some of the best YA mysteries and thrillers around, and now I'm excited to report they are also publishing some excellent new horror. Wake the Bones follows a college dropout turned taxidermist whose return home doesn't exactly go as planned.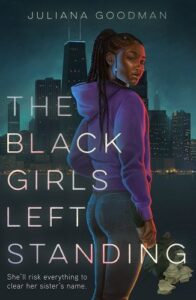 Juliana Goodman, The Black Girls Left Standing 
(Feiwel and Friends, July 28)
In the tradition of Angie Thomas and Pamela Harris, Juliana Goodman has written a powerful social novel that captures the struggle for justice in modern America. When Beau Willett's sister is killed by an off-duty cop, she makes it her mission to track down the only witness and prove her sister was murdered in cold blood. She must face danger and engage in far-reaching activism, or the circumstances of her sister's death, like those of so many other young Black women, will be changed to justify the actions of police. Never have I seen a book so clearly focused on the narrative of a life as the source of its power.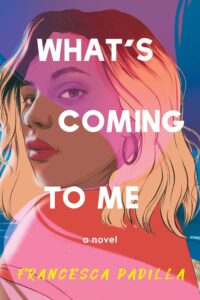 Francesca Padilla, What's Coming to Me
(Soho Teen, August 2)
In Francesca Padilla's new heist novel, a desperate 17-year-old girl and her drug-dealing friend hatch a scheme to rob a corrupt, money-laundering ice cream stand and get revenge on the stand's creepy sex pest owner. As in all the best heist stories, of course things do not go to plan.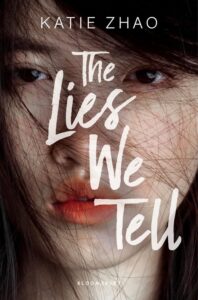 Katie Zhao, The Lies We Tell
(Bloomsbury YA, August 9)
Lower-middle-class Anna Xu feels out of place at the elite state school she attends from the moment she arrives, but she's ecstatic to have gotten in. Not only is the college exceptional, but she finally has a chance to dig deeper into the murder of another student at the university years before, a murder that's been linked to a mysterious secret society. Katie Zhao uses the murder mystery plot to examine rising anti-Asian prejudice in a sensitive and devastating way.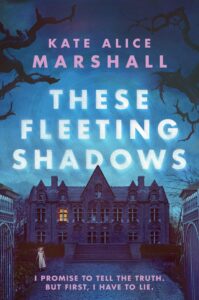 Kate Alice Marshall, These Fleeting Shadows
(Viking Books for Young Readers, August 9)
Cool down in the foggy mists of Kate Alice Marshall's new gothic novel, These Fleeting Shadows, in which a tight-knit family of three heads to a remote estate for a distant patriarch's funeral, only to find that the dead man has left his entire estate to the youngest of them. But is the money all that she's inherited, or do her strange powers mean more kinship between herself and her grandfather than she'd like?
Goldy Moldavsky, Lord of the Fly Fest
(Henry Holt, August 30)
This is the second book on this list to make fun of Fire Fest, but hey, there were two documentaries and I watched both of 'em. You'll want to devour this book just like those documentaries, for hijinks, humor, and homicide await thee in spades. Lord of the Fly Fest is told from the perspective of a hapless podcaster stranded among a crowd of beauty influencers, fashionistas, and other Important People of Tik Tok. The podcaster is investigating the disappearance of a pop star's ex, a pop star who just happens to to be gorgeous and oddly nice to her, but will she find the truth before they all kill each other? And most importantly, will anyone eat those horrid cheese sandwiches?!?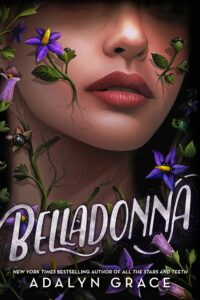 Adalyn Grace, Belladonna
(Little, Brown Books for Young Readers, August 30)
In the 19th century, a young woman who can't seem to die falls in love with her lifelong protector—death himself—as they work together to solve a murder. I don't see how you could need anything more than the previous sentence to want to read this book.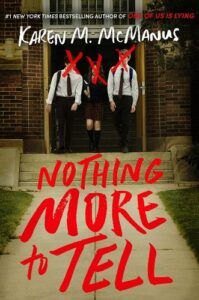 Karen M. McManus, Nothing More To Tell
(Delacorte Press, August 30)
Karen McManus writes tightly plotted, character-driven mysteries that read at the pace of thrillers, and Nothing More To Tell looks to continue her reigning streak as the queen of YA mysteries. In what feels like an ode to the true crime docuseries The Keepers, a young woman returns home to start a new internship for a true crime podcast and decides to investigate the death of her beloved teacher, five years earlier. As she digs into the case, she soon discovers the school itself has plenty of interest in leaving the case unsolved…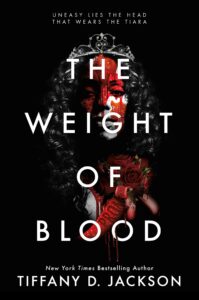 Tiffany D. Jackson, The Weight of Blood
(Katharine Tegan Books, September 6)
Tiffany D. Jackson takes the already brilliant story of Carrie and turns it into a commentary on American racism in this perfect social thriller. Maddy Washington is mousy, frequently bullied, and passing as white. When her mixed parentage becomes known to the school, the bullying turns into outright racism. Meanwhile, Maddy's school has held two proms—a Black prom and a white prom—since the 1960s, and the bad press from videos of racist incidents surfacing convinces a popular white girl with a Black boyfriend to propose integrating the prom. Because this book is based on Carrie, we all know what happens at the prom…but how do they get there? Jackson blends old and new elements impeccably for what might be the most entertaining and thought provoking work of the season.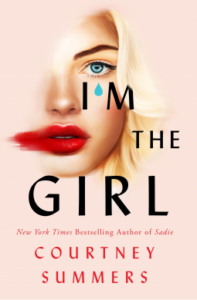 Courtney Summers, I'm the Girl
(Wednesday Books, September 13)
Courtney Summers' new book is about Georgia, nicknamed George—beautiful, vulnerable, powerful, and on the cusp of making a choice that many of us have been forced to make: to support other women and fight for bodily autonomy, or to enforce the patriarchy and accept its barbed rewards. But rewind here: what actually happens in this book? So, George finds the body of a 13-year-old girl, and starts investigating the murder with Nora, the victim's sister, who's also a burgeoning love interest.
Meanwhile, George goes to work in the small town's high class hotel and club, which functions as the town's main source of income. She gets close with the couple that own the establishment, but is she willing to do what is necessary to secure her position with her new friends? Summers is an astute observer of power and its' discontents, and in I'm The Girl, she's written an unforgettable work of biting social criticism. A perfect read for angry women.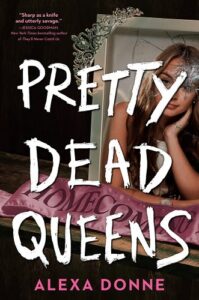 Alexa Donne, Pretty Dead Queens
(Crown Books for Young Readers, October 4)
In this very fun mystery that's also a profound exploration of grief, Alexa Donne takes inspiration from Murder, She Wrote, in which Jessica Fletcher's nieces and nephews always seem to get into some kind of trouble while visiting her. Pretty Dead Queens asks, what if a highly successful mystery author with a murky past had her grieving teenage granddaughter move in, and what if that girl then decided to investigate a cold case from her grandmother's high school days while a copycat killer roamed the streets?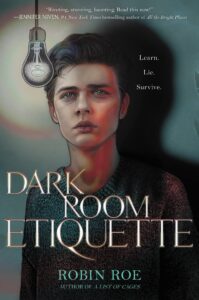 Robin Roe, Dark Room Etiquette
(Harperteen, October 11)
Robin Roe is a former counselor for at-risk youth who knows what she's talking about when it comes to trauma and young adulthood. In Dark Room Etiquette, she sets out to show the long-term emotional consequences of a horrific event. A privilege high schooler is kidnapped and develops Stockholm Syndrome; the story of his captivity is rent with twists and turns and ends on a surprisingly hopeful note. If you are seeking emotional catharsis, read this book.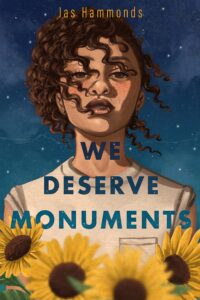 Jas Hammonds, We Deserve Monuments
(Roaring Brook Press, November 29)
Jas Hammonds' new book is stunning, and makes for essential reading for anyone who wants to understand the generational trauma of racist violence in the South. Queer biracial teen Avery has to move from busy DC to a small Southern town when her grandmother gets sick, and she doesn't have much time to build a relationship with her ailing relative. Avery and her ailing relative begin to bond, but Avery's not sure if she wants to know all the town's secrets. But learn them she will, even with a budding romance with the girl next door to distract her.
---