The Ultimate Summer 2020 Reading List
In Which There Is Math and Counting
Yes, friends: for the third year in a row, I have read all of the summer reading roundups on the internet so you don't have to. And it's not even (technically) summer yet.
If you're new, here's how it works: 1. I read all of the Most Anticipated and Best Summer Reading lists that flood the internet this time of year. 2. I count how many times each book is included. 3. I collate them for you in this handy list. This year, I read 38 lists, which recommended a total of 464 books. I have, however, only included those cited at least four times (because you gotta stop somewhere) in descending order of frequency.
Article continues after advertisement
One major takeaway? The book of the summer is, without a doubt, Brit Bennett's The Vanishing Half, which clears the next most-recommended books by a huge margin. It's also interesting to note that almost all of the most anticipated and best loved books this summer were written by women and/or people of color. The well-established David Mitchell is the only white man for miles.
So if you want to make sure you're in the know for your next poolside Zoom, below you'll find all the books the literary media machine is most excited about this summer. Or just take this as your cue to buy The Vanishing Half.
24 lists: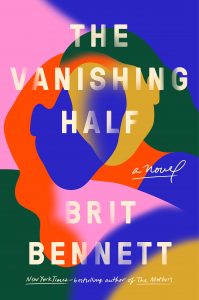 Brit Bennett, The Vanishing Half
15 lists: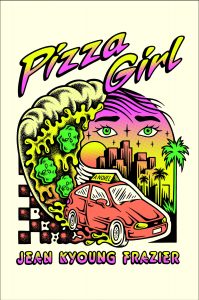 Jean Kyoung Frazier, Pizza Girl
J. Courtney Sullivan, Friends and Strangers
13 lists: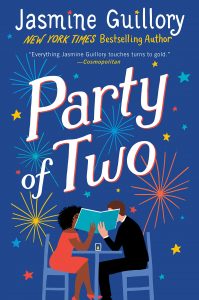 Jasmine Guillory, Party of Two
Megha Majumdar, A Burning
Ottessa Moshfegh, Death In Her Hands
12 lists: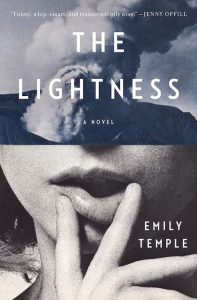 Emily Temple, The Lightness
11 lists:
Akwaeke Emezi, The Death of Vivek Oji
Kevin Kwan, Sex and Vanity
David Mitchell, Utopia Avenue
Natasha Trethewey, Memorial Drive
10 lists:
Emily Henry, Beach Read
Raven Leilani, Luster
Silvia Moreno-Garcia, Mexican Gothic
Lynn Steger Strong, Want
9 lists: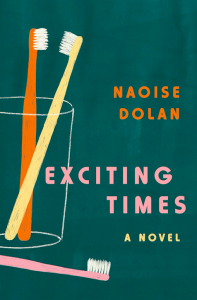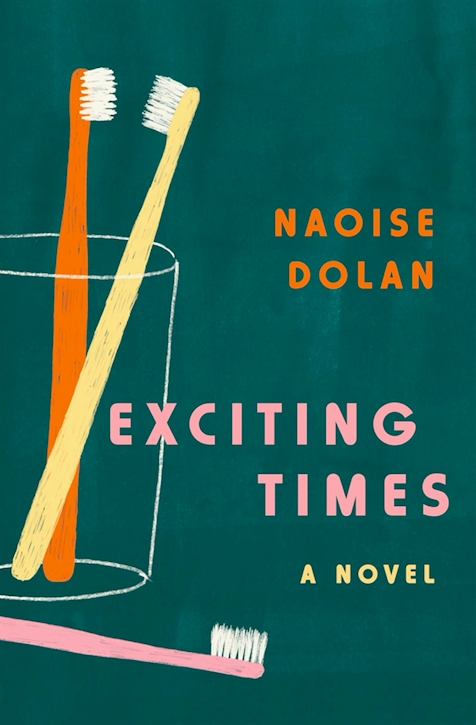 Naoise Dolan, Exciting Times
Emma Donoghue, The Pull of the Stars
Jennifer Weiner, Big Summer
8 lists: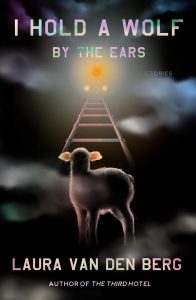 Laura van den Berg, I Hold a Wolf By the Ears
7 lists:
Stephanie Danler, Stray
Daisy Johnson, Sisters
Stephen Graham Jones, The Only Good Indians
Curtis Sittenfeld, Rodham
Leigh Stein, Self Care
6 lists: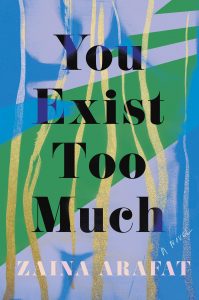 Zaina Arafat, You Exist Too Much
Lauren Beukes, Afterland
Elin Hilderbrand, 28 Summers
Ivy Pochoda, These Women
Aminatou Sow and Ann Friedman, Big Friendship
Emma Straub, All Adults Here
5 lists: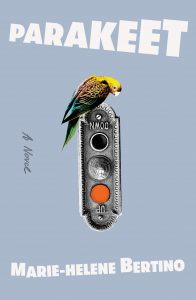 Marie-Helene Bertino, Parakeet
Heather Cocks and Jessica Morgan, The Heir Affair
Lee Conell, The Party Upstairs
Jason Diamond, The Sprawl
Lucy Foley, The Guest List
Charlie Kaufman, Antkind
Byron Lane, A Star Is Bored
Wayétu Moore, The Dragons, The Giant, The Women
Riley Sager, Home Before Dark
4 lists: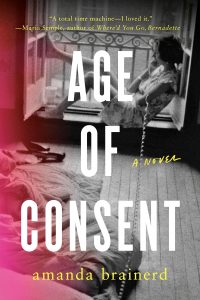 Amanda Brainerd, Age of Consent
Gabriella Burnham, It Is Wood, It Is Stone
Diane Cook, The New Wilderness
Rosayra Pablo Cruz and Julie Schwietert Collazo, The Book of Rosy
Saumya Dave, Well-Behaved Indian Women
Nicola Maye Goldberg, Nothing Can Hurt You
Natalie Jenner, The Jane Austen Society
Catherine Lacey, Pew
Sam Lansky, Broken People
Helen Macdonald, Vesper Flights
Sophie Mackintosh, Blue Ticket
Ilana Masad, All My Mother's Lovers
Jill McCorkle, Hieroglyphics
Stephenie Meyer, Midnight Sun
Hannah Orenstein, Head Over Heels
The full list of lists surveyed:
ELLE's The 30 Most Anticipated New Books Of Summer 2020 • Vogue's The 23 Best Books to Read This Summer • Travel + Leisure's The 20 Most Anticipated Books of Summer 2020 • She Reads's The Most Anticipated Books of Summer 2020 • Cosmopolitan's The 12 Books You'll Be Desperate to Read This Summer • The Week's 9 Books to Read This Summer • Publishers Weekly's Best Books of Summer 2020 (Staff Picks) • EW's The Summer's 30 Hottest Reads • Parade's The 30 Best Beach Reads of 2020 • BuzzFeed's 29 Summer Books You Won't Be Able To Put Down • Vulture's 29 Books We Can't Wait to Read This Summer • Popsugar's The 30 Best New Books to Dive Into This Summer • Chicago Tribune's Summer 2020 Book Preview • TODAY's 16 Highly Anticipated Summer Books You Won't Be Able to Put Down • Newsweek's The 20 Must-Read Fiction and Nonfiction Books of the Summer • The Philadelphia Inquirer's 10 Big Books for Summer 2020 • Good Morning America's 25 Novels You'll Want to Read This Summer • Refinery29's The 25 Books You'll Want To Read This Summer • TIME's 45 New Books You Need to Read This Summer • Town & Country's The Must-Read Books of Summer 2020 • Marie Claire's The 13 Best New Books to Read This Summer • Literary Hub's The Best New Books to Read This Summer • Boston's 22 Books That Local Experts Say You Should Read This Summer • Read it Forward's Best Books of Summer 2020 That We Can't Wait to Read • People's The 20 Best Books to Read This Summer • Alma's Favorite Books for Summer 2020 • Good Housekeeping's The 25 Best Beach Reads to Add to Your Summer Reading List • Apartment Therapy's 7 Must-Read Books Everyone Will Be Talking About This Summer • Domino's What to Read This Summer, Based on Where You Wish You Could Travel • The Washington Post's 20 Books to Read This Summer • Palm Beach Daily News's Summer Reading: Beachy Books (even if you're not going near the beach) • Boston Herald's Get Set For Some Great Summer Reading With These New Books • Bustle's The Most Anticipated Books Of Summer 2020 • Thrillist's 15 Books We're Excited to Read This Summer • Parade's 26 Best Books to Read This Summer • StarTribune's Great Escapes: Summer 2020 Reading Guide • New York Post's The 30 Best Summer Books to Help You Escape 2020 • Southern Living's Beach Reads Perfect for Summer 2020 • The New York Times Book Review's Summer Reading List
---