The Biggest Literary Stories of the Year: 50 to 31
Counting Down 2016 in Literary News
The non-literary news of 2016 somehow seems bigger and darker than other years, and maybe it really is. But books were still published and writers still did strange things and some people got mad and others made baffling mistakes… Here, then, is what made literary news in 2016.
50. Water for Hatchimals

You'd think a headline like "Author accused of 'Christmas greed' after spending $23,000 to snap up and resell Hatchimals, the hot holiday toy" couldn't possibly be improved upon by the details of the story within, but the cautionary eBay saga of Water for Elephants' Sara Gruen only improves from there. After attracting widespread ire from a public Facebook post in which she detailed the failure of her money-making scheme—Gruen had purchased 156 Hatchimals, intending to sell them at a markup, but eBay only allowed users to list three per week—a twist worthy of Lifetime TV emerged: she intended to use the proceeds to help fund the defense of a man serving a life sentence for a crime she believes he didn't commit. Ultimately, eBay gave Gruen a special dispensation, and she managed to liquidate her Hatchimals inventory at a $6,000 profit. "Thank you to my supporters, whom I know outweigh the haters," she wrote. May we all someday achieve such zen.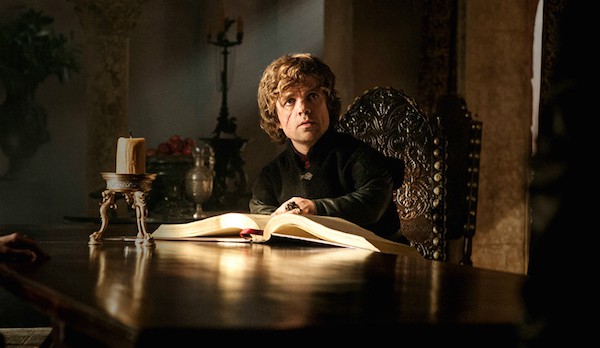 49. Game of Thrones Outstrips the Books
George R.R. Martin is a famously slow writer, something that caused a fair amount of hand-wringing when HBO began adapting his series-in-progress, A Song of Ice and Fire. And though he thought he'd catch up, he didn't, which meant that this year, all his fans were in the dark together, waiting to see what would happen. It doesn't seem to have affected the ratings in the least—time will only tell how it will affect the (eventual?) book.

48. BuzzFeed Launches BuzzFeed Reader
BuzzFeed Books has become a cornerstone of the literary internet, attracting readers of all stripes with an unlikely blend of infectious enthusiasm and bookish acumen. Add to that original poetry and essays, and you've got yourself a new kind of journal—BuzzFeed Reader, to be specific.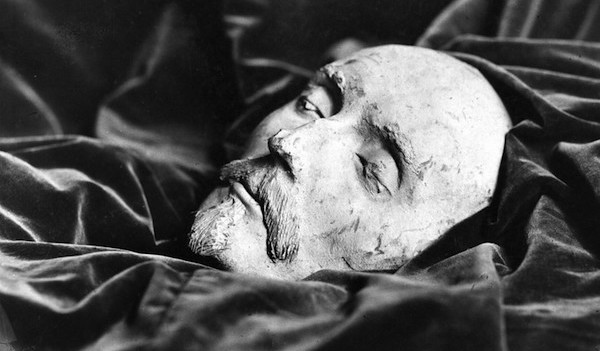 47. The Quadricentennial of Shakespeare's Death
April 23rd marked the 400th anniversary of Shakespeare's death, inspiring celebrations across the world. For the Shakespeare truthers who deny that he was a real person: A copy of his First Folio, which contains 36 plays and is one of the most sought-after books in existence, was discovered on a Scottish island earlier that month. This coincidence can only be the work of an actual ghost.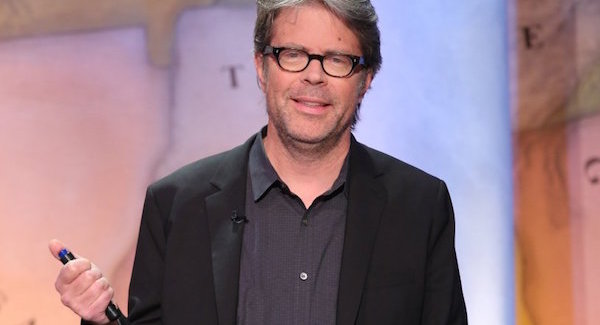 46. Jonathan Franzen Does Not Win Jeopardy!
A category devoted to birds: What is the one thing that would ensure a Jonathan Franzen victory on Jeopardy! Power Players Week? You'd think so! But despite the pandering to his well-known avian proclivities, Franzen managed only a second place finish during his appearance on the show in May. He also flubbed a Shakespeare question. For shame, Jonathan.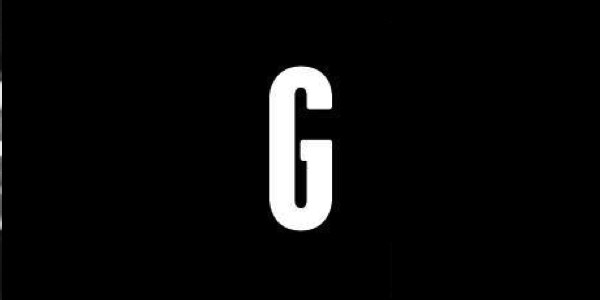 45. Guernica relaunches

After a hiatus of several months, Guernica relaunched with a new website, new staff, new partners, and an inaugural fellowship class, continuing its mission of focusing on the intersection of politics and culture through singular perspectives on the critical issues facing our world today.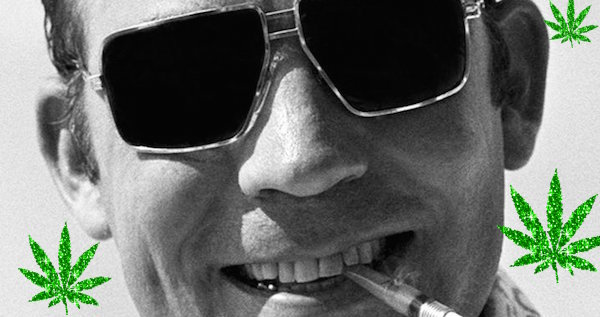 44. You Can Now Smoke Hunter S. Thompson's Weed and Drink Roald Dahl's Back Sweat

If you would like to partake in Hunter S. Thompson's specific "source of joy and comfort… for many years," good news: DNA extracted from the marijuana Thompson used will be cloned and made available in, of course, Colorado. In slightly more disgusting DNA extraction news, yeast swabbed from Roald Dahl's writing chair will be used to create a beer fittingly called Odious Ale.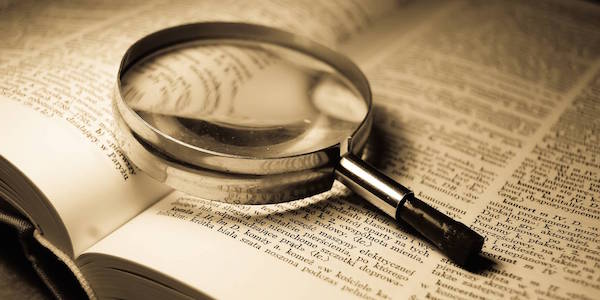 44. Words of the Year Reflect Our Political Climate

Demonstrating that words are more than "just words," dictionaries have chosen representatives that represent the depths to which 2016 has sunk. On November 2nd, Collins selected "Brexit"—"arguably politics's most important contribution to the English language in over 40 years, since the Watergate scandal gave commentators and comedians the suffix '-gate'"; on November 16th, Oxford chose "post-truth," which has "gone from being a peripheral term to being a mainstay in political commentary"; On November 28th, Dictionary.com picked "xenophobia"; and on December 19th, Merriam-Webster chose "surreal." Hygge, 2016 was certainly not your year.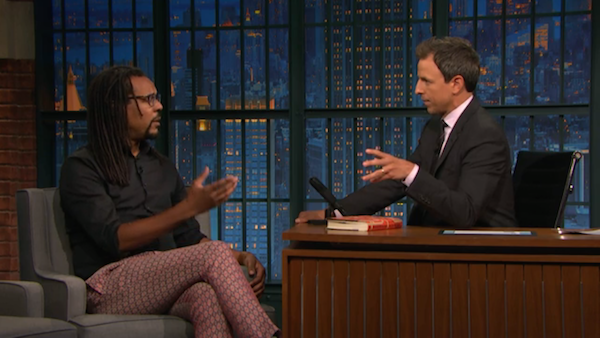 42. Seth Meyers Continues His Reign as the Literary Late Night King
Seth Meyers cemented his reputation as TV's most literary late night host by inviting a series of writers onto his show, offsetting the usual parade of actors, directors, and other variously famous people. He hosted some predictable, big-deal writers and literary folk—Neil Gaiman, Jonathan Franzen, David Remnick—but also some debut novelists, like Sunil Yapa, Tony Tulathimutte, and Yaa Gyasi, as well as other book-world favorites like Alexander Chee, Helen Oyeyemi, Chuck Klosterman, Tahereh Mafi, and Colson Whitehead.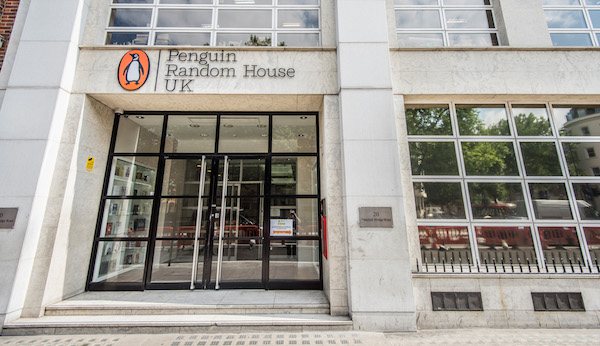 41. Penguin Random House UK Bans Unions
On December 16th, Penguin Random House UK terminated its collective agreement with Unite and the National Union of Journalists at its London sites after a breakdown in talks related to staff redundancy. Some employees affected by the decision had been working at the company for more than 30 years. Days later, more than 140 PRH authors signed an open letter calling on the company to reinstate its relations with the two trade unions.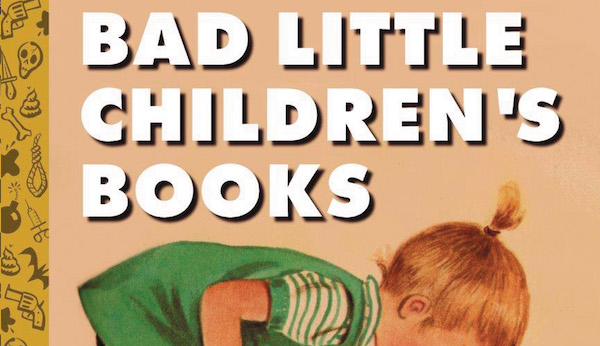 40. Abrams Publishes a Bad Bad Little Children's Book
In September, Abrams' Image imprint published a book entitled Bad Little Children's Books, a collection of satirical imaginary book covers that mostly made unfunny fart and child murder jokes. A couple months later Kelly Jensen published some of the covers on BookRiot, and pointed out that a number of them are actually super racist. A Twitter storm ensued. Abrams at first defended the book as a work of clearly-labelled parody, and the National Coalition Against Censorship released a statement in the publisher's defense. But finally, the author of the book—while reiterating the dangers of censorship and citing the book's positive reviews—asked Abrams to refrain from printing any more copies, and the publisher announced that they would comply.

39. Book Marks Launches and is Received Glowingly by the Literary Internet
Haha. Not really. But we've made some changes.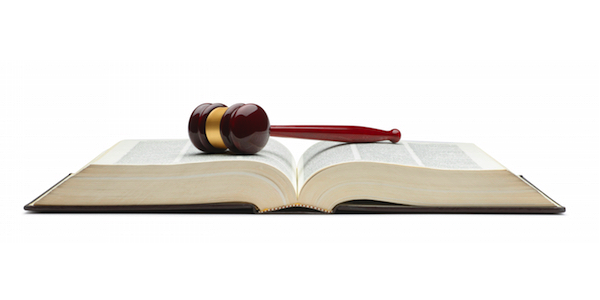 38. Authors Guild vs. Google
It has been 11 years since the Authors Guild (along with the Association of American Publishers) first brought a lawsuit against the mighty Google, specifically against the Google Books Project, which seeks to copy and archive the text of all books, to create, in Google's words, "a digital card catalog." This ambition, of course, came up against those concerned with copywrite infringement and the expansion of fair use, and so a legal battle was met. Over a decade later, this past April, the Supreme Court declined to hear the appeal, and the Second Circuit Court's decision, in favor of Google (surprise) was left to stand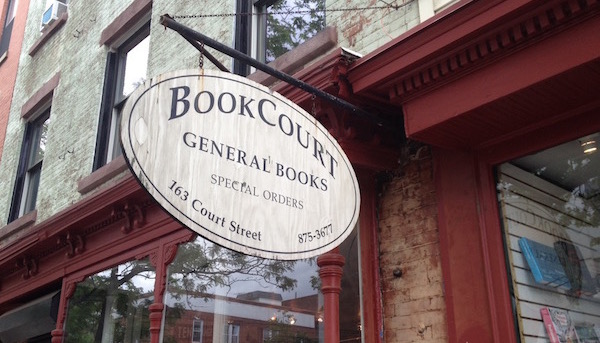 37. BookCourt Closes and Books Are Magic is Born
Earlier this month, the owners of beloved Boerum Hill bookstore BookCourt announced that they would be retiring and closing their doors at the end of the year. "We know the store will be missed," they wrote, "and we are very proud of what we accomplished at 163 and 161 Court Street. We hope you'll wish us well as we move on from what started as the dream of two 27-year-olds, and ended up exceeding all expectations, personally and professionally." Almost immediately after the news, Emma Straub announced that she would be opening her own bookstore, an emotional sequel of sorts to BookCourt. "We've spent the last few months looking at spaces, getting our math together, and thinking about light fixtures," she wrote. "We have secured initial funding and crossed our fingers. And so, dear Cobble Hill, Carroll Gardens, Boerum Hill, Brooklyn Heights, Columbia Waterfront, and beyond… you won't be lonely for long. Books are magic, and we want to make sure that this neighborhood is positively coated in bookish fairydust for decades to come." Fingers crossed that the store isn't actually made out of spun sugar, because then we'll all be buying a bunch of sticky books.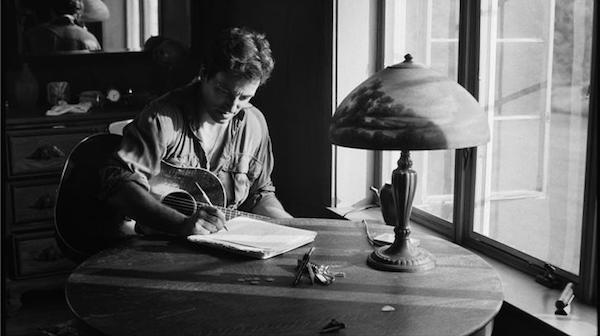 36. Bruce Springsteen Publishes a Memoir
Ok, 2016 wasn't all bad. Out of nowhere, the great Bruce Springsteen went ahead and published a memoir! Surprise! And though the argument can made that the world doesn't need another aging rock star autobiography, we're just glad the Boss got around to this before (gulp) the apparently ravenous rock gods decide to take him away from us. (Bonus: this memoir inspired us to this post, which remains our secret all-time favorite.)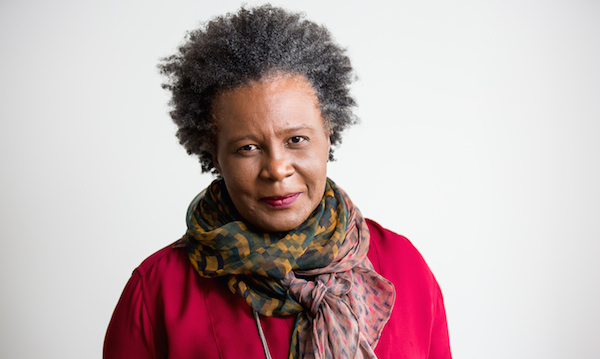 35. Claudia Rankine Announces Plans for the Racial Imaginary Institute
After she was named a 2016 MacArthur Foundation fellow, poet, essayist, and playwright Claudia Rankine announced her intention to use her grant to found the Racial Imaginary Institute. As Rankine explains, the Institute will provide a "space which allows us to show art, to curate dialogues, have readings, and talk about the ways in which the structure of white supremacy in American society influences our culture."
34. Elizabeth Gilbert Announces Her Relationship with Rayya Elias

In September, Eat, Pray, Love author Elizabeth Gilbert revealed via Facebook that she had left husband Jose Nunes—"Felipe" in the memoir and its film adaptation—to pursue a romantic relationship with her best friend of over a decade: writer, filmmaker, and musician Rayya Elias. The decision came at a trying time: Elias had recently been diagnosed with incurable pancreatic and liver cancer. "Death—or the prospect of death—has a way of clearing away everything that is not real, and in that space of stark and utter realness, I was faced with this truth: I do not merely love Rayya; I am in love with Rayya," Gilbert wrote. "And I have no more time for denying that truth."
33. Gay Talese Gets the Timeline Wrong in Voyeur's Motel
Legendary longform journalist Gay Talese got into trouble this year when someone figured out that the timelines reported in Voyeur's Motel didn't quite much of with real-world events. Though this wasn't nearly as damning an error as the Washington Post suggested, Talese immediately and summarily dismissed the book itself, exacerbating the problem and catalyzing the literary internet into a chorus of vituperative scorn. (Talese went on to flip his initial position, but the voyeur was already out of the hotel, as they say.)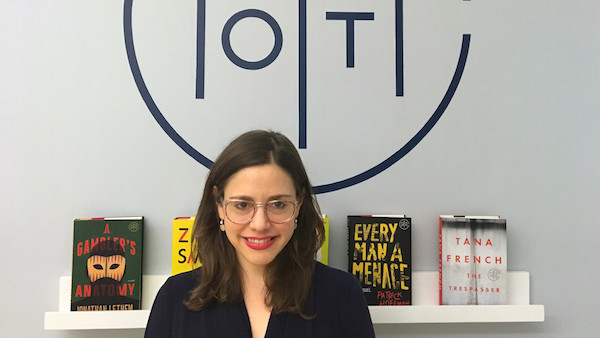 32. Maris Kreizman Book of the Month Club
Beloved lover of books and original literary internet superstar Maris Kreizman was named editorial director of the Book of the Month Club, causing a lot of a younger people to wonder "what's the Book of the Month of the Club?" Upon being assured it was a cool thing (or at least could be, under Maris's direction), said younger people all cheered heartily for the happy news.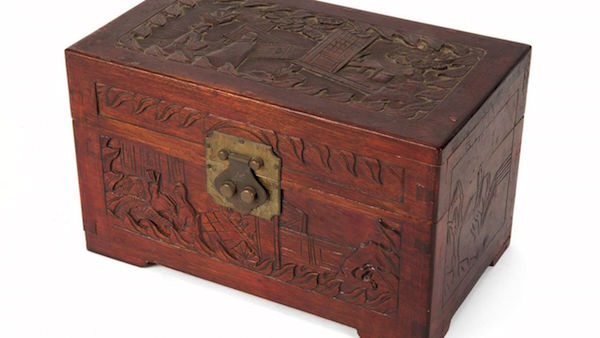 31. Truman Capote's Ashes are Auctioned Off
Thirty-two years after his death, Truman Capote's actual ashes were auctioned off and sold for $45,000. You may be asking: how? You may be asking: why? Capote had left the ashes to Joanne Carson (wife of Johnny), and they made their way to the auction house after she died last year. Darren Julien, head of Julien's Auctions, which handled the sale, told Vanity Fair that "this is probably what [Capote] would have wanted done." Which actually, is a fair point. (By the way: Capote's ashes weren't the only literary artifacts to be auctioned in 2016—the year also saw the sale of the gun that Verlaine used to shoot Rimbaud and Oscar Wilde's prison key.)
---