The Biggest Literary Stories of the Year: 30 to 16
Counting Down 2016 in Literary News
See our picks for 50 to 31 over here.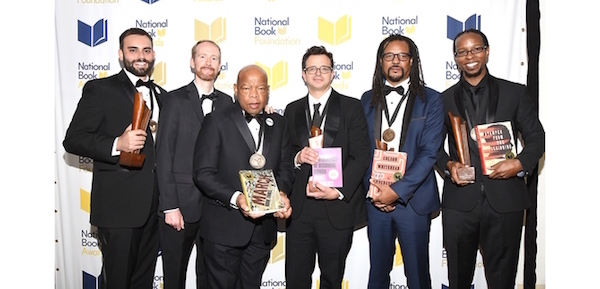 30. The National Book Awards Become the Oscars of Books
The National Book Awards came at a moment of shock and despair for over half the country, just a week after the presidential election. So it's no surprise that the awards—hosted by Larry Wilmore, no less—took on an overtly political tone, as writers used the stage (as anyone should) to preach messages of tolerance and resistance, highlighted by award-winner John Lewis's inspiring speech. Not only were the awards a fortifying reminder of the power and responsiblity of writers, they also happened to have a distinctly glamorous smoothness to them, a rare example of the book world outdoing the entertainment world at its own game. (Scroll down to no. 16 to see why.)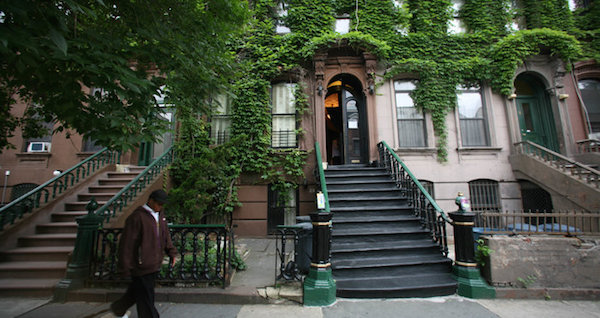 29. The Buying, Selling, and Protecting of Literary Real Estate
A number of homes possessing rich literary legacies made news in 2016—Maya Angelou's Harlem brownstone, which she purchased in 2002, went on the market; the German government purchased Thomas Mann's LA home with the intention of preserving it as a historic landmark; Langston Hughes' former home will potentially will be transformed into an arts center; and writers have moved to saved James Baldwin's house in Provence, which was "earmarked for development into 18 luxury €1m flats."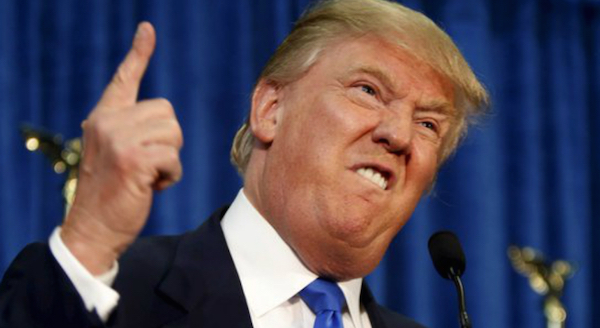 28. Michiko Kakutani Sub-reviews Donald Trump
In her September 27th review of Volker Ullrich's biography, Hitler: Ascent 1889-1939, Michiko Kakutani broke down the elements that lead to Hitler's rise, including his "manic speeches and penchant for taking all-or-nothing risks," his "bottomless mendacity," his self-presentation "in messianic terms," his "'repeated mantralike phrases' consisting largely of 'accusations, vows of revenge and promises for the future,'" and "the naïveté of domestic adversaries who failed to appreciate his ruthlessness and tenacity." As intended, it was widely read as an "amazing (and terrifying) Trump subtweet."

27. RIP The Toast
In July, we lost one of the funniest, most charming indie publications on the Internet, and importantly, the one and only purveyor of hilarious captions for depictions of women in Western Art History—the Toast. Founders Mallory Ortberg and Nicole Cliffe announced the closure in a published conversation: "[W]e looked at our different options—running a lot more ads/generating a ton more content that's pegged to The Cycle of News, trying to sell (which, in order to do, we'd probably have to go back and do that first thing), hiring replacements who were willing to take on our pretty intense workloads (which, you still don't take a salary! Where were we going to find that extra salary?), and none of them seemed very good. Most of them would have necessitated turning The Toast into something we didn't like, or continuing to work ourselves into the ground forever. Which we found unappealing!" Okay, but everyone else finds life without The Toast pretty unappealing, too.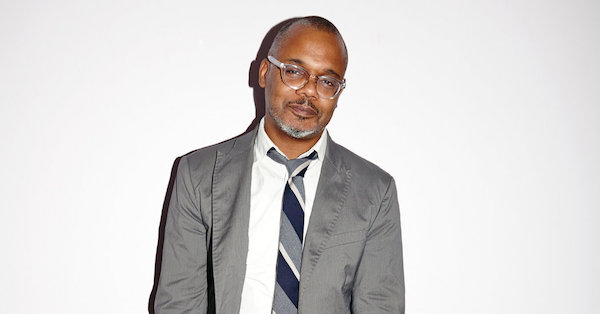 26. One World Relaunches
In April, it was announced that Chris Jackson—Spiegel and Grau VP and executive editor—had been tapped to lead the relaunch of Random House imprint One World in Fall 2017 as its VP, publisher, and editor-in-chief. Founded with a multicultural focus in 1991 by Cheryl Woodruff, One World published a mix of fiction and nonfiction from authors like Bebe Moore Campbell, Donald Bogle, Johnnie L. Cochran Jr., and Connie Briscoe, as well as the paperback reprint of The Autobiography of Malcolm X. Jackson, who has worked with Ta-Nehisi Coates, Mat Johnson, Matt Taibbi, and Jay-Z, among others, told Publishers Weekly that One World's original mission was to "explore ideas that help us re-imagine our politics, culture, and interior lives, without the filter of the dominant culture. . . . That kind of vision remains a radical and vital one today. I'm thrilled we'll be reanimating that idea and expanding its possibilities to capture the world in its fullness for this moment."

25. Bookslut Closes
Oh 2016, you took much from us. The wonderfully forthright Jessa Crispin shut down her beloved lit blog (or whatever you want to call it, these days) Bookslut, which had long been a home for smart, aggressive writing about a wide range of books, and, like its founder, did not suffer fools gladly. In her customary style (never afraid to say it to your face), Crispin was very honest with her thoughts on the current state of publishing, and literary culture in general. RIP Bookslut.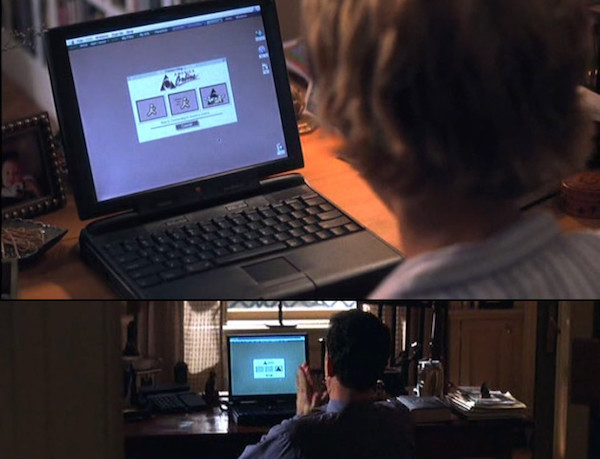 24. Natalie Portman and Jonathan Safran Foer Decide to Publish Their Emails
The ingredients: a weird peg (Natalie Portman and Jonathan Safran Foer have apparently been emailing for years, but somehow all the emails disappeared? Off both of their computers?), a slew of rumors too predictable to mention here, and projects to promote (Portman: A Tale of Love and Darkness, her directorial debut; JSF: his third novel Here I Am). The result: a strange, performative, and deeply cringeworthy exchange that really, all parties involved should have known better than to publish.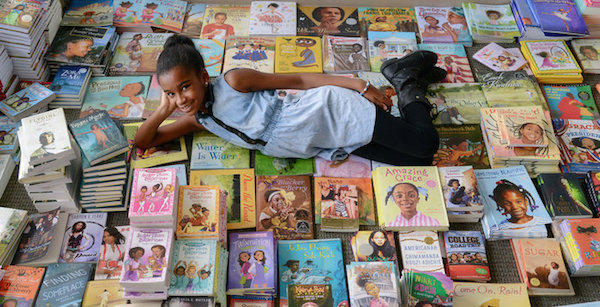 23. Marley Dias Seeks #1000BlackGirlBooks
Eleven-year-old Marley Dias decided she was "sick of reading about white boys and dogs" and aimed to rectify this by starting "a specific book drive, where black girls are the main characters in the book and not background characters or minor characters." In under a month, Dias had already collected over 4,000 titles and inspired GrasROOTS to create a resource guide. In September, she partnered with Elle to create a mini-magazine that featured interviews with Ava DuVernay, Misty Copeland, Hillary Clinton, and more. Her campaign continues to expand, and next year, Dias will undertake a nationwide literacy tour.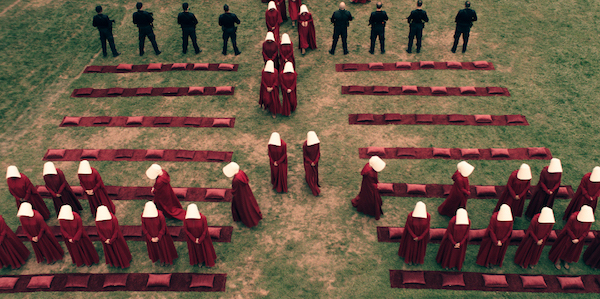 22. Feminist Classics are Adapted for the Screen
Two important feminist classics are headed to the small screen in 2017. The adaptation of Margaret Atwood's The Handmaid's Tale, a book that has suddenly become one of the most relevant books for Americans, stars Elisabeth Moss as Offred, which is extra exciting. It will premiere on Hulu on April 26. Amazon has already released the pilot episode of Jill Soloway's adaptation of Chris Kraus's I Love Dick, starring Kathryn Hahn as Chris. Fingers crossed the whole thing will be coming to us soon.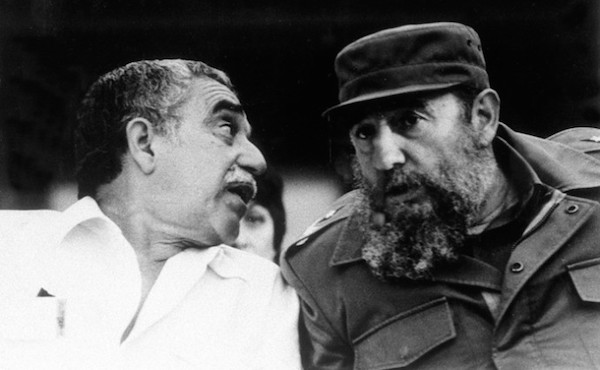 21. Fidel Castro, Copyeditor
Although the relationship between Fidel Castro and Gabriel García Márquez has been much-discussed, the fact that Castro "acted as unofficial copy editor for the acclaimed novelist" made news following the Cuban revolutionary's death in November. Castro, who had "good eye for detail," offered "factual and grammatical," not ideological, corrections.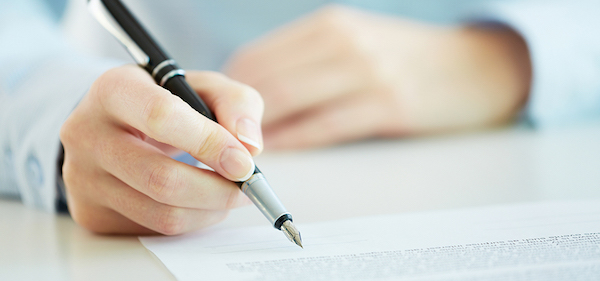 20. Writers Made Petitions
This year, writers tried to prove that the pen truly is mightier than the sword through a series of petitions. In April, 95 Mississippi writers declared their opposition "to any violation of civil rights, including discrimination against LGBTQ citizens, and call for the repeal of the recently enacted House Bill 1523." In May, over 400 writers signed an open letter to the American people, which eventually garnered over 20,000 signatures. The letter details the writers' reasoning behind  "unequivocally [opposing] the candidacy of Donald J. Trump for the Presidency of the United States" and received blowback for addressing the symptoms and not underlying causes of Trump's rise and for sanitizing America's fraught and violent history. On November 22nd, 30 prominent writers took out a full-page ad in the New York Times to urge President Obama to pardon Edward Snowden. And in December, PEN called for "an immediate end to China's worsening crackdown on fundamental human rights" and for the release of "writers, journalists, and activists who are languishing in jail or kept under house arrest for the crime of speaking freely and expressing their opinions."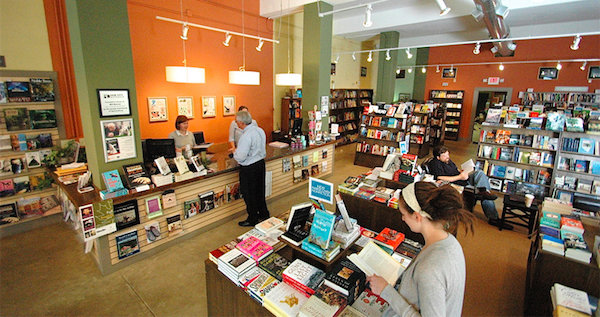 19. Indie Presses Open Indie Bookstores
Following the example of Melville House in 2008 and Hub City in 2010, this year saw a number of independent presses opening independent bookstores. Milkweed Editions, Curbside Splendor, and Deep Vellum all opened stores, and nonprofit organizations will soon join the trend, as we reported this June.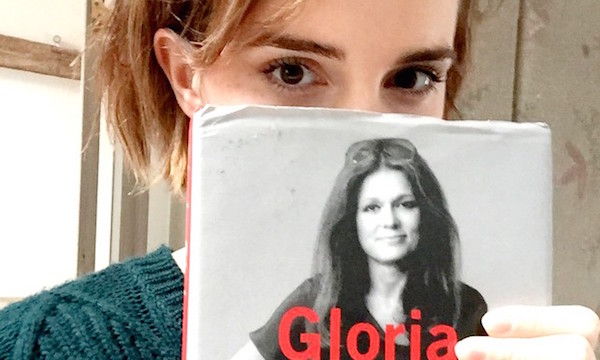 18. The Return of Book Clubs
In January, Emma Waston announced her intention to launch a feminist book club, which she soon named Our Shared Shelf; it launched with Gloria Steinem's My Life on the Road and has since featured The Argonauts, Persepolis, The Color Purple, and others. Watson has literally taken her mission of spreading literacy to the streets, leaving copies of Mom & Me & Mom on the London tube and New York City subway system. Additionally, Oprah's Book Club relaunched with Colson Whitehead's much-acclaimed The Underground Railroad as its first pick, and both Sarah Jessica Parker and Reese Witherspoon started hashtags. In other news, it's okay for men to have book clubs as well—as long as they're super comfortable in their masculinity.

17. Pamela Paul
Back in May, Pamela Paul was named editor of the New York Times Book Review, which remains one of the most powerful positions in the book world. Only the second woman ever to head the Grey Lady's literary coverage, Paul succeeded Sam Tanenhaus, so maybe we'll see a shift in the nearly 2-to-1 male-to-female review coverage in the year that preceded her (according to VIDA).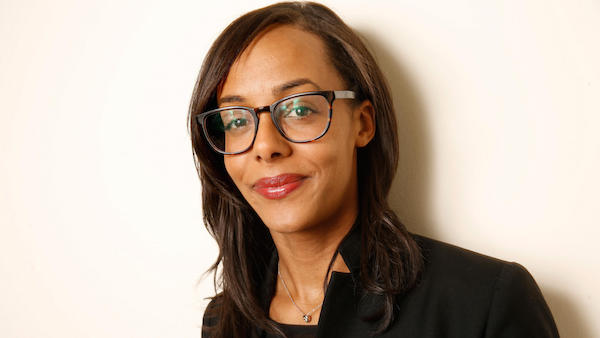 16. Lisa Lucas is Appointed Executive Director of the National Book Foundation
So, remember that wildly successful National Book Awards ceremony that took place in downtown Manhattan on the heels of a disastrous presidential election? That success rests overwhelmingly in the hands of Lisa Lucas (and her great staff), who took over as executive director of the NBF back in March, and whose boundless energy and bone-deep love of all things books has already served the foundation in numerous ways. We're all looking forward to seeing what Lucas comes up with in 2017.
---