The Biggest Literary Stories of the Year: 15 to 6
COUNTING DOWN 2016 IN LITERARY NEWS
See our picks for 30 to 16 over here.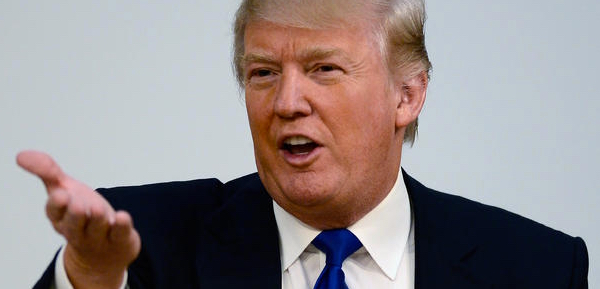 15. Everyone Who Ever Wrote a Book Predicted Trump

Apparently, everyone saw it coming—from Jean-Jacques Rosseau to Shirley Jackson to George Orwell to Octavia Butler to Sinclair Lewis to Umberto Eco to Hunter S. Thompson to the Simpsons to Corey Robin to Richard Rorty etc. etc.—and yet, here we are.

14. Statistics Continue to Back Up the Lack of Diversity in Publishing

Despite the continued (and often, misguided—continue to scroll for further evidence on this) conversations about diversity in publishing, the industry continues to be predominantly white—79% so, to be precise. This year, Lee & Low released its Diversity Baseline Survey based on the responses of 1,524 reviewer employees and 11,713 publishing employees, empirically illustrating how necessary continued conversation—and more importantly, action—is.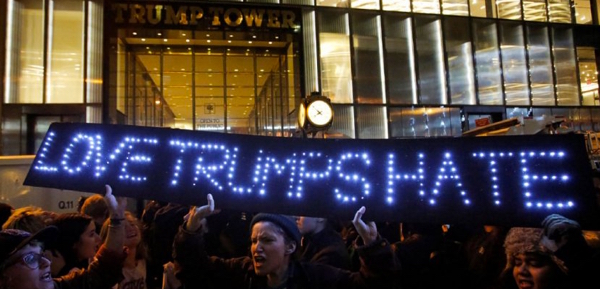 13. Writers Mobilize for Resistance Post-Trump
Following Donald Trump's shocking (to many) presidential victory on November 8th, writers and artists have mobilized in myriad ways to resist the president-elect's platform of bigotry and corruption. Masha Gessen wrote about the grave dangers of normalizing autocracy and the importance of protest; Housing Works organized a 6-hour marathon event and gathering on the subject of how artists can respond to a Trump administration; Blunderbuss Magazine publishes a weekly resistance calendar of NYC-based actions and events that "push back against the rising tide of hate and authoritarianism"; Girl at War author Sara Novic established Follow the Money, a nonpartisan coalition and website to monitor Trump's business conflicts of interest; and on January 15th, PEN America will host Writers Resist, a literary protest on the steps of NYPL's Schwarzman Building at 42nd Street featuring Laurie Anderson, Angela Flournoy, Michael Cunningham, and Alexander Chee, among many more.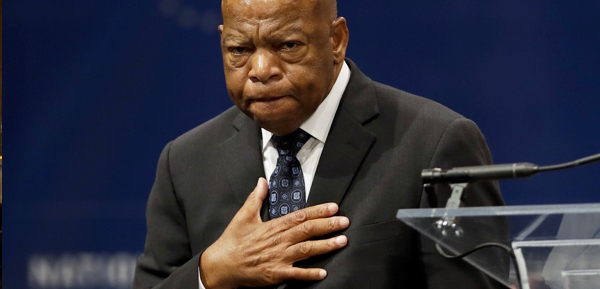 12. Rep. John Lewis Wins the National Book Award
In November, US congressman and civil rights icon Rep. John Lewis received the National Book Award for Young People's Literature for the third installment of his graphic memoir March. March, co-authored by Andrew Aydin and illustrated by Nate Powell, represents a full circle of sorts for Lewis, who was inspired as a teenager to pursue a path of activism and nonviolent protest after reading a comic about Martin Luther King, Jr. and Rosa Parks. In his tearful acceptance speech for the award, Lewis recalled being turned away from a library at the age of 16 for being black. "This is unreal. This is unbelievable," he said, " . . . To come here and receive this award this honor is too much. Thank you."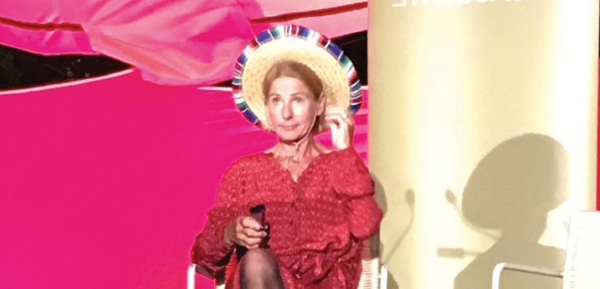 11. Lionel Shriver Wears a Sombrero
The Mandibles author Lionel Shriver caused an uproar at the Brisbane Writers Festival in September after delivering a speech, billed as on the subject of "community and belonging," that belittled the concepts of cultural appropriation and political correctness—all while donning a sombrero, lest her point be lost on anyone. Festival organizers publicly disavowed her remarks in addition to organizing a "right of reply" counterprogramming session for Shriver's critics. Yassmin Abdel-Magied's account of walking out of Shriver's speech went viral, prompting a slew of other powerful responses from writers like Suki Kim, Francine Prose, Kaitlyn Greenidge, and Jess Row, among others. Jia Tolentino, writing in The New Yorker, put it thusly: "[T]here are all sorts of ways to borrow another person's position: respectfully and transformatively, in ignorance, or with disdain. It's one thing to wear a sombrero if you're Beyoncé; it's another if you're a college kid downing tequila. One of the worst ways to wear a sombrero, I think, is to be a white keynote speaker at a literary festival, saying, 'I am hopeful that the concept of "cultural appropriation" is a passing fad.'"
10. The Most Anticipated Book of the Year Comes Out a Month Early
In a very shrewd move that was meant to make news, Colson Whitehead's National Book Award-winning novel, The Underground Railroad, came out a month before its anticipated September relesae, and was featured as Oprah's pick for her widely influential book club. From that point on, Whitehead's powerful, imaginative juggernaut of a story continued to dominate literary news cycles (deservedly so), not only earning praise as a work of art, but for being just the right book for our troubled times.
9. The Kidnapping of Chinese Booksellers 
Though the kidnappings of five Hong Kong booksellers took place from October to December 2015, the story of Chinese extra-judicial "renderings" in Hong Kong became news in January 2016 after then UK foreign secretary Phillip Hammond publicly decried the incident as "a serious breach of the Sino-British Joint Declaration on Hong Kong and undermines the principle of one country, two systems." It also very clearly illustrated the lengths an authoritarian government will go to control information, particularly of the kind it deems harmful to the regime. HINT.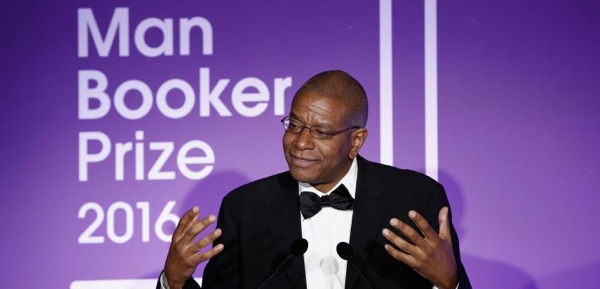 8. Paul Beatty Becomes the First American to Win the Booker
In October, Paul Beatty became the very first American to win the prestigious UK Man Booker Prize—a prize that has only been open to Americans (and in fact, writers of any nationality whose books are published in English and in the UK) since 2013—for his novel The Sellout. The book, which is a wild, weird, satirical unraveling of race in America, undoubtedly deserves any prize it is given, but the honor led a few—Julian Barnes in particular—to mutter that it was "daft" for the Booker committee to consider books by Americans. There are just too many of us, apparently.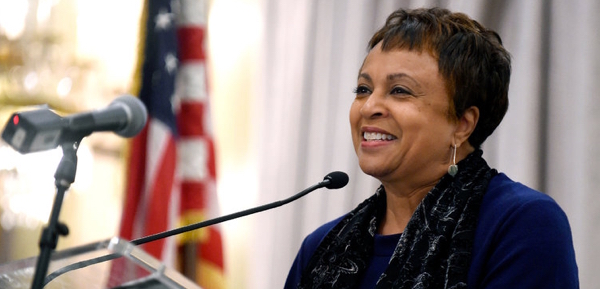 7. Carla D. Hayden is Named the 14th Librarian of Congress
On July 13th, lawmakers voted 74 to 18 to confirm Carla Hayden's nomination to librarian of Congress, making her both the first woman and the first African American to hold the post. Hayden, who succeeded Russia scholar James H. Billington, received a doctorate from the University of Chicago and later served as chief librarian of the Chicago Public Library and president of the American Library Association before becoming the chief executive of Baltimore's Enoch Pratt Free Library, where she was widely praised for keeping Baltimore's libraries open following the unrest surrounding the death of Freddie Gray while in police custody. Shortly after her September swearing-in, Hayden spoke to the New York Times about the powerful history behind her new appointment: "To be the head of an institution that's associated with knowledge and reading and scholarship when slaves were forbidden to learn how to read on punishment of losing limbs, that's kind of something.''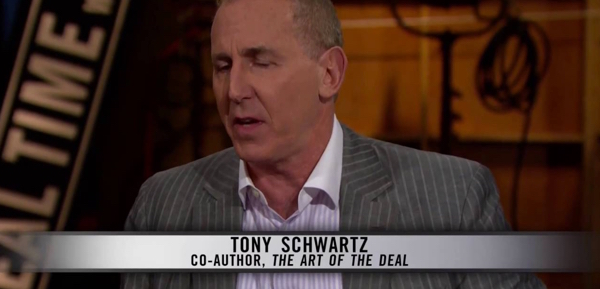 6. Donald Trump's Ghostwriter Hits Back
In July, Tony Schwartz, the ghostwriter behind Donald Trump's best-selling 1987 autobiography The Art of the Deal, spoke publicly about the book for the first time to The New Yorker's Jane Mayer. "I feel a deep sense of remorse that I contributed to presenting Trump in a way that brought him wider attention and made him more appealing than he is," he said. Schwartz appeared on Good Morning America to discuss The Art of the Deal on the same day the New Yorker interview was published, and hours later he received a cease-and-desist letter from Jason D. Greenblatt, general counsel and vice president of the Trump Organization. Schwartz—represented by lawyer Elizabeth A. McNamara—however, remained committed to speaking out against Trump, which he did on New York Times election podcast The Run-Up, at an October Oxford Union talk, and via several other outlets.
---