The Best Reviewed Fiction of 2021
Featuring Sally Rooney, Kazuo Ishiguro, Colson Whitehead, Viet Thanh Nguyen, Jonathan Franzen, and more


Well, friends, another grim and grueling plague year is drawing to a close, and that can mean only one thing: it's time to put on our Book Marks stats hats and tabulate the best reviewed books of the past twelve months.
Yes, using reviews drawn from more than 150 publications, over the next two weeks we'll be revealing the most critically-acclaimed books of 2021, in the categories of (deep breath): Memoir and Biography; Sci-Fi, Fantasy, and Horror; Short Story Collections; Essay Collections; Poetry; Mystery and Crime; Graphic Literature; Literature in Translation; General Fiction; and General Nonfiction.
Today's installment: Fiction.
Brought to you by Book Marks, Lit Hub's "Rotten Tomatoes for books."
*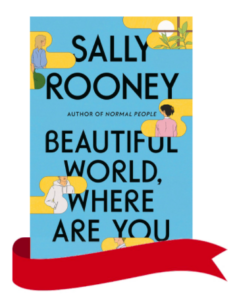 1. Beautiful World, Where Are You by Sally Rooney
(FSG)
27 Rave • 26 Positive • 25 Mixed • 2 Pan
Listen to an excerpt from Beautiful World, Where Are You here

"… wise, romantic, and ultimately consoling … Once again, Rooney has drawn a circumscribed world—four people, tightly wound in the small universe of one another's lives—and once again, this is a love story, although the book's most compelling romance is the platonic one between its two main female protagonists … it is the epic minutiae of human relations, not the grand structures of economic inequality, that send the blood pumping through the writing. Nonetheless, we know the two can't be extricated; the latter impinges on the former … In [some] moments, Rooney deprives herself of access to her character's interiority—the very medium of most fiction concerned with personal relations. Here's an alternate way of seeing, one derived from a camera lens rather than the traditionally omniscient novelist's gaze. The effect—implying the novelist herself might not fully know her characters, or at least withhold some of her knowledge—is one of delightful modesty … Maybe Rooney knows that it's the small dimensions of her fiction—the close, funneled, loving attention she pays her characters—that allow her books to trap within their confines anxieties of huge historical breadth."
–Hermione Hoby (4Columns)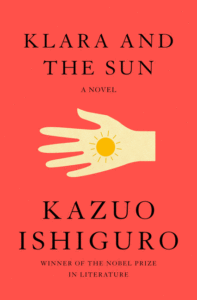 2. Klara and the Sun by Kazuo Ishiguro
(Knopf)
28 Rave • 24 Positive • 6 Mixed
"Klara and the Sun confirms one's suspicion that the contemporary novel's truest inheritor of Nabokovian estrangement—not to mention its best and deepest Martian—is Ishiguro … Never Let Me Go wrung a profound parable out of such questions: the embodied suggestion of that novel is that a free, long, human life is, in the end, just an unfree, short, cloned life. Klara and the Sun continues this meditation, powerfully and affectingly. Ishiguro uses his inhuman, all too human narrators to gaze upon the theological heft of our lives, and to call its bluff … Ishiguro keeps his eye on the human connection. Only Ishiguro, I think, would insist on grounding this speculative narrative so deeply in the ordinary … Whether our postcards are read by anyone has become the searching doubt of Ishiguro's recent novels, in which this master, so utterly unlike his peers, goes about creating his ordinary, strange, godless allegories."
–James Wood (The New Yorker)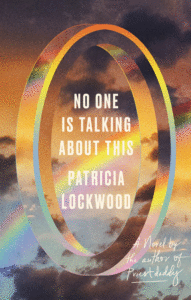 3. No One is Talking About This by Patricia Lockwood
(Riverhead)
31 Rave • 13 Positive • 7 Mixed
Read an interview with Patricia Lockwood here

"Now Lockwood has put that strength into her first novel, No One is Talking About This, which leaves no doubt that she still takes her literary vocation seriously. It's another attention-grabbing mind-blower which toggles between irony and sincerity, sweetness and blight … Lockwood deftly captures a life lived predominantly online … This portrait of a disturbing world where the center will not hold is a tour de force that recalls Joan Didion's portrait of the dissolute 1960s drug culture of Haight-Ashbury in her seminal essay, 'Slouching Towards Bethlehem' … Lockwood is a master of sweeping, eminently quotable proclamations that fearlessly aim to encapsulate whole movements and eras … It's a testament to her skills as a rare writer who can navigate both sleaze and cheese, jokey tweets and surprising earnestness, that we not only buy her character's emotional epiphany but are moved by it … Of course, people will be talking about this meaty book, and about the questions Lockwood raises about what a human being is, what a brain is, and most important, what really matters."
–Heller McAlpin (NPR)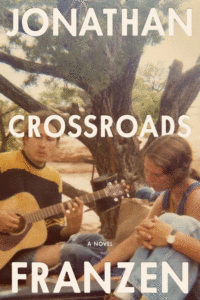 4. Crossroads by Jonathan Franzen
(FSG)
32 Rave • 12 Positive • 7 Mixed • 1 Pan
"… a novel that takes the religious beliefs of its characters seriously, without ever forgetting how easily faith can twist itself into absurdity … is light on curmudgeonly social commentary. (Readers who prefer his breakout 2001 novel, The Corrections, will surely welcome this … As with the best of Franzen's fiction, the characters in Crossroadsare held up to the light like complexly cut gems and turned to reveal facet after facet … feels purged of showy writing and stylistic set pieces, but the long flashback recounting this interlude feels bleached with the merciless glare and punishing downpours of winter afternoons on treeless Southern California boulevards. The way Franzen conveys this atmosphere without calling attention to how well he's conveying it is in tune with the deferential spirit of the novel … The power of this enveloping novel, facilitated by neatly turned plot elements finally resides in how uncannily real, how fully imagined these people feel … Real people are tricky puzzles, volatile blends of self-knowledge and blindness, full of inexhaustible surprises and contradictions. Literary characters seldom achieve a comparably unpredictable intricacy because they are, after all, artifacts made by equally blinkered human beings, and furthermore they are the means to an artistic end. Franzen hasn't always given his readers characters as persuasively flawed as the Hildebrandts. He hasn't always tried to. But in Crossroads, his satirical and didactic impulses largely in check, his touch gentled, Franzen has created characters of almost uncanny authenticity. Is there anything more a great novelist ought to do? I didn't think so."
–Laura Miller (Slate)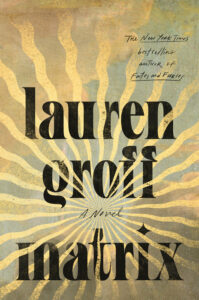 5. Matrix by Lauren Groff
(Riverhead)
30 Rave • 9 Positive • 4 Mixed
Read an interview with Lauren Groff here

"Now that we've endured almost two years of quarantine and social distancing, [Groff's] new novel about a 12th-century nunnery feels downright timely … We need a trusted guide, someone who can dramatize this remote period while making it somehow relevant to our own lives. Groff is that guide largely because she knows what to leave out. Indeed, it's breathtaking how little ink she spills on filling in historical context … Though Matrix is radically different from Groff's masterpiece, Fates and Furies, it is, once again, the story of a woman redefining both the possibilities of her life and the bounds of her realm … Although there are no clunky contemporary allusions in Matrix, it seems clear that Groff is using this ancient story as a way of reflecting on how women might survive and thrive in a culture increasingly violent and irrational."
–Ron Charles (The Washington Post)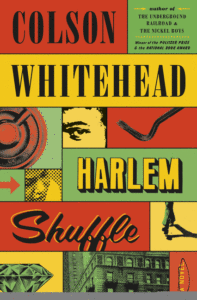 6. Harlem Shuffle by Colson Whitehead
(Doubleday)
30 Rave • 10 Positive • 1 Mixed • 1 Pan
Read an interview with Colson Whitehead here
"Whitehead's own mind has famously gone thataway through nine other books that don't much resemble one another, but this time he's hit upon a setup that will stick. He has said he may keep Ray going into another book, and it won't take you long to figure out why … brings Whitehead's unwavering eloquence to a mix of city history, niche hangouts, racial stratification, high hopes and low individuals. All of these are somehow worked into a rich, wild book that could pass for genre fiction. It's much more, but the entertainment value alone should ensure it the same kind of popular success that greeted his last two novels. It reads like a book whose author thoroughly enjoyed what he was doing … The author creates a steady, suspenseful churn of events that almost forces his characters to do what they do. The final choice is theirs, of course … Quaint details aside, this is no period piece … Though it's a slightly slow starter, Harlem Shuffle has dialogue that crackles, a final third that nearly explodes, hangouts that invite even if they're Chock Full o' Nuts and characters you won't forget even if they don't stick around for more than a few pages."
–Janet Maslin (The New York Times)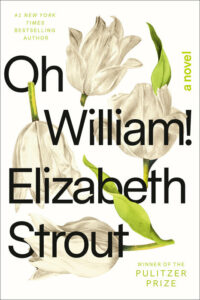 7. Oh, William! by Elizabeth Strout
(Random House)
25 Rave • 7 Positive
Read an interview with Elizabeth Strout here

"… yet another stunning achievement … In spare, no-nonsense, conversational language, Lucy addresses the reader as an intimate confidante … all her characters are complicated, neither good nor bad but beautifully explored and so real in their humanness … Strout's simple declarative sentences contain continents. Who is better at conveying loneliness, the inability to communicate, to say the deep important things? Who better to illustrate the legacies of imperfect upbringings, of inadequate parents? When William explains that what attracted him to Lucy was her sense of joy, the reader can only agree. This brilliant, compelling, tender novel is—quite simply—a joy."
–Mameve Medwed (The Boston Globe)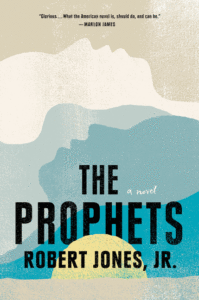 8. The Prophets by Robert Jones, Jr. 
(G.P. Putnam's Sons)
24 Rave • 3 Positive
Read an excerpt from The Prophets here

"Meeting yourself in media is no guarantee that the mirror will be kind or wanted. Instead, it's often a jagged glass you catch yourself in before it catches you. And even when you know it's coming, the blood's still warm and sharp. What of me, of us, was I to witness in The Prophets, the debut novel of Robert Jones Jr., set on an antebellum plantation in Mississippi? … What I found was an often lyrical and rebellious love story embedded within a tender call-out to Black readers, reaching across time and form to shake something old, mighty in the blood … One of the blessings of The Prophets is its long memory. Jones uses the voices from the prologue to speak across time, to character and reader alike. These short, lyric-driven chapters struck me as instructive and redemptive attempts at healing historical wounds, tracing a map back to the possibility of our native, queer, warrior Black selves. These voices are Black collective knowledge given shape, the oral tradition speaking in your face and setting you right … What a fiery kindness […] this book. A book I entered hesitantly, cautiously, I exited anew—something in me unloosed, running. May this book cast its spell on all of us, restore to us some memory of our most warrior and softest selves."
–Danez Smith (The New York Times Book Review)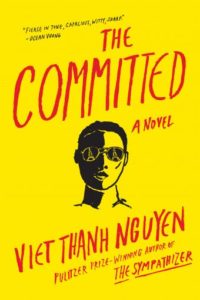 9. The Committed by Viet Thanh Nguyen
(Grove)
19 Rave • 12 Positive • 4 Mixed • 1 Pan
Listen to an interview with Viet Thang Nguyen here
"The novel is […] a homecoming of a particularly volatile sort, a tale of chickens returning to roost, and of a narrator not yet done with the world … Nguyen […] is driven to raptures of expression by the obliviousness of the self-satisfied; he relentlessly punctures the self-image of French and American colonizers, of white people generally, of true believers and fanatics of every stripe. This mission drives the rhetorical intensity that makes his novels so electric. It has nothing to do with plot or theme or character … That voice has made Nguyen a standard-bearer in what seems to be a transformational moment in the history of American literature, a perspectival shift … It's a voice that shakes the walls of the old literary comfort zone wherein the narratives of nonwhite 'immigrants' were tasked with proving their shared humanity to a white audience … May that voice keep running like a purifying venom through the mainstream of our self-regard—through the American dream of distancing ourselves from what we continue to show ourselves to be."
–Jonathan Dee (The New Yorker)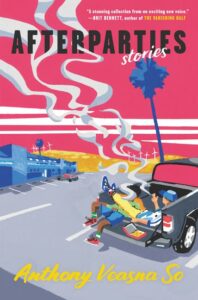 10. Afterparties by Anthony Veasna So
(Ecco)
22 Rave • 5 Positive • 1 Mixed
"The presence of the author is so vivid in Afterparties, Anthony Veasna So's collection of stories, he seems to be at your elbow as you read … The personality that animates Afterparties is unmistakably youthful, and the stories themselves are mainly built around conditions of youth—vexed and tender relationships with parents, awkward romances, nebulous worries about the future. But from his vantage on the evanescent bridge to maturity, So is puzzling out some big questions, ones that might be exigent from different vantages at any age. The stories are great fun to read—brimming over with life and energy and comic insight and deep feeling."
–Deborah Eisenberg (New York Review of Books)
*
Our System:
RAVE = 5 points • POSITIVE = 3 points • MIXED = 1 point • PAN = -5 points
---